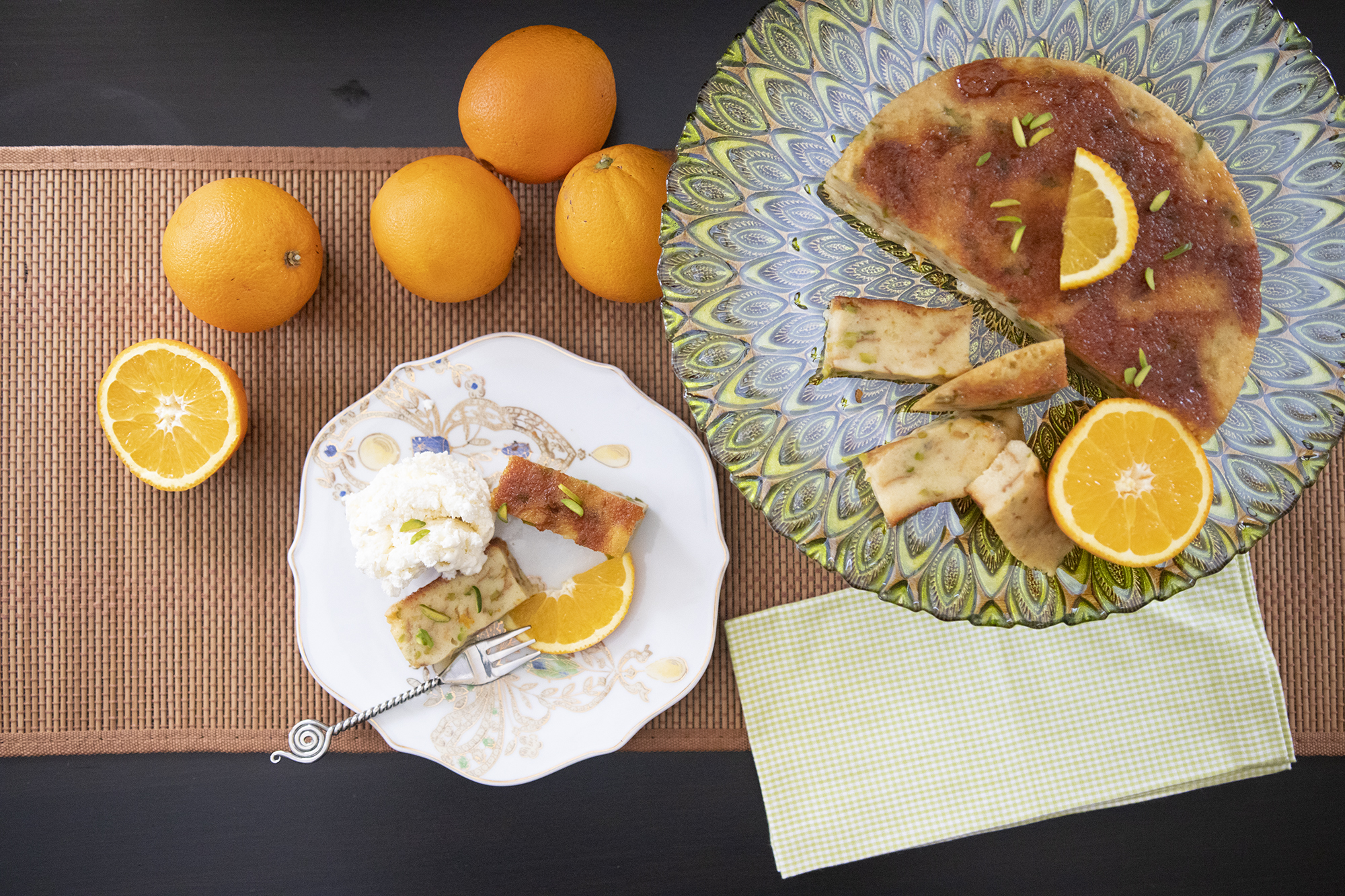 This is one of my favorite things to make. Unlike your standard recipe bread pudding, the addition of caramel, orange and pistachios make this truly unique. Typically Bread Pudding is made using day old or older bread as a great way to make a simple dessert. The original recipes are simple and considered a cheap and cheerful way to make a dessert.
My version of this dish is amped up with the use of caramel, orange and pistachio. In this post, I'm cooking this in my Instant Pot instead of the traditional oven. In 40 mins of cook time, you get the most amazing pudding like texture.
Ingredients
3 cups fresh Bread crumbs (6 slices approx including crusts)
2 cups milk
1 cup sugar
Extra ¼ cup sugar for Caramel
4 eggs beaten
1 tbsp vanilla essence or paste
½ cup sliced unsalted pistachios
1 tbsp orange rind (roughly from one orange)
Juice of 1/2 an orange optional

Instructions
In a large bowl, add the bread and soak it with the milk, vanilla and milk. Beat eggs one at a time and mix it all together. Add the nuts and orange rind. Allow to soak.

Sprinkle the 1/4 cup of sugar in a small pot and add a touch of water and let caramelize till golden brown. Pour into a greased cake pan and swirl to coat

Add 1 cup of water to your Instant Pot and place the cake pan on the trivet. Pour the bread pudding mixture over it and set it to Pressure cook or Manual mode for 40 mins, When the pudding is done, remove to cool and when still warm squeeze the juice of half an orange over it. Cool before slicing. This can be served warm or cold. Tastes great with whipped cream!