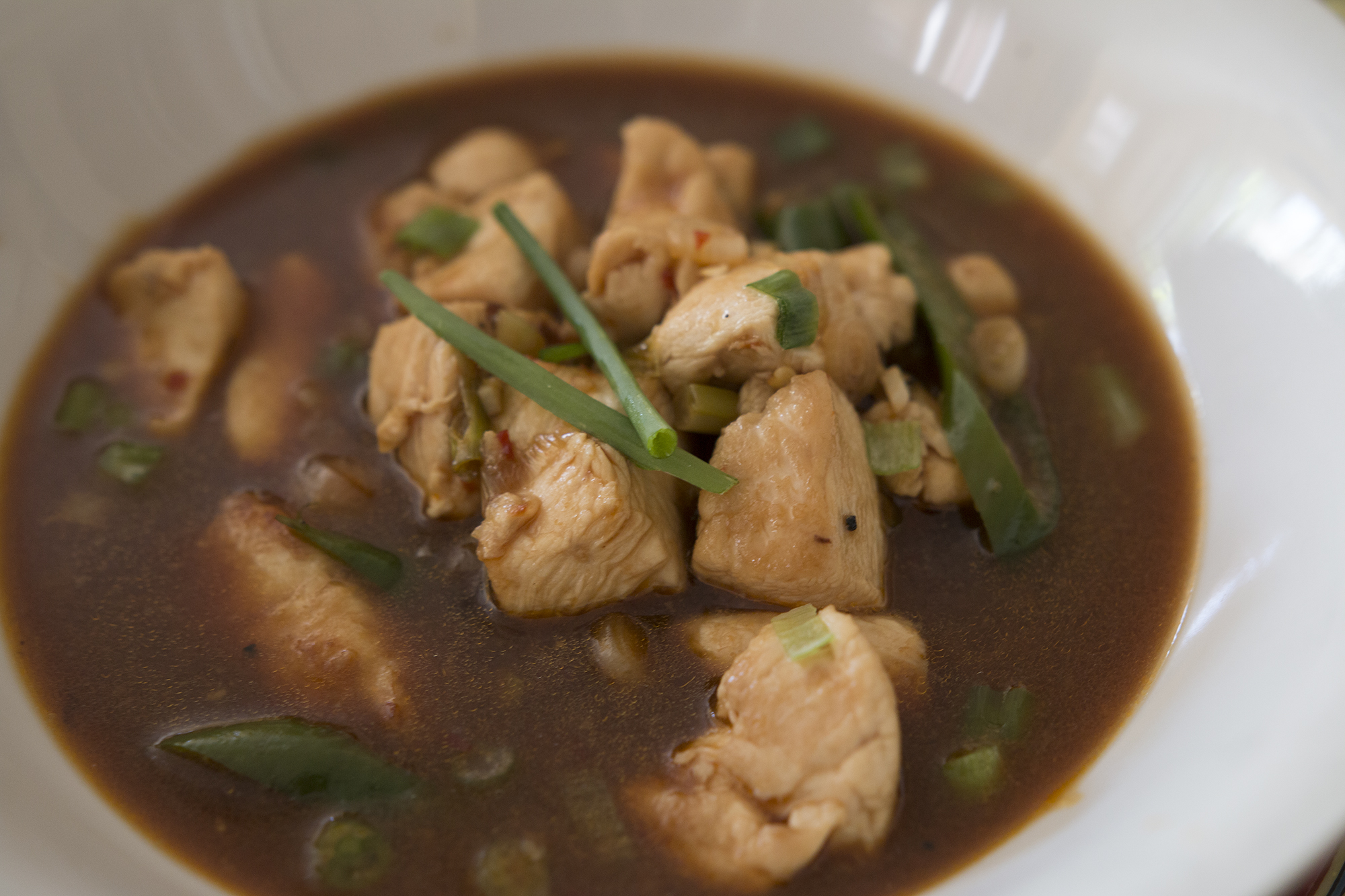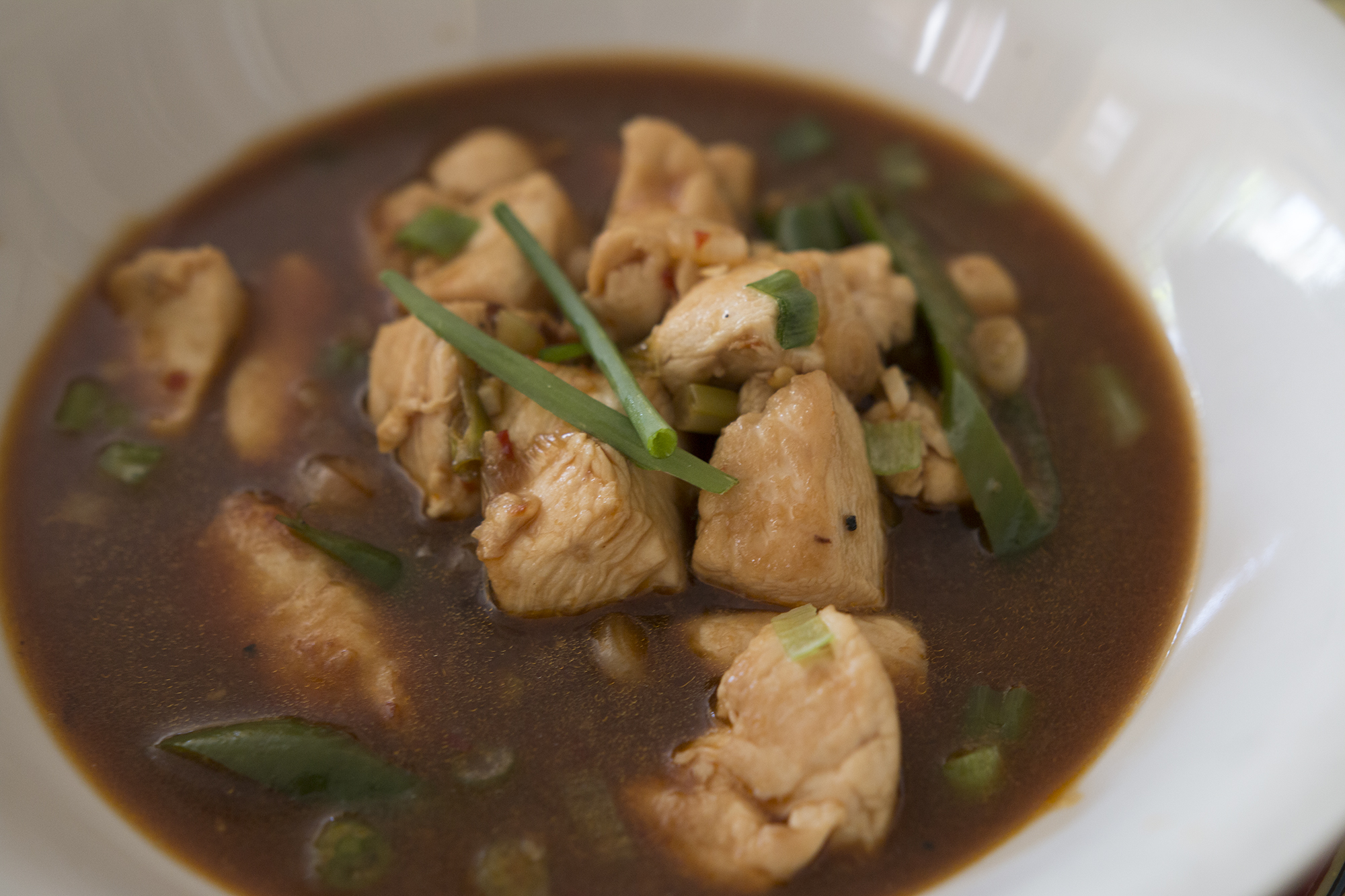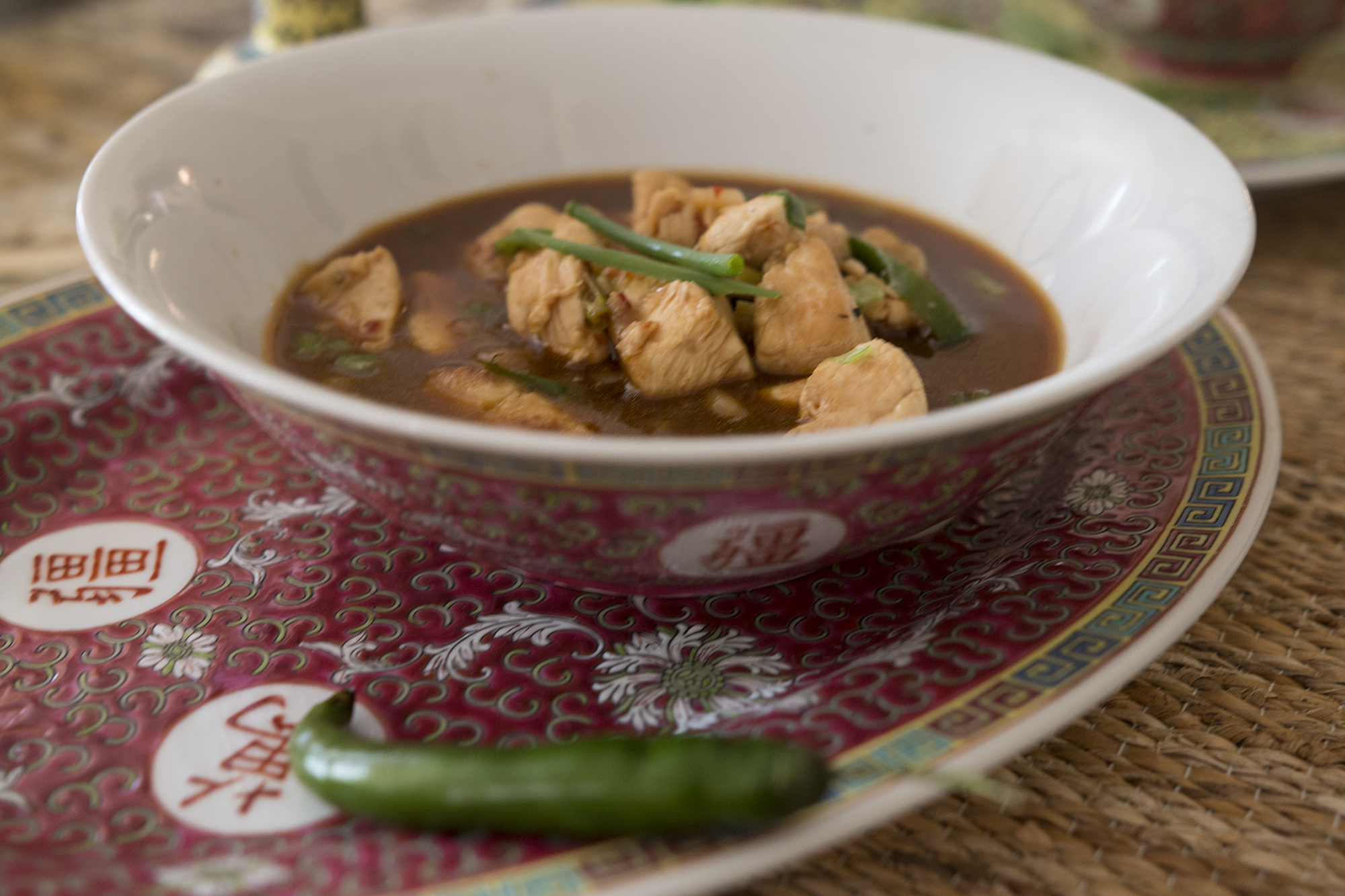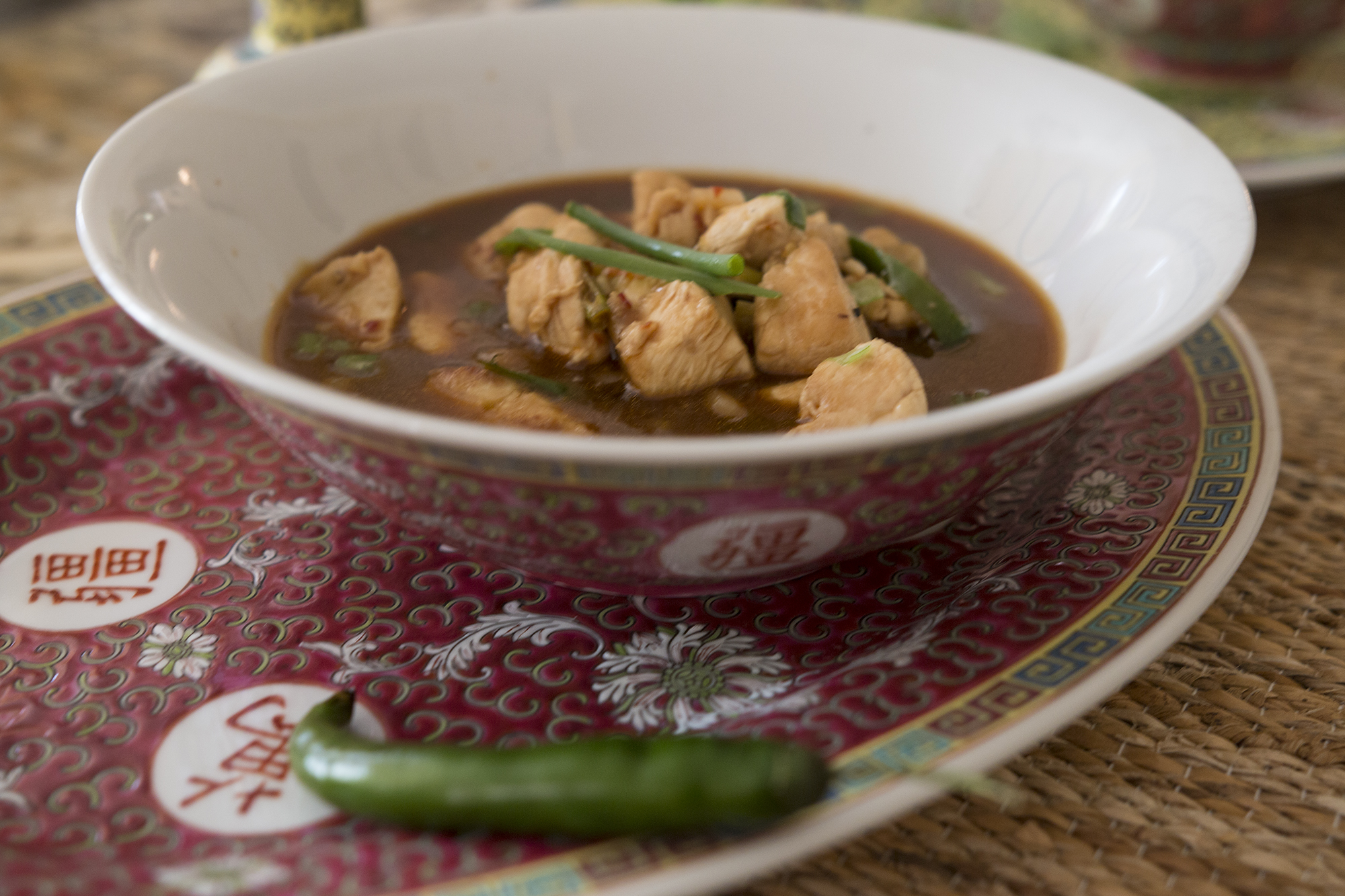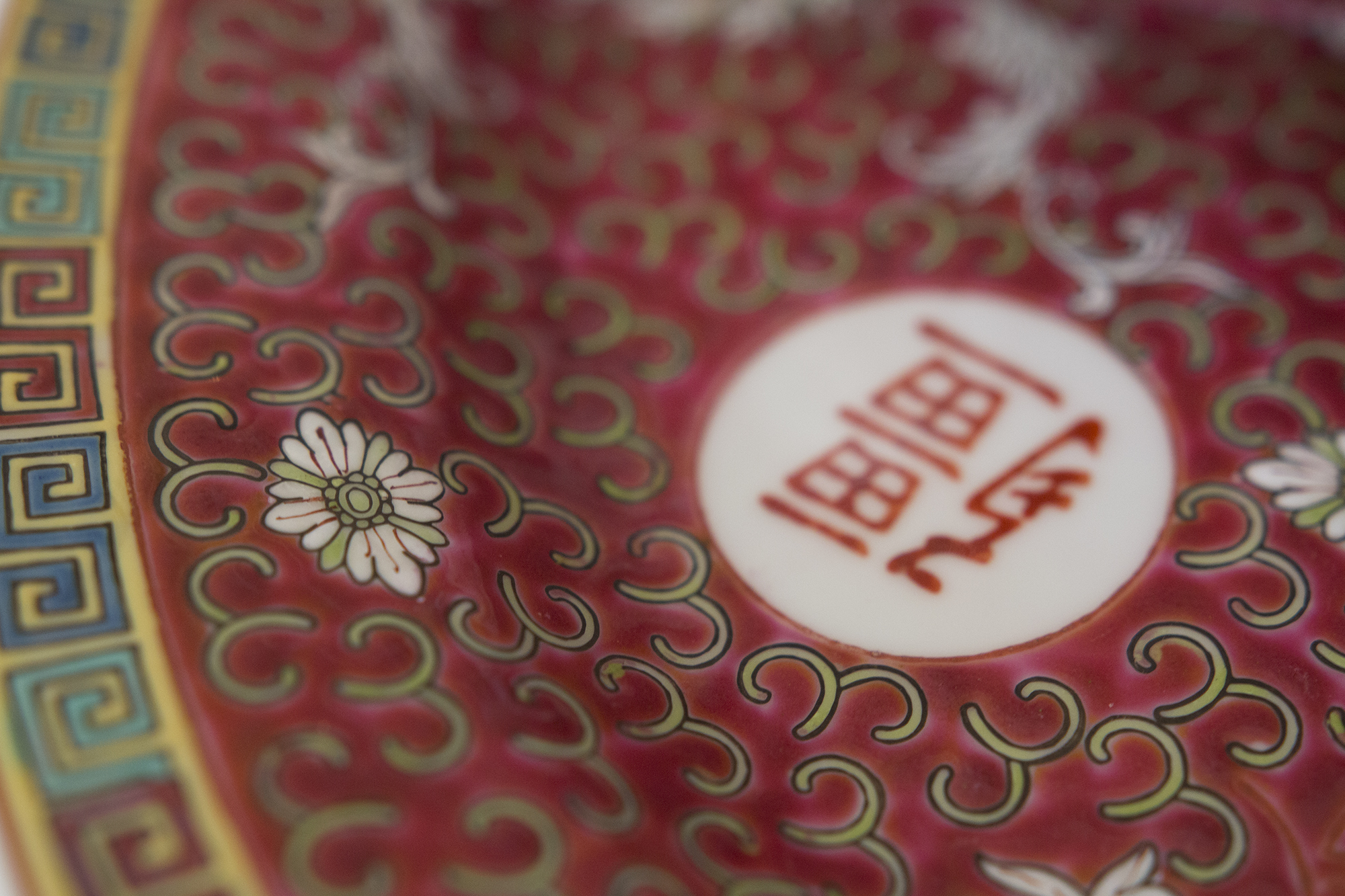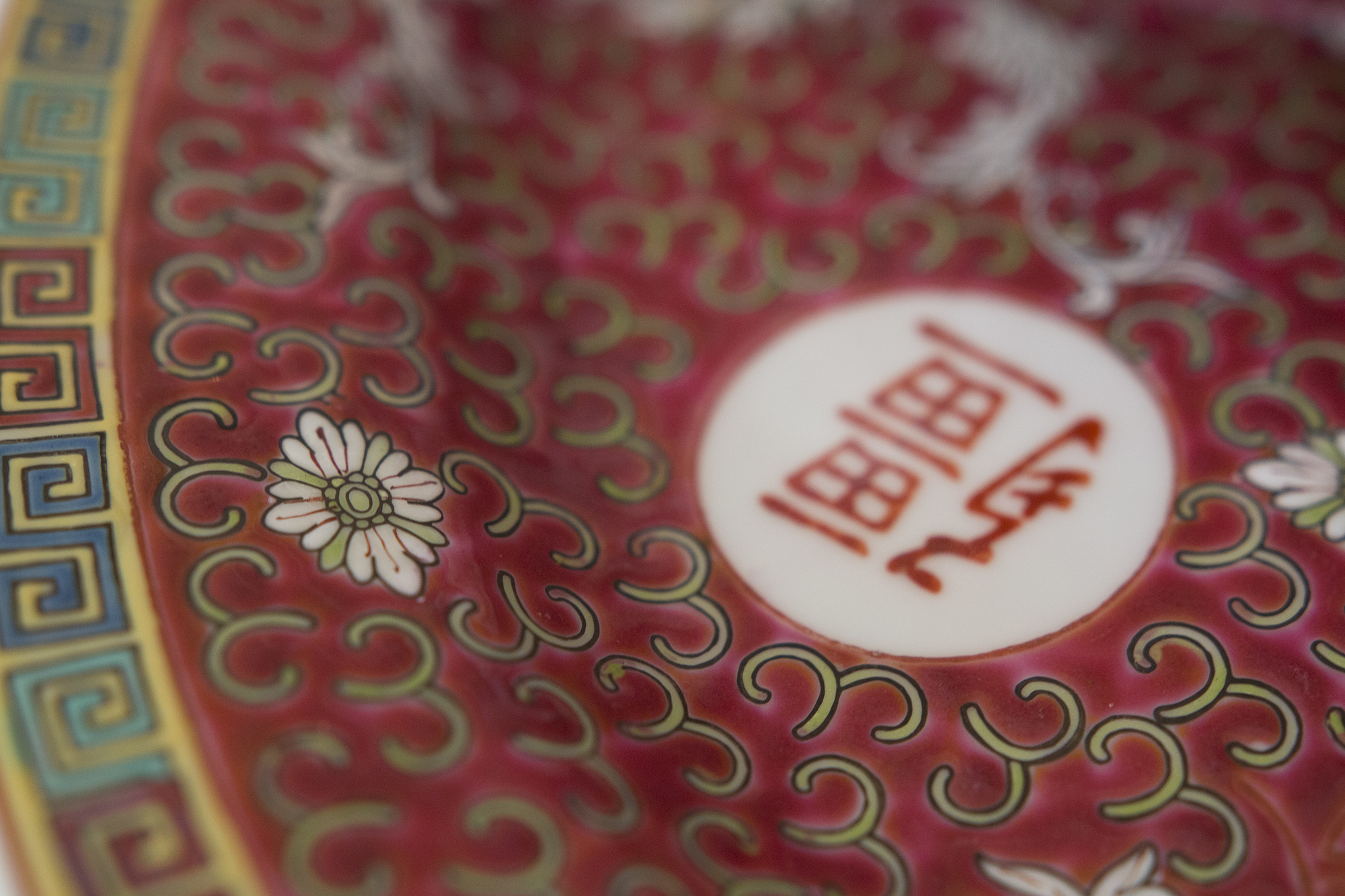 This is an old Chinese favorite in all restaurants in India. It's probably made a hundred different ways, here is my version!
[youtube-subscriber channelname=kravingsblog]
Ingredients
1 pound chicken boneless breast or thigh cut in small cubes
4-5 spring onions - sliced(reserve leaves)
2 large green chilli sliced diagonally
1 pod garlic minced
2 tbsps garlic paste
1 1/2 tsp soya sauce
2 tsps corn starch
1 cup chicken stock
1 tsp chilli paste
Dash of vinegar
salt
1 tsp ground black pepper
1 tsp corn starch dissolved in a quarter cup of water.
Instructions
Add 1 tsp of the garlic paste, soya and cornstarch to the chicken and mix well.
Deep fry on high heat and keep aside.
In the same sauté pan heat some oil and sauté the spring onions, green chillies and garlic
Add a tsp of garlic paste, chilli paste, dash of vinegar and the stock. Bring to a boil.
Add salt if required.
Add a little soya and ground black pepper.
Add the dissolved corn starch.
Add all the cooked chicken and cook for another 30 - 40 seconds.
https://kravingsfoodadventures.com/chilli-chicken/