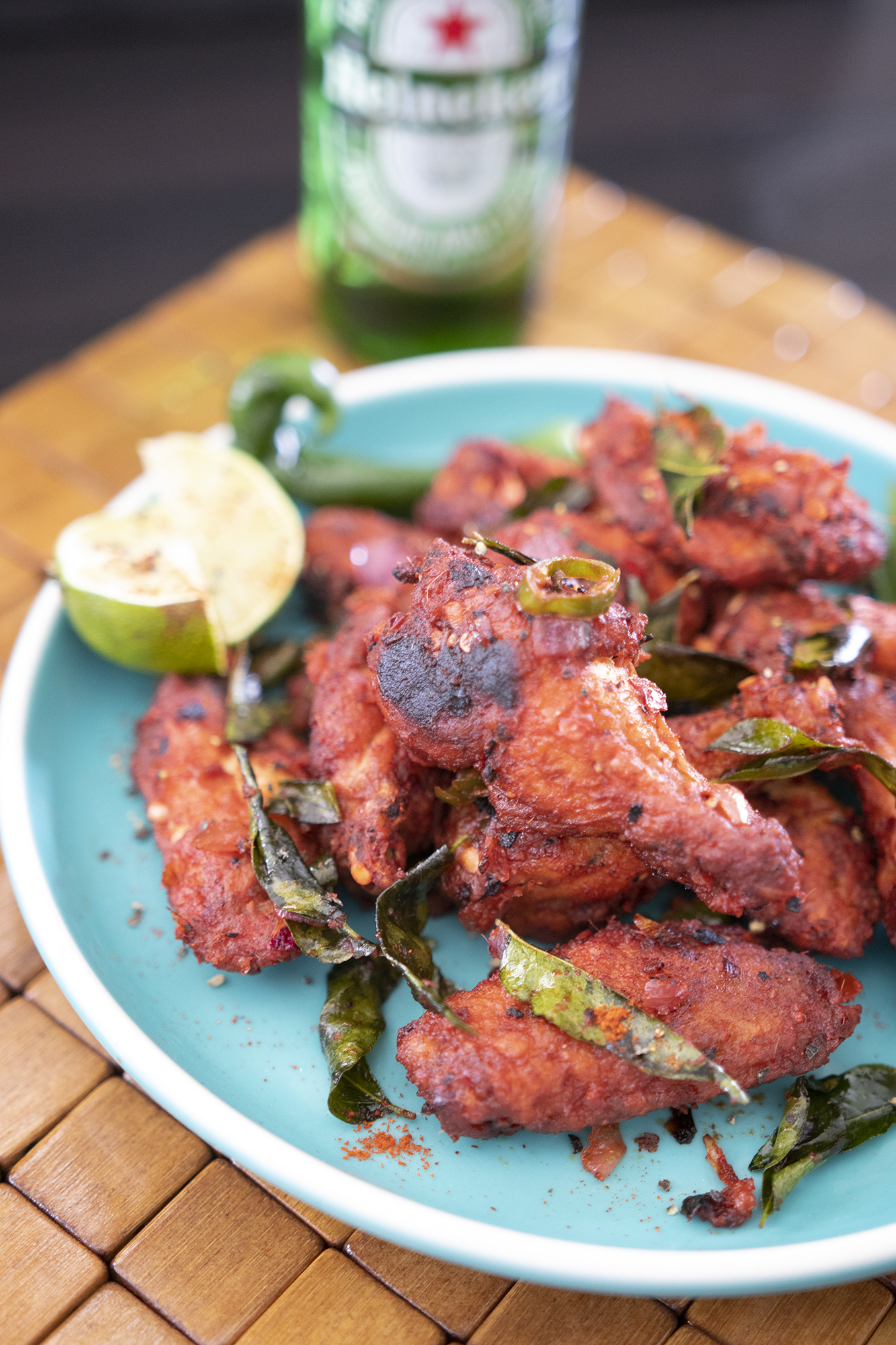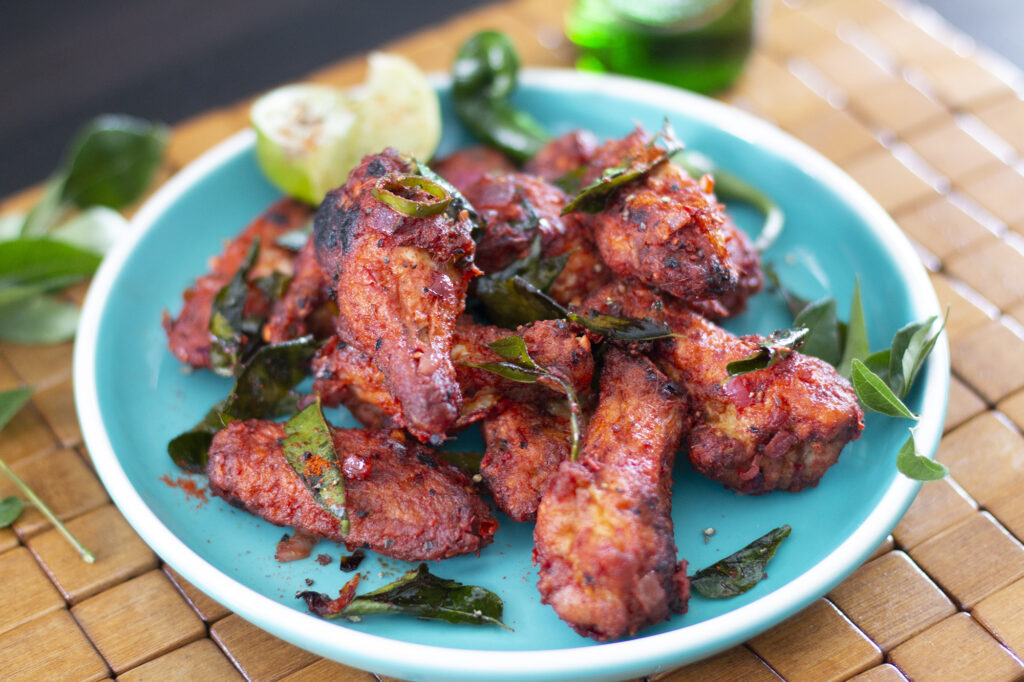 Chicken wings are marinated, deep fried then coated in a wonderful spice base of onion garlic, ginger, chilli & chilli paste and spice powders and curry leaves with a hint of food colouring.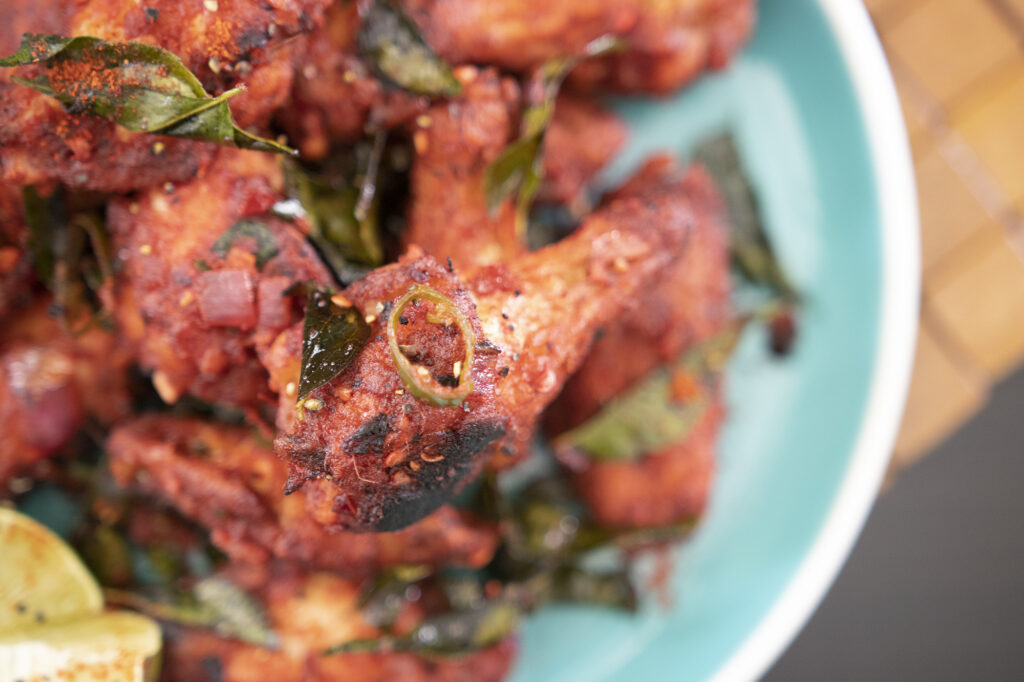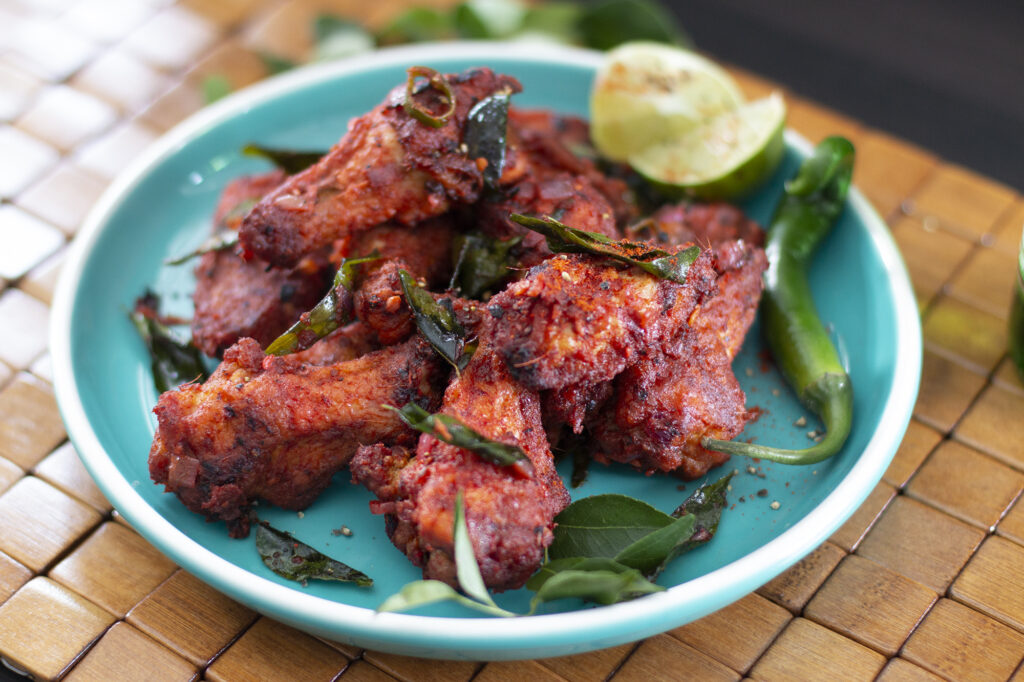 This dish has a strange name and an even stranger story. Back in the days when typesetting was done with little metal alphabets and numbers, a little canteen in south India had a chicken dish that was item no 65. At the typesetting house, some of the pieces got displaced and when it printed, it got printed as Chicken 65 and the name stuck ever since. This is really popular in South and Central India and is commonly ordered as a snack. I was inspired to make this video a few years ago after watching Wilbur Sargunaraj's funny rendition of this iconic dish. This has always been one of the most popular recipes on my channel.
After experimenting with several formats using the same spice base, I decided to make Chicken 65 Wings! Let me tell you this was a BIG hit!