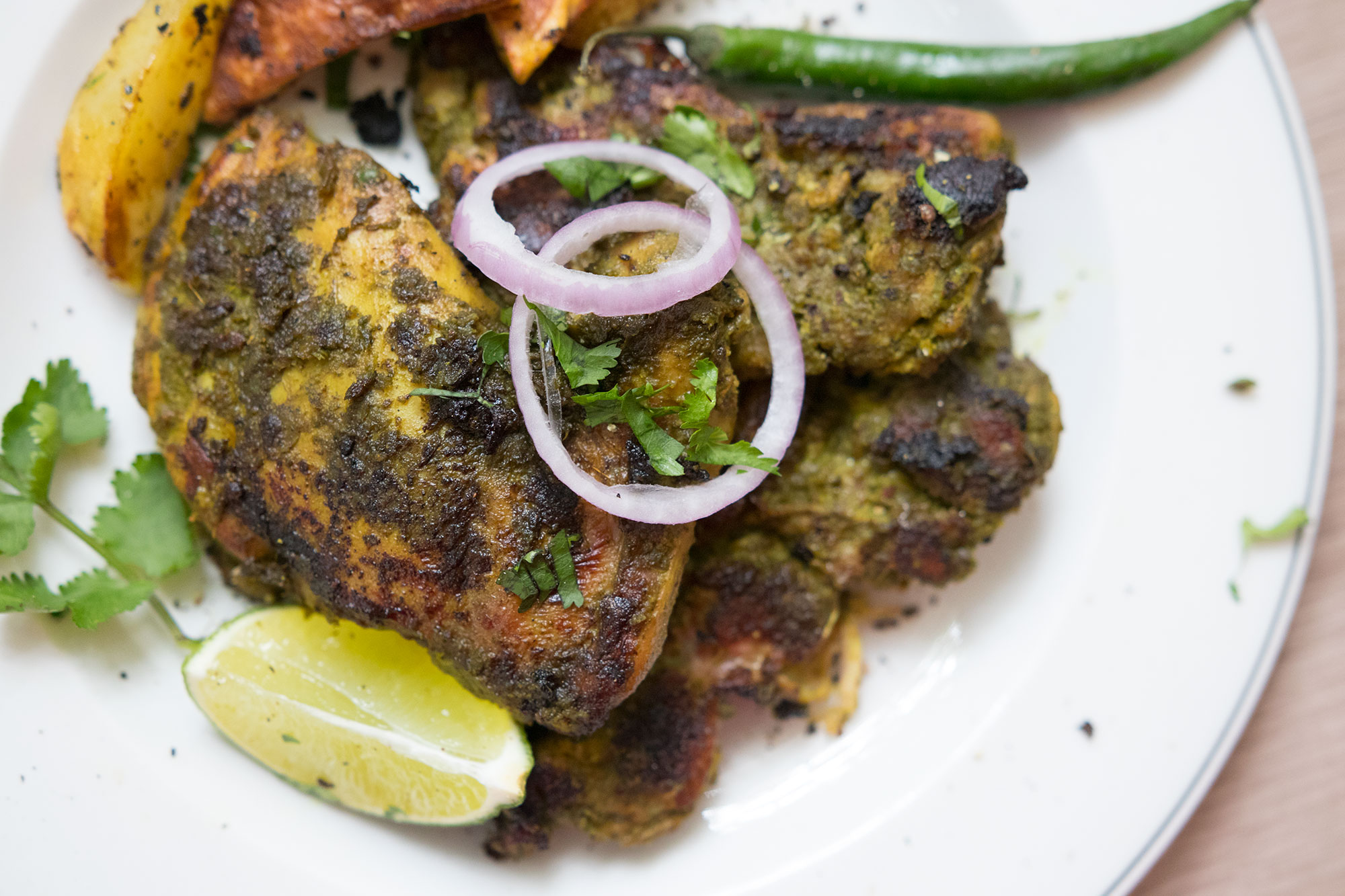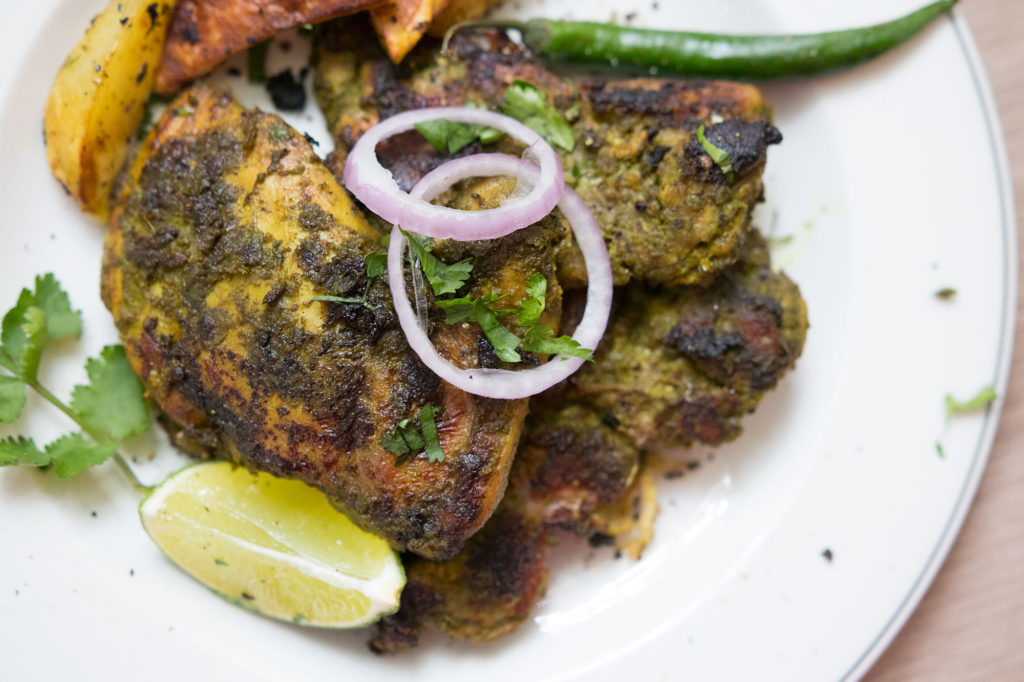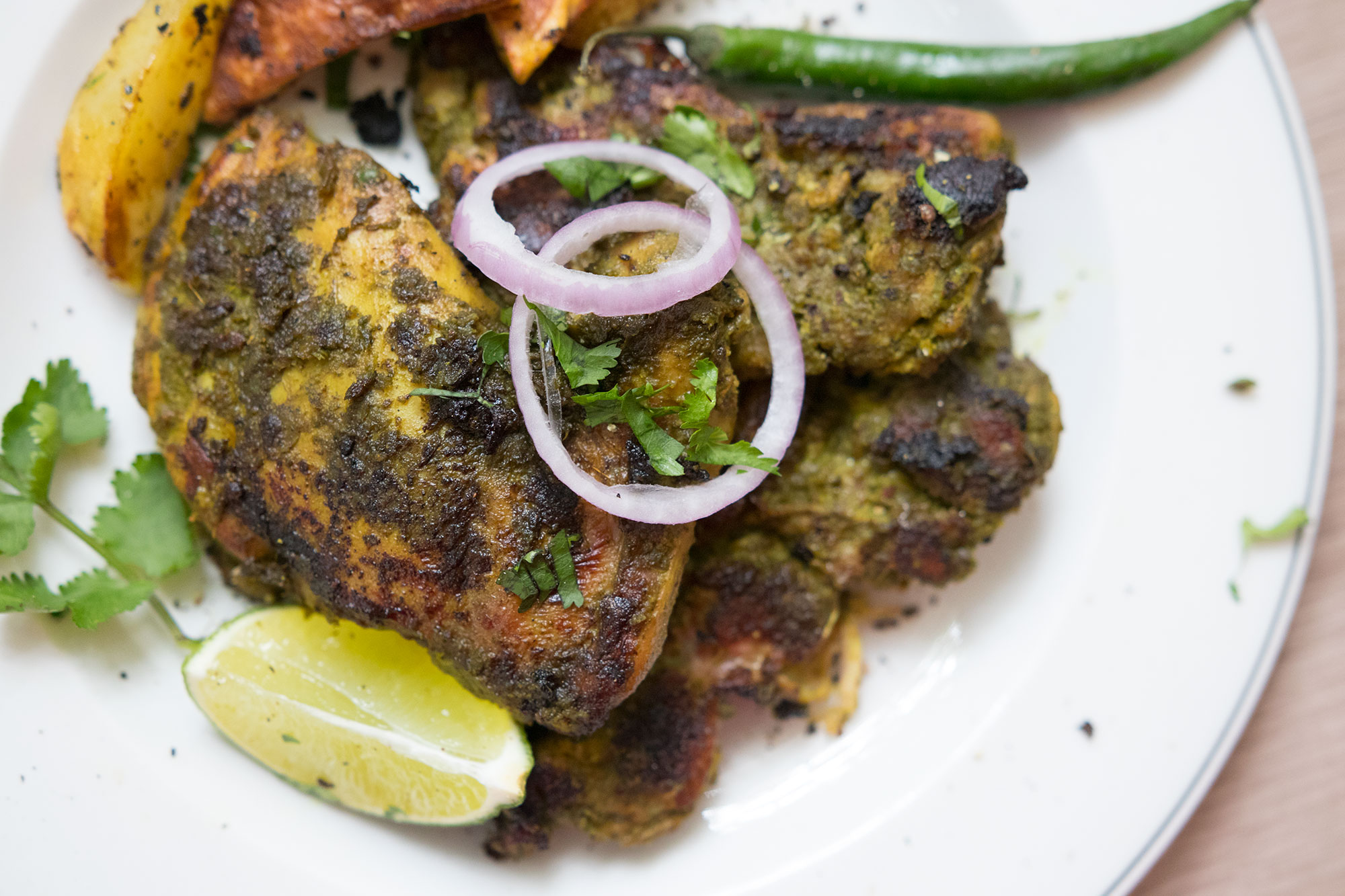 Beloved to Goa on the Konkan coast of India is the iconic Chicken Cafreal. Not much has been documented about this recipe made with whole roasted and ground spices like Peppercorns, Cloves, Cumin seeds, Cinnamon and Poppy seeds, Vinegar, Green Chillies, Ginger & Garlic, Coriander, Turmeric, Tamarind pulp & Salt. This is rumoured to have been brought over to Goa by the Portuguese from a colony they occupied in Africa. It's also known to have been either called Galinha or derived from a recipe similar to Galinha which simply means fowl or Chicken.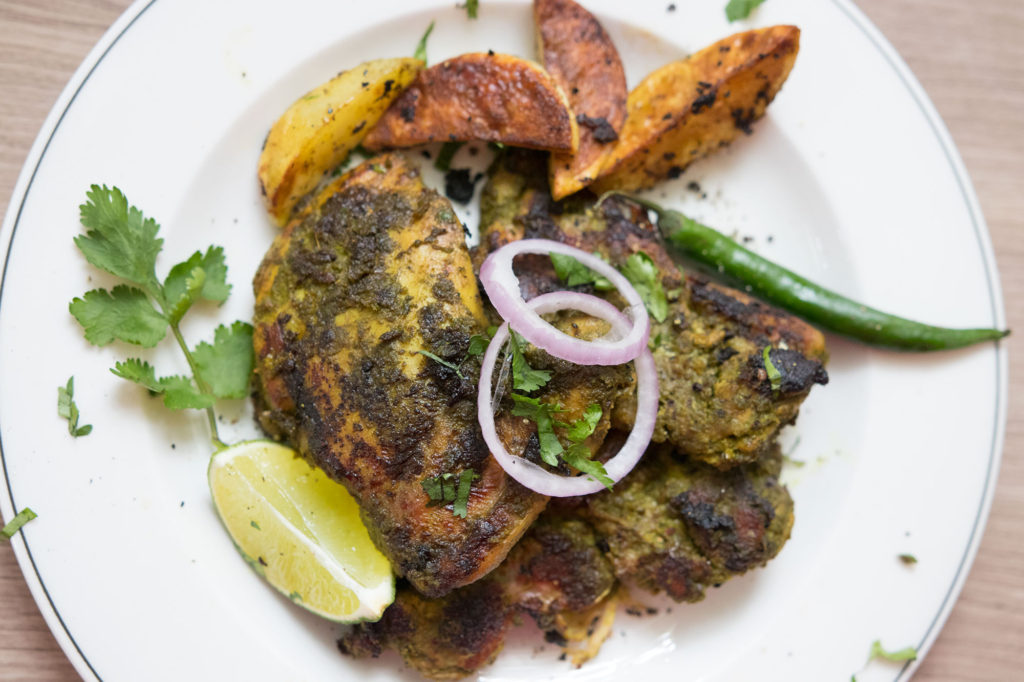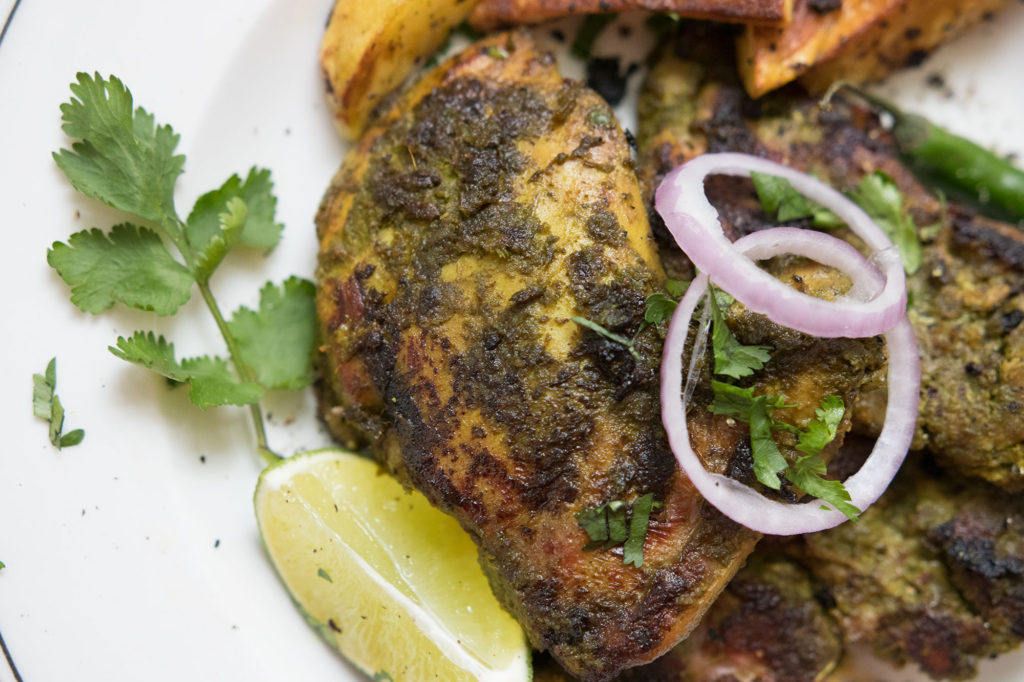 There are many recipes, that use a green of hara masala in India and while most people just think that this is just another Hara Chicken, it really isn't. Many of the ingredients are similar but the addition of cloves, vinegar and tamarind, make it totally unique.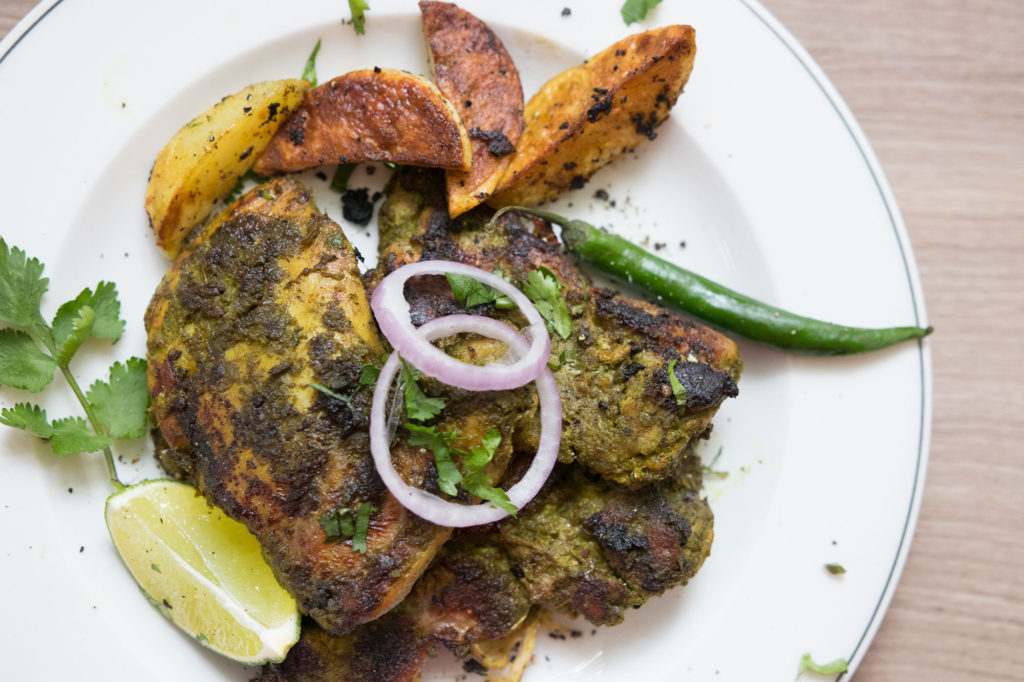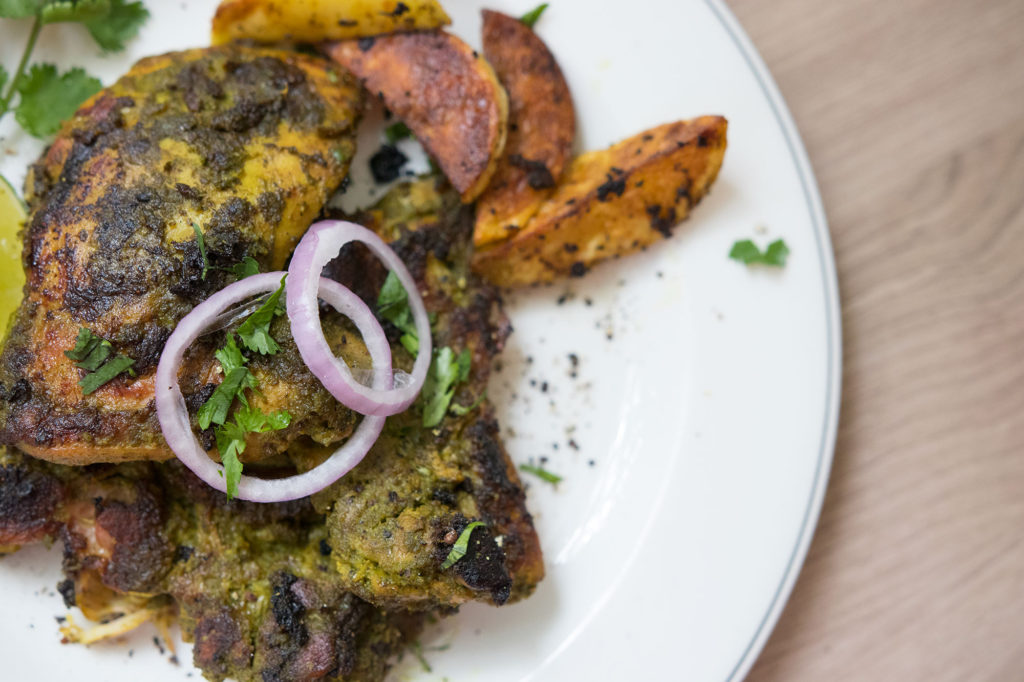 Typically this recipe is made with Chicken legs, either the thigh and drumstick or just drumsticks. I'm using boneless Chicken thigh today as it will cook faster but it's also great to take and share at a potluck. Traditionally this is pan fried to lock in those flavours. In my older Cafreal video, I pan fried this indoors and then finished cooking them in my oven to ensure the meat was cooked all the way through. This summer, I cooked these on my outdoor skillet, the large surface enabled me to get a large batch on, the hot surface cooked it faster and I can just close it and allow the BBQ to continue to cook it all the way through!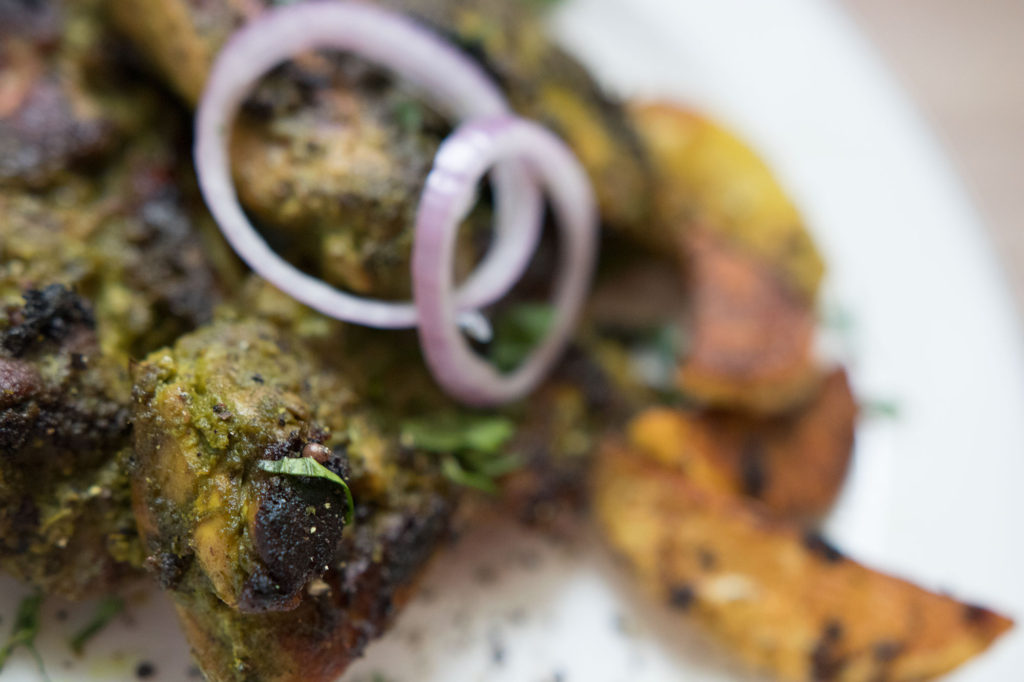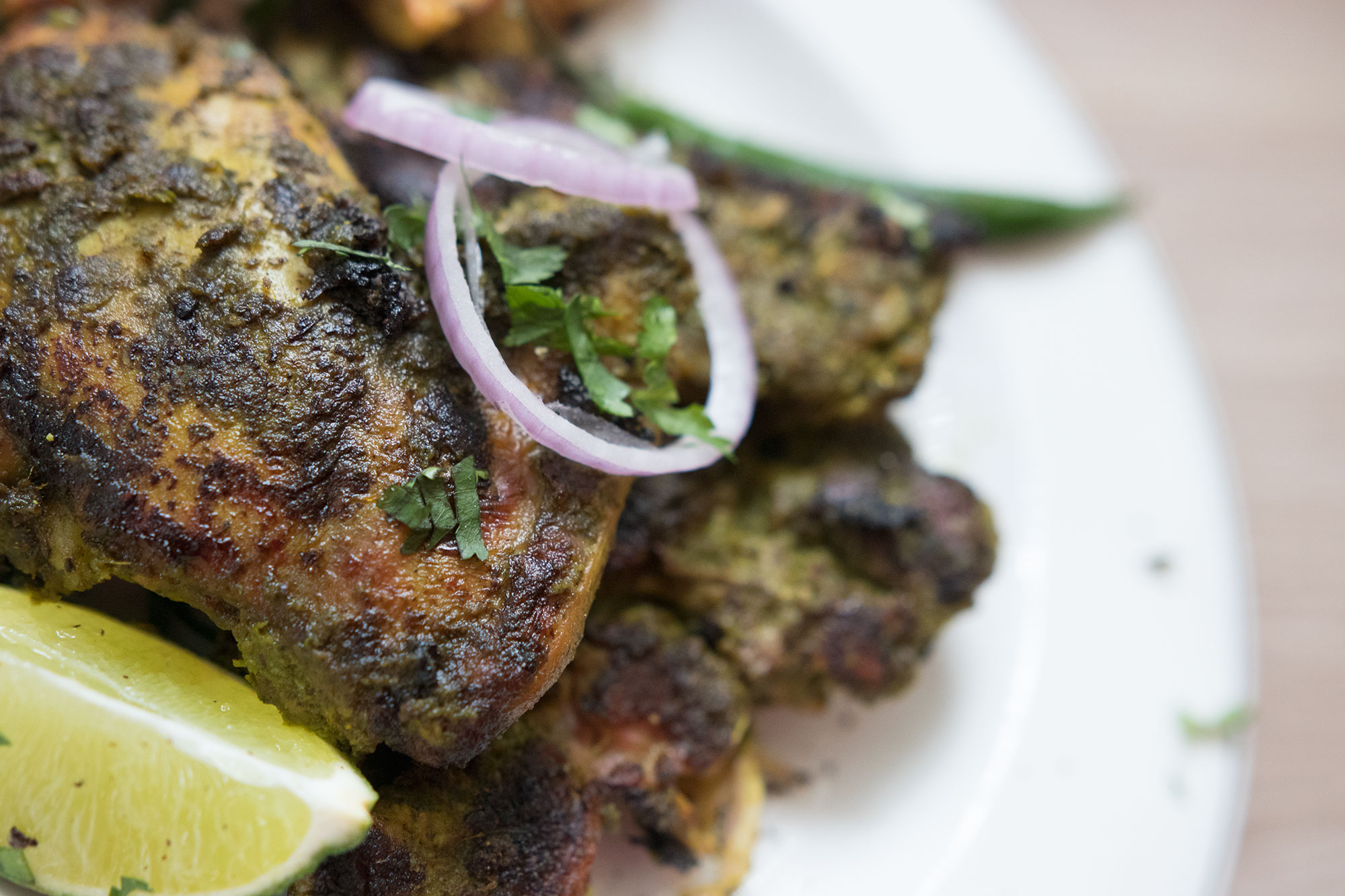 BBQ Cafreal
Ingredients
1

tsp

Cloves

1

tsp

Cumin

1

tsp

black Peppercorns

2

inch

stick of Cinnamon

2

tsps

of Khus Khus

White Poppy Seeds

1

tsp

Haldi or Turmeric

1/4

cup

Coconut Vinegar

¼

cup

sliced Garlic

¼

cup

sliced Ginger

¼

cup

sliced green Chillies

4

cups

fresh Coriander

leaves and stems

1

tsp

piece of Tamarind soaked in 1/4 cup water

4

lbs

skinned boneless Chicken Thigh
Instructions
Roast the whole spices – Cumin seeds, Peppercorns, Cloves, Cinnamon and Khus Khus together in a dry pan and leave aside to cool

Grind to a powder once cooled

In a food processor add the Vinegar and roughly chop the chillies, garlic and ginger and blend

Add 1/2 the coriander, the spices a tsp of Turmeric and some water to help it blend

Add the second half of the coriander, 1- 2 tsps of salt and the soaked Tamarind(be sure to remove any seeds)

Pour the mixture over the Chicken and leave to marinate for a few hours and preferably overnight

Shallow fry on all sides and bake in the oven for 30 mins if required