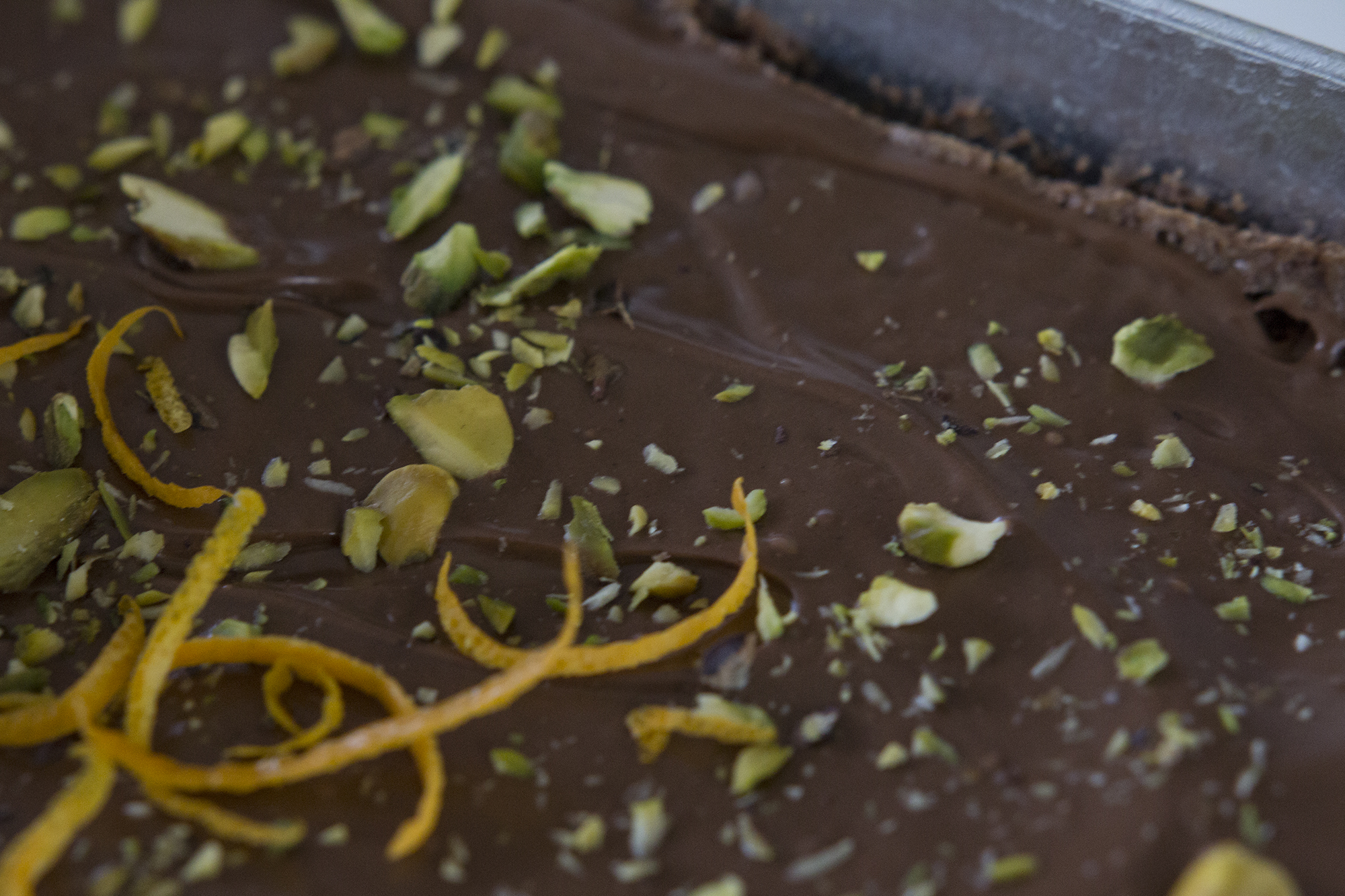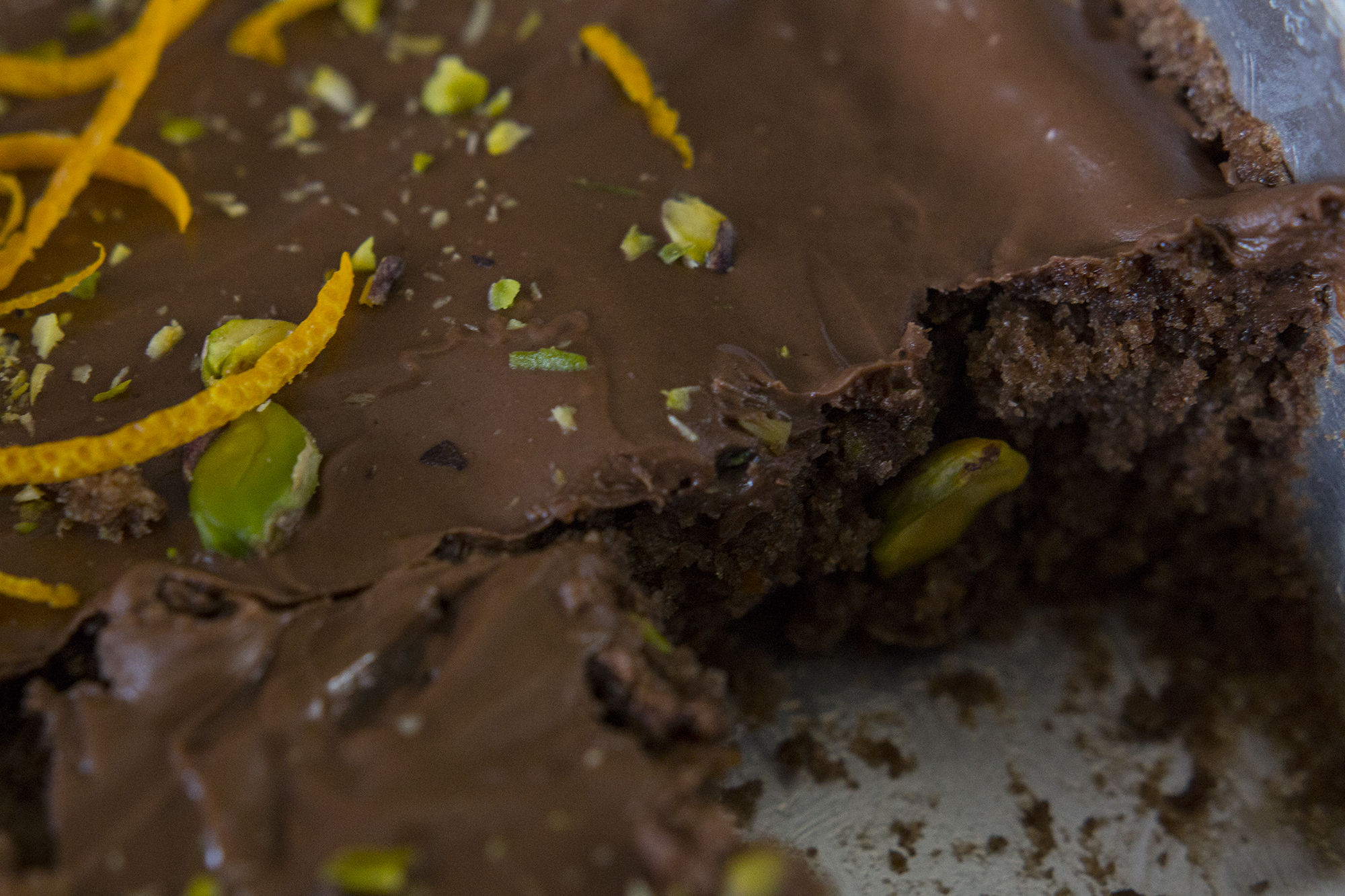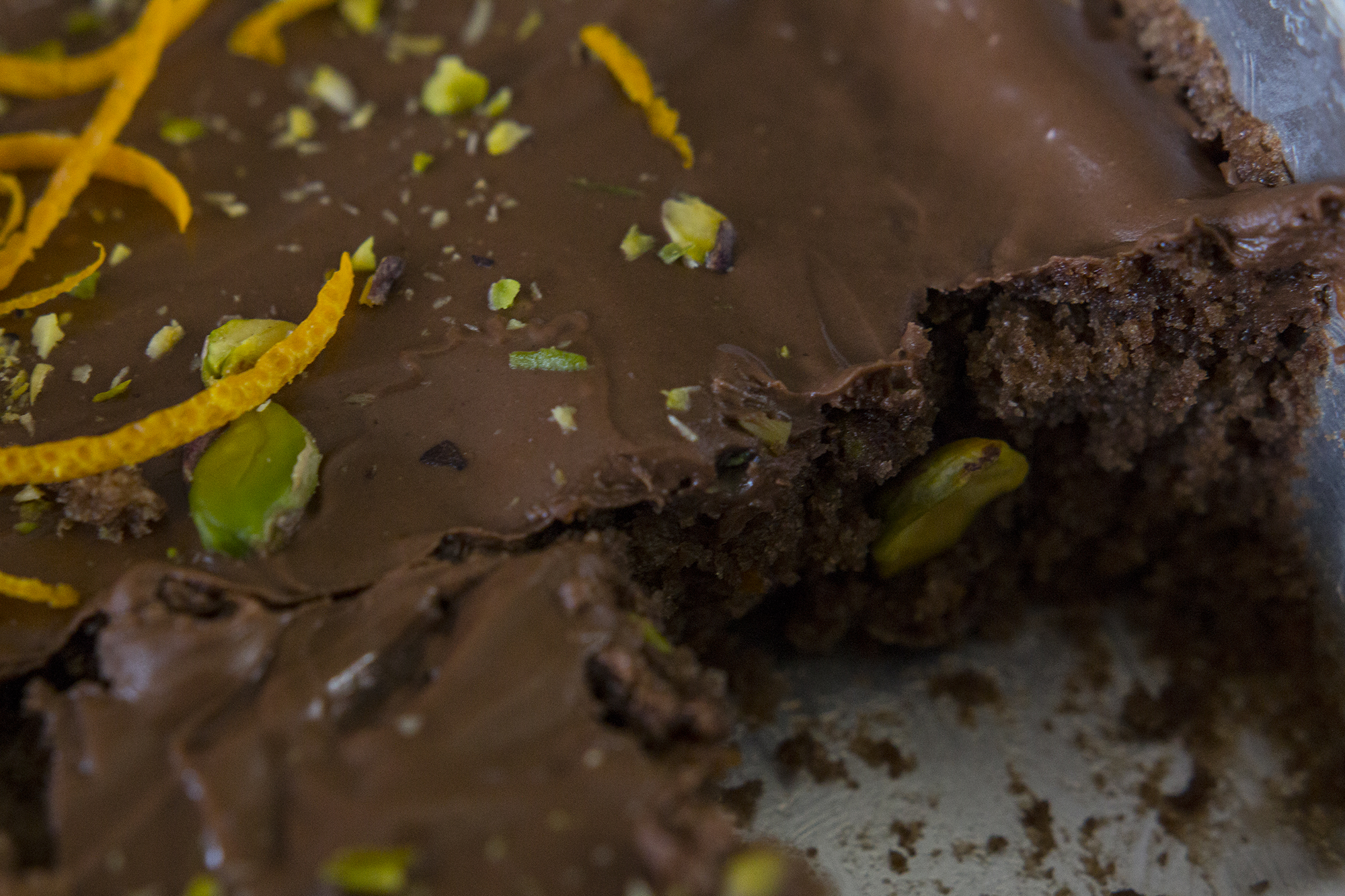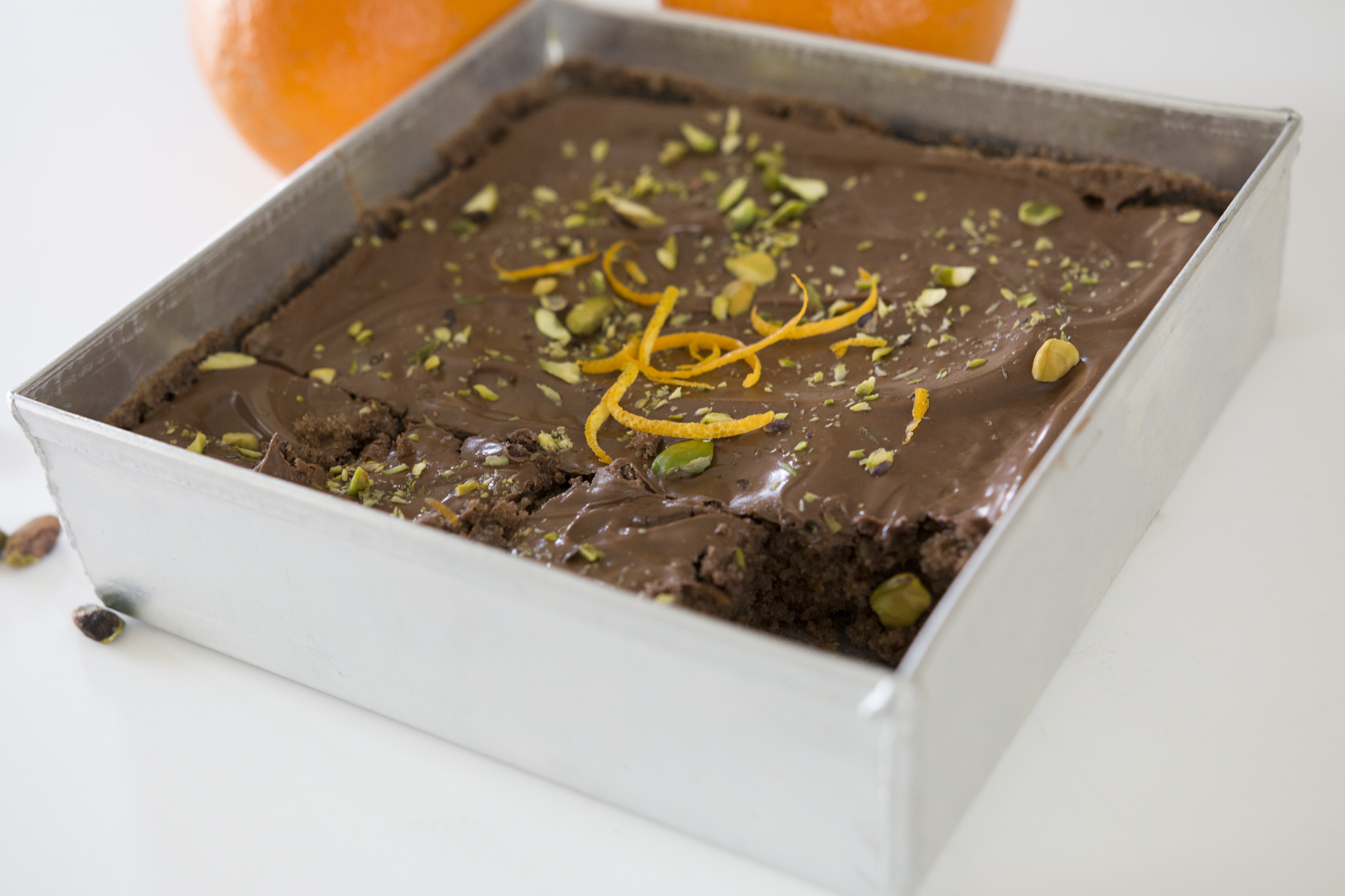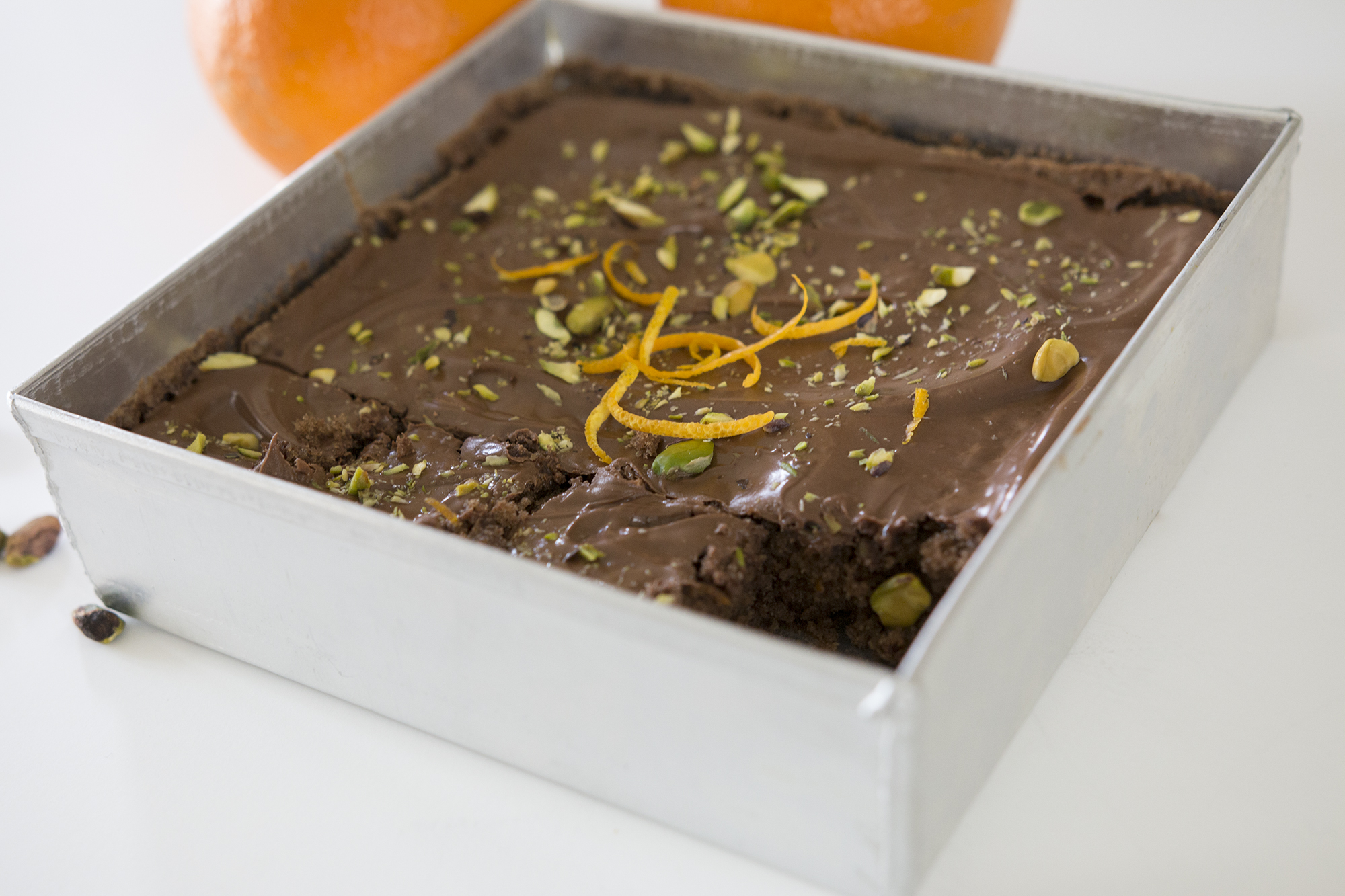 Big Chocolate and Orange flavours and studded with Pistachios wit a Chocolate Ganache topping. This absolute heavenly recipe is your new go to brownie recipe.
[youtube-subscriber nickname=KravingsBlog]
Chocolate Brownies with Pistachios and Orange
Ingredients
1/2 cup butter melted and cooled
1 cup sugar
1 tsp vanilla essence
2 eggs
1/3 cup unsweetened cocoa
1/4 tsp salt
1/4 tsp baking powder
1/2 cup flour
1 - 2 tbsps orange rind
1/2 cup chopped pistachios or walnuts
Chocolate Ganache - http://kravingsfoodadventures.com/chocolate-ganache/
Instructions
Blend butter and sugar. Add eggs. Sift flour, baking powder and cocoa separately. Add to wet mixture. Add vanilla essence and orange rind. Add nuts.
Bake in a 325 - 350 oven for 20 - 25 mins. When cool, spread the ganache over the brownie. Cut into squares.
https://kravingsfoodadventures.com/chocolate-brownies-with-pistachios-and-orange/