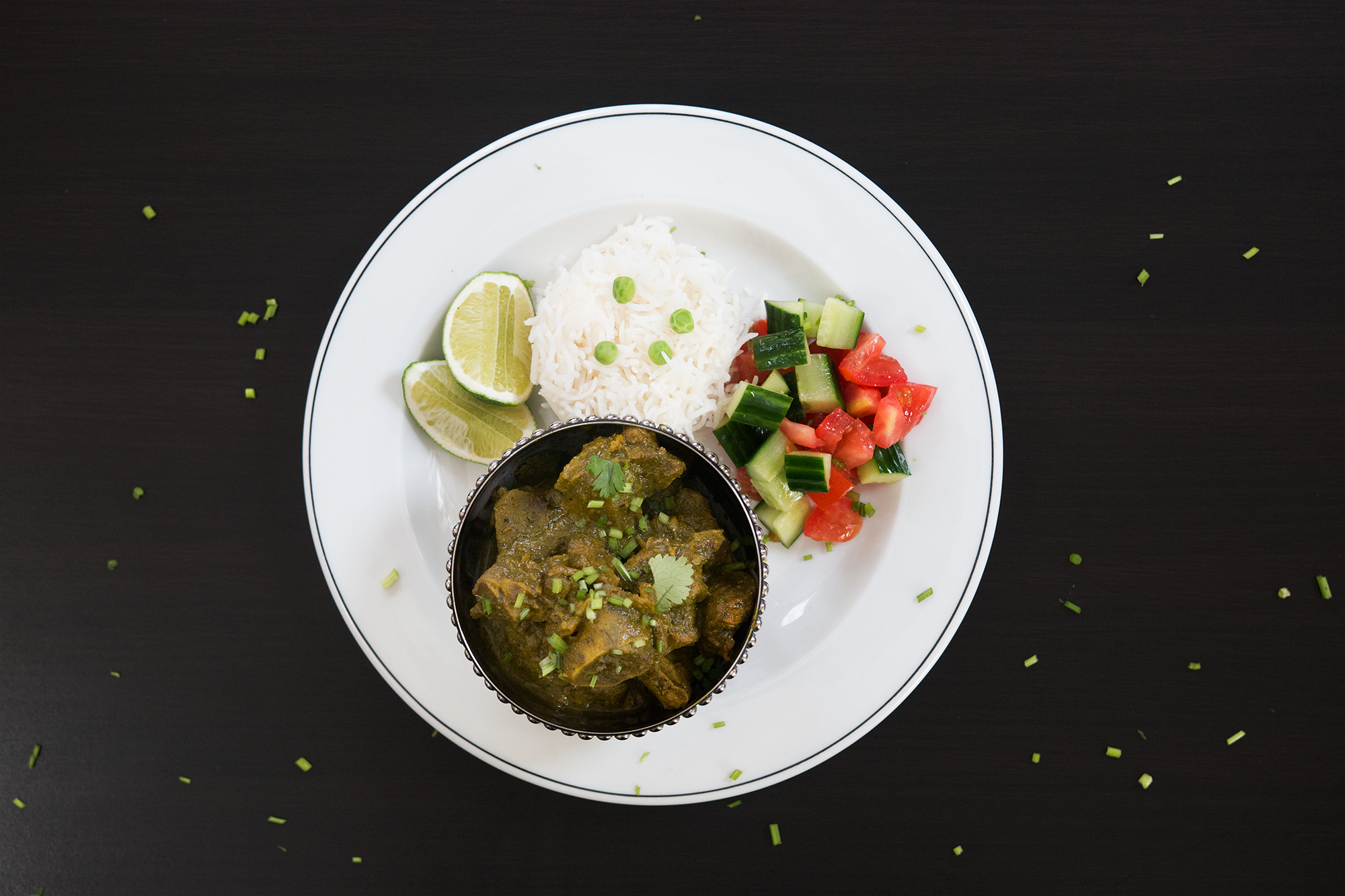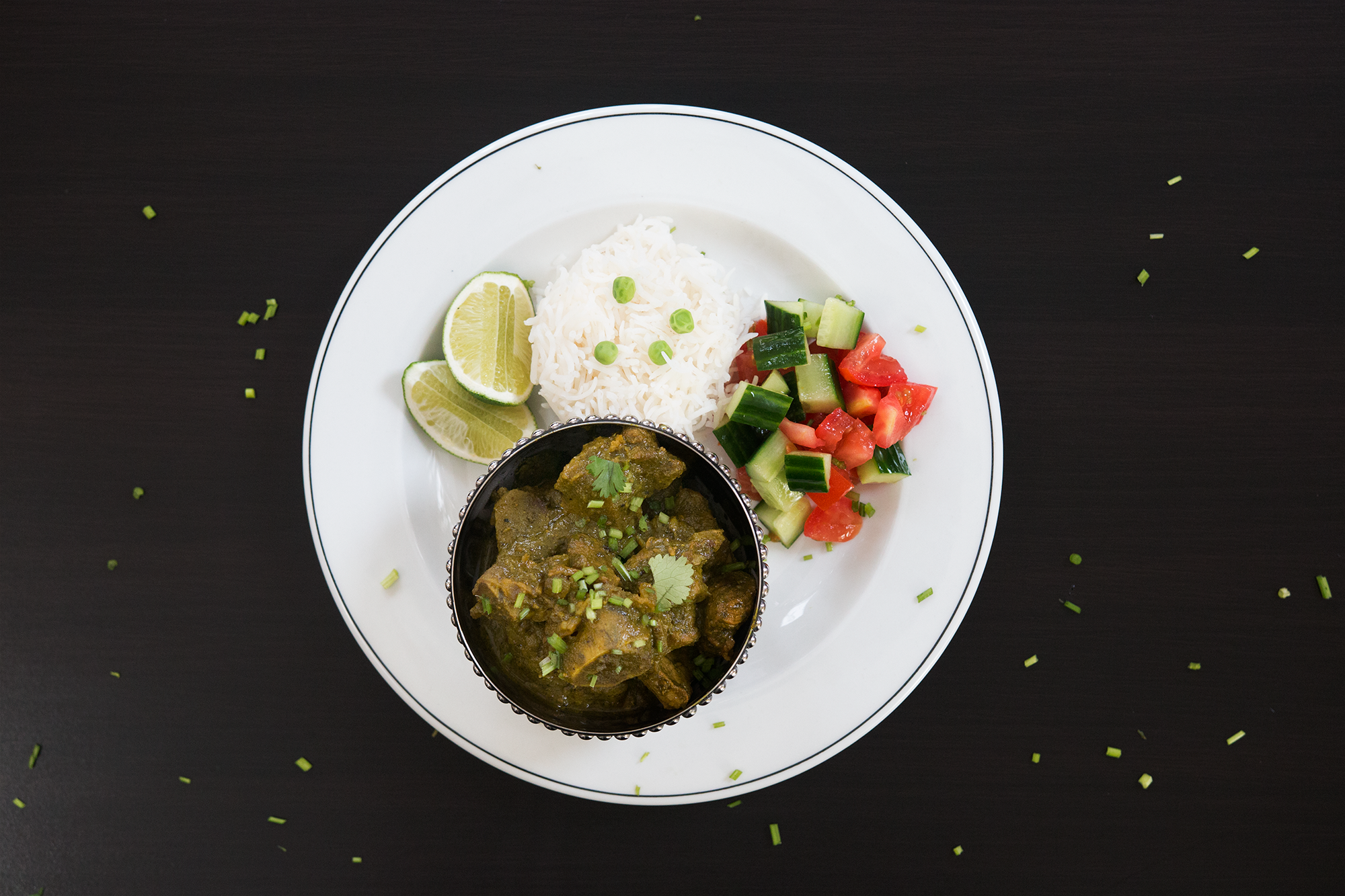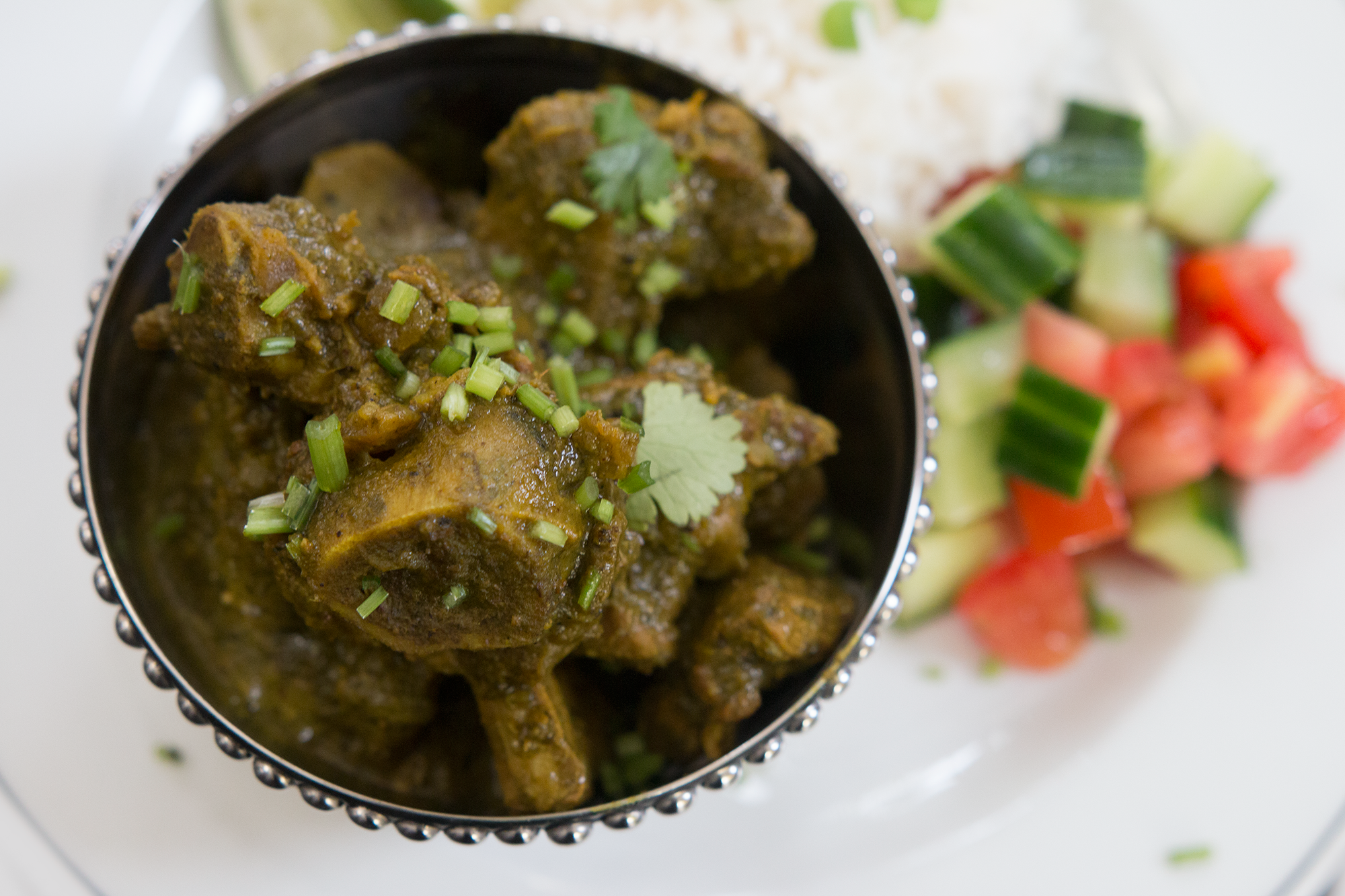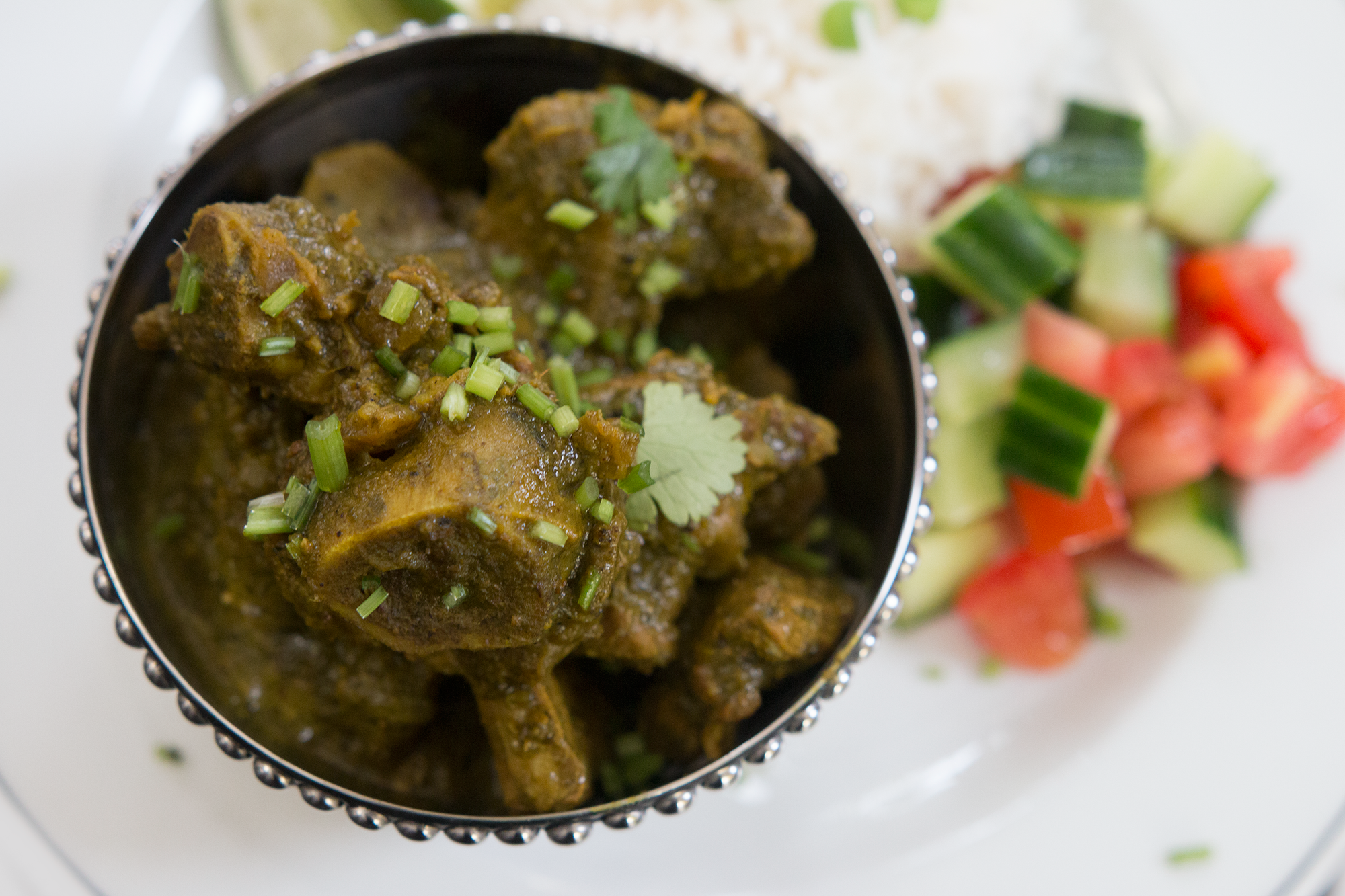 It's no secret that my hubby LOOOOOVVES Indian food, and he's partial to the dishes that he grew up with. One of the dishes he adores is called Phal. Not to be confused with the spicy Phal famous i
n Britain, this recipe consists of tender chunks of meat simmered in a Coriander gravy. Typically the protein used is Mutton. A sheep under two years of age is Lamb and older than two years is called Mutton. Personally I prefer the more mature taste of Mutton. You can use Lamb in this re
cipe as well as Goat meat. I've slow cooked the gravy here, but you can also use a pressure cooker.
Phal does not differ too much from a green masala gravy that we Goans prepare, but it does have a strong flavor profile. Many people are very hesitant to cook Lamb or Mutton because of their gamey
smell. If you use these proteins in recipes like this that require a longer cooking time, you will never get that smell. What you're left with is a wonderful aroma of the simmered meat in all the spices, coriander and chillies. In this recipe, browned onions are ground together with the Coriander gravy to give it a deeper flavor.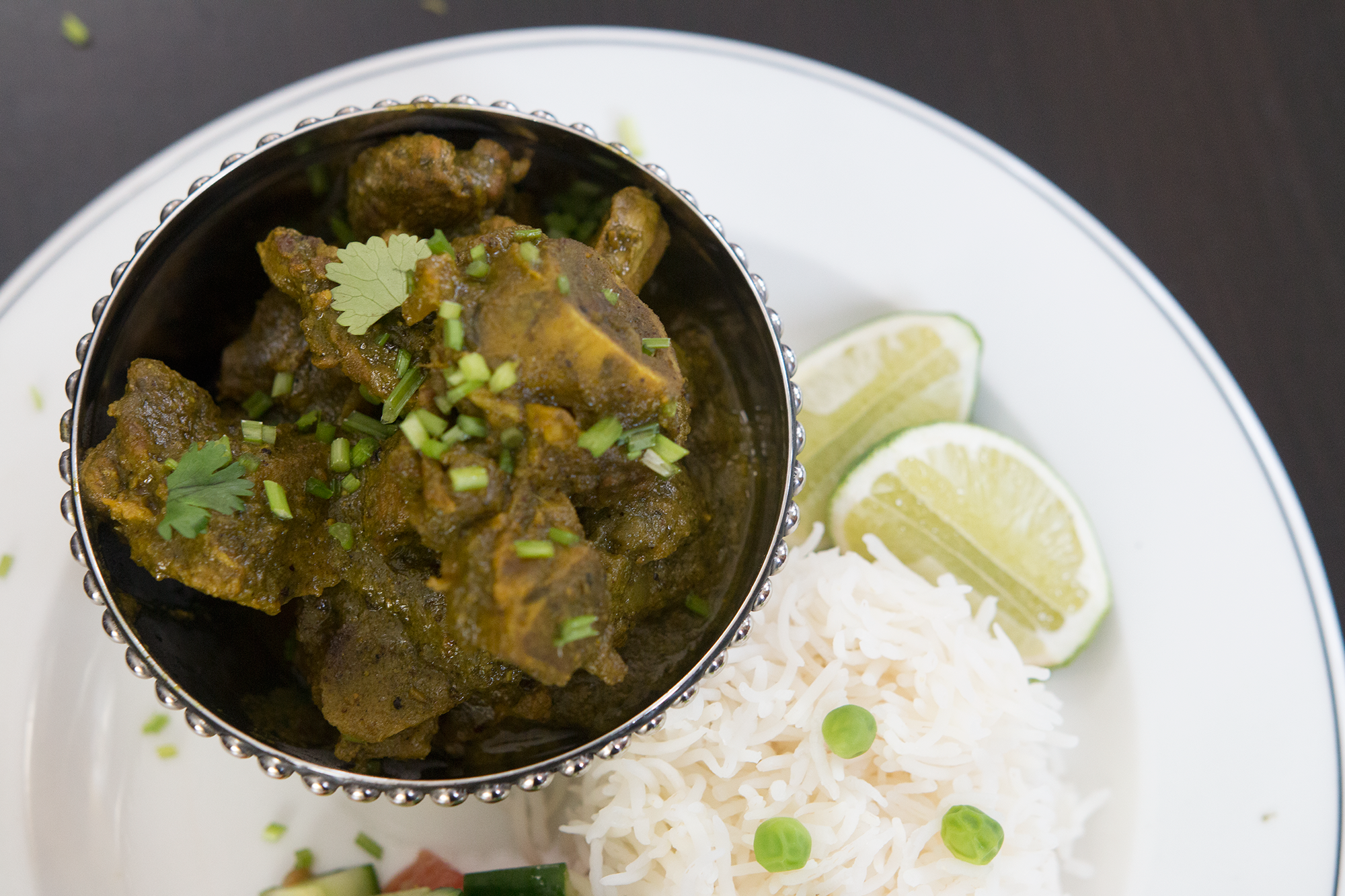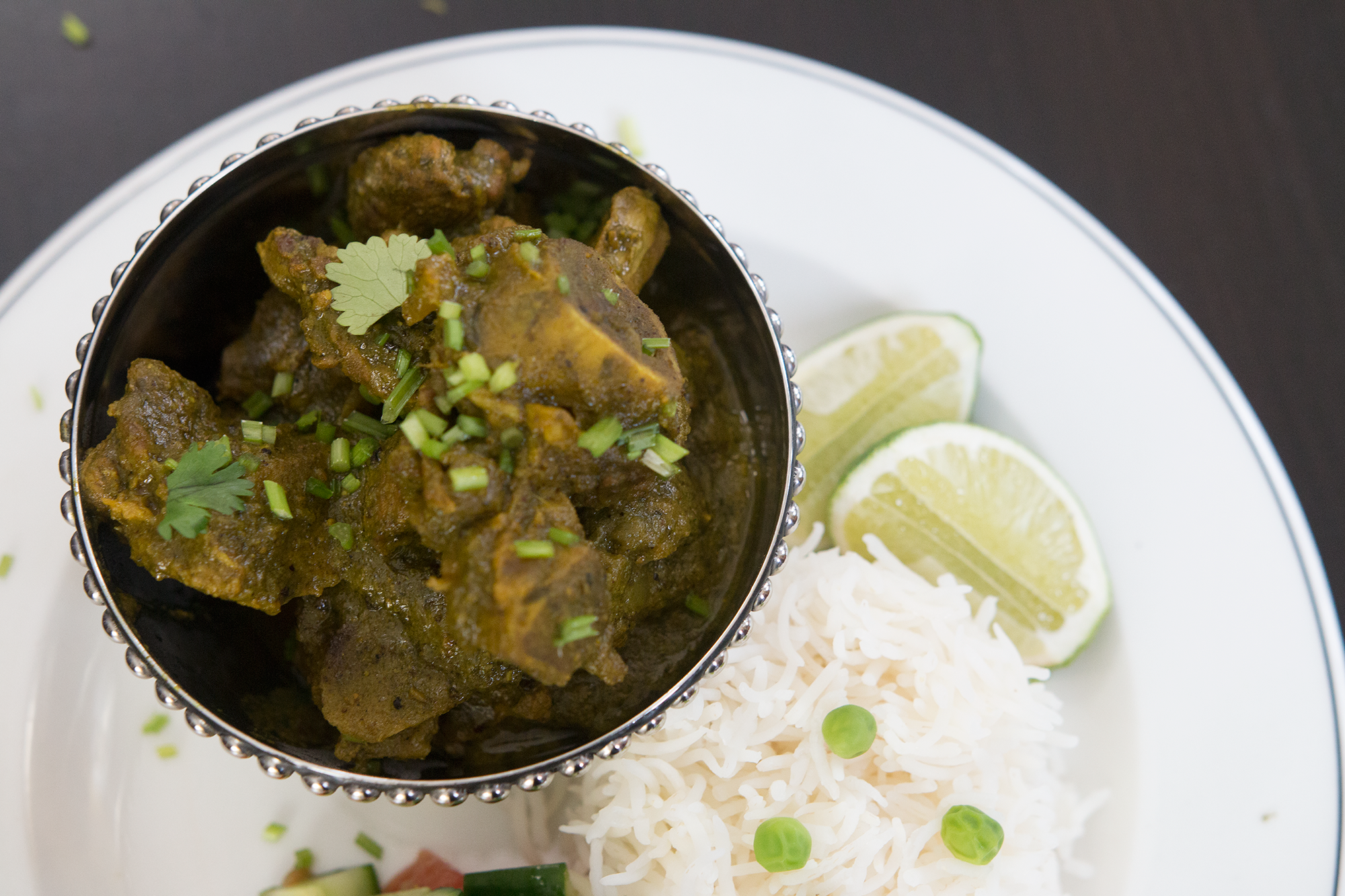 [youtube-subscriber nickname=kravingsblog]
Bangalore Mutton Phal – Meat simmered in coriander
Ingredients
2 lbs Mutton pieces
3 cups Coriander
10 peppercorns
2 green Chillies
2 tsps each Ginger & Garlic paste
Water
½ cup sliced Onion
2 tbsps each Turmeric, Cumin powder & Garam Masala
Salt
Instructions
Grind together the peppercorns, green chillies, ginger & garlic paste, together with the coriander and add some water to bring it to a paste
Heat some oil and saute the onions and grind that together with the coriander paste
Add more oil to the saute pan and add all the green paste and cook till the raw smell disappears
Add the powdered spices and mix well
Add the meat, some water, cover and cook for 45 mins
Stir frequently and add salt as required
https://kravingsfoodadventures.com/bangalore-mutton-phal/