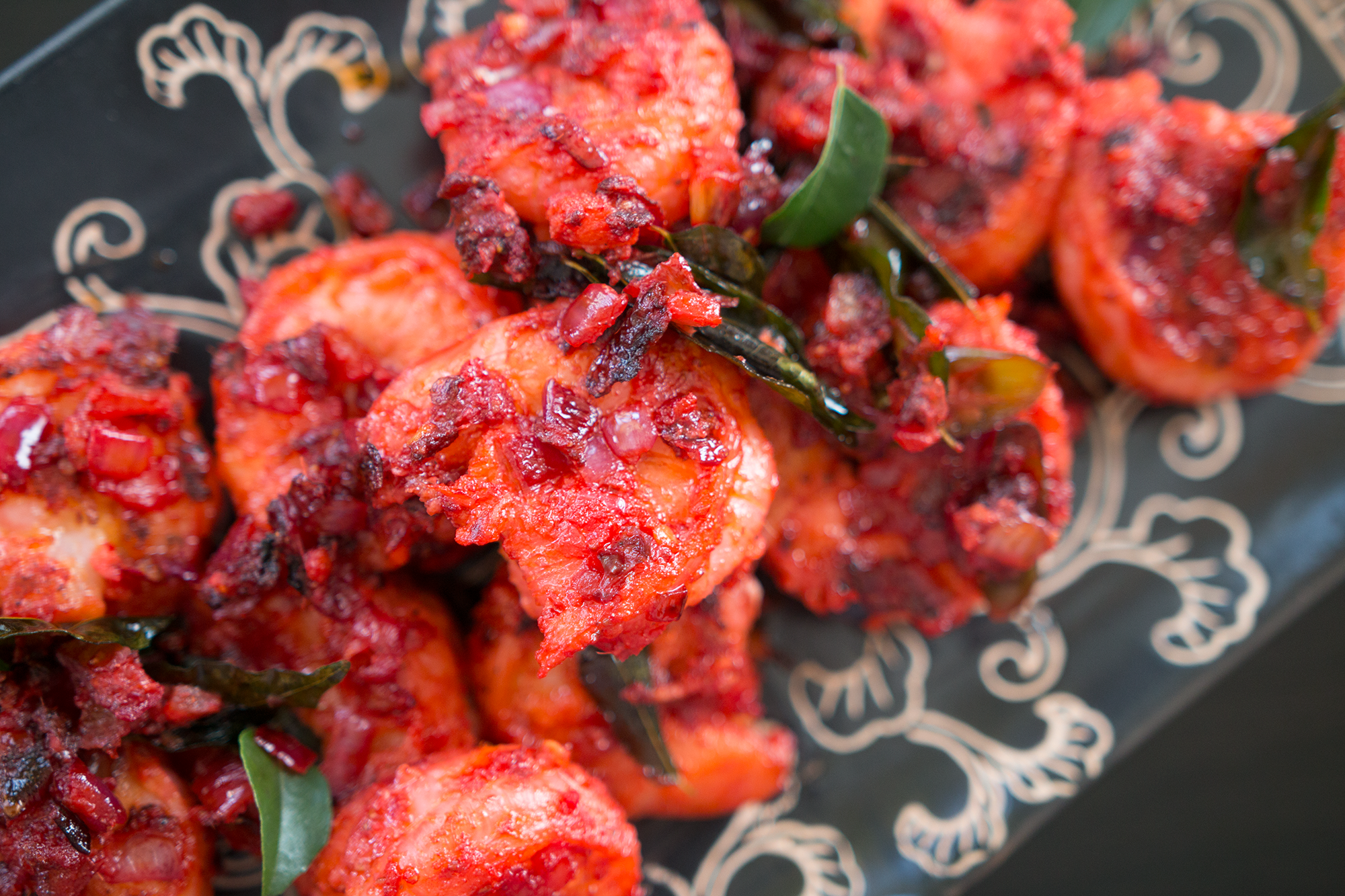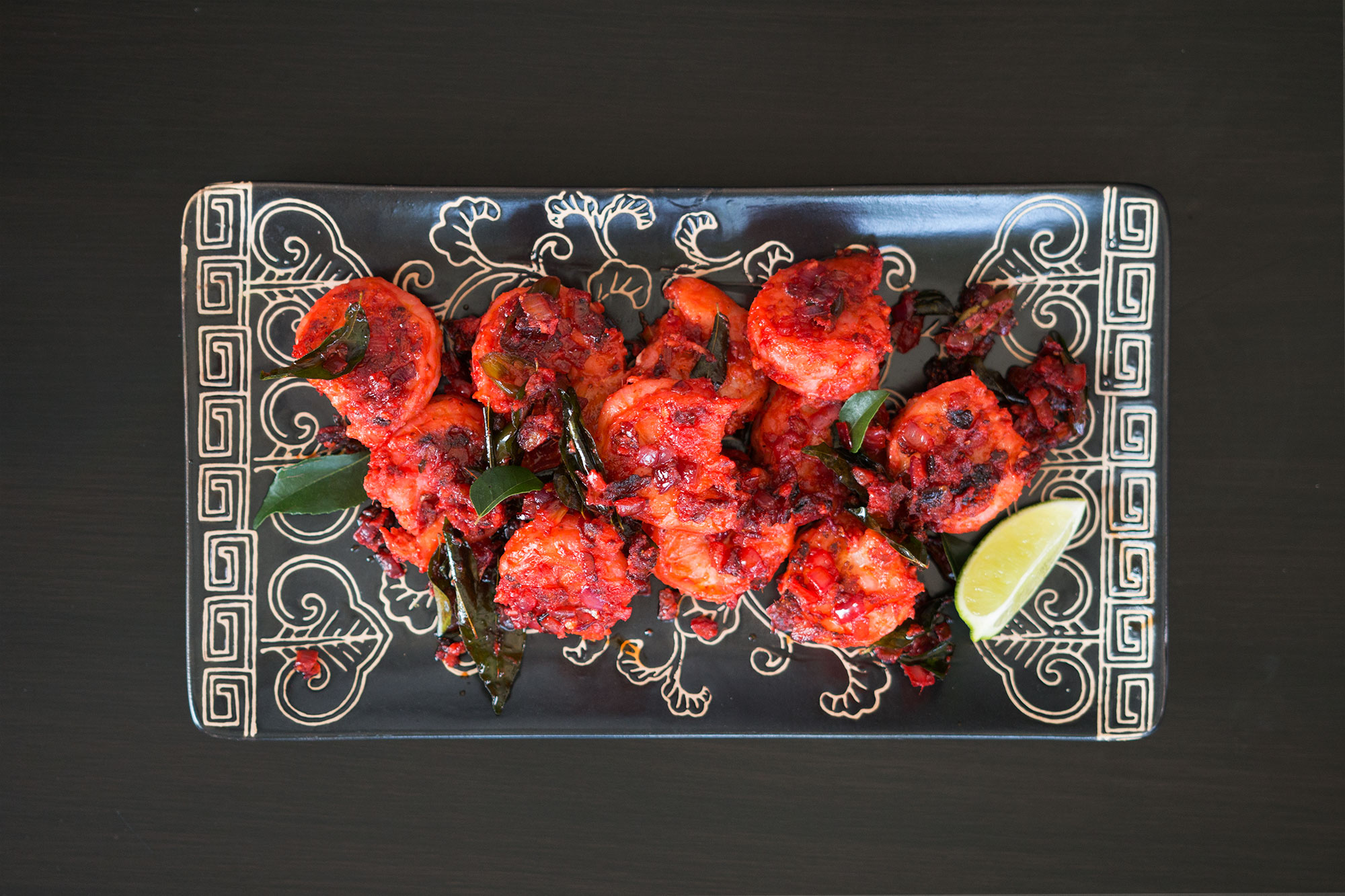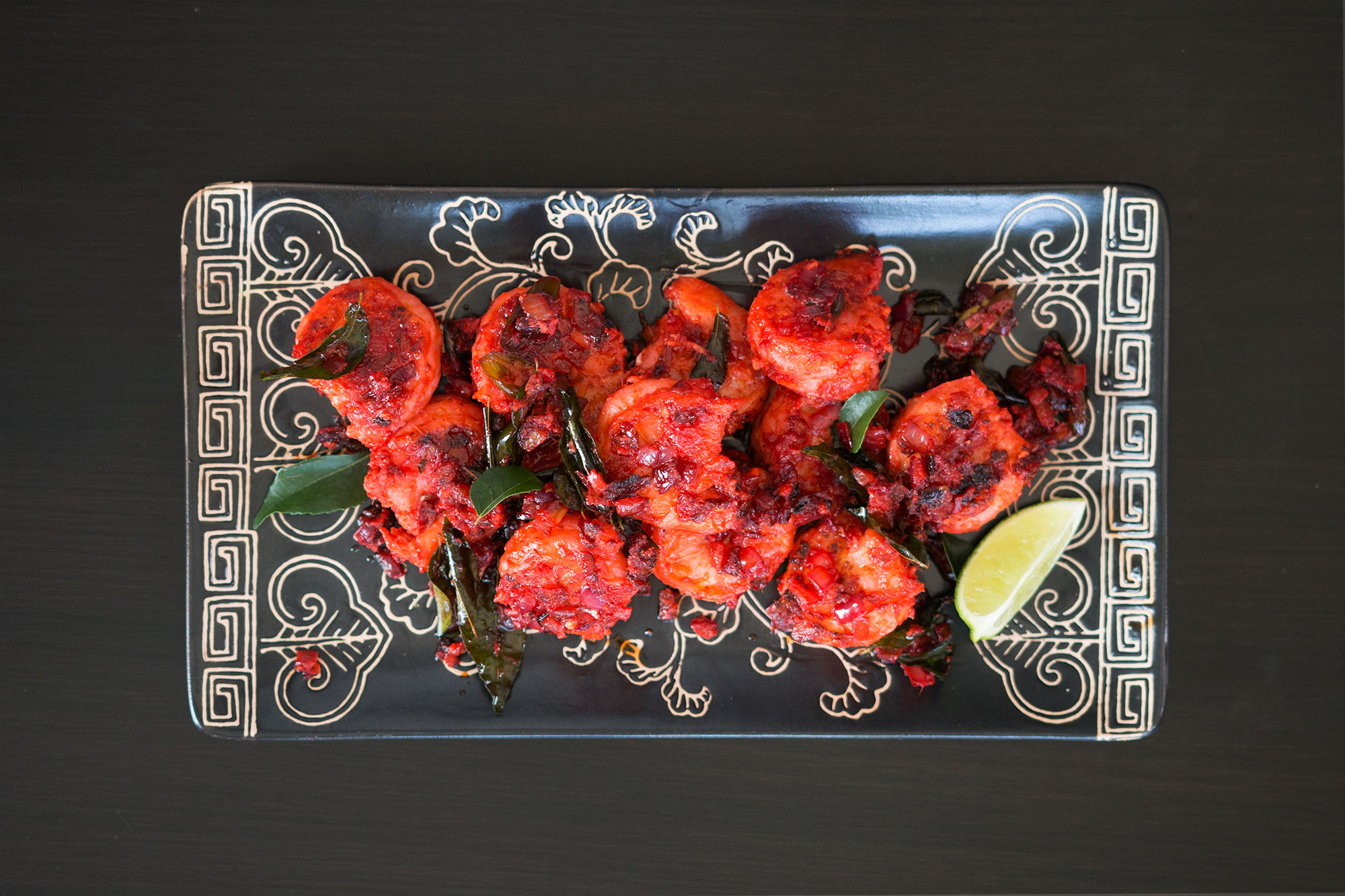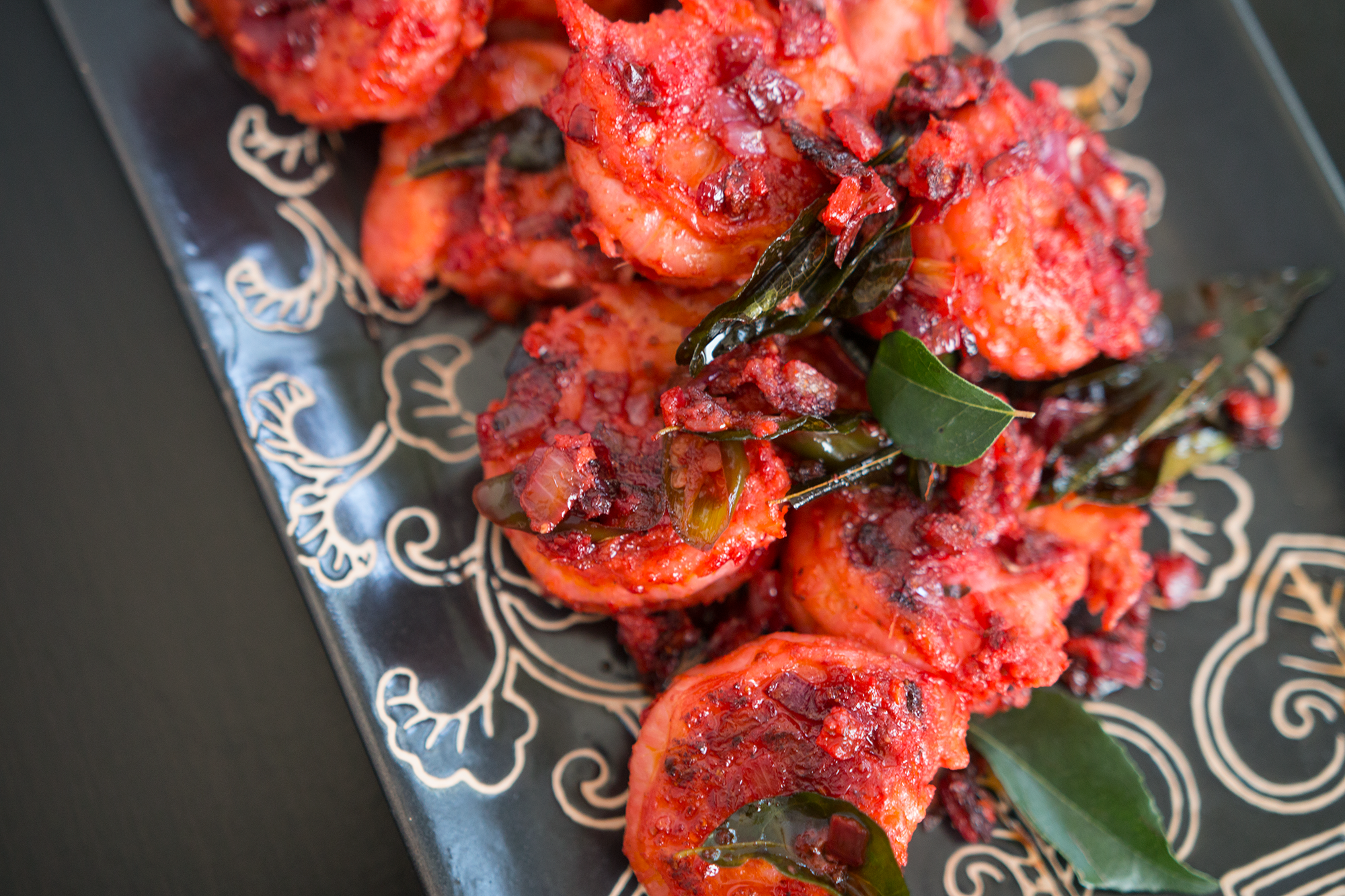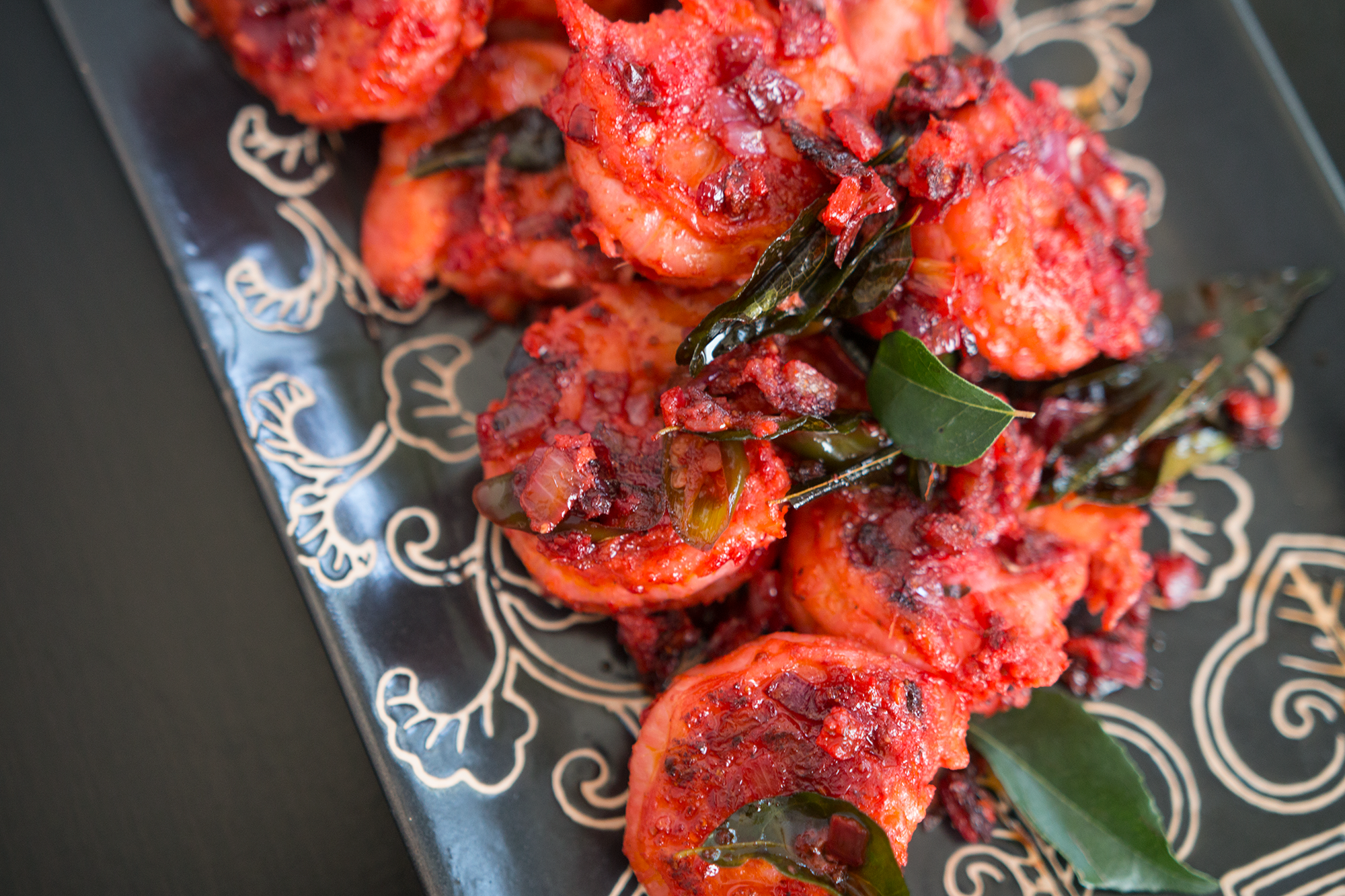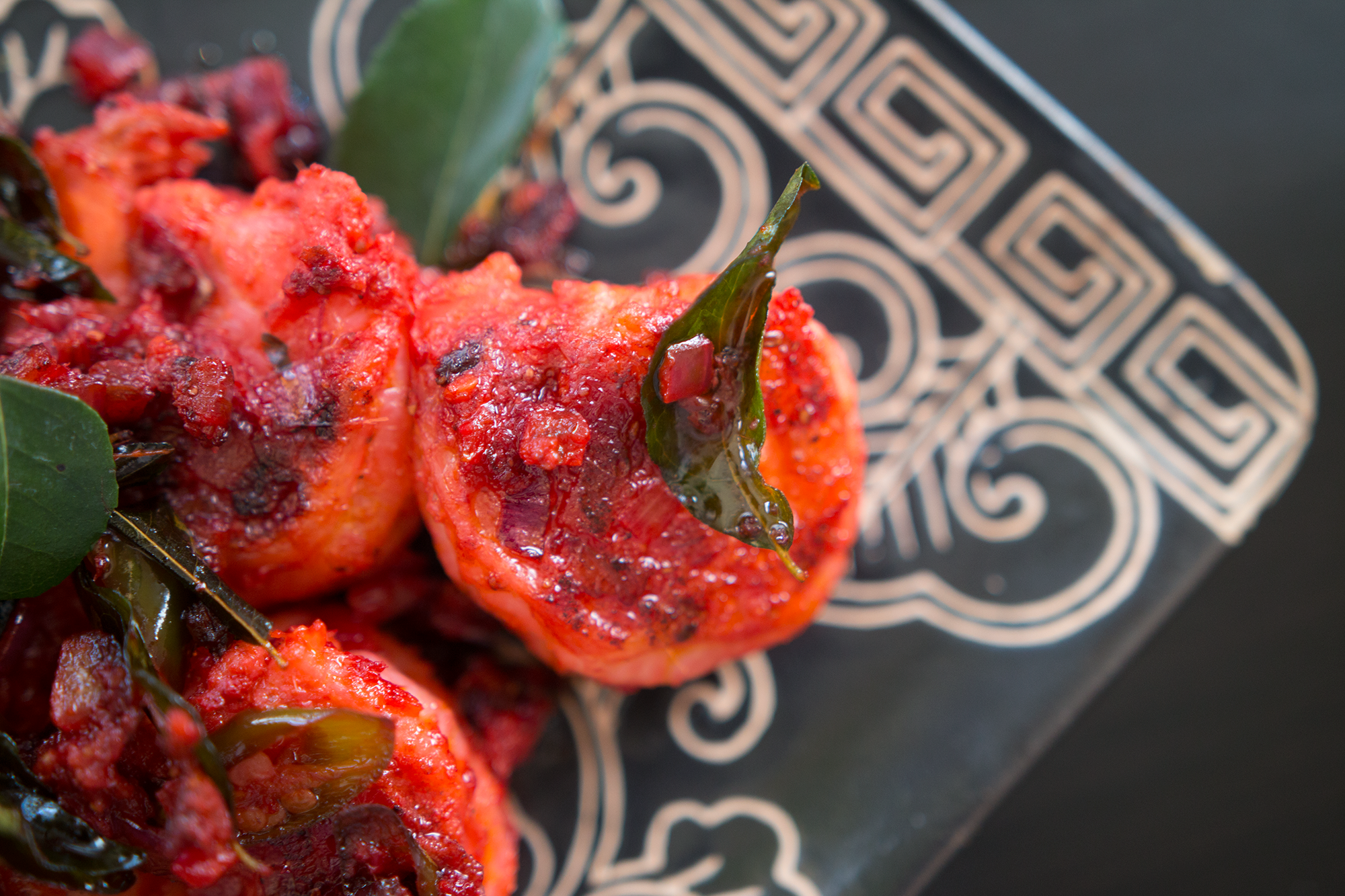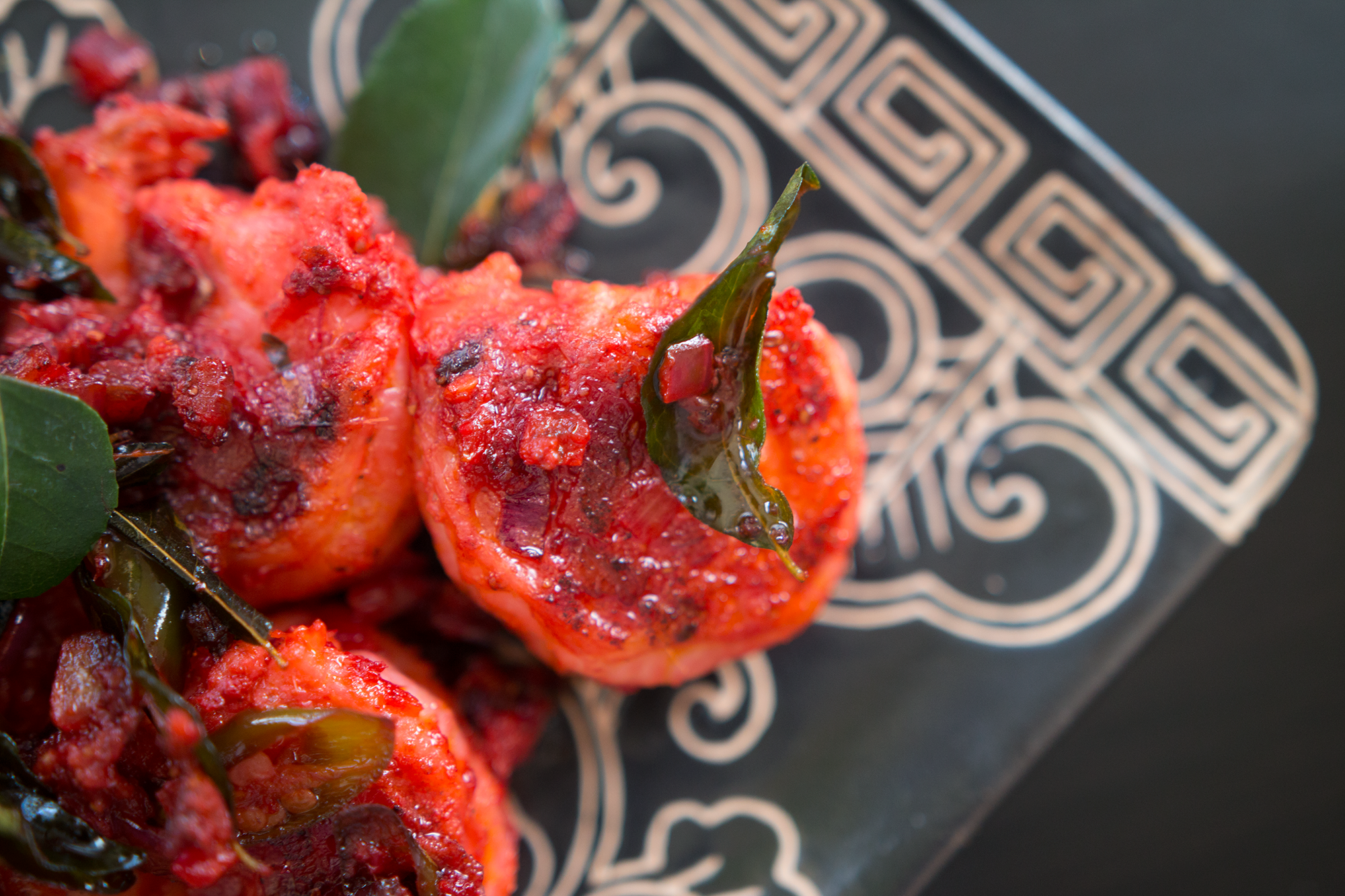 Chicken 65 is so insanely popular that I couldn't believe I haven't made it with Shrimp a protein that disappears very fast on my table. If you want the reasoning behind this bizarre name, click here to read this on the Chicken 65 post.
The hero in this dish after the Shrimp of course is the use of Curry leaves. These are fragrant edible leaves used in many typical South Indian preparations. In India you can literally buy a whole branch of them. When my aunt visits my cousins in Mumbai from Pune she usually comes armed with large branches of the fragrant leaves.
We're lucky to be able to find these in Toronto, I pick mine up at Sunny Foods in Markham. To keep the leaves fresh, I like to store some in a glass bottle where they keep for at least 2 weeks. Sometimes I fry the leaves in oil and once crisp I bottle them. I also like to leave them in a brown bag in the fridge for a few weeks and when they naturally dehydrate, I pick the leaves and bottle them. I do not let these go to waste!
I like to use a Chilli paste or Sambal Oelek in my blend, but you can also just soak and blend dried chilies and use that instead.
Ingredients
500 gms, 1 lb approx Cleaned & deveined Shrimp
1 tsp each Ginger & Garlic paste
1 tbsp Corn starch
½ beaten egg
½ cup finely diced Onion
1 tbsp sliced Chillies
½ cup Curry leaves
1 tsp each Ginger & Garlic paste
1 tbsp Chilli paste or Sambal Oelek
Salt
Red food coloring
Instructions
Marinate the Shrimp in the Ginger & Garlic paste, cornstarch & egg
Add Salt to taste
Deep fry
In a saute pan heat some oil and saute the Onions
Add the green Chillies
Add the Curry leaves
Add the Ginger & Garlic paste
Follow with the Chilli paste and red foo colouring
Add a bit more oil and saute the Shrimp
https://kravingsfoodadventures.com/shrimp-65/