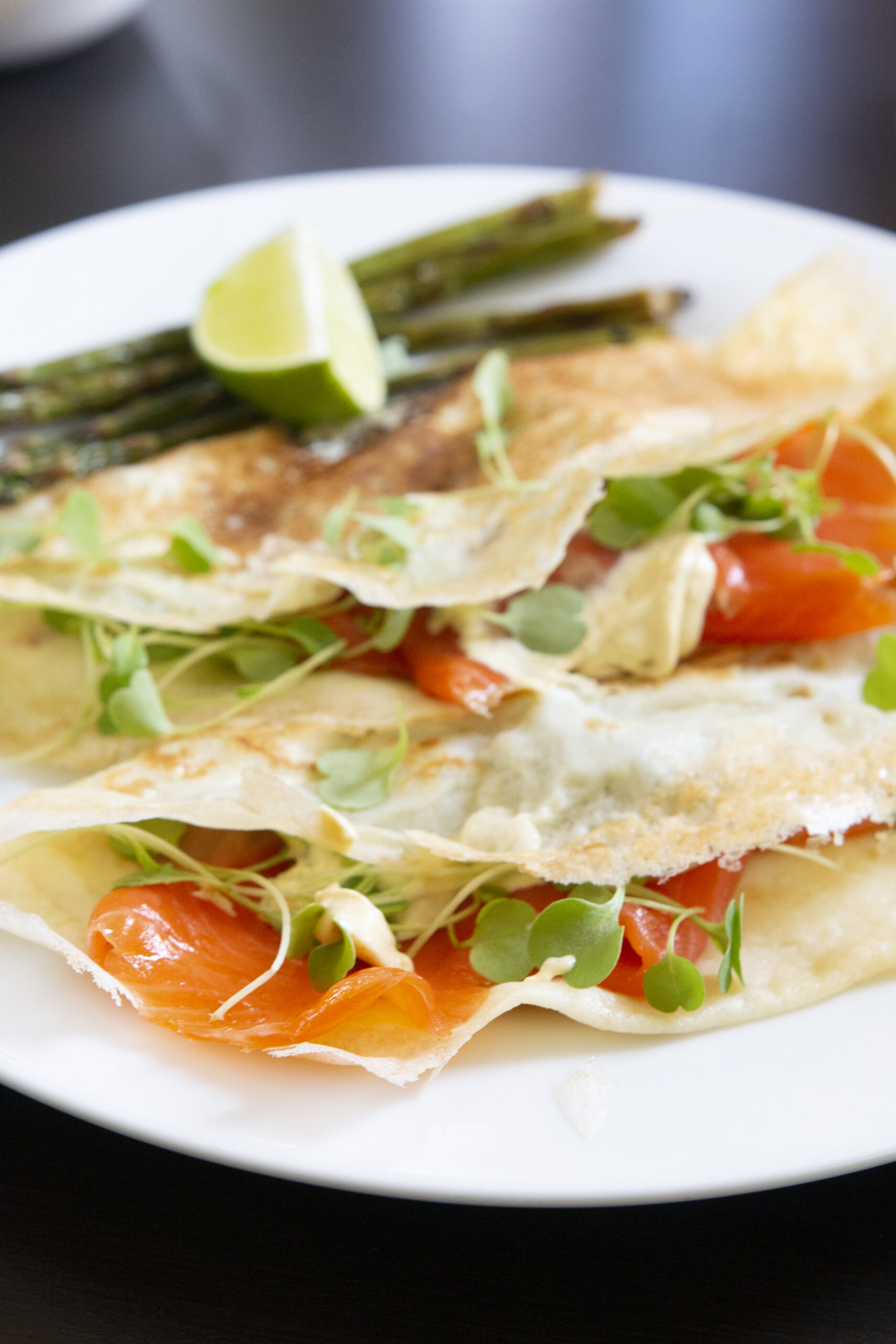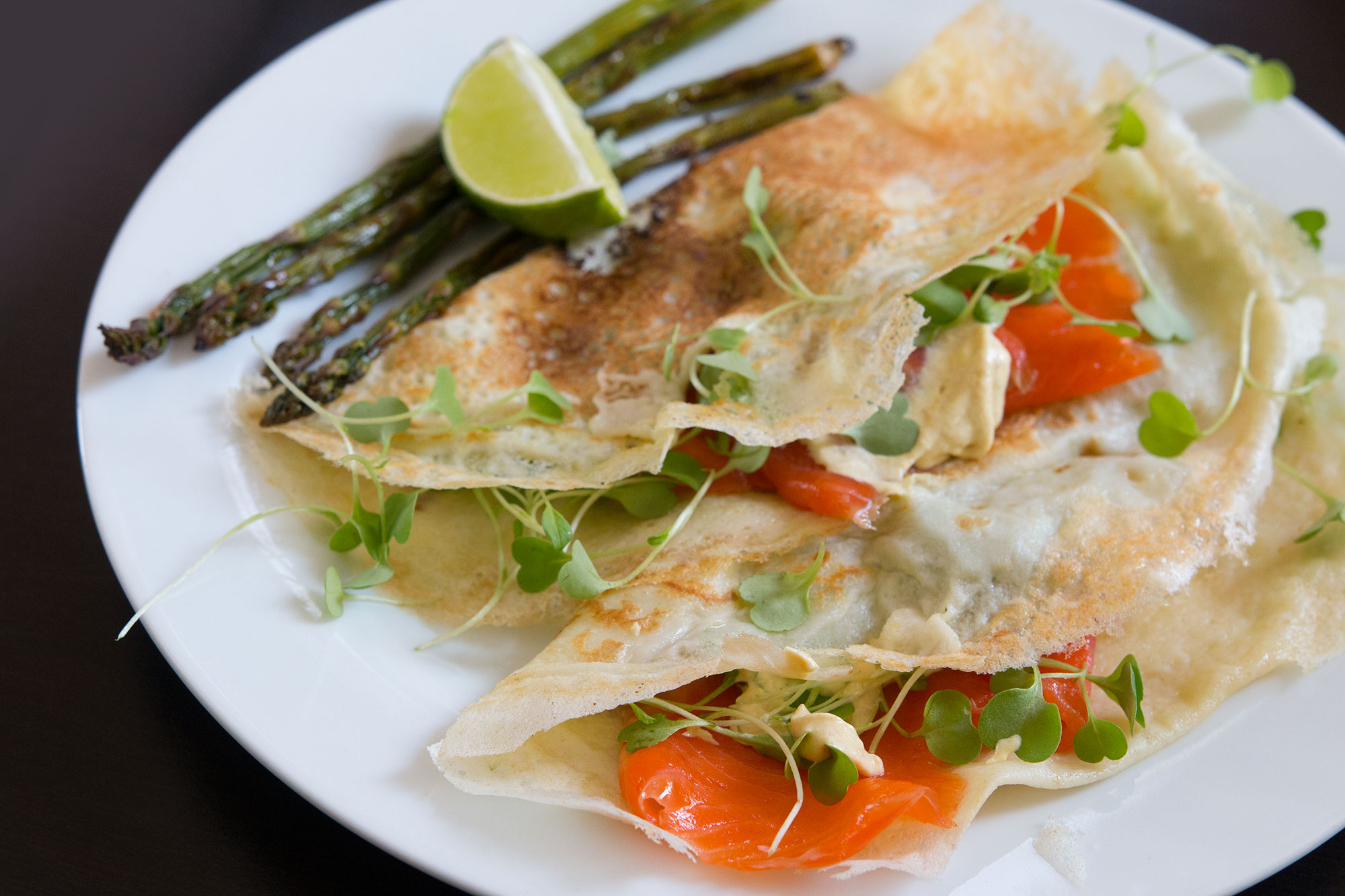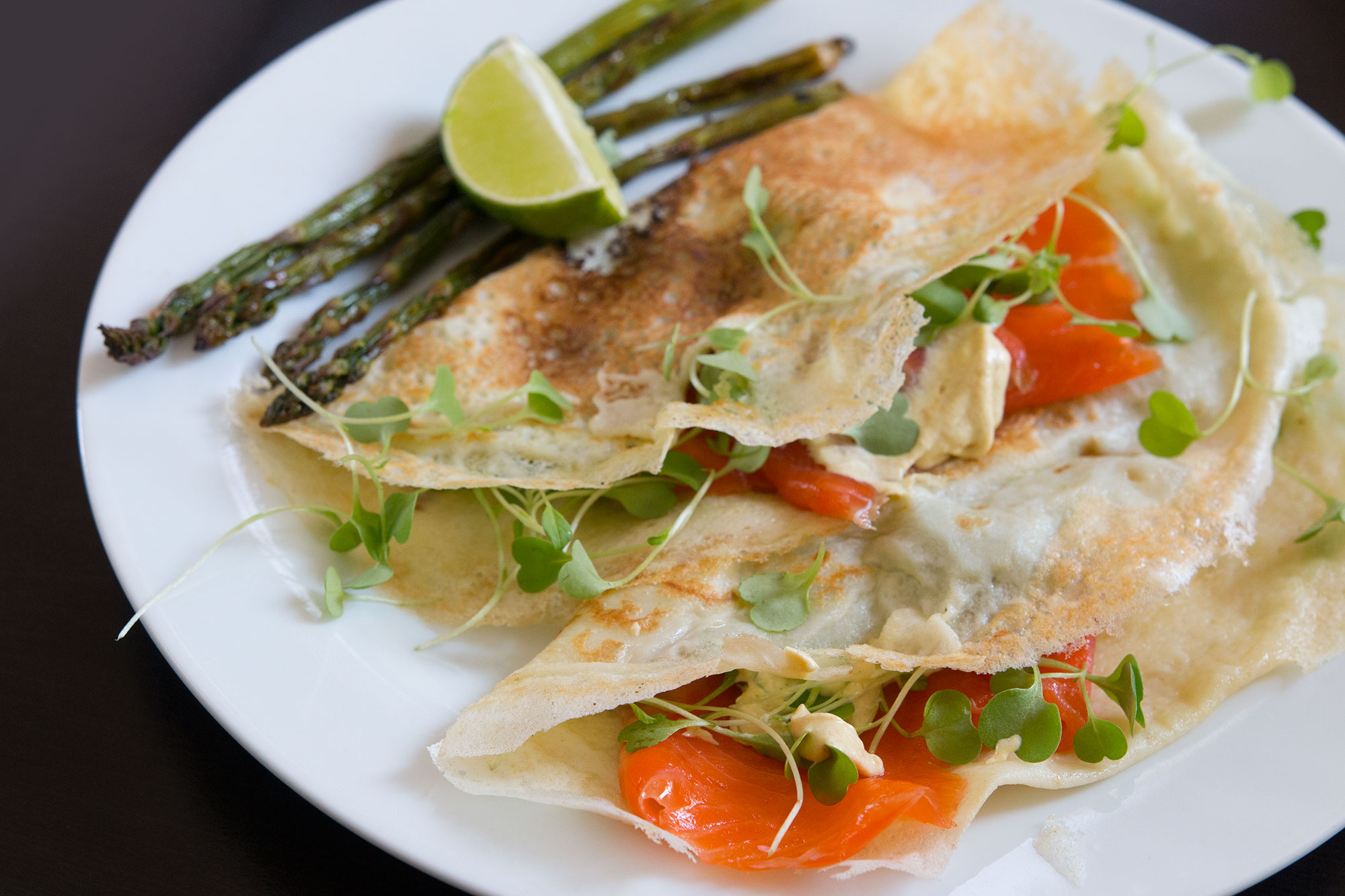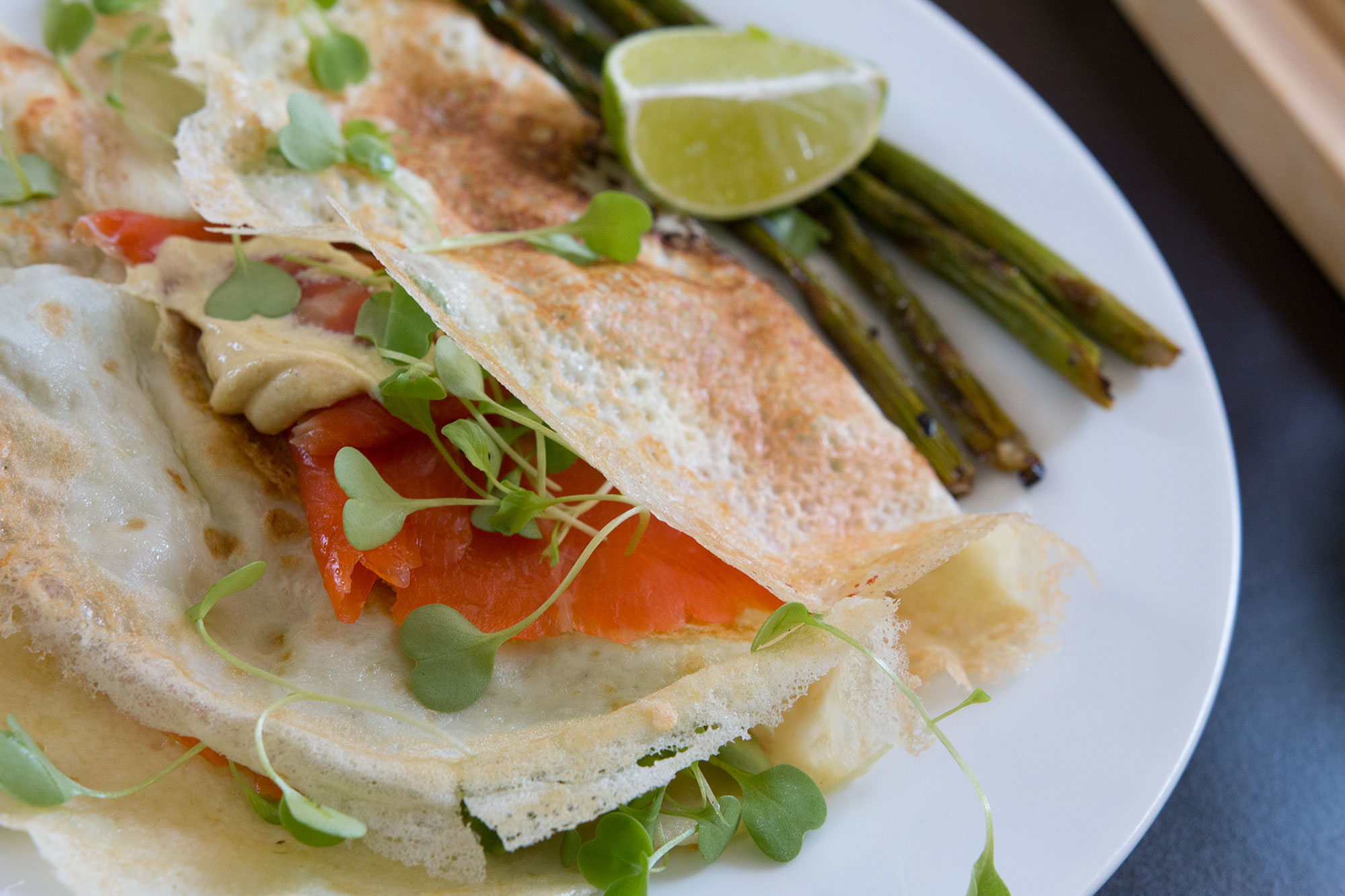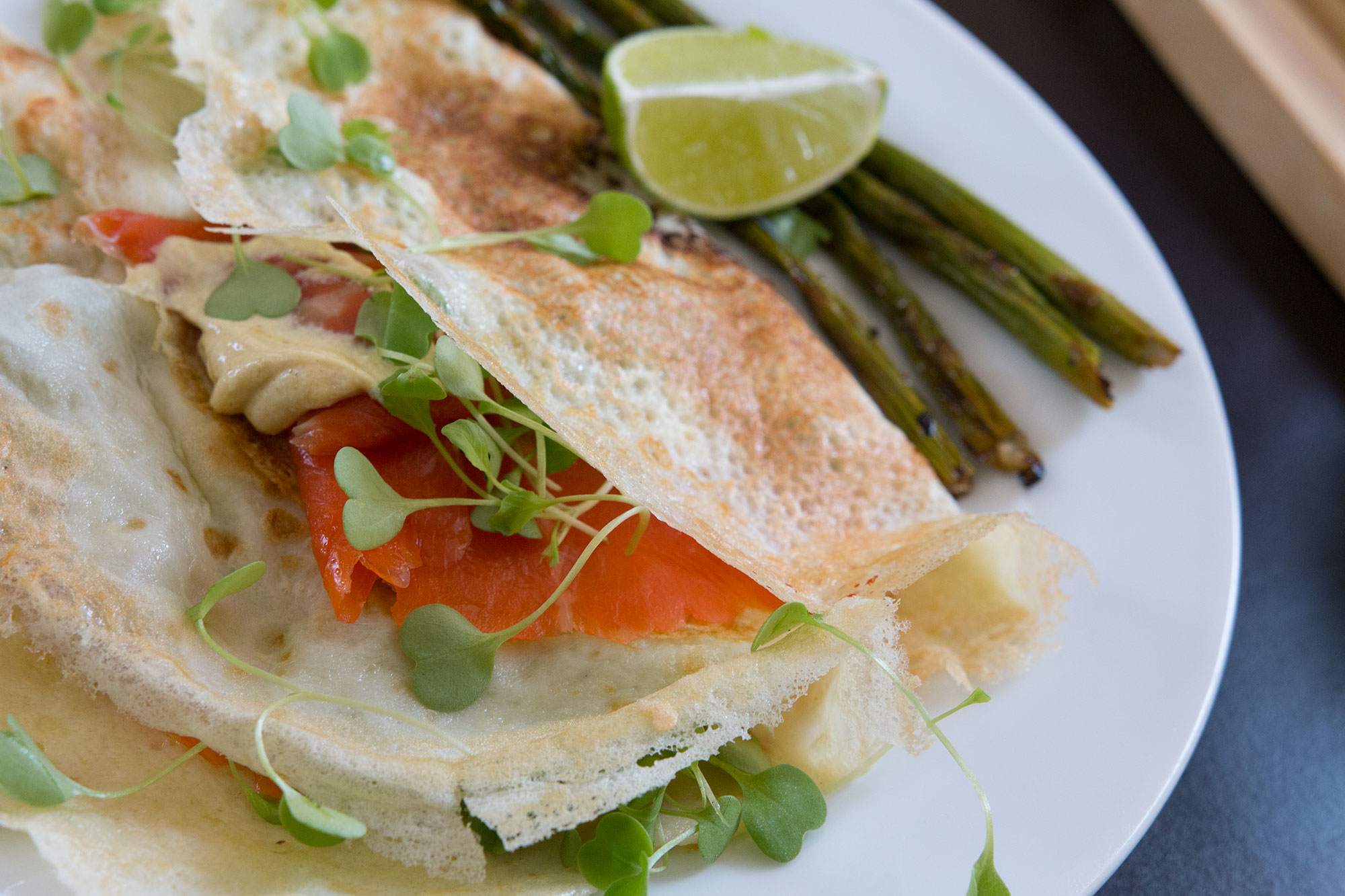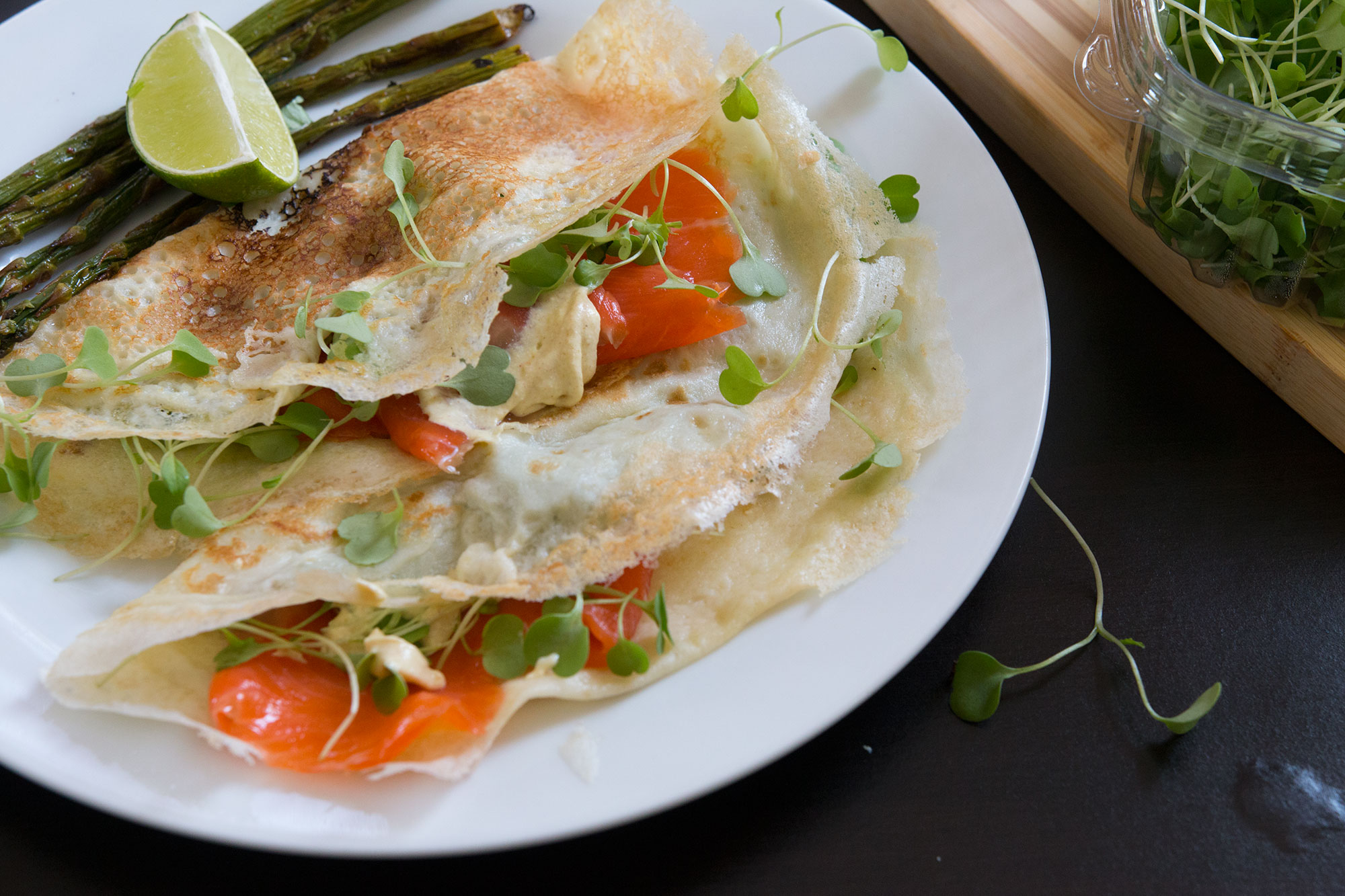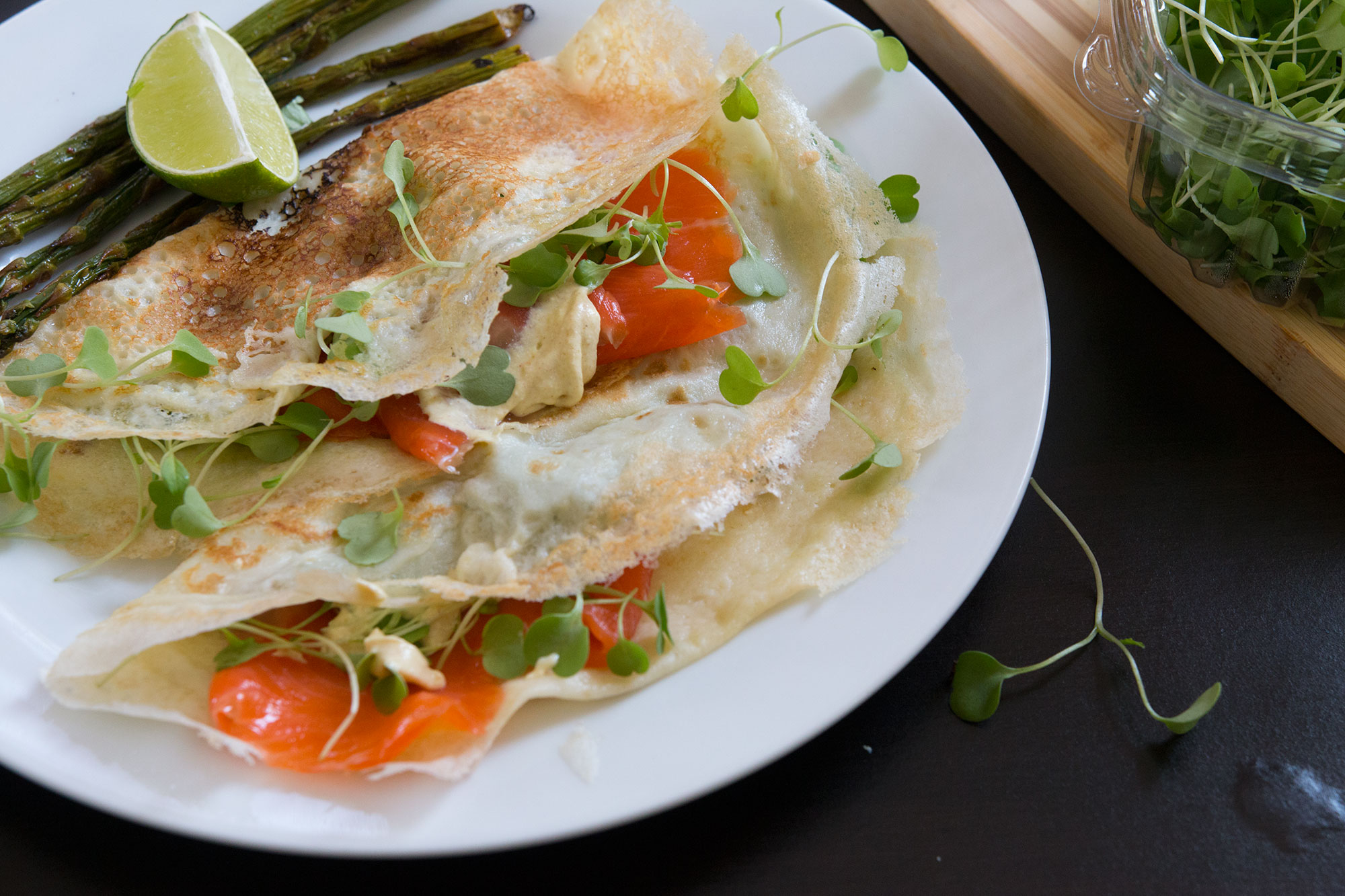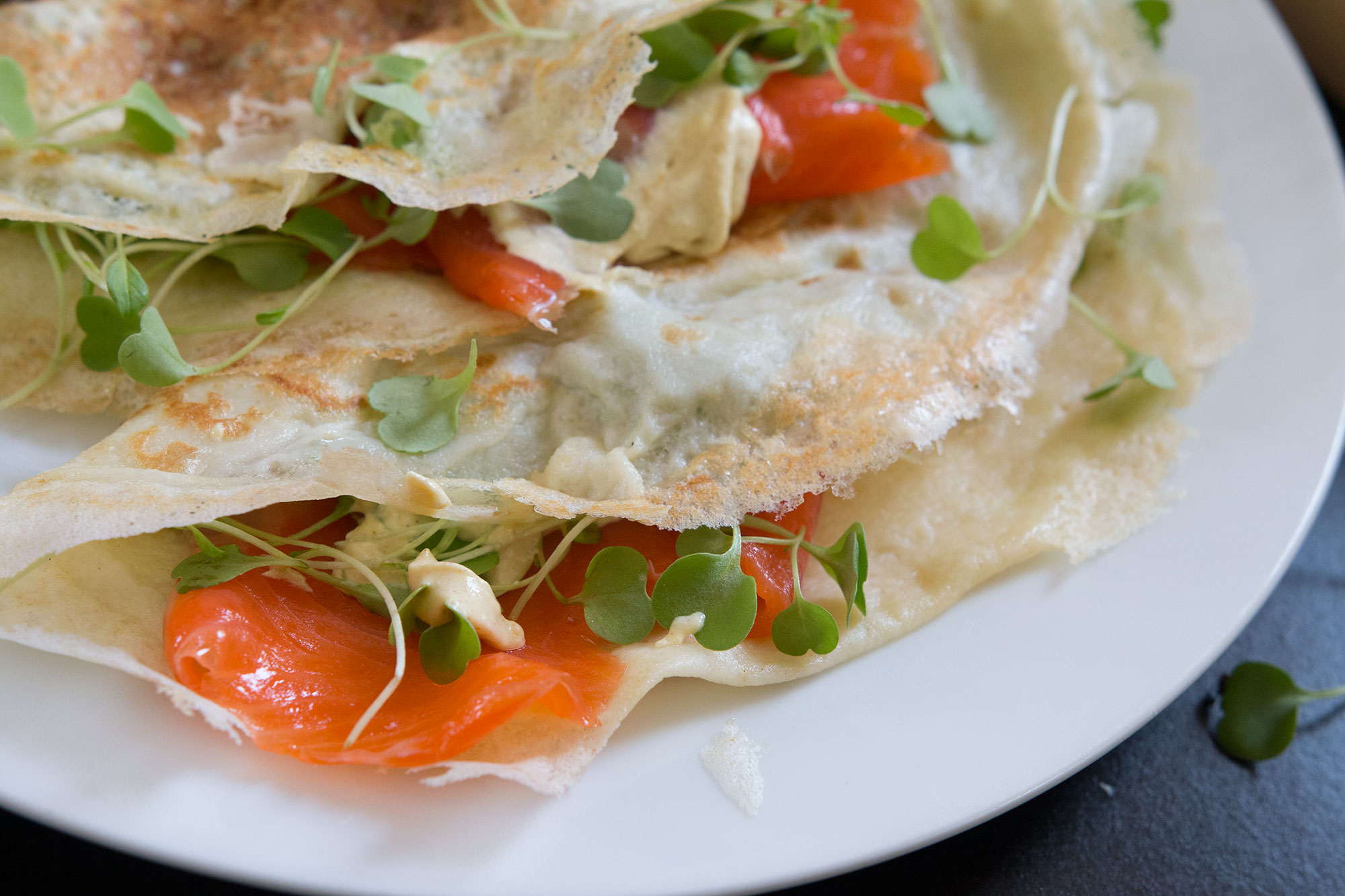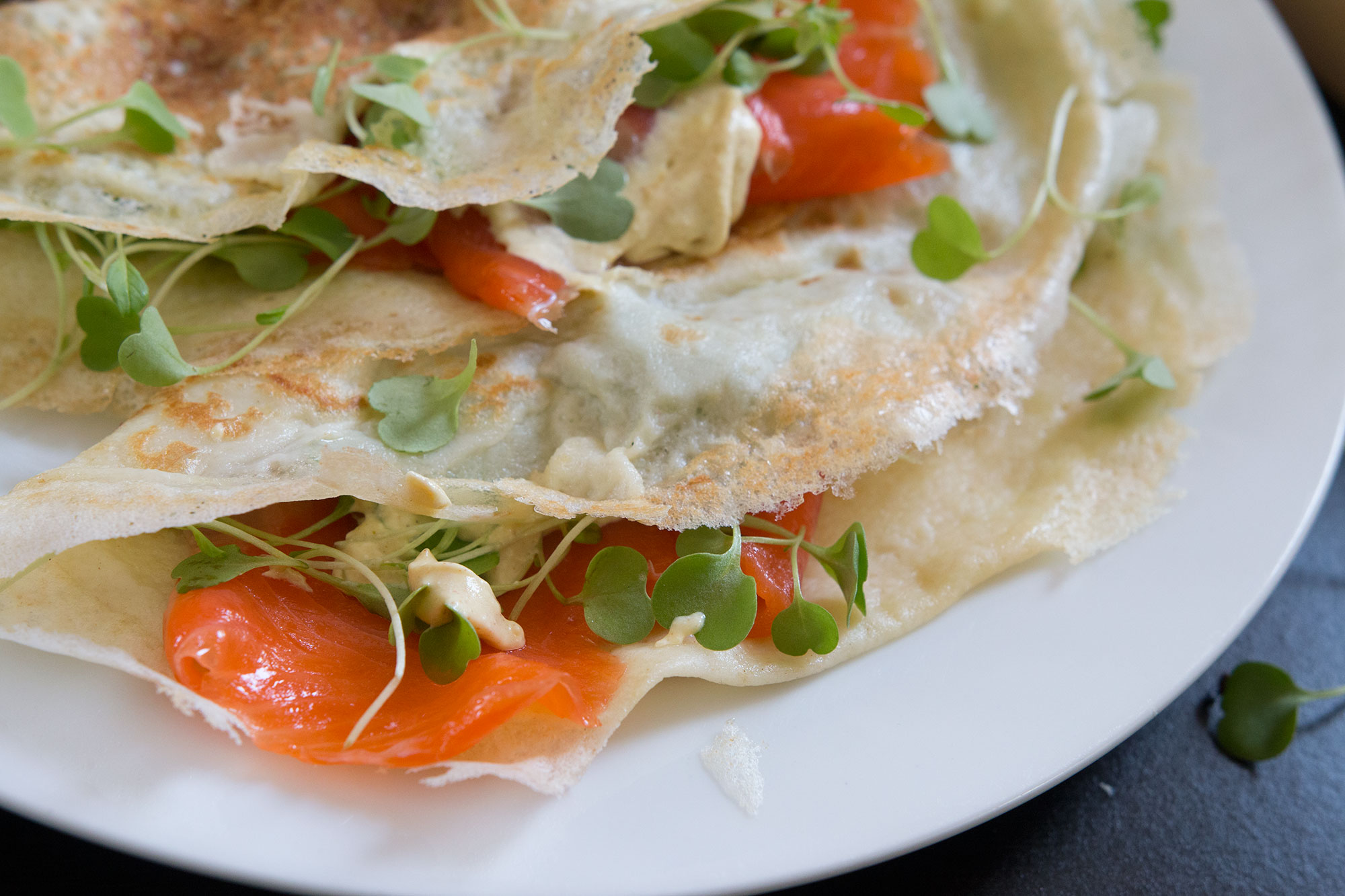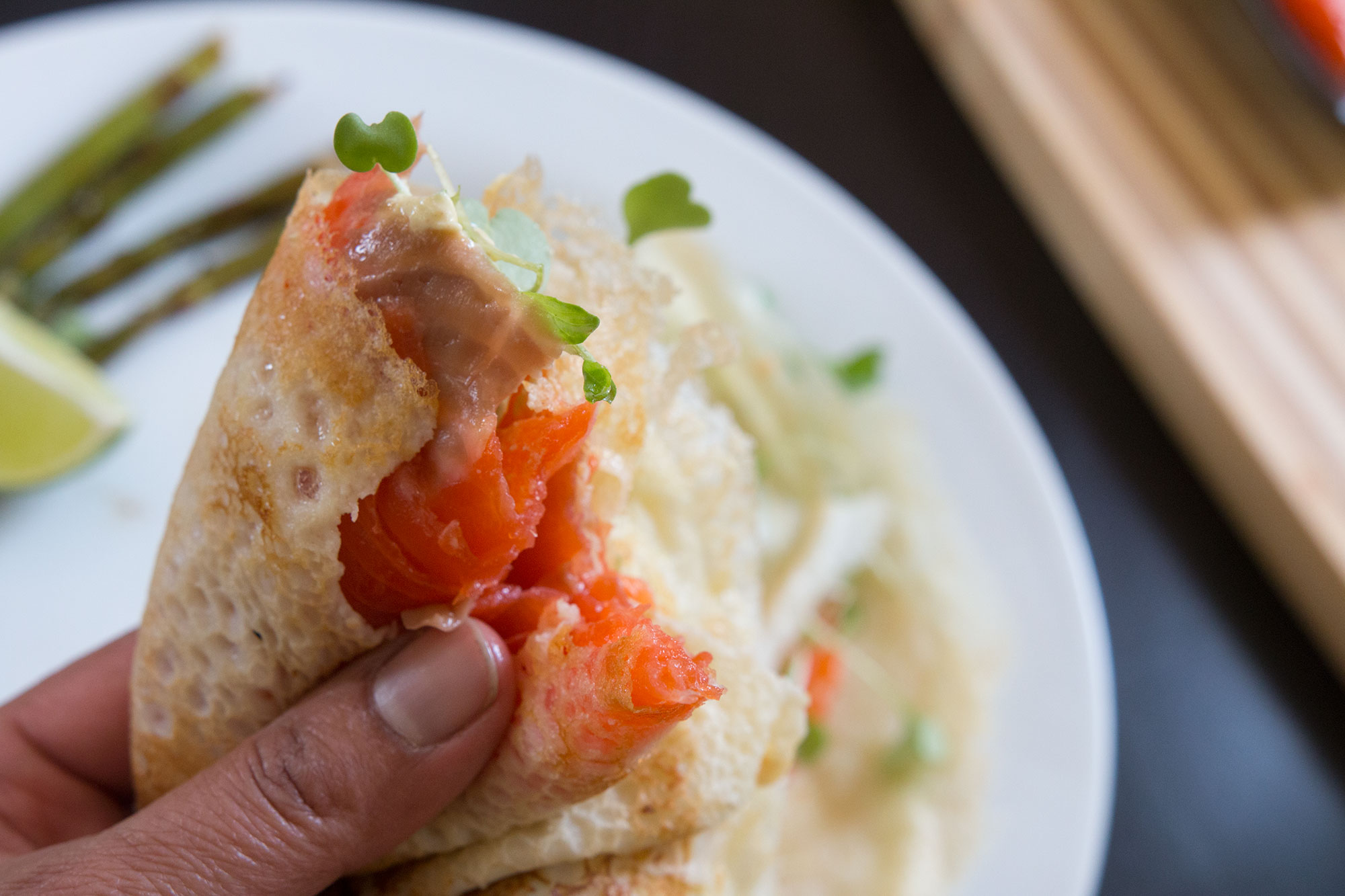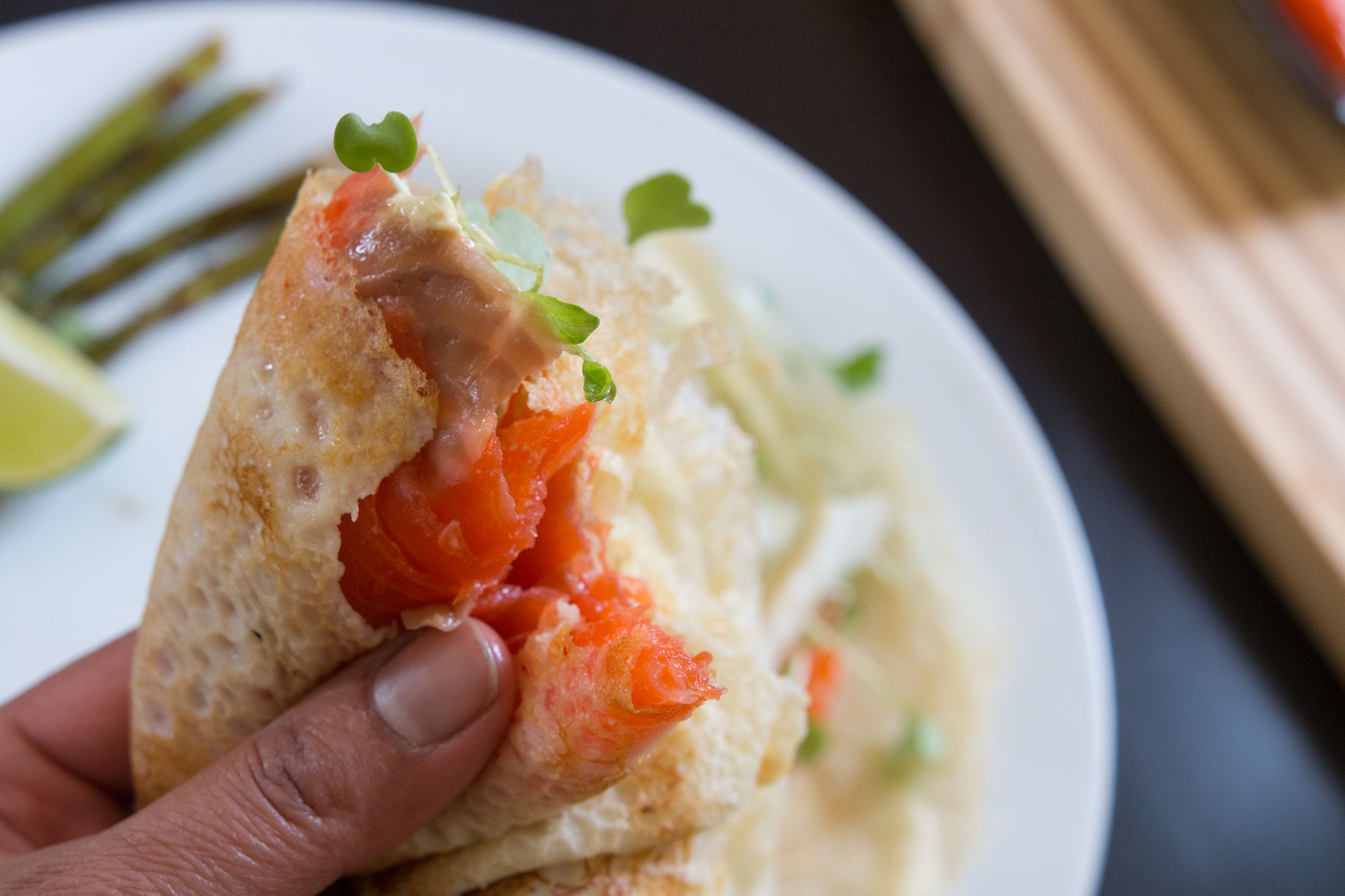 A few weeks ago, I organized a pot luck at work. As usual there were some incredible dishes from my coworkers that have roots from all over the world. Alix hails from France and recently moved to Toronto to work with us. She brought a stack of delicious crepes that she served with Nutella and Jam. I was instantly inspired to take this and turn it into a savory Easy Week Night Meal and it turned out to be pure magic with Smoked Salmon and a creamy Mustard sauce.
Crepes aren't difficult to make at all. You need a good non stick crepe pan or regular frying pan, oil, batter and patience! We make a similar batter without the milk called Pan Rolls when filled with spicy ground meat or shrimp, and Alle Belle or Pancakes when filled with a sweet coconut and jaggery mixture.
Follow the video link to watch the process.
[youtube-subscriber nickname=kravingsblog]
Smoked Salmon Crepes with Creamy Mustard Sauce
Ingredients
2 whole Eggs
250 ml Milk
250 ml + extra Water
250 gms sifted all purpose Flour
Pinch of Salt
Instructions
Beat the eggs and add the Milk and Water
Add the Flour a little at a time till fully incorporated with no lumps
Add Salt
Transfer to a smaller jug to make it easy to pour
Heat some oil in a pan, pour some batter and swirl
Flip over and cook the other side
Makes about 14- 15 crepes
https://kravingsfoodadventures.com/smoked-salmon-crepes-creamy-mustard-sauce/