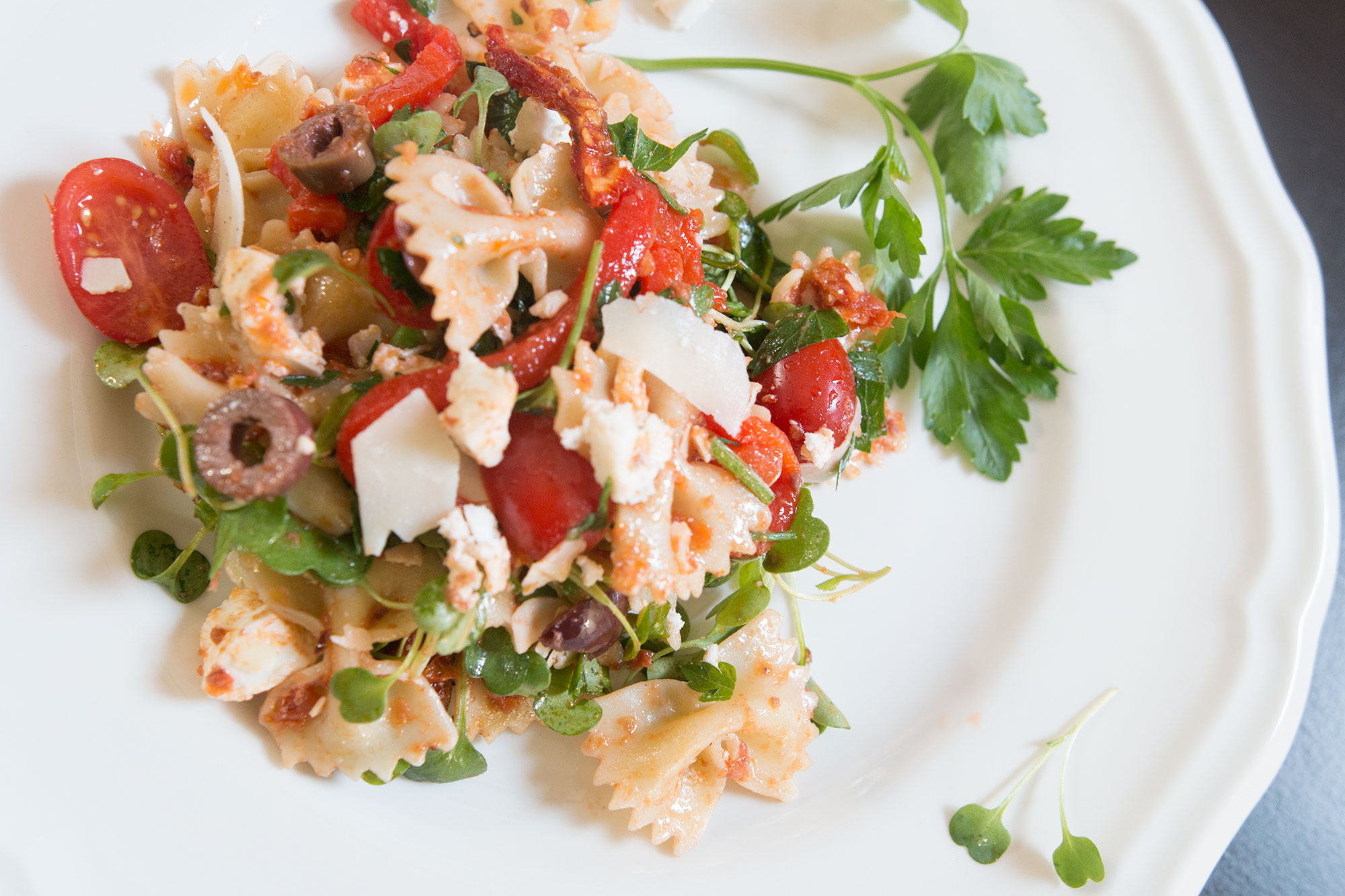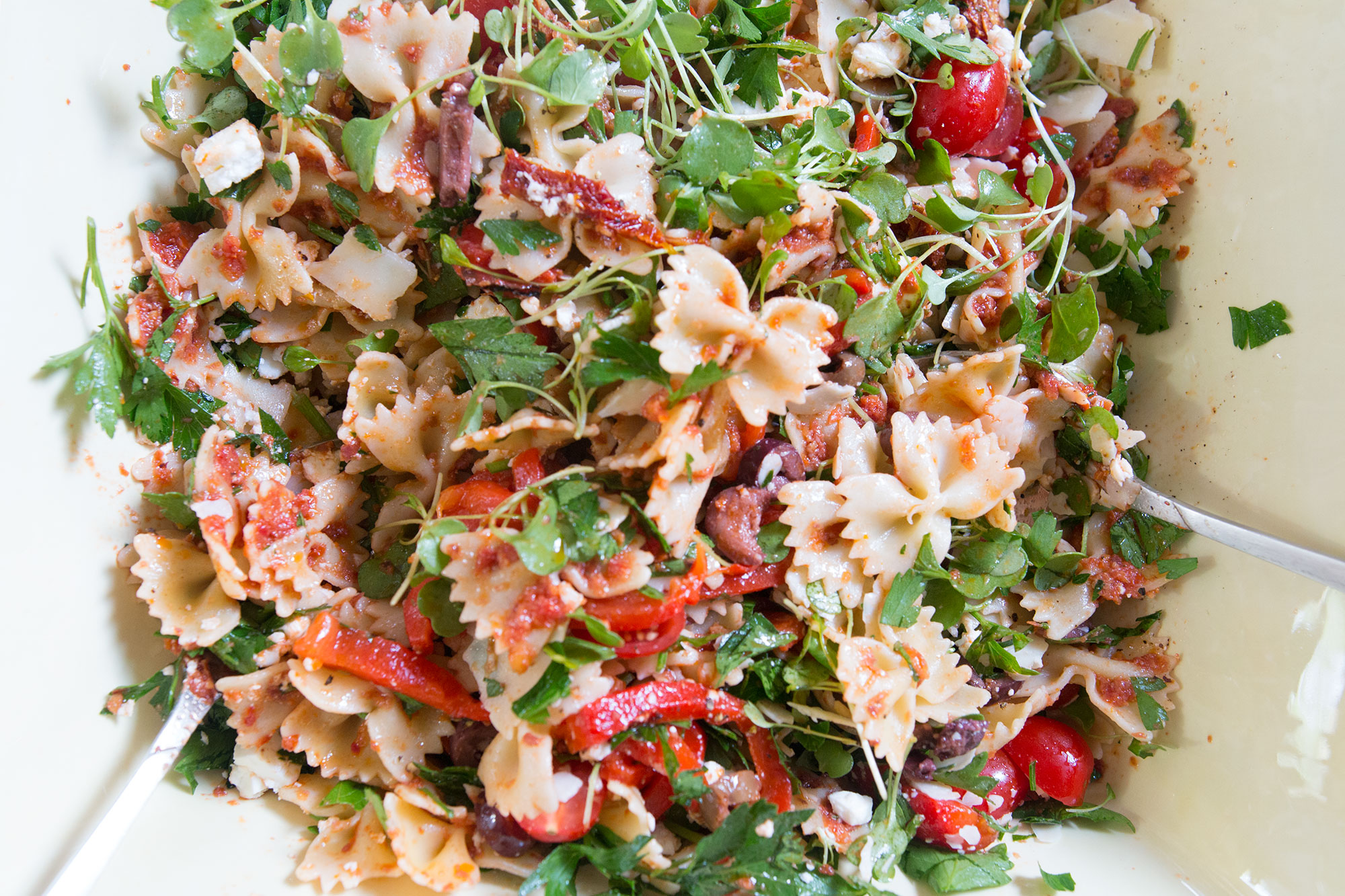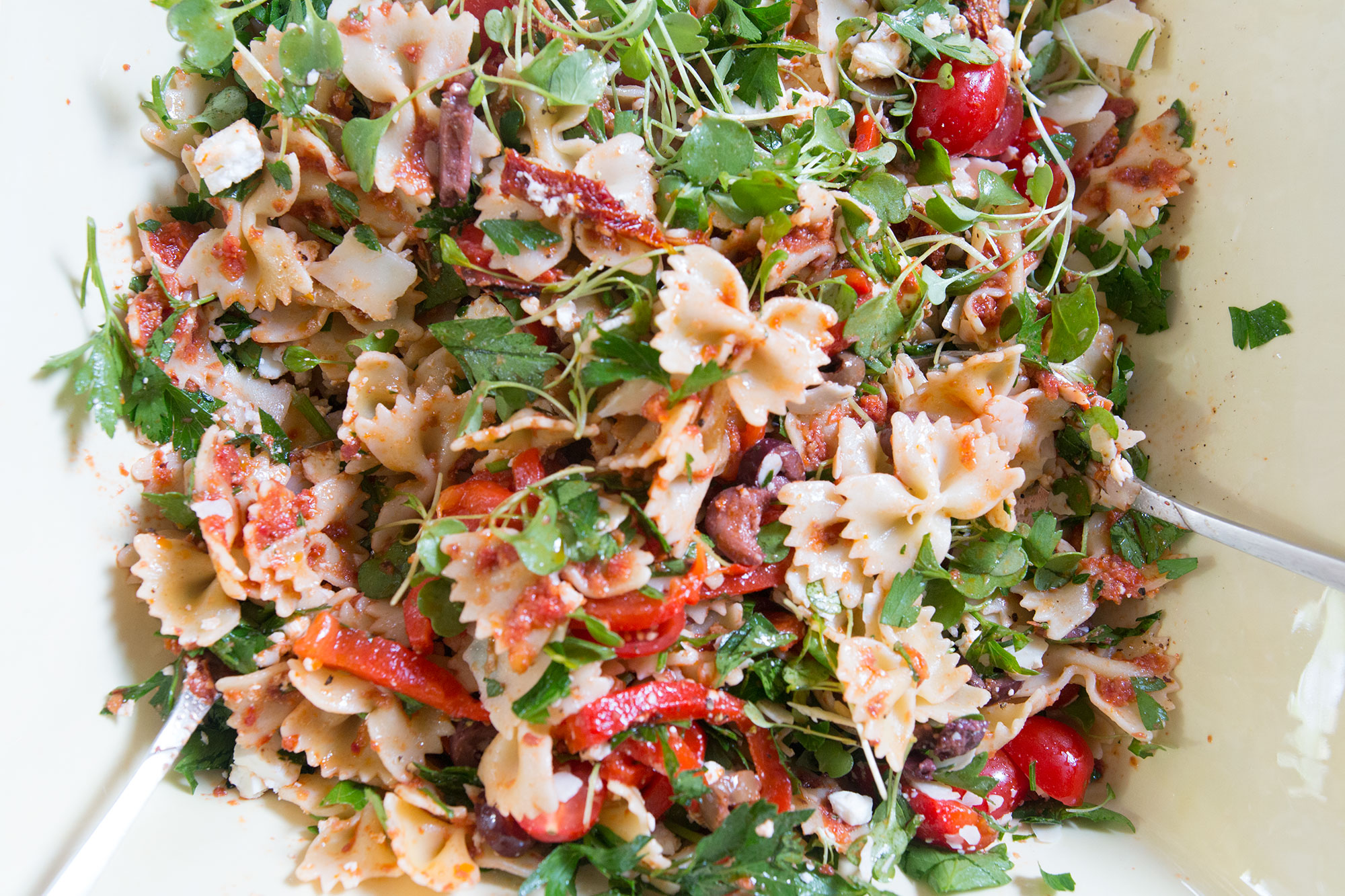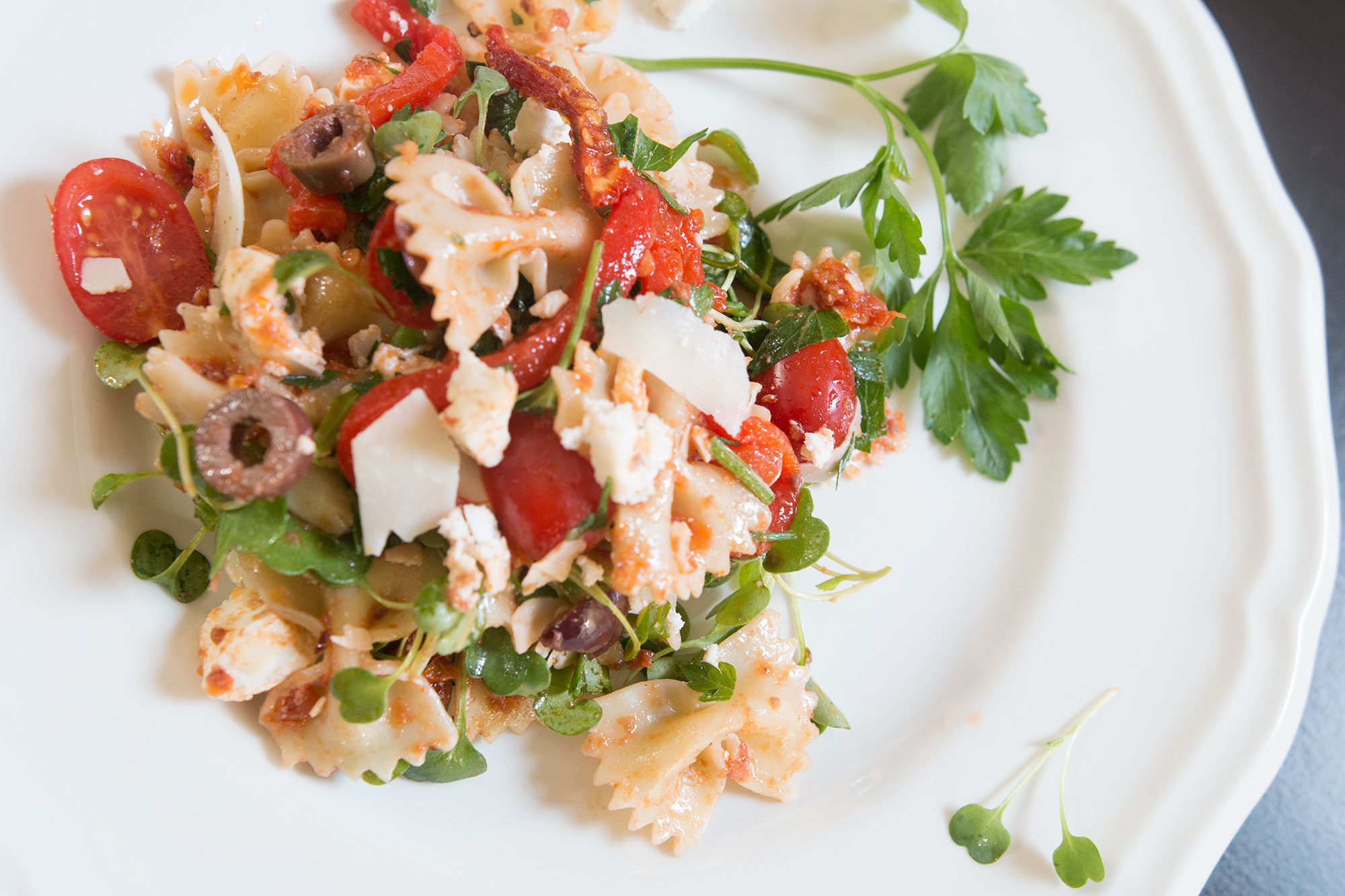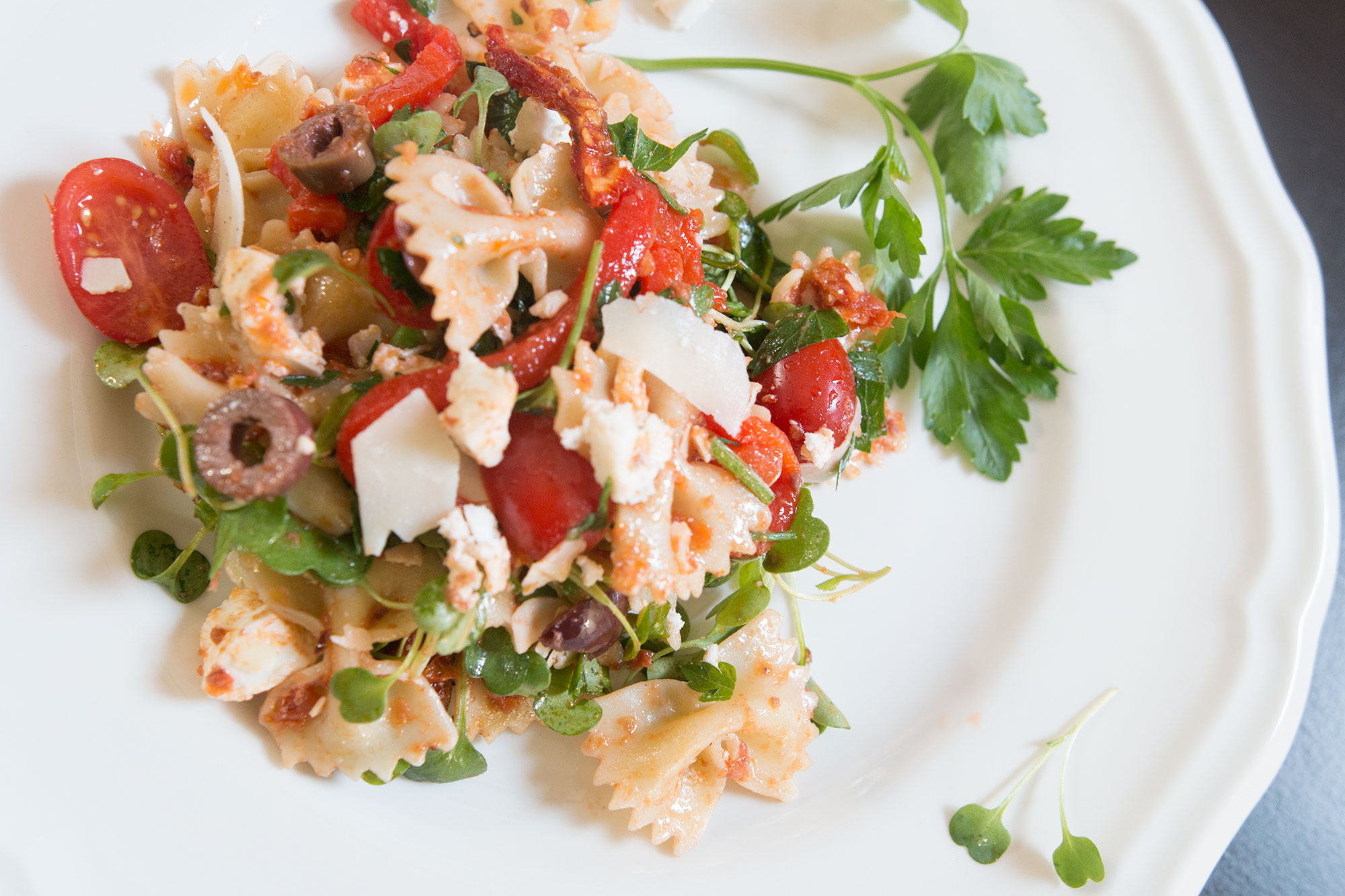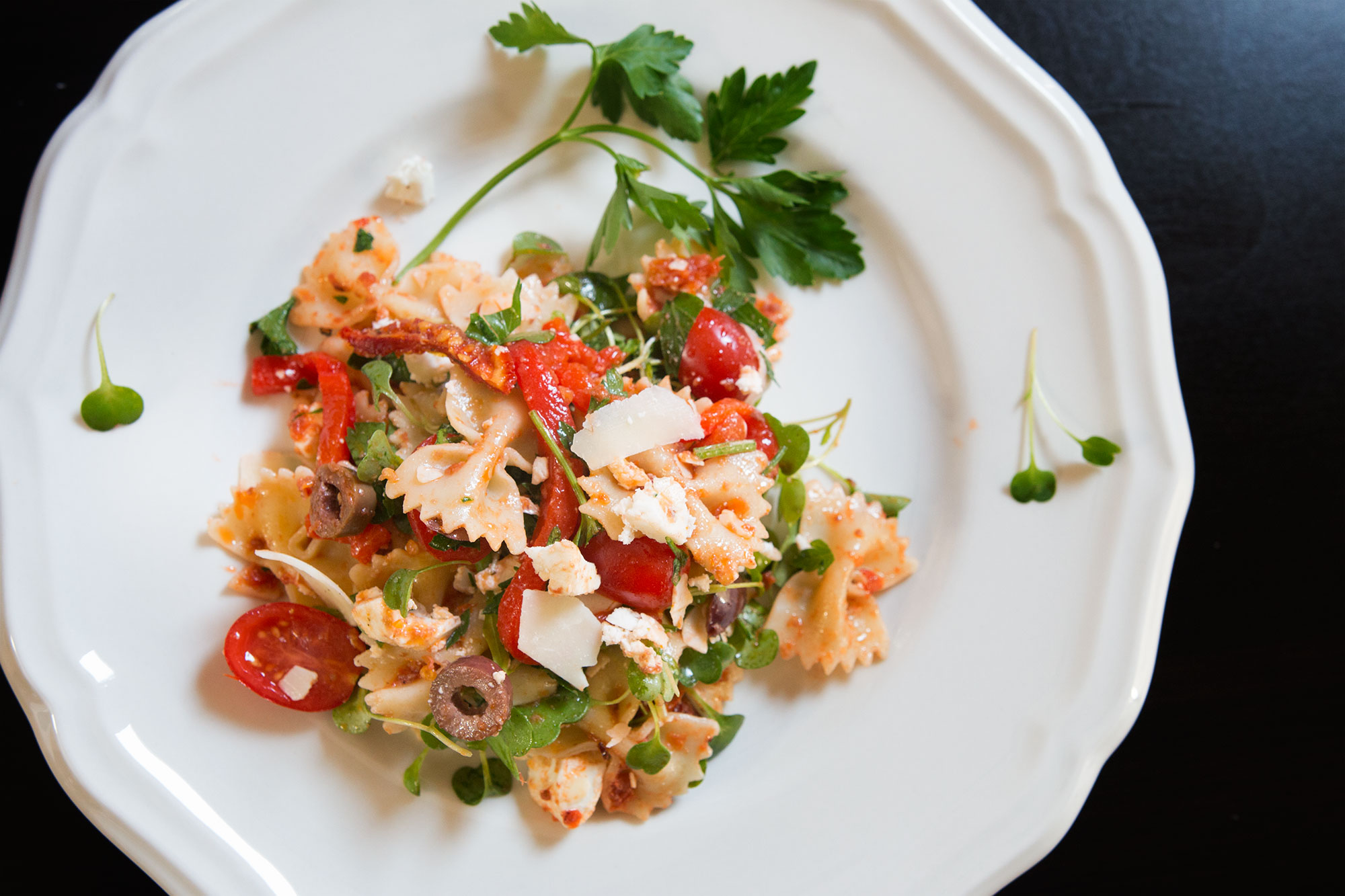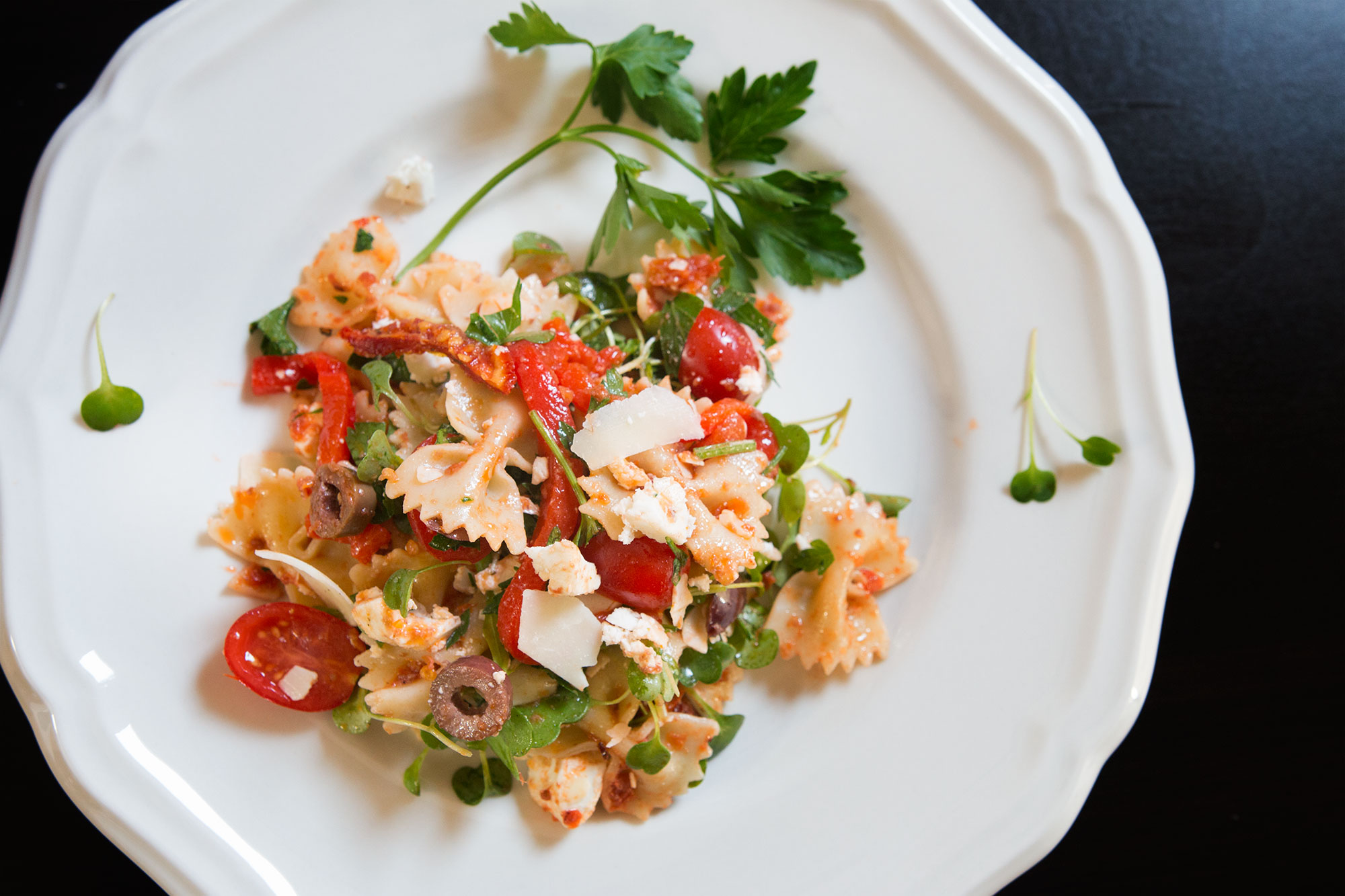 Who doesn't love an easy cold pasta on a hot summer's day? This Summer Bowtie Pasta Salad is bursting with ingredients – of course this looks like a LOT of ingredients and it is but this is really the difference between a pasta salad and a good pasta salad. You know when you see a boring pasta salad at a buffet or a potluck where there is a pasta salad that nobody wants to touch? That would never happen to you!
This is a great vegetarian salad and can also be made vegan by just substituting the cheese or by leaving it out. You can also add Chicken or Shrimp in it if you like or serve the protein on the side. The sauce recipe is a great make ahead as well and would also make a great Pizza sauce substitute.
You can switch up the ingredients and pasta anyway you like. Personally I think Bowtie pasta is as fun to look at as it is to eat. If preparing this salad in advance or taking it to a potluck, add the Arugula microgreens at the last minute as it will turn limp with the sauce over time.
[youtube-subscriber nickname=kravingsblog]
Summer Bowtie Pasta Salad
Ingredients
375 gms BowTie Pasta
Salt
Sauce
1/4 cup Red Wine Vinegar
1/4 cup sliced Sundried Tomatoes
1/4 cup Sundried Tomato Oil or Olive Oil
1/4 cup sliced black Olives
1/4 tsp Salt
2 - 3 tsps extra Oil
1/2 cup halved Cherry or Grape Tomatoes
1/2 cup sliced in strips bottled Red Peppers
1/4 cup sliced Sundried Tomatoes
1/4 cup Sliced Black Olives
1 cup each Arugula microgreens & Parsley
1/2 cup each crumbled Feta & shaved Parmesan or petals
Pepper
Instructions
Heat some water, add some salt and cook the pasta
Allow it to drain and cool
Prepare the sauce by processing the sauce ingredients
Toss the sauce into the cooled pasta and mix well
Add all the other ingredients and serve
https://kravingsfoodadventures.com/summer-bowtie-pasta-salad/