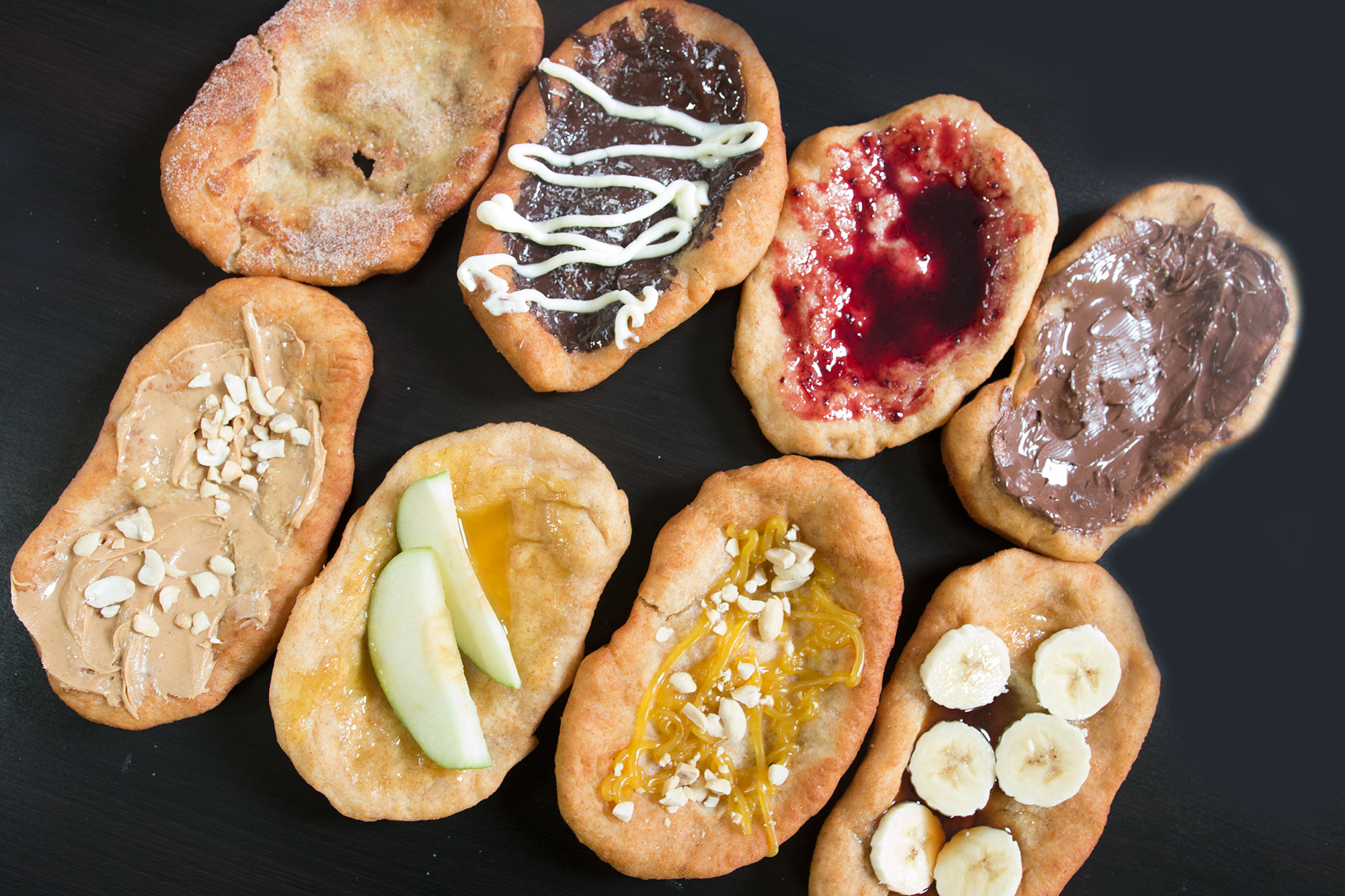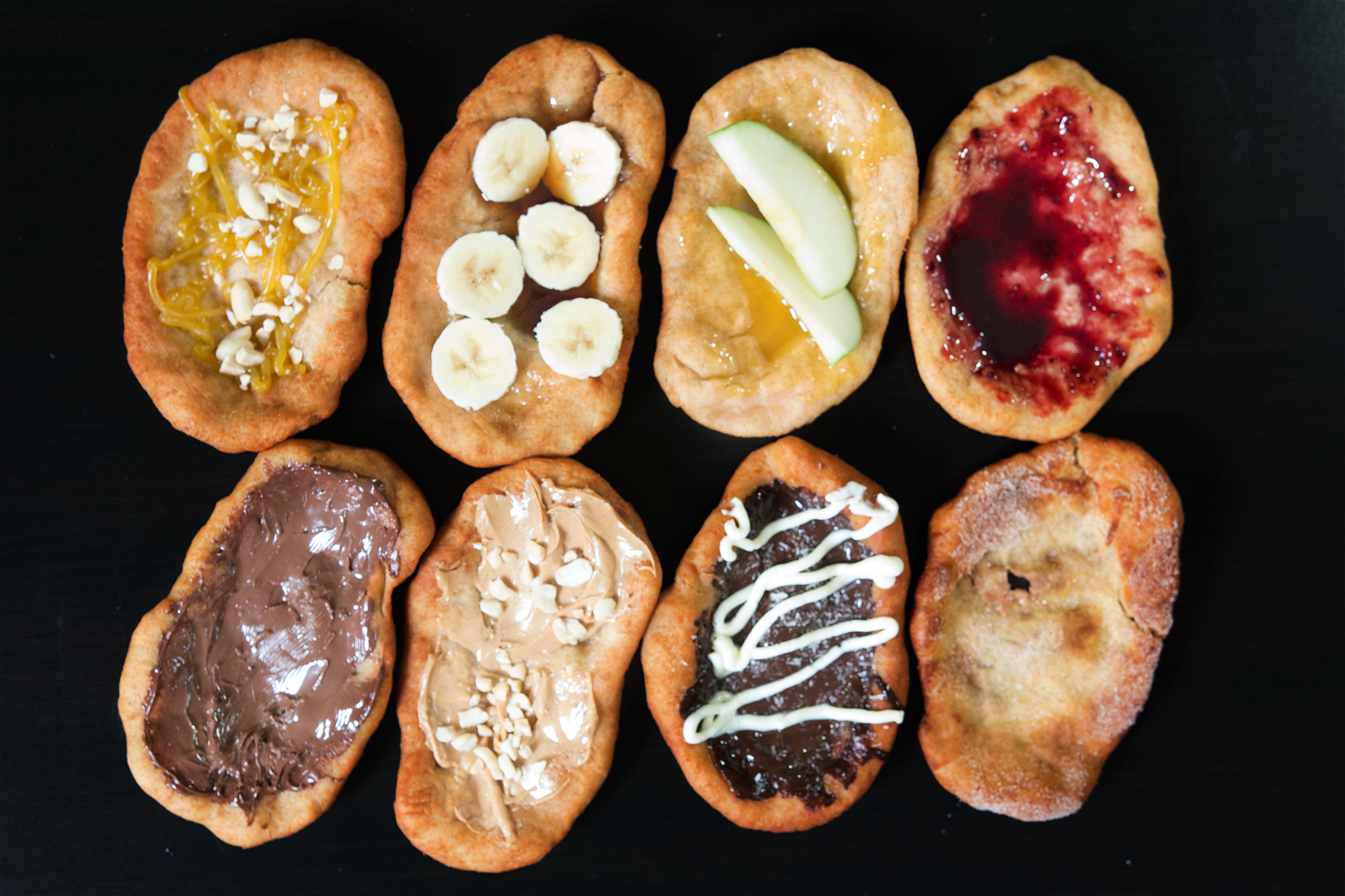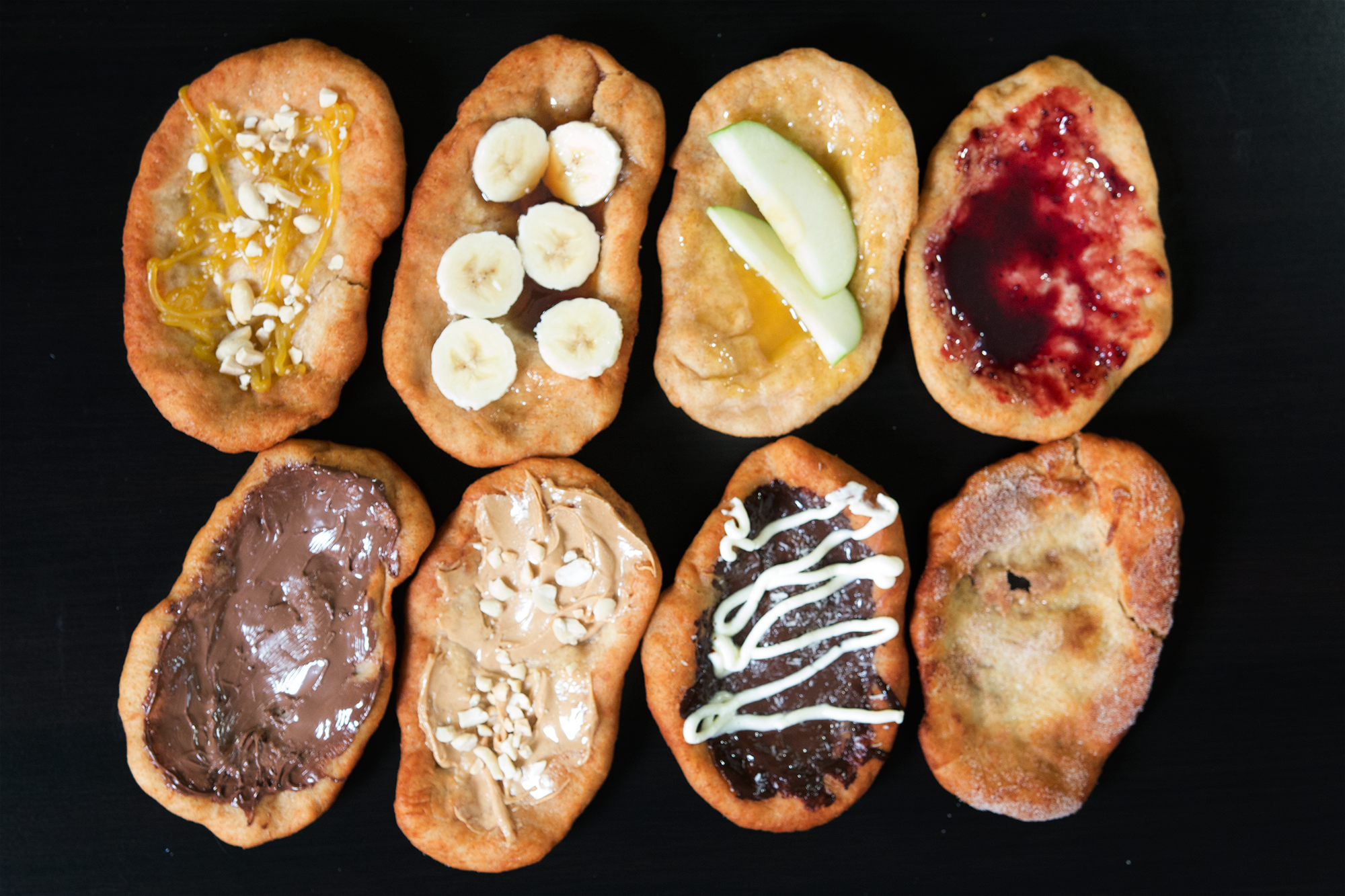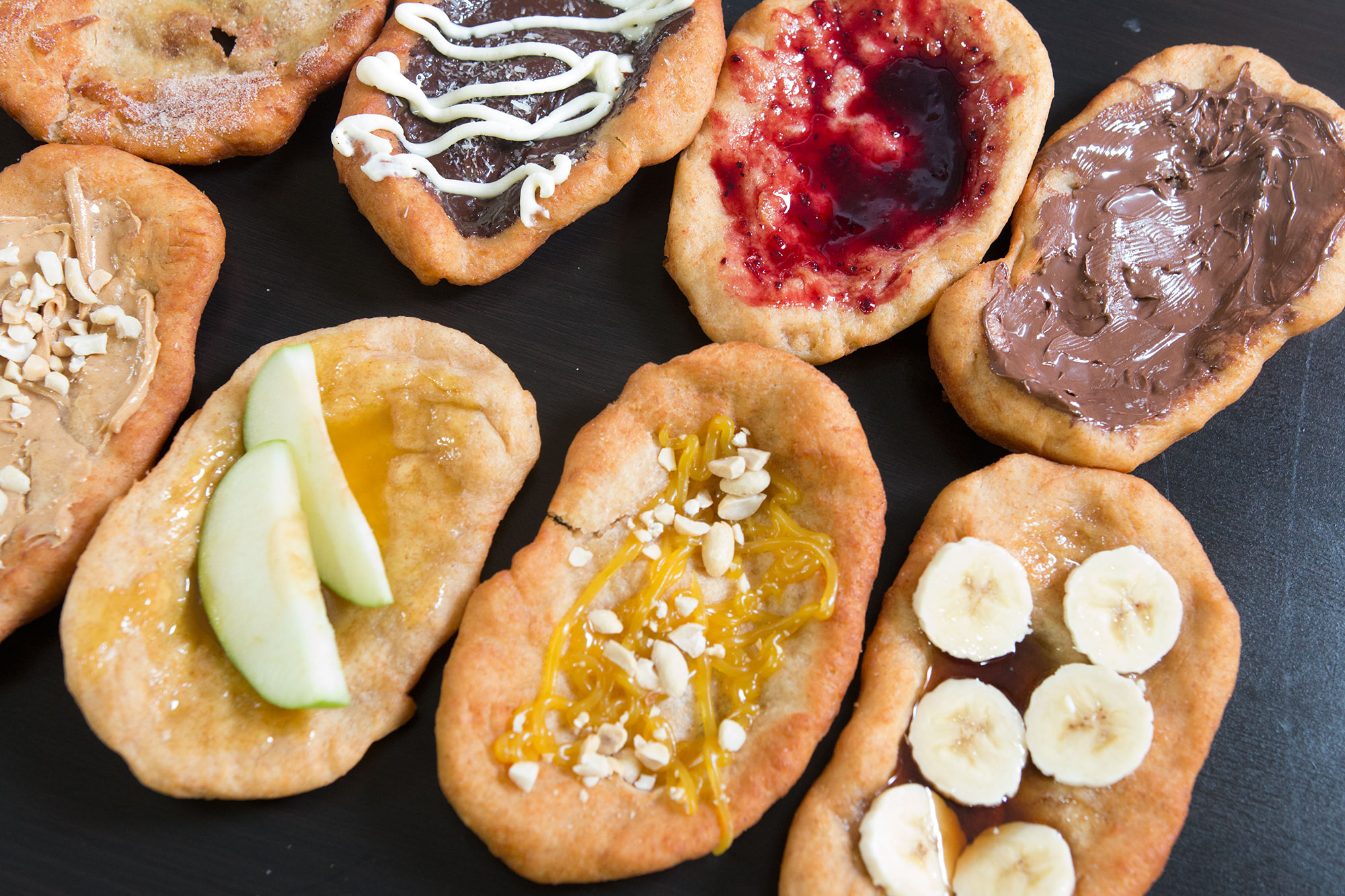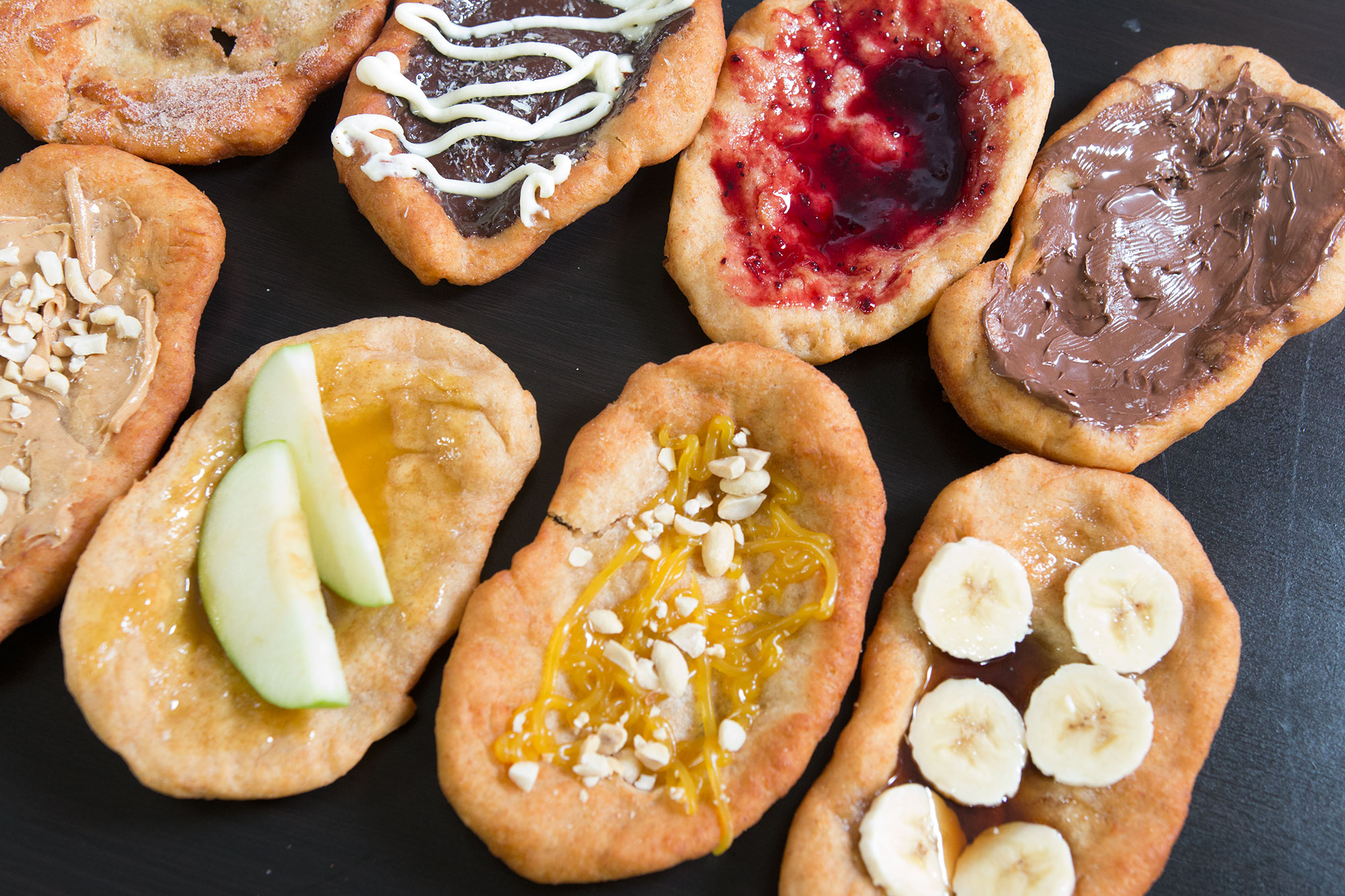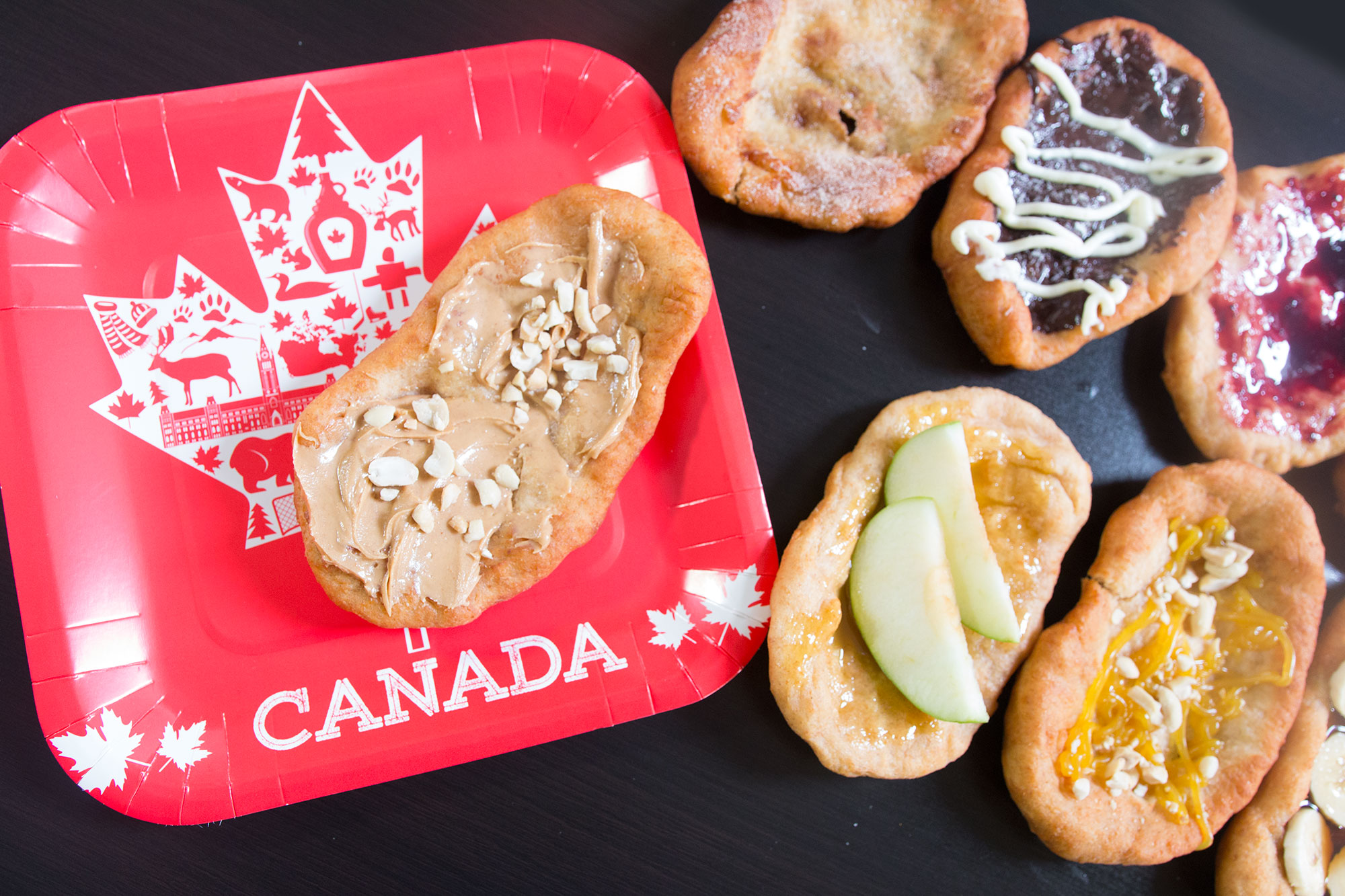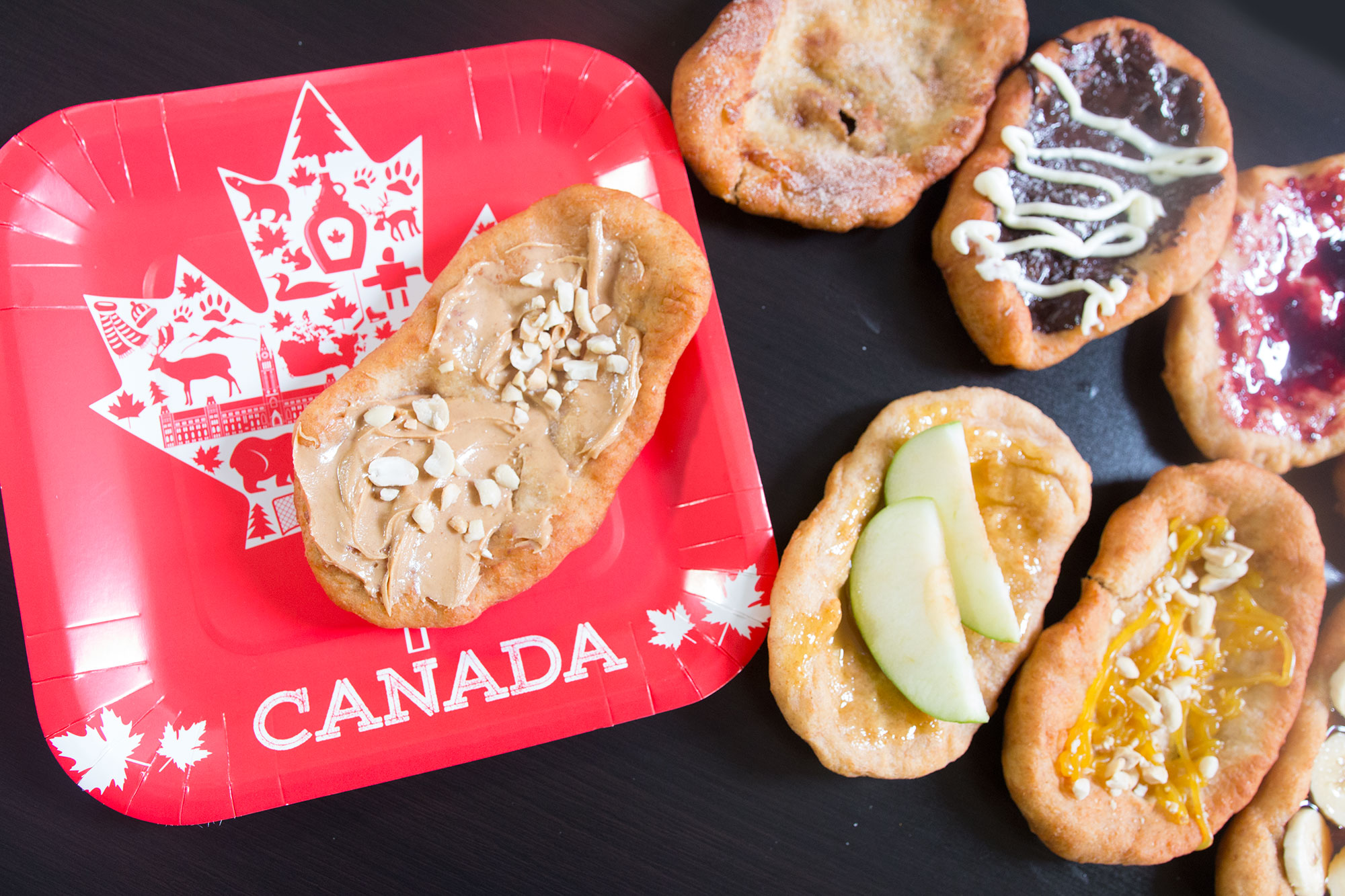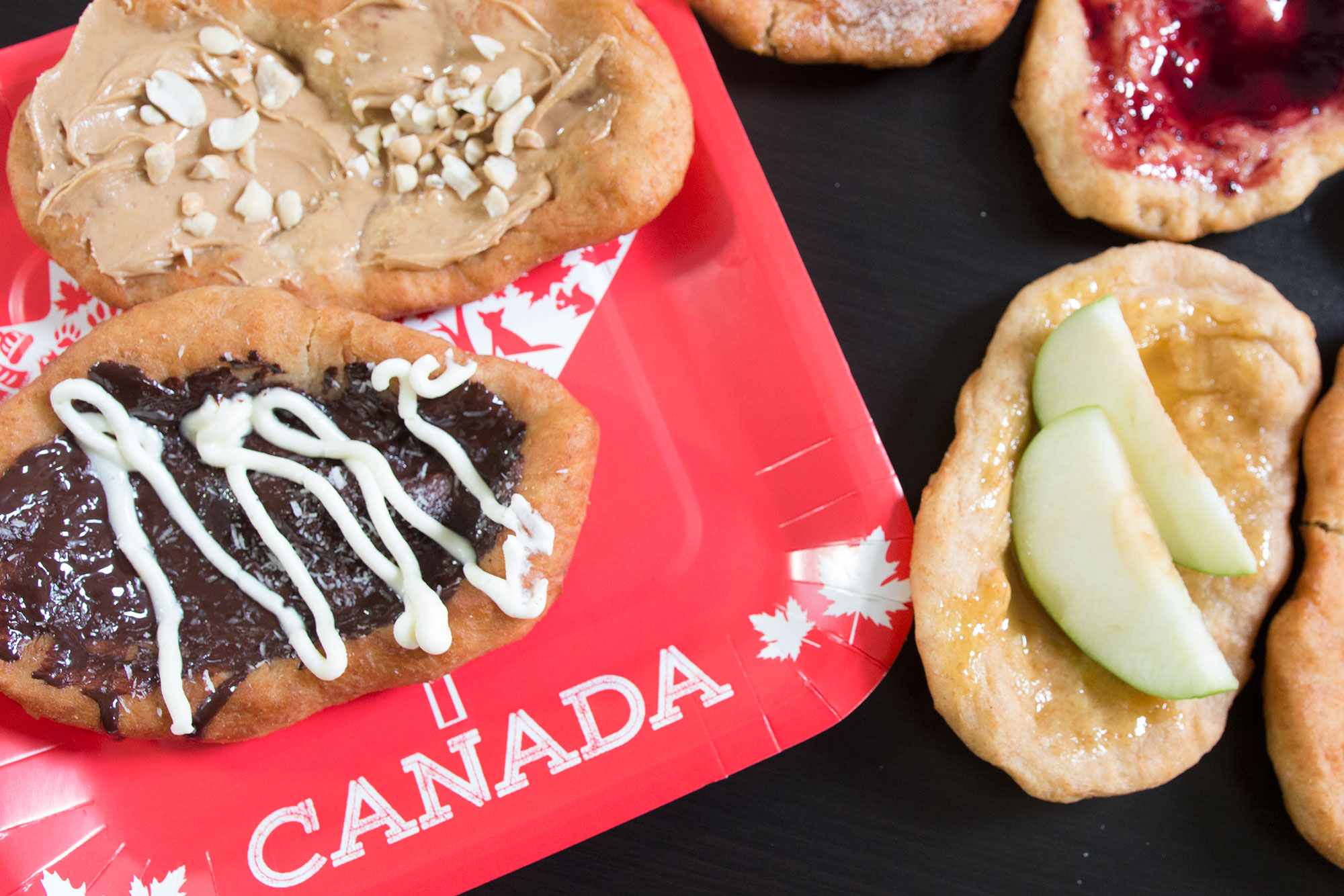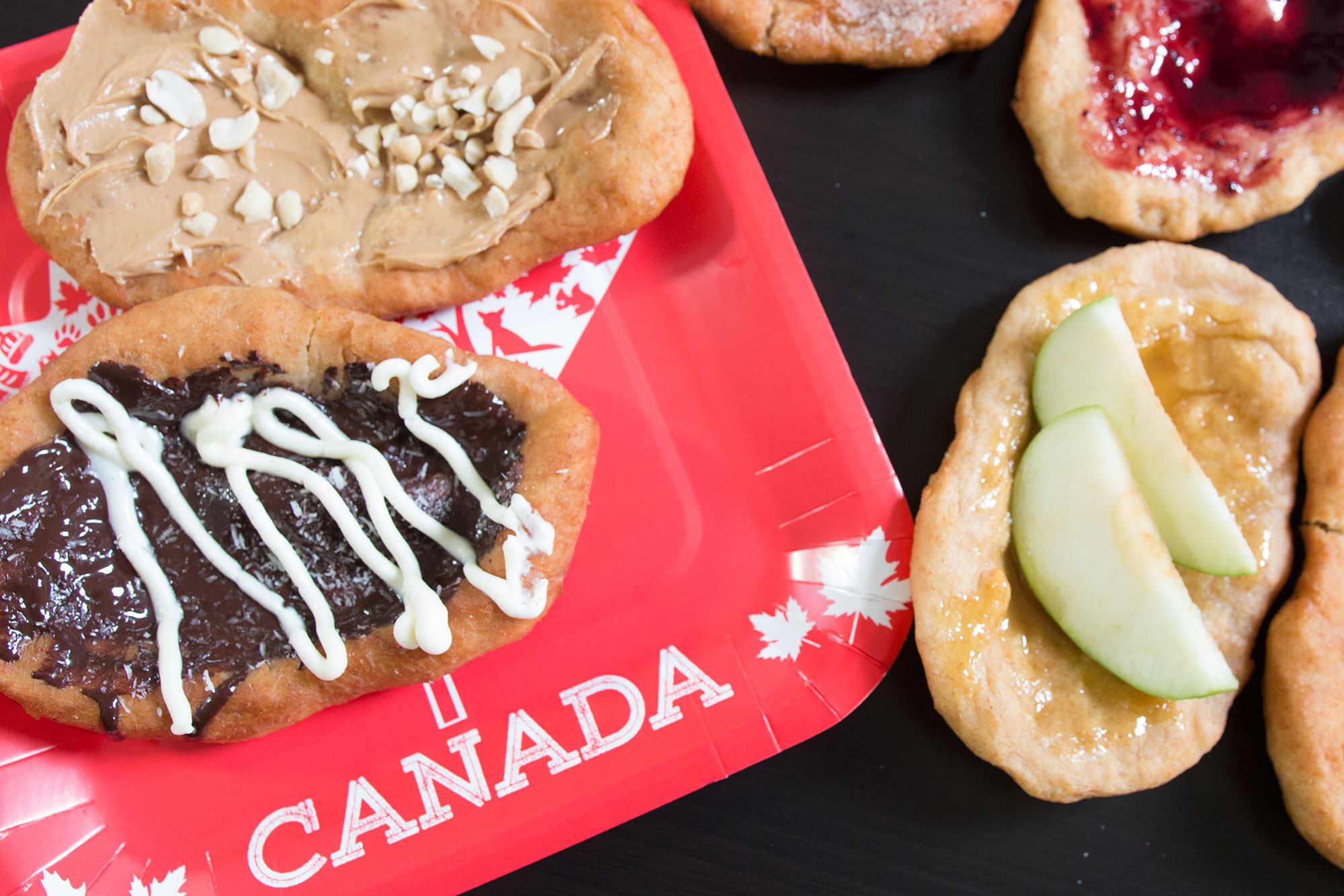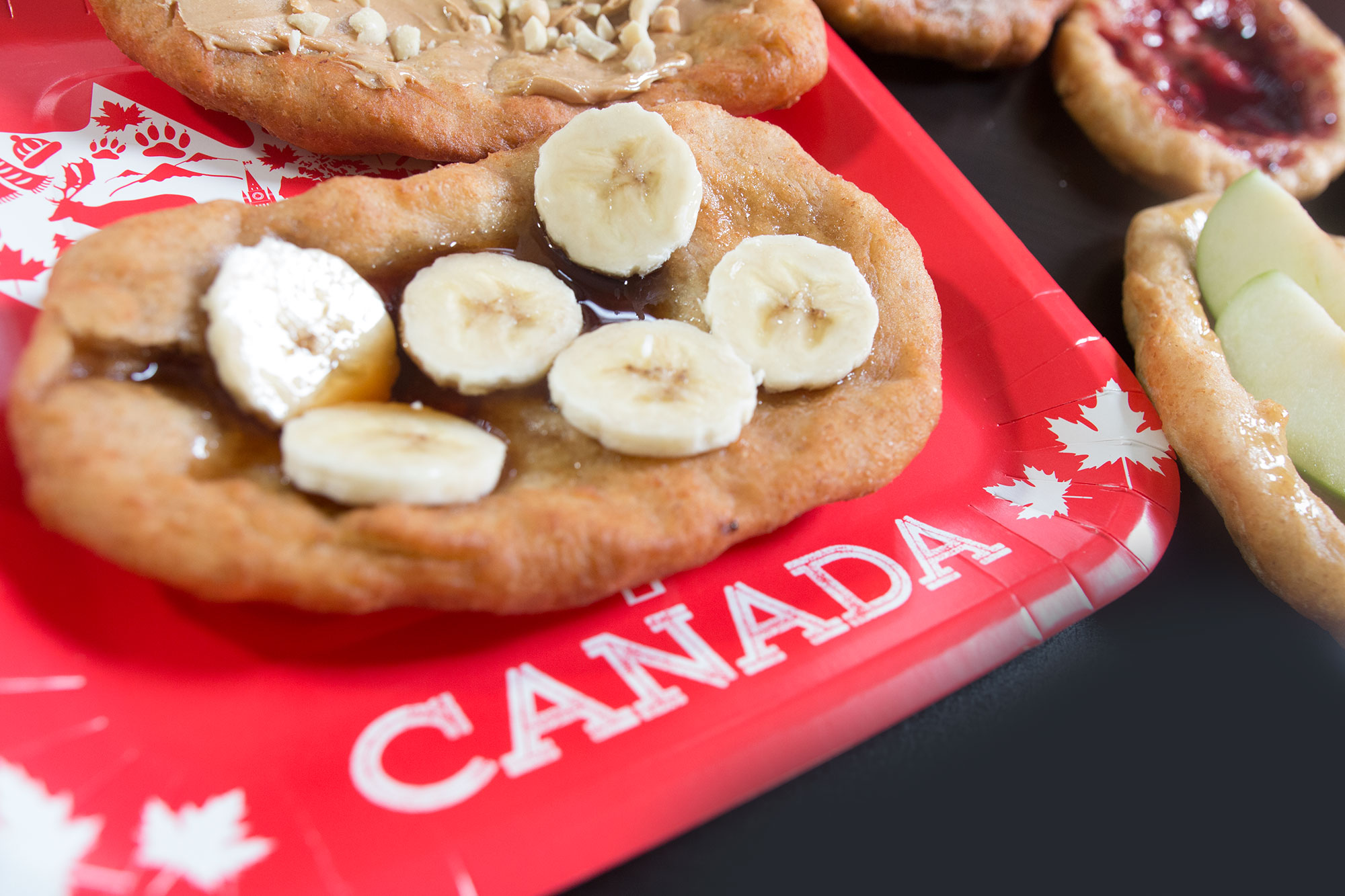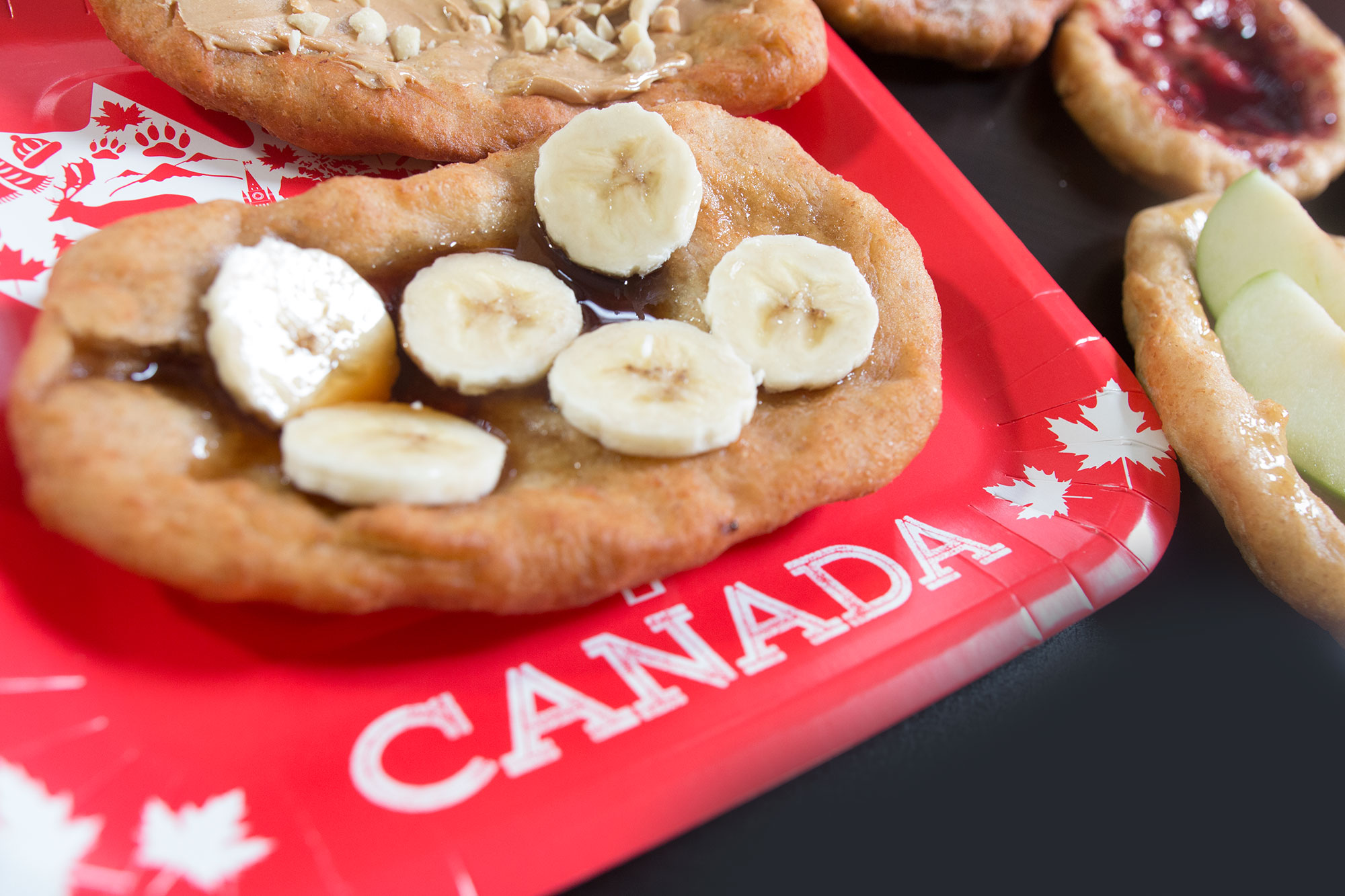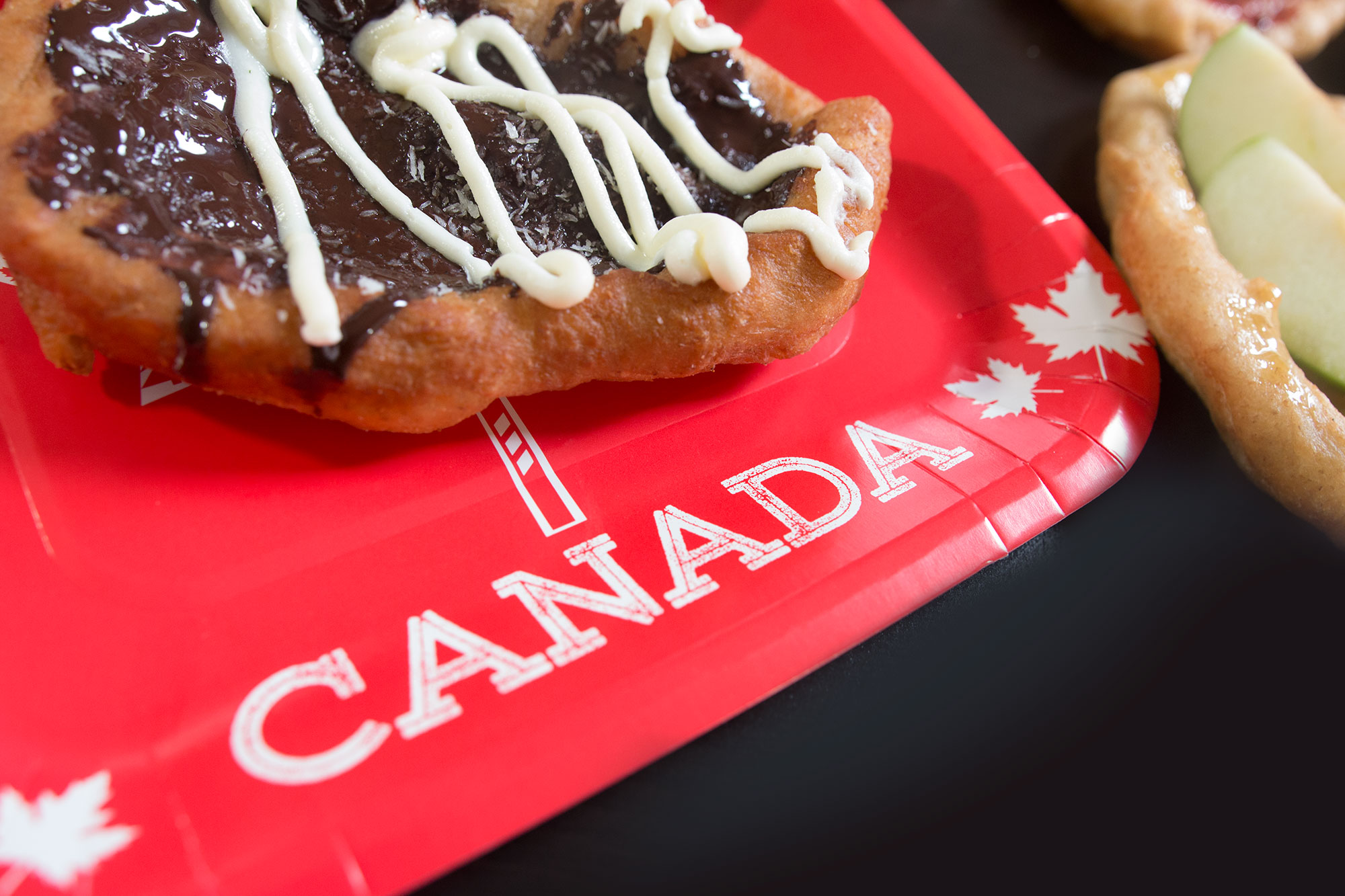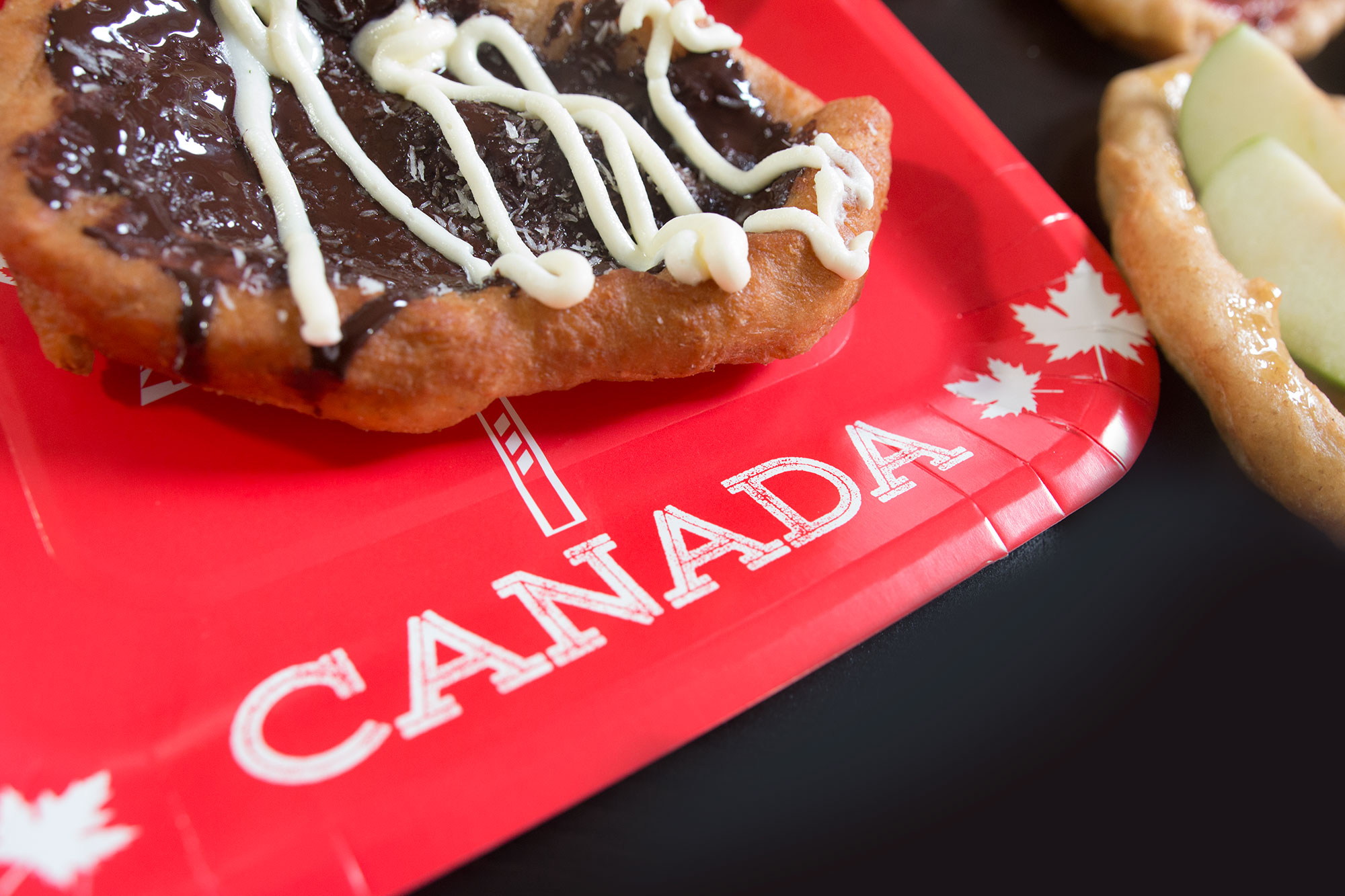 Happpppy Canada Day!!!!!!
This is a very VERY special post celebrating Canada's 150 birthday! To commemorate this birthday I ran a contest and asked you guys what I should make that is uniquely Canadian – the suggestions were amazing – everything from Nanaimo bars to Poutine Burgers. I picked a winner by random draw, and the winner is San Simi from Thornhill, Ontario. Congratulations!
For the recipe, I finally settled on an old favorite, the Beavertail. This iconic Canadian treat is made with deep fried whole wheat dough and is topped just anyway you like. I like to frequent the Beavertails by my office in downtown Toronto. The dough is just so fresh and the toppings are delicious. Whatever flavor you pick, you will not be disappointed.
There's two things to note when you decide to make these delicious treats 1. These are made from a whole wheat dough and 2. They are twirled into shape and not rolled.
If you're lucky enough to live or work close to a Beavertails, you will know that every Beavertail is made fresh to order. When I prepared my Beavertails, I called my friend over so she could take half the loot over to her house as soon as I snapped the final shots. Sharing is caring 🙂
You can top this anyway you like, here are some of my favorites
Chocolate Hazelnut
Maple Syrup & Banana
Cinnamon Sugar
Butterscotch
Jam
Peanut Butter
Nanaimo Bar
Salted Caramel & Apples
[youtube-subscriber nickname=kravingsblog]
Canadian Beavertails – Fried Whole Wheat Pastry
Ingredients
2.5 tsps Yeast
1/4 cup warm Water
Pinch of Sugar
1/2 cup warm Milk
9 tsps Sugar
1 tsp Salt
1 tsp Vanilla essence
1 Egg
25 ml Oil
2.5 cups sifted whole wheat flour
Oil
Instructions
Add the yeast to the mixing bowl, together with the warm water and a pinch of sugar to allow it to bloom and leave alone for 10 minutes
Once it froths up, add the warm milk, the sugar and the salt
Add the vanilla essence, egg and the oil and whisk lightly to incorporate
Sift the flour and start adding a tbsp at a time, you may need a bit more or a bit less as recommended
Knead lightly by hand after the dough is formed to ensure that there are no dry spots
Add this to an oiled bowl, cover with cling film and a towel and place in a warm spot to rise for 1 -2 hrs
Uncover the dough and knead again and bring to a ball
Divide into 8 portions
Using just your hands and some extra flour if sticky, press into oblong shapes
Heat a pot of oil and when hot enough, start twirling the dough with your fingers(watch video) in a clockwise or anti clockwise direction, stretching out the dough
Place in the oil, cook on one side and then flip over and cook the other side
Drain on some kitchen towels, cool and top as desired
https://kravingsfoodadventures.com/canadian-beavertails-fried-whole-wheat-pastry/