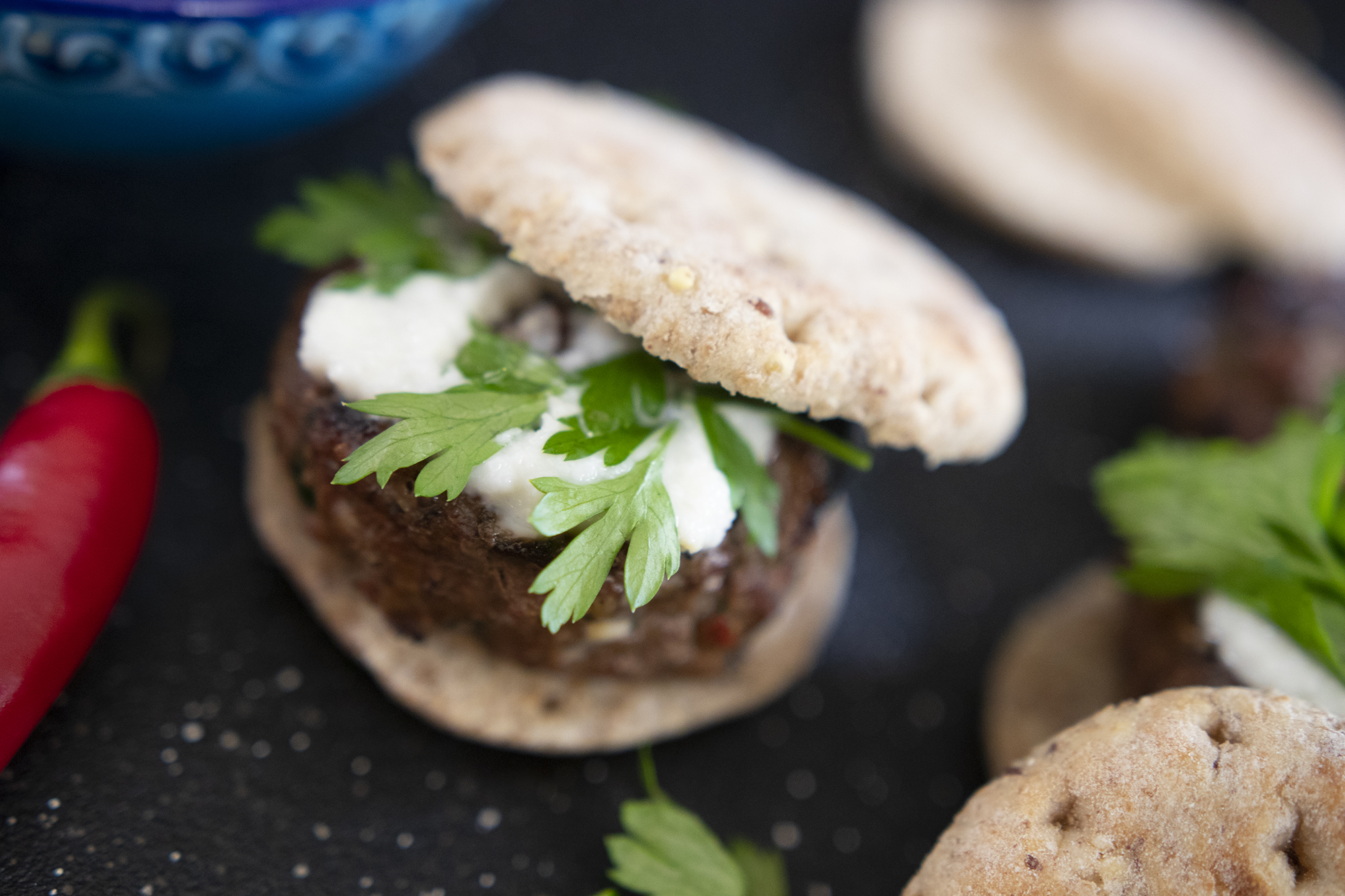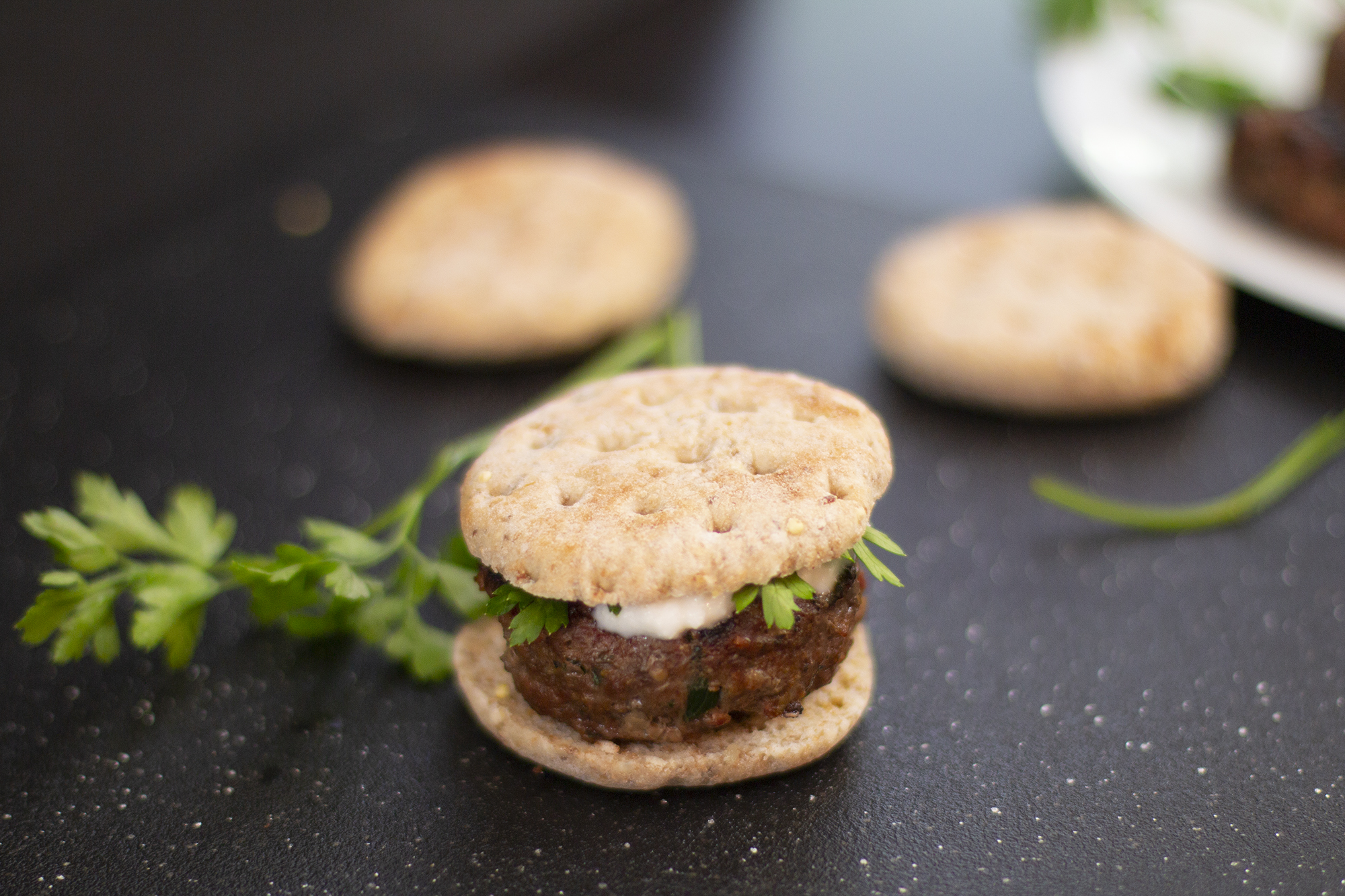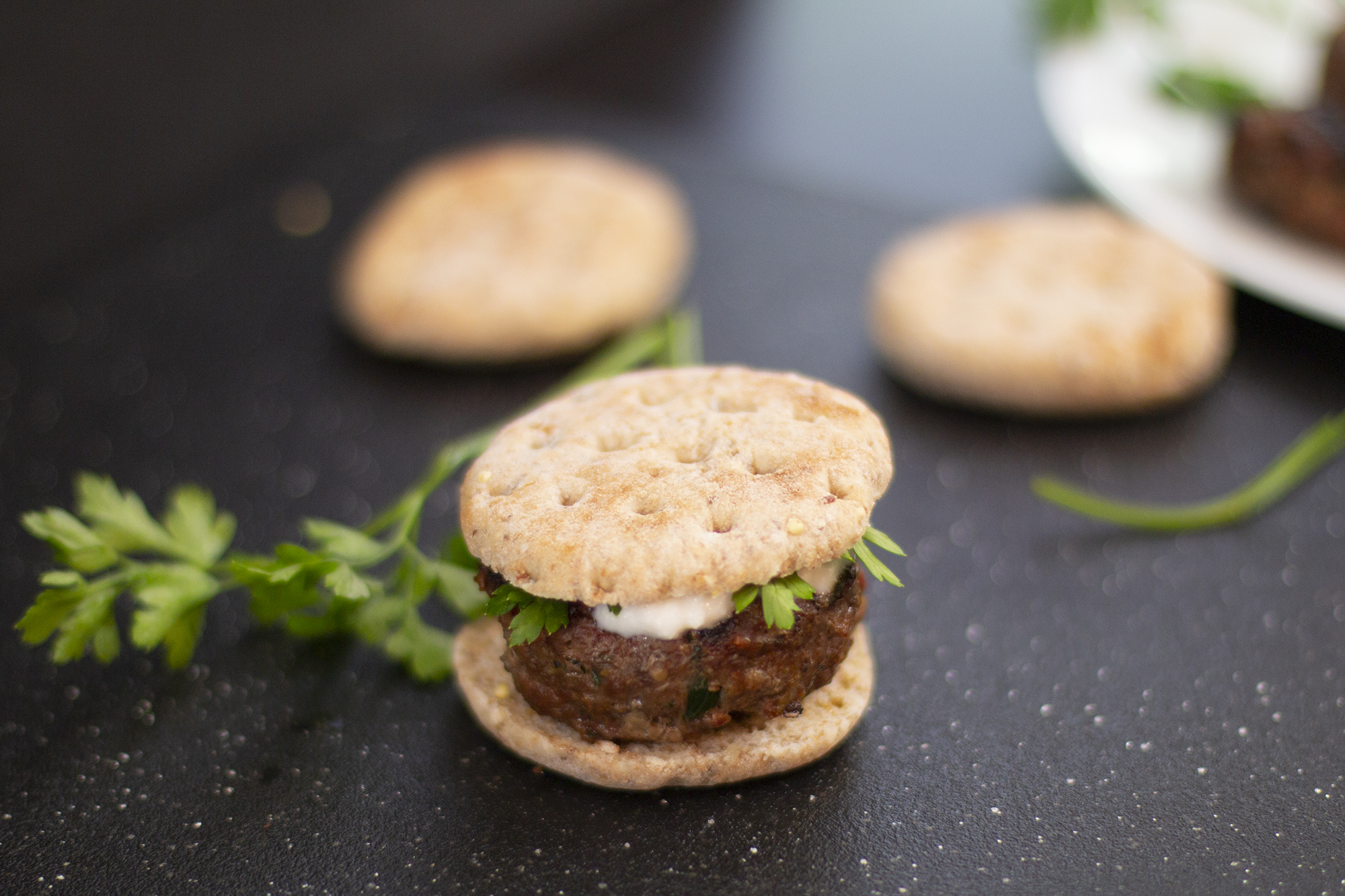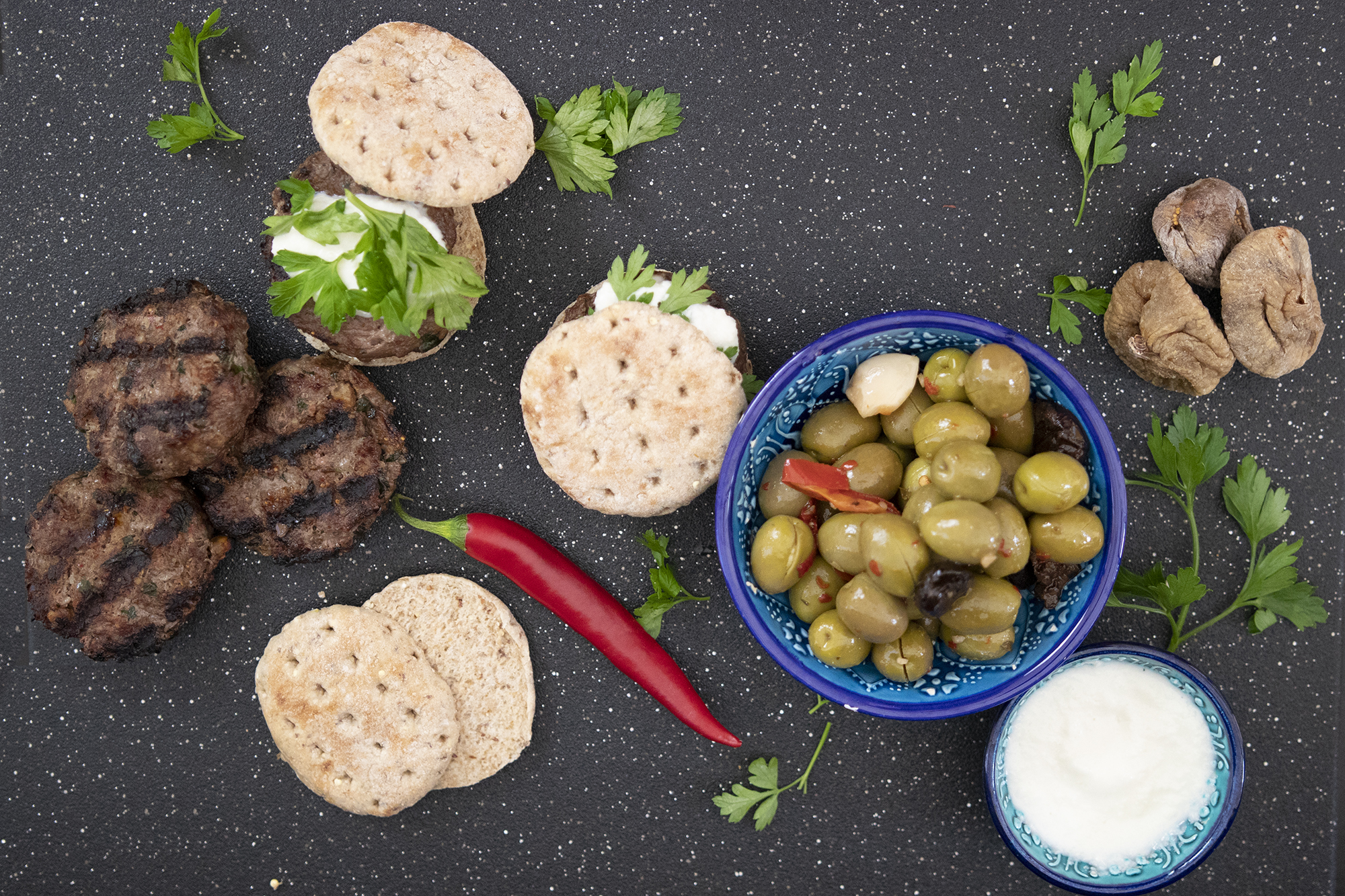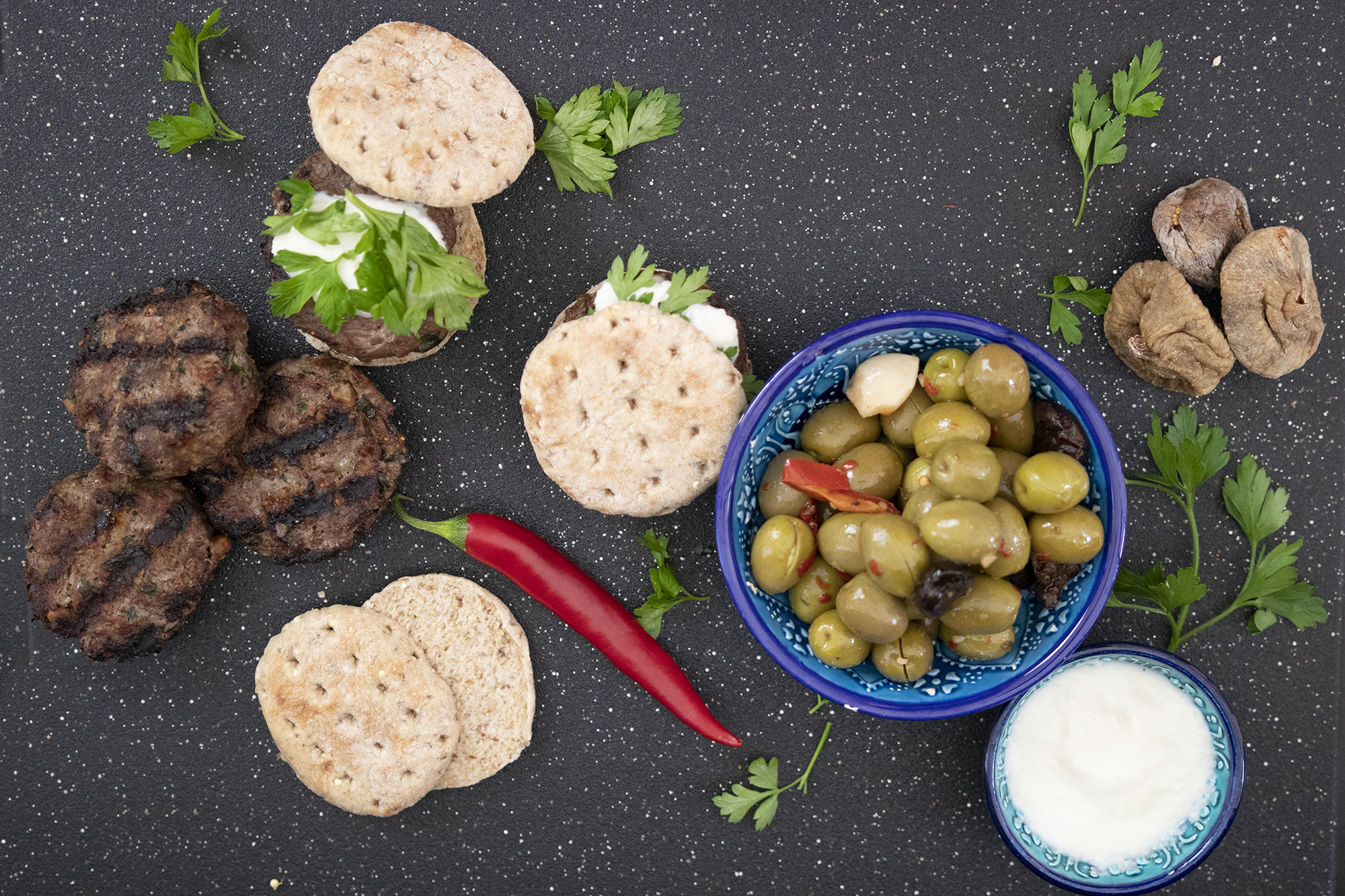 \\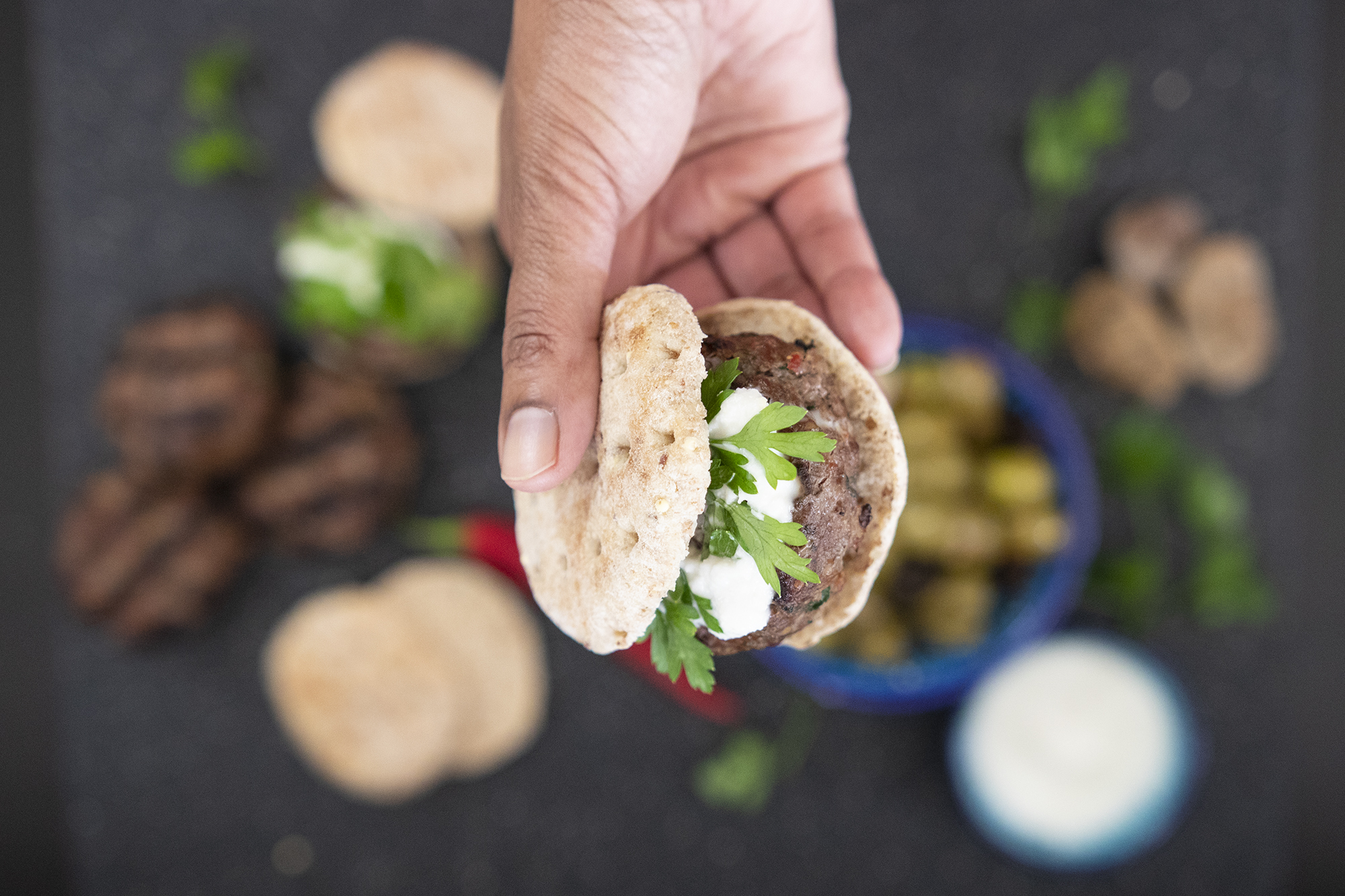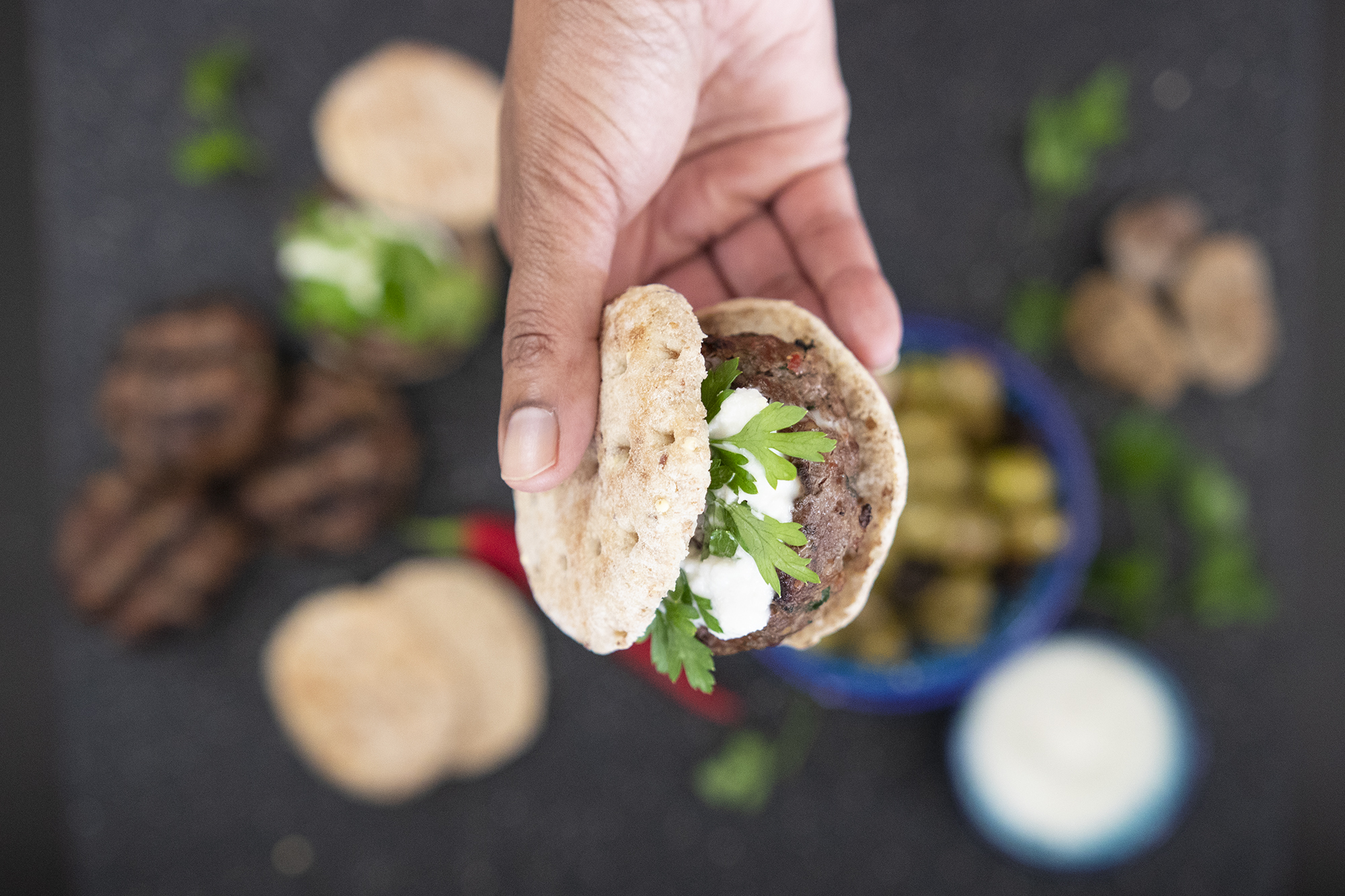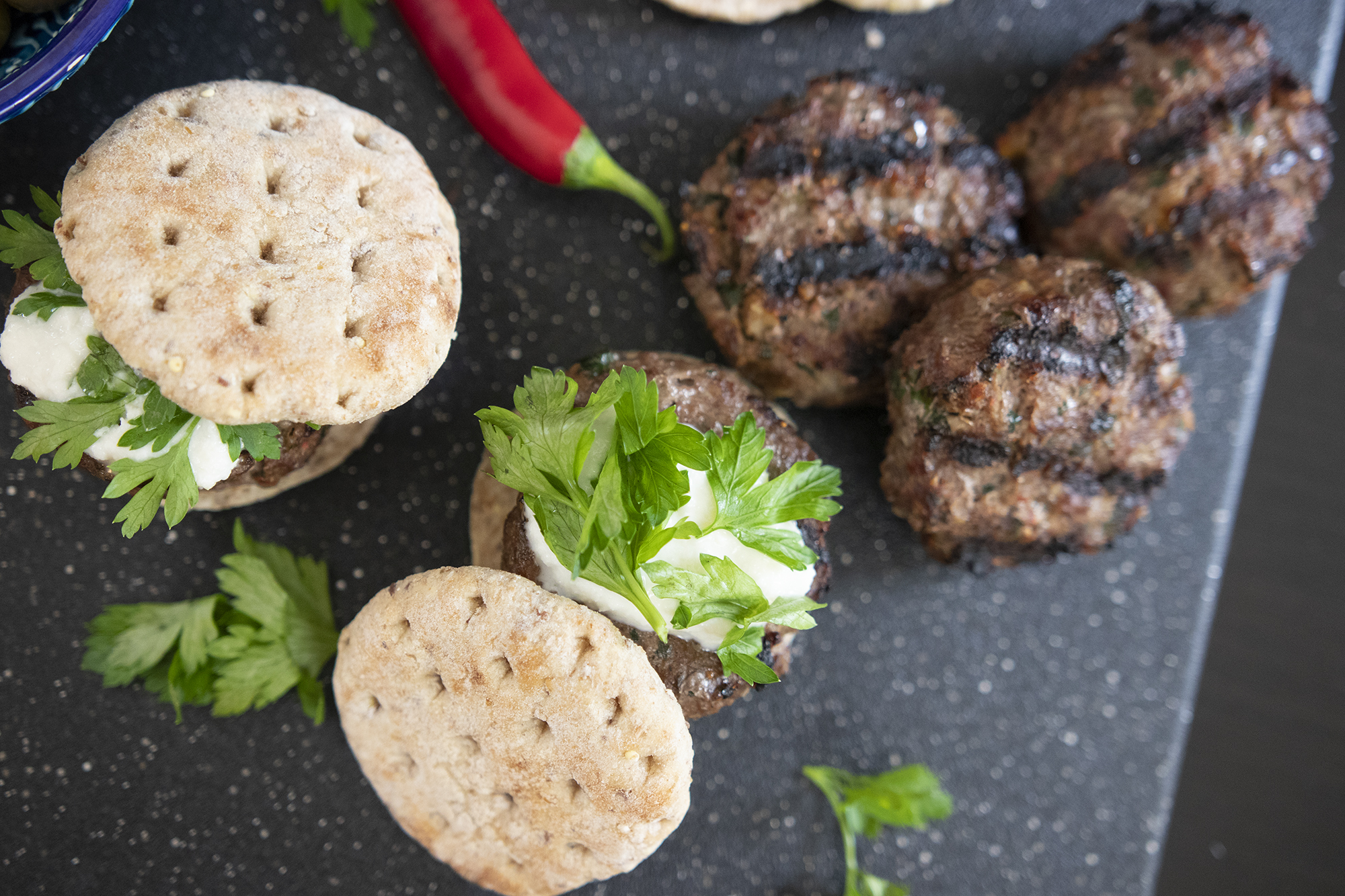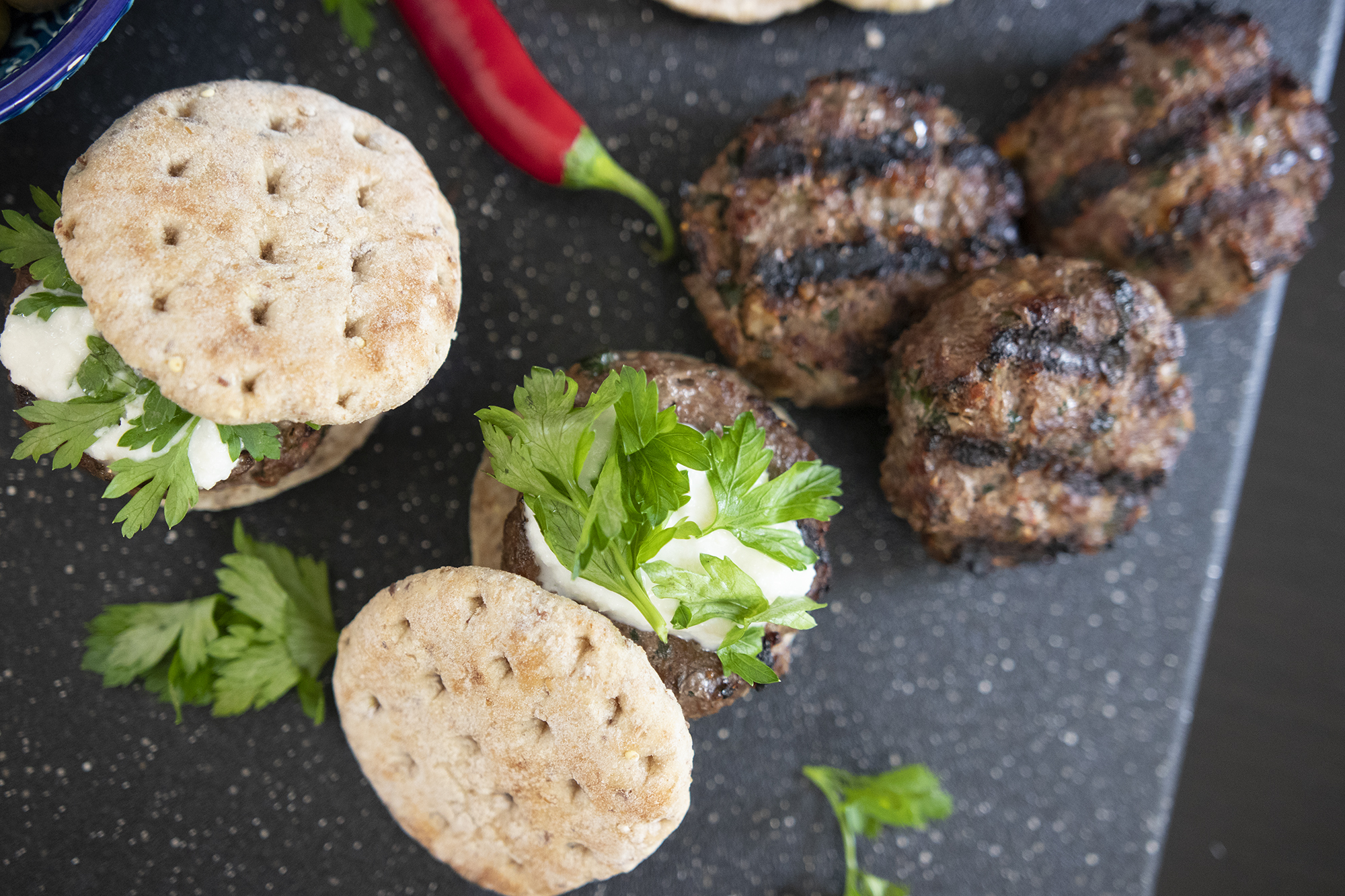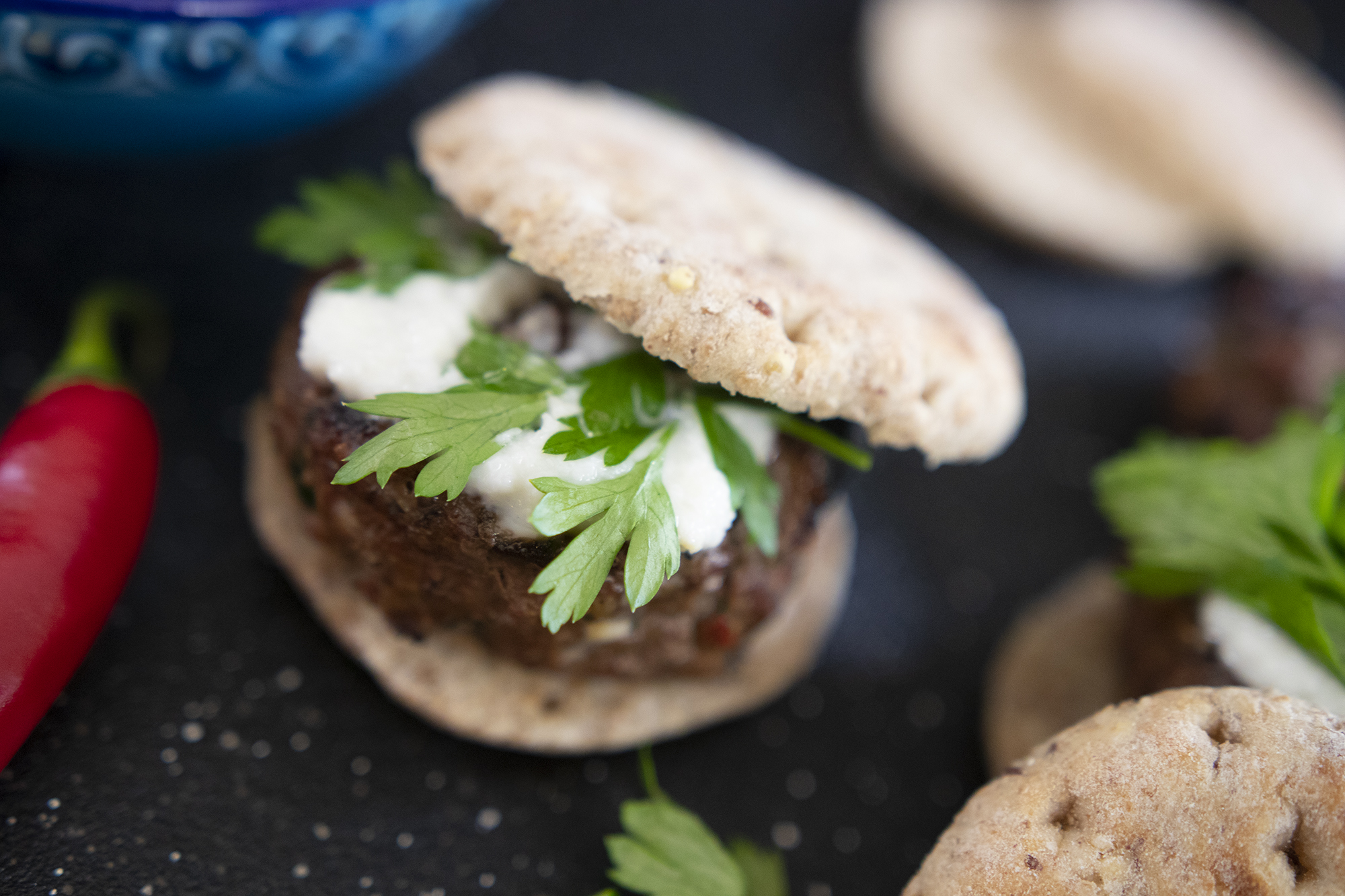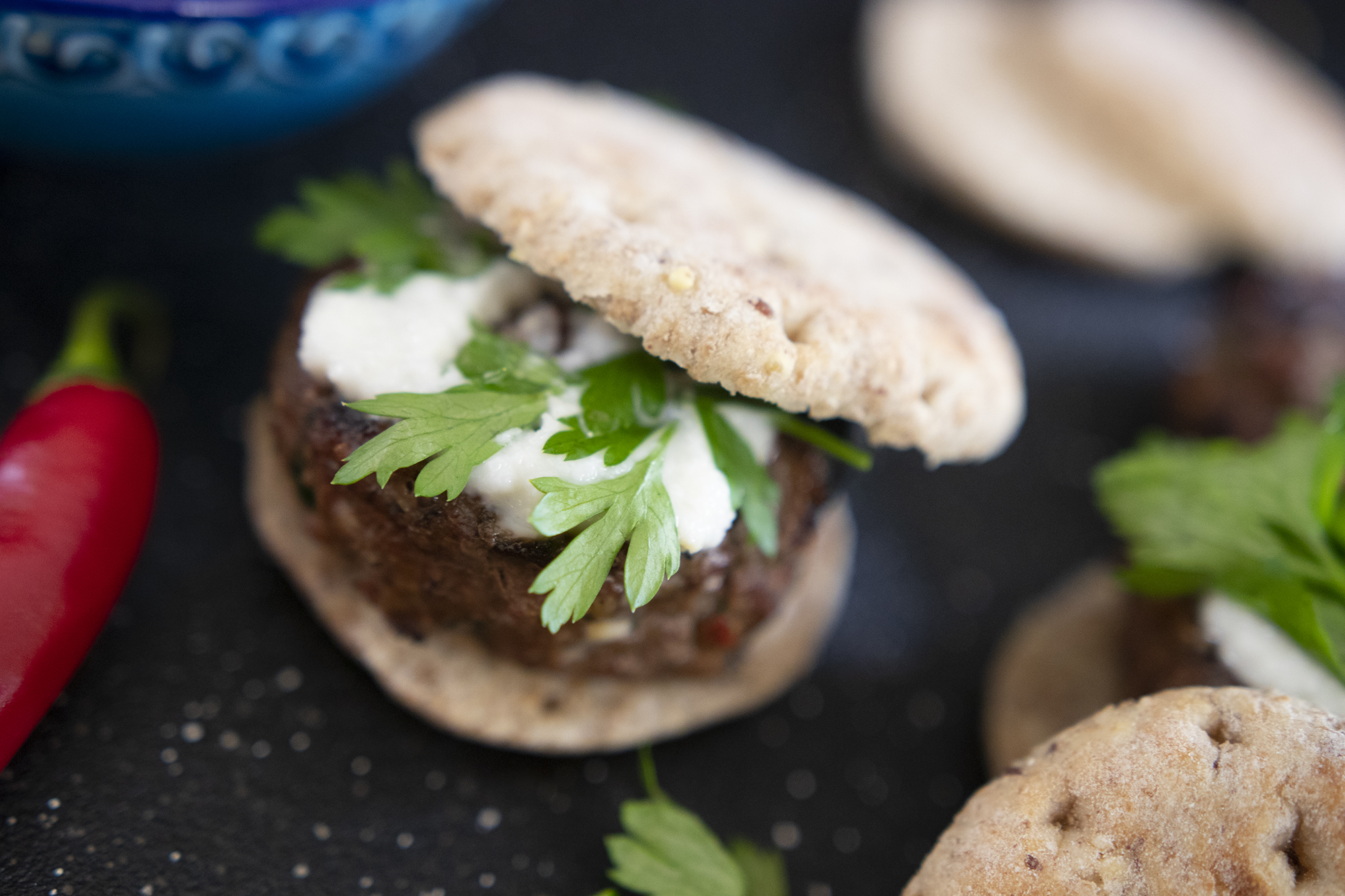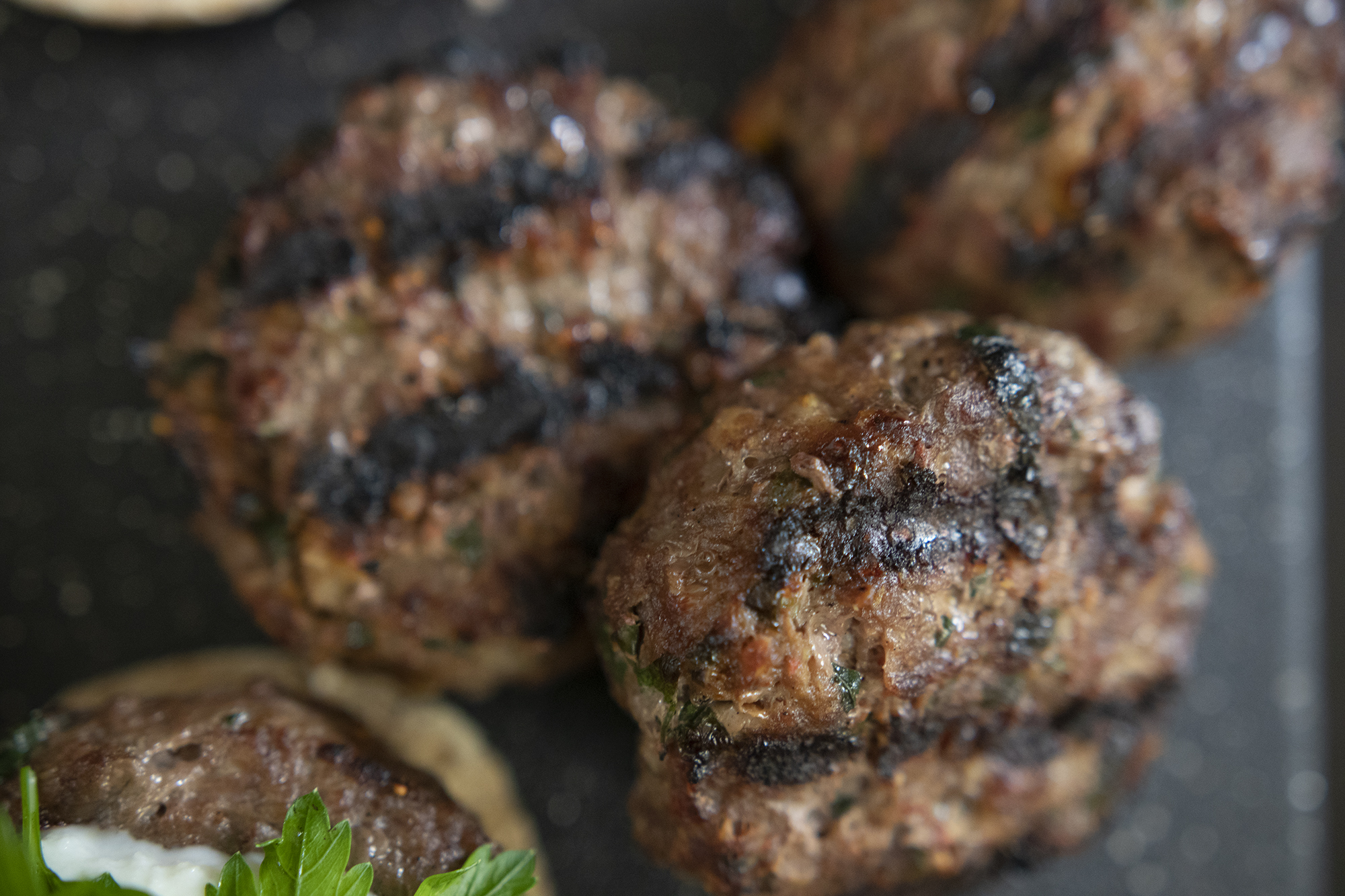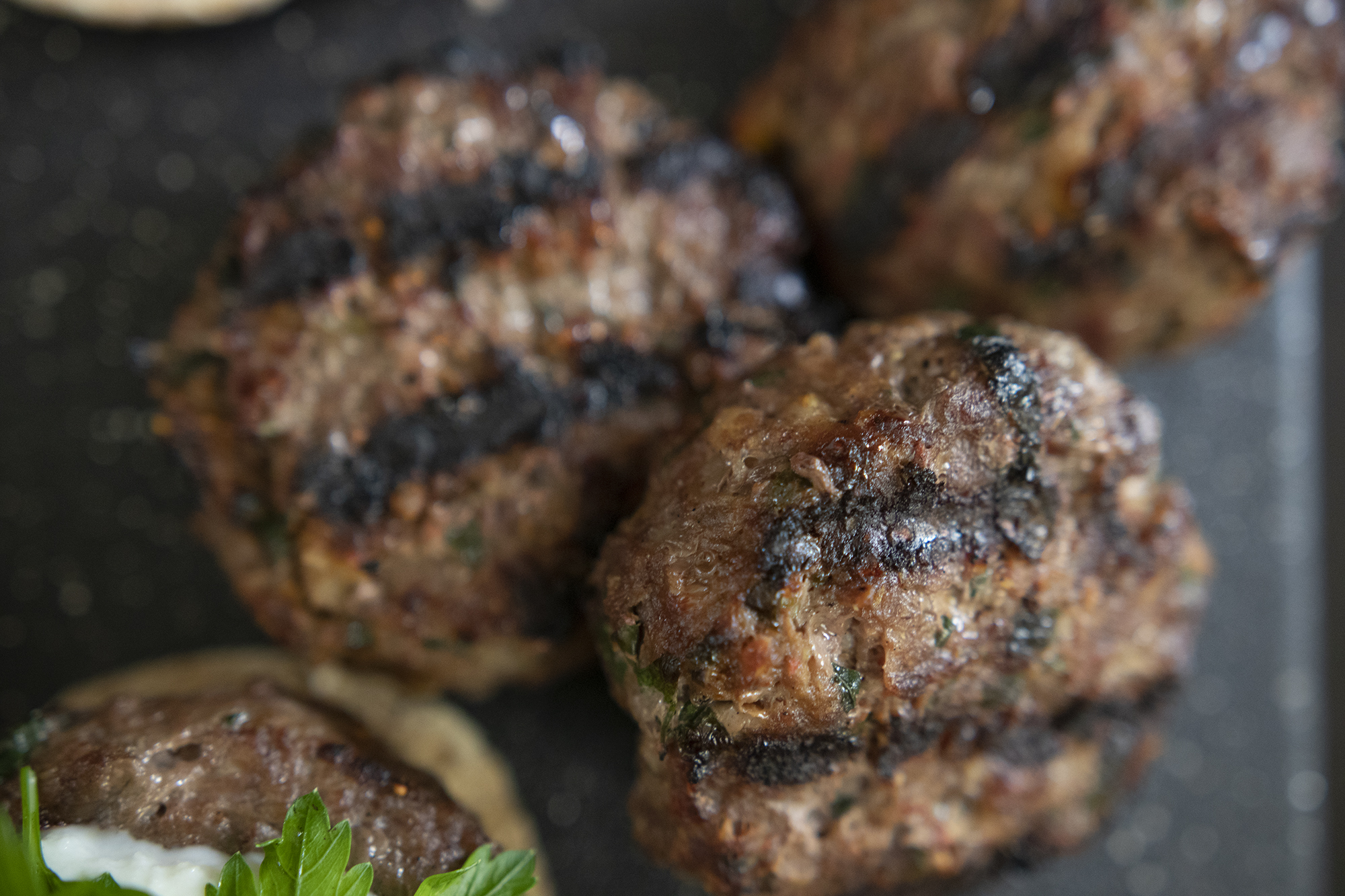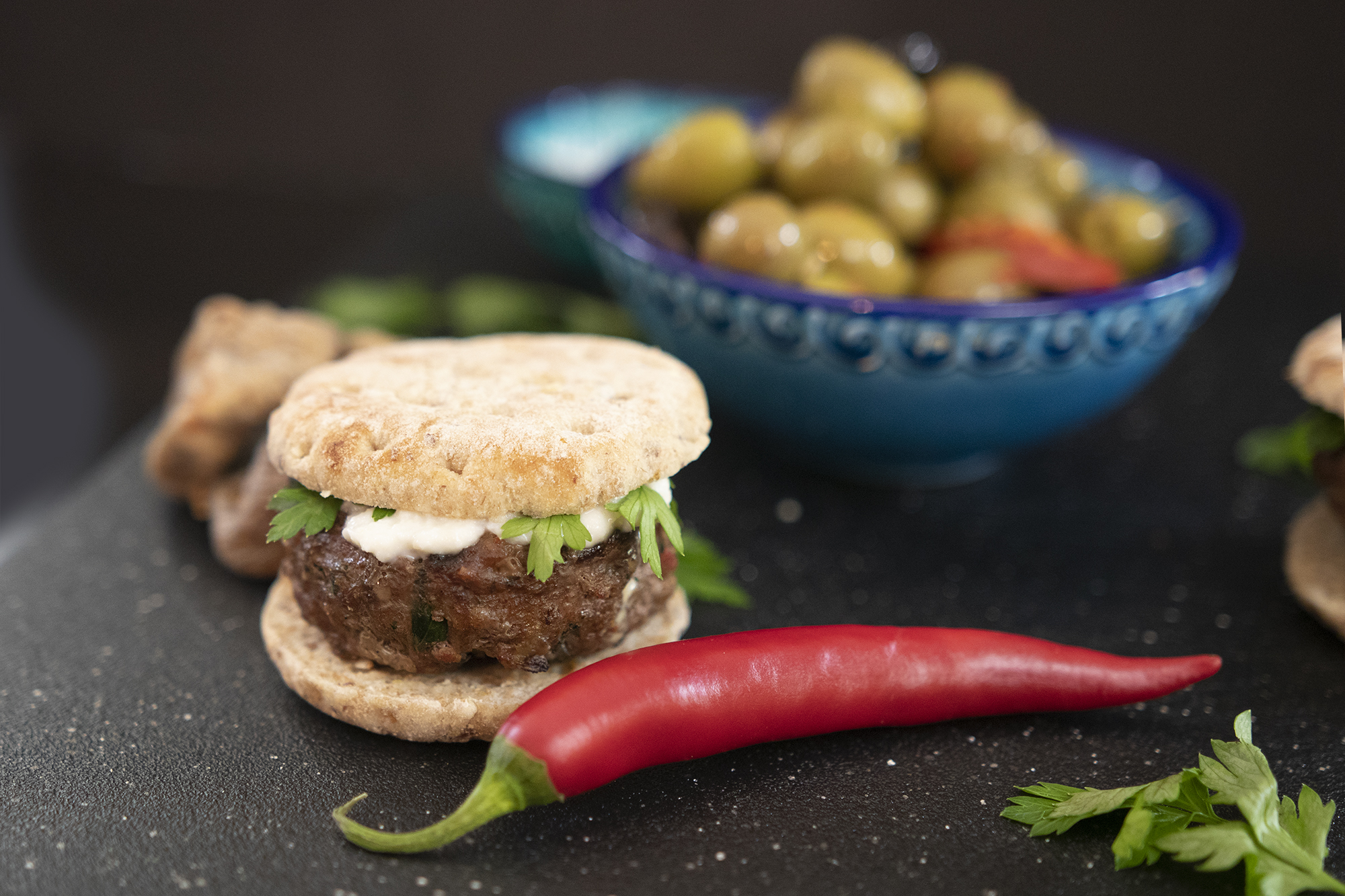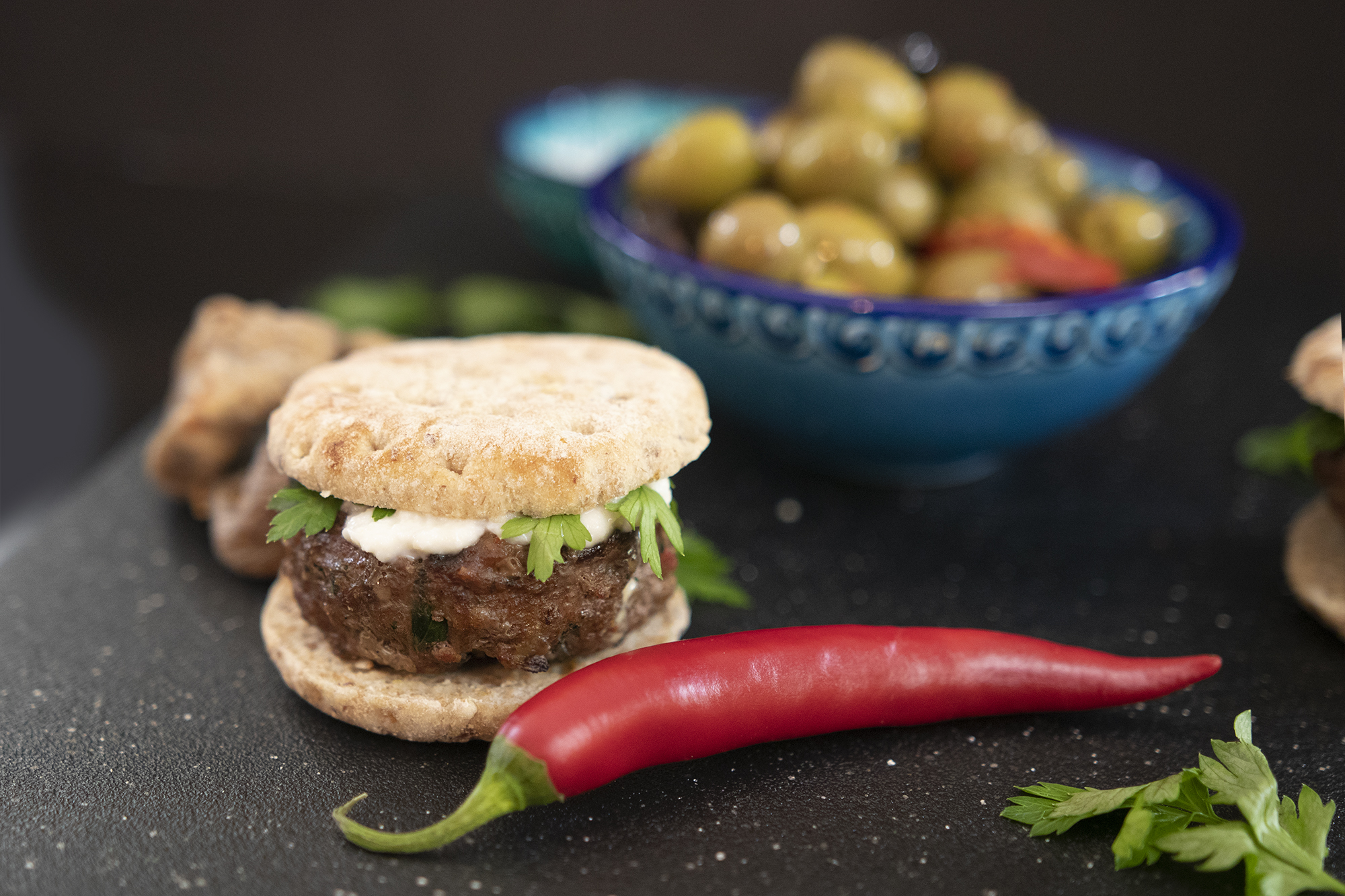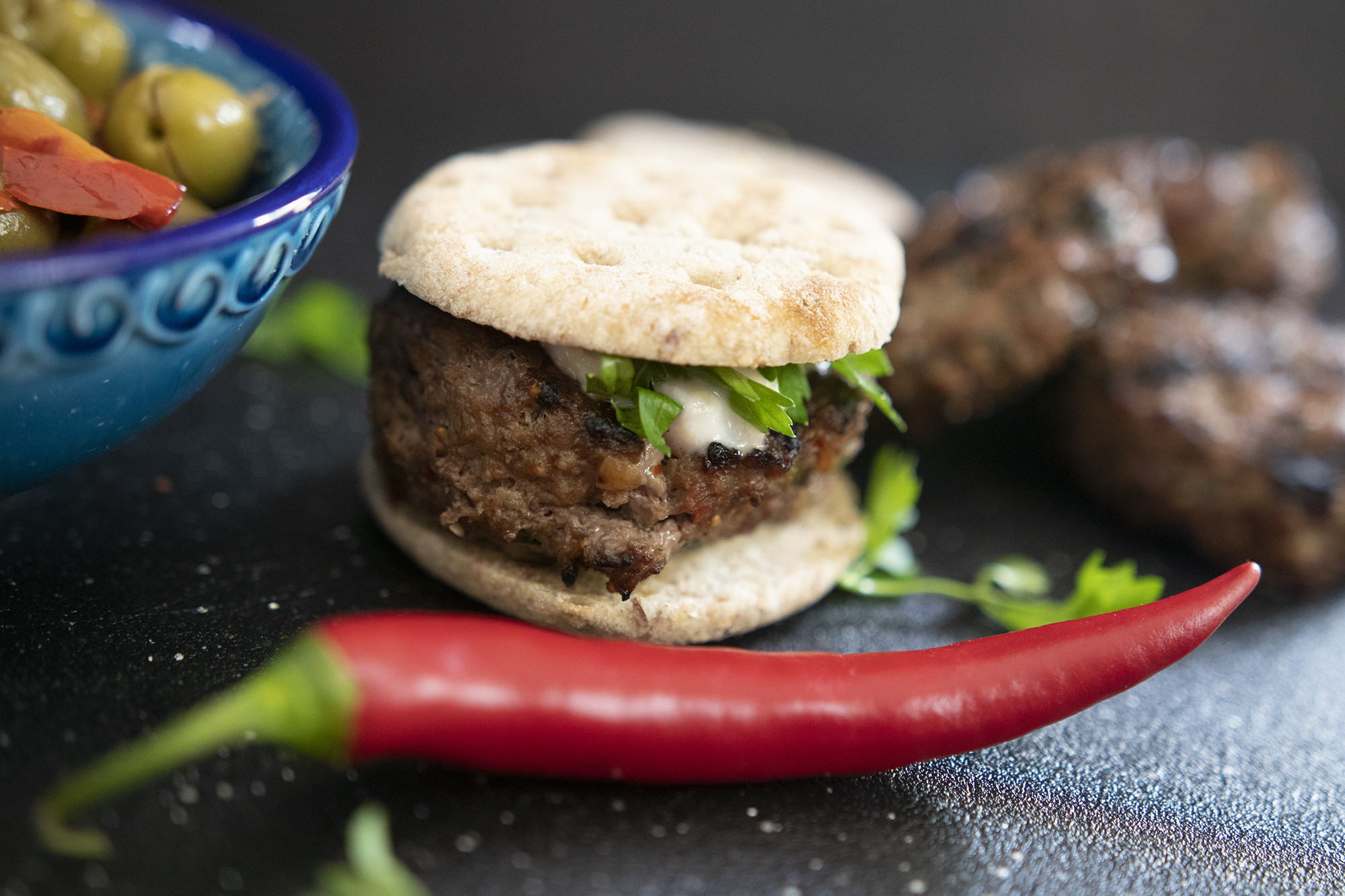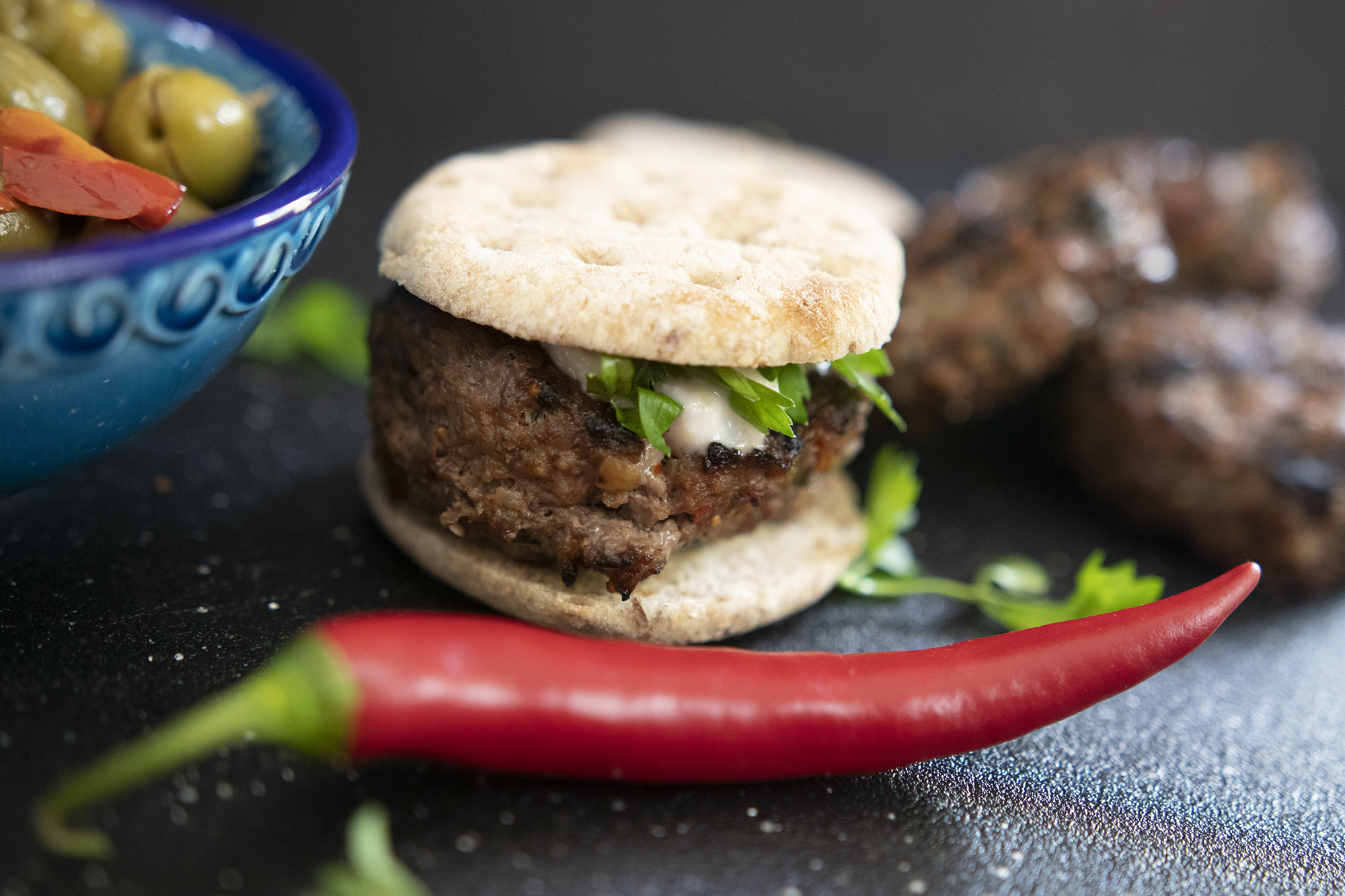 Even though I've never been to Morocco, I'm drawn to it by the wonderful food and traditions. A friend just returned from Morocco and brought back the most beautiful ceramic platters from her trip. This made me want to buy a ticket right away, instead I settled for these Moroccan sliders. Lamb is very popular in Morocco, but you can also use Beef to prepare these insanely delish patties. The star in these patties is by far the Harissa. This is a paste made with red Chillies both fresh & dry, Garlic & Lemon juice. I like to quickly ground up a batch but you can also find Harissa in Middle Eastern stores and some of the larger grocery chains that carry ethnic goods. It also contains Figs, Bulgur Wheat, Chickpeas & Parsley.
This is by no means an authentic recipe but a combination of flavours that respect and represent the culture and cuisine. What I love about these and any other sliders or burgers is that you can prepare them in advance and then stack them in a freezer to enjoy whenever you need them.
Here are the slider press tubes I used!
[youtube-subscriber nickname=kravingsblog]
Moroccan Sliders – Lamb or Beef
Ingredients
2 lbs ground Lamb or Beef
5 tsps Harissa
3 tsps soaked Bulgar wheat
1 tsp Salt
1 tsp Pepper
¼ cup finely diced Figs
¼ cup crushed cooked Chickpeas
¼ cup finely diced Mint & Parsley
Instructions
Combine all the ingredients together well
Form into patties using your hands or burger press
Freeze
Cook on a bbq for 10 - 12 min per side
Serve on a slider bun or pita with some garlic sauce
https://kravingsfoodadventures.com/moroccan-sliders-lamb-beef/