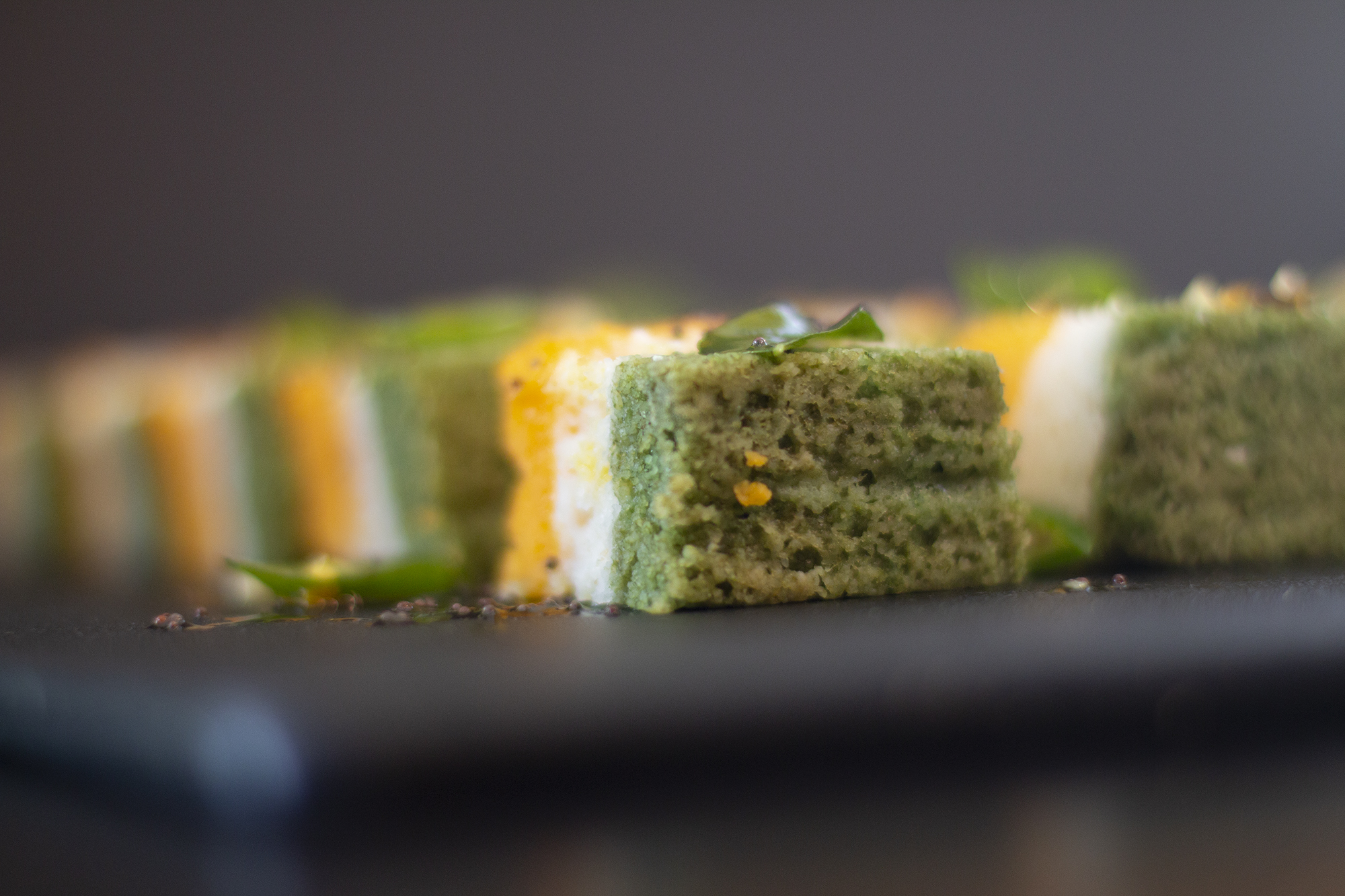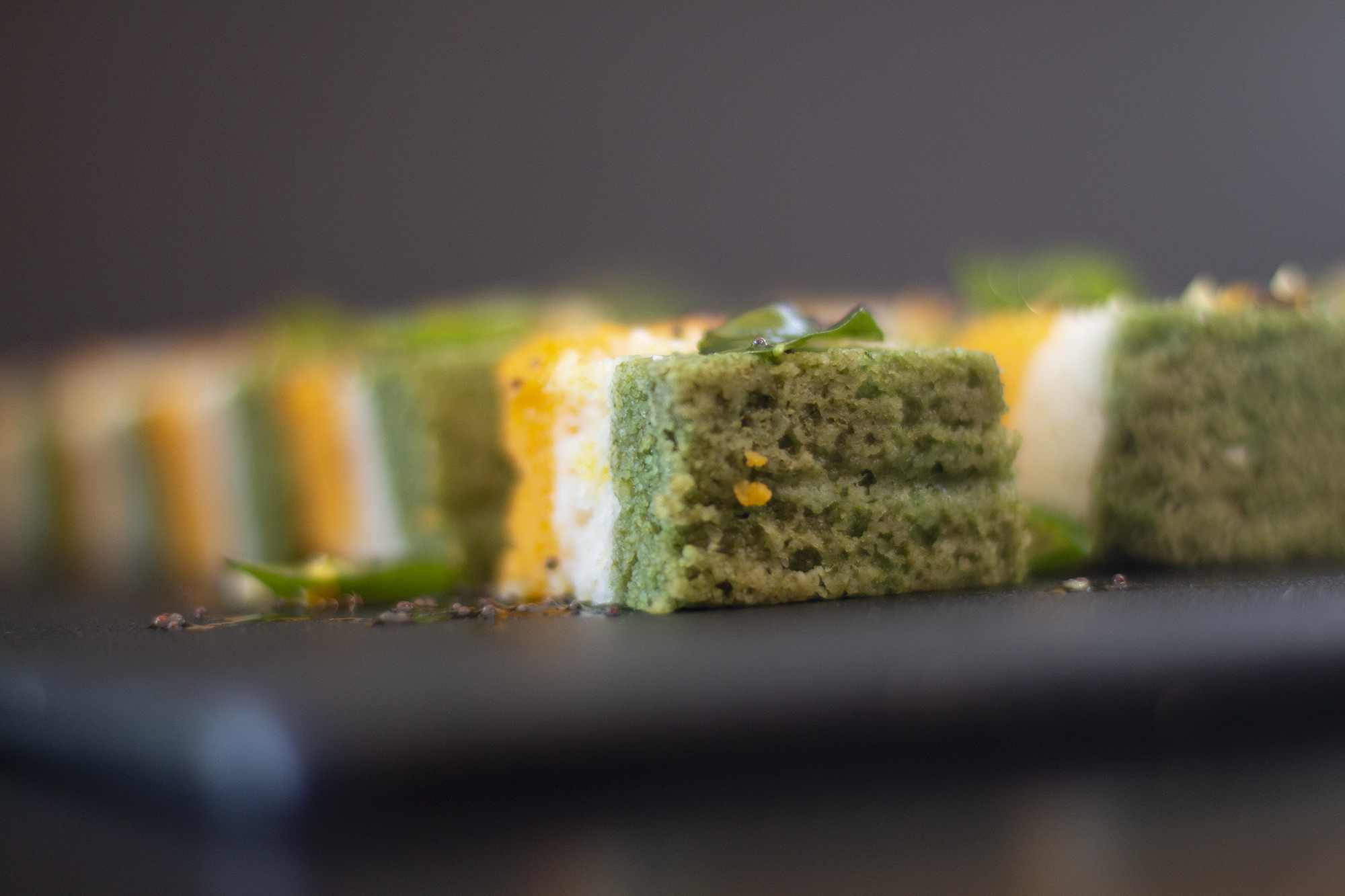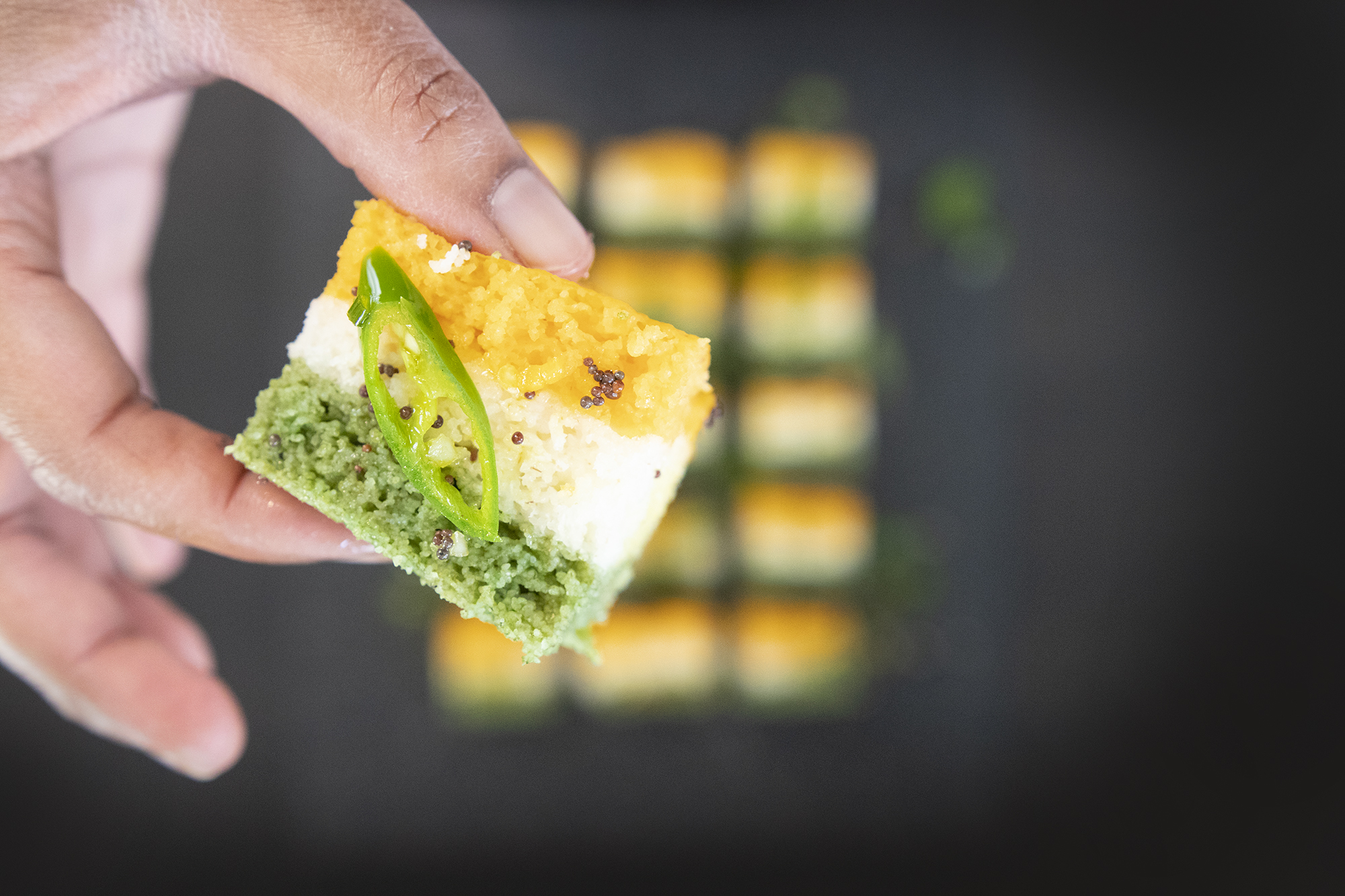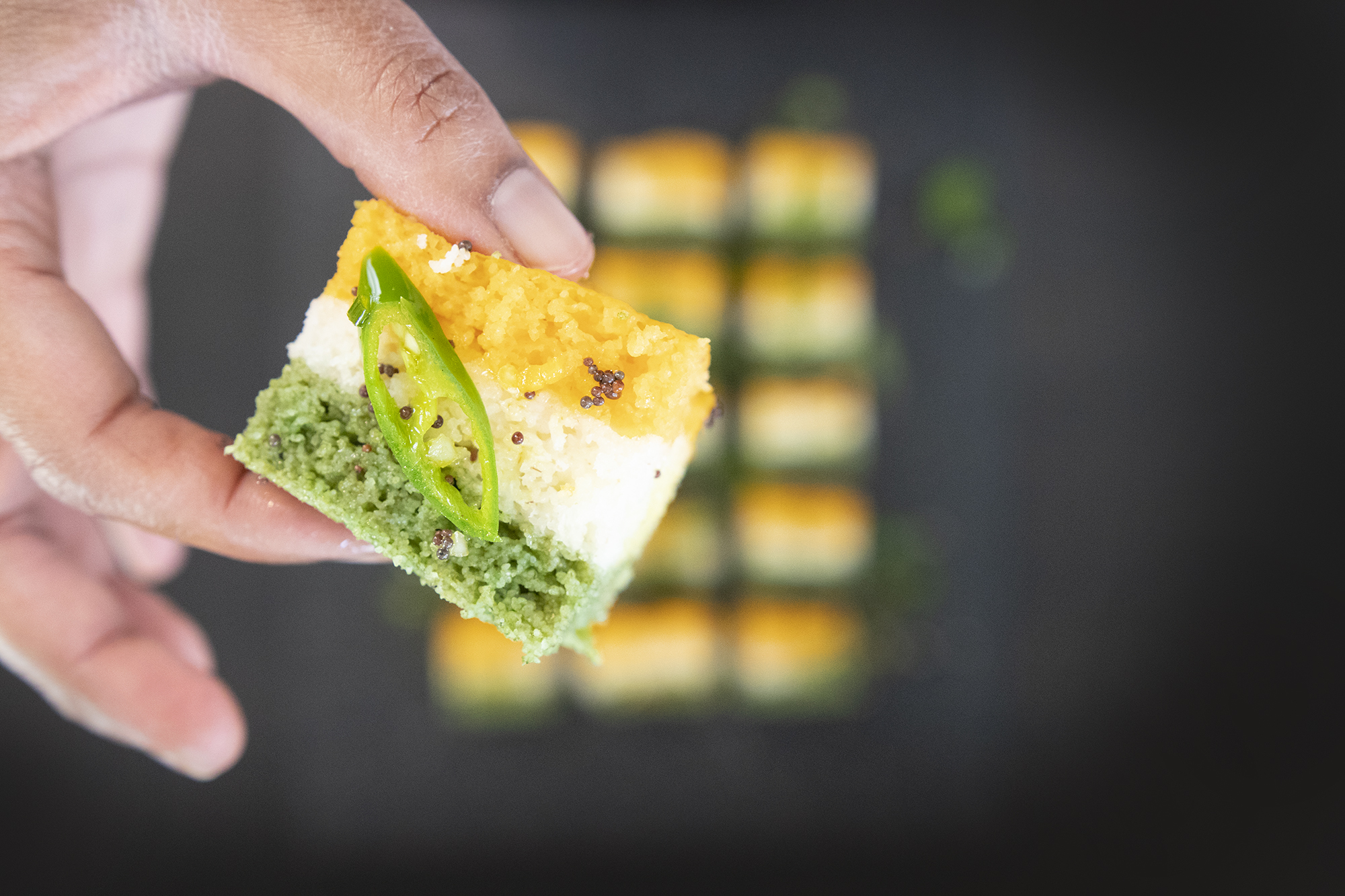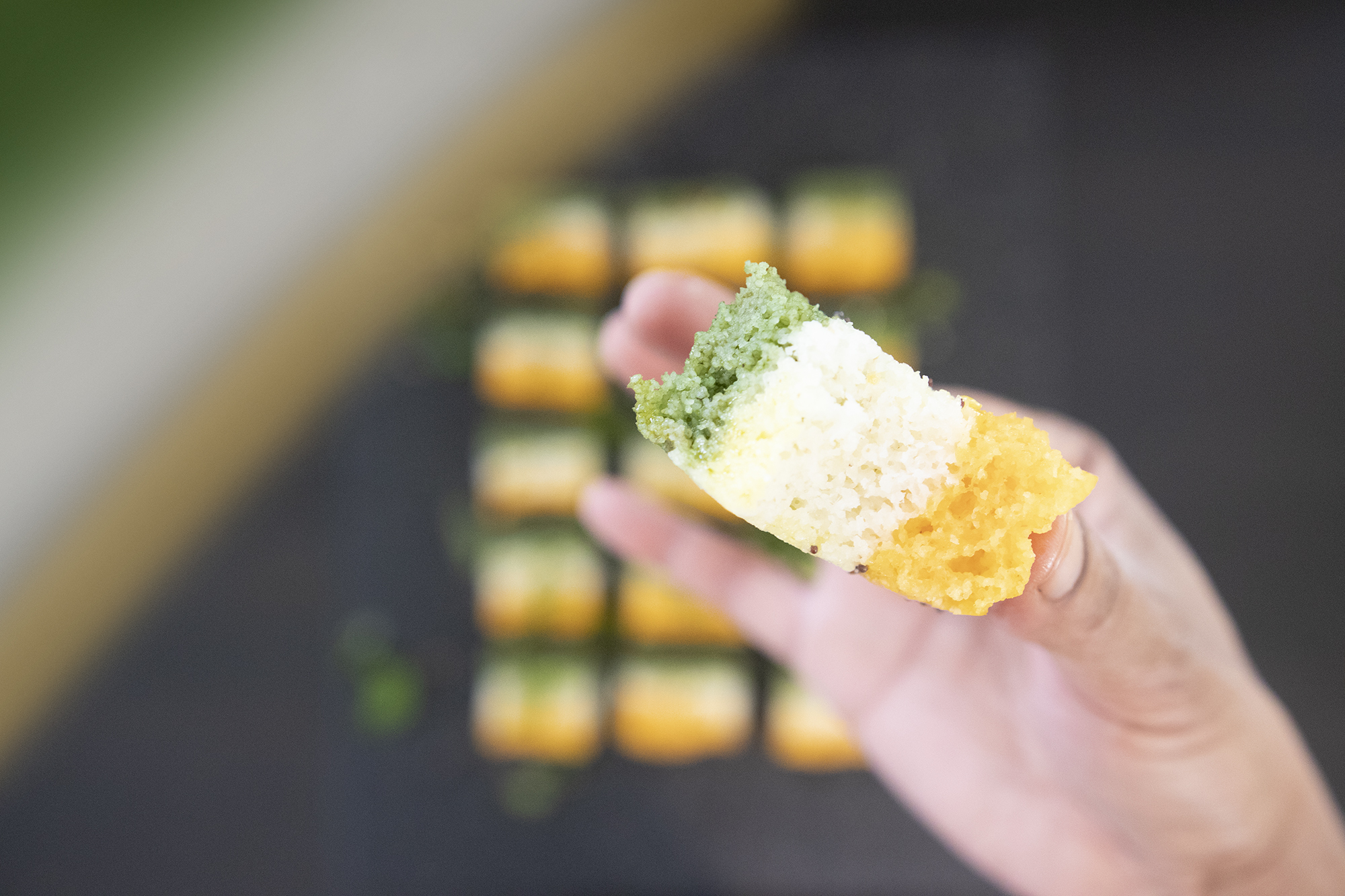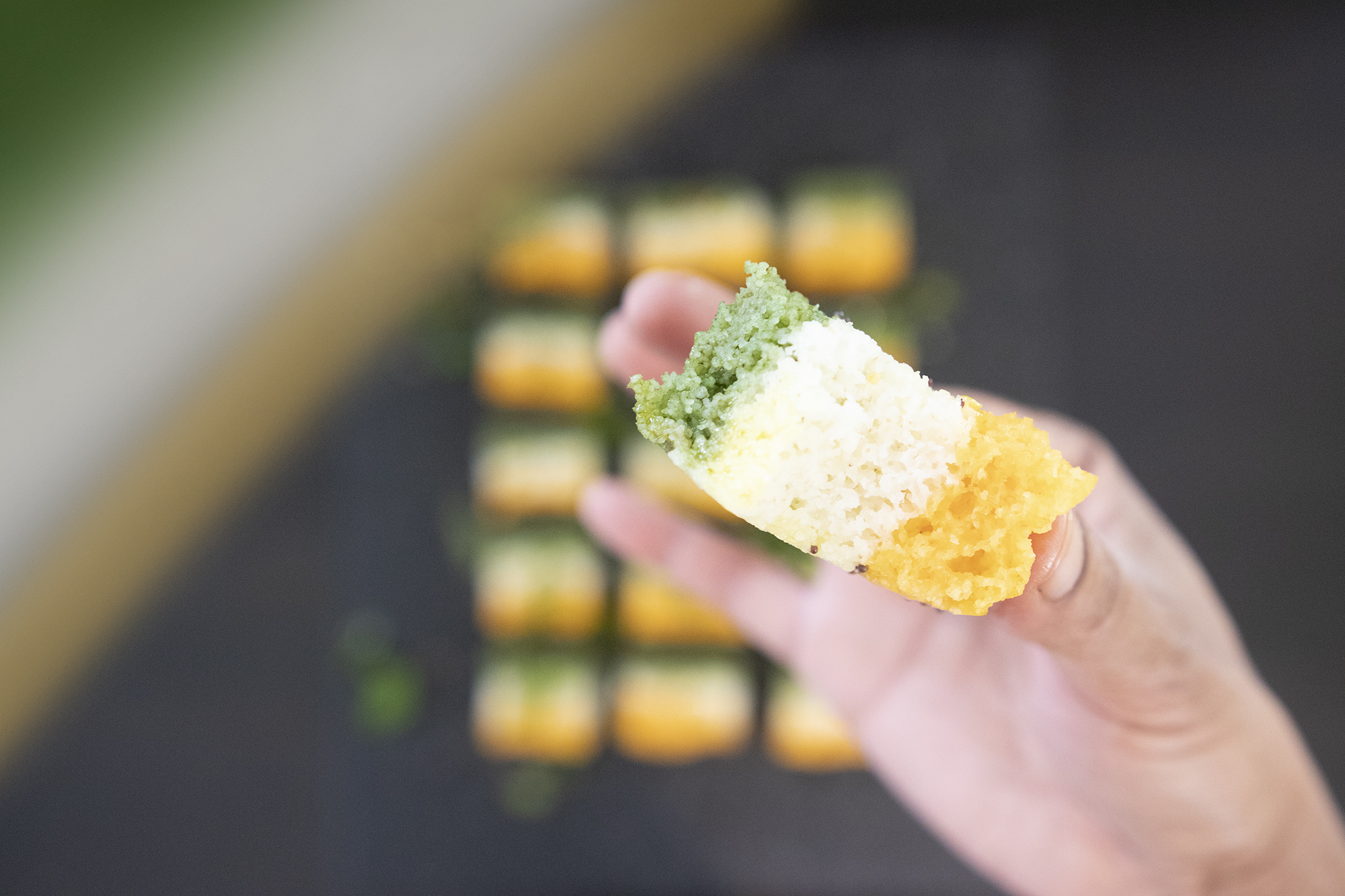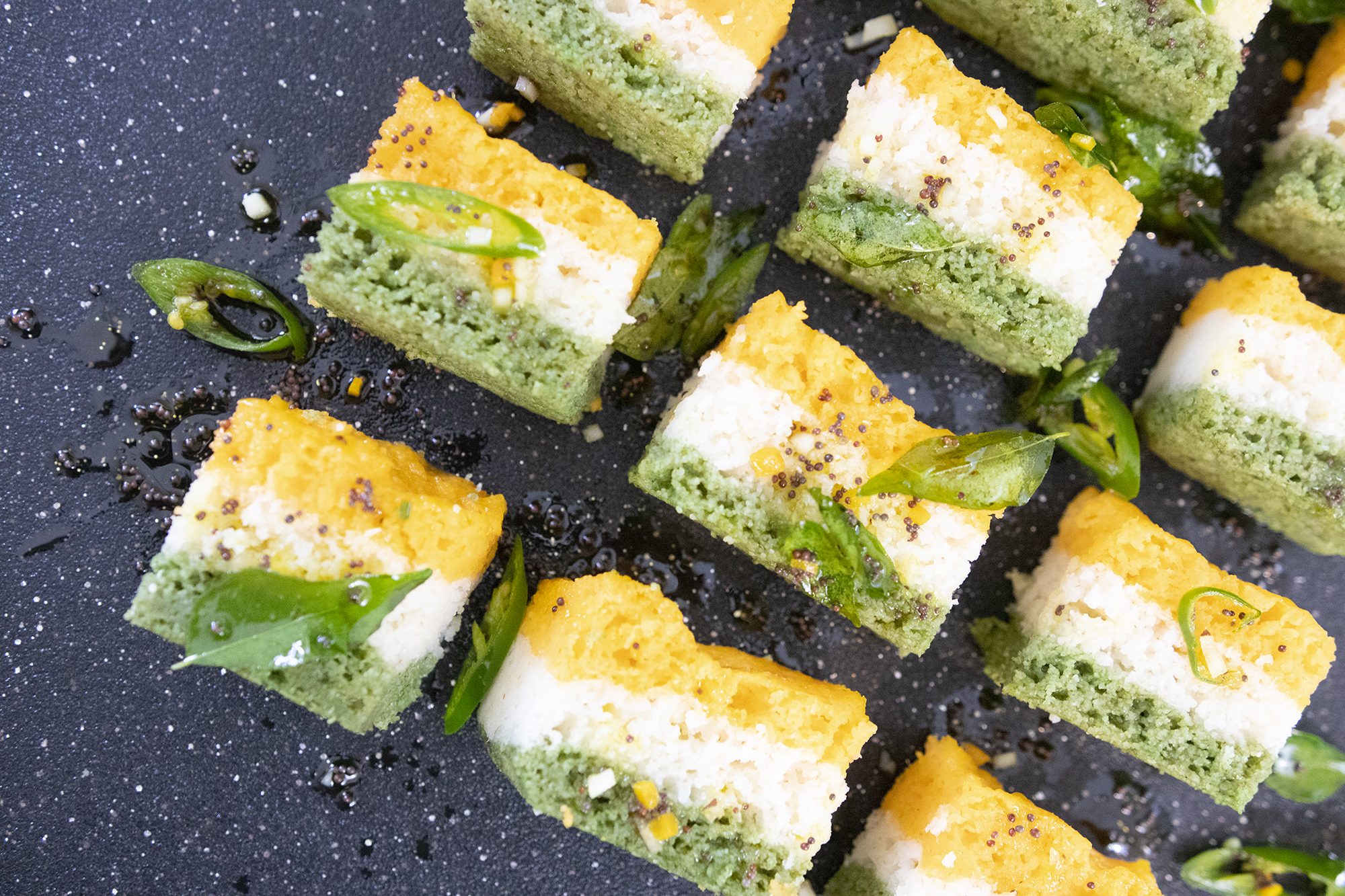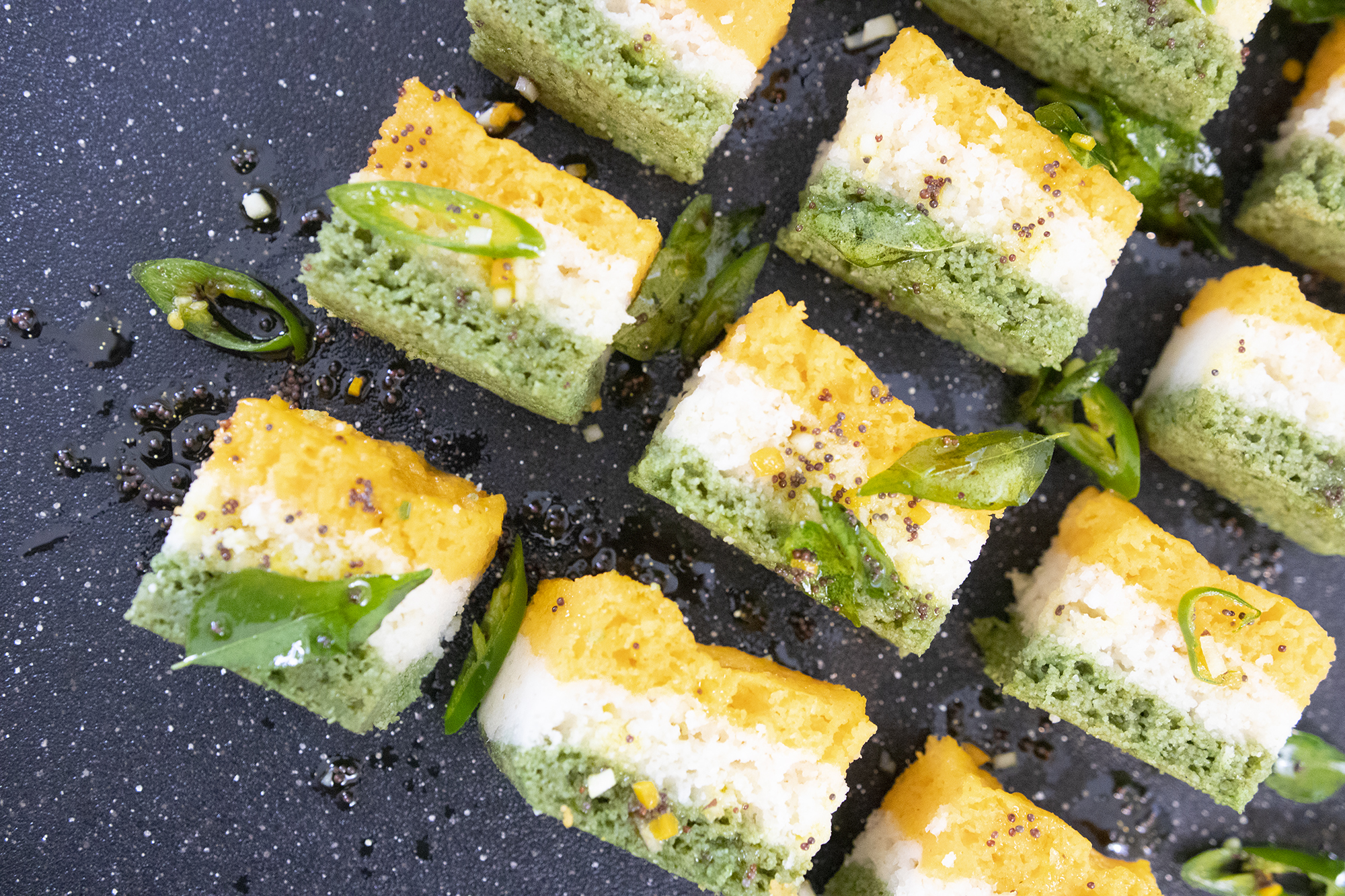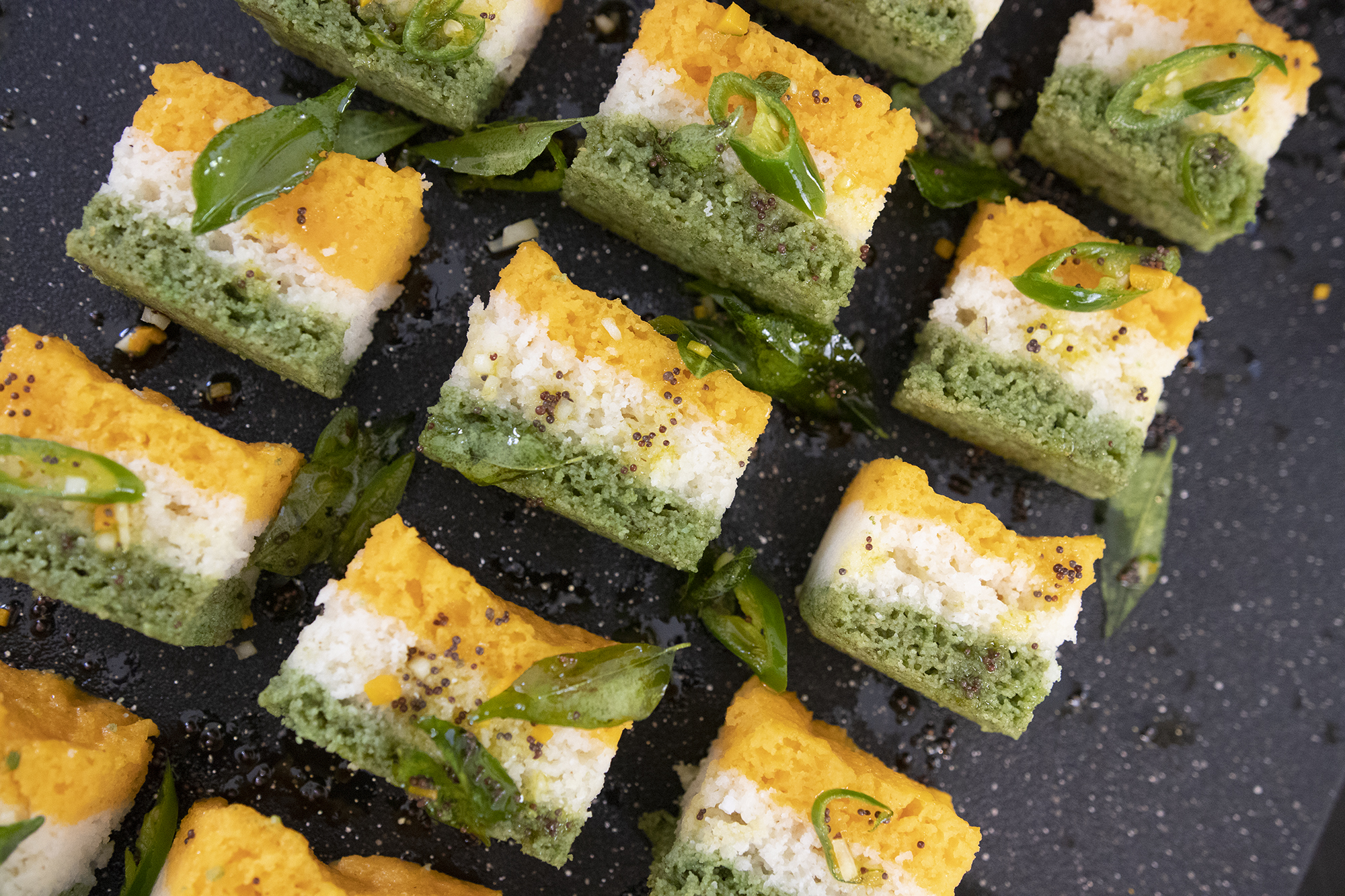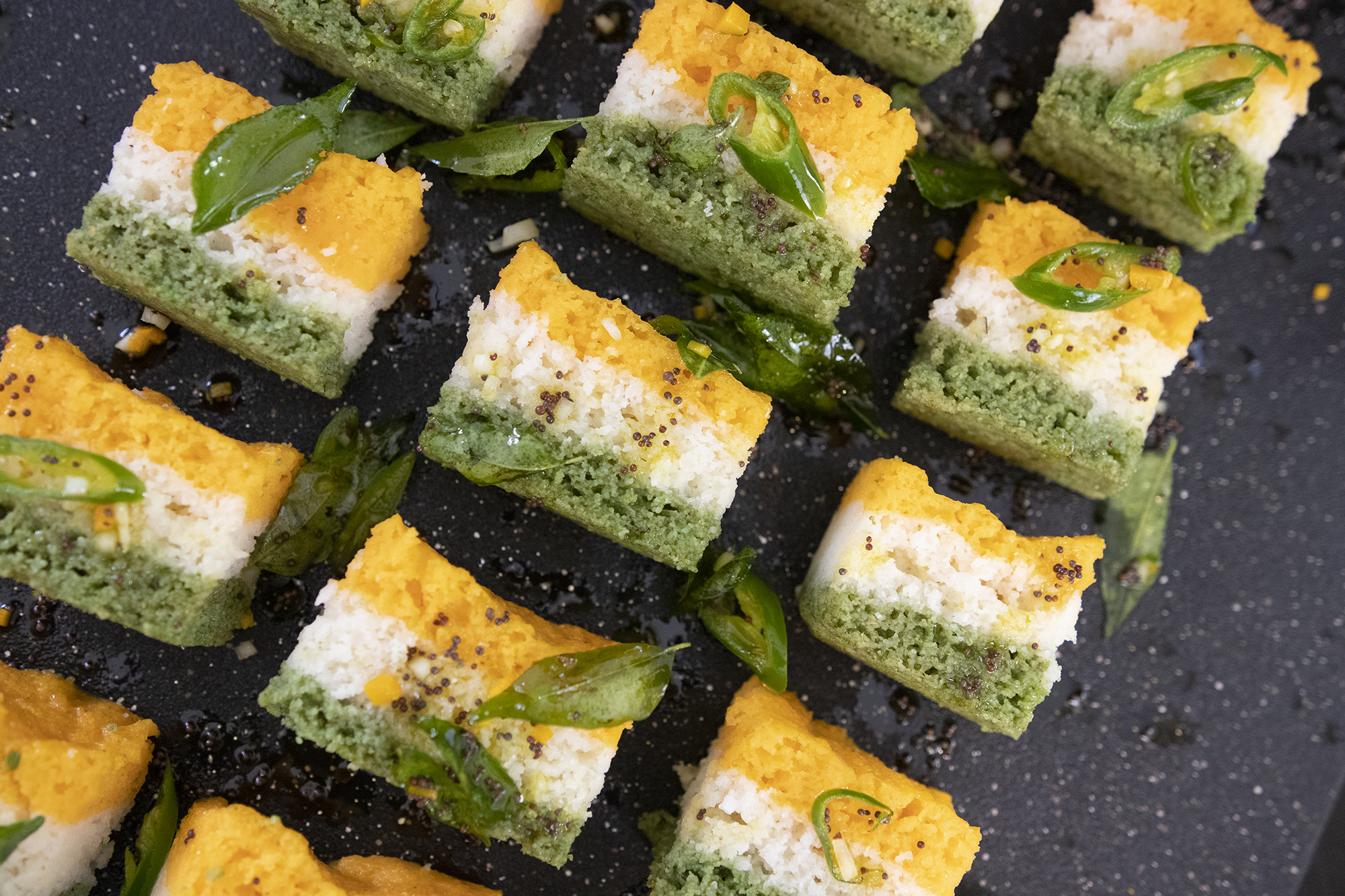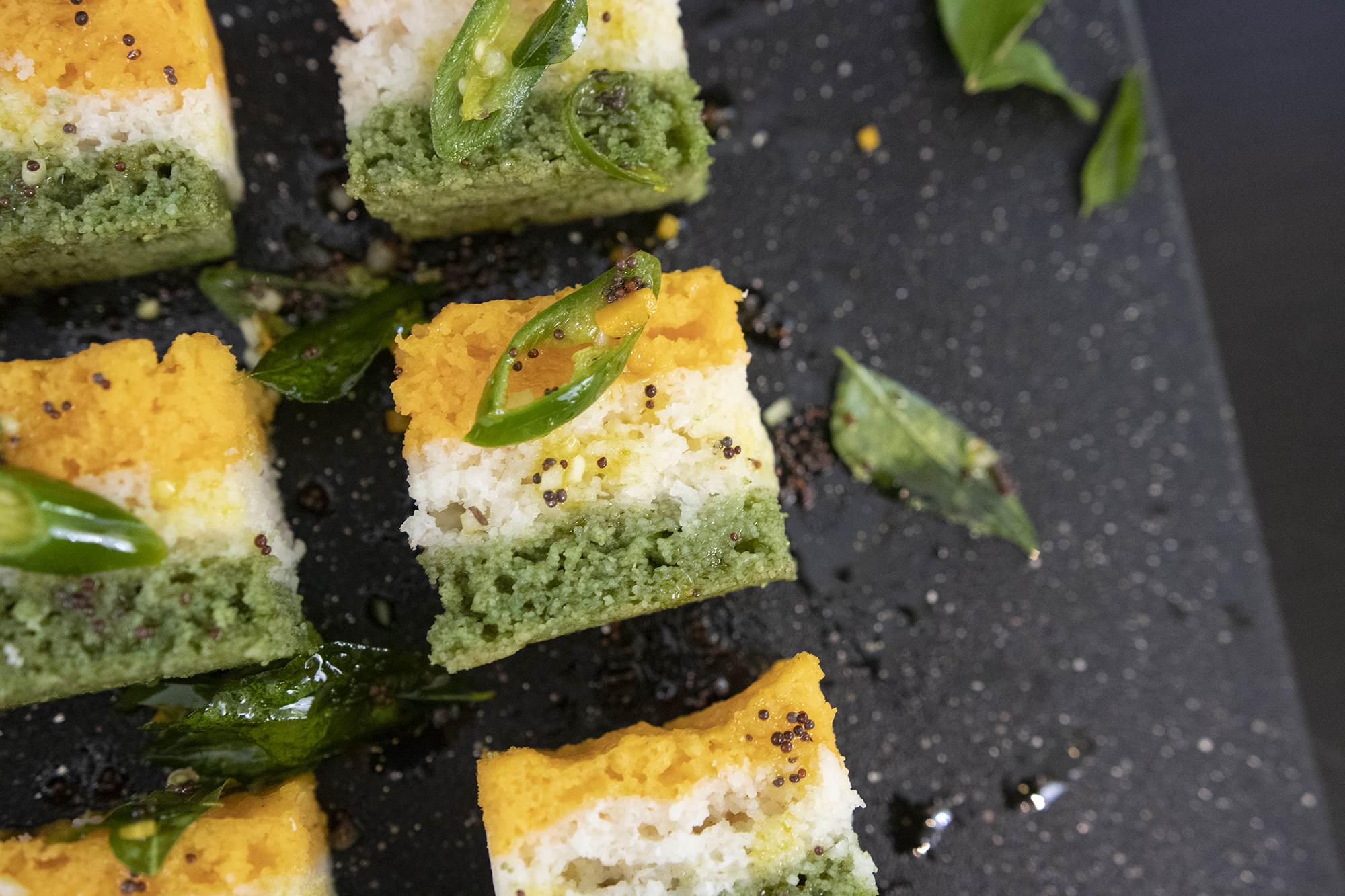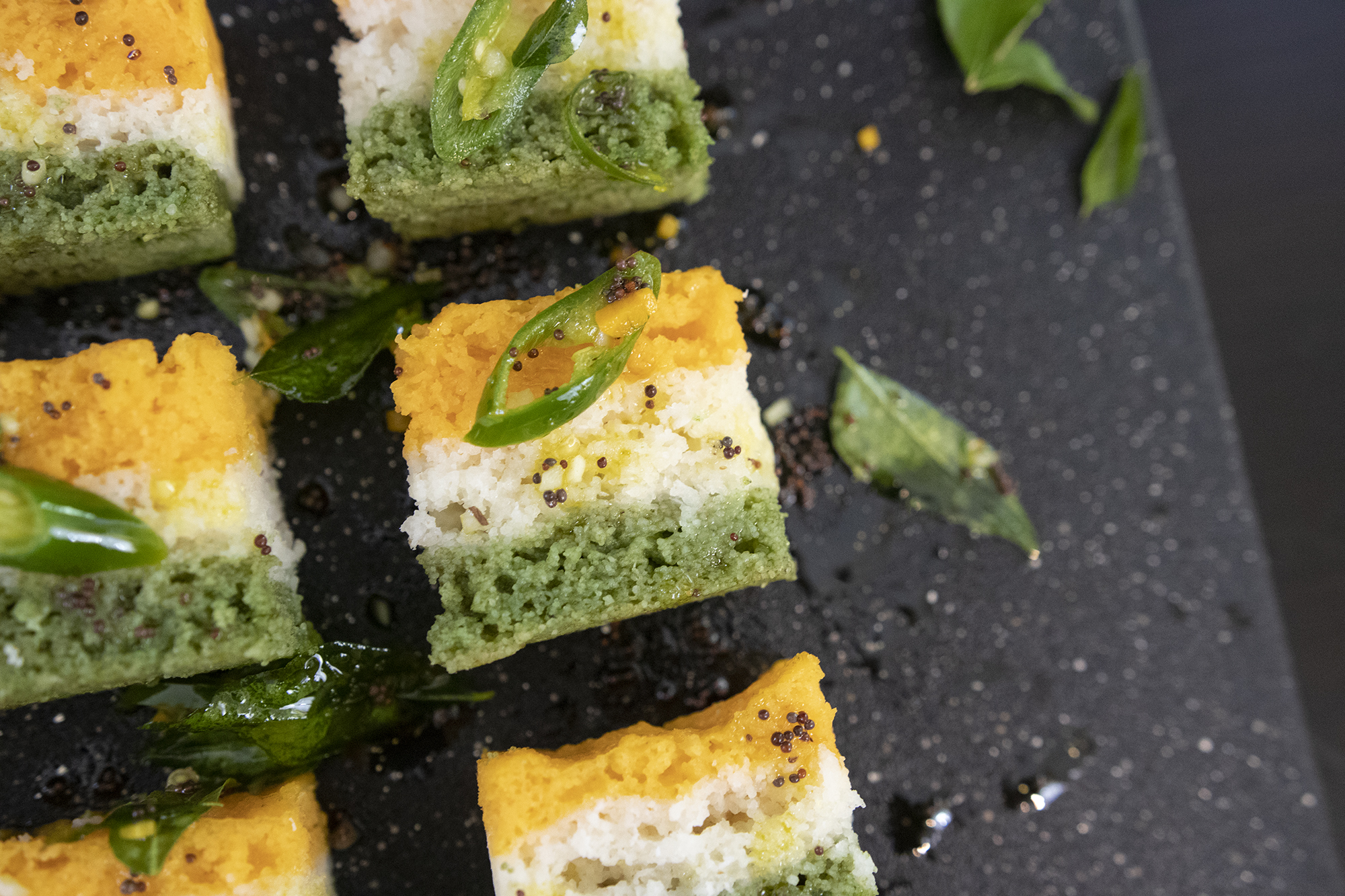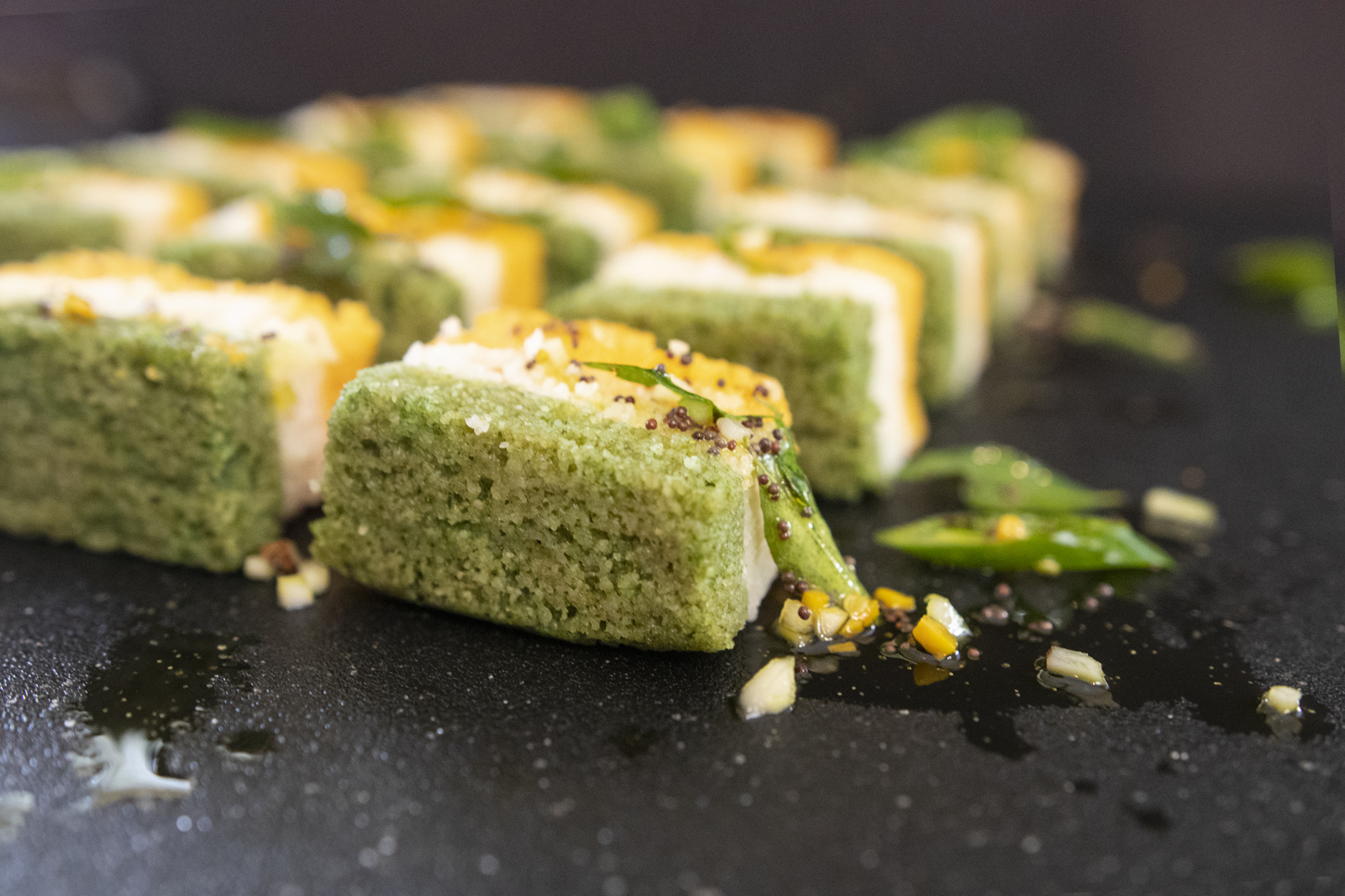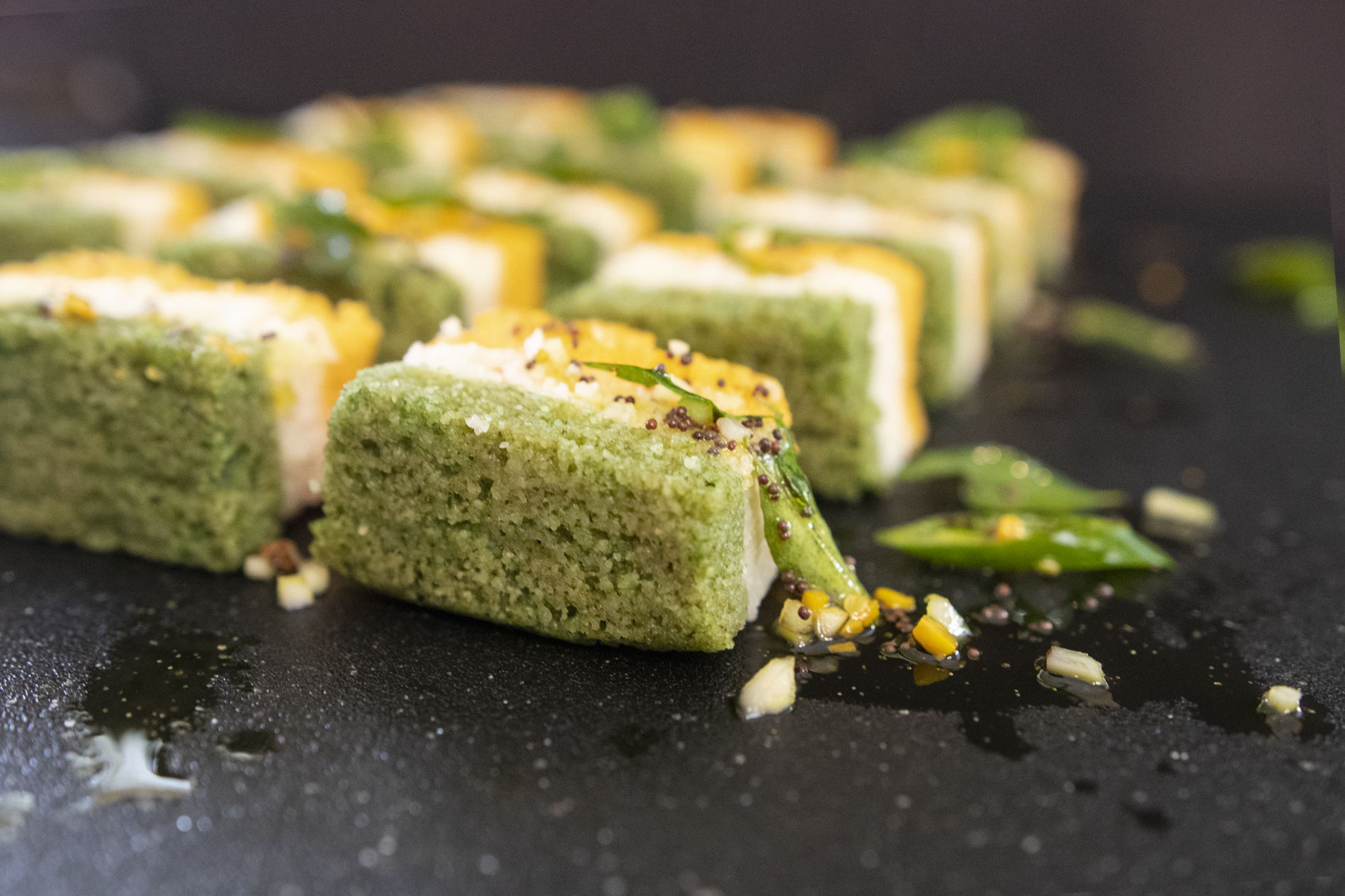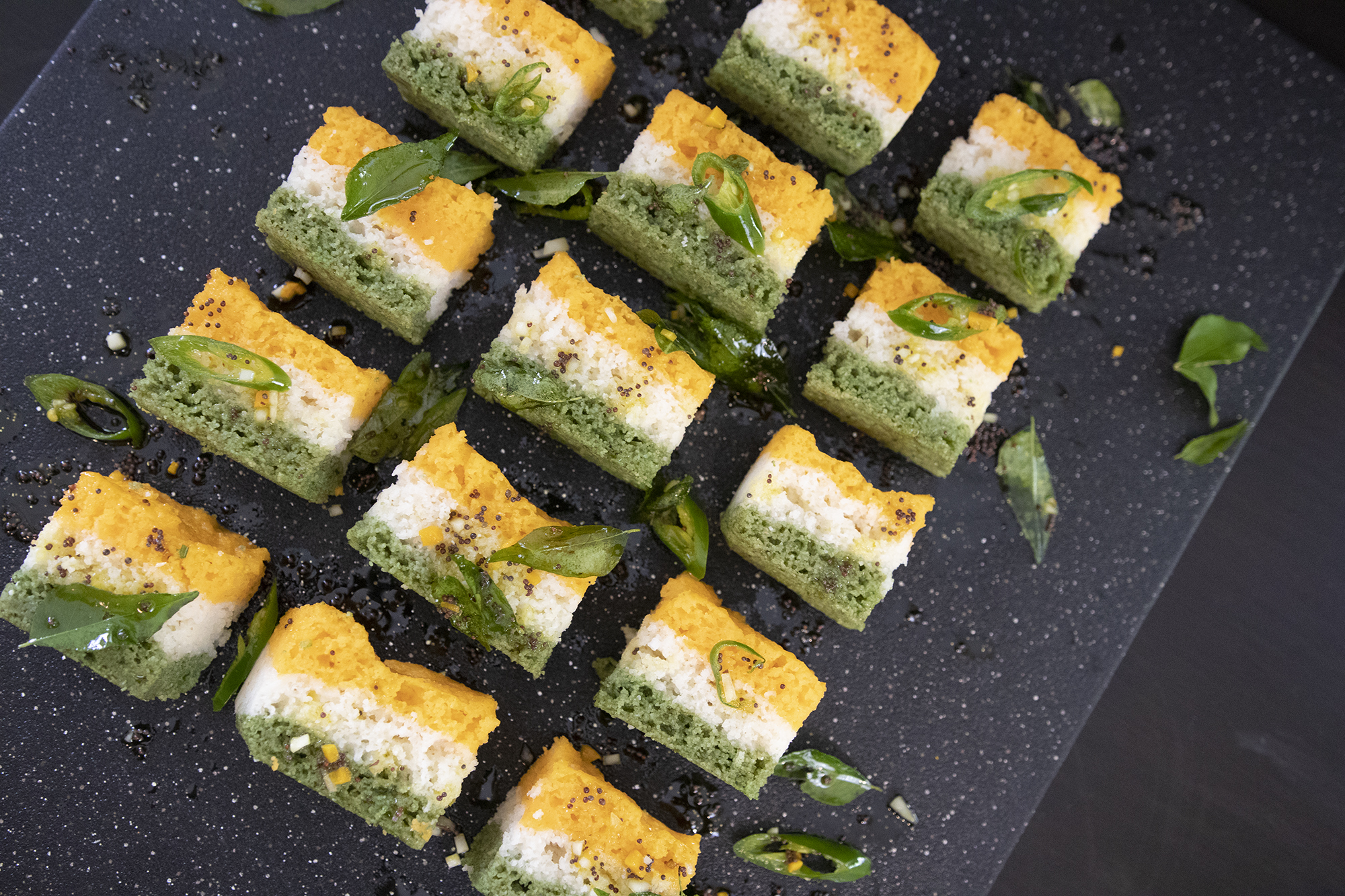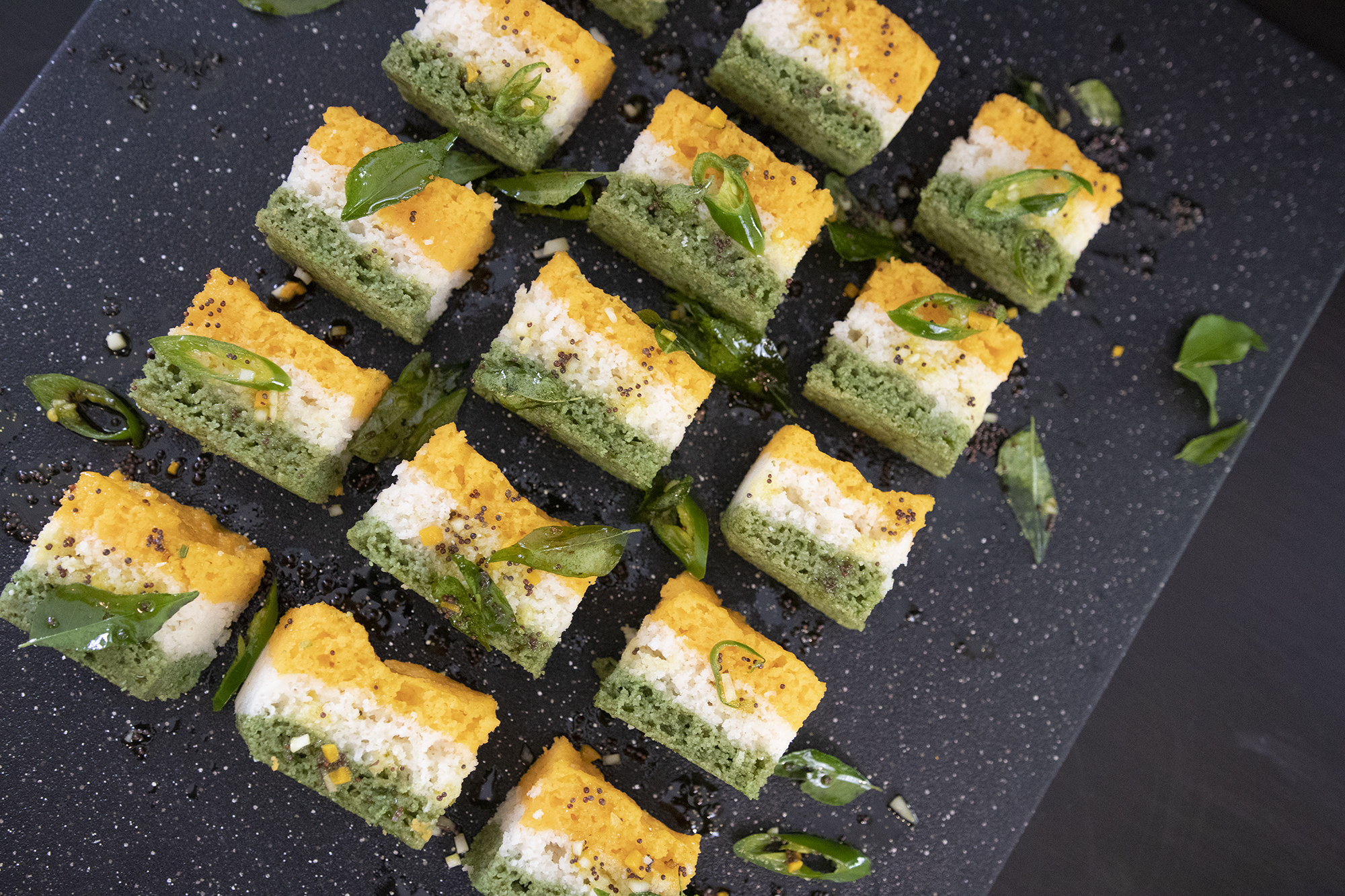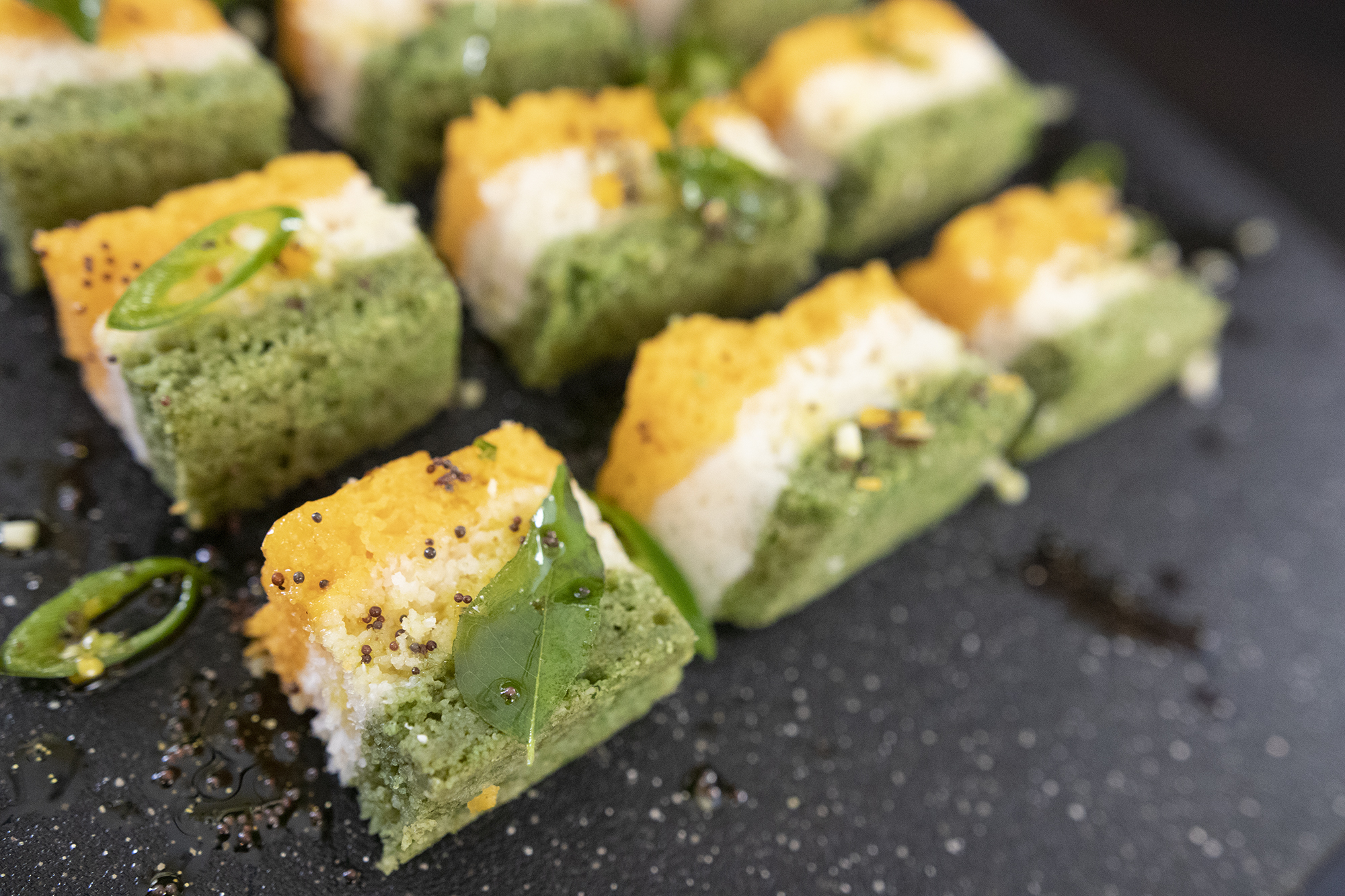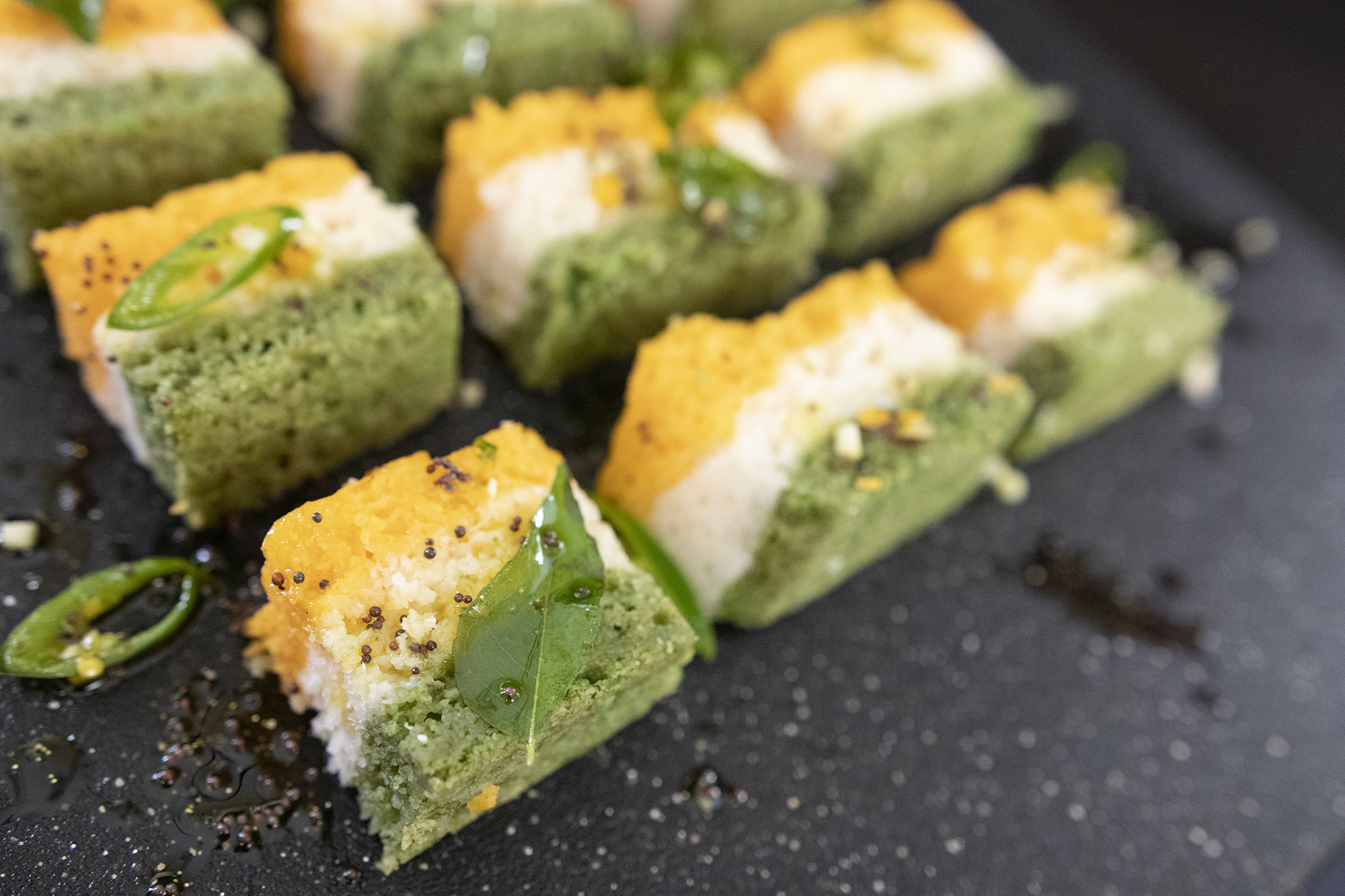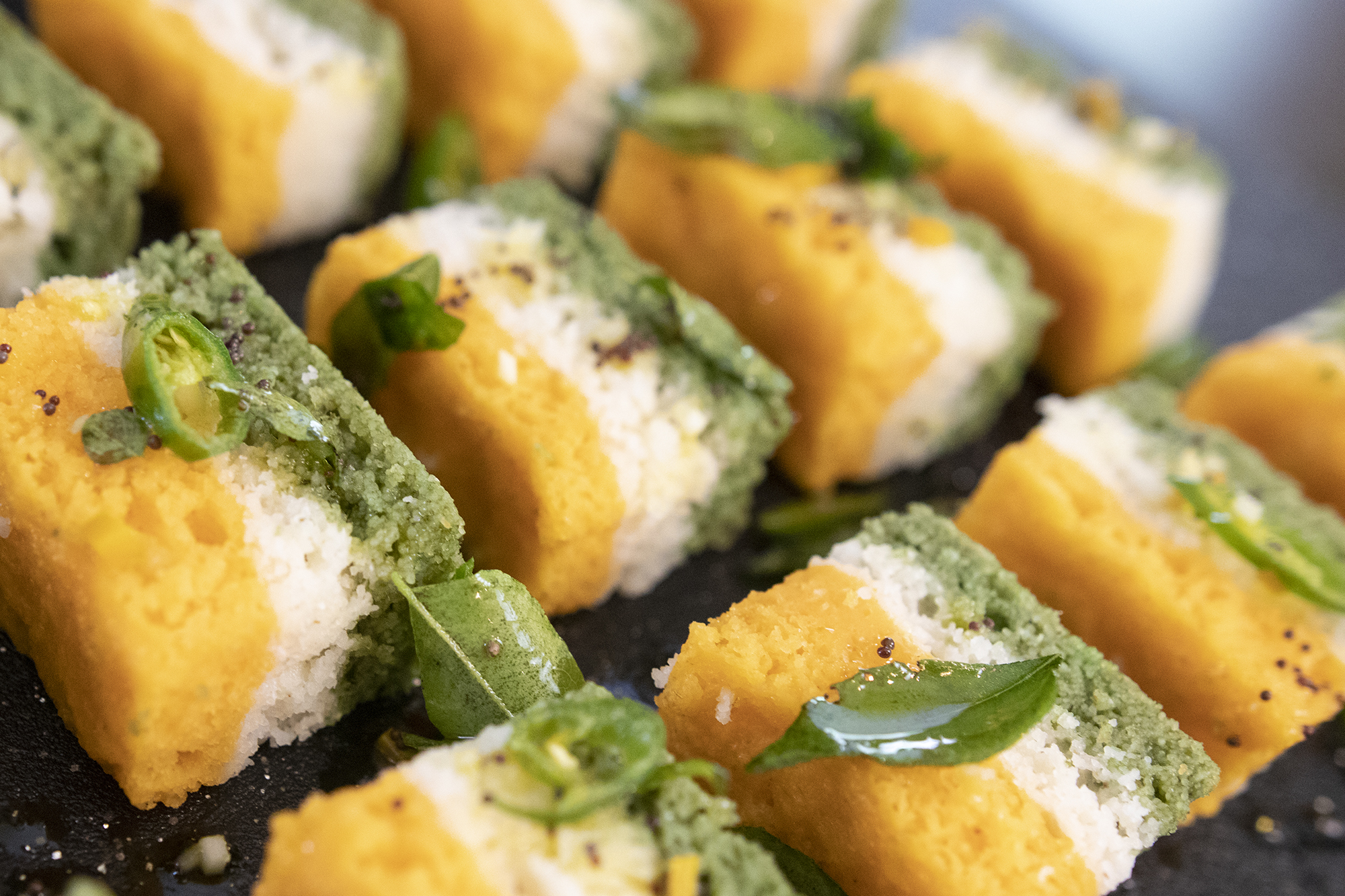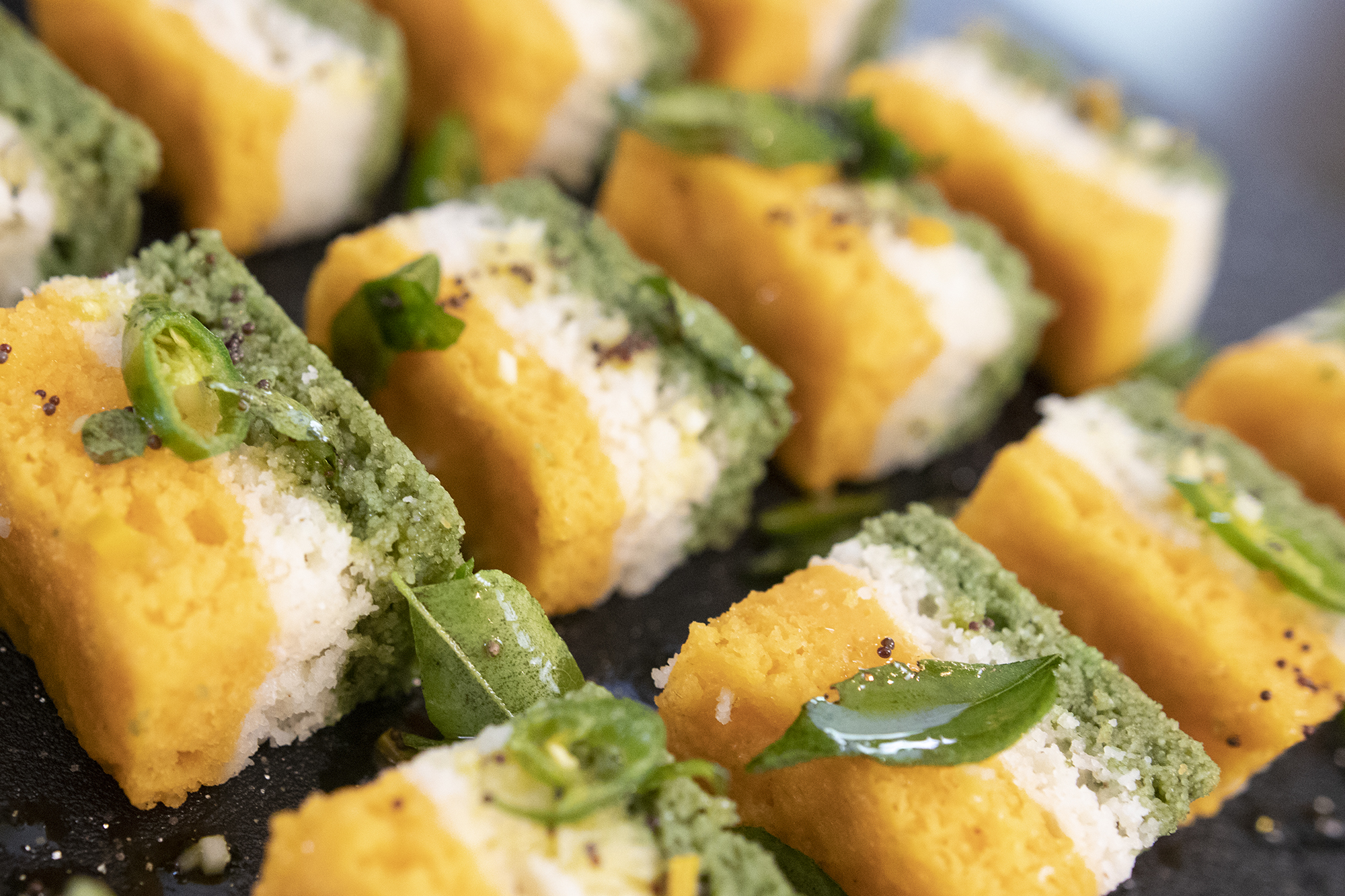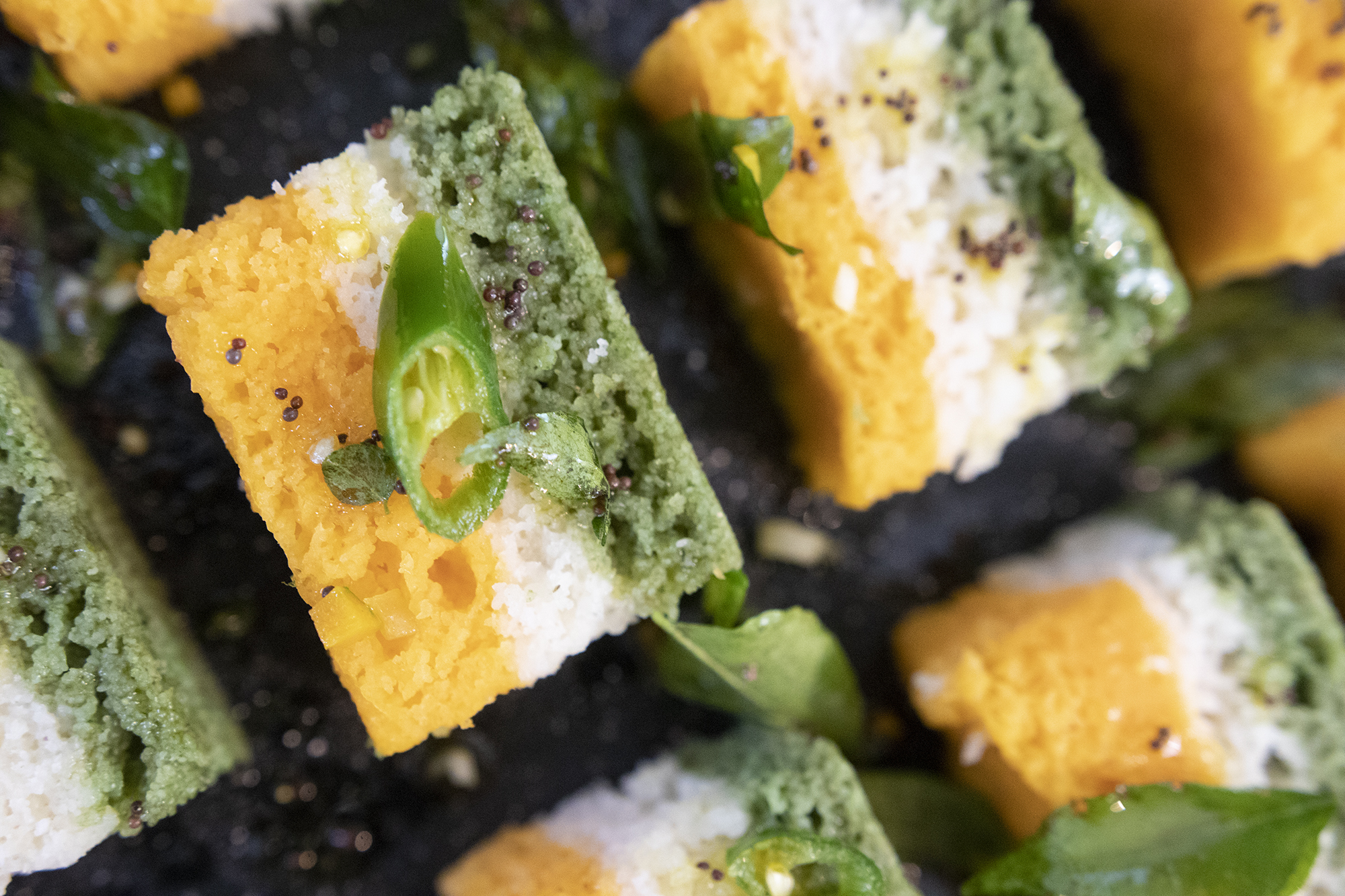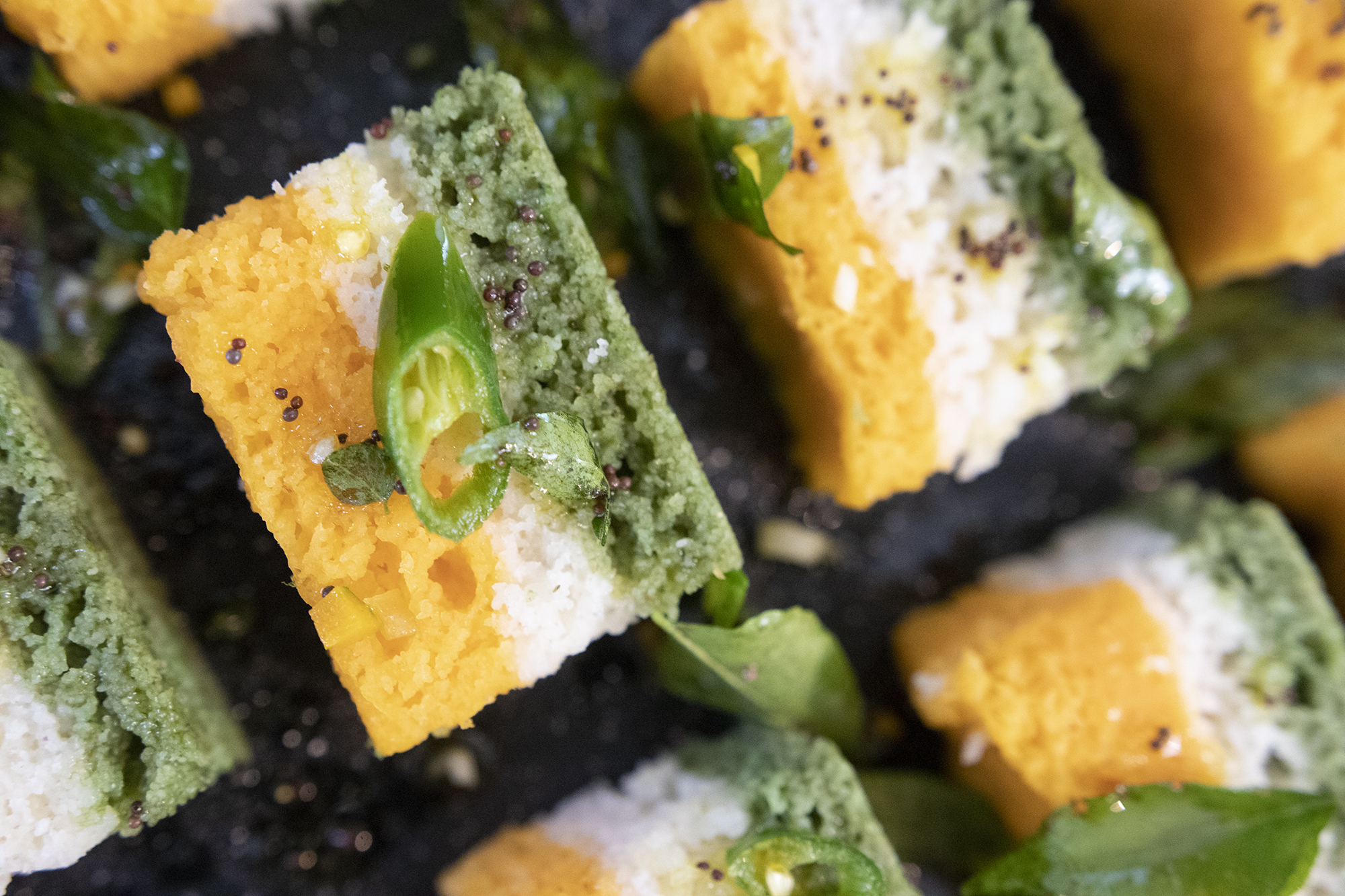 This recipe post really tugs at my patriotic heart strings. As much as I love my new adopted country Canada, I love my roots, my culture and my home India. Back home, Independence Day usually involved a flag hoisting and a celebration. In boarding school we got to wear fancy sarees and be part of the ceremonies.
Back here in Canada, August 15 is like any other day, but it's up to us to remember and reflect on the pain and sacrifices of the many that lost their lives to give us our Independence. My heart will always sing for India, Jai Ho.
In this recipe, I recreate the colors of our tri color flag – orange, white and green in a delicious Dhokla to honor and respect our 'watan'. Using natural colorants like Carrot, Coconut & Spinach, these light and spongy morsels, have great color and flavor.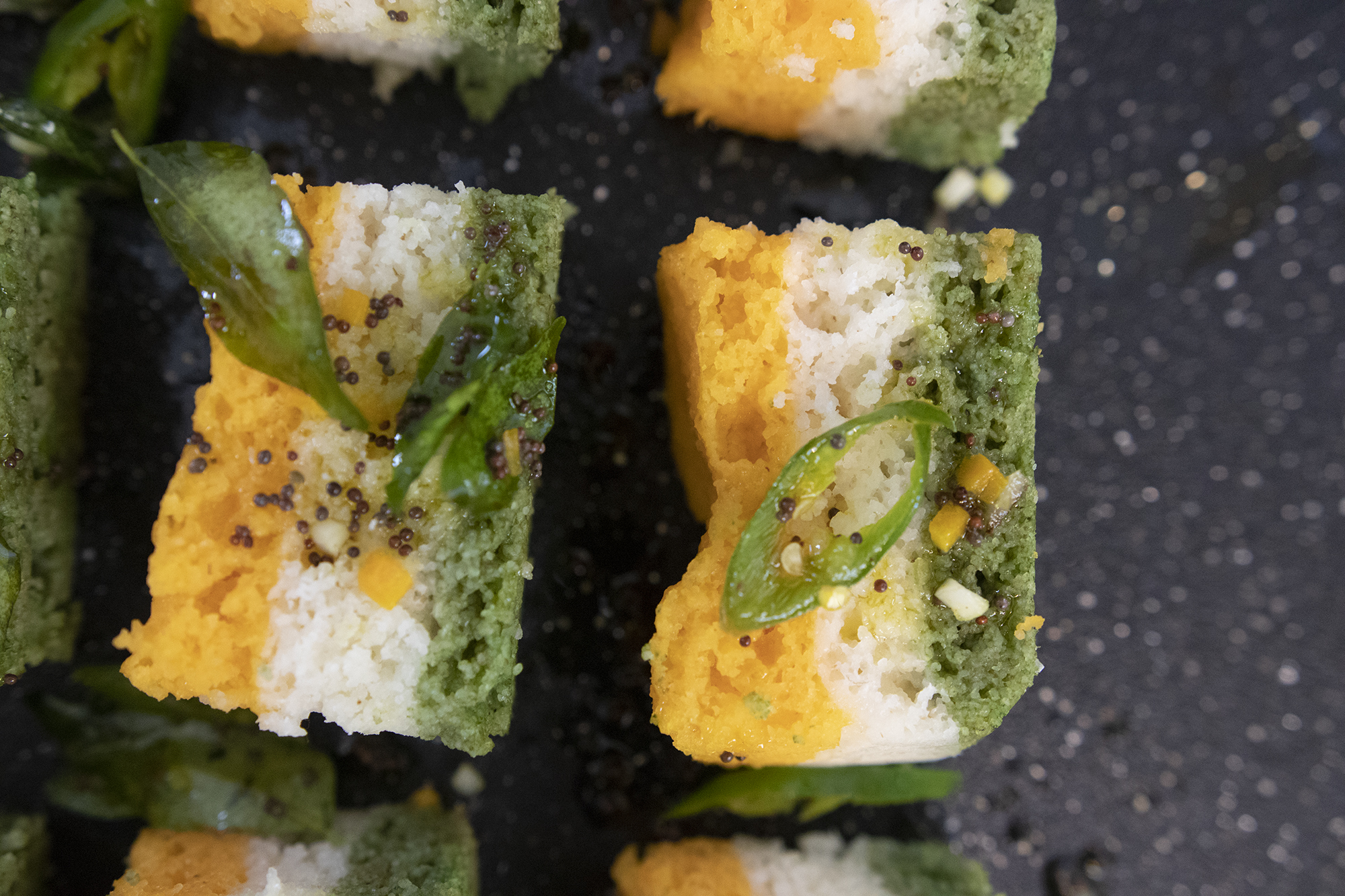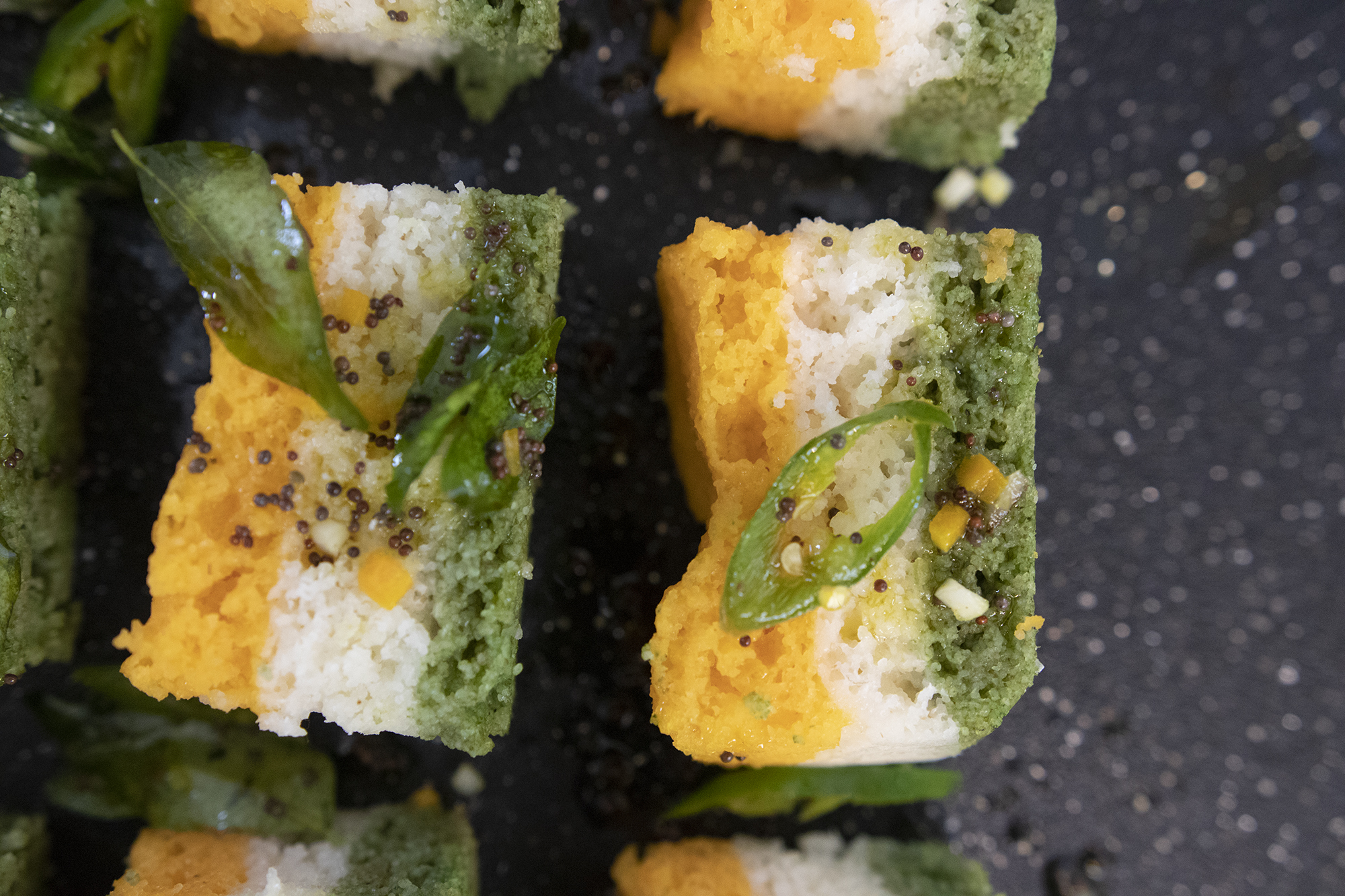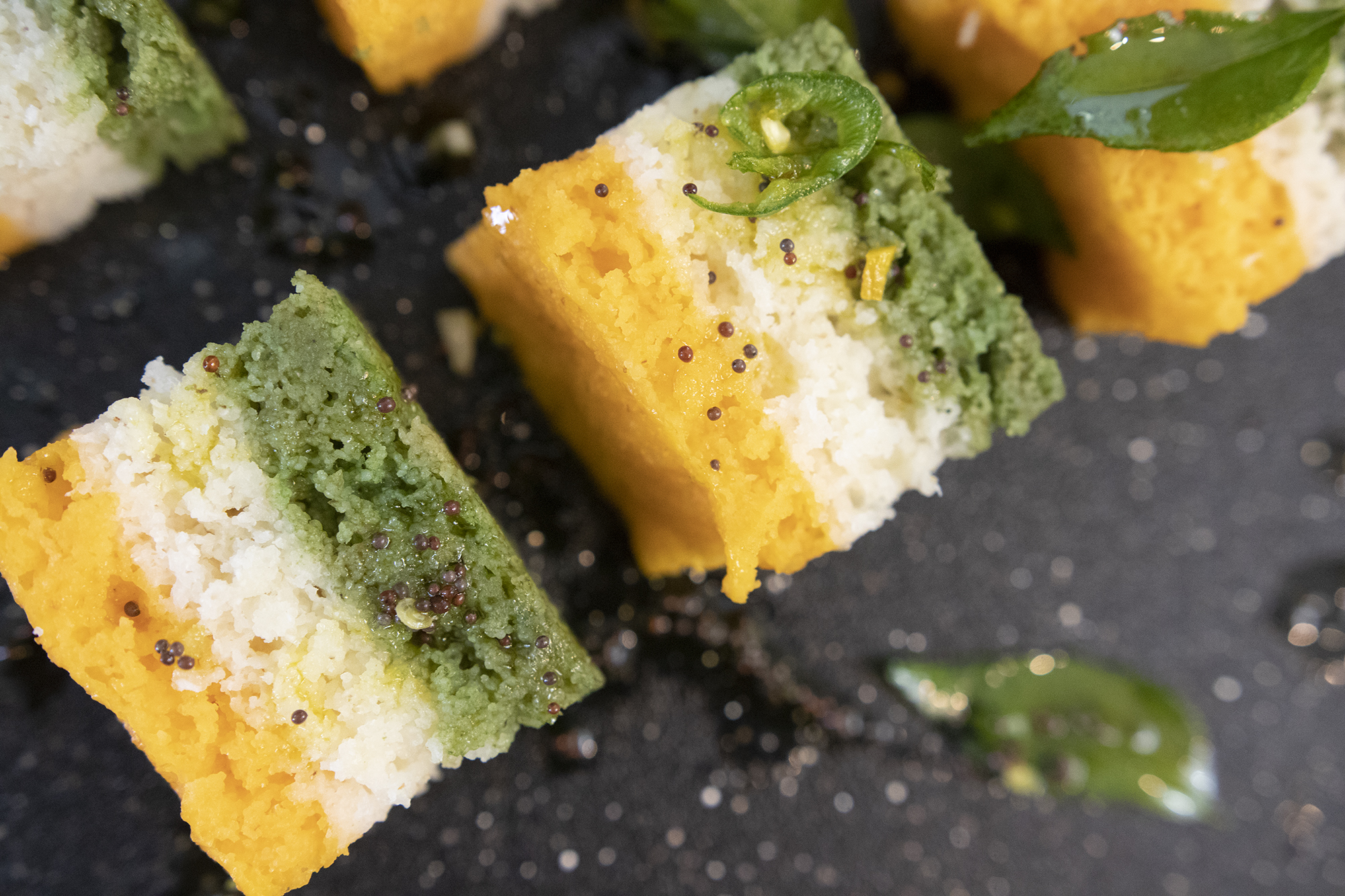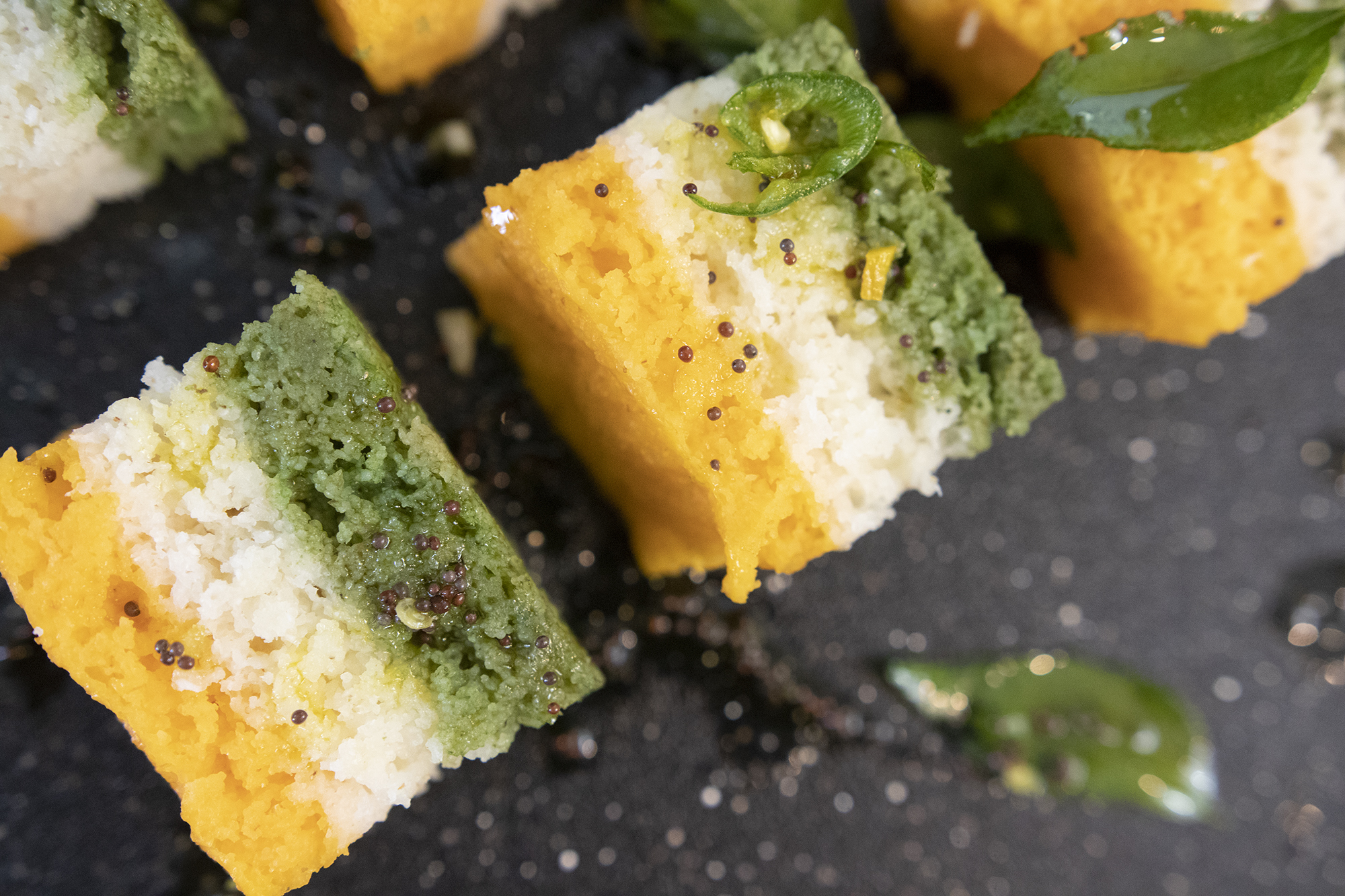 [youtube-subscriber nickname=kravingsblog]
Ingredients
Orange layer
½ cup Carrot puree
½ cup yogurt
½ cup Semolina
1 tsp mixed Salt & Sugar
1 tsp Eno fruit Salt
White layer
½ cup Coconut puree
½ cup yogurt
½ cup Semolina
1 tsp mixed Salt & Sugar
1 tsp Eno fruit Salt
Green layer
½ cup Spinach puree
½ cup yogurt
½ cup Semolina
1 tsp mixed Salt & Sugar
1 tsp Eno fruit Salt
Tadka – Tempering
1 tbsp Mustard Oil
1 tbsp regular Oil
1 tsp Mustard seeds
1 tsp each finely diced confetti Carrot & Coconut(optional)
2 tbsps sliced green Chillies
¼ cup Curry leaves
Instructions
In three separate bowls, mix all the respective color ingredients together except the fruit salt that can only be added at the last minute
Create a steam bath in a large pot and place something at the bottom so the dhokla container does not touch the water
In a greased pan quickly add the first color(I did green) by vigorously mixing the Eno fruit salt in and spreading evenly
Allow to steam for 7 – 10 minutes
Repeat the process with the white and orange layer
Once done, allow the cake pan to cool and then run a knife along the edges to free it
Cut into rectangles to reveal the tri colors
Prepare a tadka by heating the oils and all the other ingredients together and pour over the dhokla and serve
https://kravingsfoodadventures.com/tiranga-dhokla/