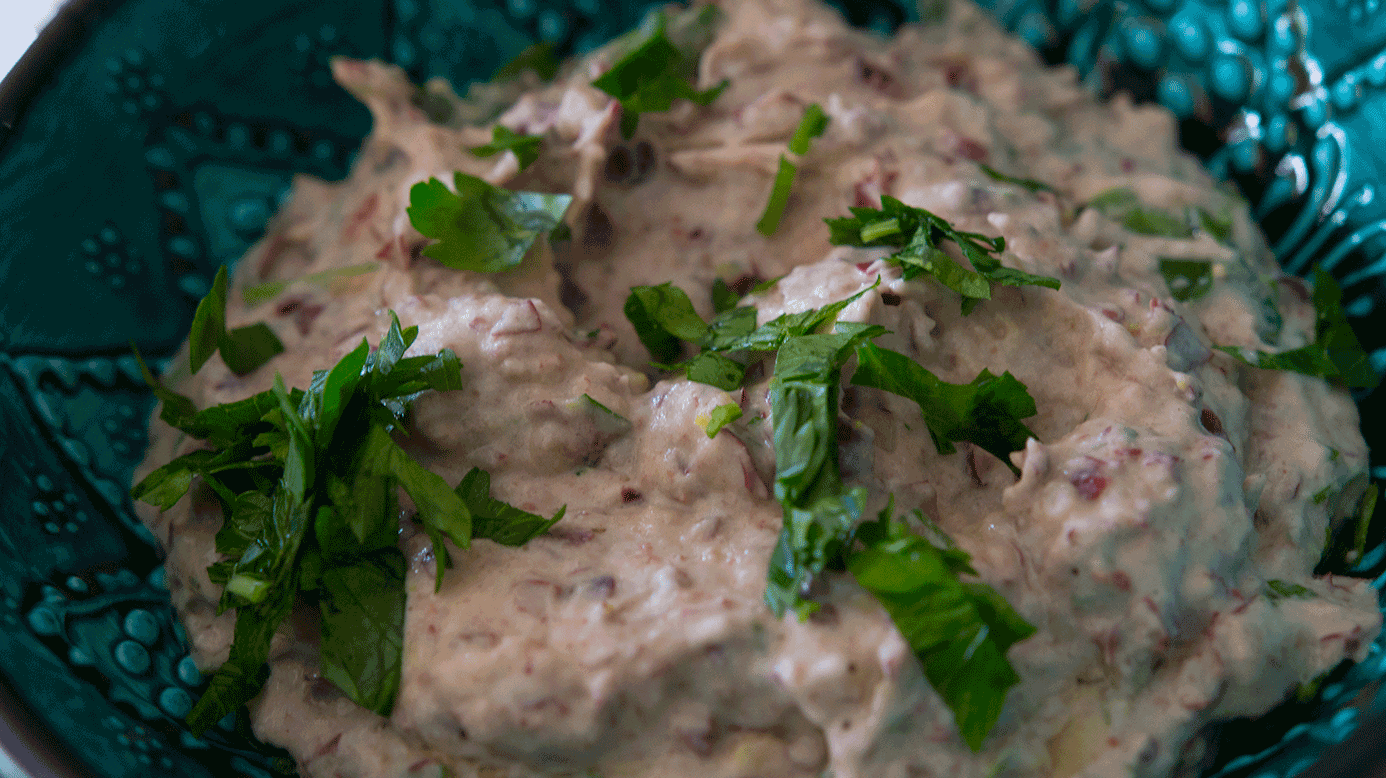 Who doesn't love a good creamy hummus. Try this Red Kidney Bean version for a healthier version that's big on taste. It's great served with pita crisps and also smeared on a sandwich or wrap.
[youtube-subscriber channelname=kravingsblog]
Ingredients
Juice of lemon
1 cup Tahini
4- 5 cloves of Spiced Garlic
19 oz can of Red Kidney Beans
2 tbsp Olive oil
Salt
Pepper
1 cup Parsley
Instructions
Add the wet ingredients in the food processor first – lemon juice, tahini and spiced garlic. Add the Red Kidney beans, olive oil, salt and pepper and blend to a creamy paste. Add half the parsley that is coarsely chopped. Pulse. Garnish with the rest of the parsley. Drizzle with more Olive oil and serve.
https://kravingsfoodadventures.com/red-kidney-bean-hummus/