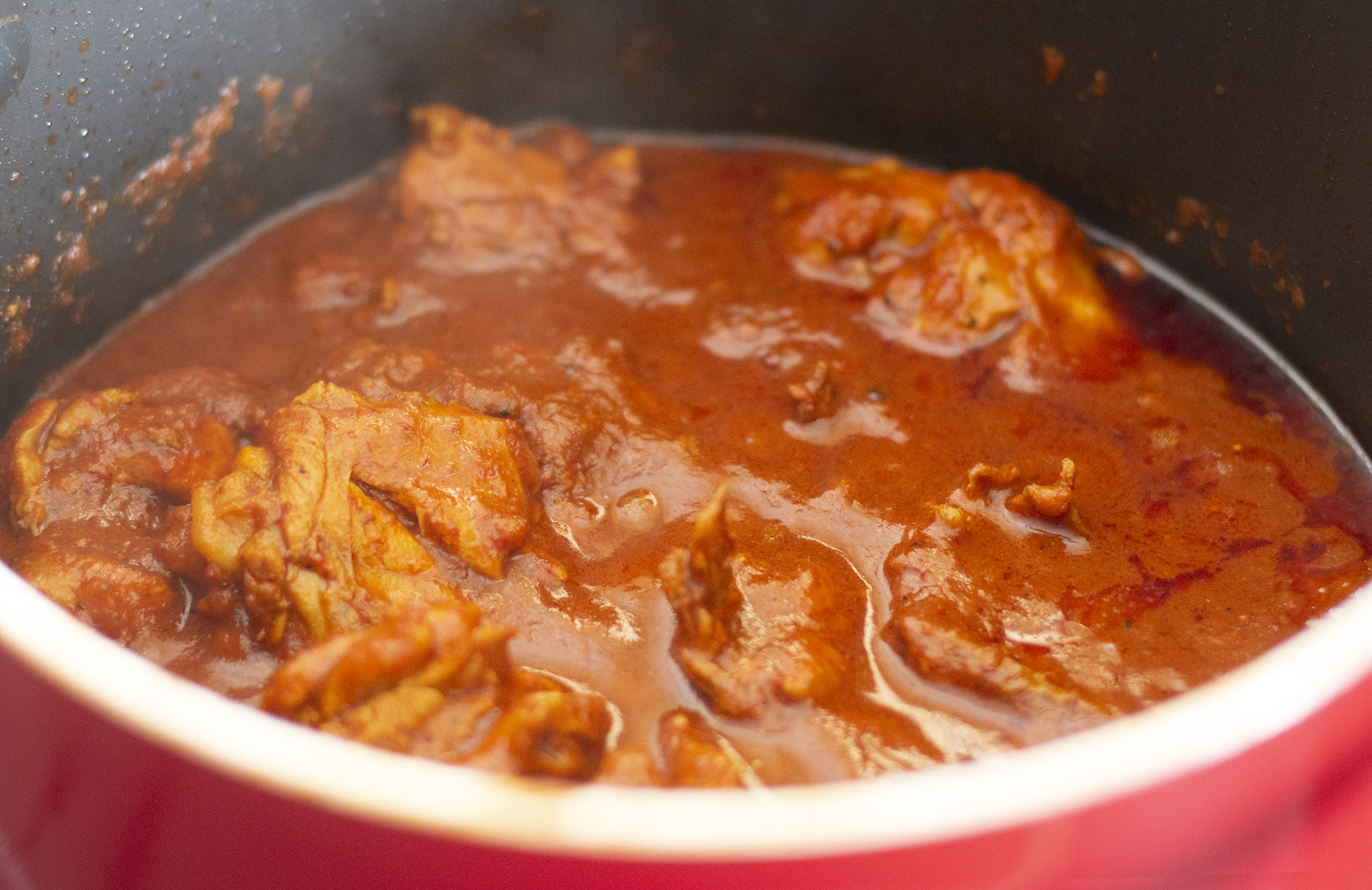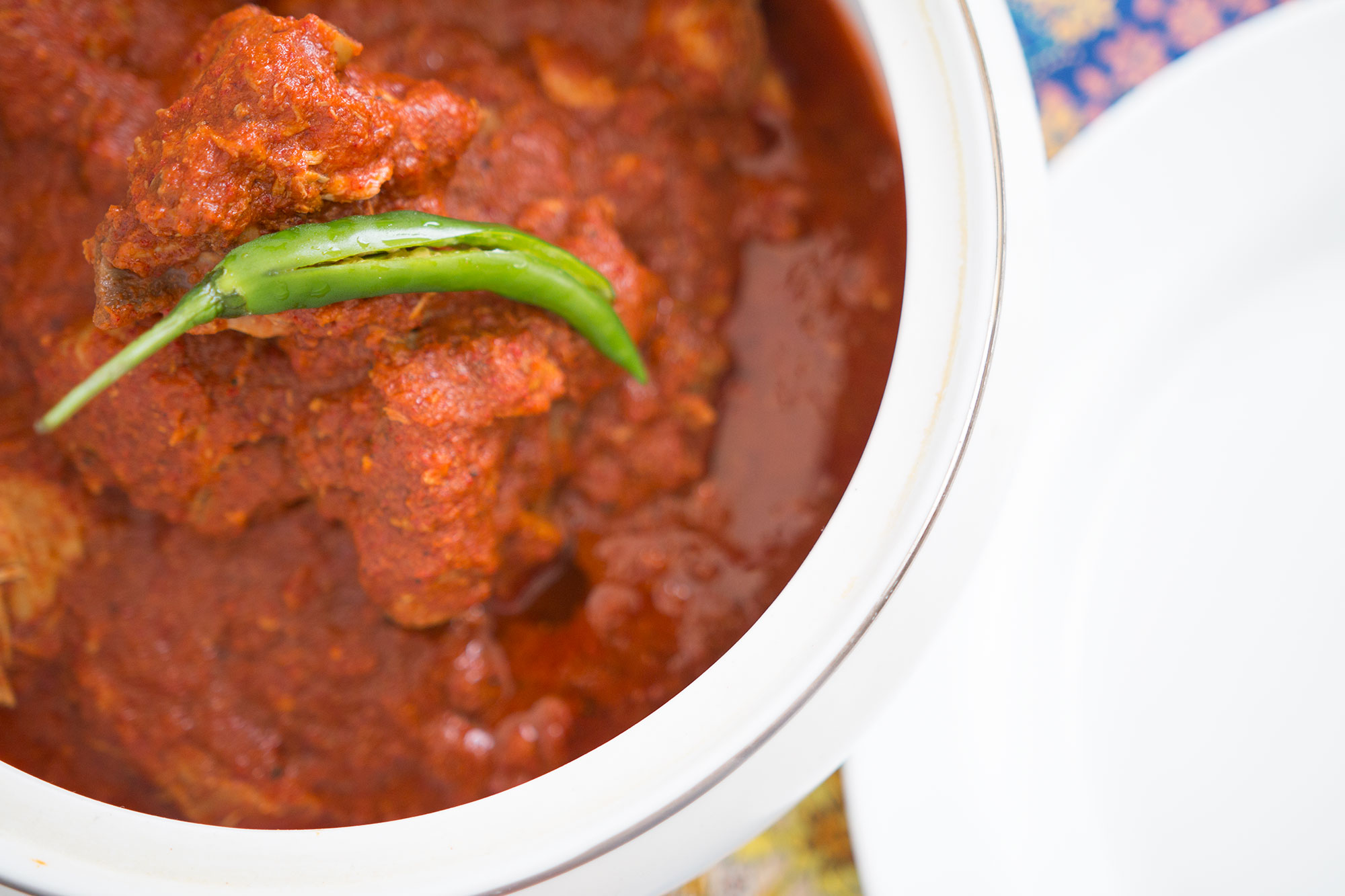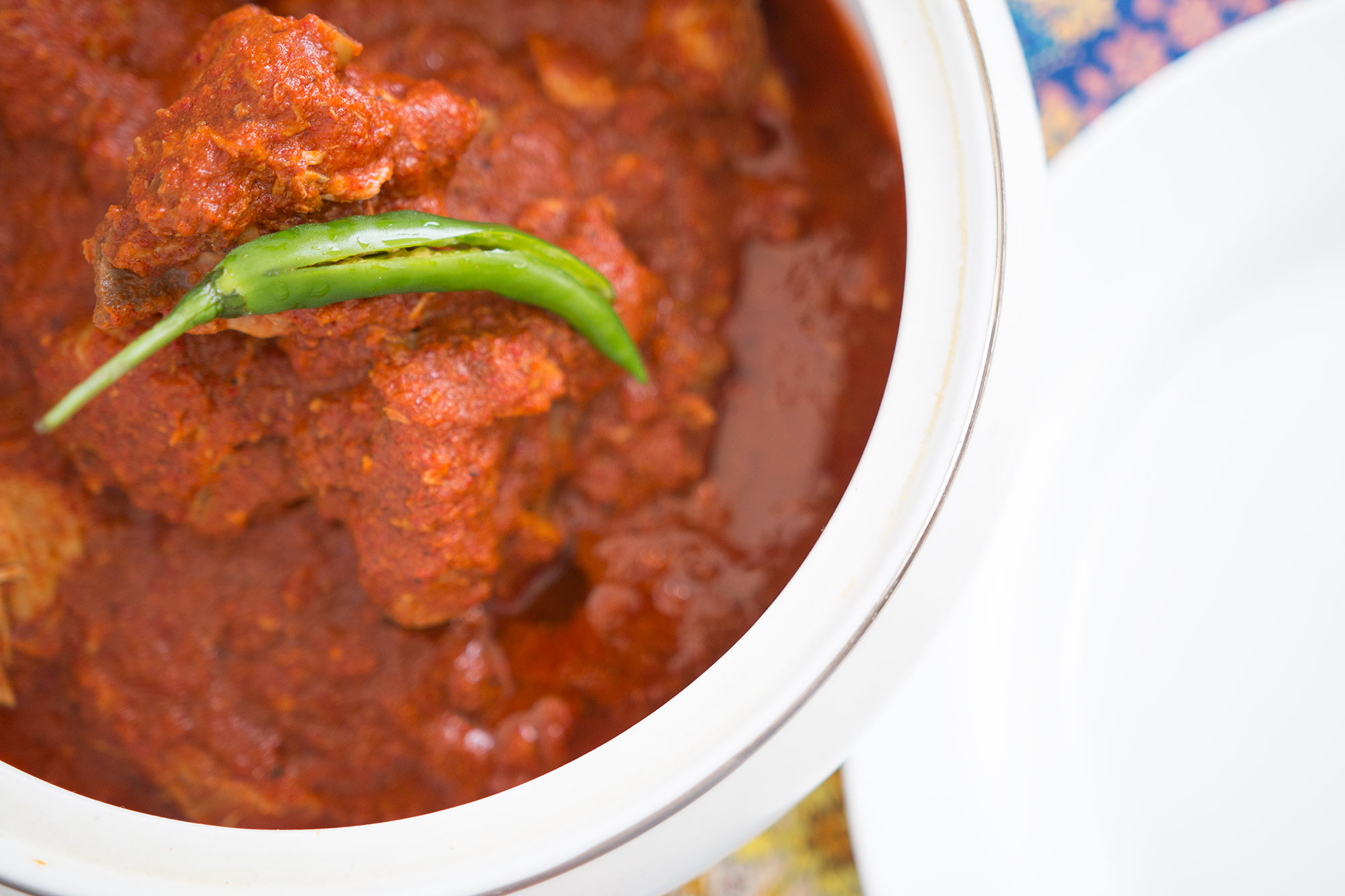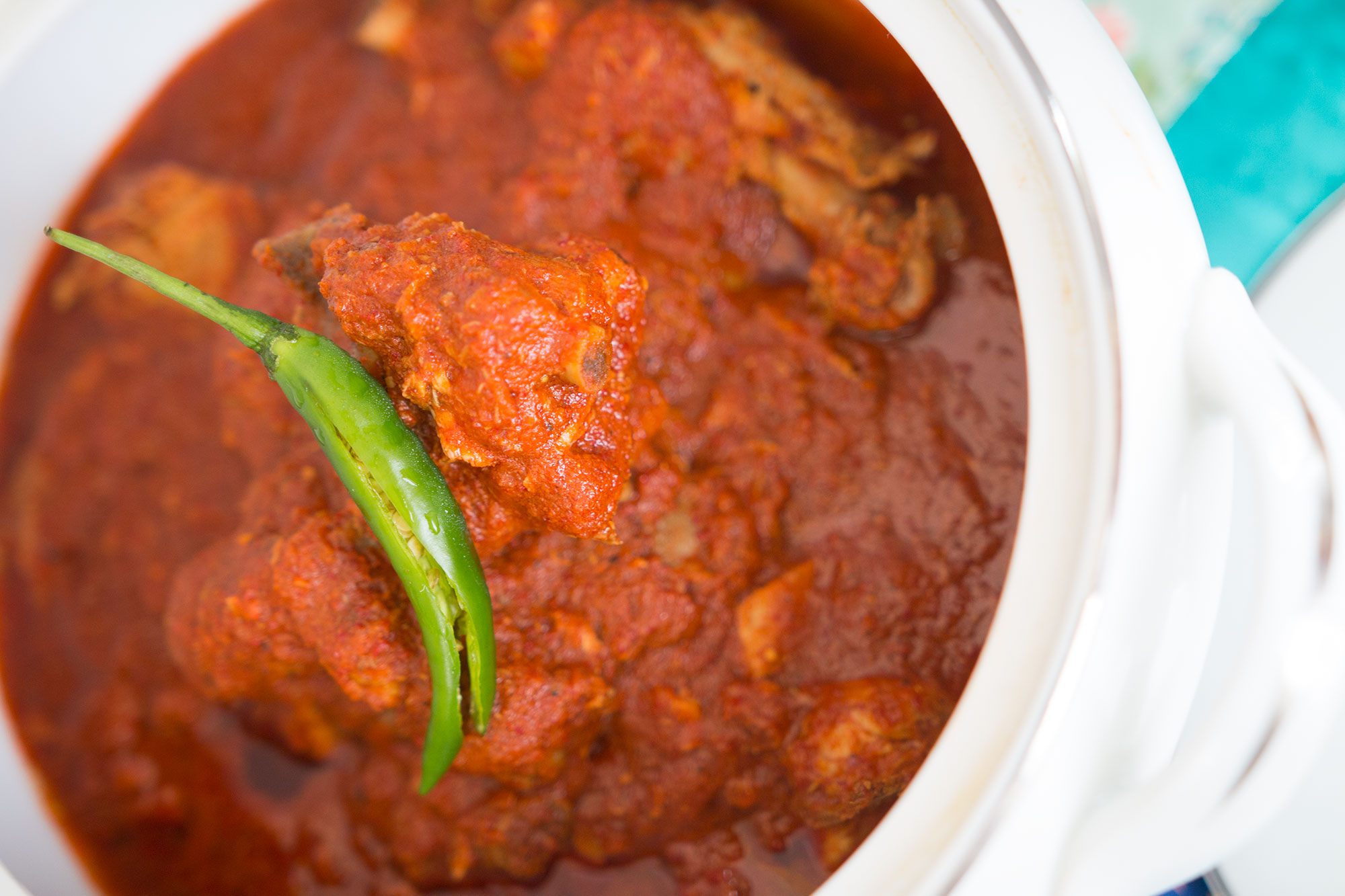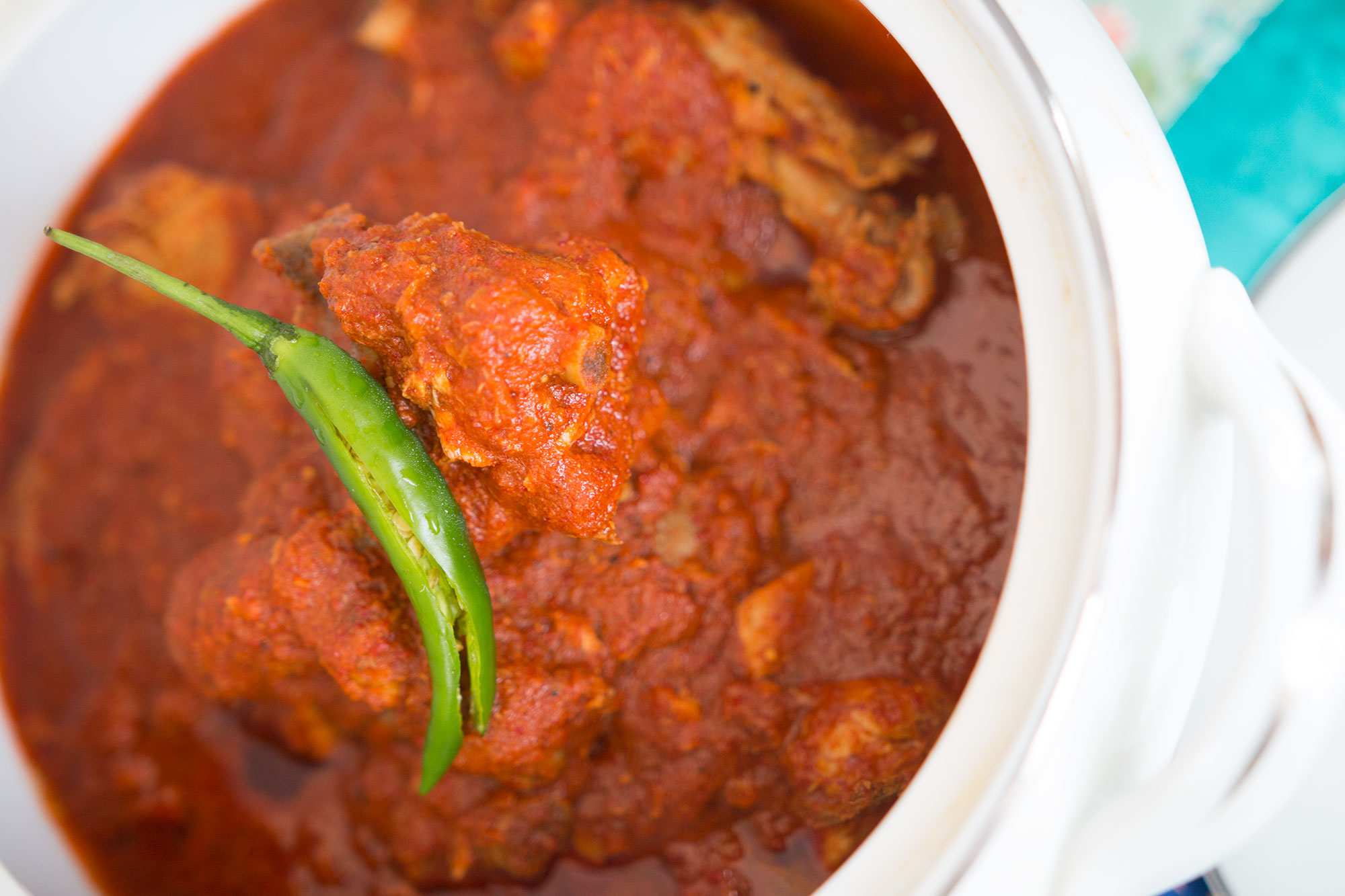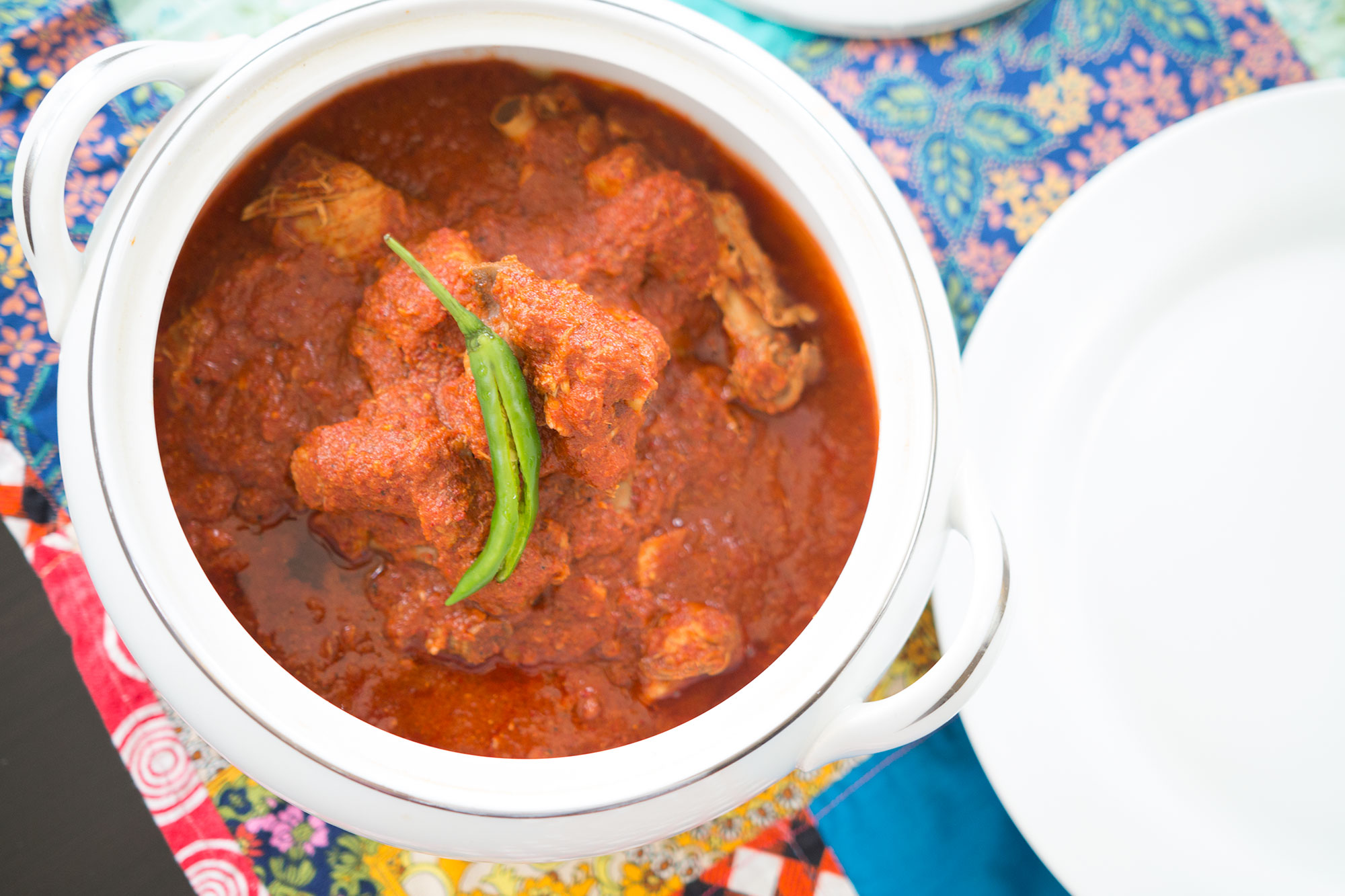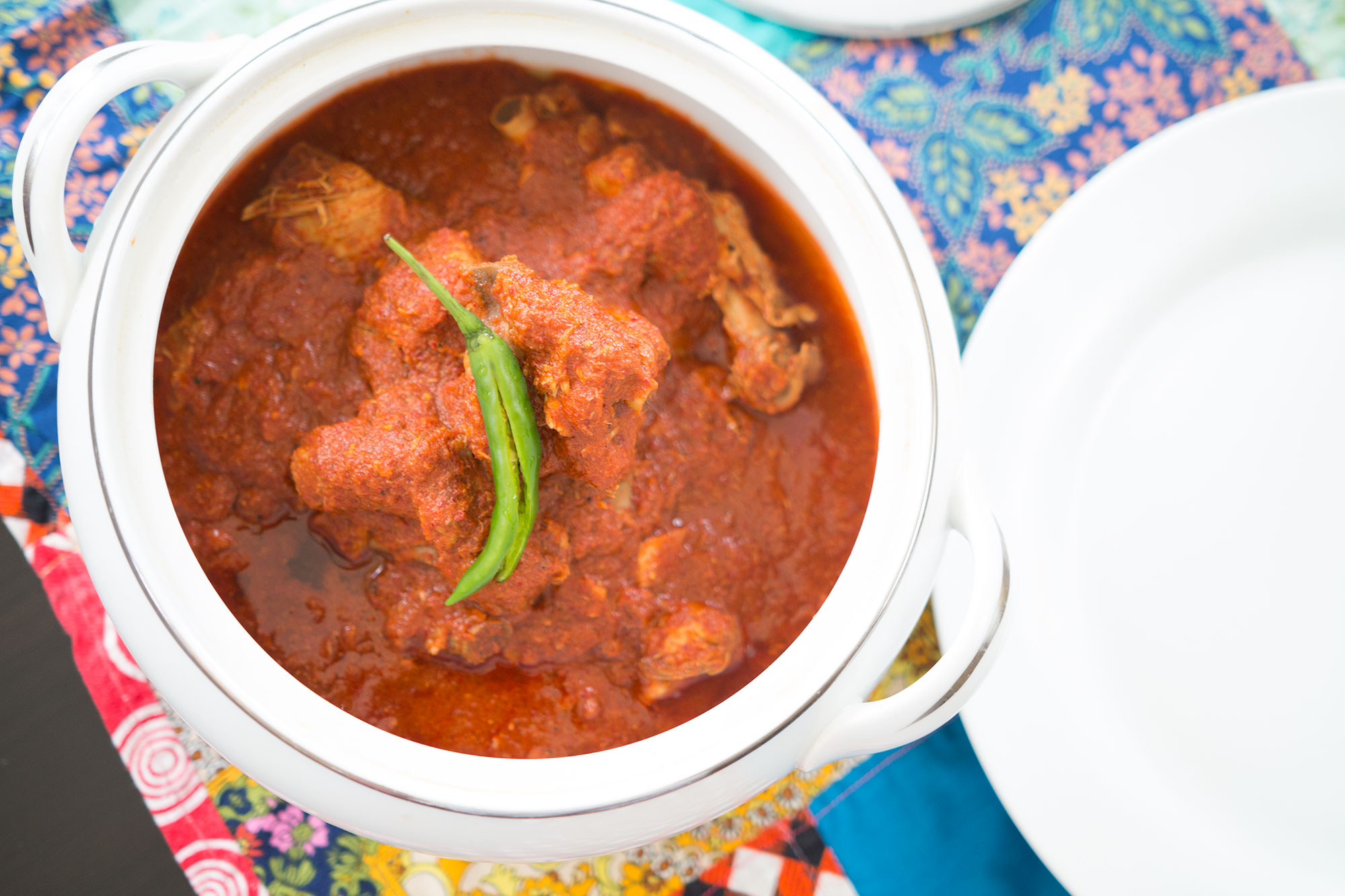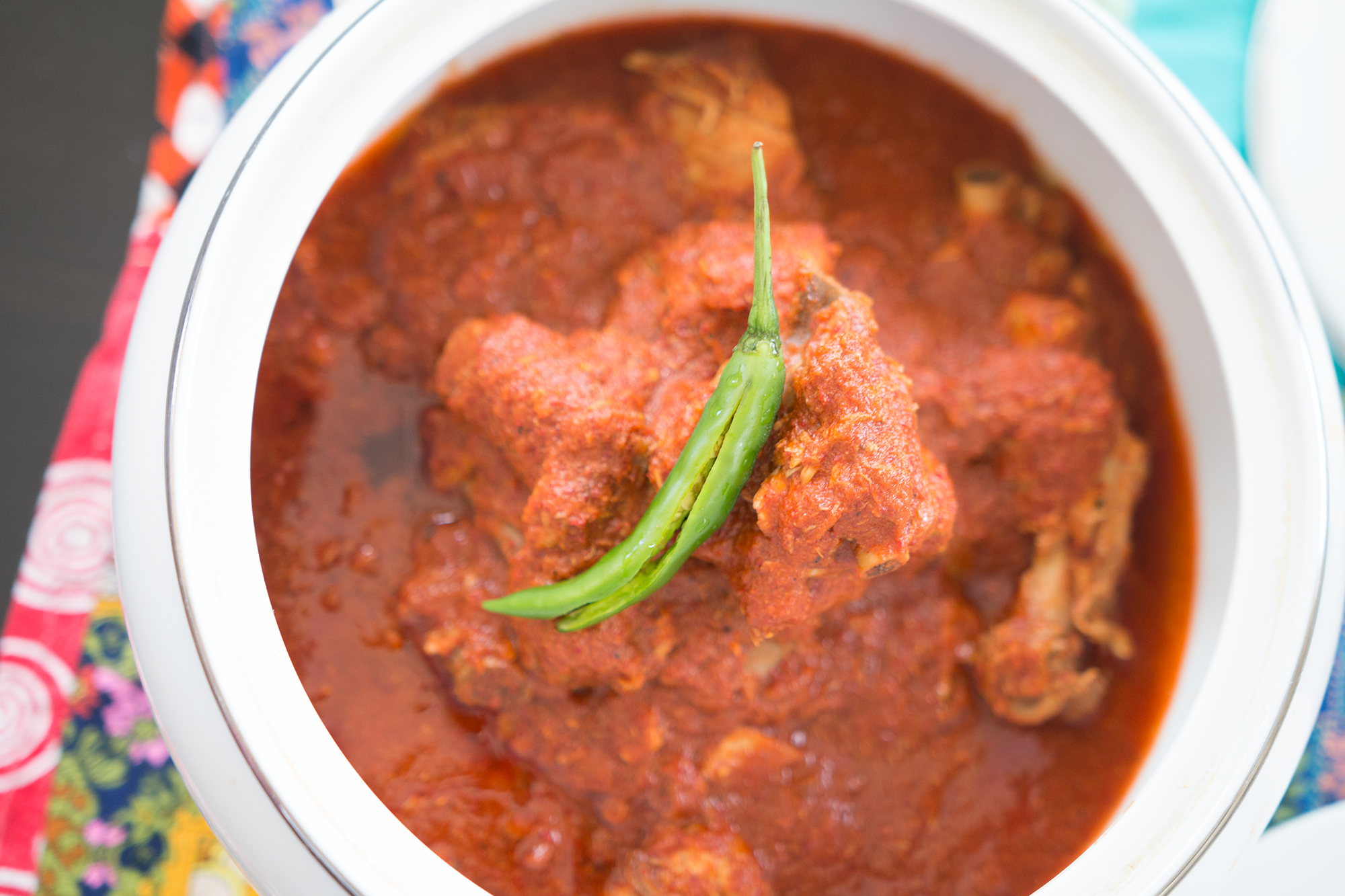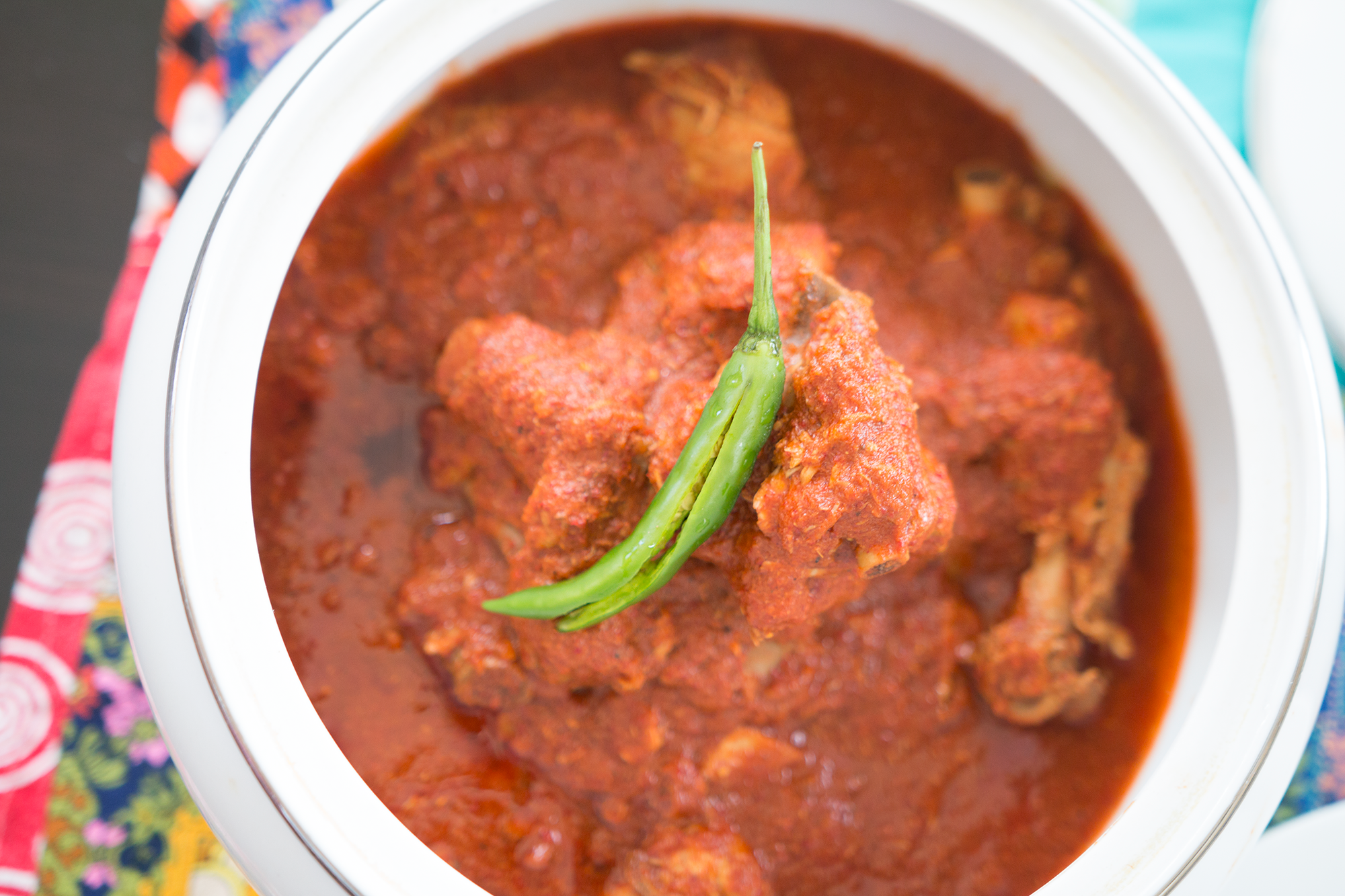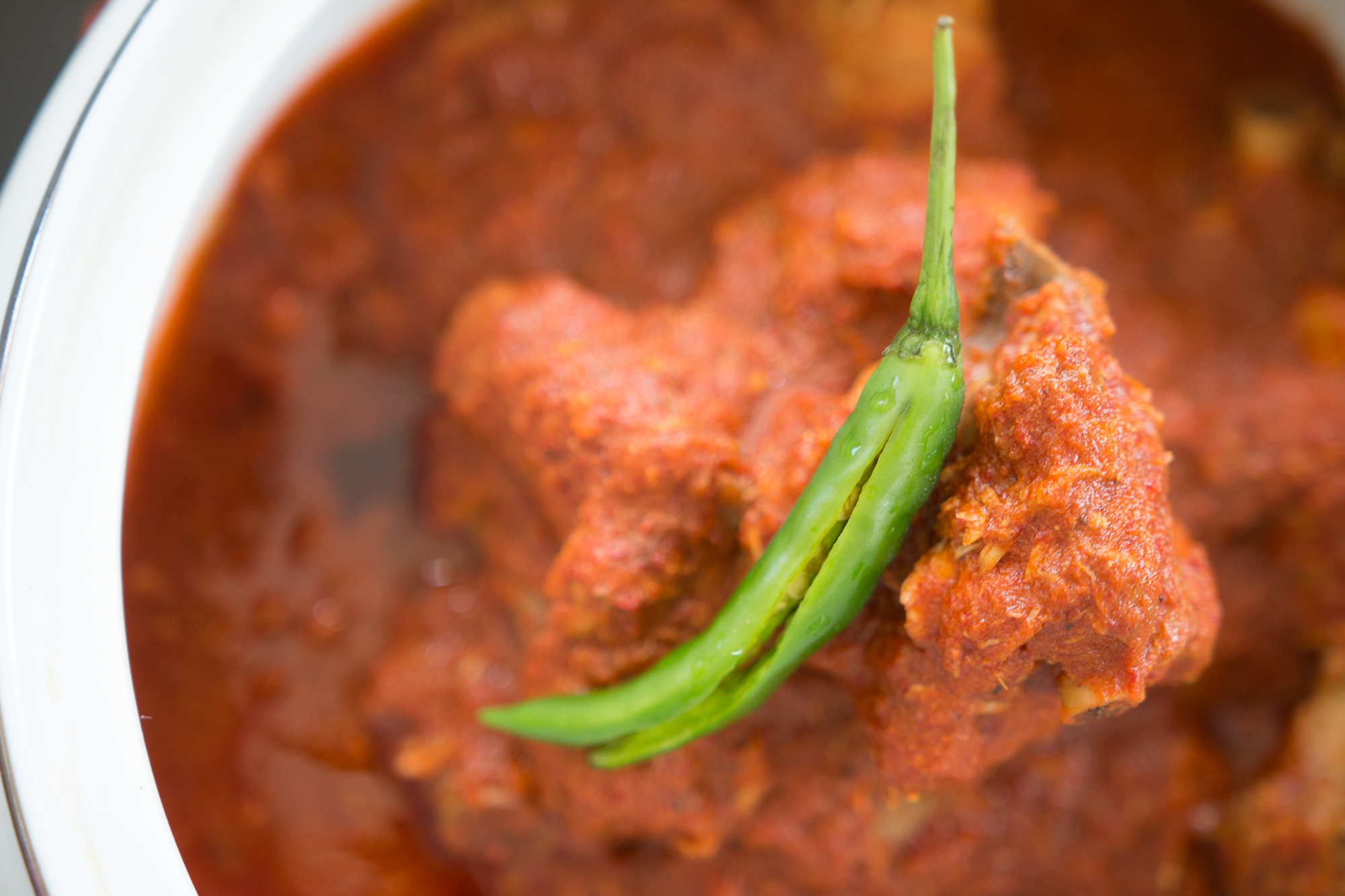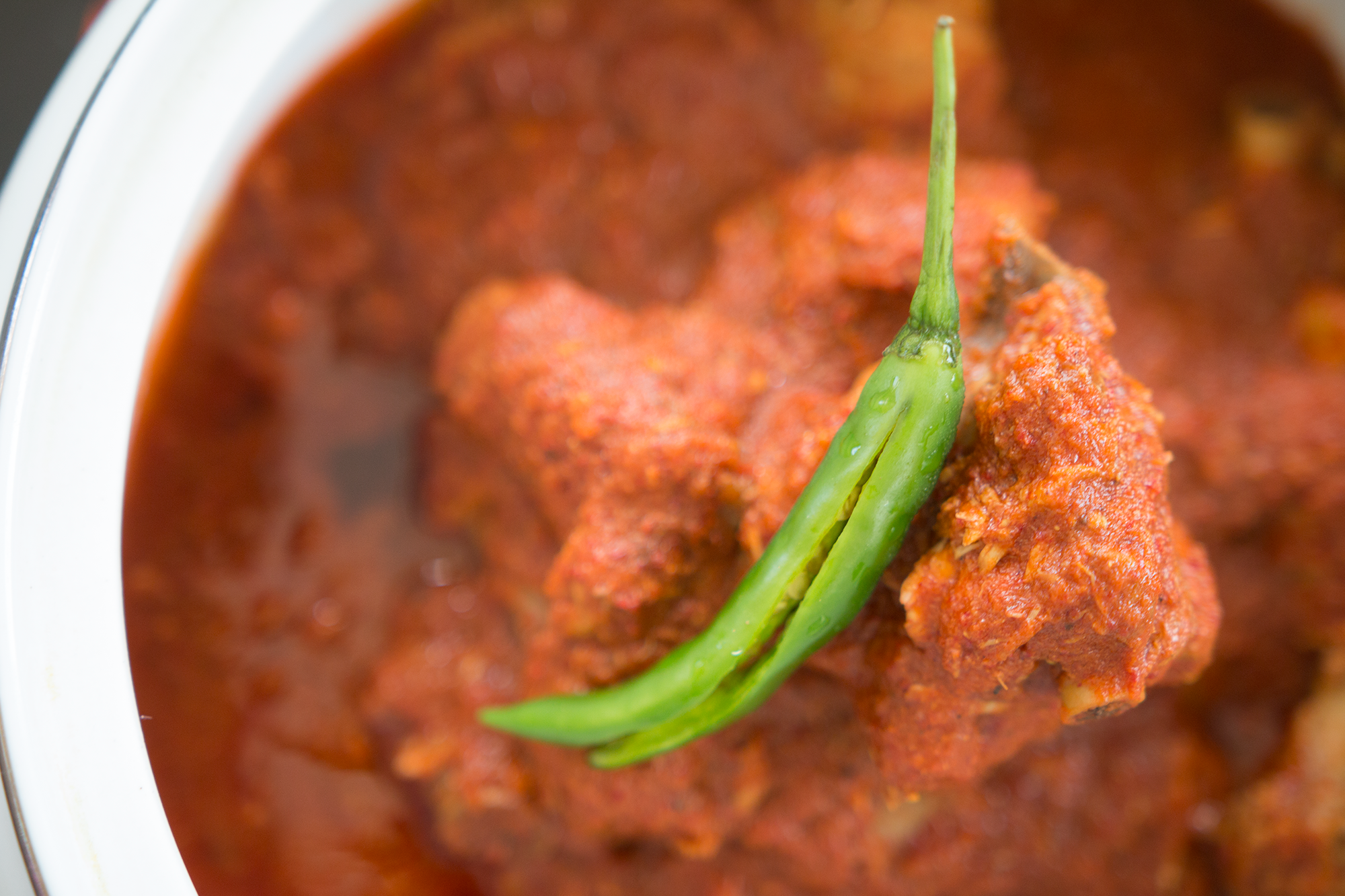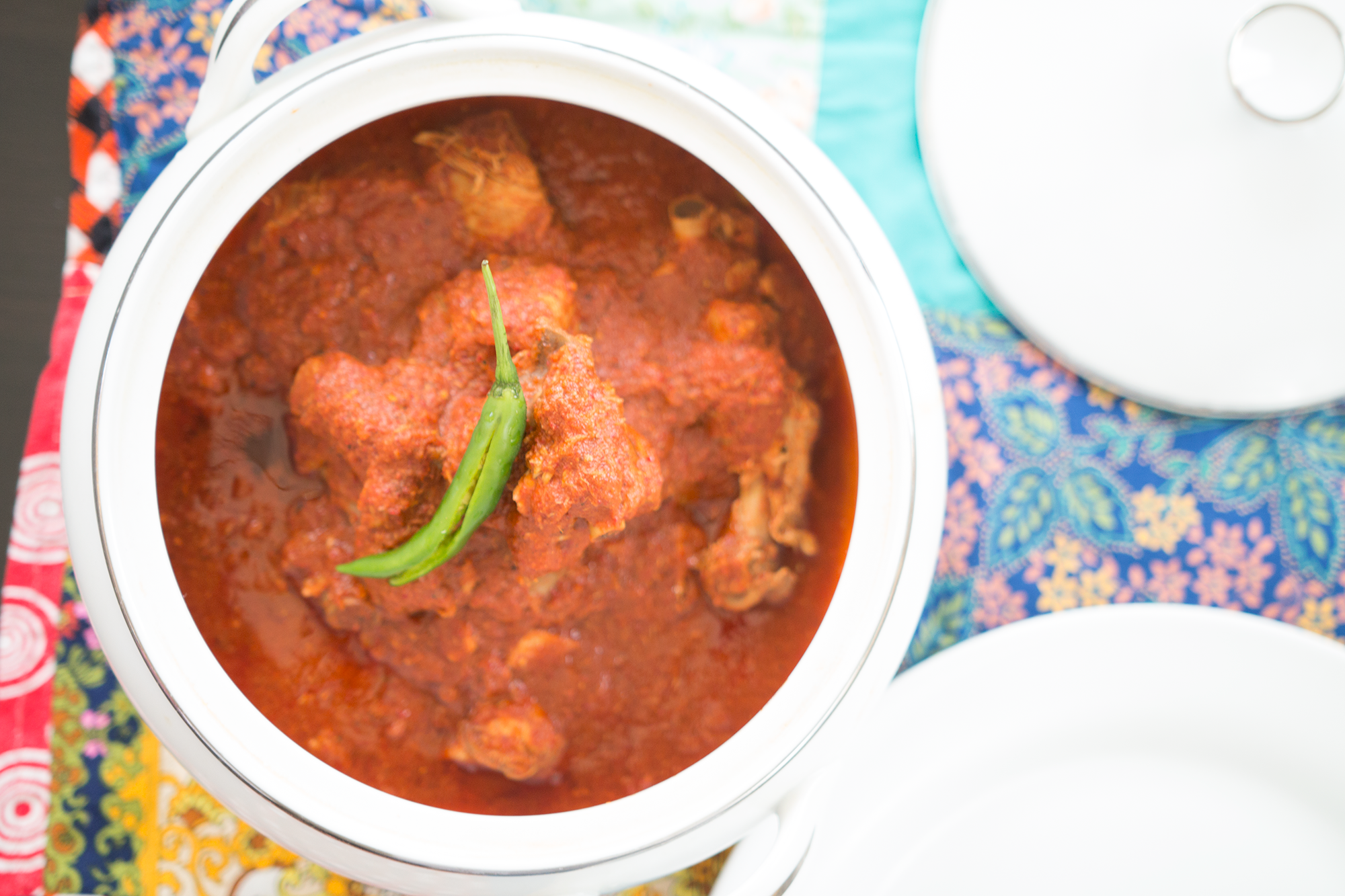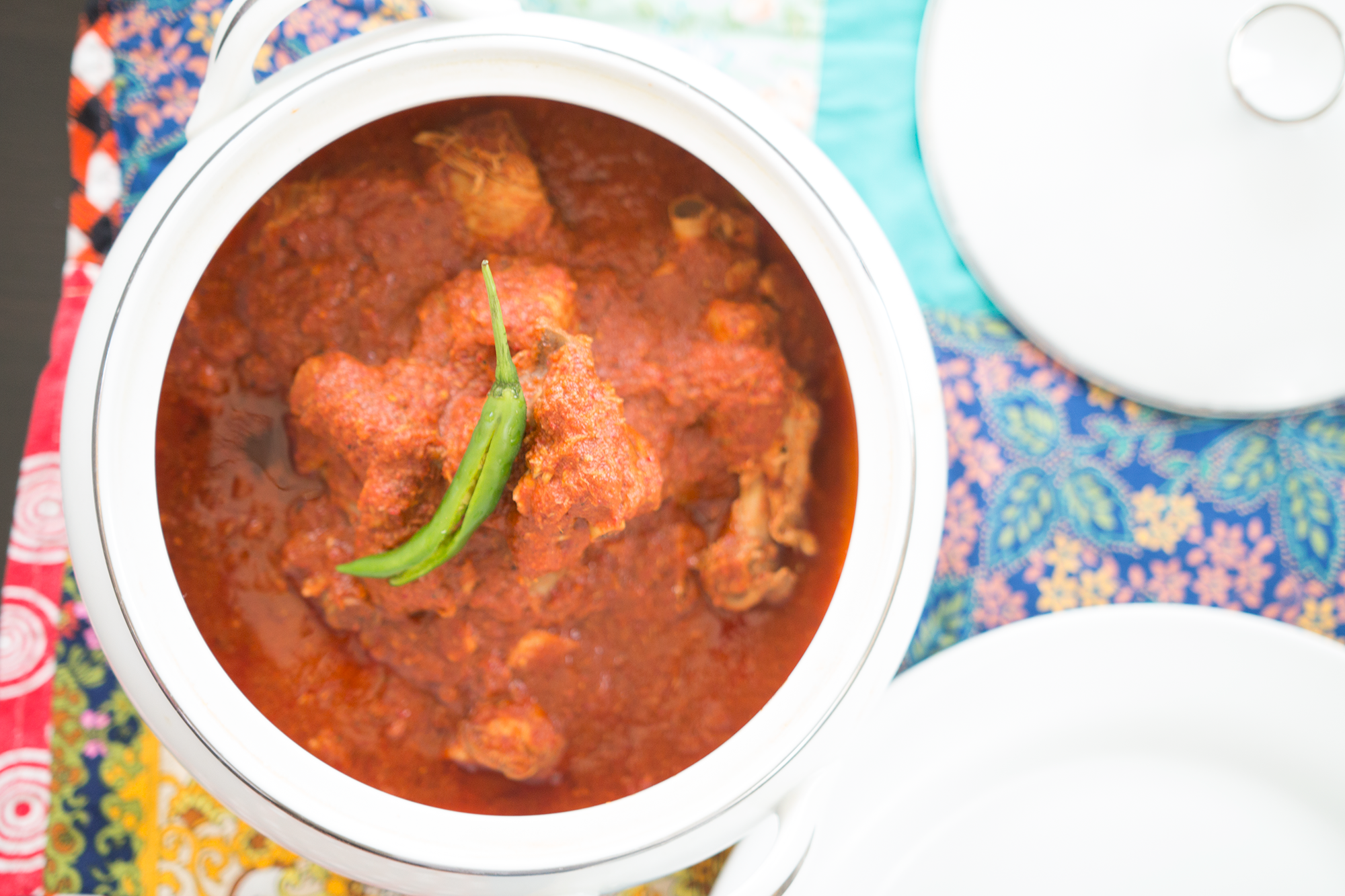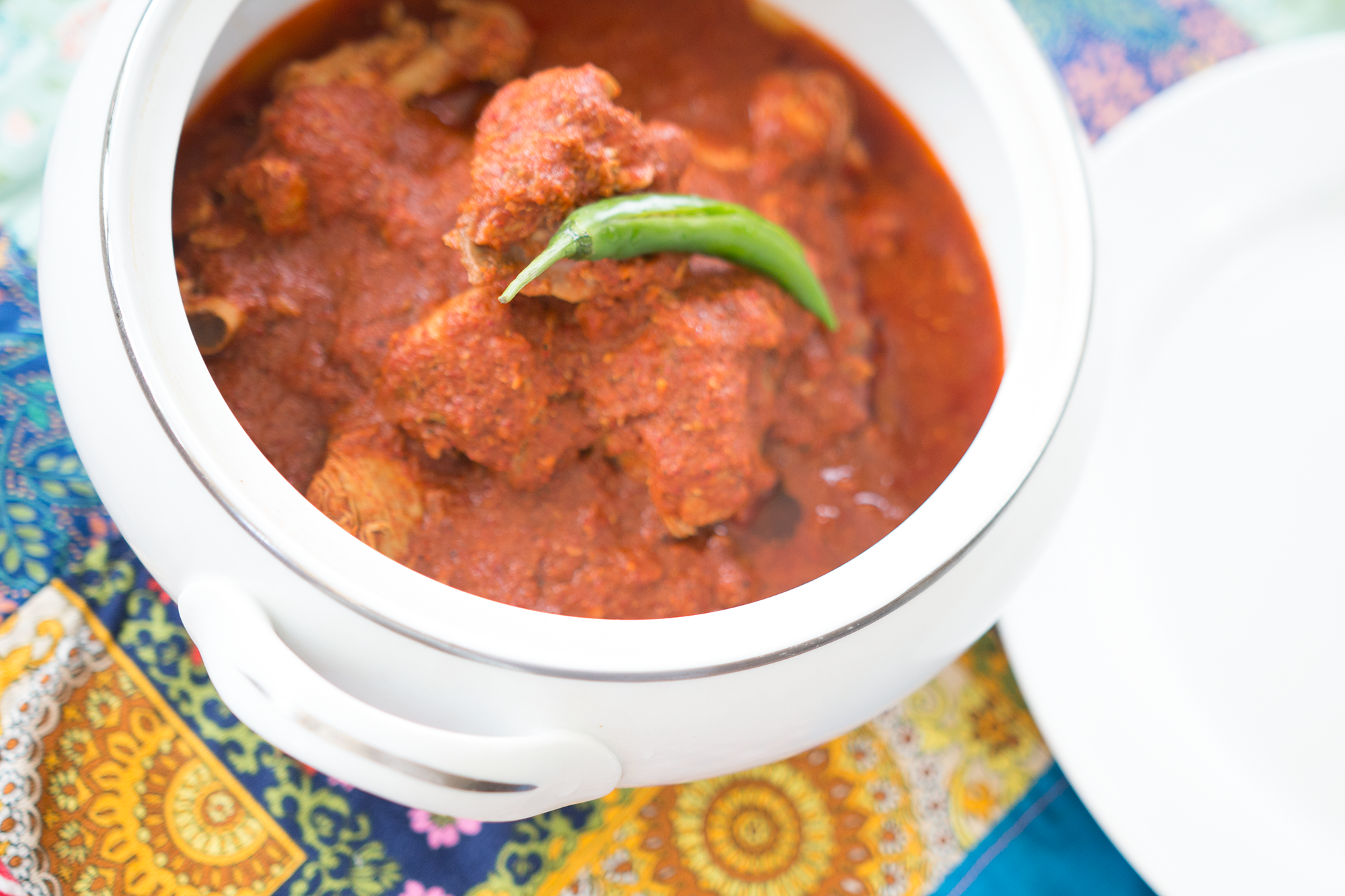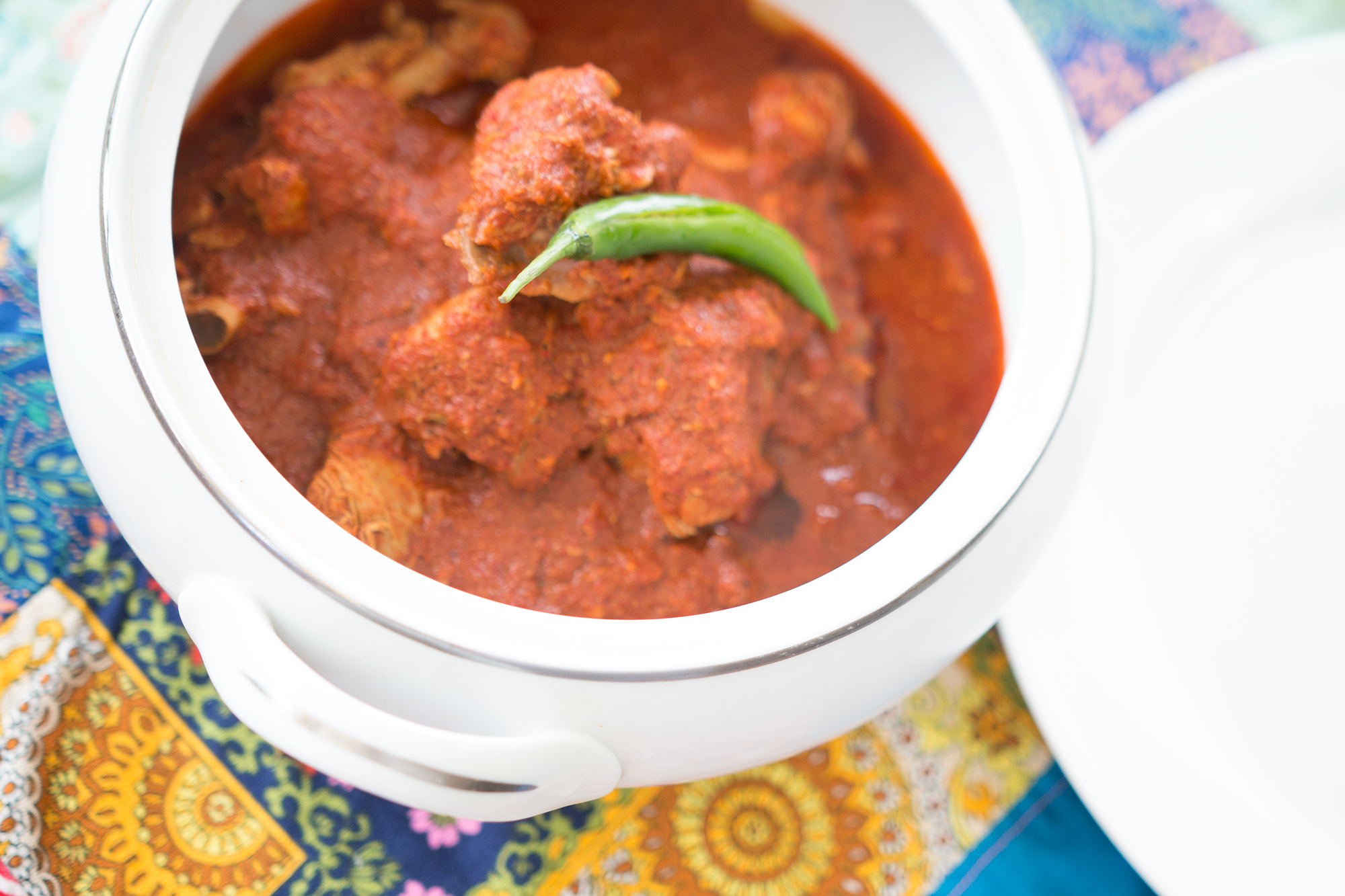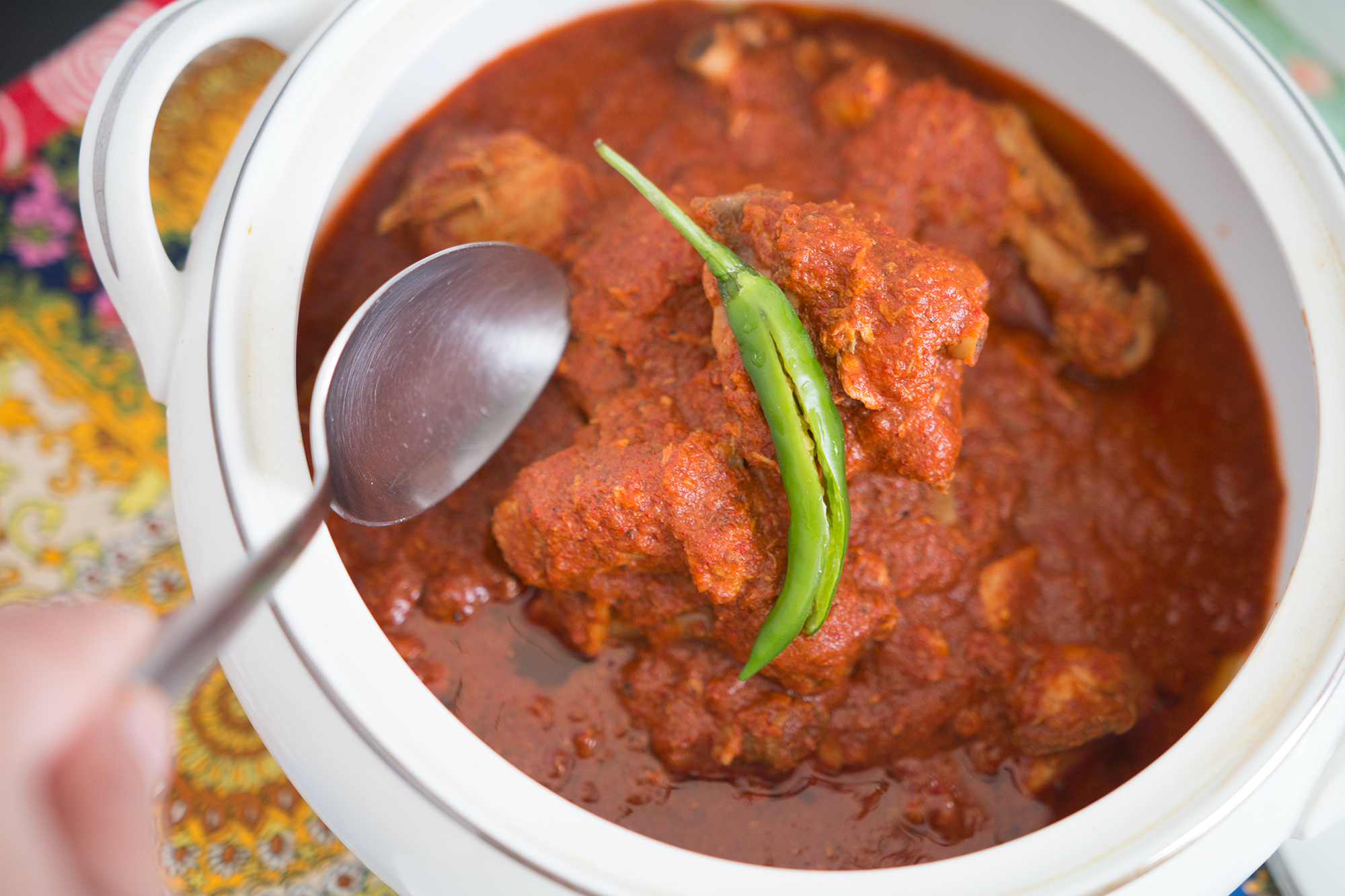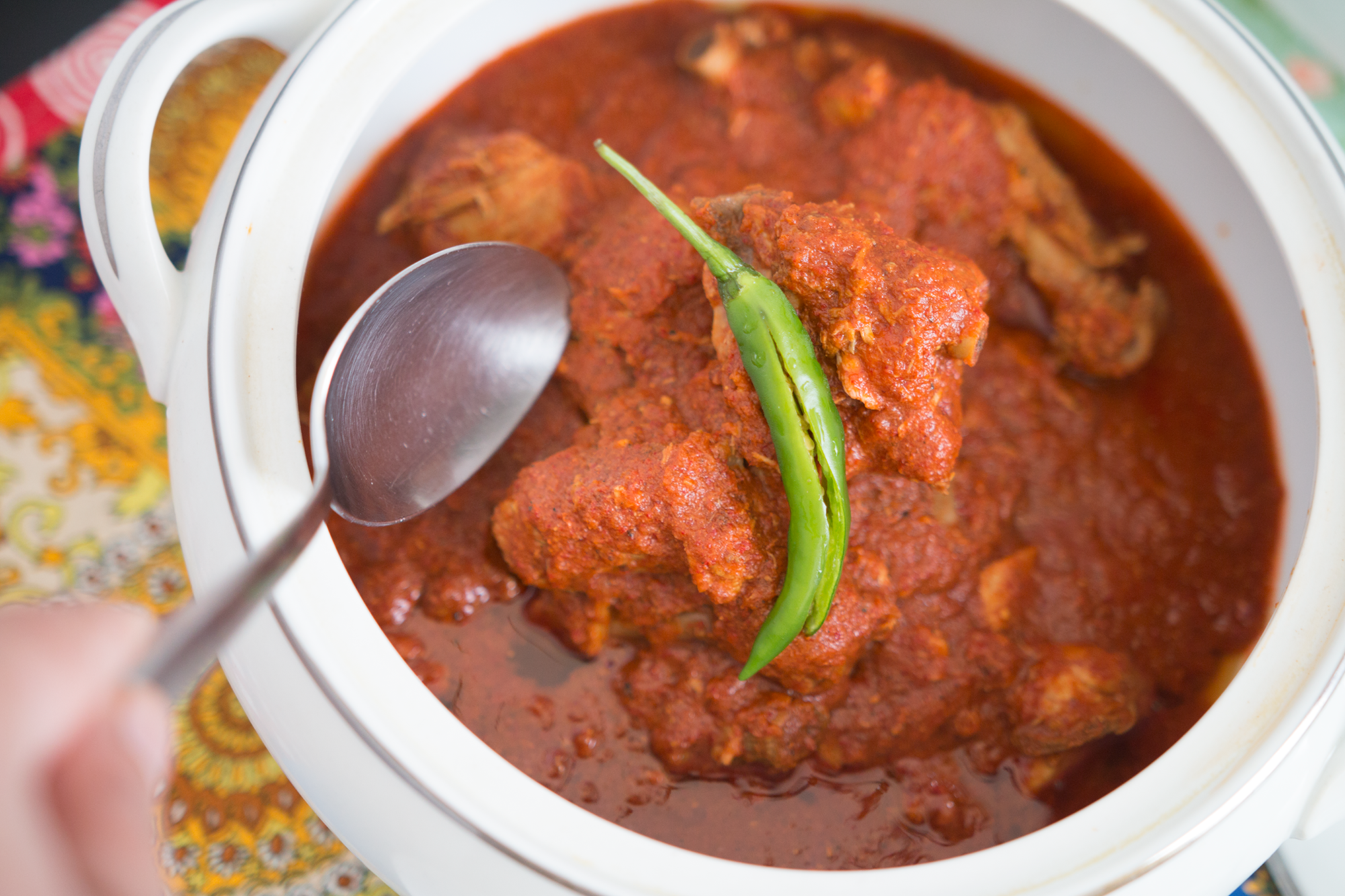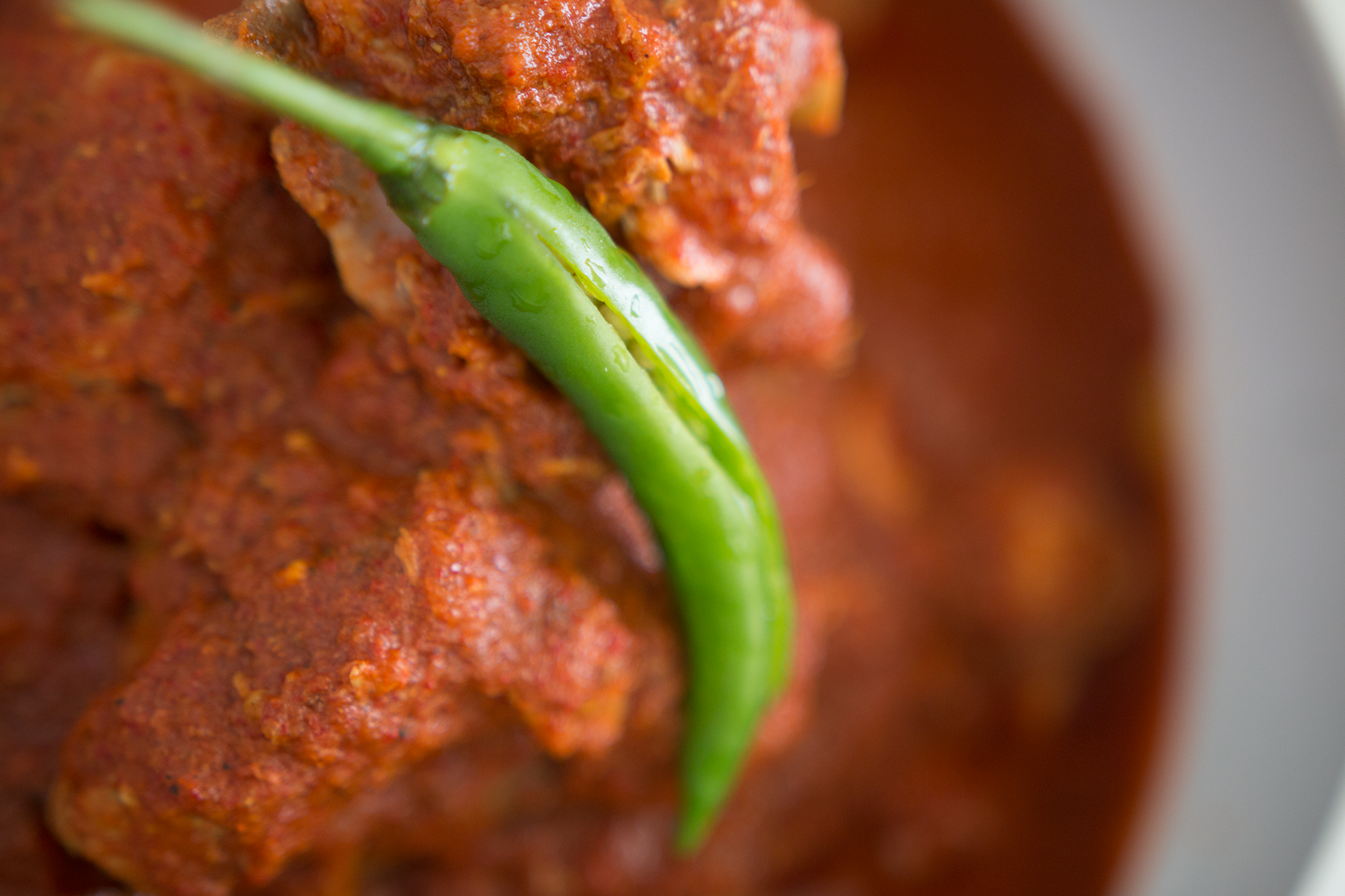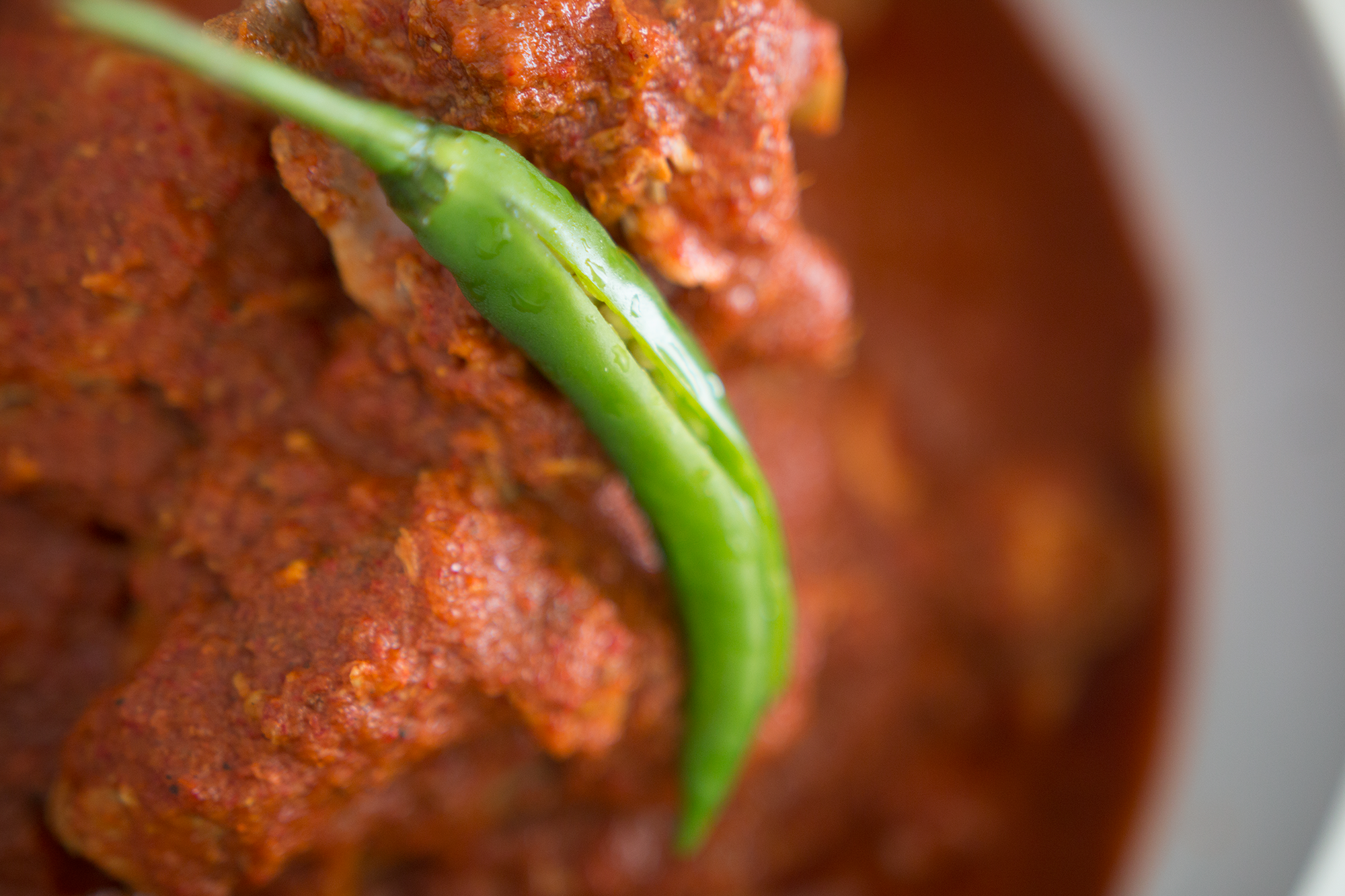 I'm so excited to bring you this recipe from my Goan heritage. Vidaloo, yes that is the correct pronounciation, is derived from the Portuguese Vin and alho. When the Portuguese made their long ship journeys to India and other countries, they preserved their pork in a combination of Wine Vinegar & Garlic. Over time the Goans added their own spices and Vindalho was born. This recipe is near and dear to my heart as it is my mother's recipe. The main ingredients are Kashmiri Chillies, Vinegar & Garlic.
Red Kashmiri Chillies are king in my masala, but many Goans use a mix of Kashmiri for flavour and color and other spicier red dried chillies for heat. We also use whole spices like Cumin & mustard seeds, peppercorns, turmeric, cinnamon and cloves and grind this together with gresh Ginger and garlic and Vinegar. Once this is ground to a smooth paste this is bottled and stored or used on the meat as a spice and gravy paste.
Traditionally this is made with pork but, I'm going to recreate this with Chicken.. I've chosen to use chicken thigh bone in cut into small pieces and I'm using a combination of bone in meat and chicken boneless thigh. I now avoid using chicken breast as it gets very dry, the whole purpose to this is to cook this low as slow, just like you would cook chunks of pork. Vindaloo is also made with other protein like mutton, beef, shrimp and fish.
This Chicken needs to be marinated and left in the fridge for 24 hours. Once cooked it needs to be left for another 24 hrs for optimum results.
Vindaloo is very popular in Britain and it's presumed that the aloo means potato and is often served with potatoes. Although potatoes are good in everything, it's not traditional in a Vindaloo. Please also note that the consistency when you cook Chicken vs Pork is different. Pork releases a lot more water and fat hence the gravy is more runny and you will always see a film of red oil on the surface.
Chicken Vindalho or Vindaloo
Ingredients
20 Red dried Kashmiri Chillies
1 inch stick of cinnamon
6 cloves
1 tsp cumin seeds
1/4 tsp black mustard seeds
10 peppercorns
1/2 tsp turmeric
6 cloves garlic
1 inch stick of ginger
Add
1/4 cup Goa vinegar sub Red Wine Vinegar or Malt Vinegar
Water
1 kg 2.2 pounds bone in and boneless Chicken thigh meat
1 cup red onion diced
Instructions
Clean, destem and deseed all of the Kashmiri Chillies and grind it to a coarse powder
Add the Cinnamon, Cloves, Cumin see & Mustard seeds, Peppercorns and Turmeric and process till to a powder
Add the Ginger & Garlic and the Vinegar in two additions
Add some water to make the consistency of the paste smooth
Add the masala to the Chicken and this needs to be marinated and left in the fridge for 24 hours
Puree one cup of red onion in the same food processor and store this in the fridge as well
After 24 hours, heat some oil and saute the onion paste and cook this for a few minutes to cook off all the raw onion taste
Add the Chicken and and all the red masala marinade
Give it a really good stir, cover and allow to cook
Add water to prevent burning
Add salt to taste, cover and cook on low for 30 – 40 minutes till the Chicken is done
Add more water as the gravy starts to thicken
https://kravingsfoodadventures.com/chicken-vindalho/