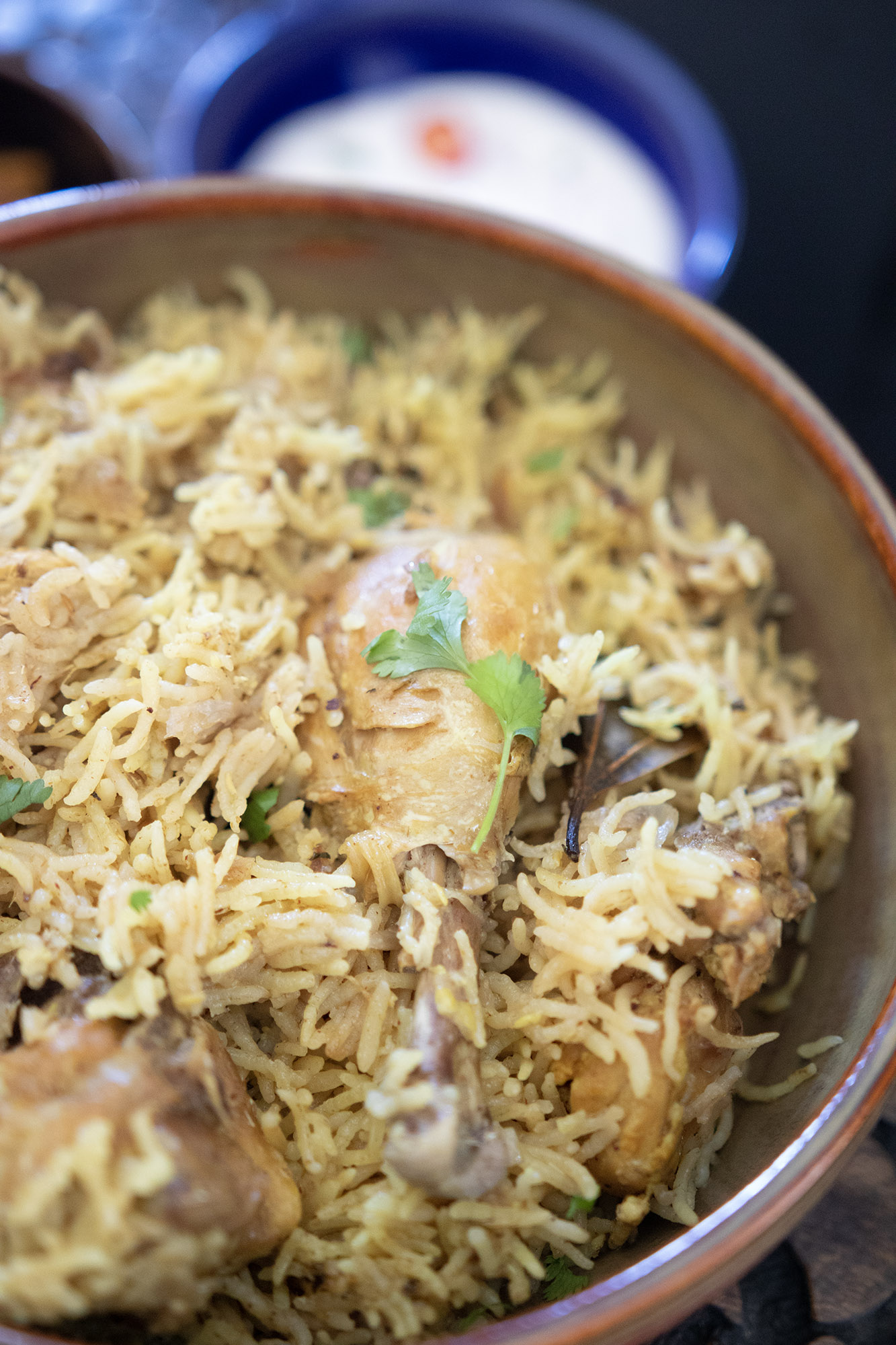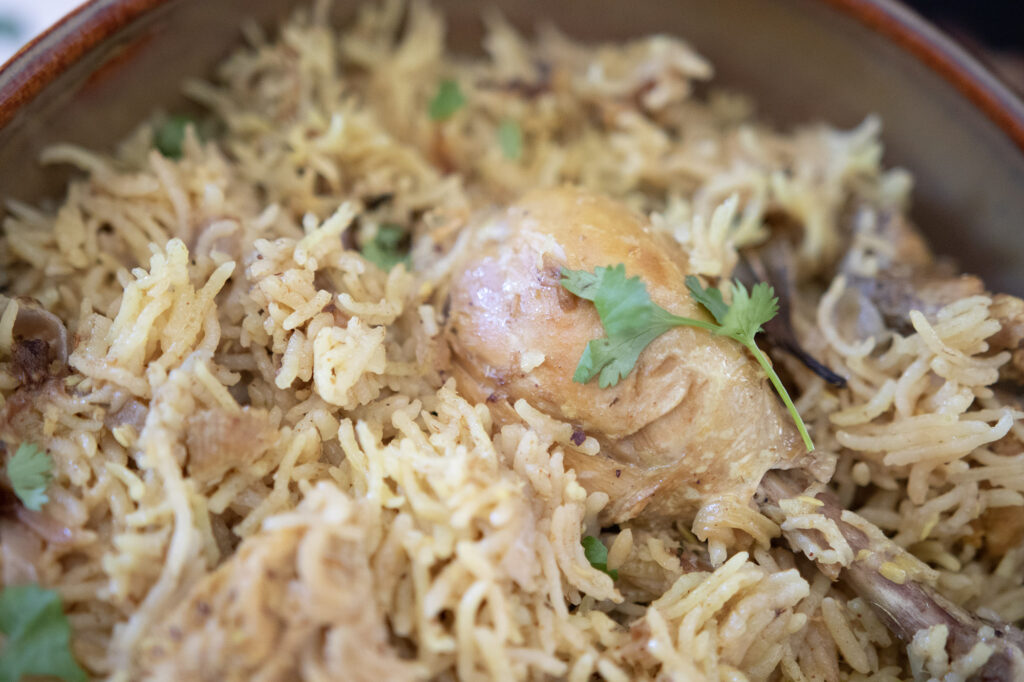 I took a cooking class in Mumbai in December 2022, and one of the recipes I learned was this delicious and easy Chicken Pulao. I developed it and modified it to cook comfortably in my Instant Pot. While you can easily make this recipe on the stovetop or finish it in the oven, the Instant Pot gives you incredible results.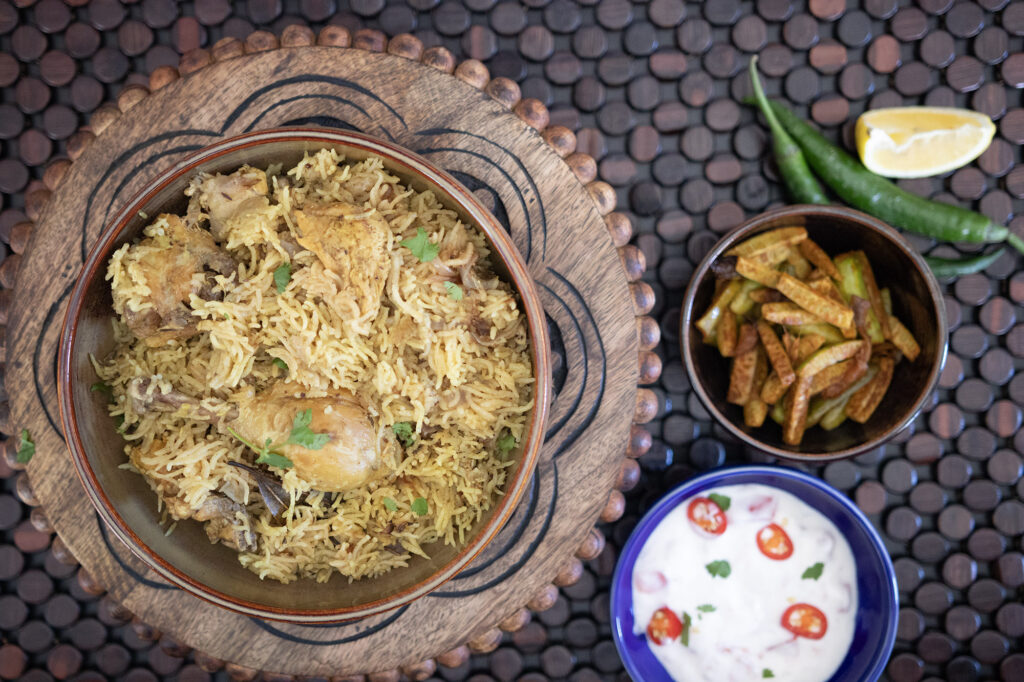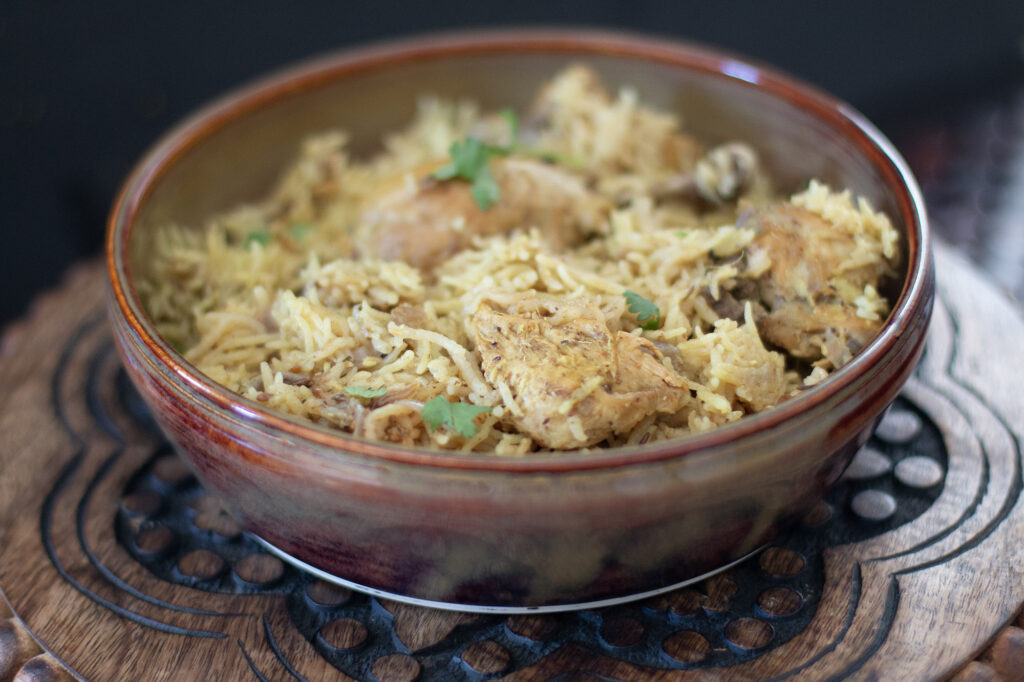 In this recipe a spice bag is cooked with chicken, garlic & turmeric in water to make a delicious golden stock. This stock is then reserved and the rice is cooked in it together with the chicken, the spice bag ingredients pureed, onion and more spices. Once cooked in the pressure cooker, you get beautiful and fragrant golden Basmati grains.
As always, I use Basmati rice for my pulao.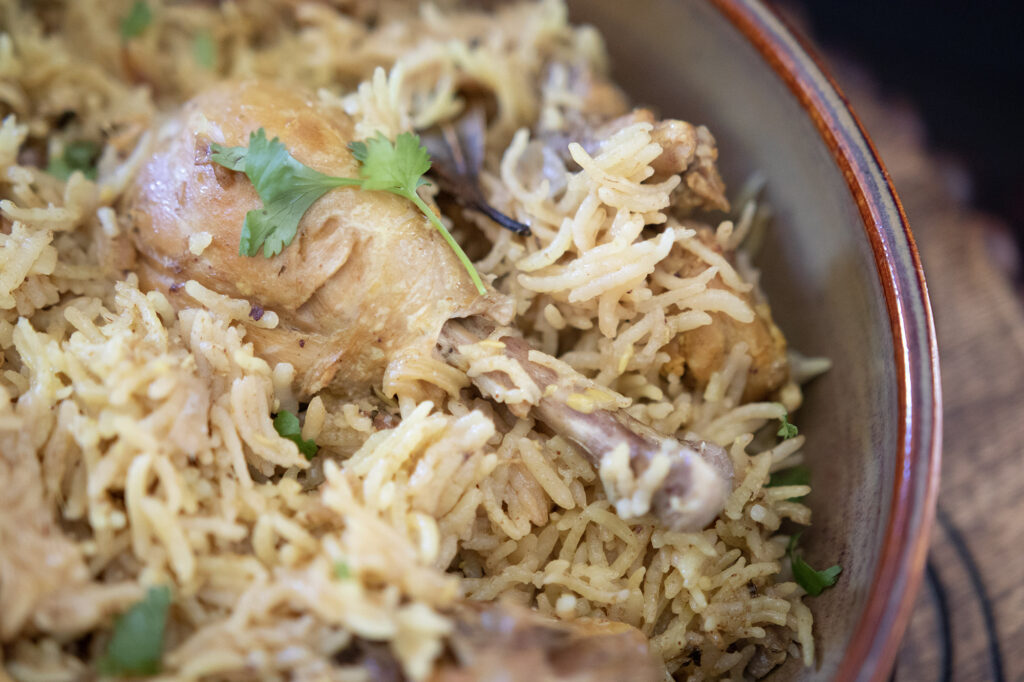 Basmati rice is a long-grain rice that is primarily grown in the Indian subcontinent, particularly in India and Pakistan. It is known for its distinctive aroma and flavor, and is often used in traditional Indian and Middle Eastern dishes.
The word "basmati" comes from the Hindi language, where it means "fragrant." The rice is aged for several months to enhance its flavor, and is often referred to as the "Prince of Rice" due to its high quality and premium price.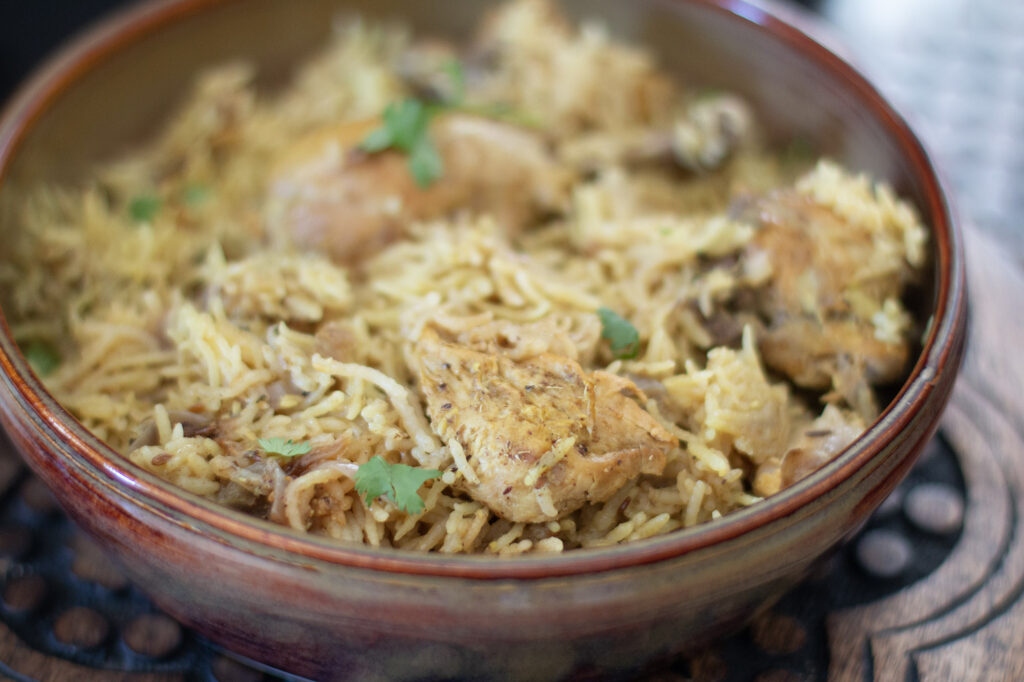 Basmati rice has a light, fluffy texture when cooked and is a good source of complex carbohydrates, which provide energy to the body. It is also gluten-free, low in fat, and has a low to medium glycemic index, making it a good option for people with dietary restrictions or those looking for a healthier alternative to other types of rice.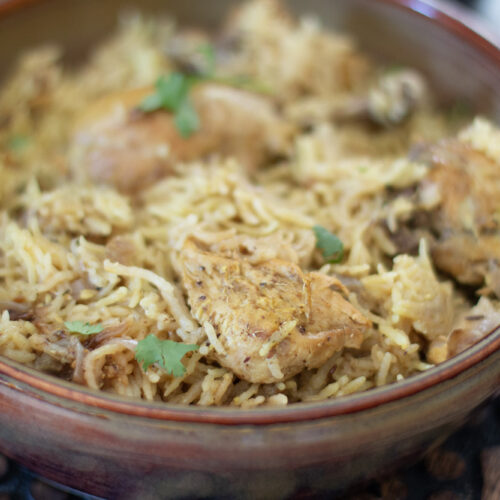 Instant Pot Chicken Pulao
Ingredients
Spice bag
3

tbsps

Fennel seeds

1

tbsp

Cumin seeds

4

Green Cardamoms

2

inches

Cinnamon

8

Cloves

8

Peppercorns
Stock
1/4

cup

crushed Garlic

800

gms Chicken

Spice bag

Salt

1/4

tsp

Turmeric powder
Rice
2

cups

of Basmati rice

soaked and rinsed

5

cups

of Water

2

Bay leaves

1

tsp

Shah Jeera

4

green Cardamoms

2

cups

sliced Onions

Spice paste – spice bag contents + few tbsps stock

4

cups

stock

Salt to taste

1

tbsp

fresh or dried Mint
Instructions
Prepare the spice bag by adding the spices in a cheesecloth and tie it

Prepare the stock by sautéing some garlic in oil in the instant pot set on saute mode

Add the chicken pieces, salt and turmeric

Cover with water, cover, set the IP to sealing mode and set the IP to pressure cooker and select 6 mins

After 6 minutes, allow the steam to escape and open the lid

Remove the spice bag and allow to cool

Remove the chicken pieces

Strain the stock and save the garlic

Add the garlic to a processor and add the contents of the spice bag

Add a few tbsps of the stock and grind

Turn the IP back onto saute mode, add some oil and the whole spices (bay leaves, black cumin & cardamom

Add the onions and saute till caramelized

Add the ground paste in

Add the chicken

Add the stock

Add the rinsed & drained rice

Add the fresh or dried mint

Close the IP and set to sealing mode again

Set the IP to pressure cook for 5 mins

Allow the steam to naturally escape and open the lid & fluff the rice

Remove the rice immediately from the IP in order to cool it immediately