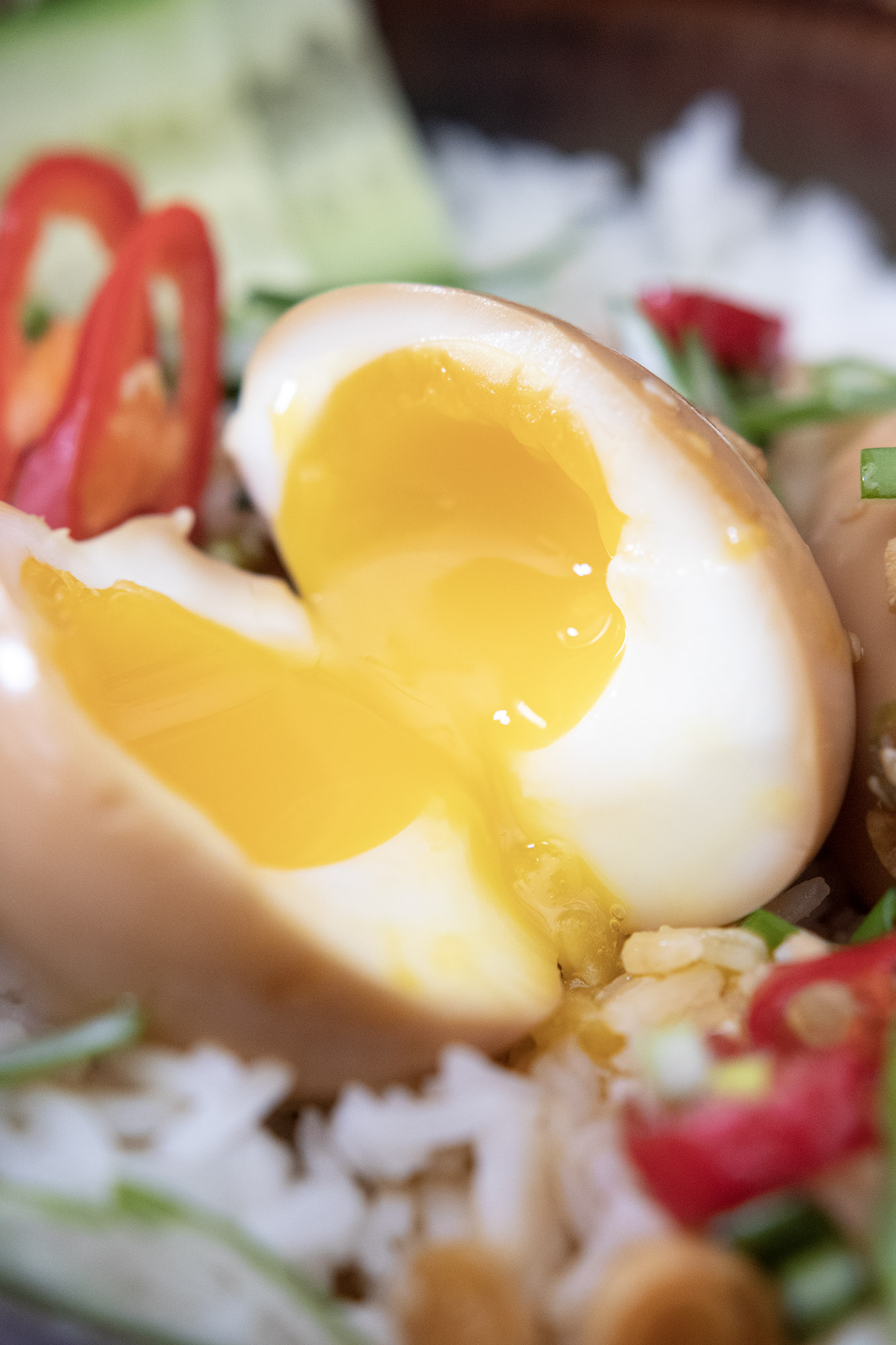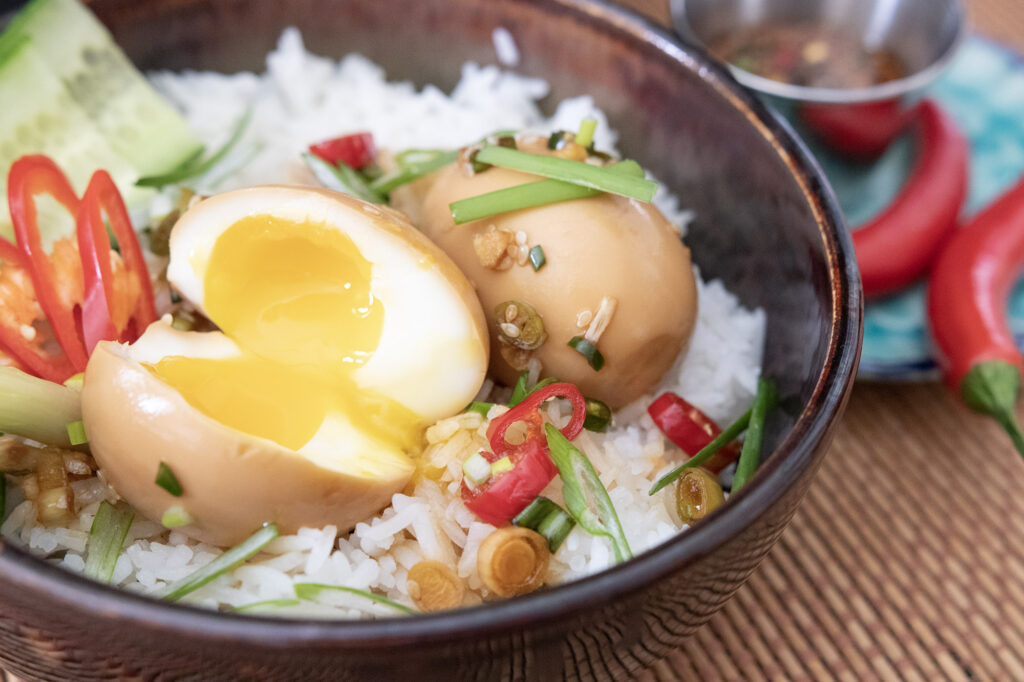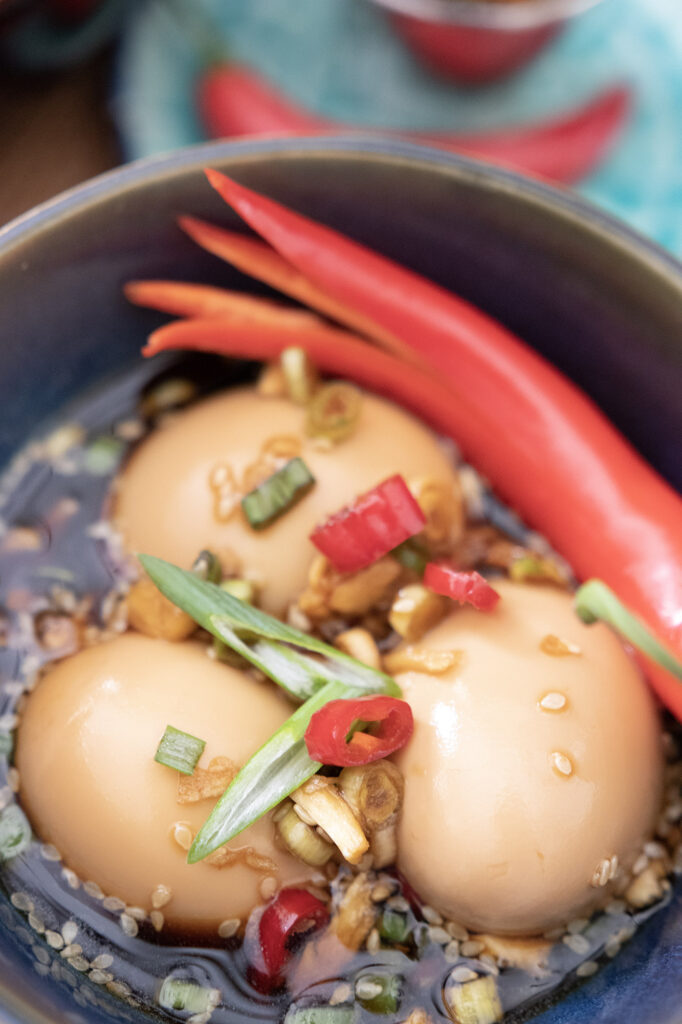 Mayak eggs are a Korean dish that translates to "drug eggs" or "addictive eggs" in English because they are so addictive and delicious! Mayak eggs are typically served as a side dish or snack and are made with boiled eggs coated in a sweet and spicy sauce. These eggs are soft boiled with a soft jammy center and should ooze out when cut. Once cooked they are marinated in a soya sauce marinade for 4 hours to overnight.
Typically this is served over rice or noodles as a side dish or even a main. The marinade is a lot as the eggs need to float in the liquid to marinate, but it's reuseable for another batch of Mayak eggs or can even be used up in your cooking.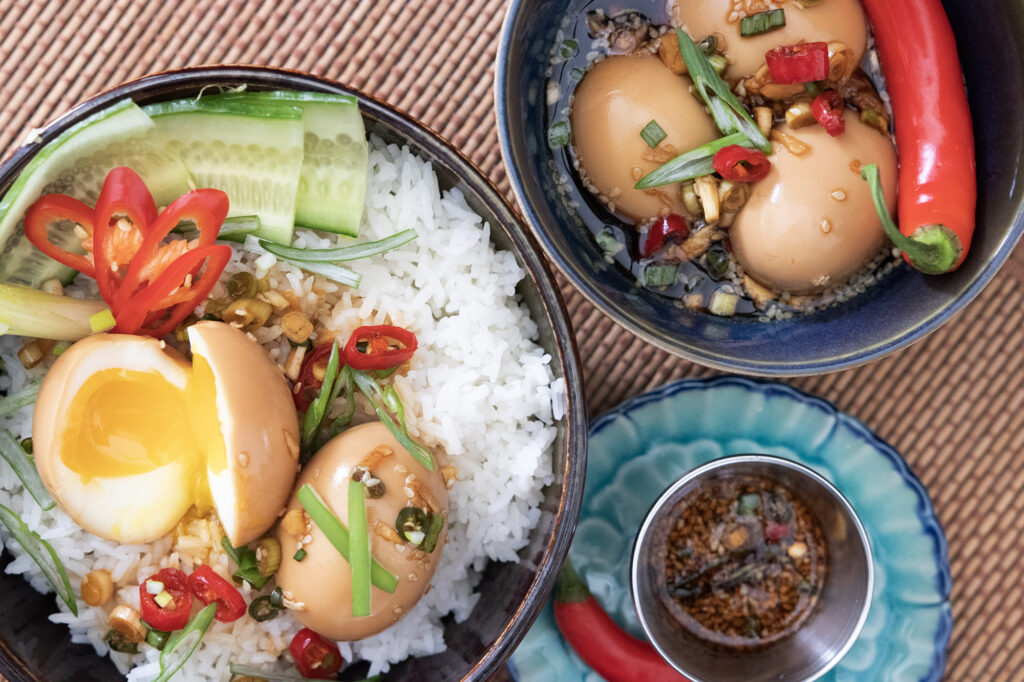 The hardest part of this recipe for me is getting the perfect soft boiled egg. I experimented a bit and found success with immersing room temp eggs in boiling water with a bit of salt & vinegar for 6 – 7 mins. Once the time has elapsed, immerse in an ice cold bath and let it sit for 6 – 7 mins. Carefully peel the eggs and immerse in the marinade.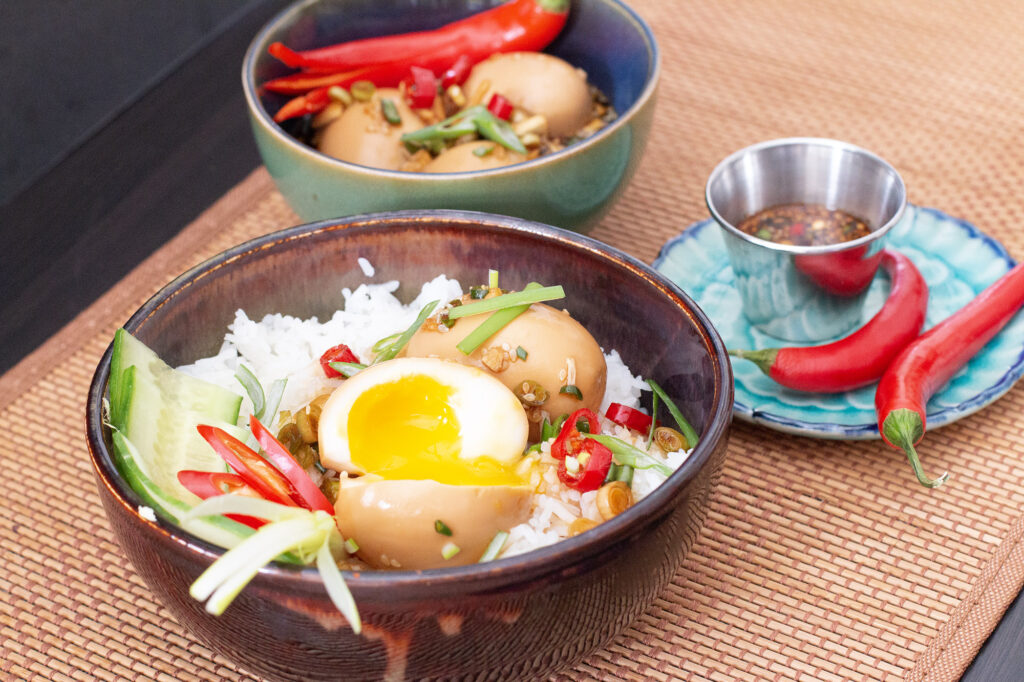 My sons are great fans of these eggs, so I always make 4 – 6 at a time and leave them in the fridge for them to snack on.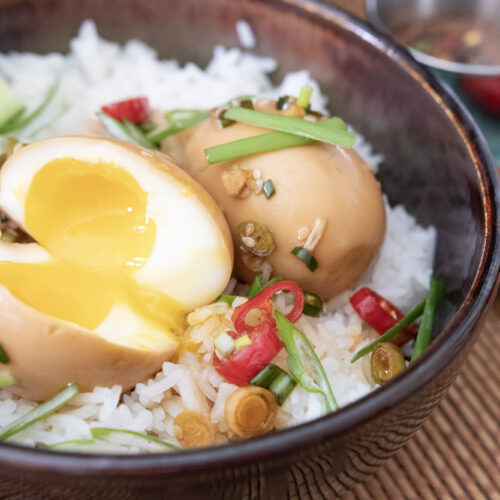 Korean Mayak Eggs
Ingredients
6

soft boiled Eggs

Salt & Vinegar for the boiling Water
Marinade
1/2

cup

light Soya sauce

1/2

cup

Water

1/4

cup

Honey

1

tbsp

Sesame Oil

1/4

cup

chopped Garlic

2

tbsps

each Red & Green sliced Chillies

1/2

cup

sliced Spring Onions

3

tbsps

toasted white Sesame Seeds
Instructions
Prepare the marinade by adding all the marinade ingredients together

Immerse room temp eggs in boiling water with a bit of salt & vinegar for 6 – 7 mins

Once the time has elapsed, immerse in an ice cold bath and let it sit for 6 – 7 mins

Carefully peel the eggs and immerse in the marinade