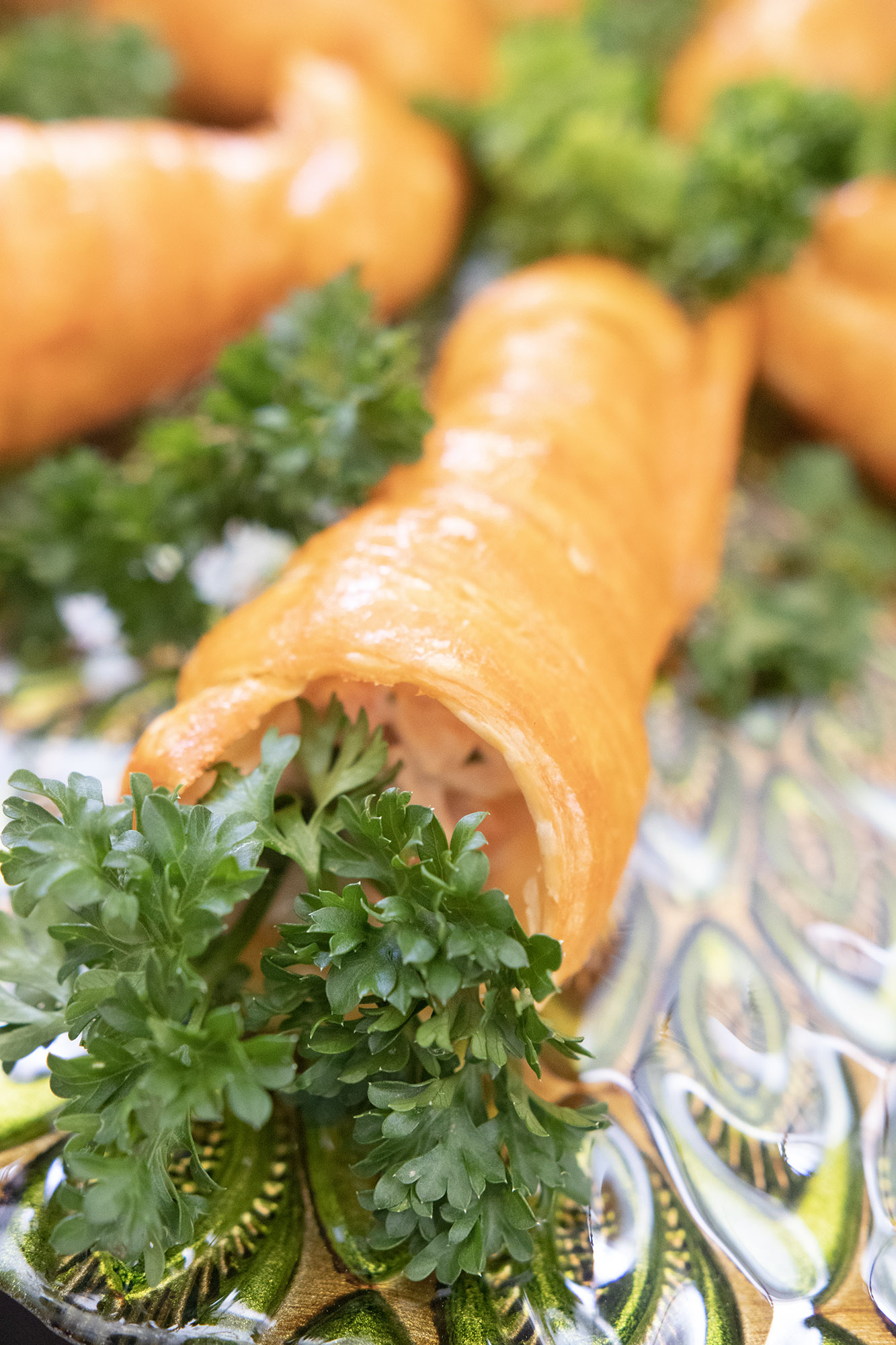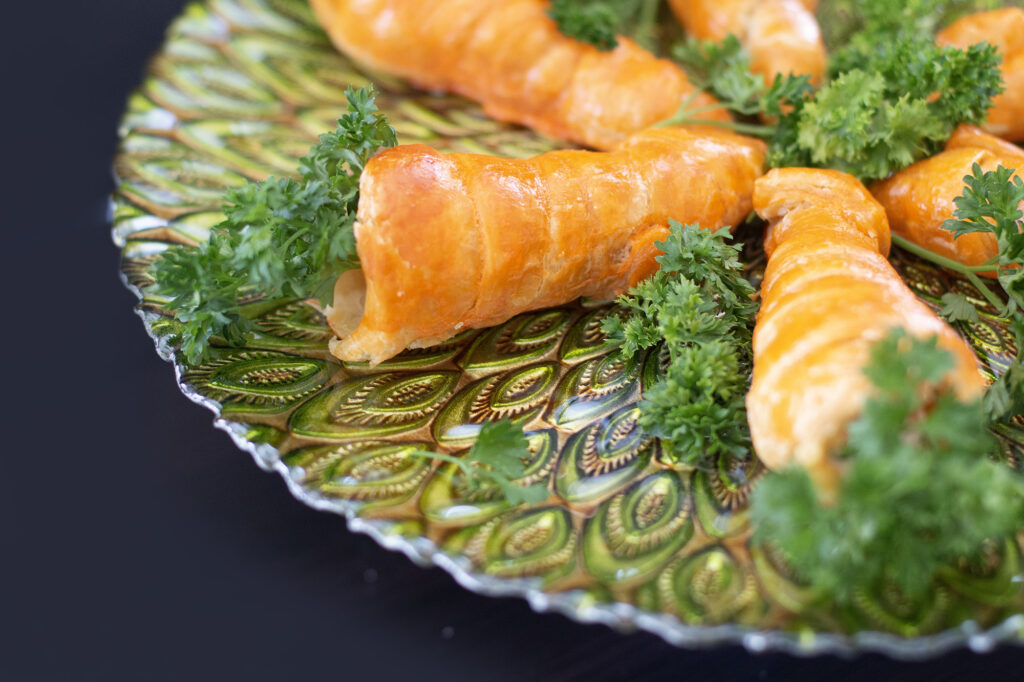 A cone made out of Puff Pastry is stuffed with Tuna & Mayonnaise. For Easter, this is brushed with an orange egg wash to look like a carrot. It's topped with parsley to look like the real thing!
Goan cuisine is known for its variety of seafood dishes, and fish cones are a popular street food snack in Goa, a coastal state in western India.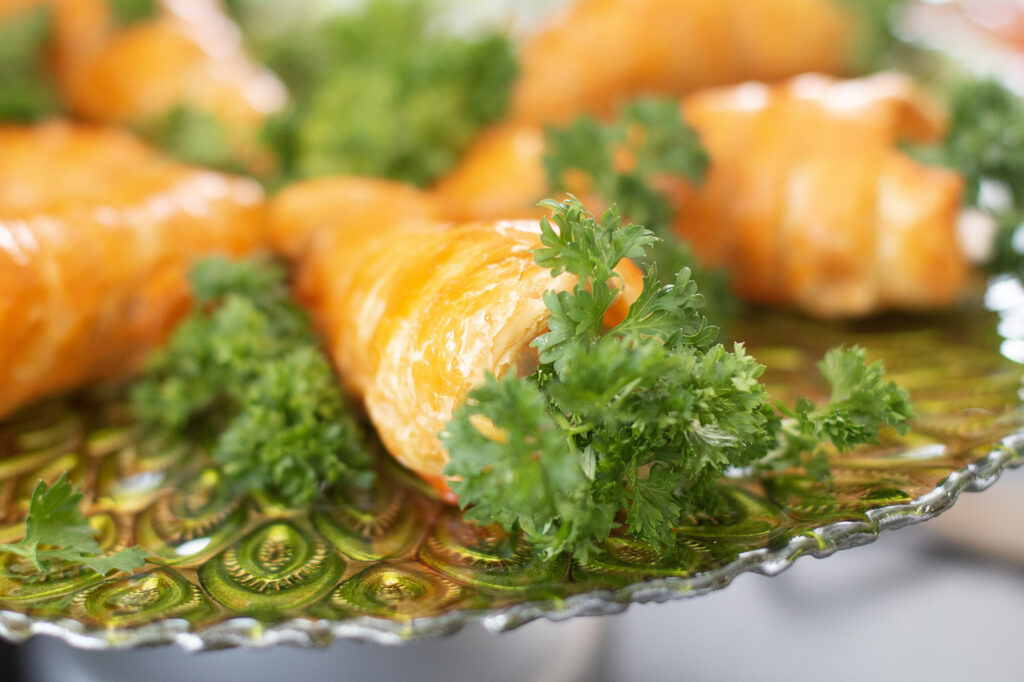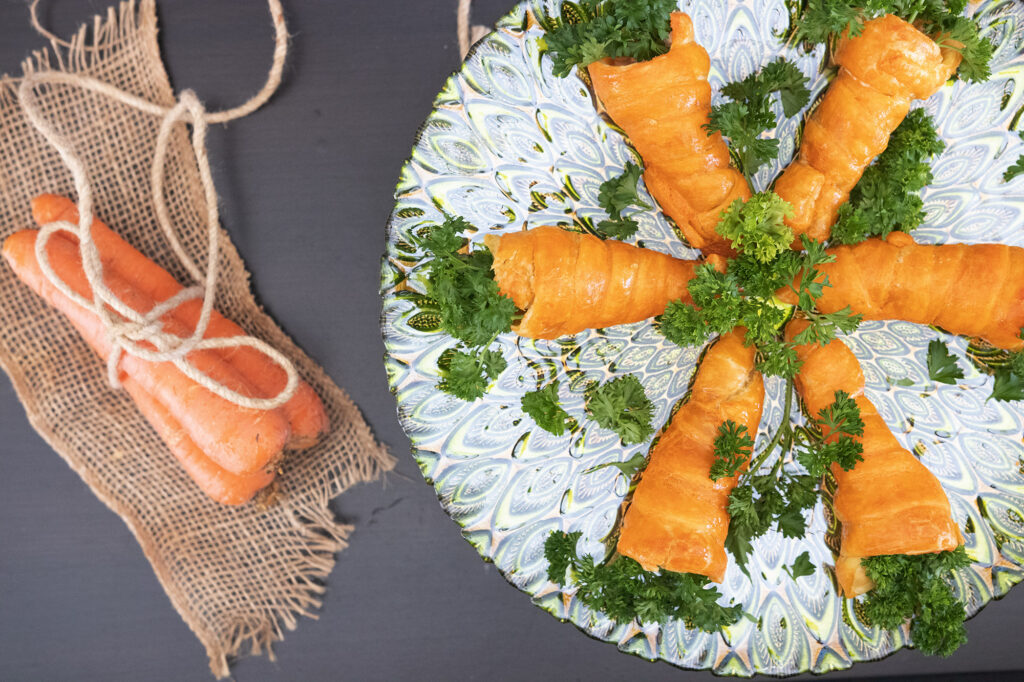 Fish cones are essentially crispy, cone-shaped shells made with flour and stuffed with a spiced mixture of mashed potatoes and fish. The filling is typically made with mackerel or tuna and seasoned with a blend of Goan spices, including turmeric, coriander, cumin, and red chili powder. The cones are then deep-fried until golden brown and served hot with chutneys or sauces. In this recipe, I am replicating this recipe using puff pastry instead. I am also giving this a twist by coloring this with an orange egg wash.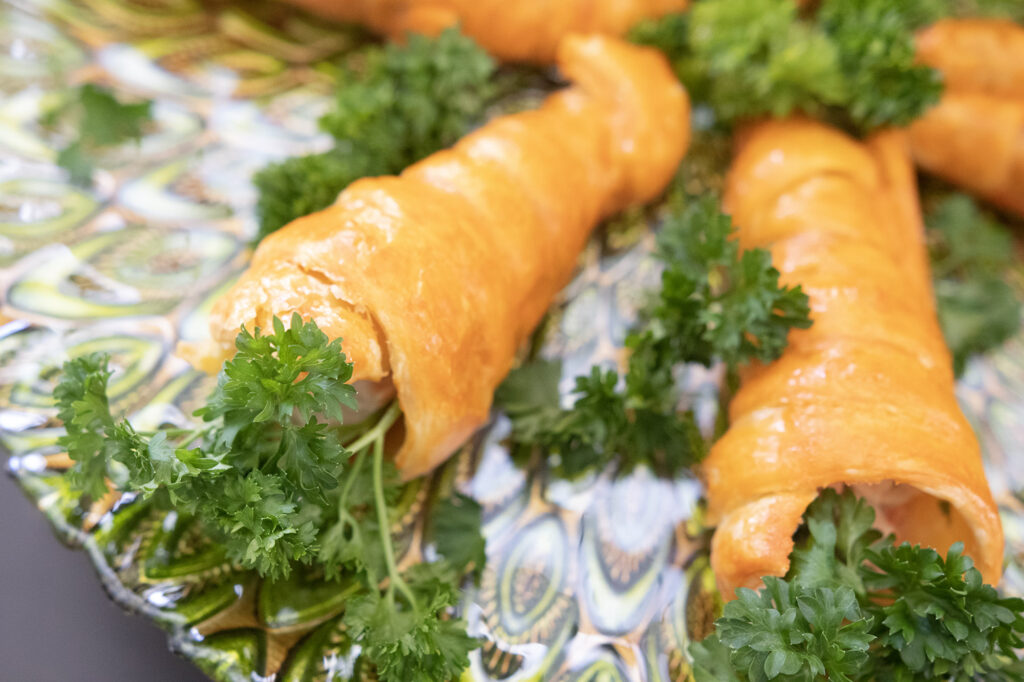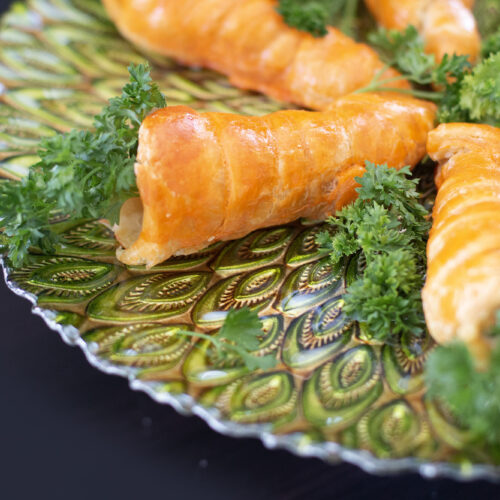 Stuffed Puff Pastry Carrots – Fish Cones
Ingredients
850

gms Puff pastry sheets makes 24 pastries

Melted butter for greasing

1

Egg

Food colouring

Stuffing of your choice

Curly Parsley
Instructions
I chose to buy Puff pastry that comes in two large sheets

Cut these into 1 inch strips

Grease the metal horns and wrap it around the horn slightly overlapping

Mix the food colouring with the egg and brush all over the puff pastry

Bake in a preheated oven at 350 degrees for 25 – 30 mins

After these are baked, allow them to cool and then twist the metal horn and take it out

Fill with your choice of filling

Top with a sprig or more of curly parsley