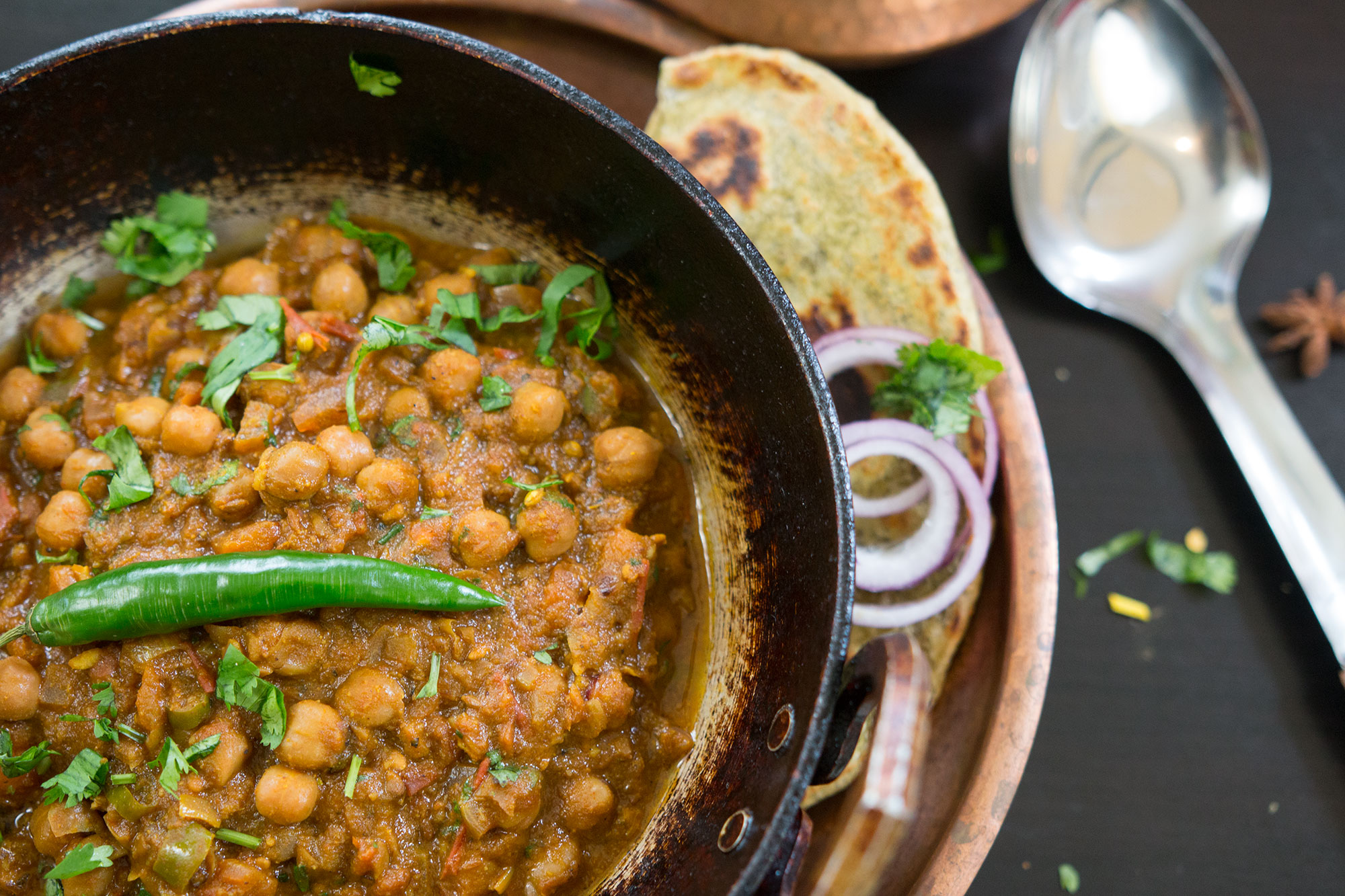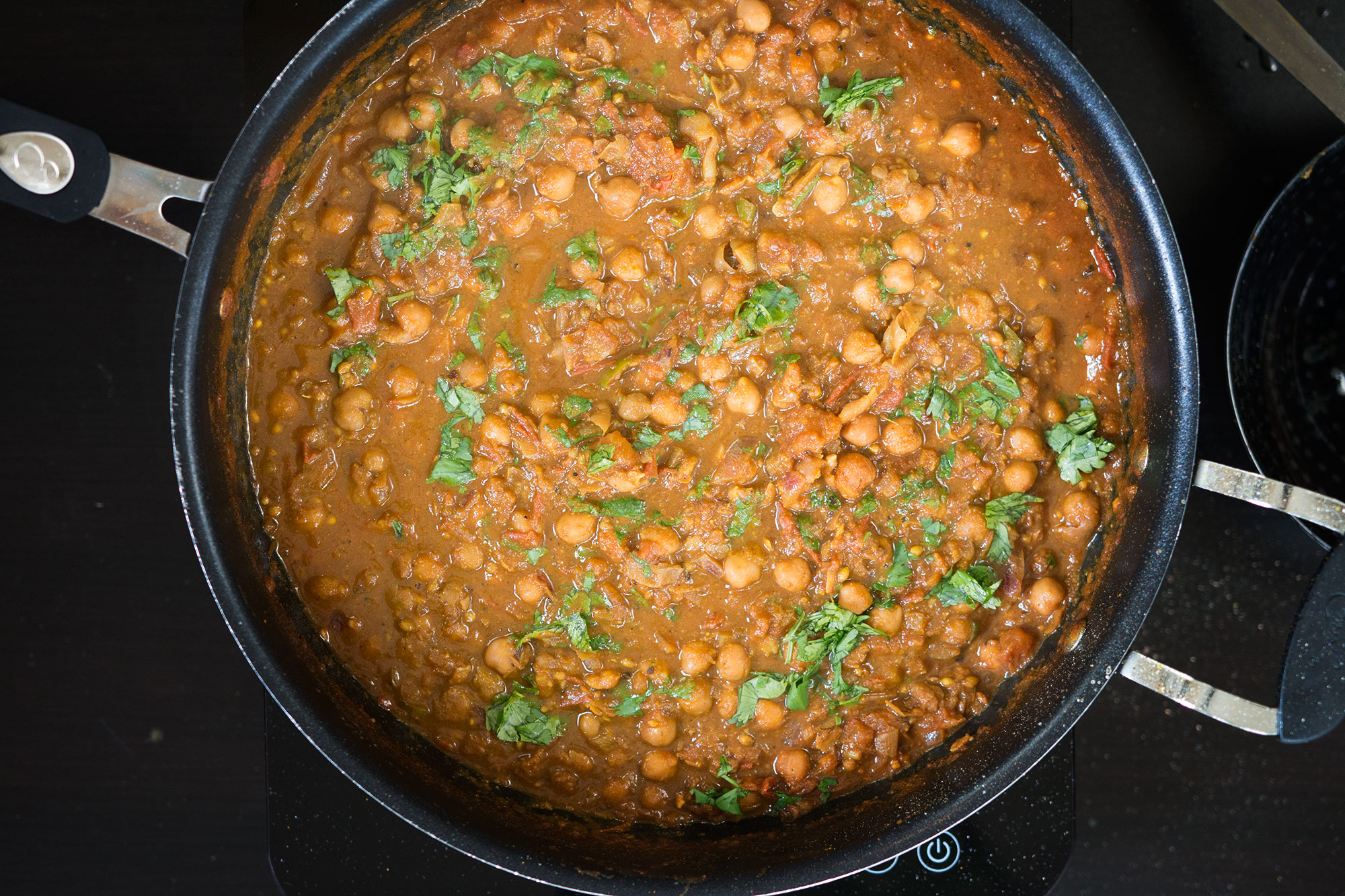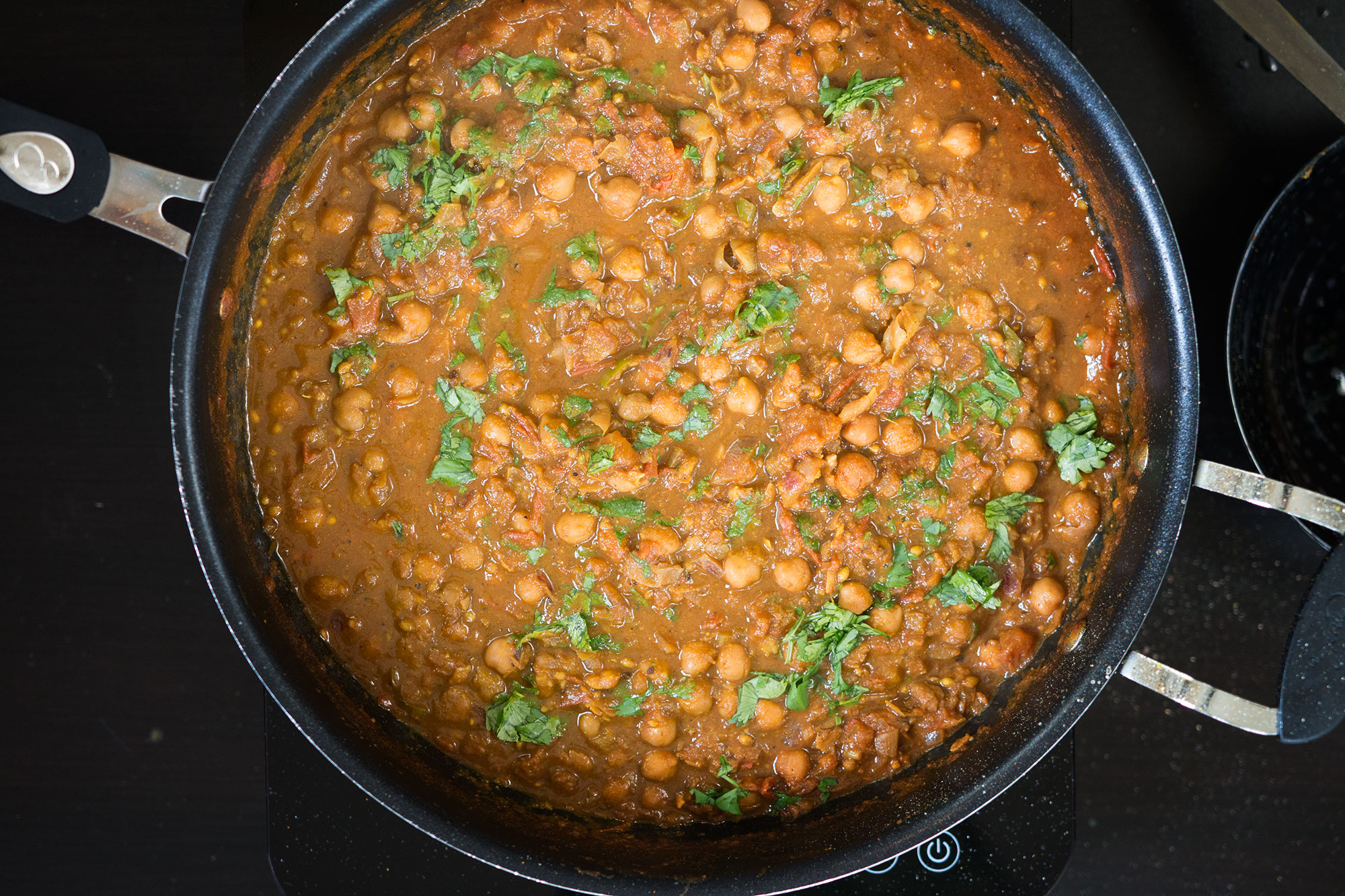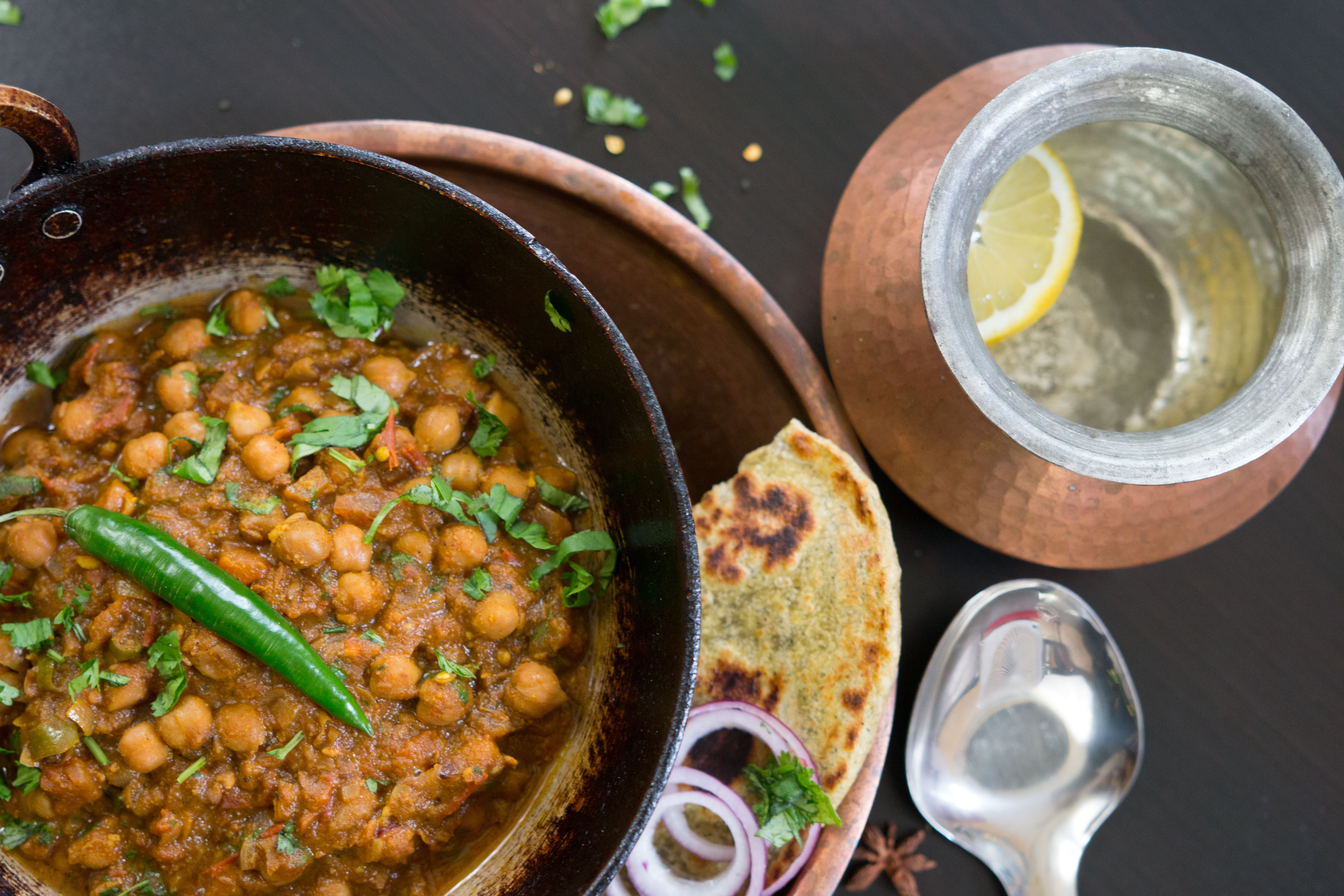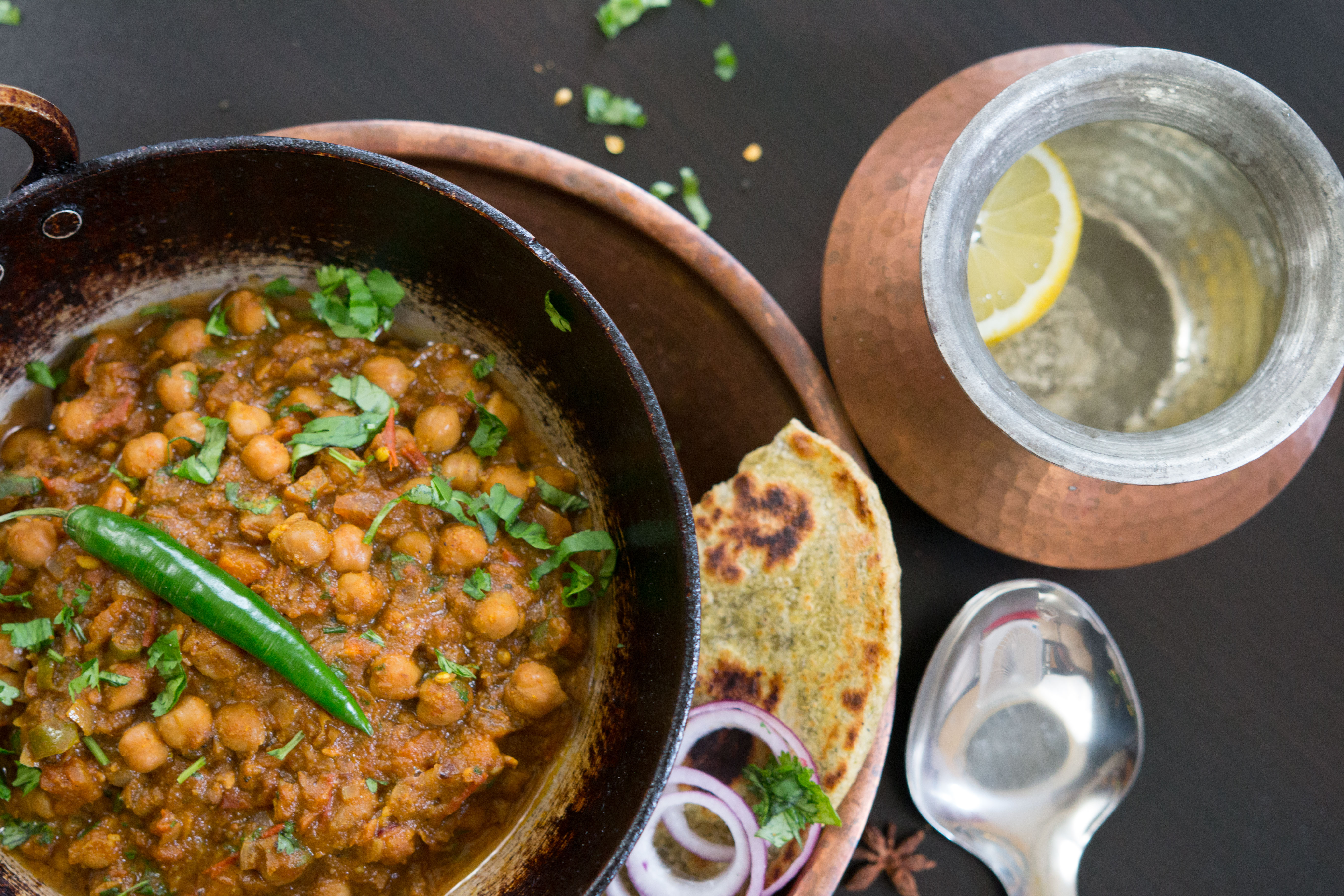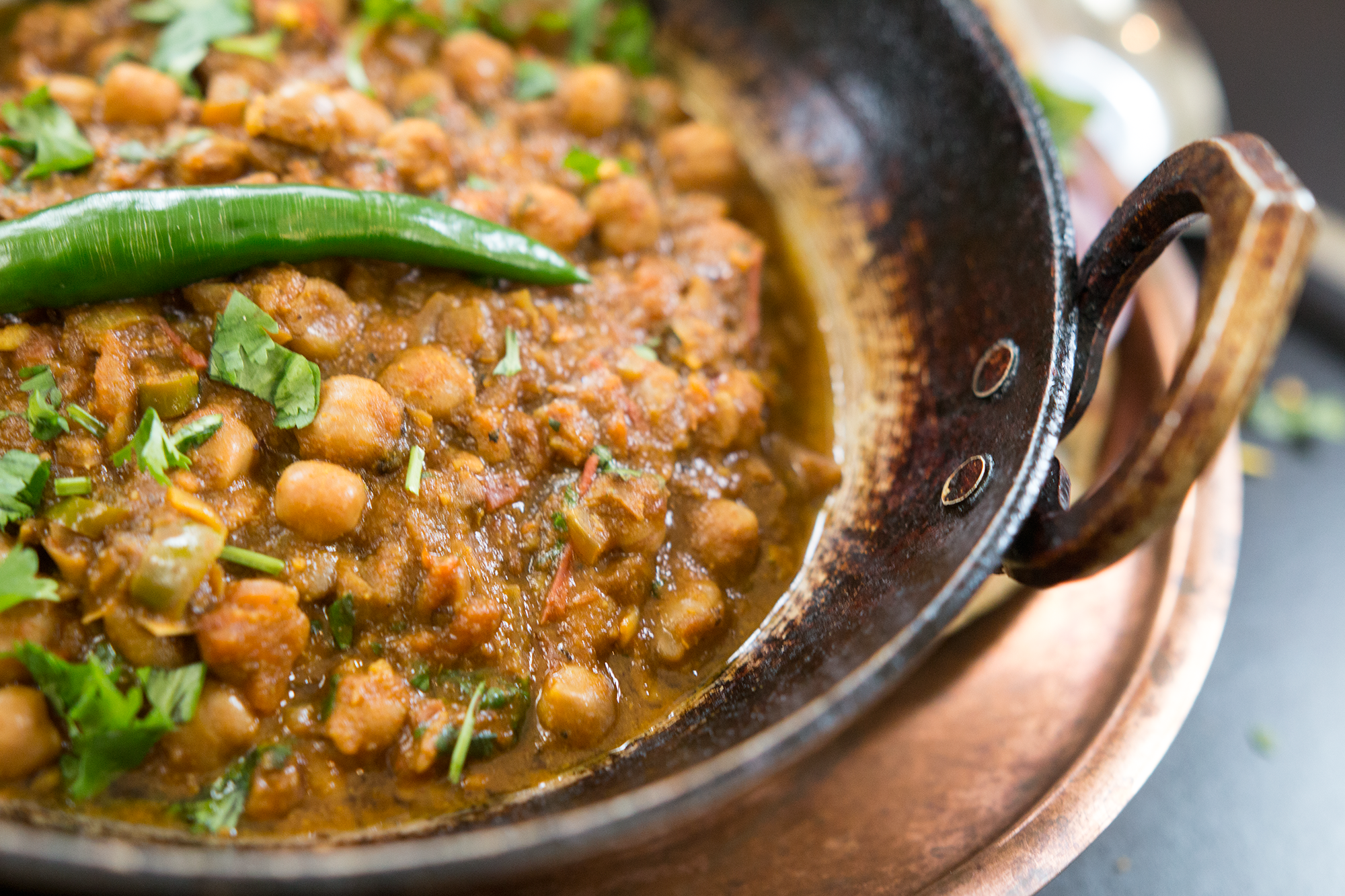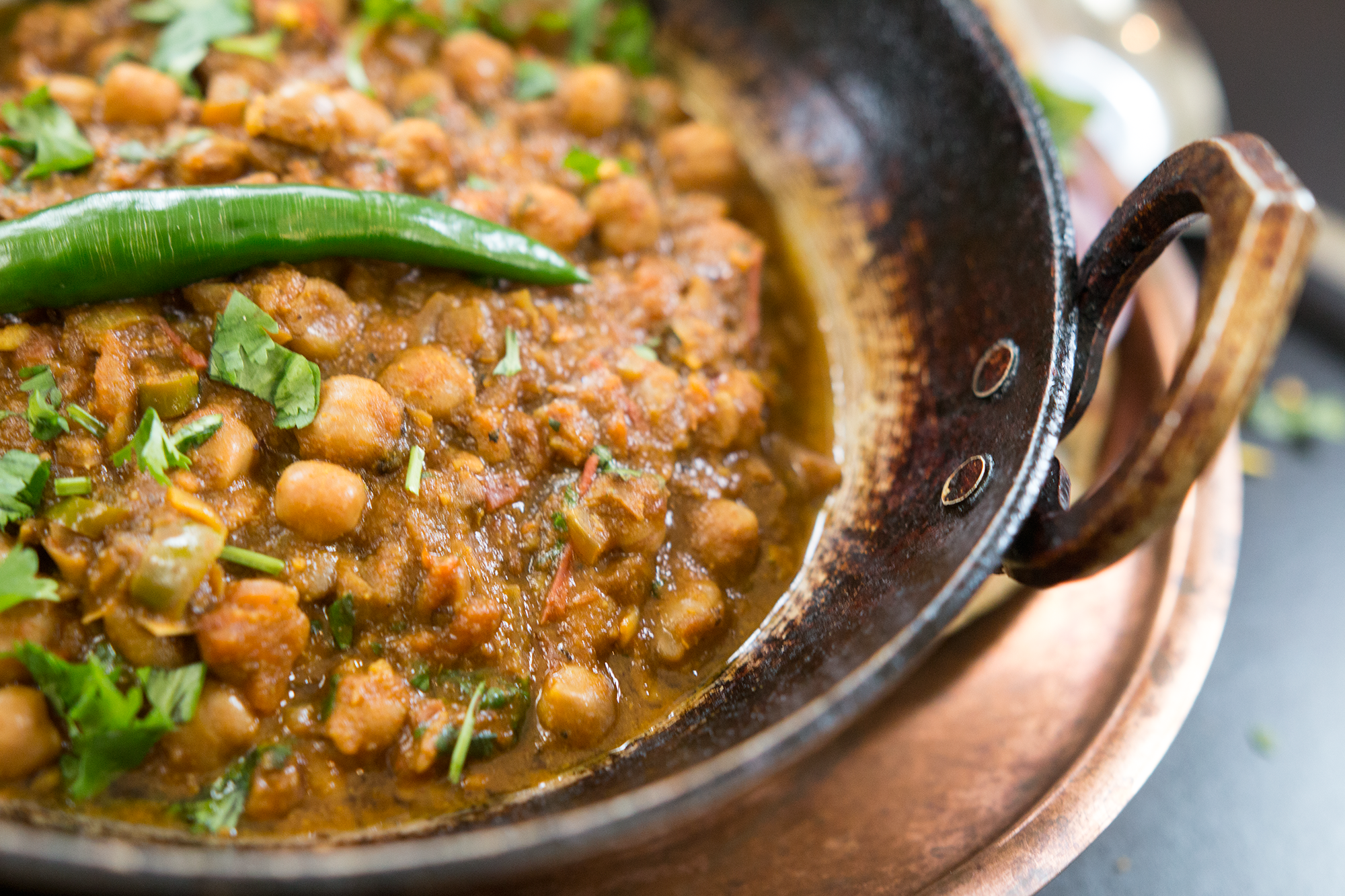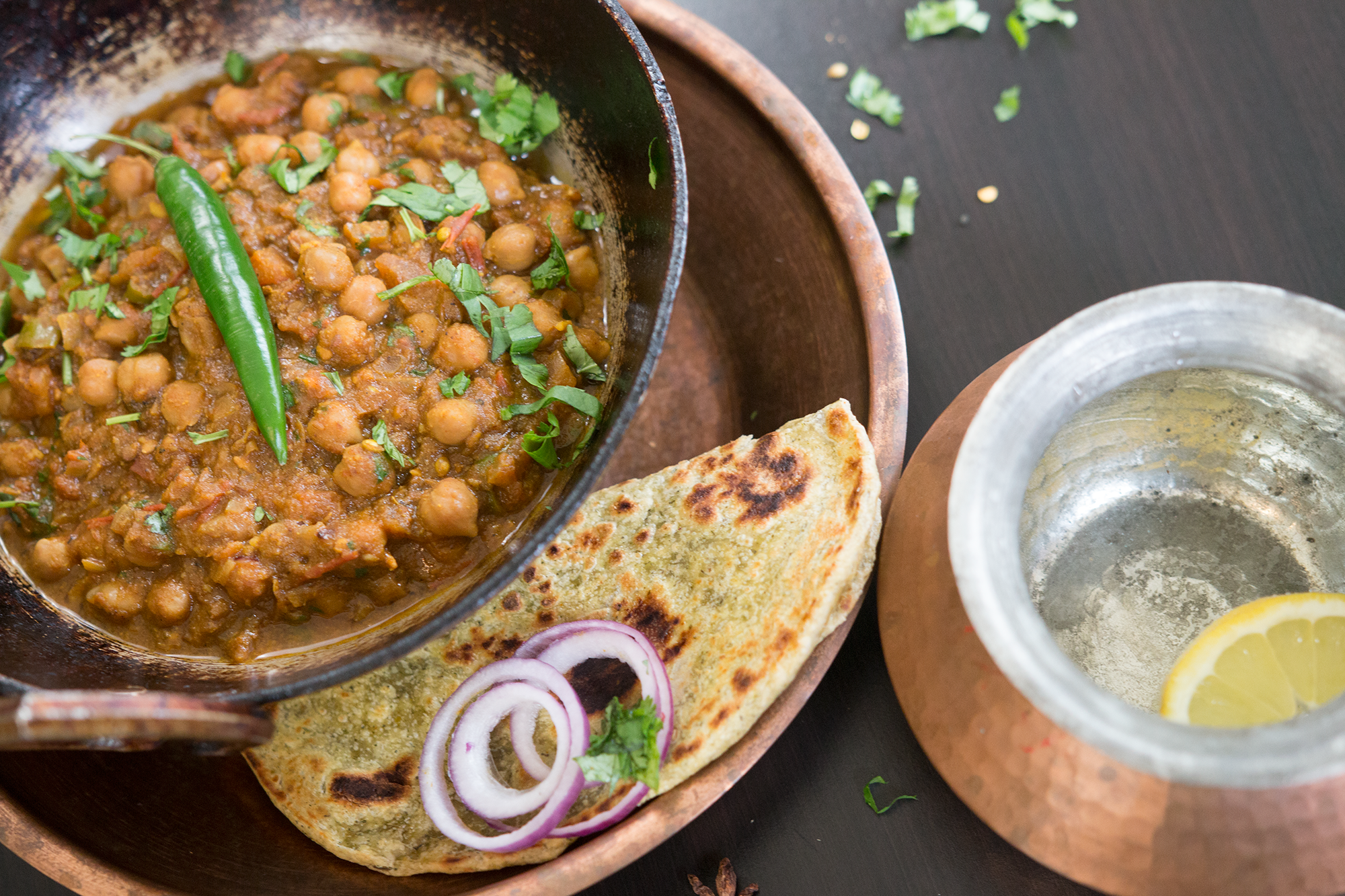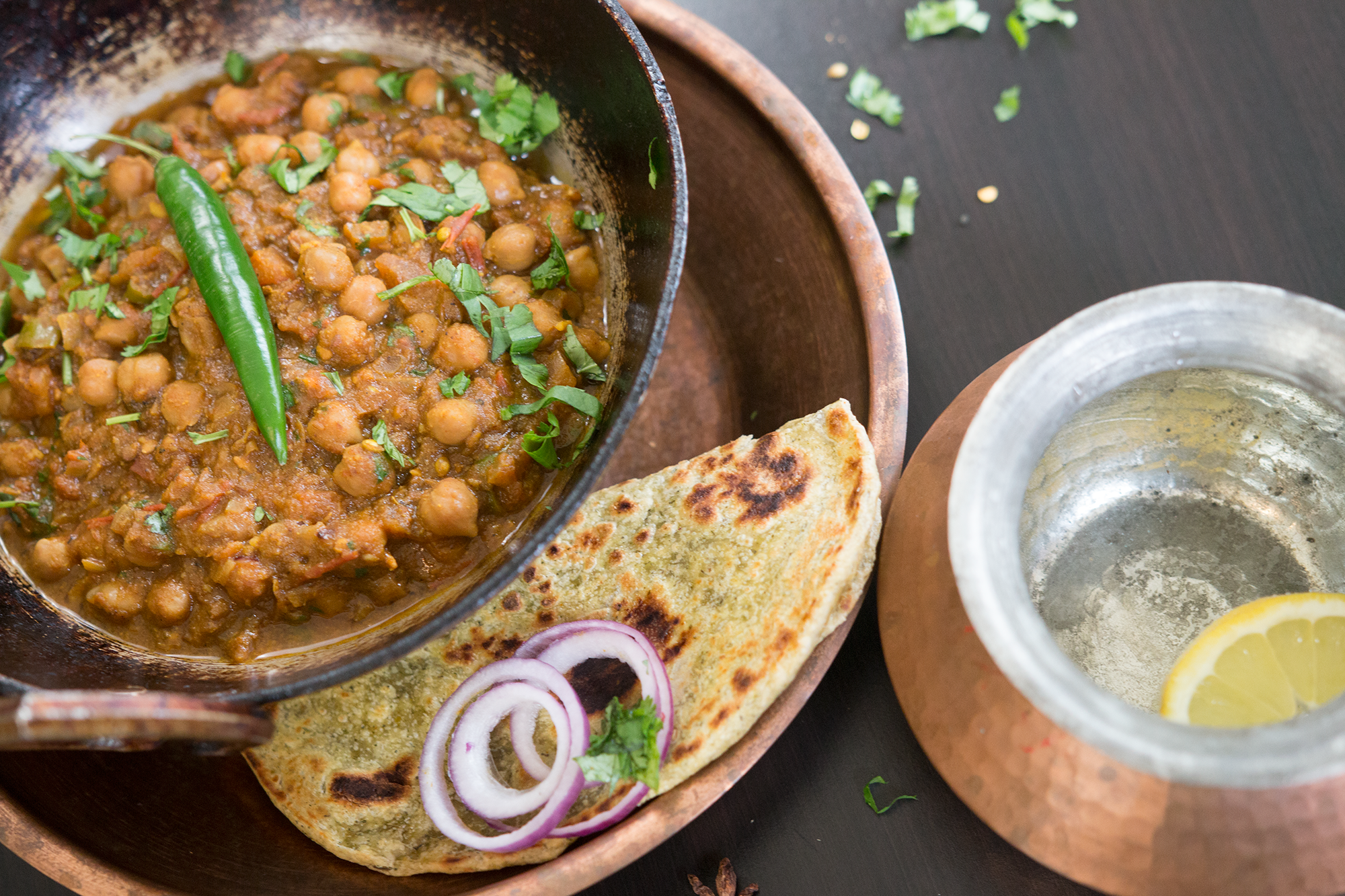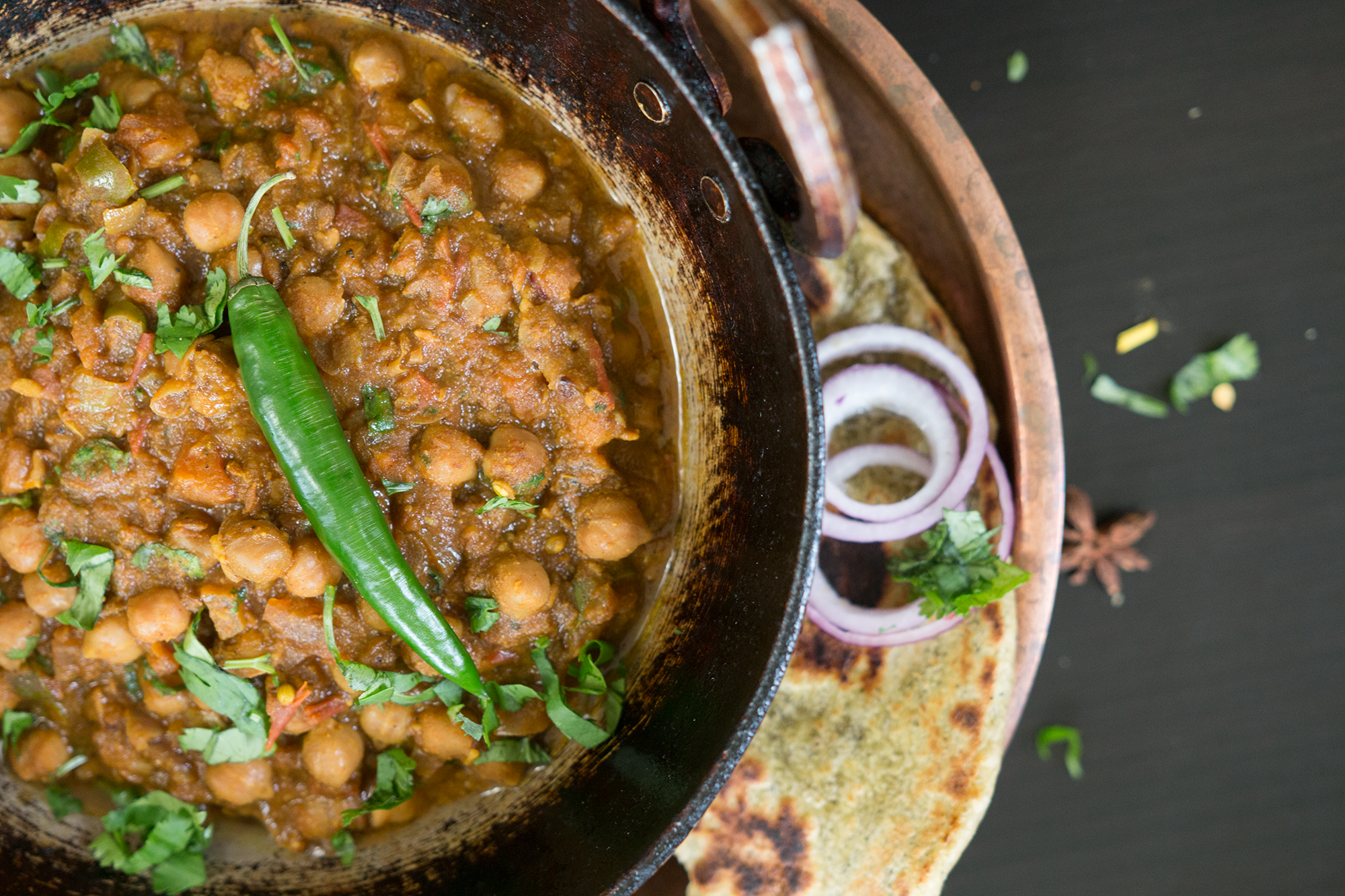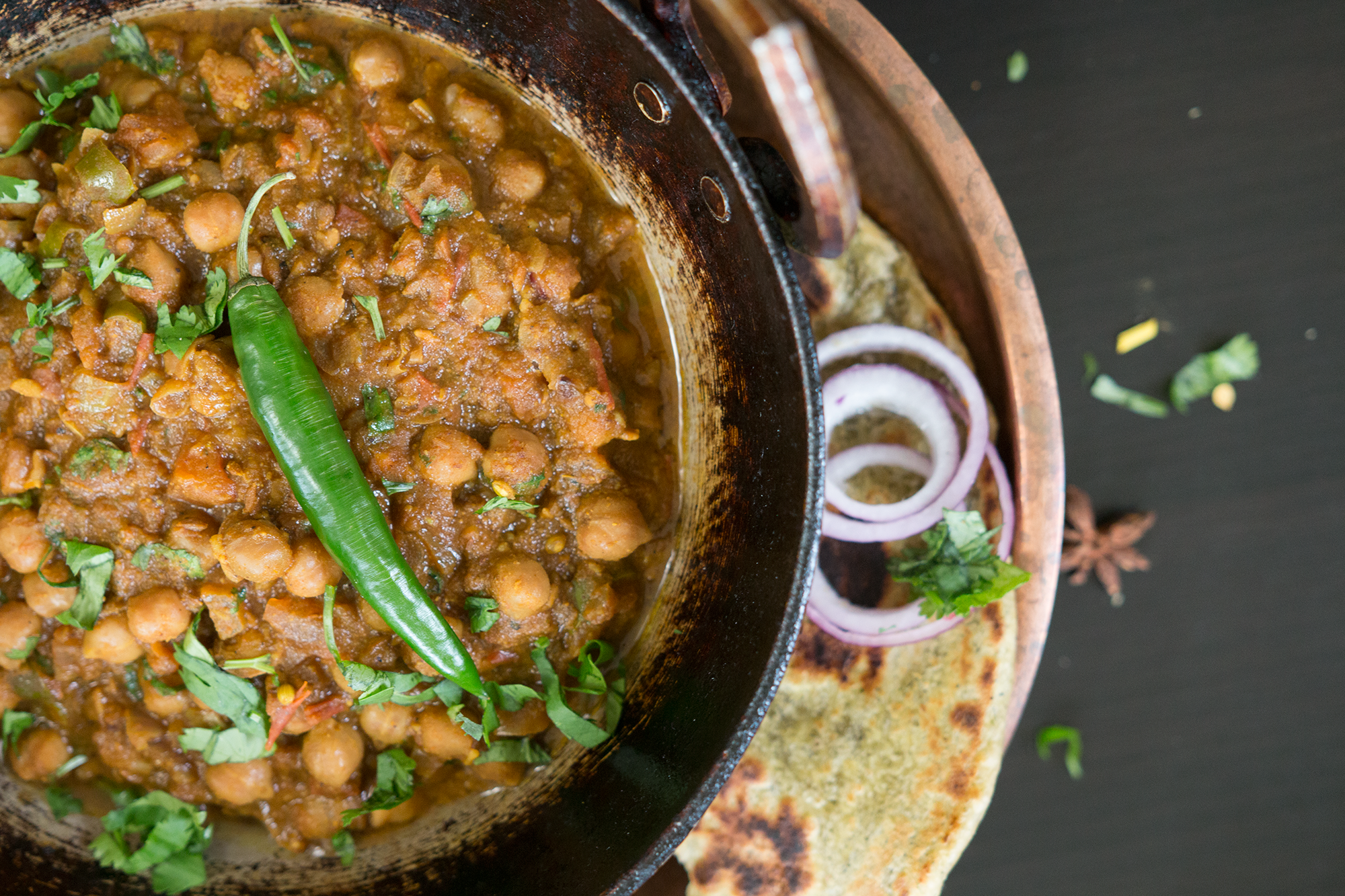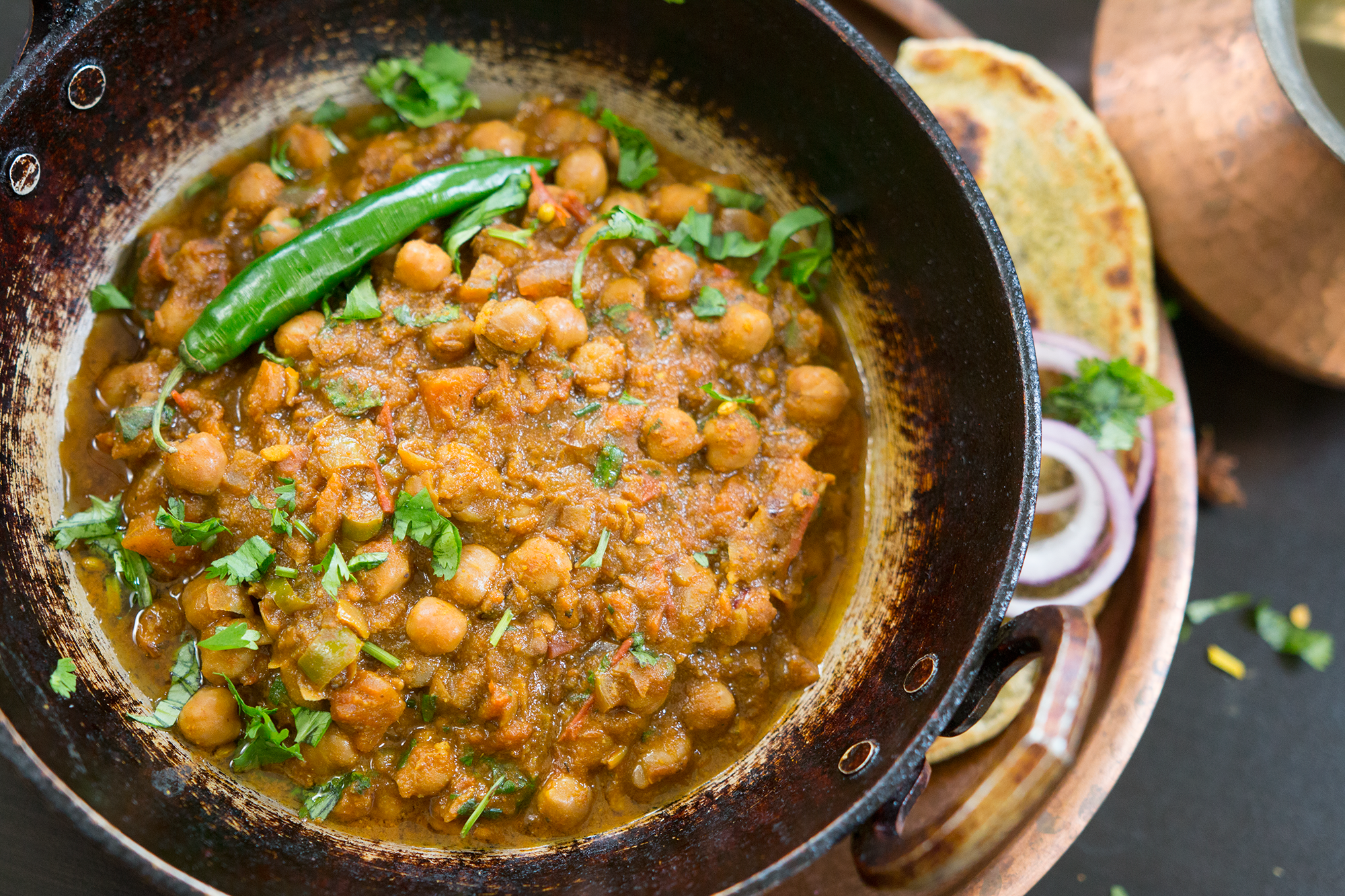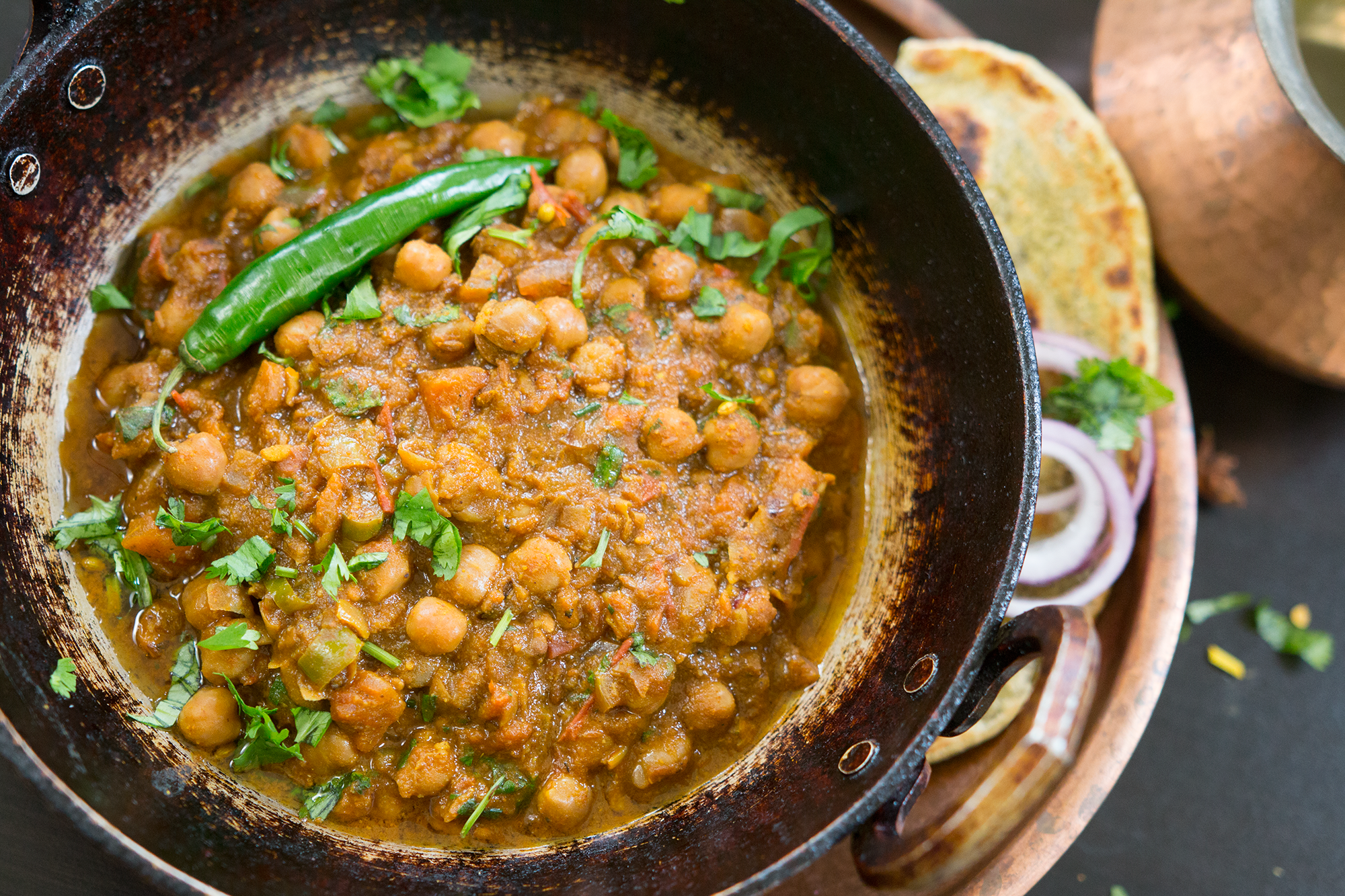 Some recipes just make you want to go balle balle!!!! Punjabi dishes in Indian cuisine are crazy popular and for good reason. From Parantas to garma garam Tandoori Chicken we are always left wanting more. Their Chana or Chole is no exception. Made famous by the way side restaurants or Dhabas, this Chana Chole is always served steaming hot with a bread called the batura. This can also be eaten as a main or a side with roti or rice. What I love about this recipe is that the chana or garbanzo beans as we know it in this part of the world is cooked together with spices and black tea thus infusing the delicate beans with flavor and color.
What's interesting about this recipe is the use of black tea. This is used to flavor the chana as well as impart a deep color.  I like to use a homemade Garam Masala in this recipe to give it it's rich taste – https://youtu.be/kkiYMQrYqUc
In this video I guest star the popular dance troupe Maritime Bhangra Group a Canadian group I found on YouTube.
[youtube-subscriber nickname=kravingsblog]
Ingredients
1 cup Chickpeas or Garbanzo beans
Spice bag - Bay leaves, Cinnamon, Cardamon & Black Tea
3 tbsps Ghee
1 cup diced Onion
2 green Chillies slices - 2 tbsps
1 tbsp each Ginger & Garlic paste
1 tsp each Coriander & Cumin seeds
1 tsp each Turmeric powder, Chilli powder, Coriander powder & Garam Masala
2 - 3 cups fresh diced Tomatoes
Salt
1/2 cup Water
1/2 tsp Asafoetida or Hing
Coriander
Instructions
Soak the Chana overnight
Add to a pressure cooker and cook for about 3 vessels with water and a spice bag till the chana is cooked but not over cooked
In a saute pan, melt the ghee and saute the onions followed by the green chilli
Add the Ginger and Garlic paste and the Coriander and Cumin seeds
Add the spices and mix everything together
Add the Tomatoes and cook till mushy
Add the Chana and water into the saute pan and cook till the gravy thickens
Add a pinch of Asafoetida
Finish of with some chopped Coriander
https://kravingsfoodadventures.com/chana-chole/