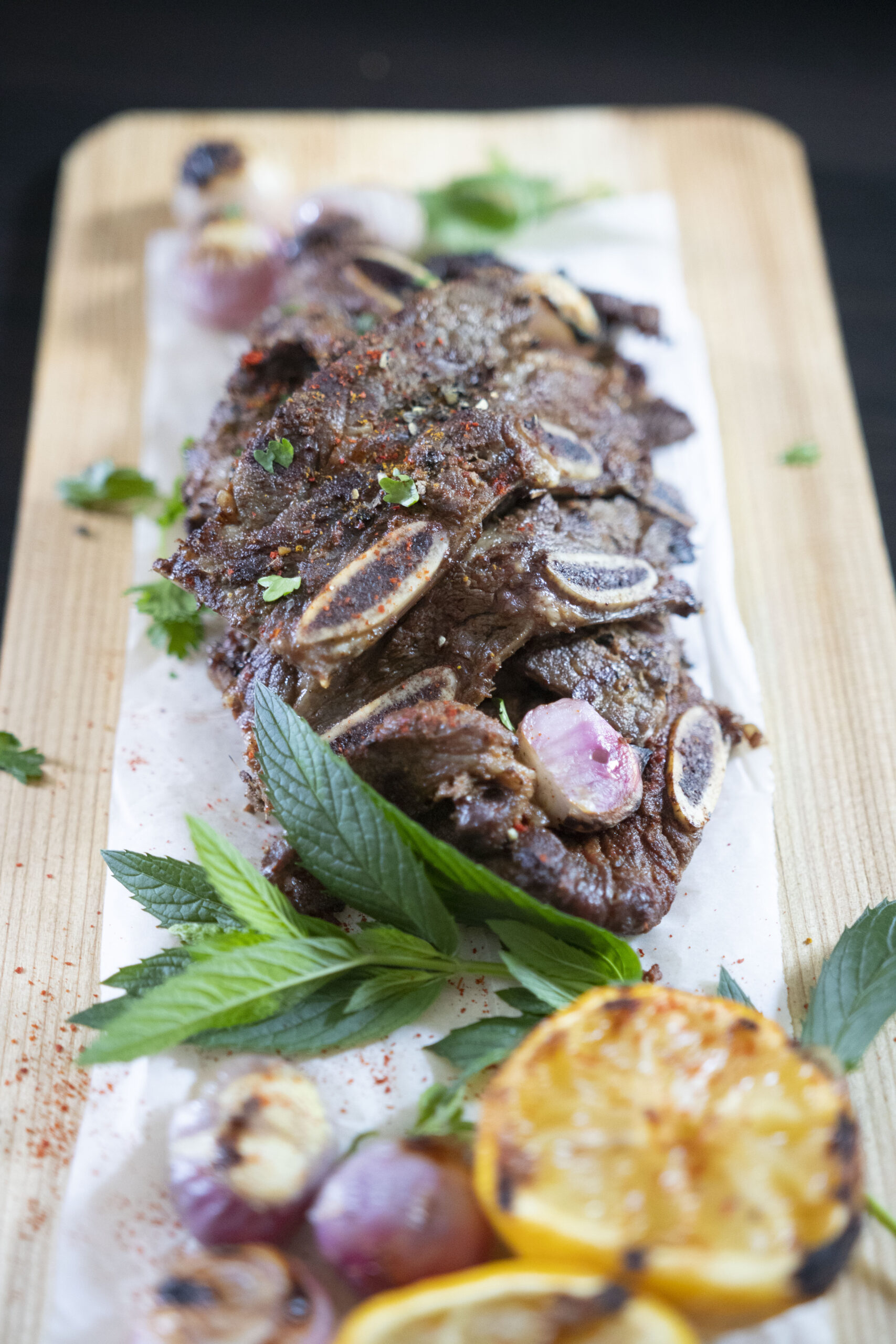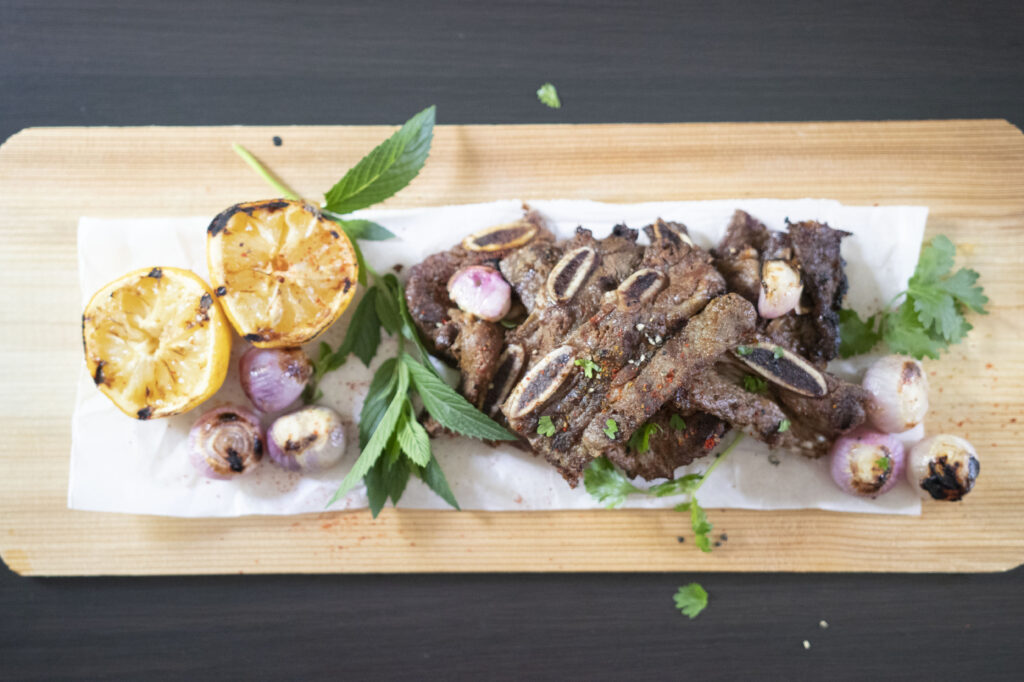 Beef short ribs are marinated with salt, ginger and garlic paste, mustard oil, spices, green chilli and simply cooked on a nice hot BBQ.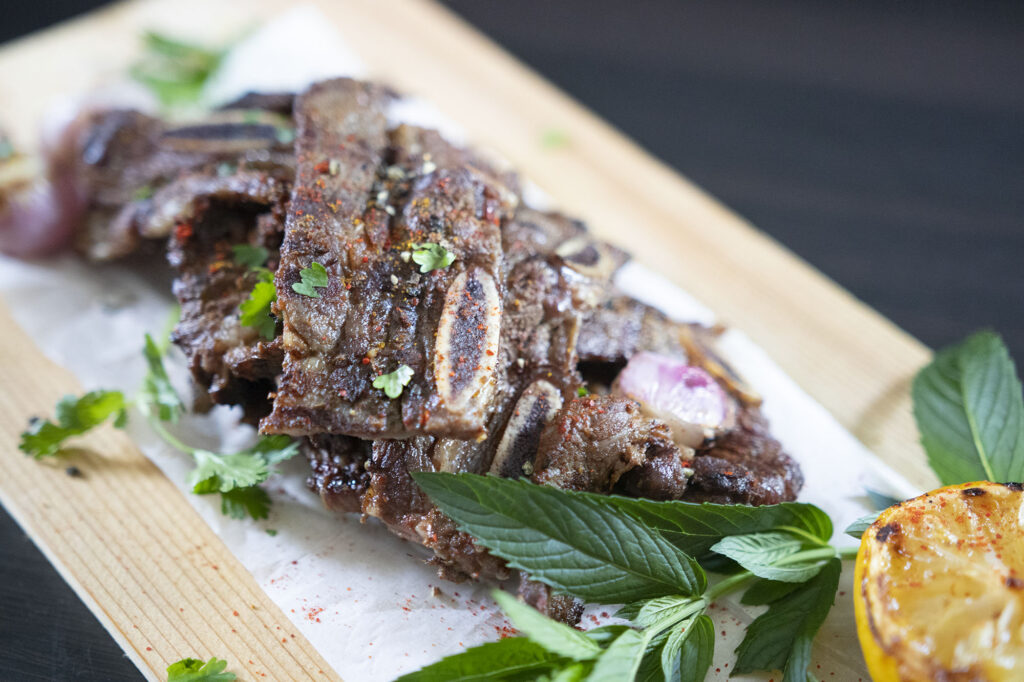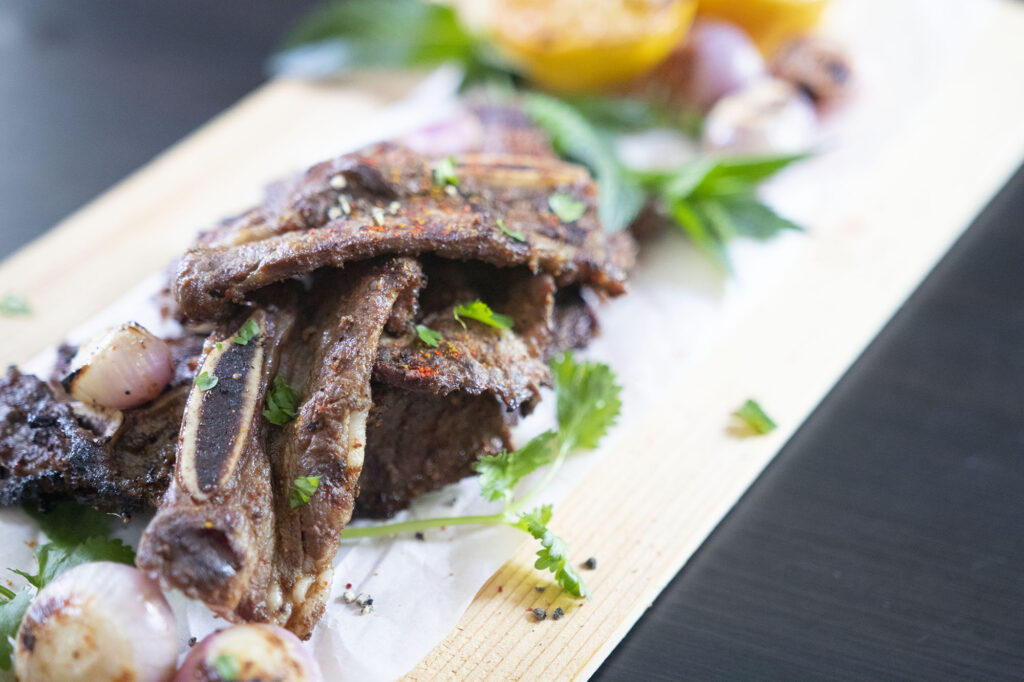 This cut of meat was introduced to us by a good friend Pamela Vasandani so many years ago. I remember eating it for the first time, fascinated how thinly the meat was cut across the bones, where the bones looked like almond slivers. Almost immediately, I have been cooking this cut with a simple wet marinade and either cooking it on my BBQ or shallow frying it.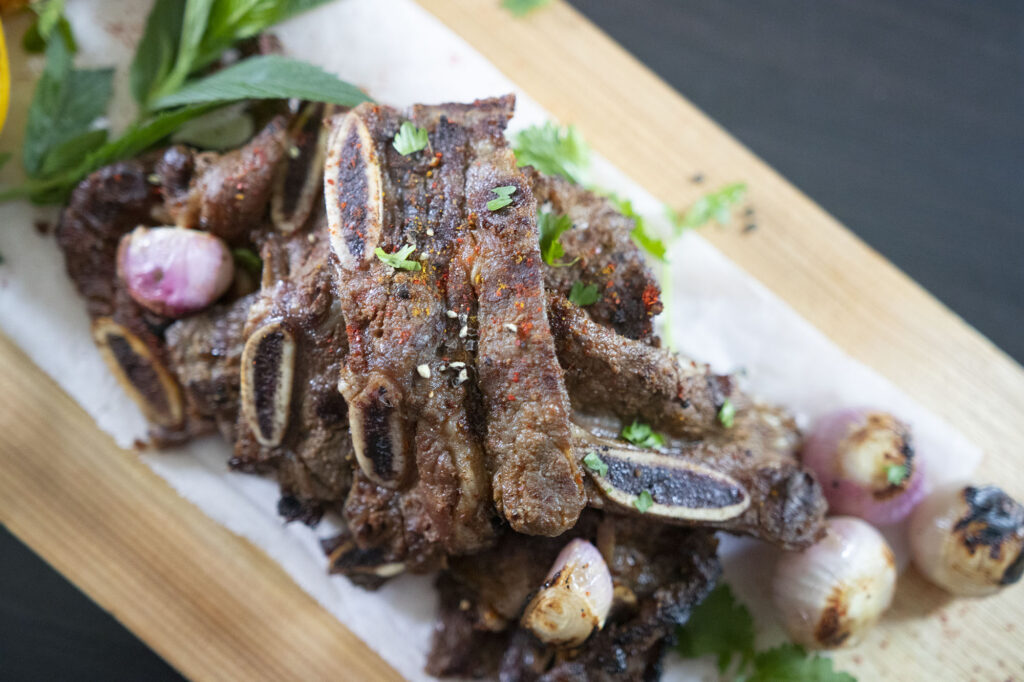 The Koreans made this cut popular with the ever famous Kalbi or Galbi. Short Ribs typically are a thick cut cut vertically across the bone, not horizontally like in this recipe. This is also called Flanken Ribs.
What I love about this is that you can hold the piece of meat by the bone and chew on the delicious BBQ'd seared meat.
I've also prepared this cut in a different way you can check out my Asian Sticky Beef Short Ribs here.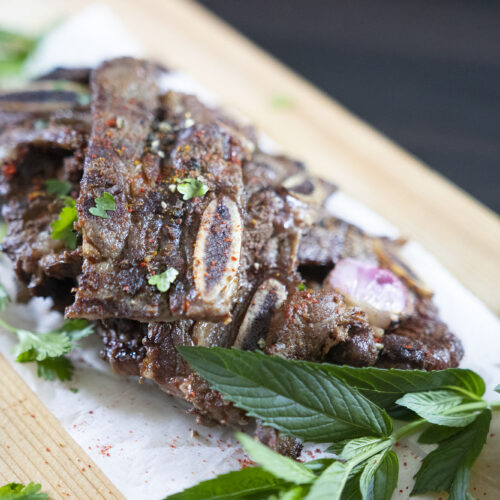 Indian Short Ribs
Ingredients
3

lbs

Beef Short Rib

Flanken Ribs

Salt to taste

4

tsps

Ginger & Garlic paste

2

tbsps

Mustard Oil

2

tbsps

crushed Pepper

2

tsps

Garam Masala

1

tsp

Chilli powder

2

tbsps

sliced green Chillies
Instructions
Add all the ingredients to the ribs, coating it the marinade.

Leave this to marinate as long as you can, preferably overnight

Cook on a hot grill for a few minutes on one side and then flip over to cook on the other

If serving as an appetizer, trim the ribs so they are about 2 inches in length to make them easy to hold