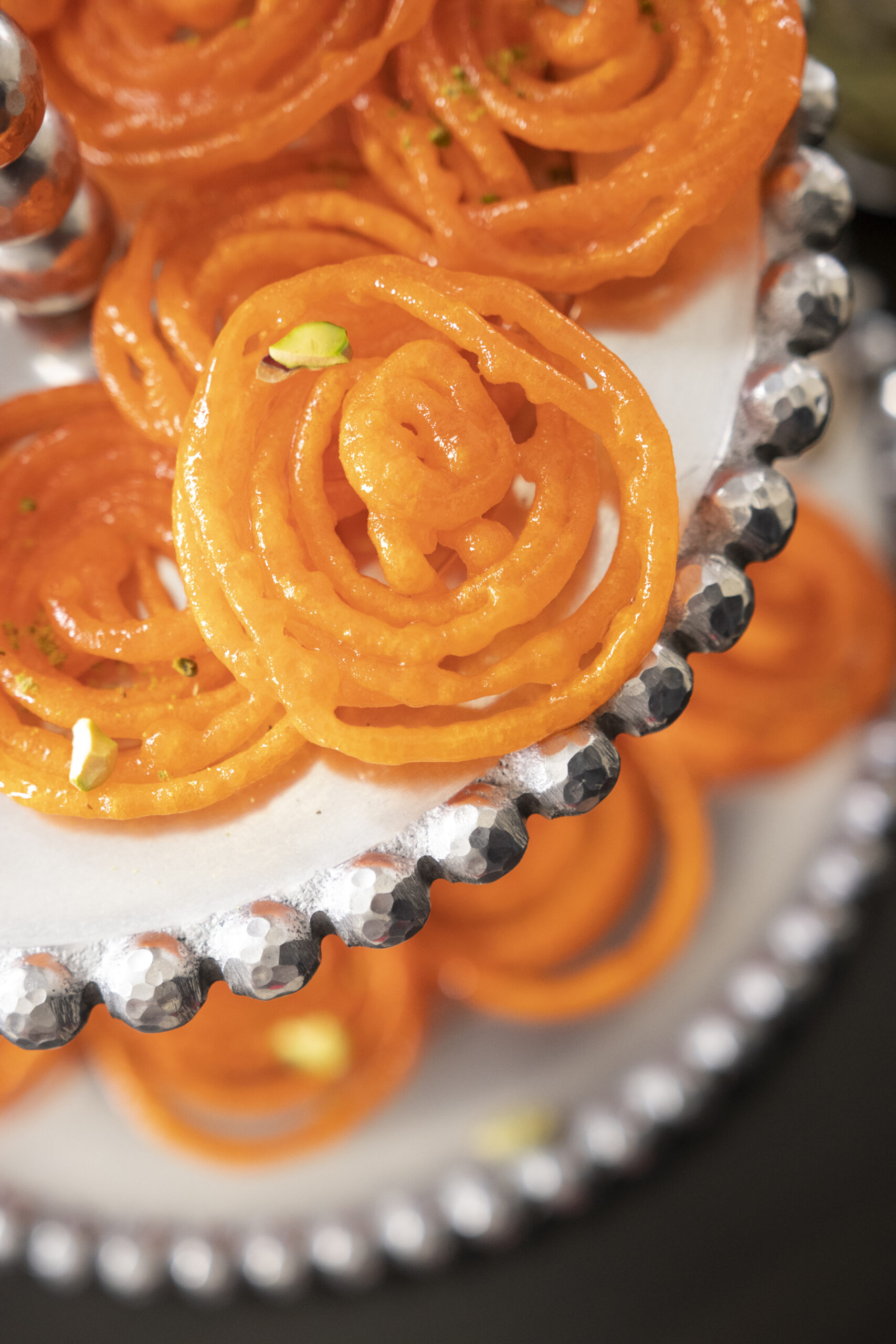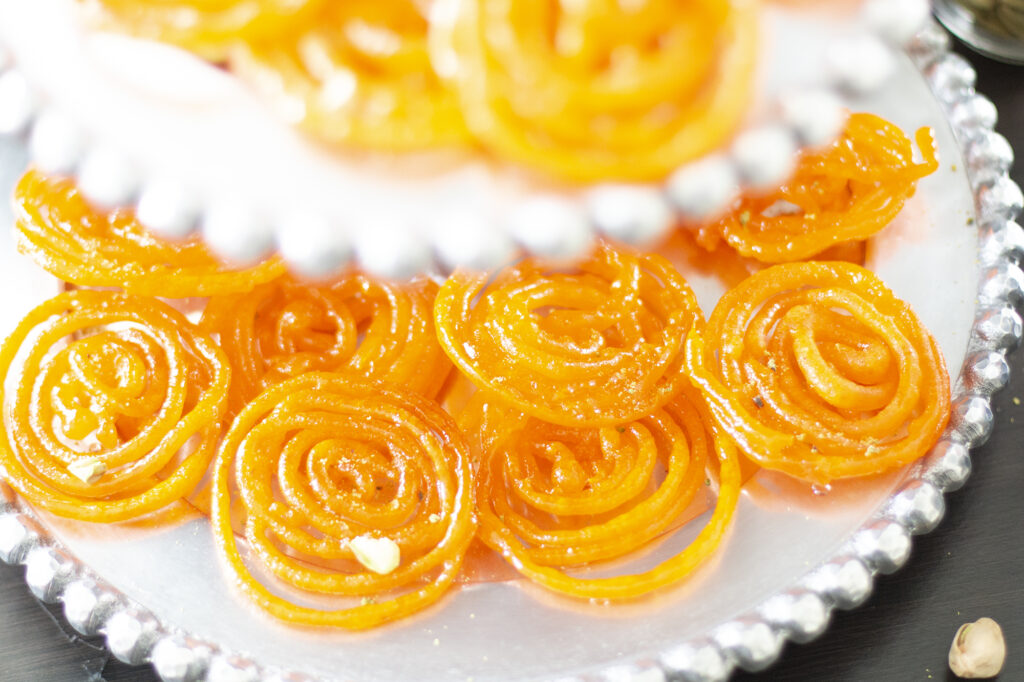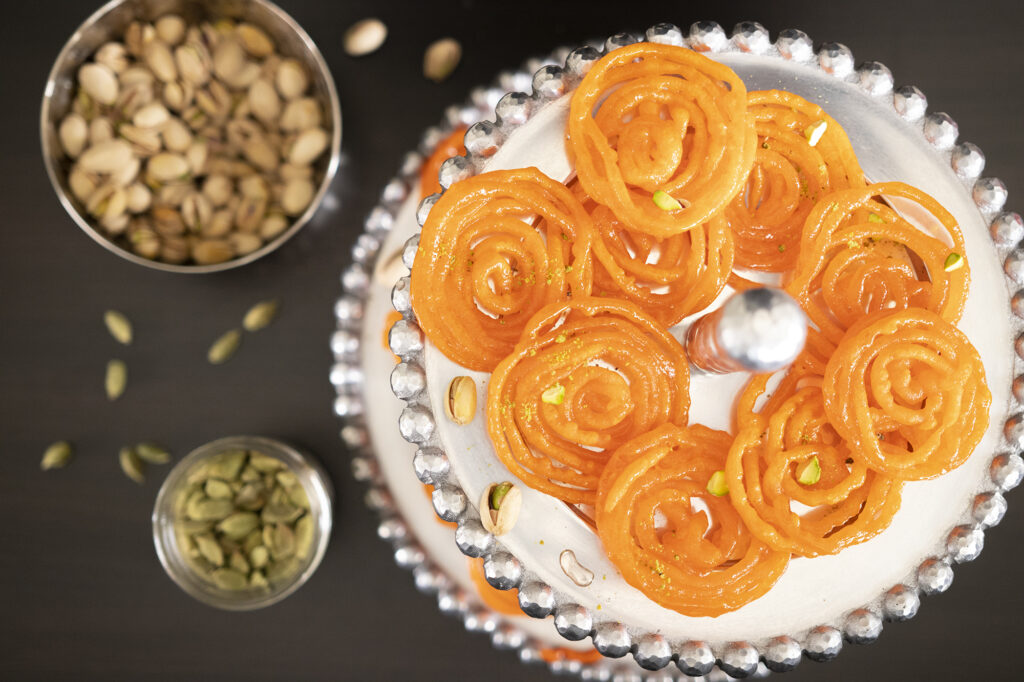 Jalebis start with simple batter that is fried in a circular funnel like shape, till crispy and then dunked in a simple super syrup to soak in all the sweet goodness. The result is a crispy treat with a juicy centre. Honestly I never thought in a million years that I would actually be making this myself. It looks like something that is super complex and something that you can only buy in a store. After watching a bunch of videos on YouTube, I still didn't have the guts to make it myself. It sat on my bucket list for a while till COVID and I had some time on my hands. I've recipe tested this many many times. What I've concluded is this – making Jalebis is relatively easy BUT there are many tips and tricks to making the perfect Jalebi that you must pay attention to.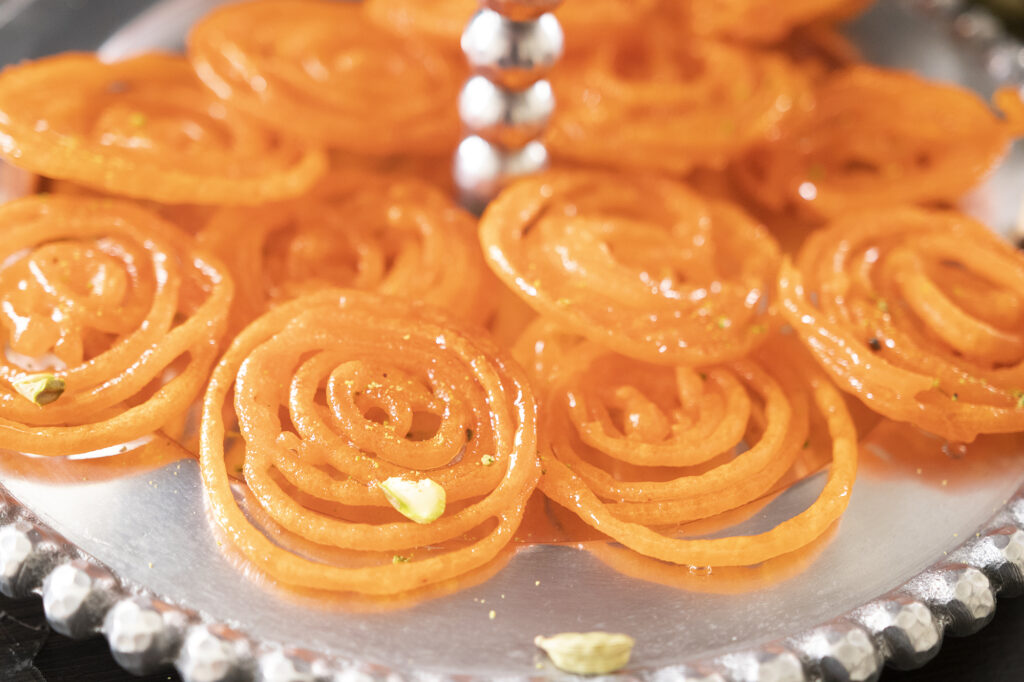 Make sure you have the perfect sugar syrup consistency
Make sure the batter is perfectly smooth using sour yogurt
Use the perfect pan to fry the Jalebis
Be organized and prepared – once you start making the Jalebis, timing is very important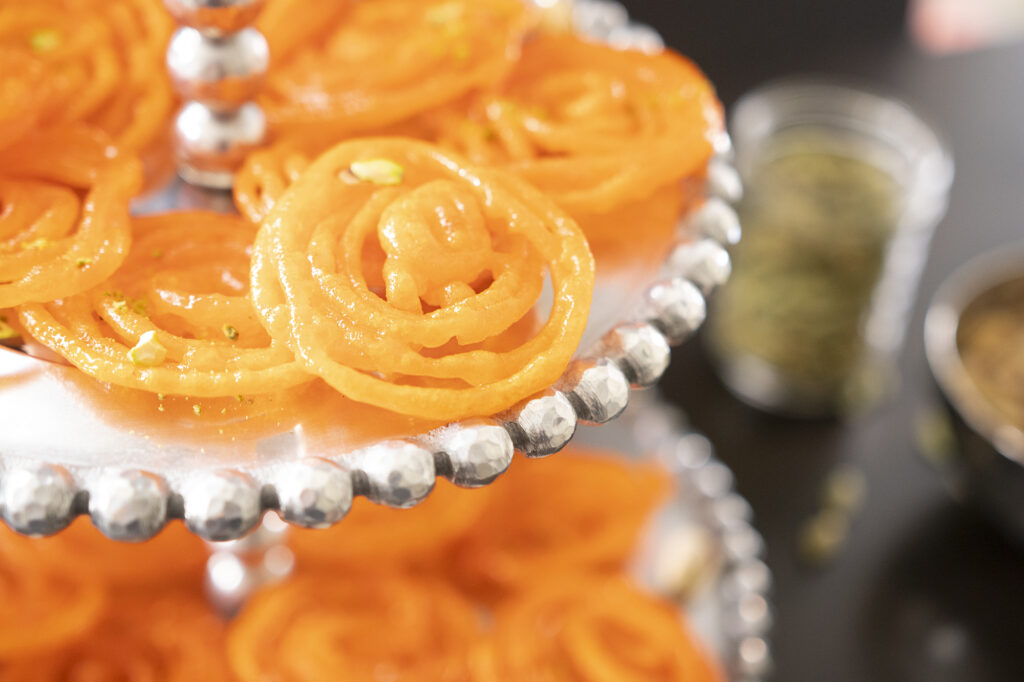 Watch the video to make sure you have all the tips!
Jalebi is an Indian sweet popular all over South Asia and the Middle East. It is made by deep-frying maida flour (plain flour or all-purpose flour) batter in circular shapes, which are then soaked in sugar syrup. They are particularly popular in the Indian subcontinent and Iran. In Iran it is called Zalabia and the origins of the Jalebi have been traced to Persia.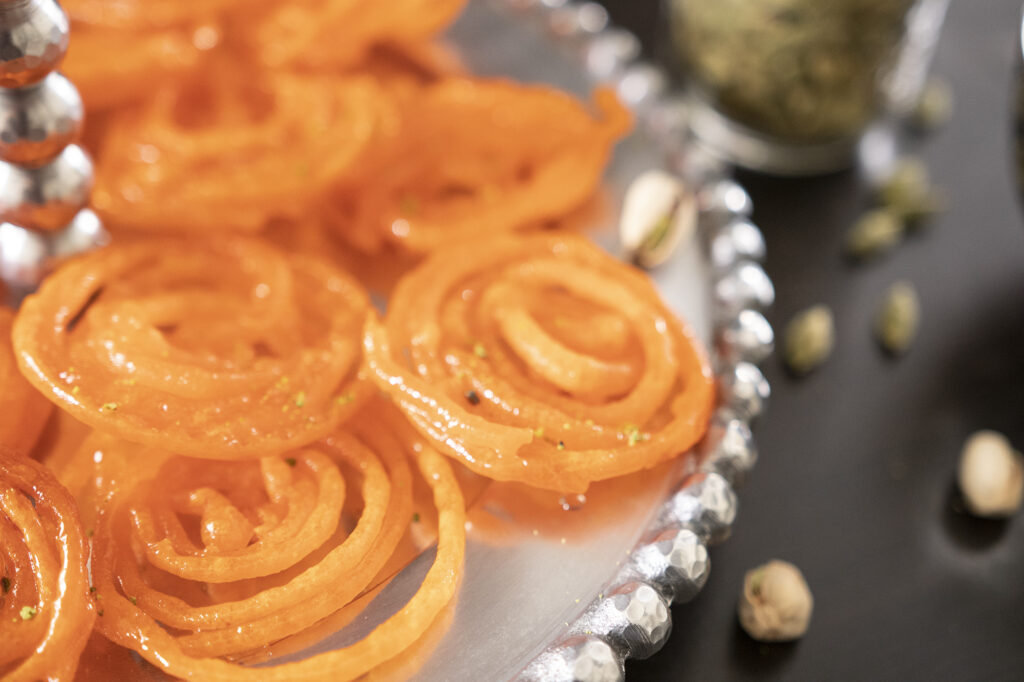 In India and Pakistan today, these are made literally everywhere – on the street and in reputed sweet shops.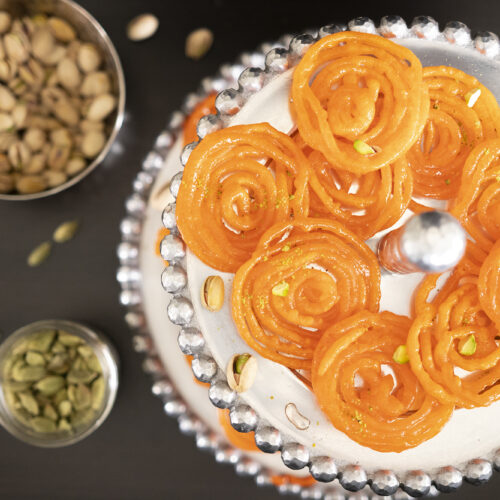 Jalebis
Ingredients
Sugar syrup
3

cups

Sugar

2

cups

Water

2

Cardamom seeds

Juice of 1/2 Lime or Lemon
Batter
2

cups

regular all purpose Flour or Maida

1.5

tbsps

Baking powder

2

tbsps

Oil

4

tbsps

Yogurt

1 – 1.25

cups

Water

1/2 – 3/4

tsp

food color

Pistachios for garnish optional
Instructions
Boil the sugar and water together and allow this to dissolve

Crush the cardamom seeds and add it to the syrup

When it reduces about 25% add the lime juice

The syrup will reduce to a one string consistency, remove this and keep aside

To prepare the batter which together the flour, baking powder, oil and yogurt

Add the water in and beat

Add the colour and mix well

Fill a squeeze bottle and pipe the jalebi into the hot oil

Cook on both sides till crispy and insert into the warm syrup

Allow the jalebi to soak for 30 – 60 seconds and then remove and store in a single layer