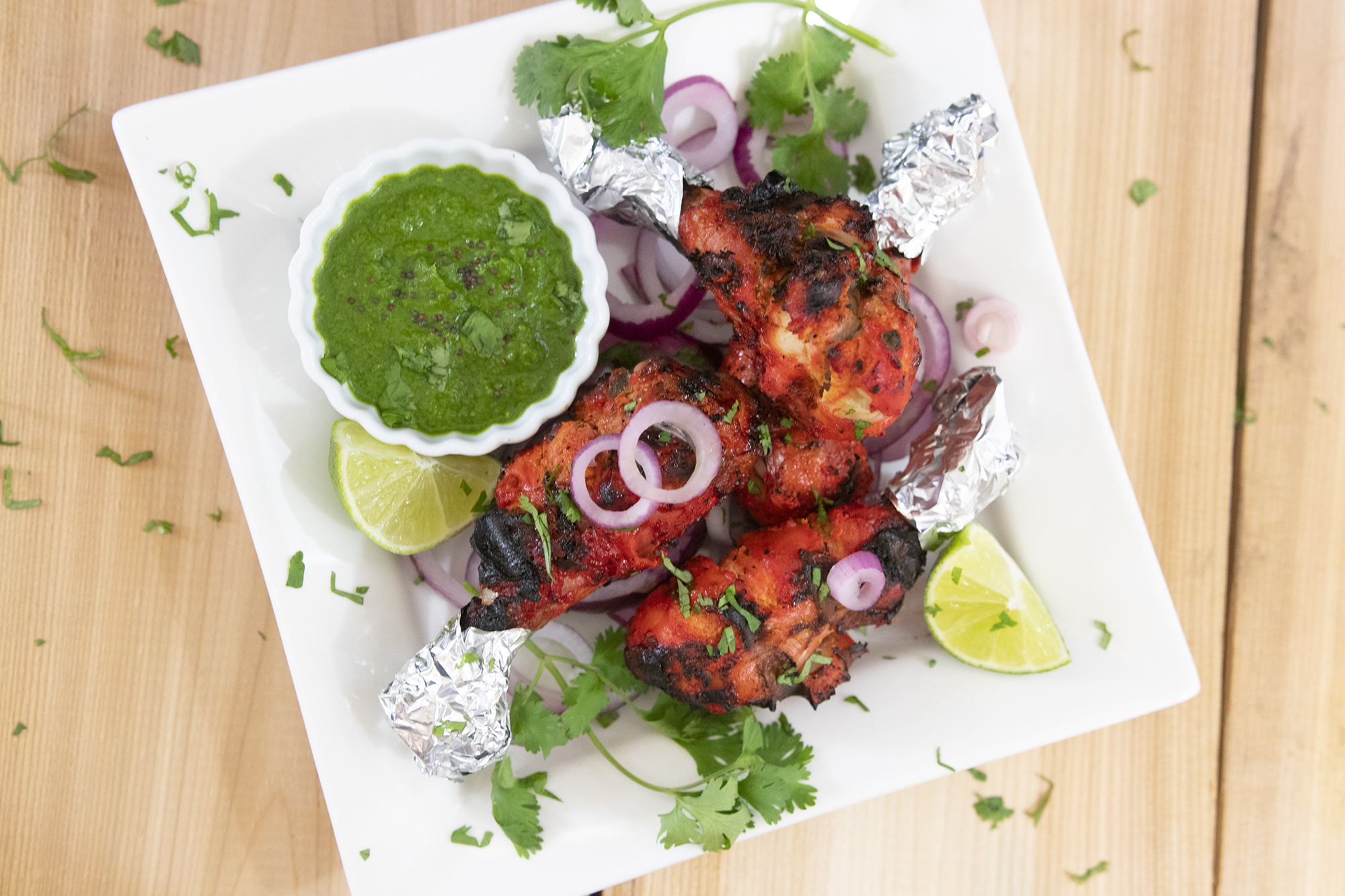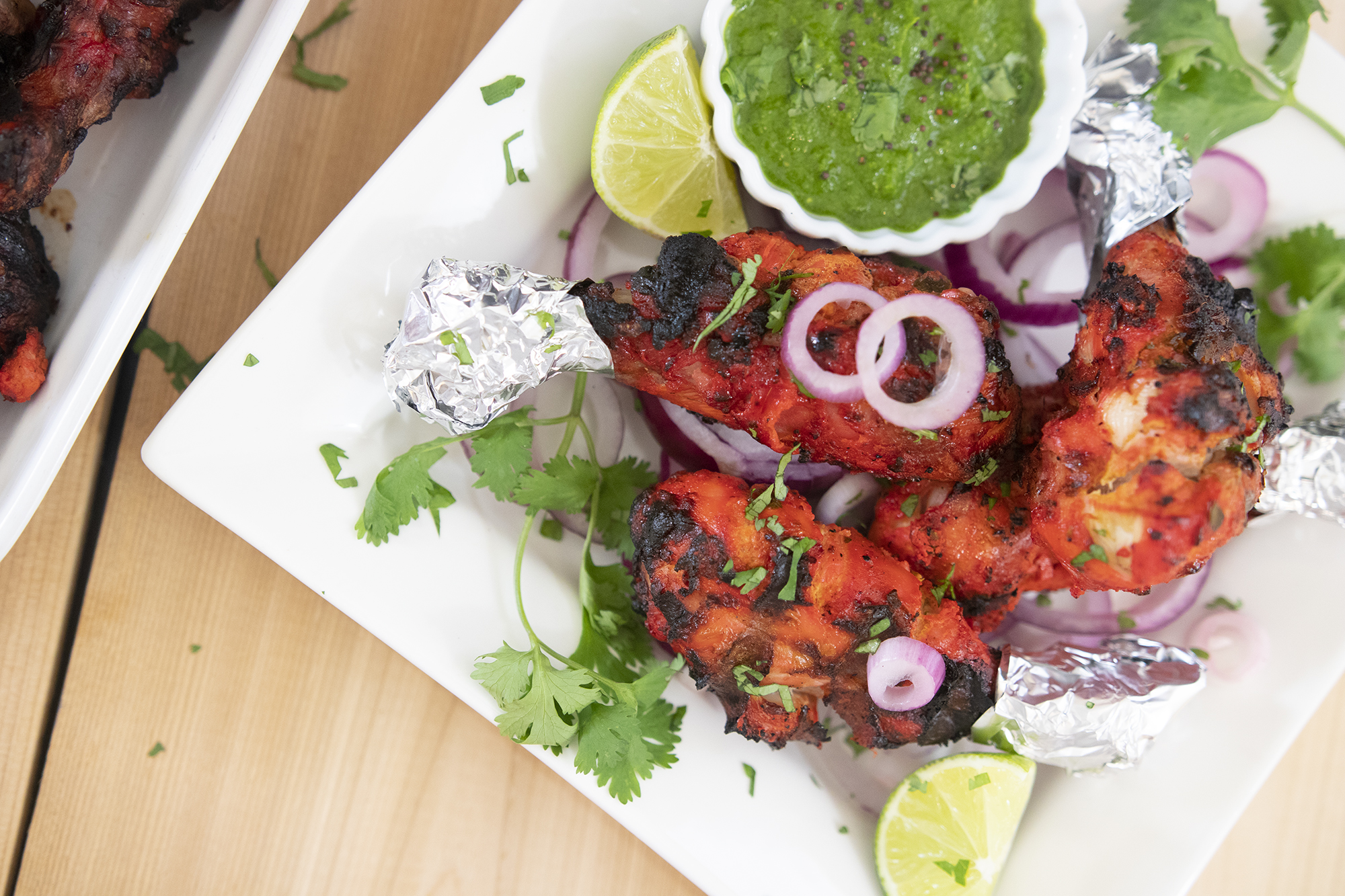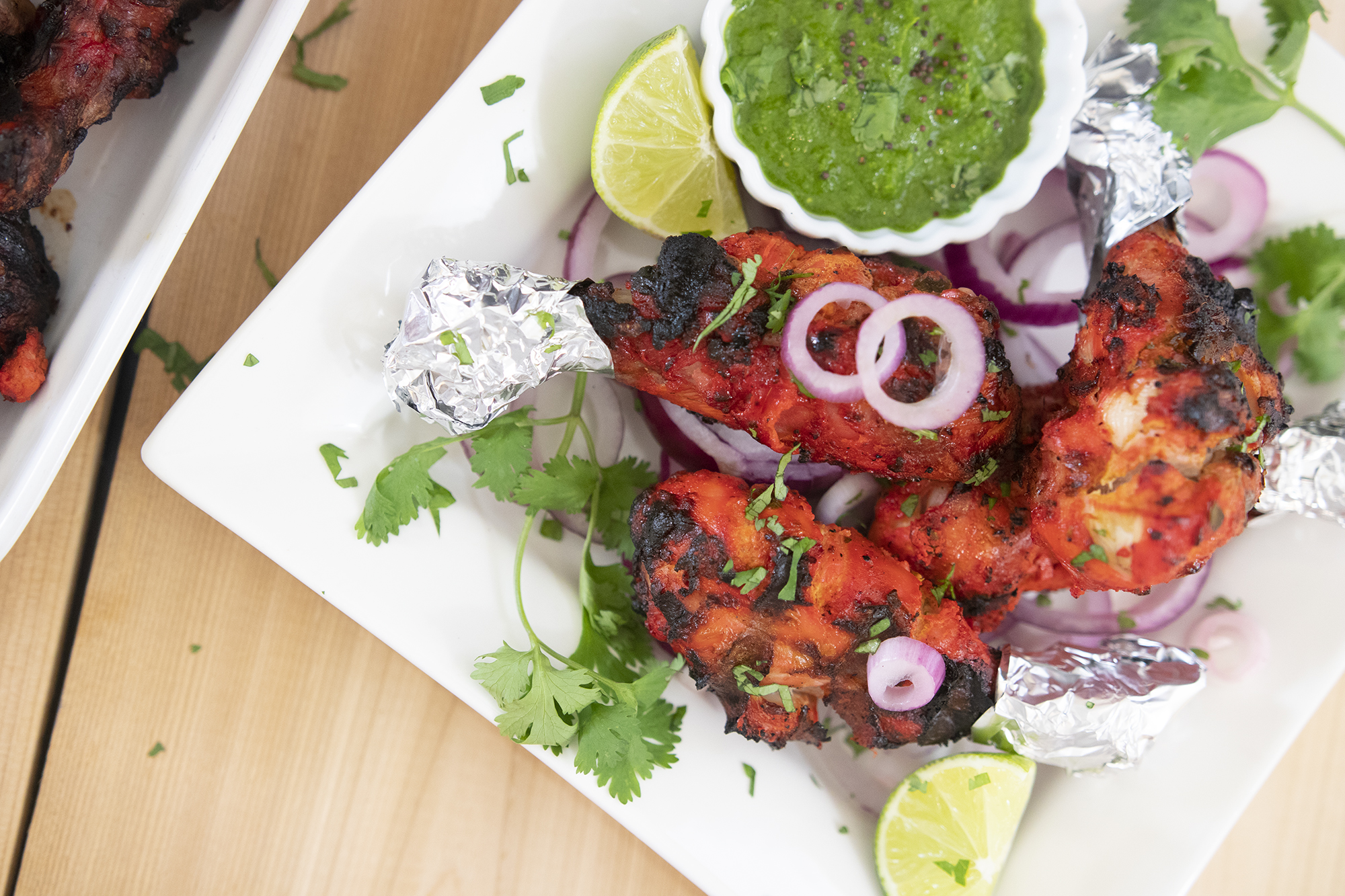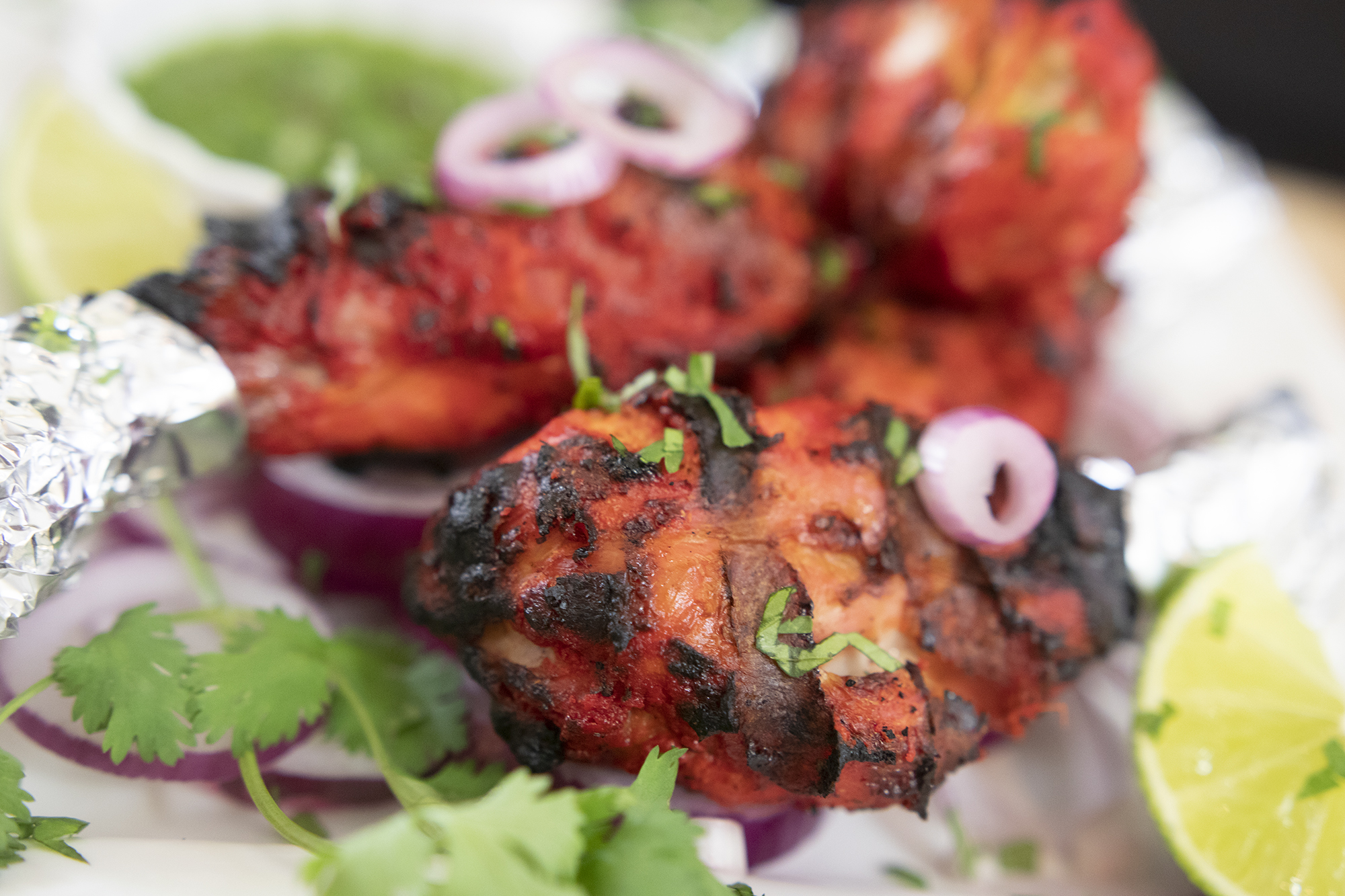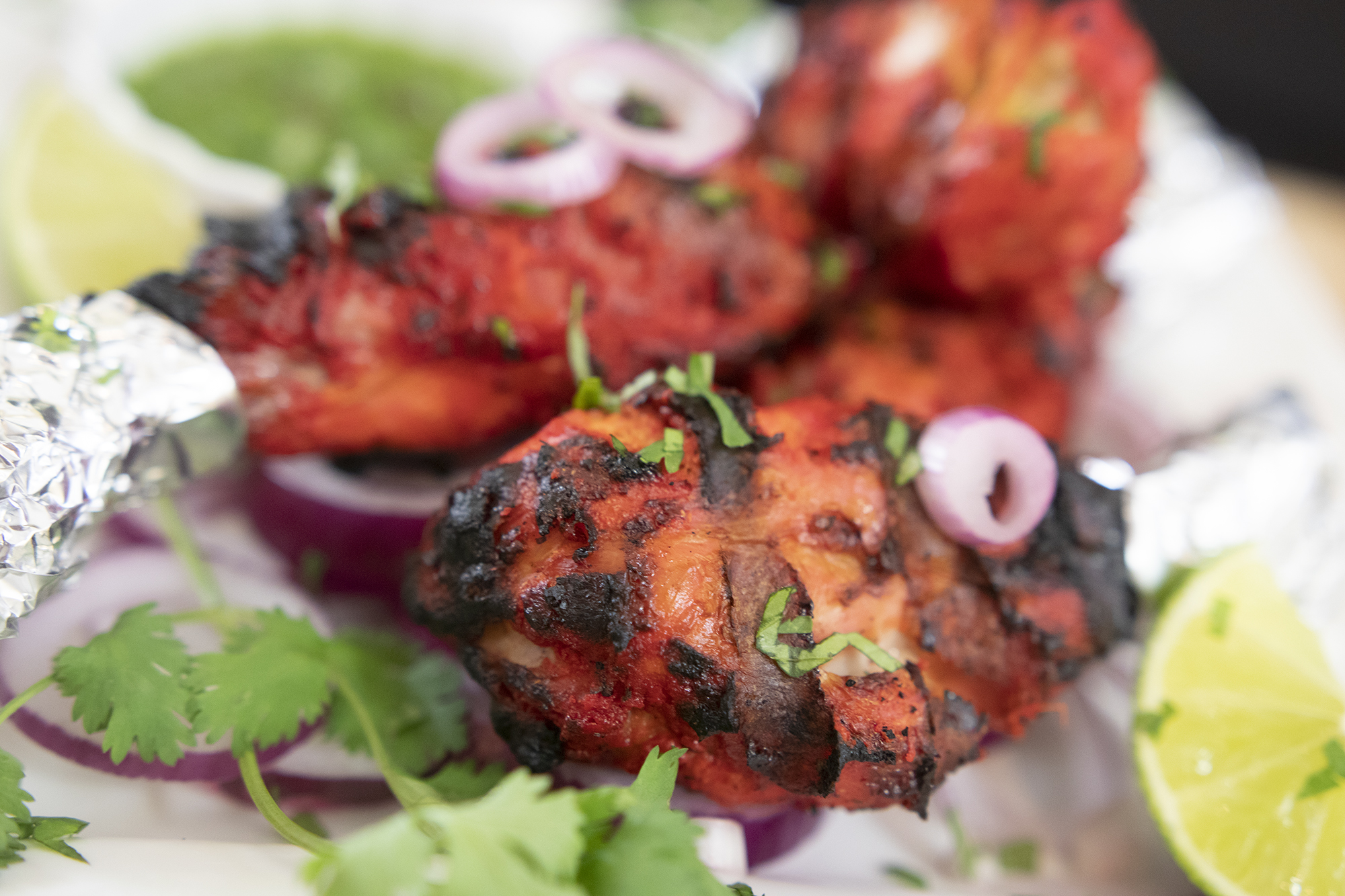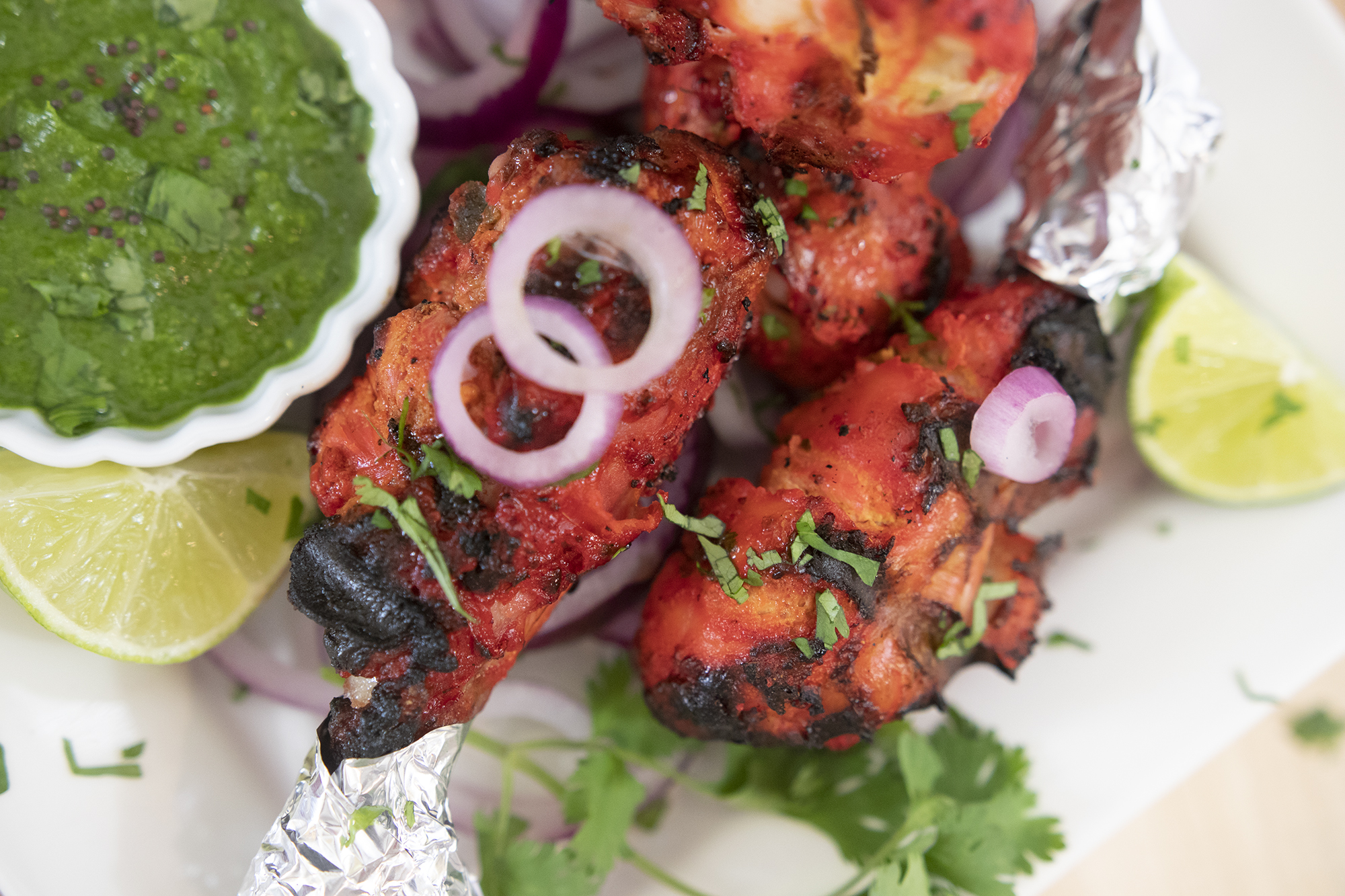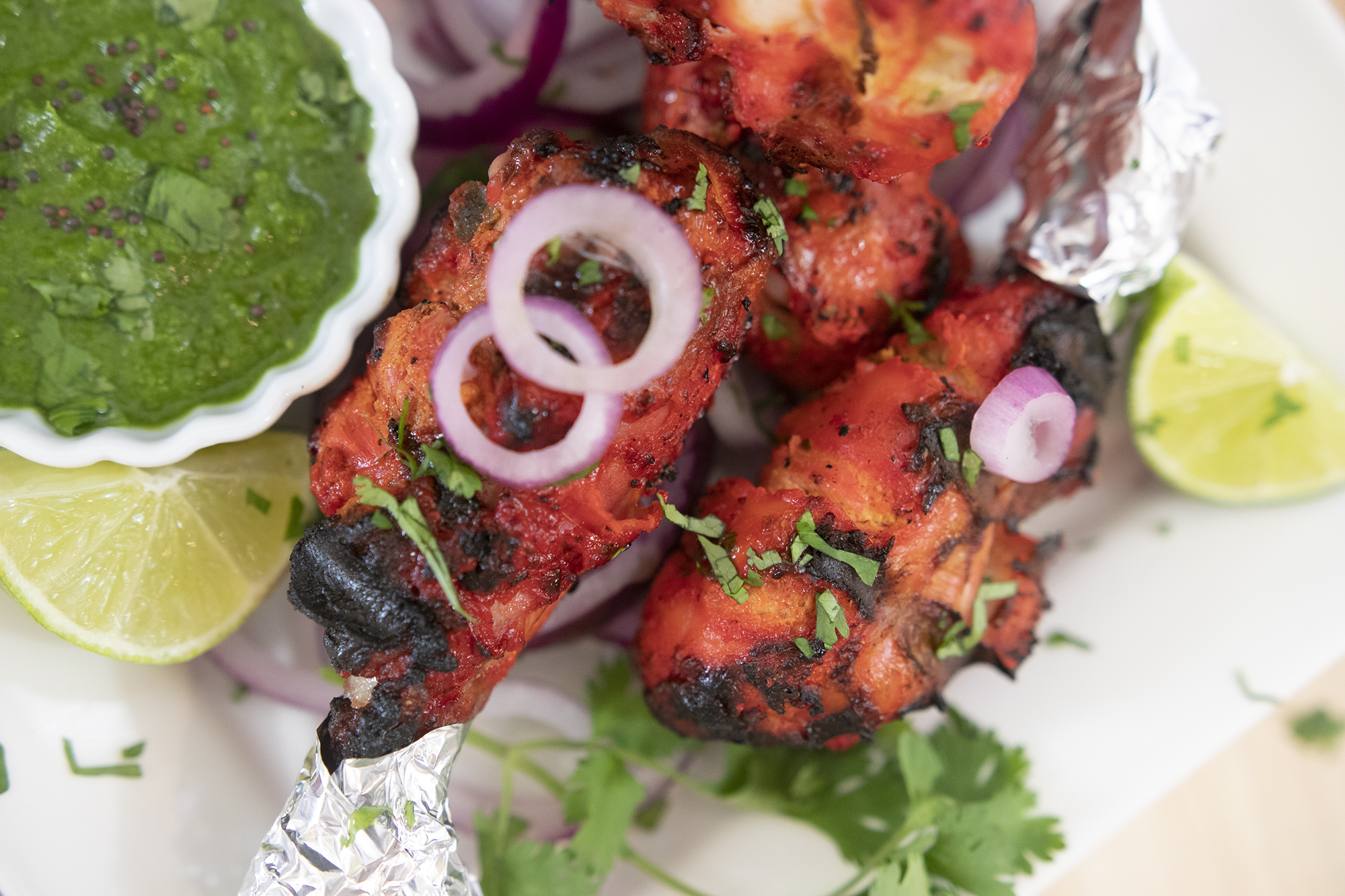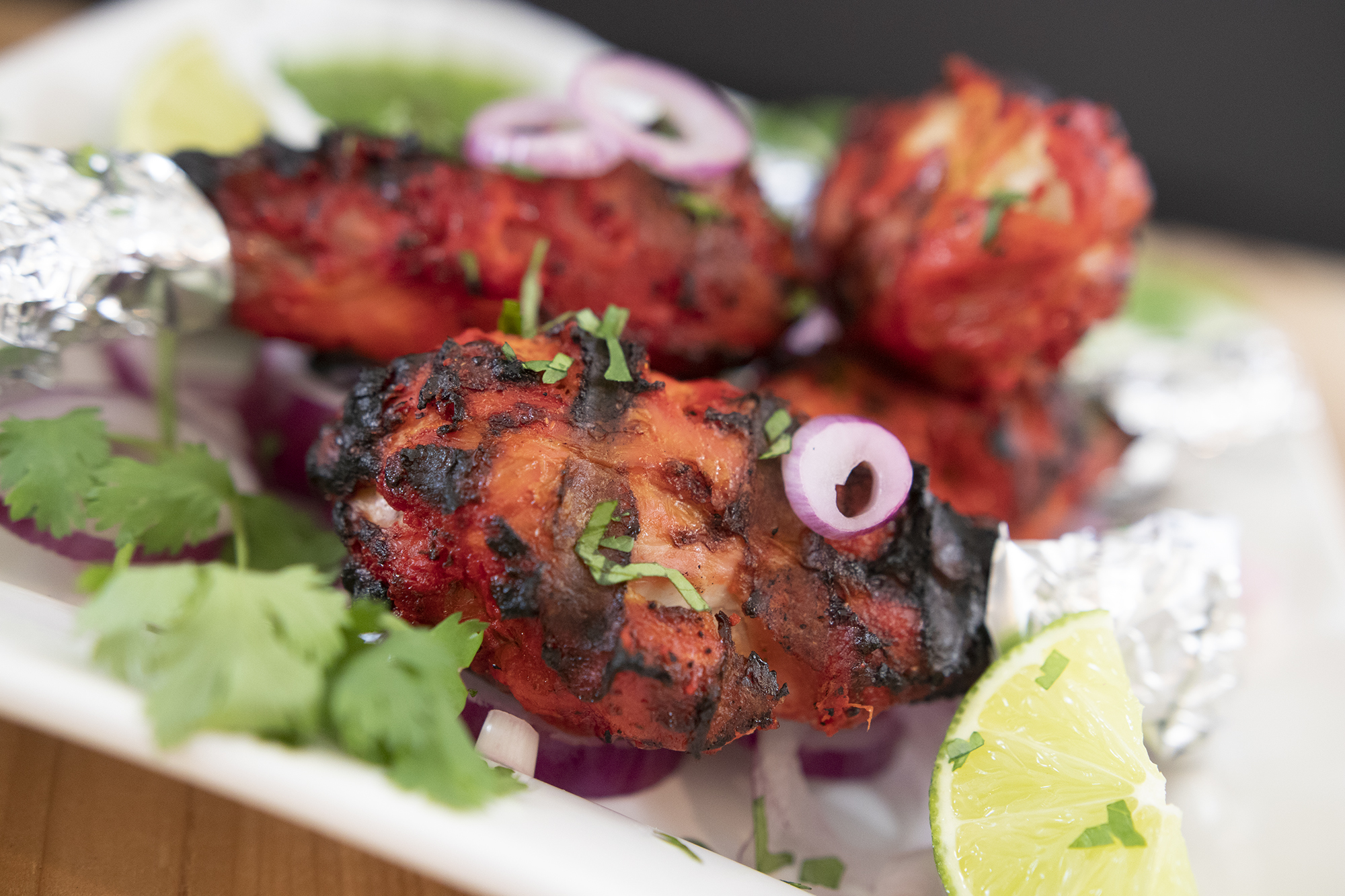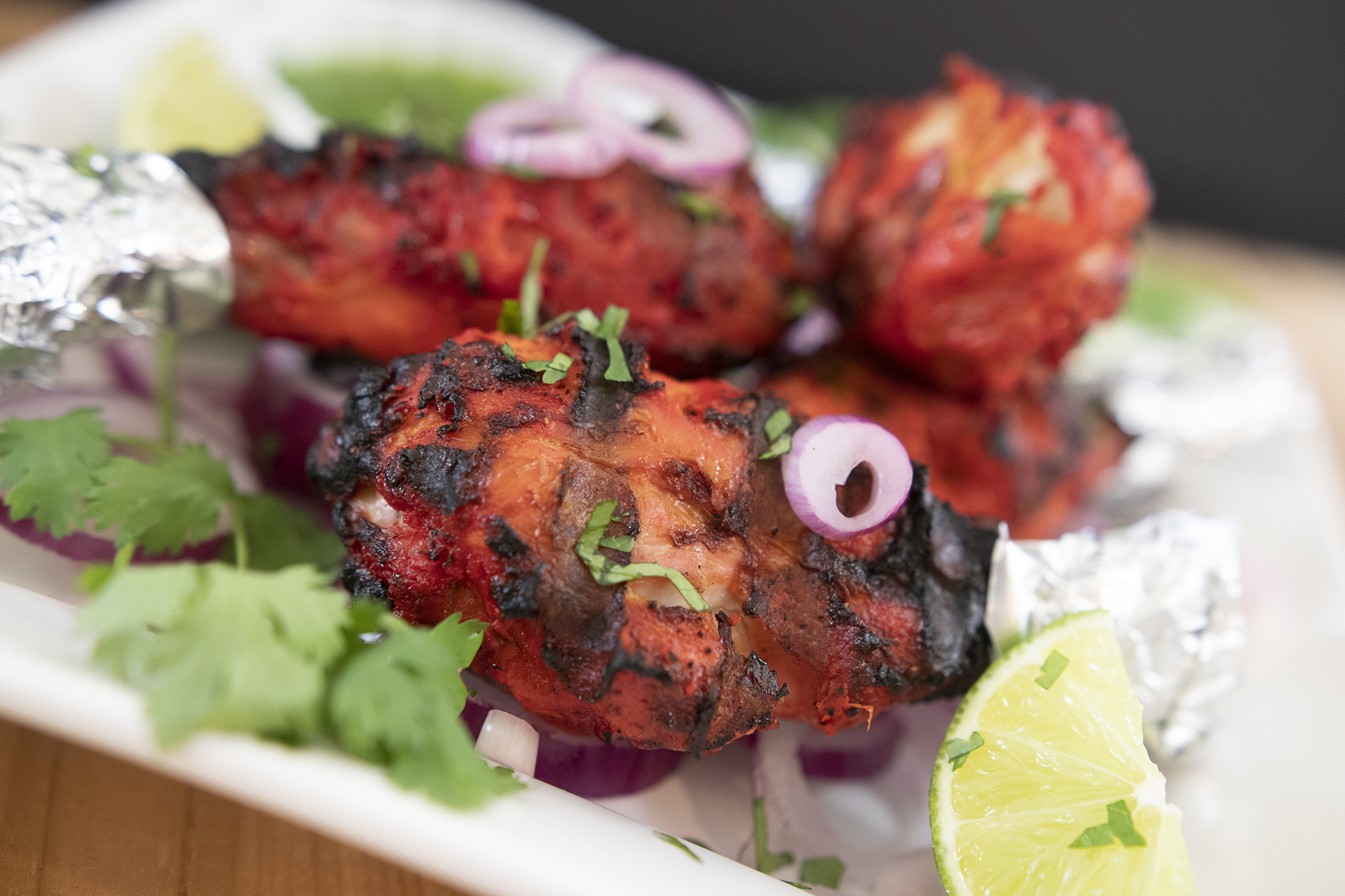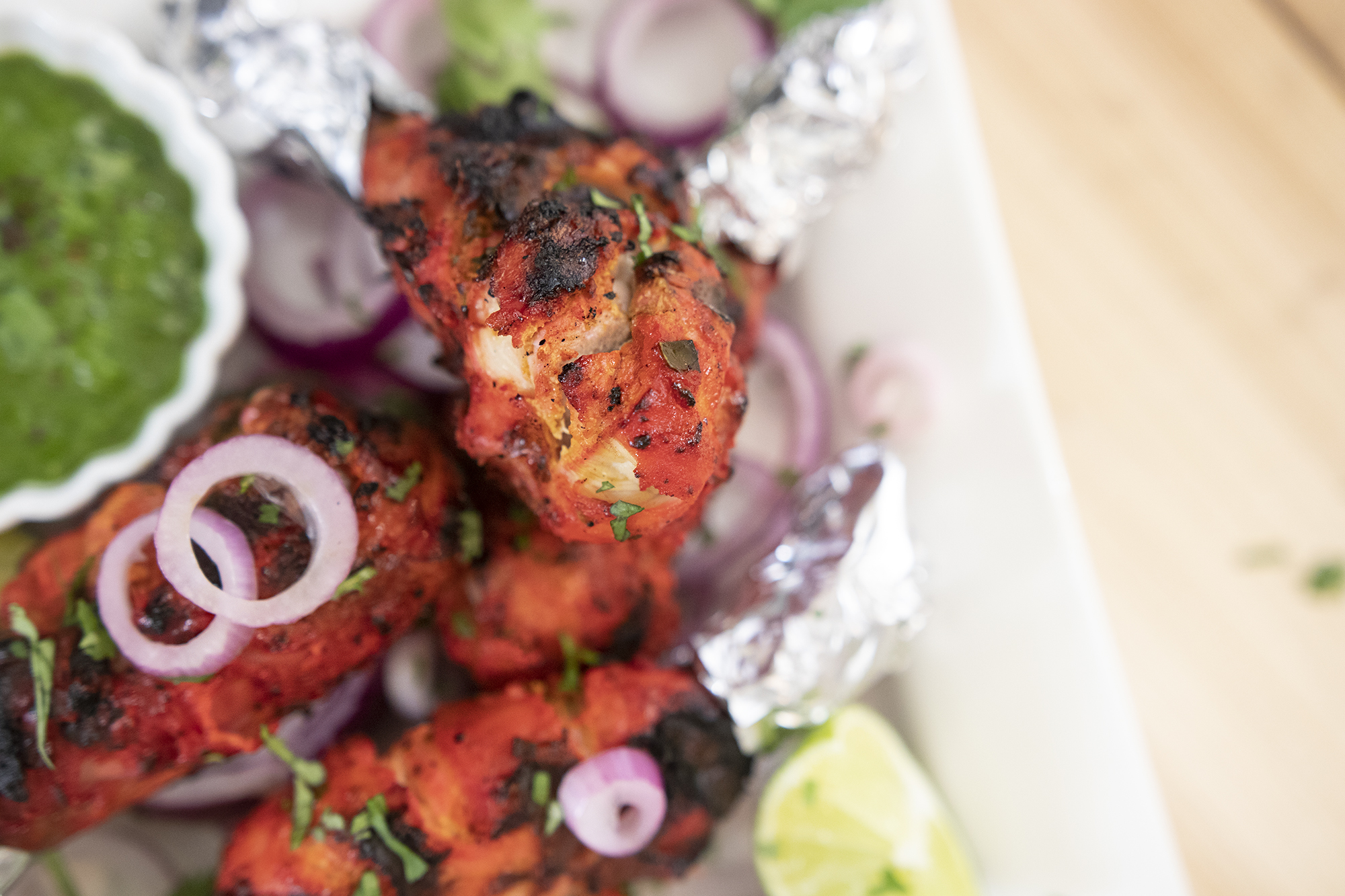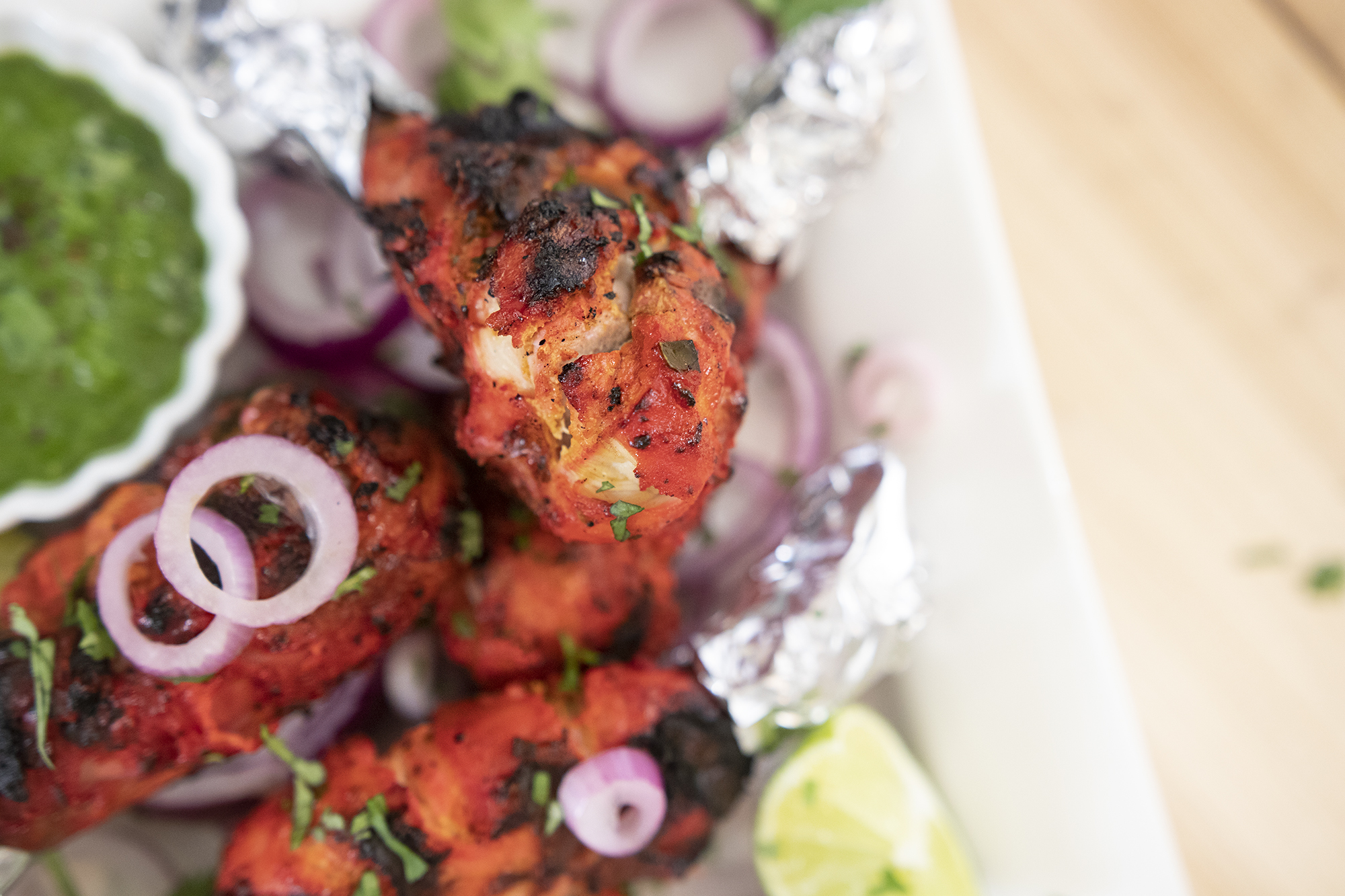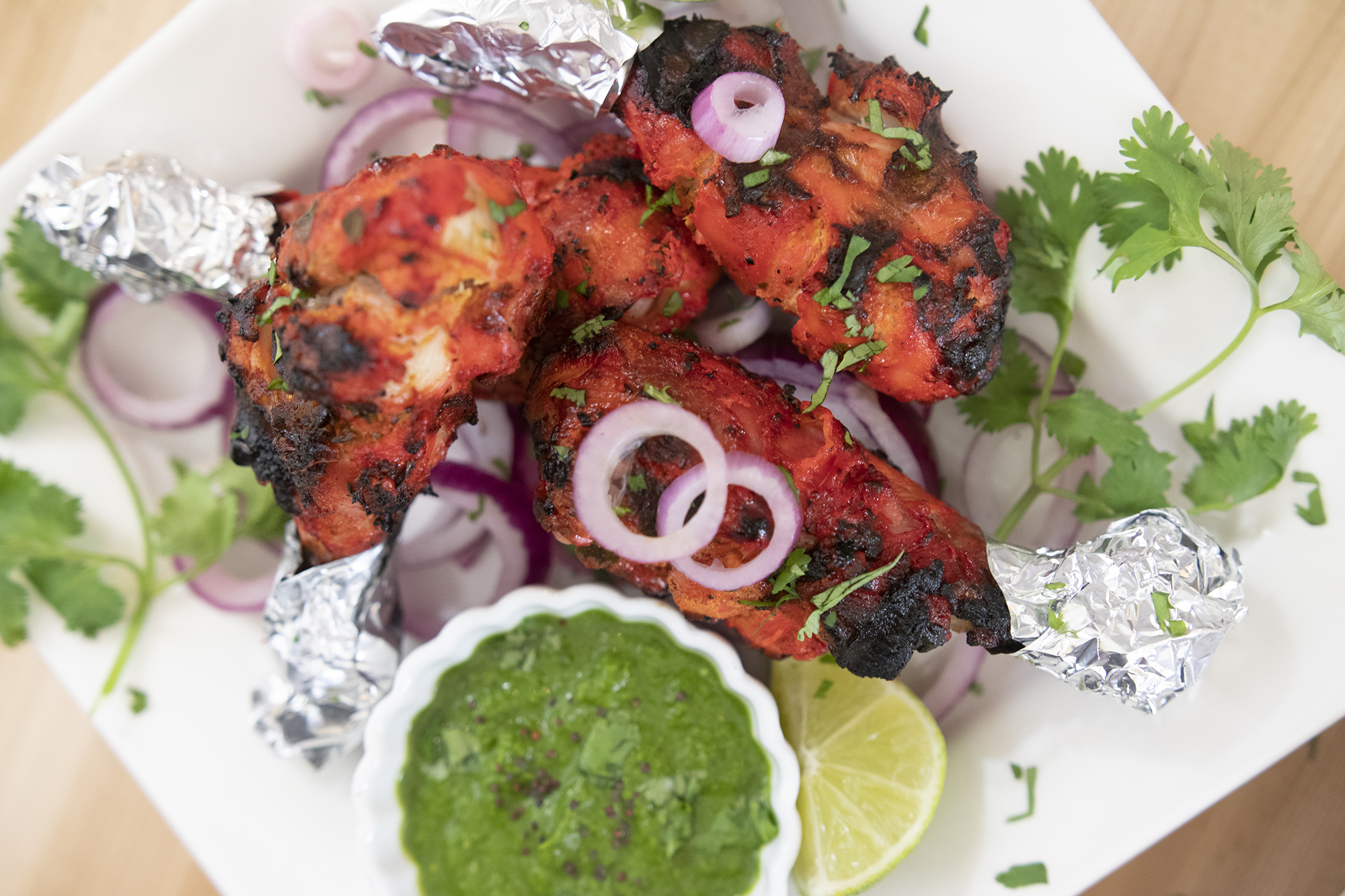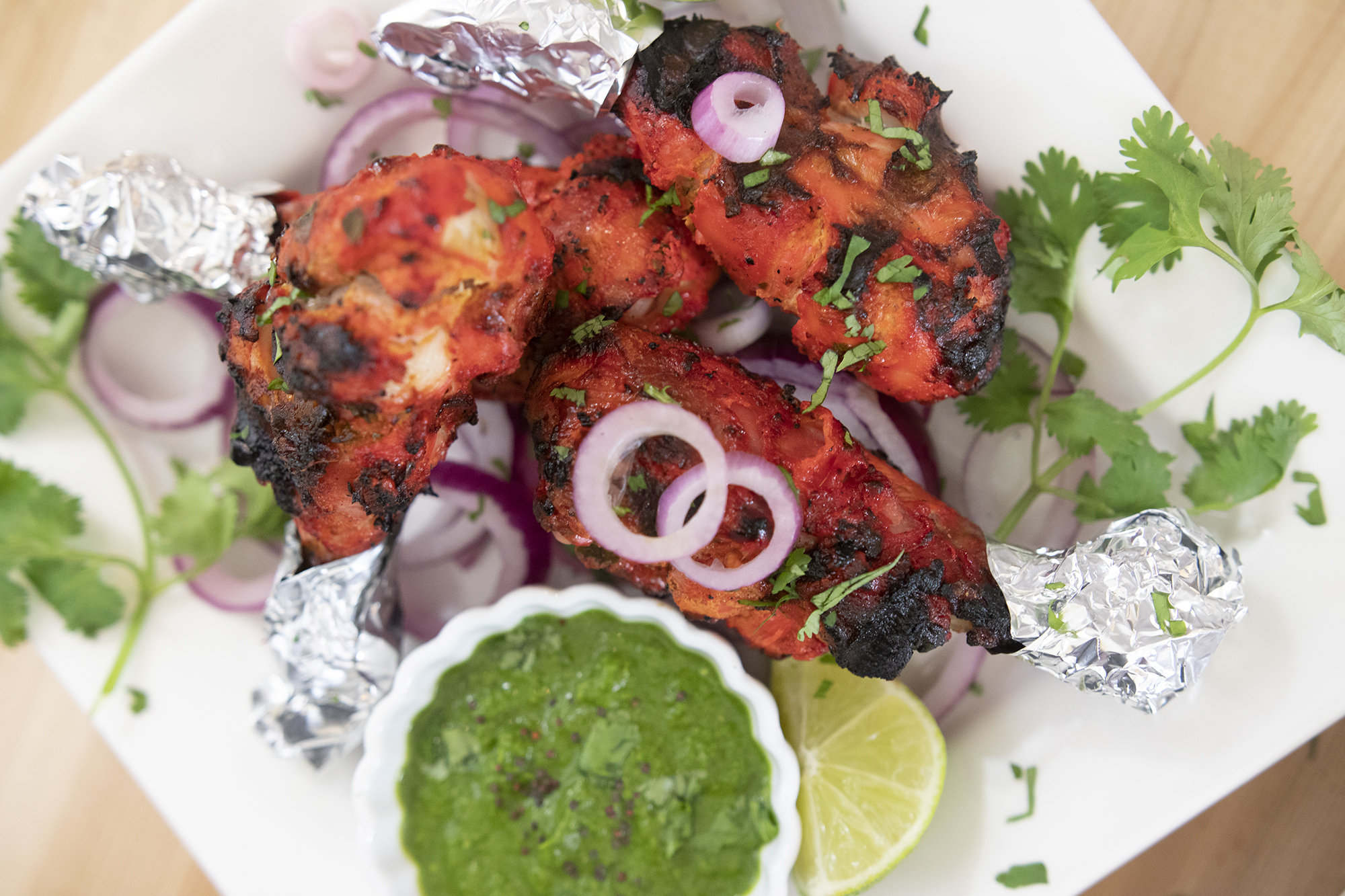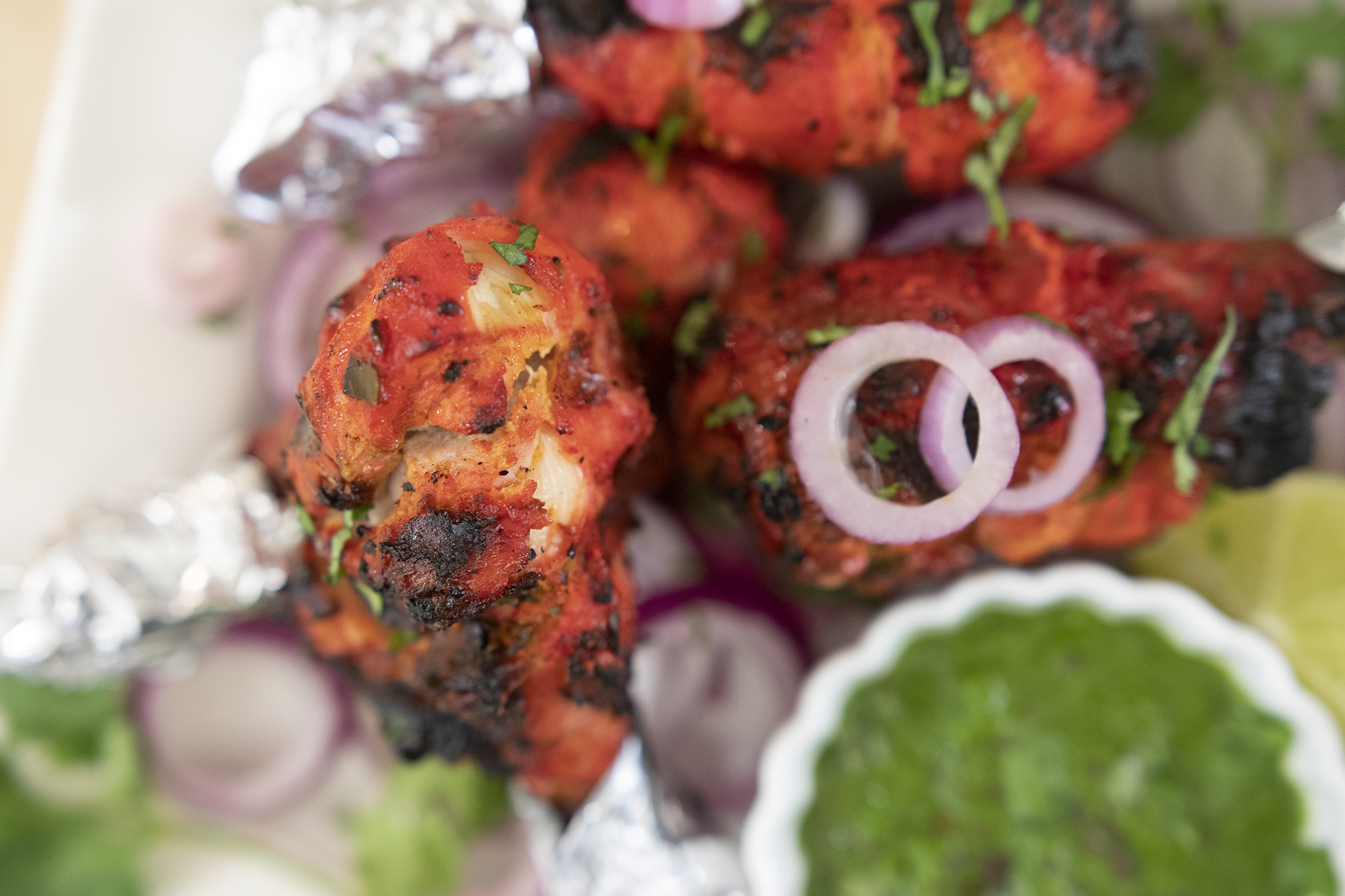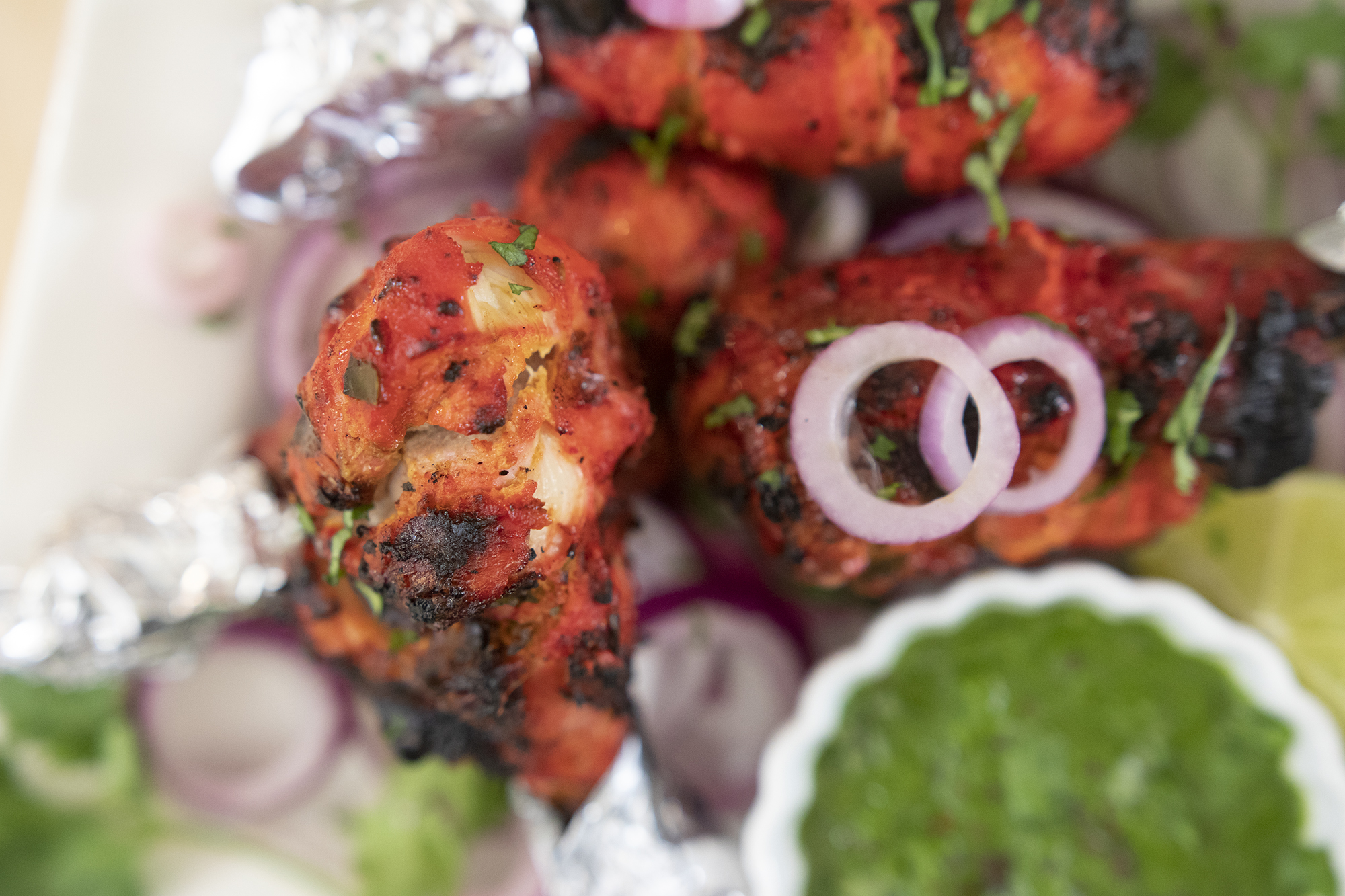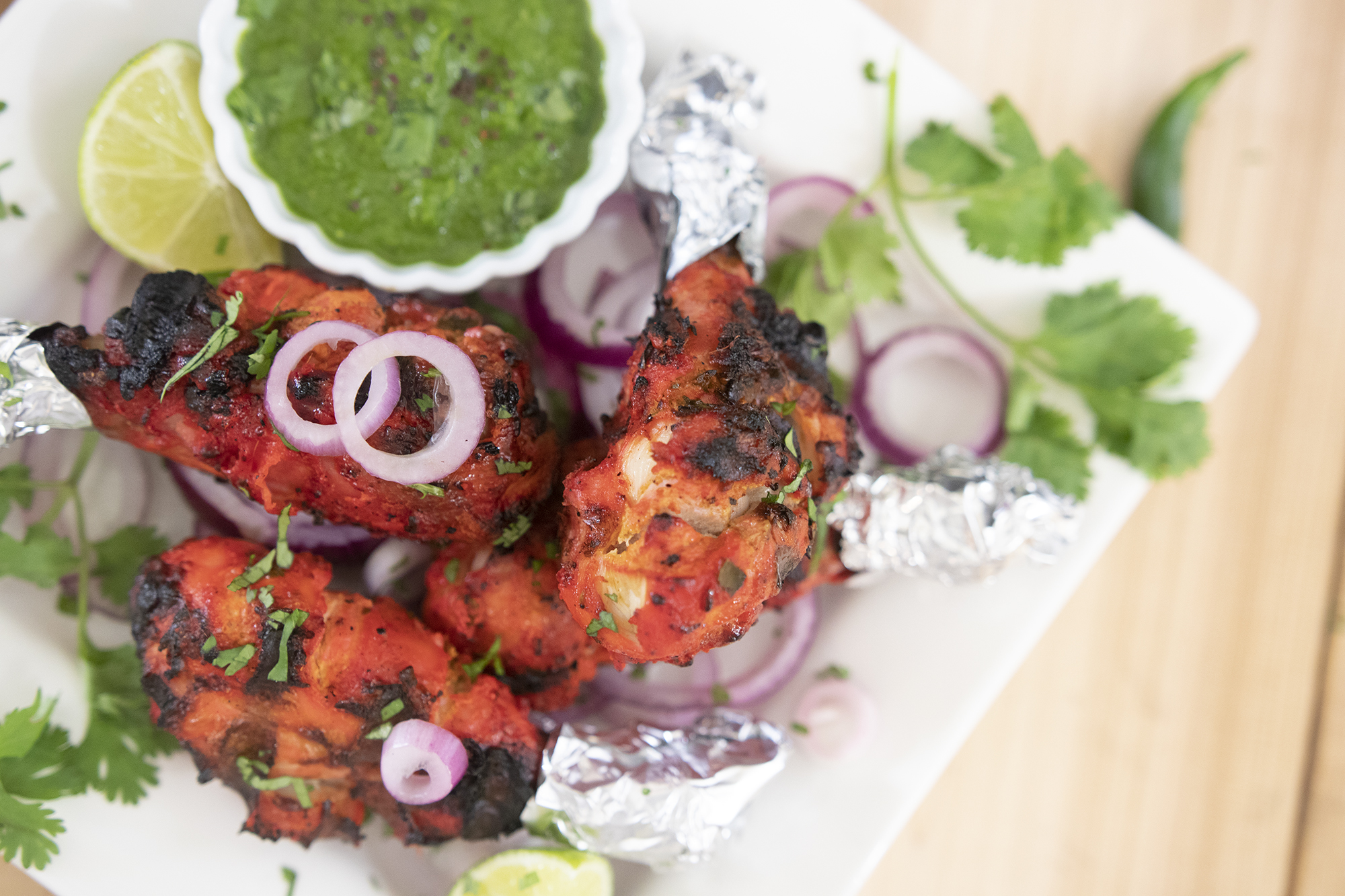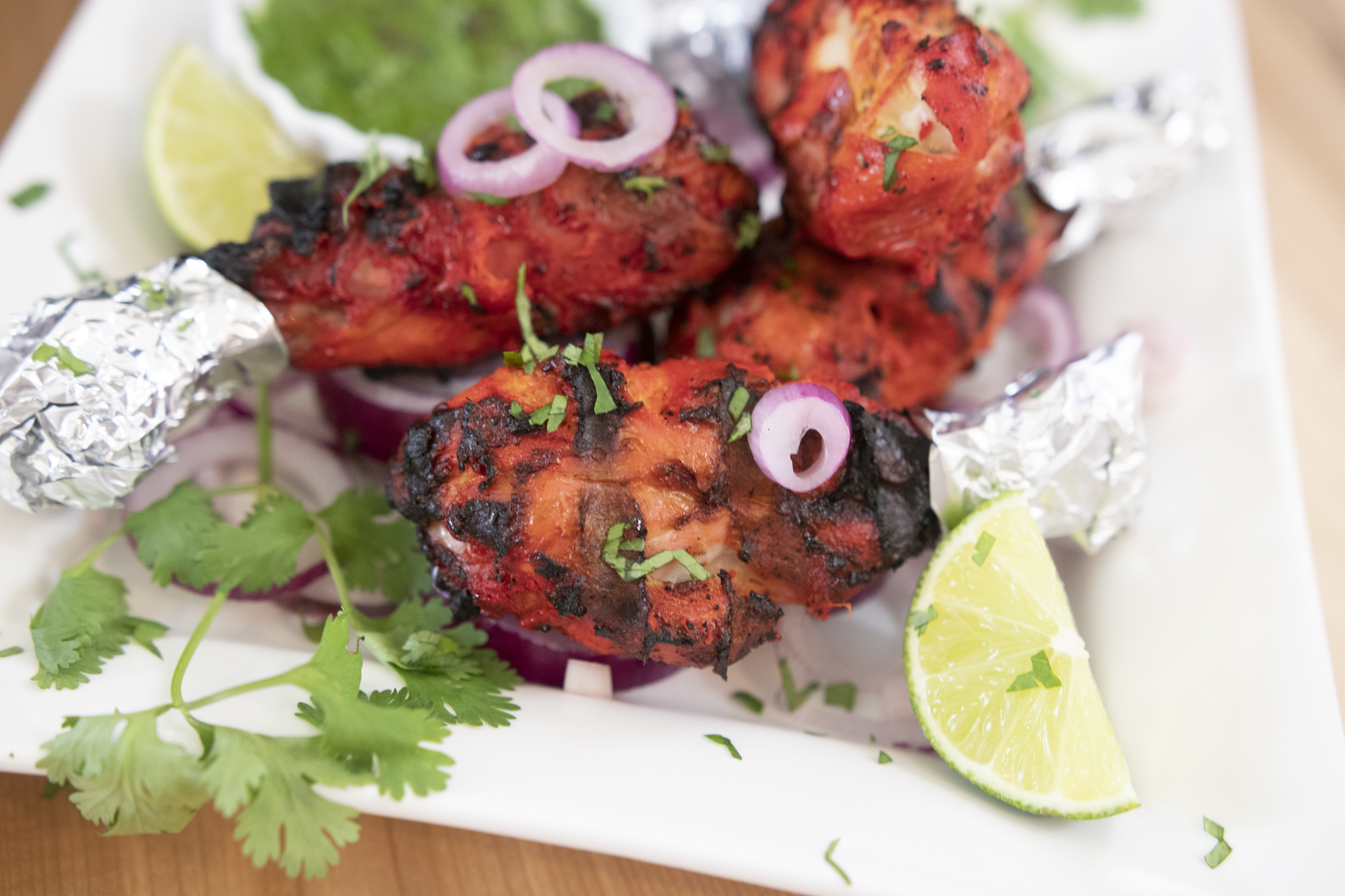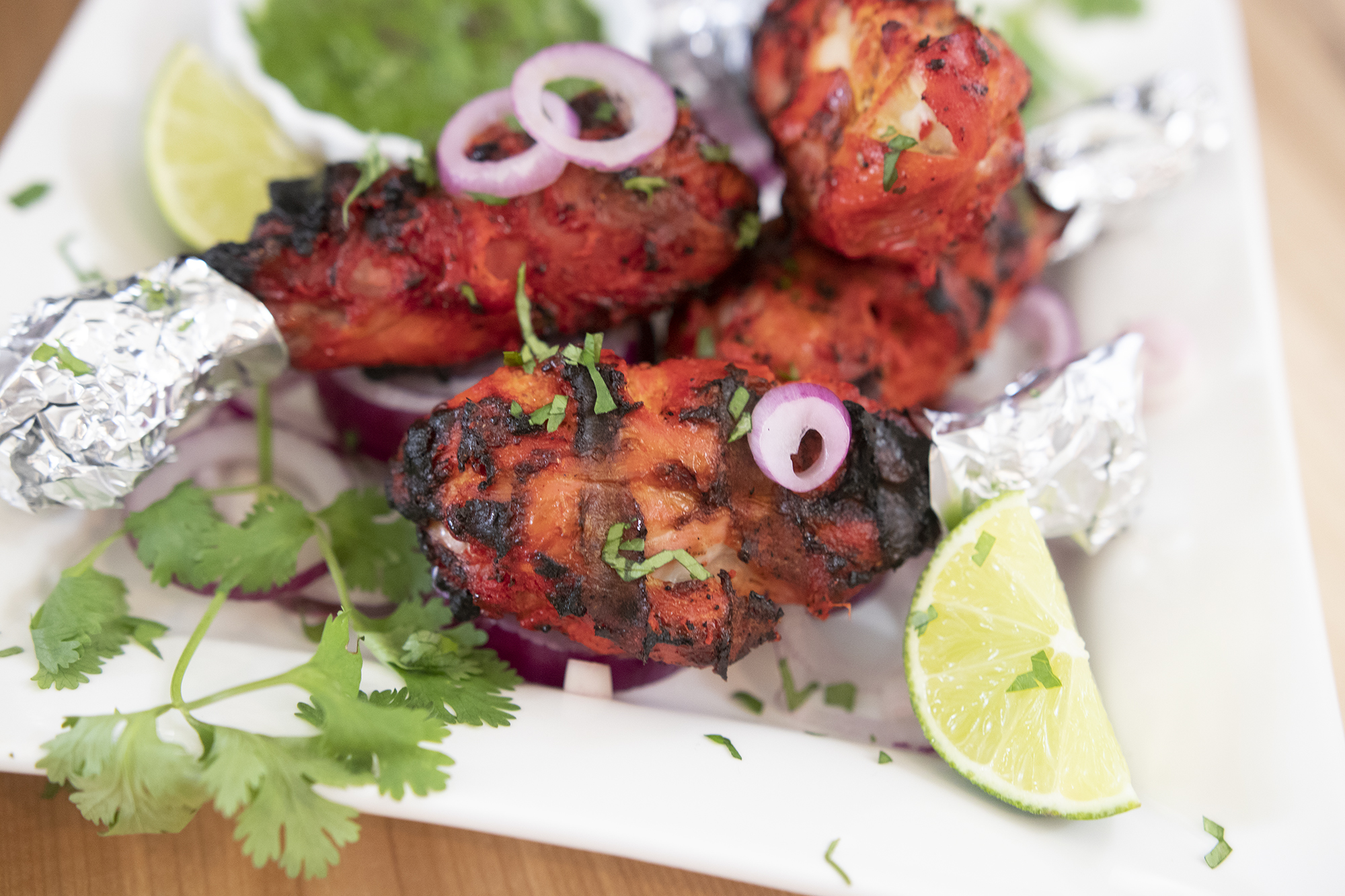 I love love love Tandoori Chicken. If you make this by slathering chicken with a store bought spice and yogurt, you are not alone, but if you want to try something amazing this recipe is for you. Tandoori is derived from the work Tandoor which is basically a large clay pot that is used to cook food. Coal is lit at the bottom and creates a tunnel of heat to submerge skewers of chicken and meat. Tandoori is basically the kind of marinade used in Chicken, Fish or Shrimp although some people now apply this marinade to Paneer Crab and even Turkey.
As with every recipe, everyone has their own secret blend. Mine isn't such a big secret since I have published the recipe a few times before. I also like to use this recipe to cook the Chicken that finally goes into a Butter Chicken. Recently I made this live on my FB page, here is a link if you missed it –
As I write this, it's already fall, but we had a sudden turn of weather for the better. Instead of the colder fall temps, the sun was out and the day warm. We decided to just grab some food and drinks and get out there for one last hurrah before mother nature realized she screwed up. Top of mind of me was making a batch of Tandoori Chicken, from scratch and with a lot of love to share with my family and friends.
Although I have shared this recipe before both on my YouTube channel and my blog, this new and improved video and recipe is amazing – enjoy!
[youtube-subscriber nickname=kravingsblog]
Ingredients
3 lbs Chicken drumsticks
1st Marinade
Juice of 1/2 a Lime
Generous pinch of salt
1 tsp of Ginger and Garlic paste
2nd Marinade
1.5 cups of Yogurt
1 tsp red Kashmiri Chilli powder
1/2 tsp dried Fenugreek also known as Kasuri methi
1/2 tsp Turmeric
1/2 tsp ground pepper
1/2 tsp Coriander powder
1/2 tsp Cumin
1/2 tsp Garam masala
1/2 tsp Chaat masala
1 tsp Black salt
2 tsps of Ginger and Garlic paste
And 1 tbsp Mustard Oil
1/2 cup minced green Chilli & Coriander
1/4 cup Mustard and regular oil for basting
Instructions
Skin the drumsticks and using a sharp knife make slits or gashes in the flesh
Add all the ingredients from the first marinade and leave for at least an hour
Prepare the tandoori marinade by mixing all the ingredients together
Pour this over the marinated chicken and allow this to get right into the slits or gashes
Stuff the minced chilli & coriander into the crevices as well
Marinate overnight
Heat the BBQ to 450 degrees and cook the chicken on both sides basting with a mixture of mustard and regular oil in between
https://kravingsfoodadventures.com/tandoori-chicken/