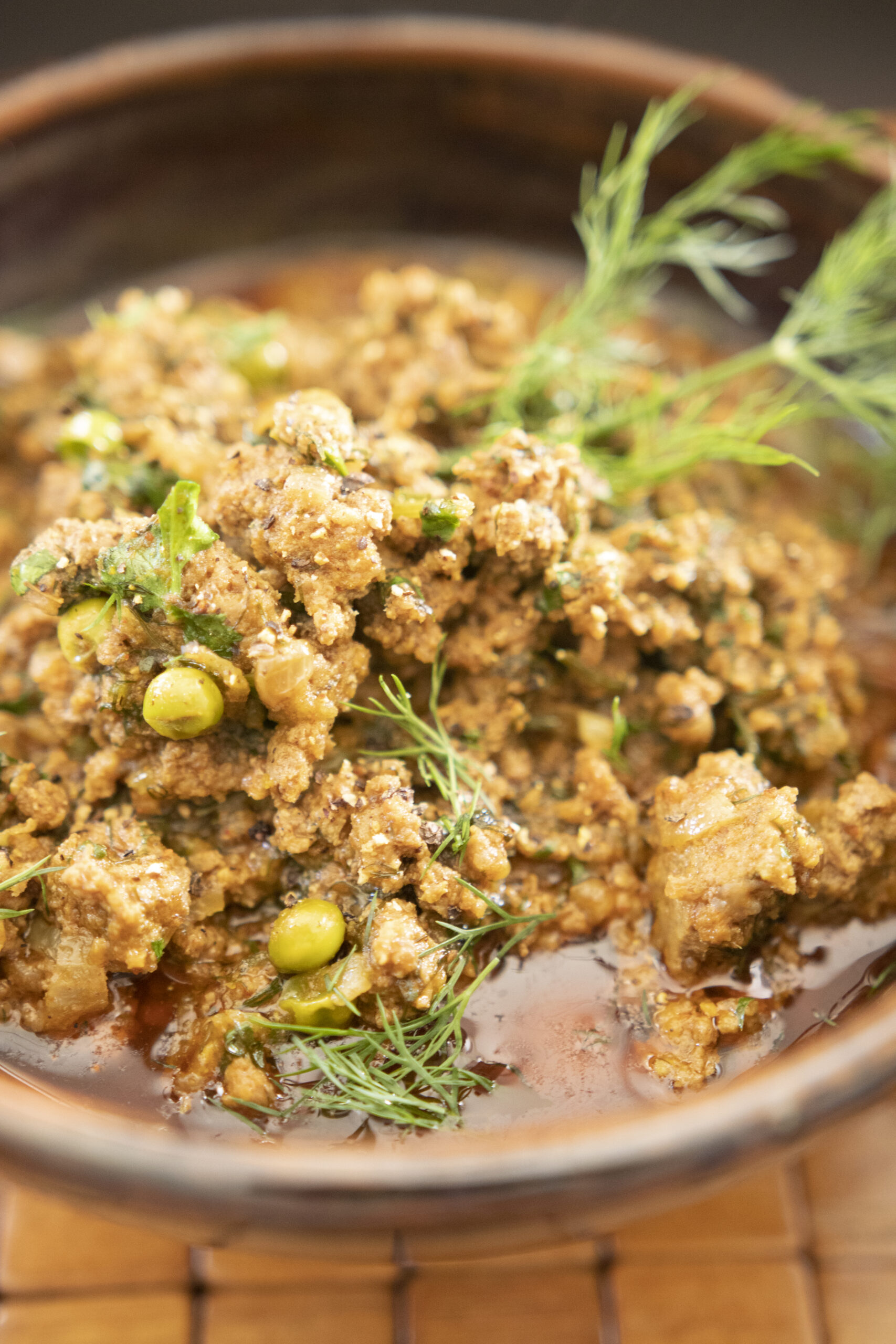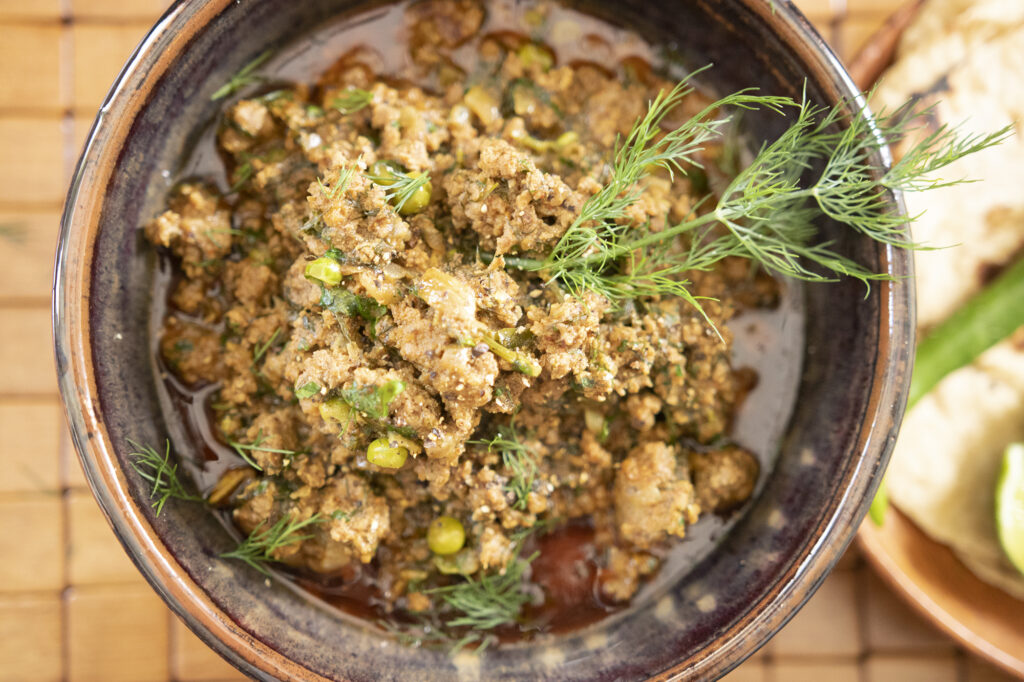 Did you know that Dill or Dill weed is from the Celery family? It's used in a lot of Western dishes but not terribly popular in Indian cuisine. The word Dill in Hindi is called Sui ki bhaji and a simple translation is needle vegetable since the leaves look like needles.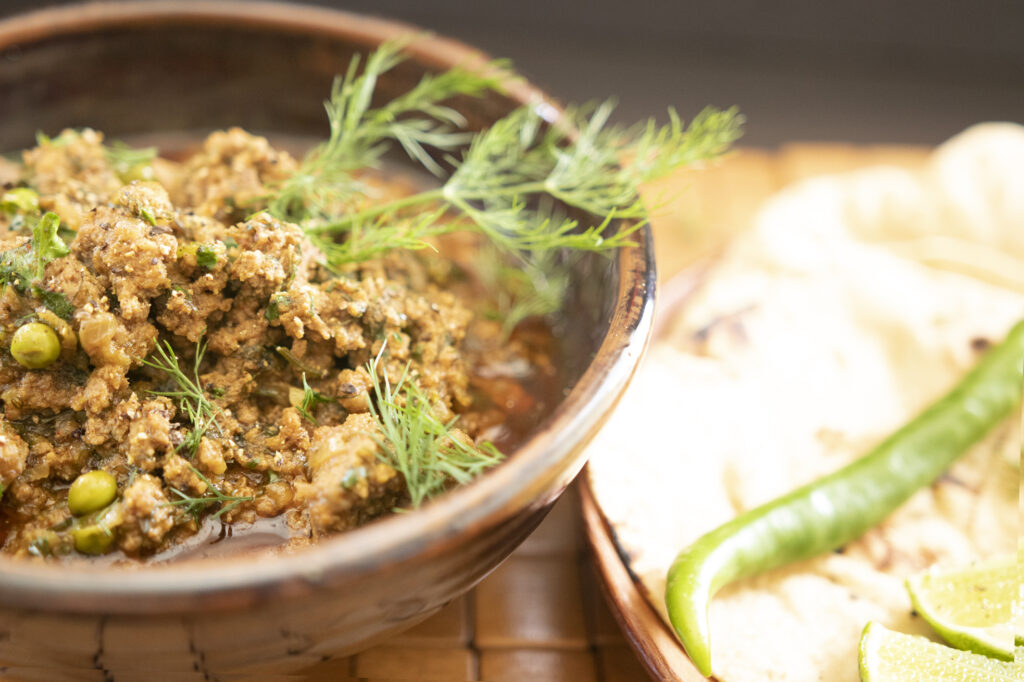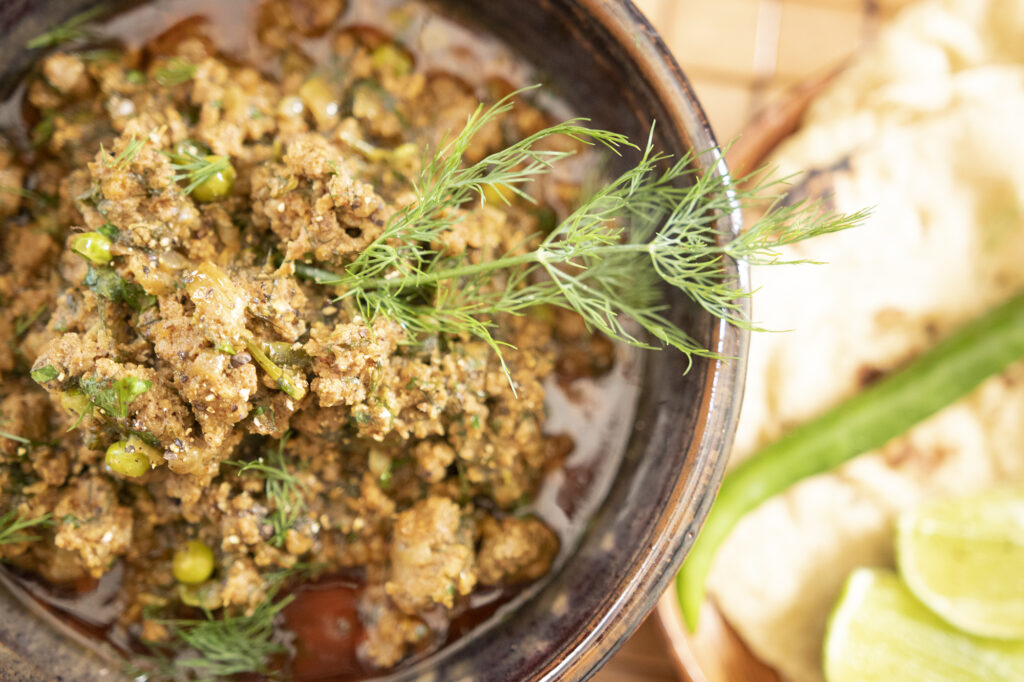 In the West, Dill is always used to flavour pickled Cucumbers and is quite popular.
My close friend Pam would always make Kheema and add Dill to it. I remember clearly that her youngest son never liked it but we loved the flavor of Dill against the meaty taste of the Kheema.
If you're like my family, you have hundred different types of Kheema recipes and if you've never added Dill to yours, you will be surprised at how delicious it is!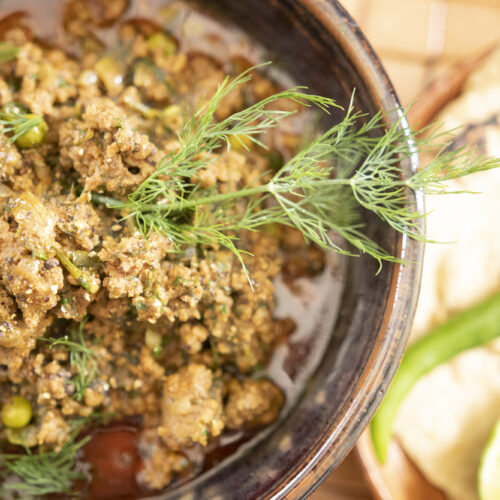 Kheema with Dill
Ingredients
1/4

cup

Oil

1.5

cups

of Onion

2

lbs

– 907 gms lean ground Meat – Mutton or Beef

1

tsp

Salt or to taste

2

tbsps

Ginger & Garlic paste

1

tsp

Chilli powder

1/2

tsp

Turmeric

1

tsp

Cumin powder

1

tsp

Garam Masala powder

1

tsp

Coriander powder

1

cup

Peas

2

tbsps

chopped green Chillies

1.5

cups

Dill weed

1/2

cup

of water

1.5

cups

Tomato puree

1

cup

chopped Coriander
Instructions
Puree the tomatoes by blanching 2 tomatoes

In a saute pan, add the oil and allow it to heat up

Add the Onion and saute till it's golden brown

Add the meat and break it up so there are no lumps

Add salt to taste

Add the ginger and garlic paste and saute well so the raw taste is cooked off

Add all the powdered spices, cover and cook for 5 mins

After 5 mins, reduce the heat, add salt to taste, the peas and the green chilli

Add the Dill and mix well

Add the water and the tomato puree, cover and cook for a few minutes

Finally add the coriander and serve