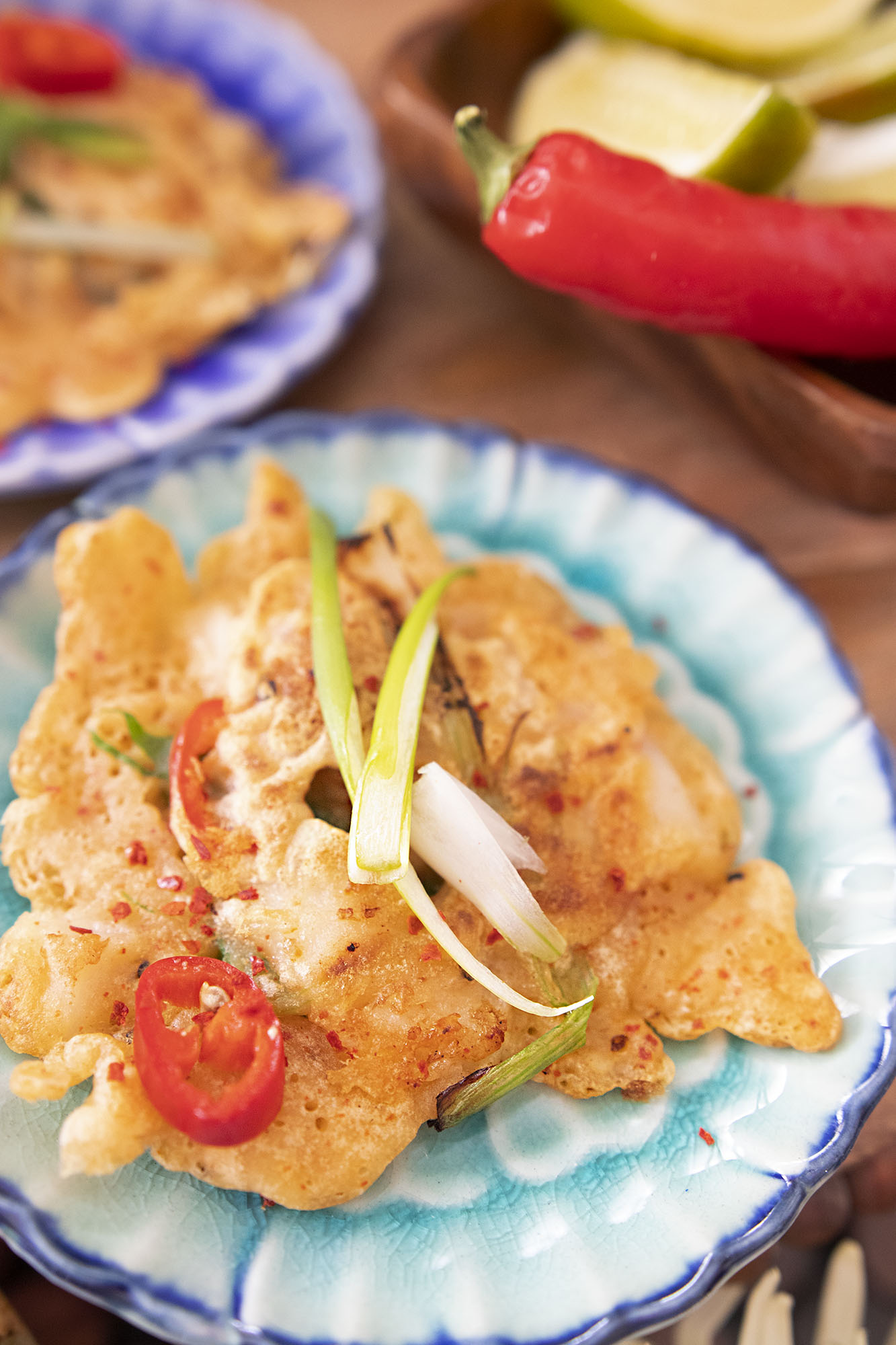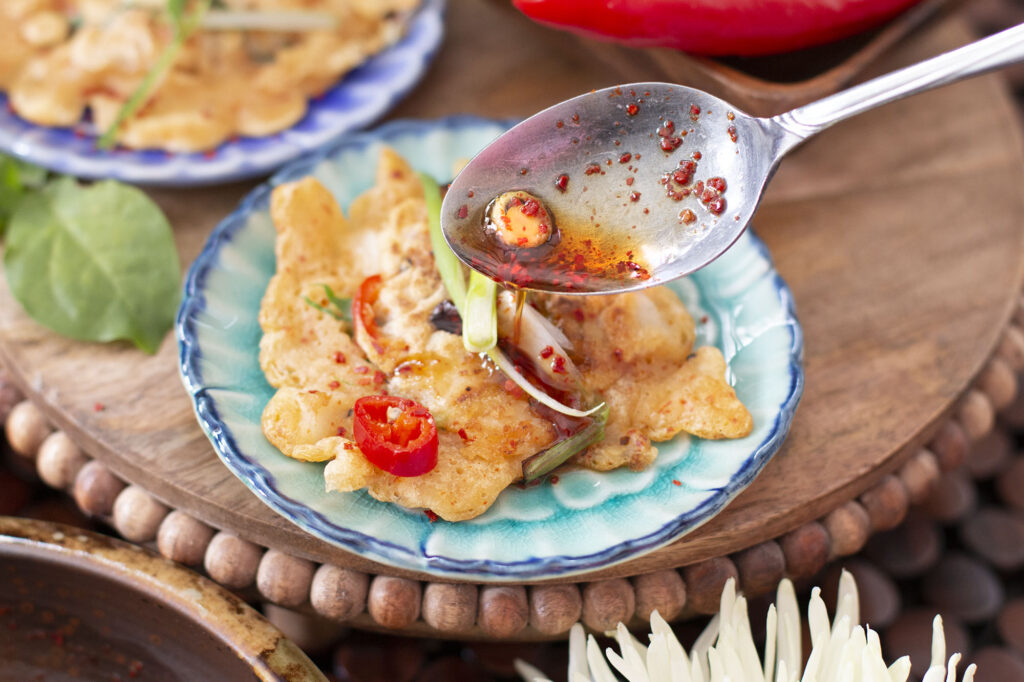 Seafood & Spring Onions are added to a batter and then cooked to make these delicious Seafood pancakes served with a stunning dipping sauce. A popular recipe in Korea, the Pajeon or pancake can also be made vegetarian with spring onions, or packed with seafood.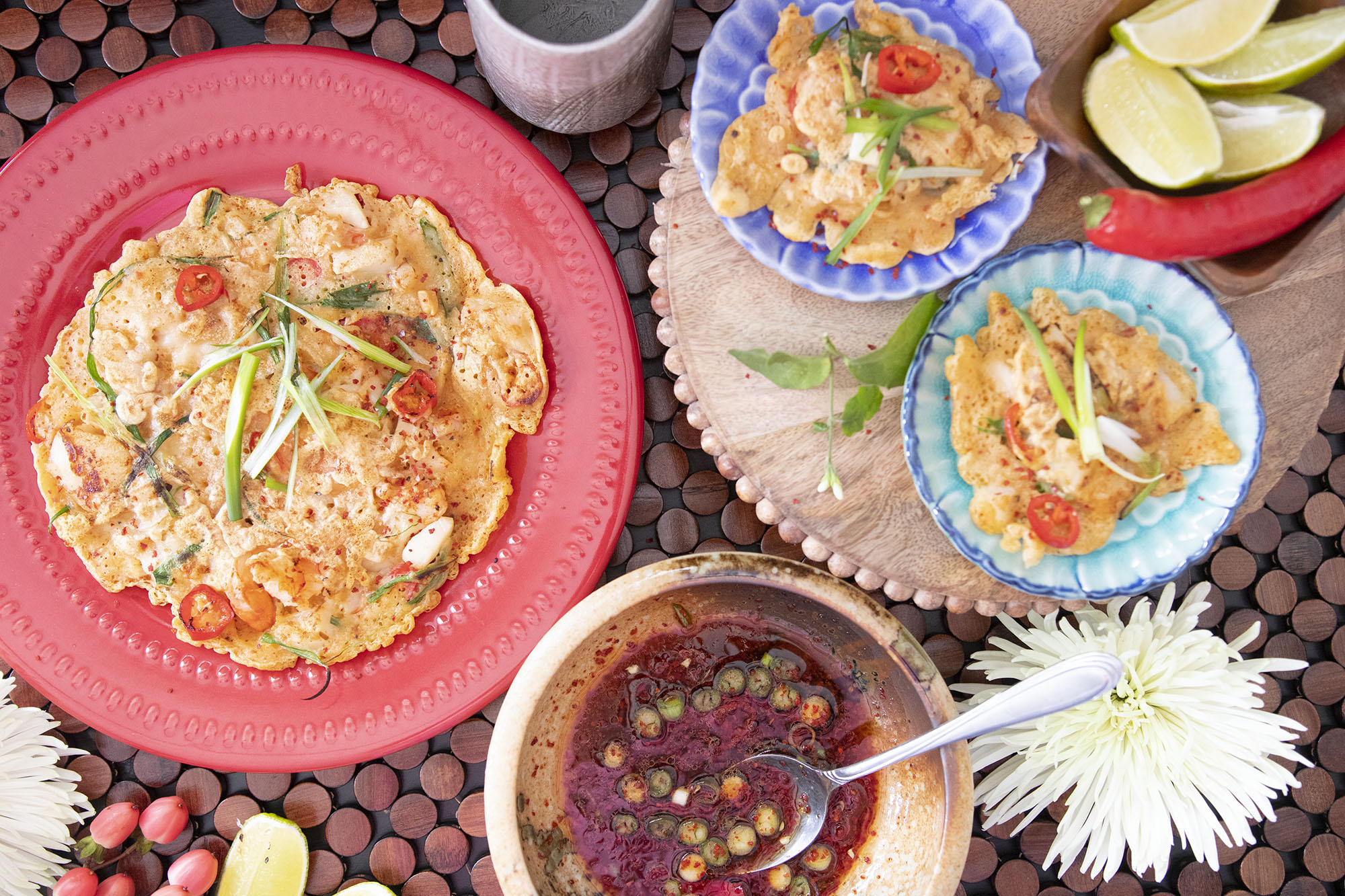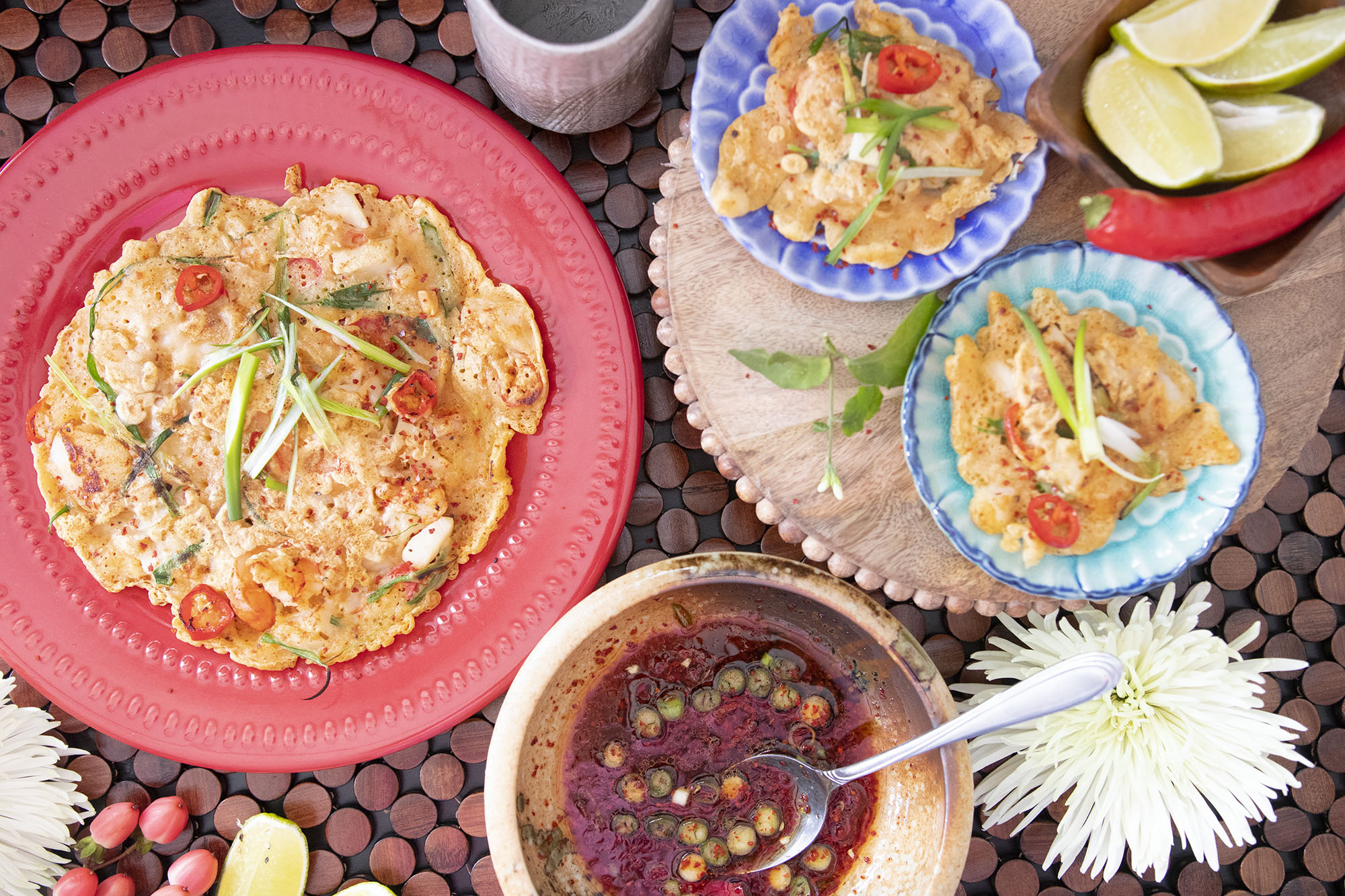 My kids absolutely adore Korean food, so when I saw this recipe online, I test drove a few recipes before making one of my own. Although the pancake by itself is super tasty, the dipping sauce really makes it sing!
I don't have much of a sweet tooth so this version of a savory pancake really got my attention. Because this recipe is highly customizable, I will leave the combination of seafood up to you – I used Shrimp, Cuttlefish and Scallops, but Mussels or Octopus may be awesome in this as well as if you want to go fancy, try Lobster and Tobiko eggs.