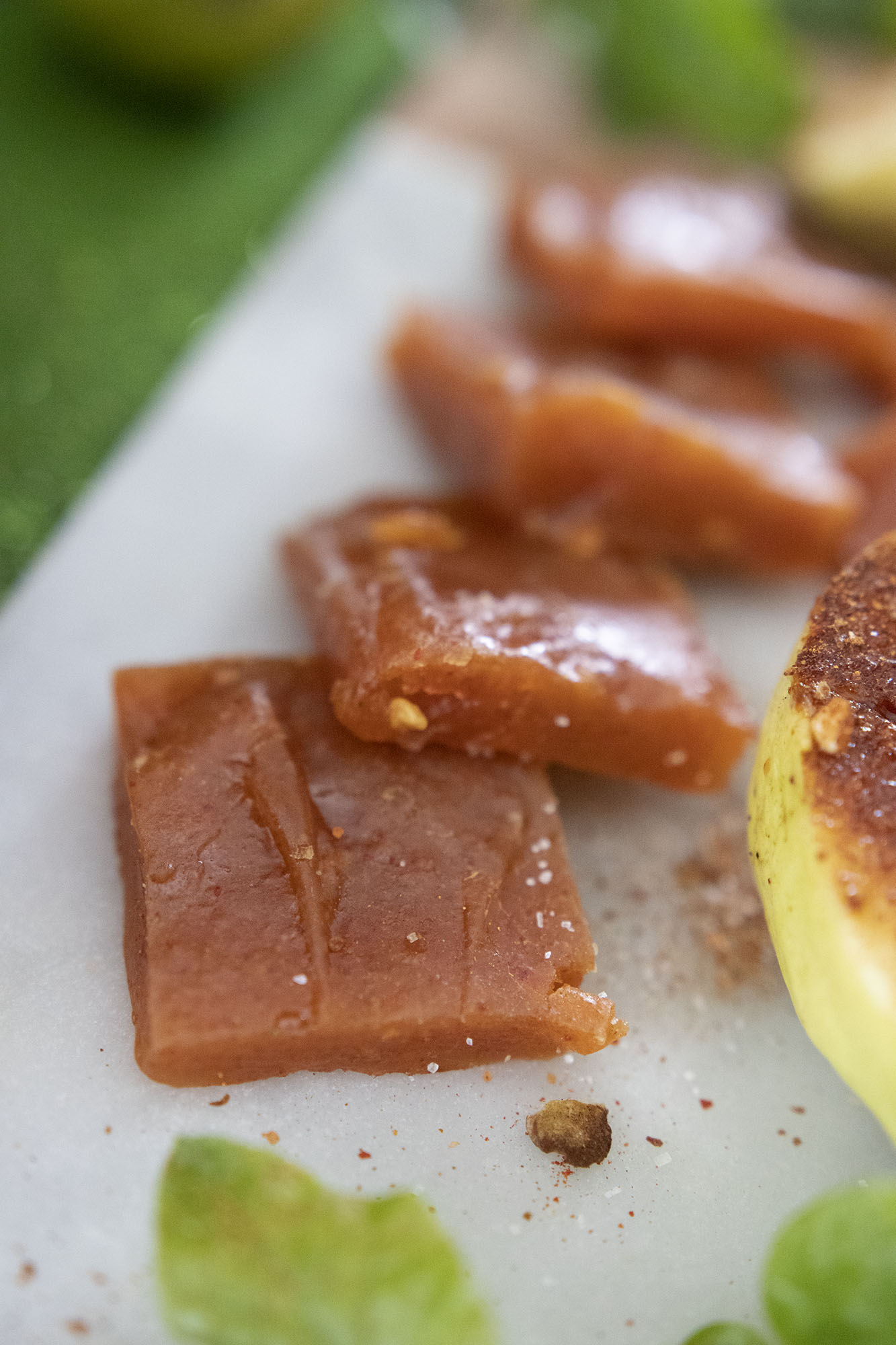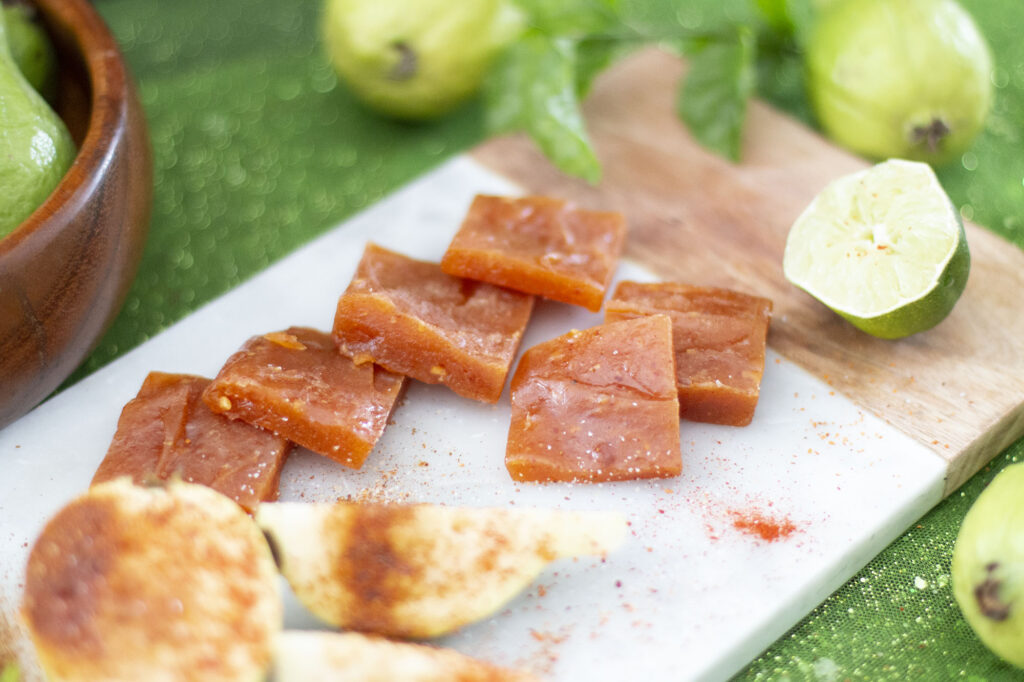 I've never been a fan of Guavas growing up to be honest, but they have started to grow on me as I get 'older' and my palette is more 'sophisticated' Guava Cheese, also known as Perad is a famous Christmas time sweet to make as part of the traditional Christmas platter or 'Kuswar'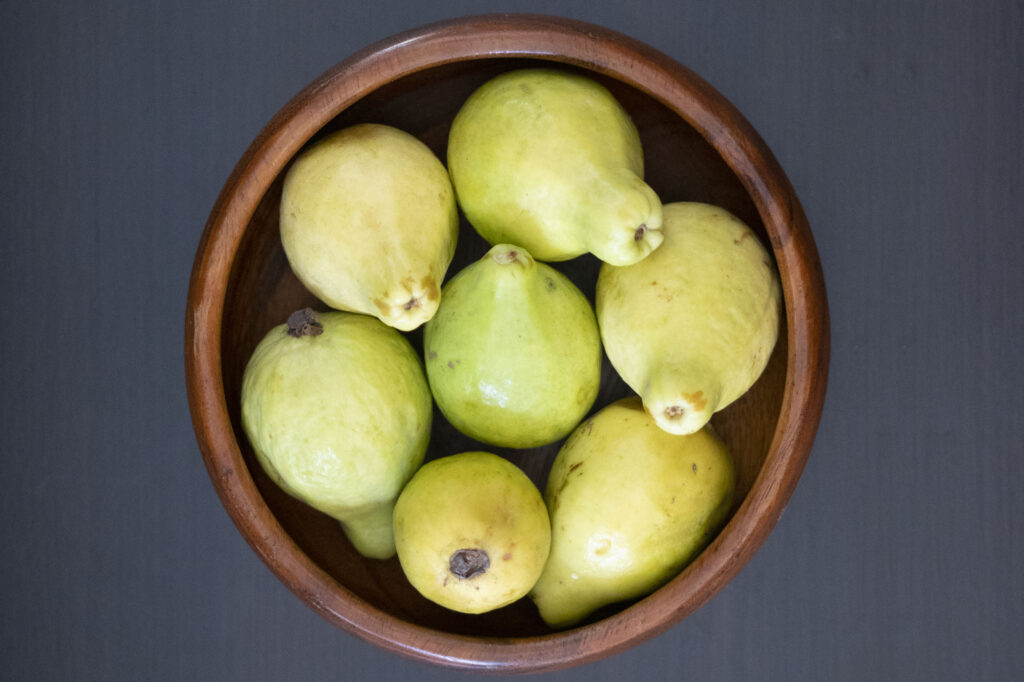 This year I decided to make this myself and I was shocked how easy it was! I wasn't able to find Indian Guavas, but I found some Eqyptian ones that looked promising so I decided to use these.
To make this a little different 🙂 I added some red chilli powder. In India is quite normal to eat the fruit with lemon juice and chilli powder, so this is reminiscent of that.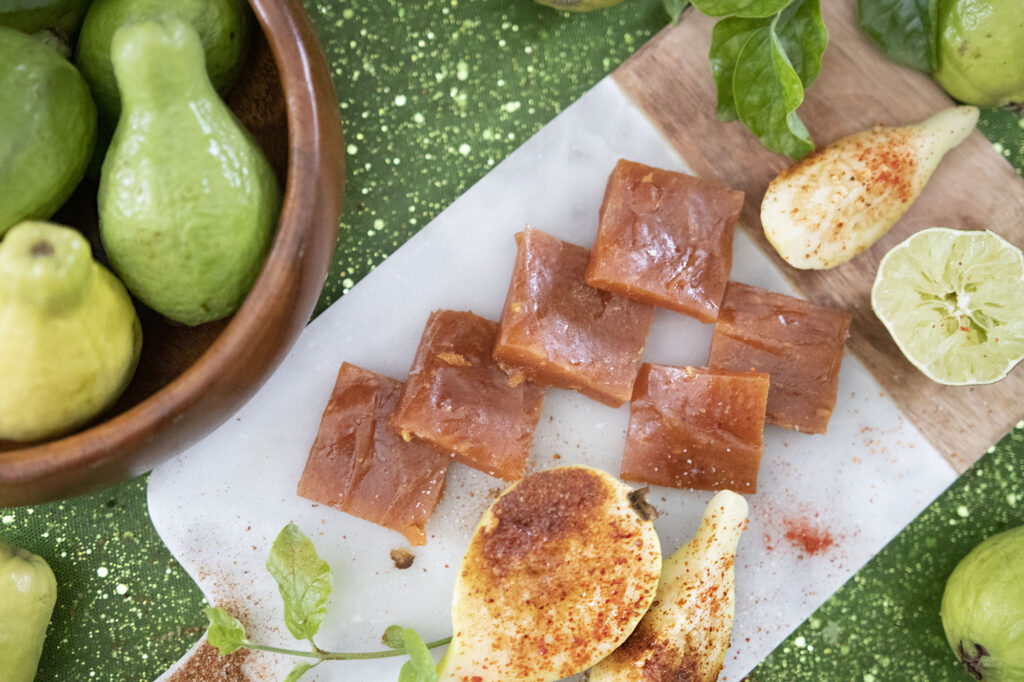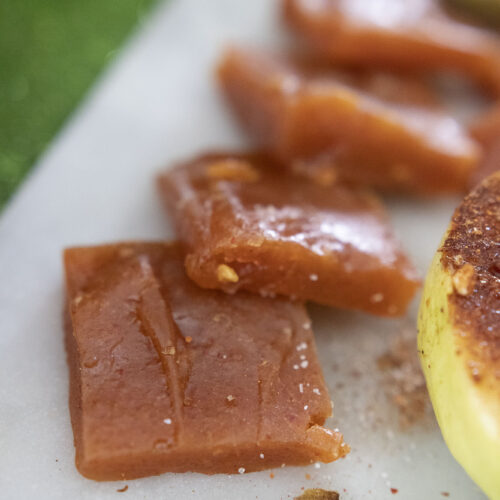 Perad – Guava Cheese
Ingredients
700

gms Ripe Guavas – yields 1.5 cups of paste

1.5

cups

of sugar

Juice of 1/2 Lime

1

tsp

red Kashmiri Chilli powder

1.5

tbsps

Butt
Instructions
Wash, and cut your Guavas and place on a trivet in a pressure cooker

Cook for 2 – 5 mins depending on the ripeness

Remove and add to a blender and blend

Strain the mixture and measure

Add the paste to a pot and add equal quantities in cups of sugar and allow the sugar to melt

Add the lime juice

Add the optional chilli powder

Cook this for about 17 mins

Add the butter

Remove and pour into a greased dish and allow to set

Once set, cut and remove and store in an airtight container