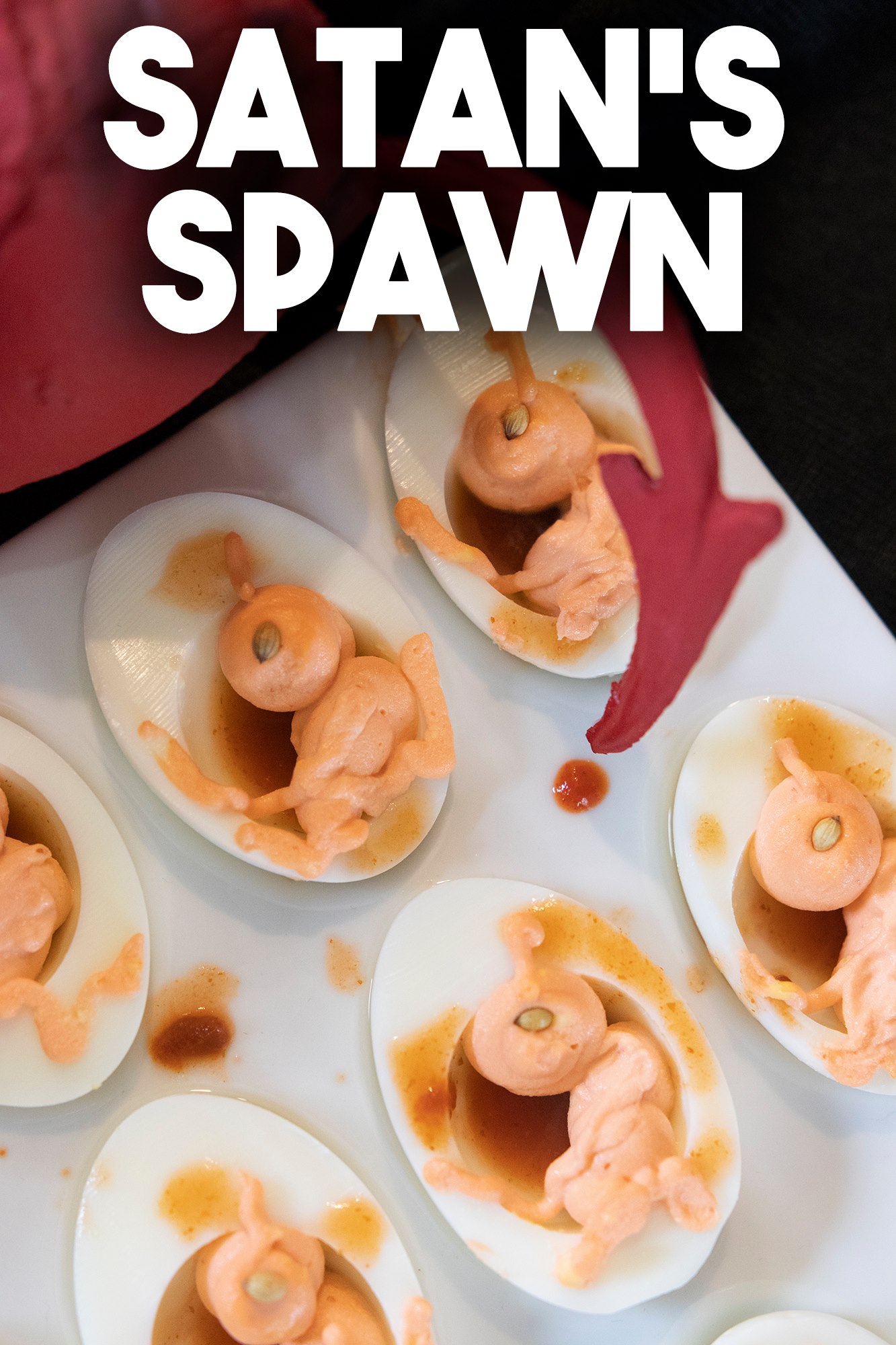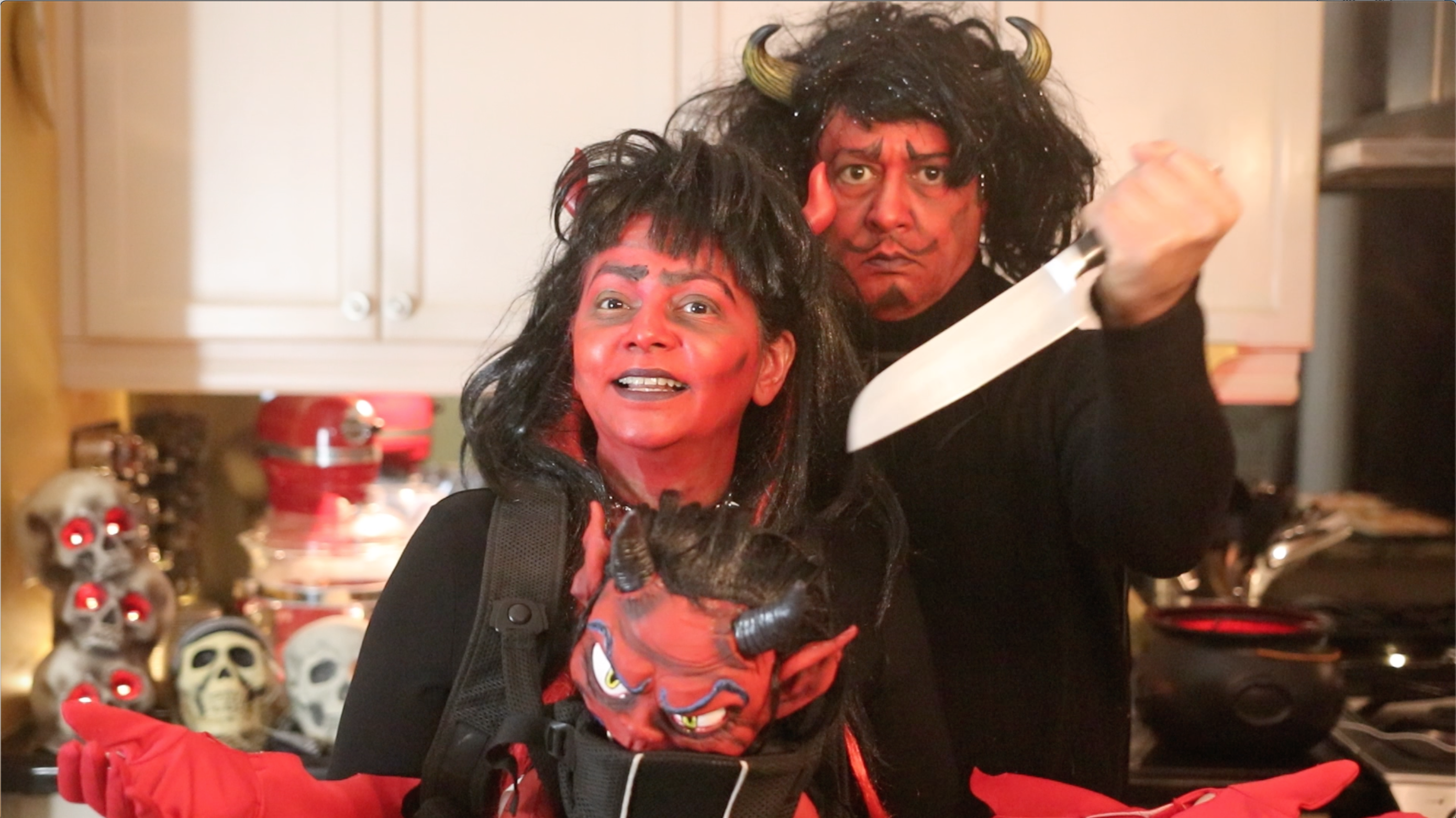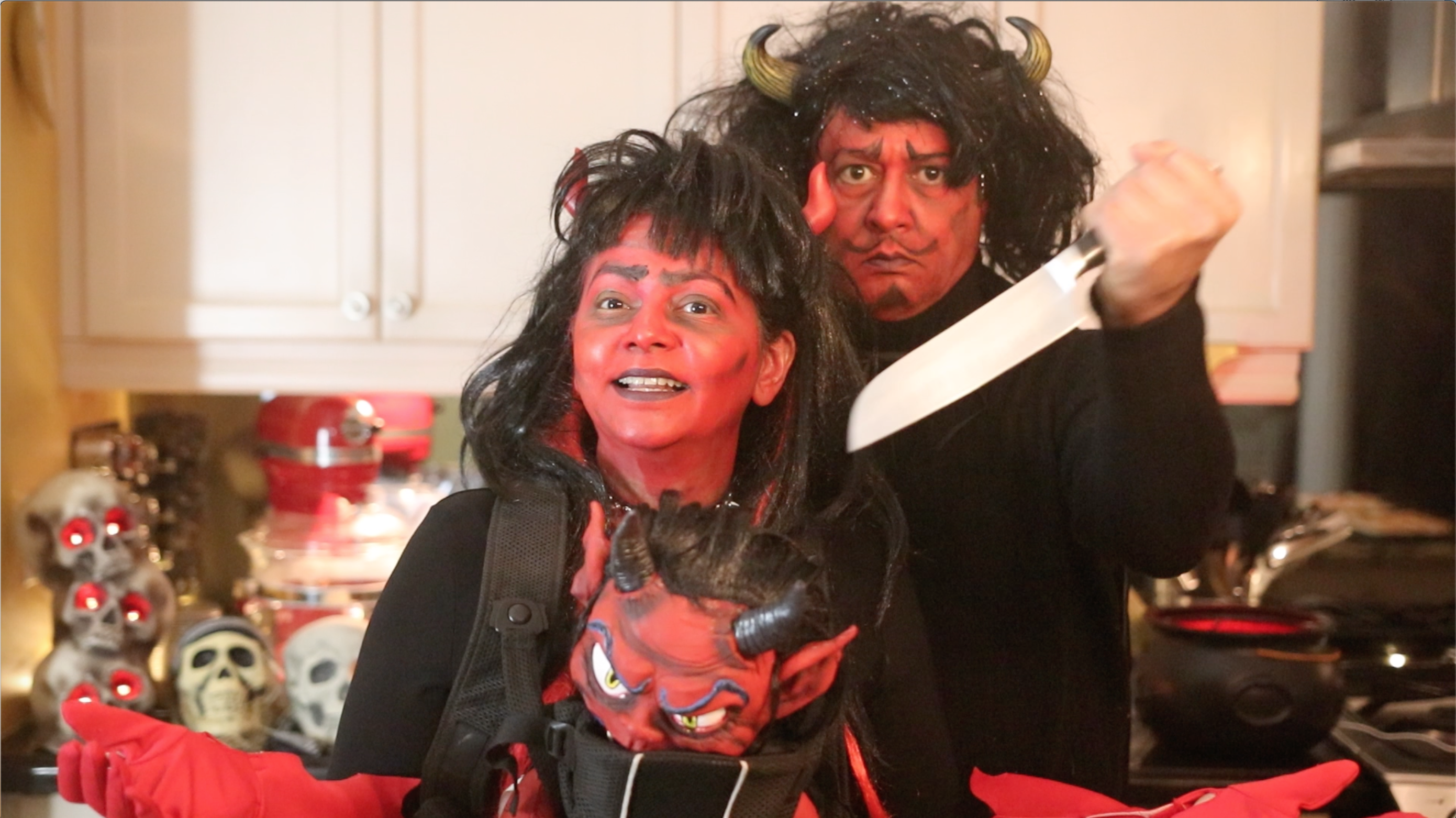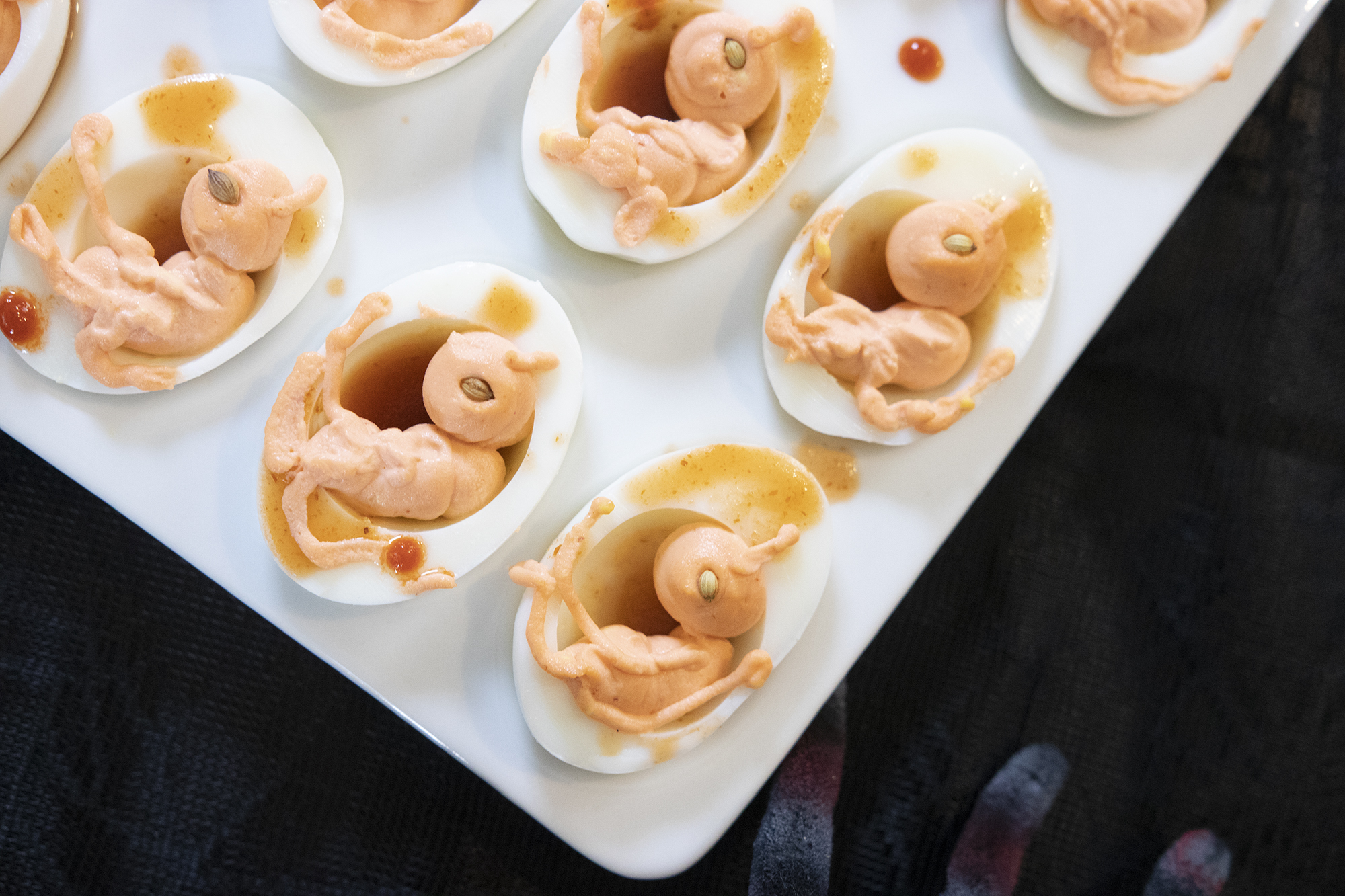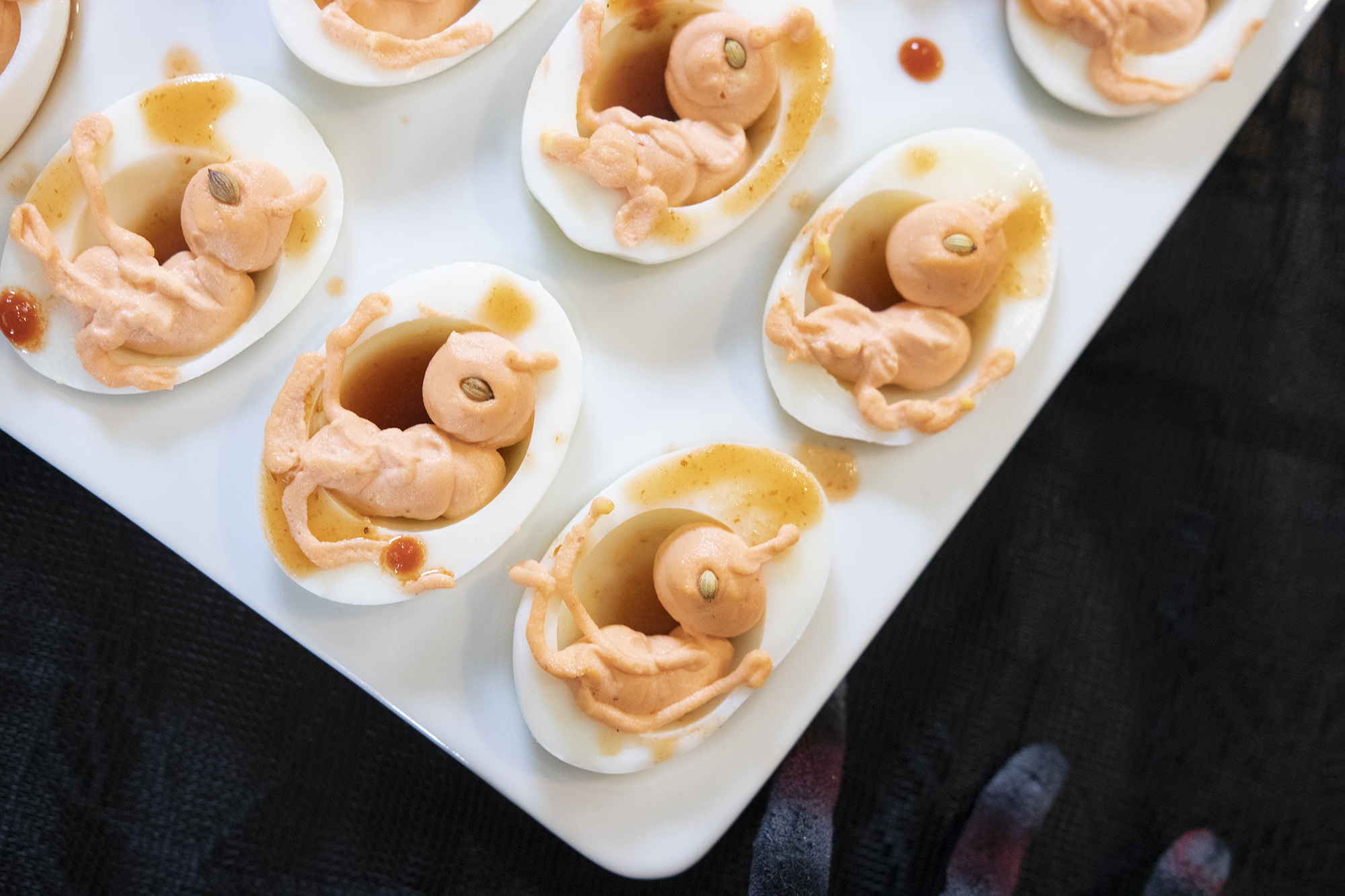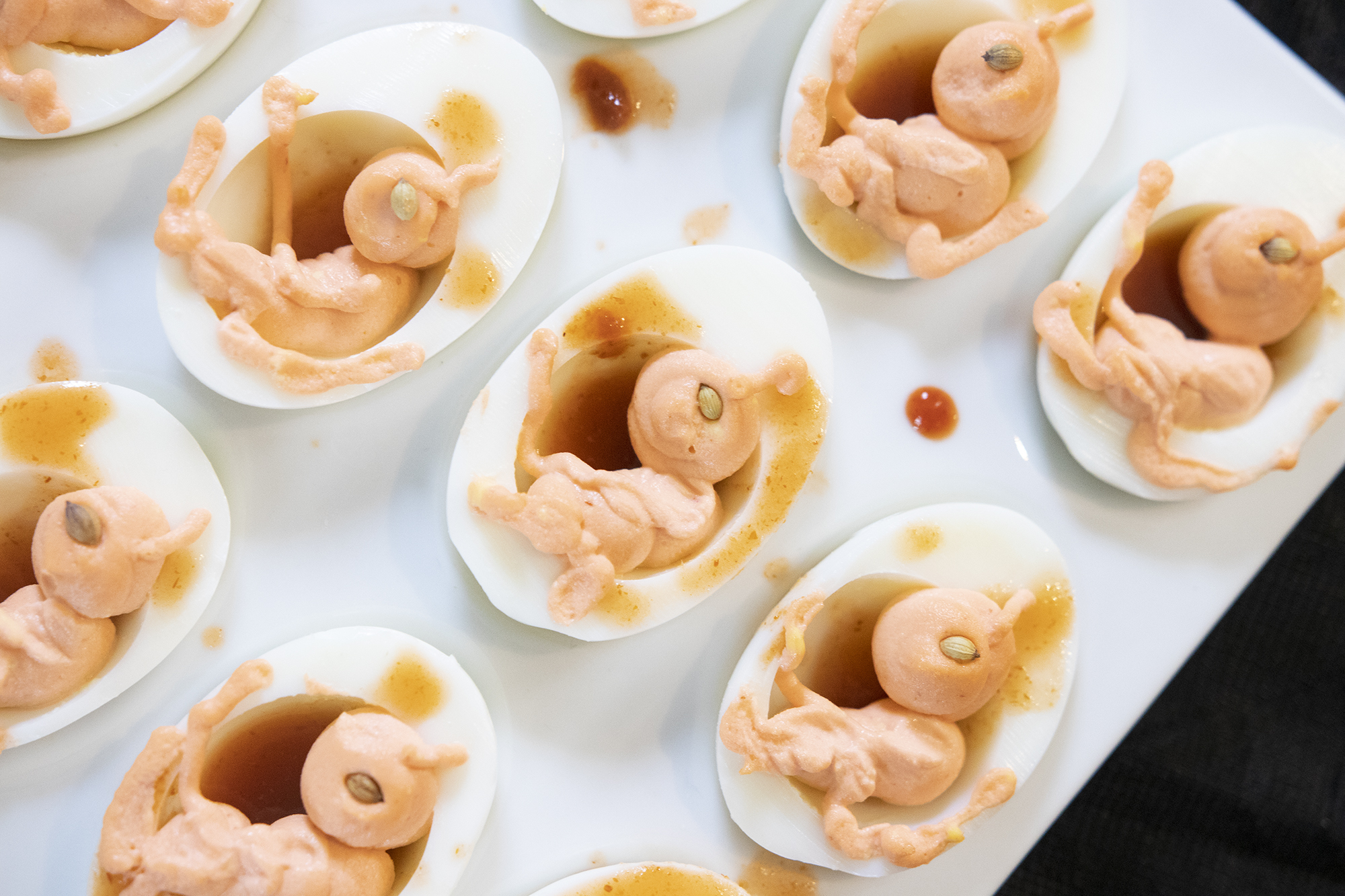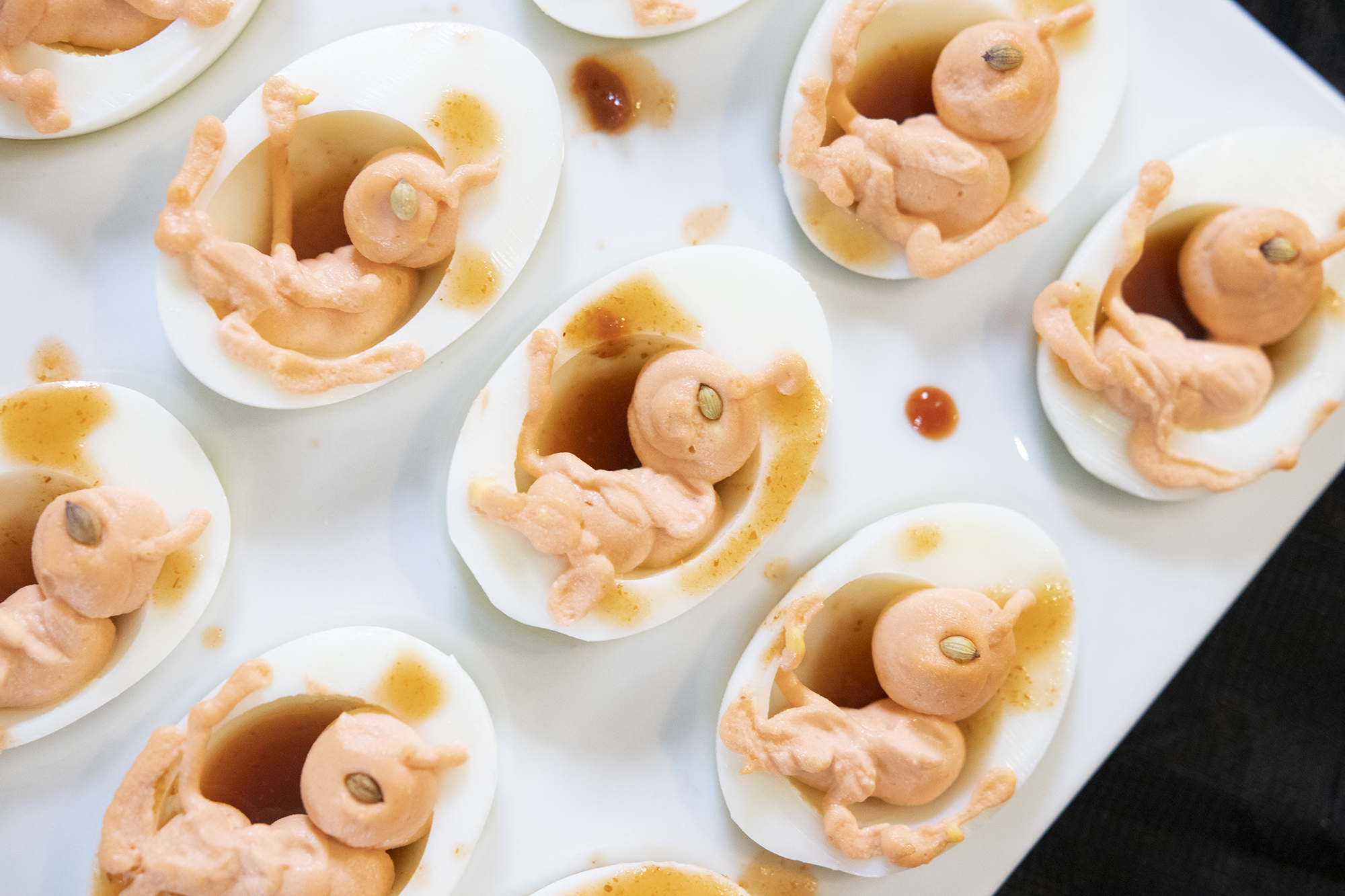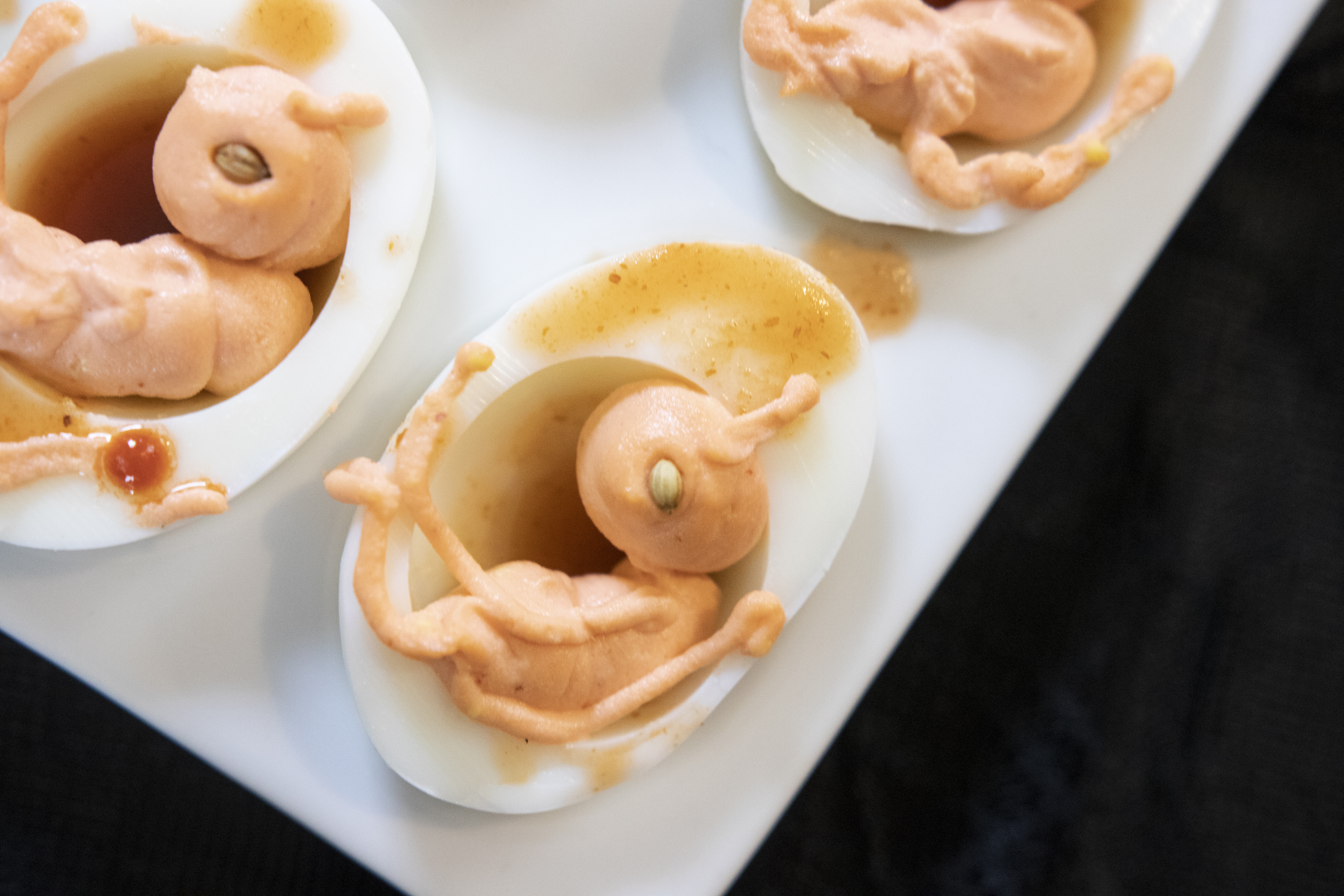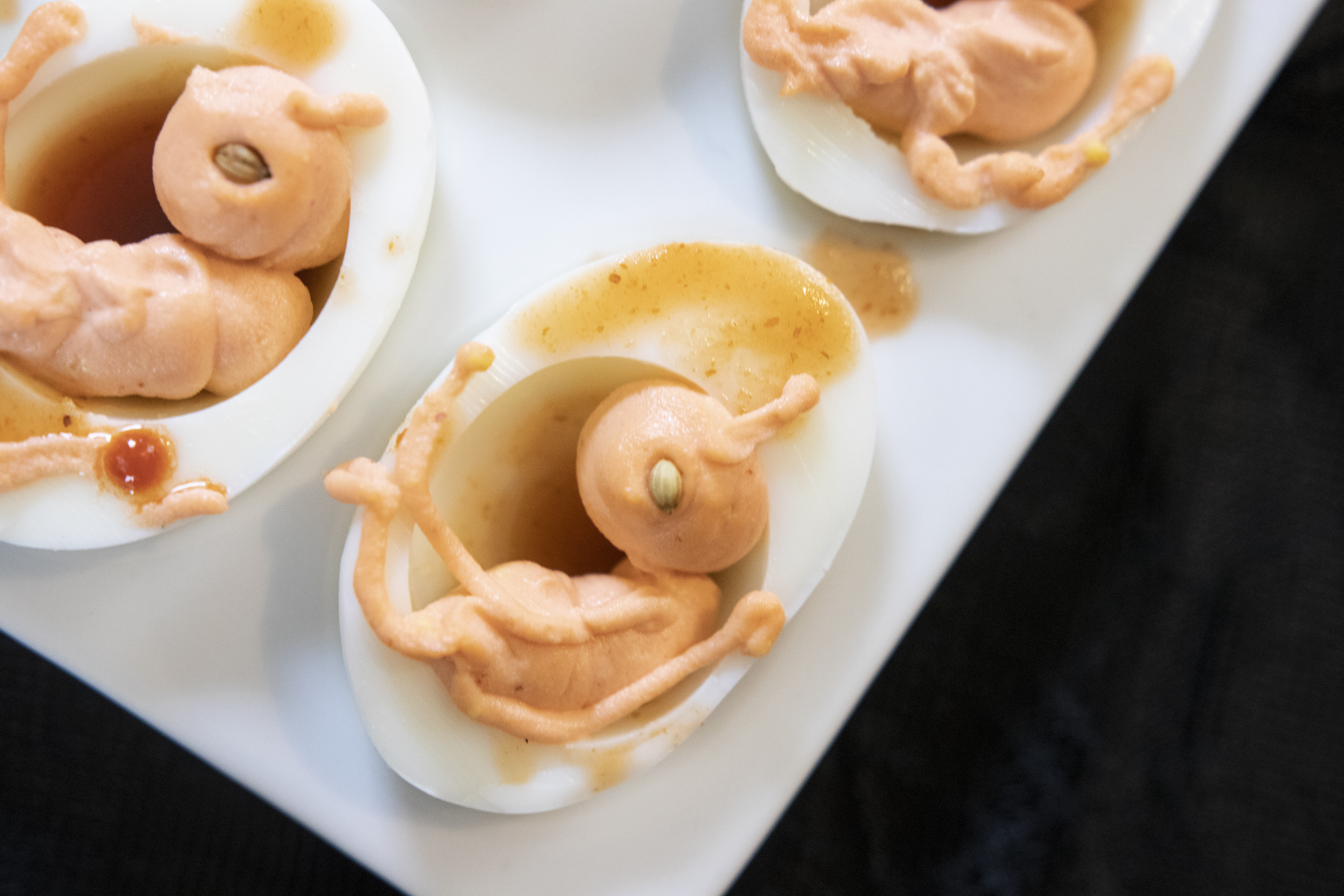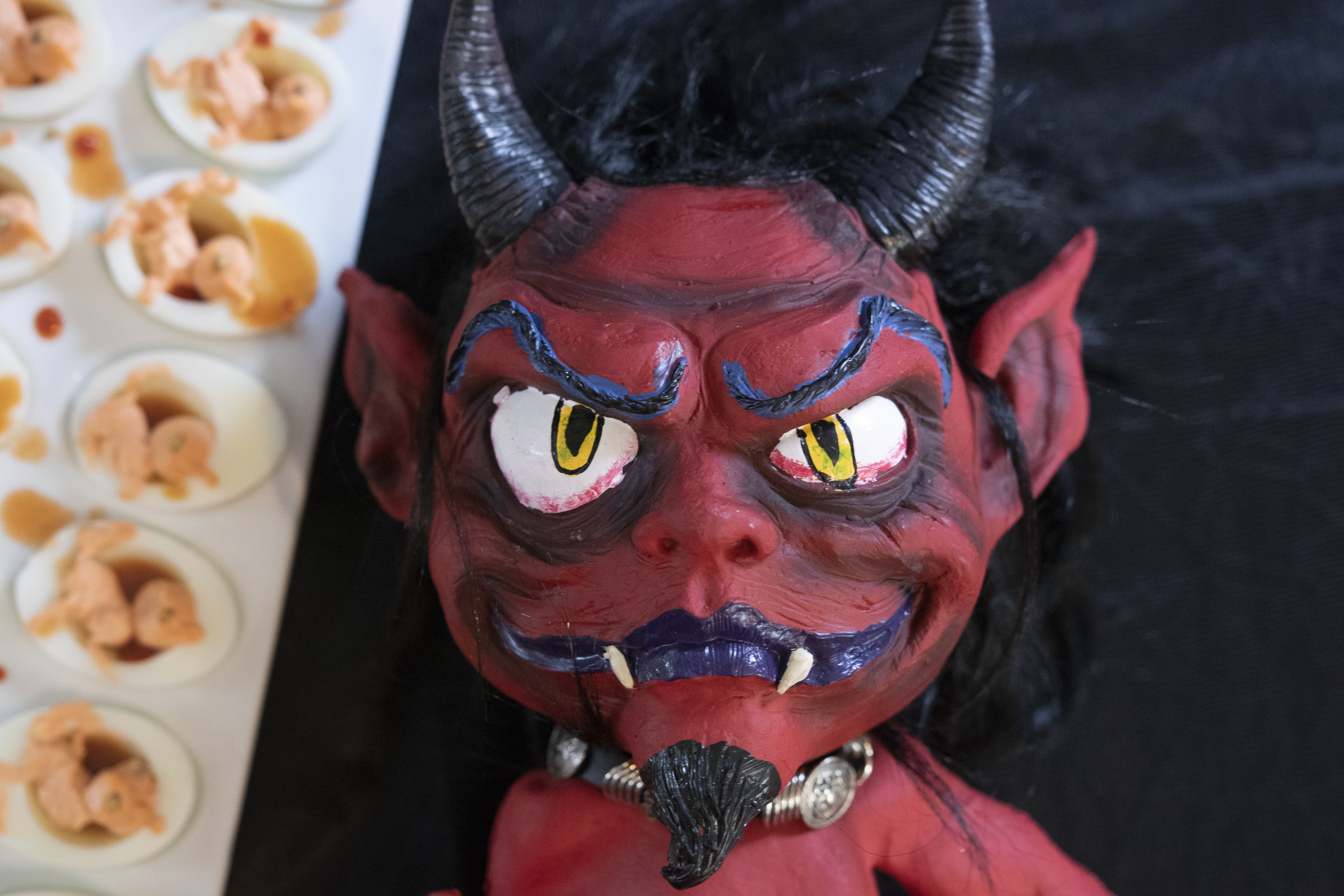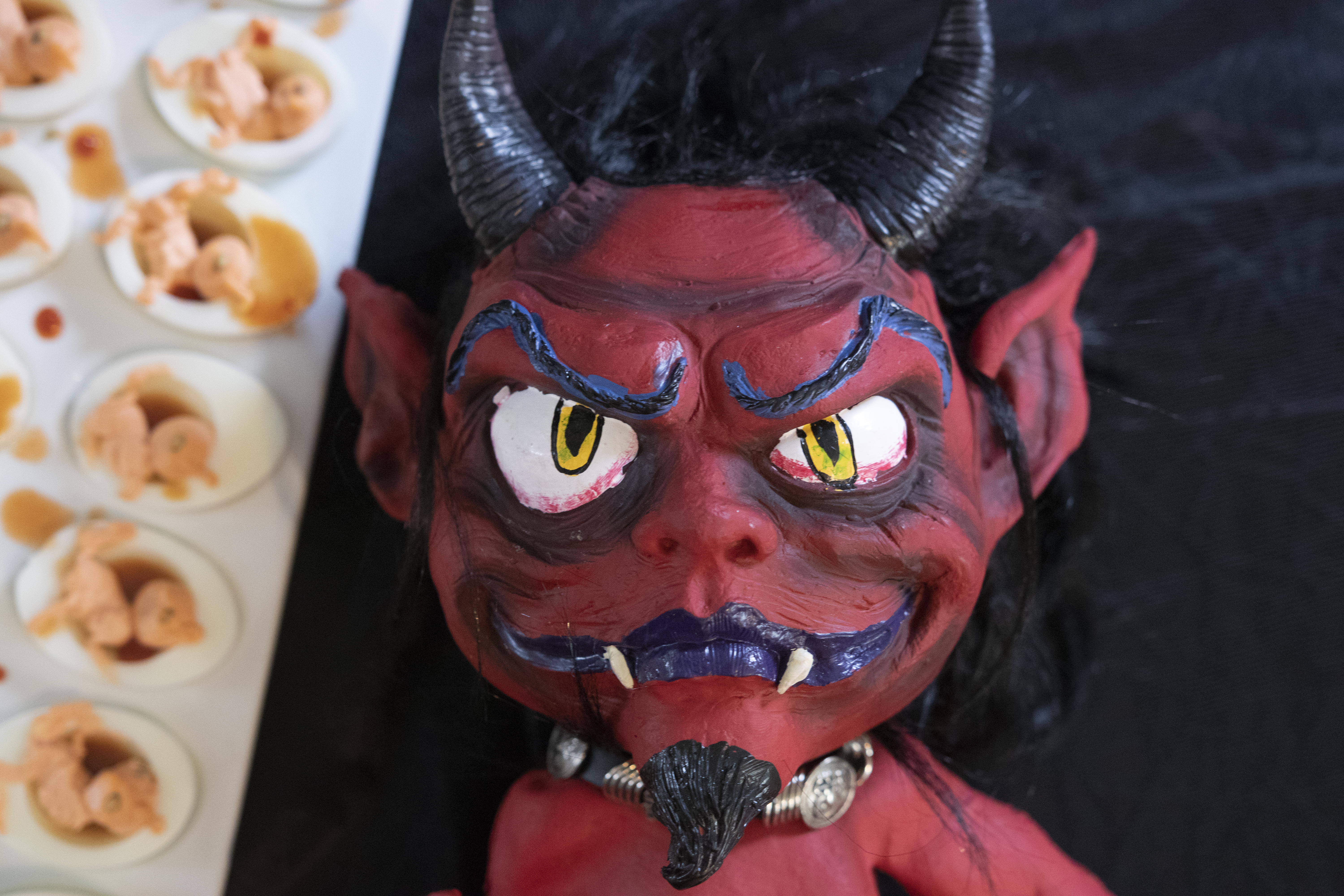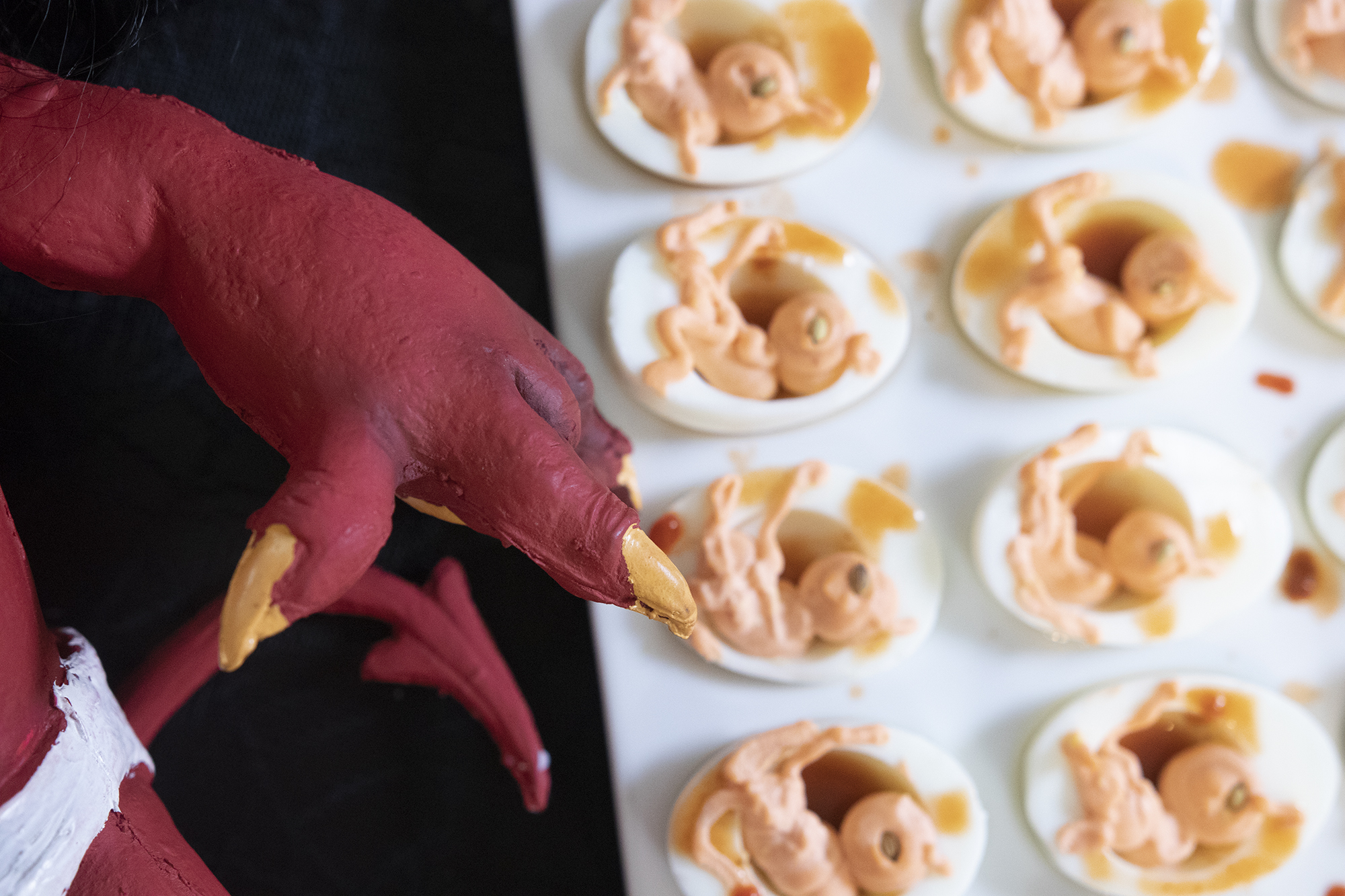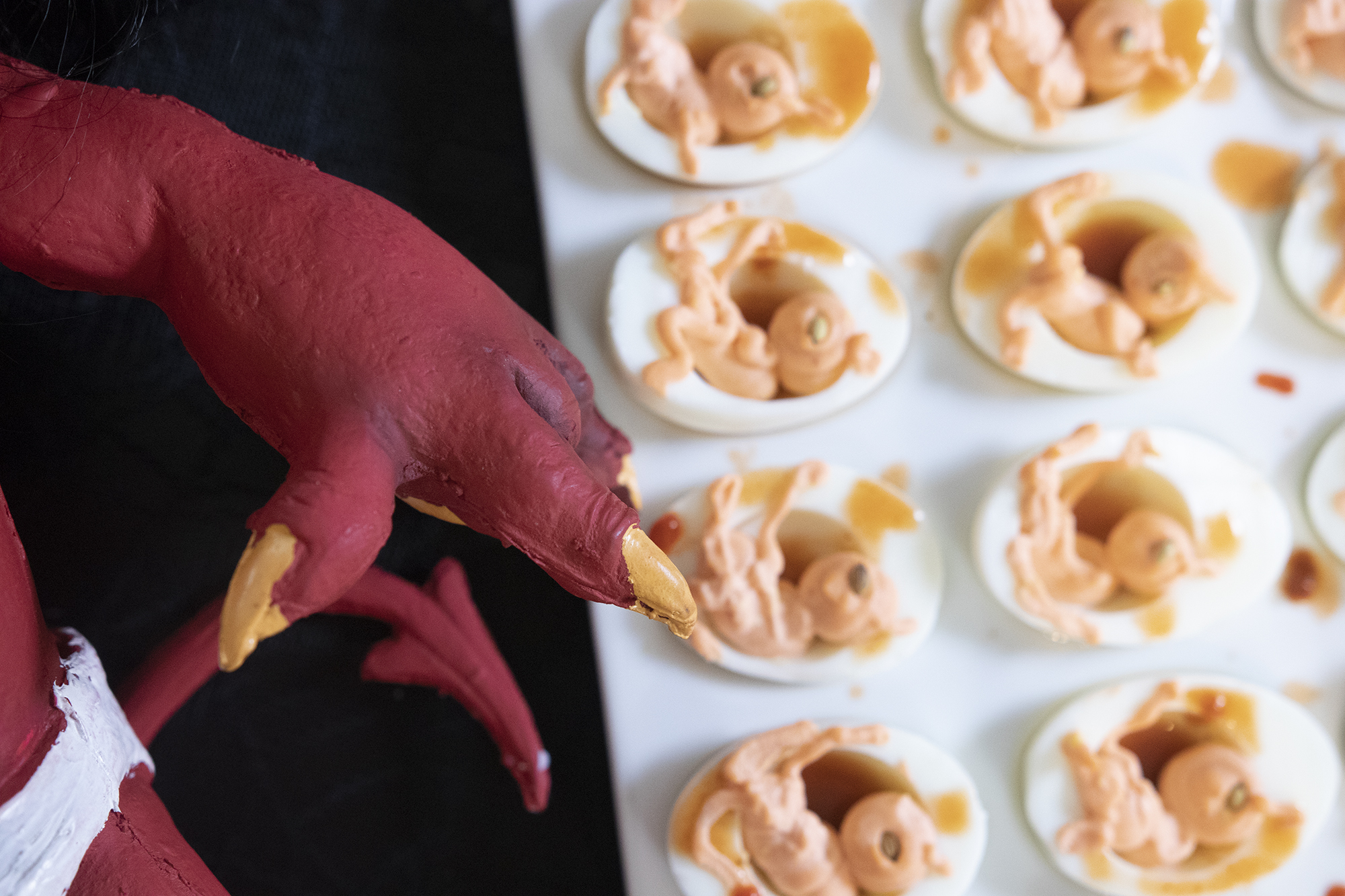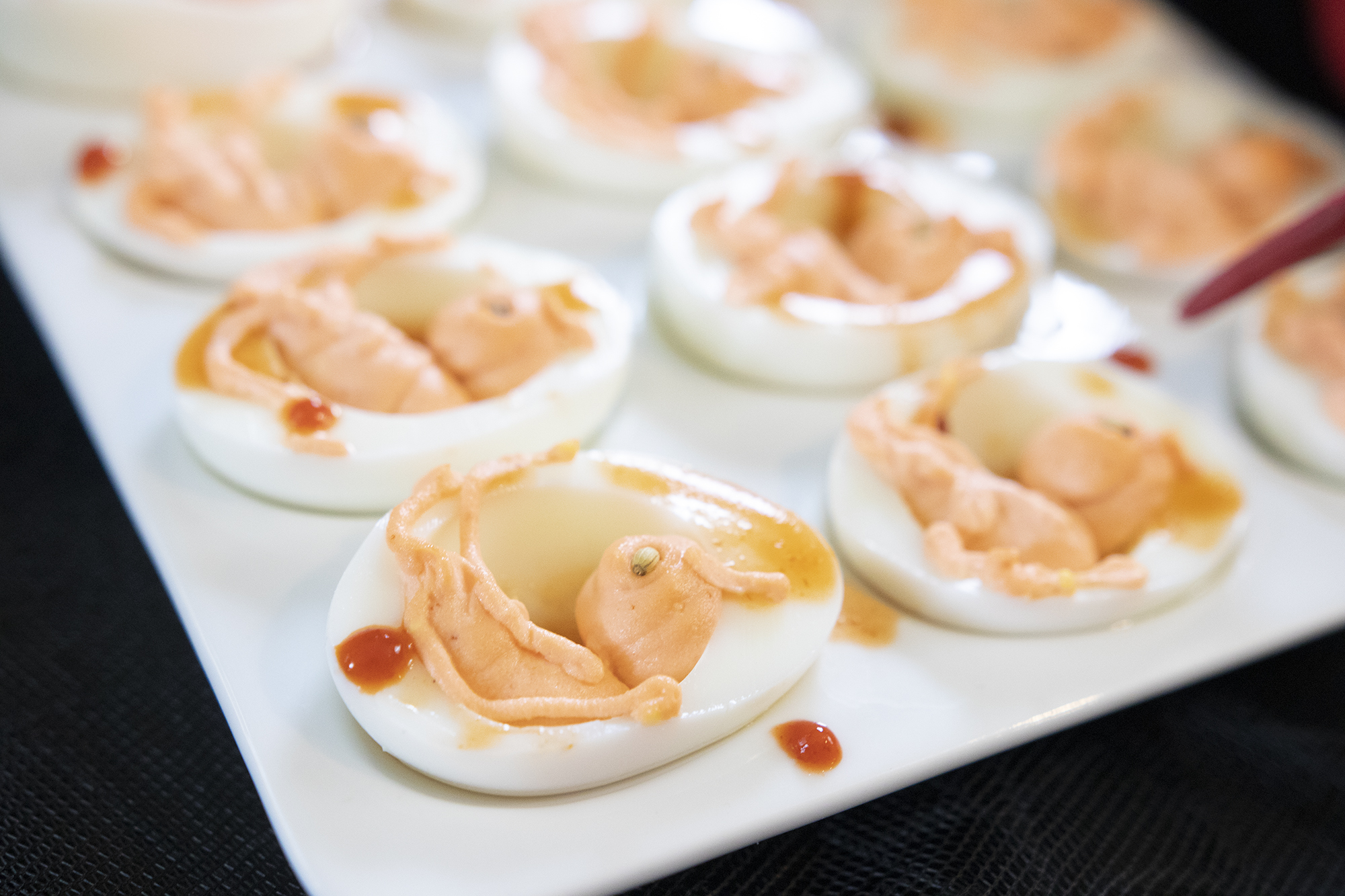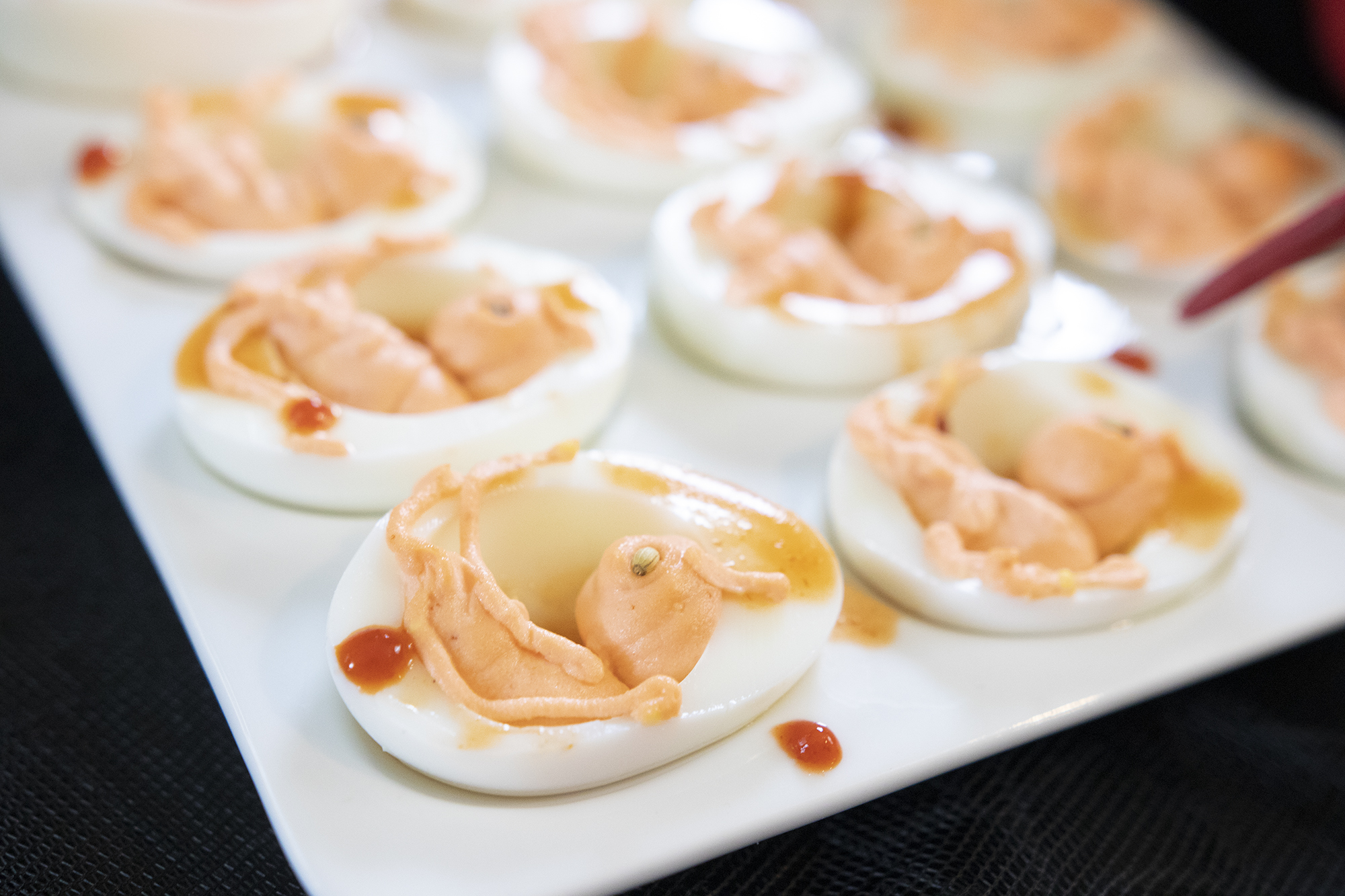 Satan is spawning! This Satan's Spawn is a wonderful and creepy take on the deviled egg Sriracha gel is used as a bloody amniotic fluid and the little Satan fetuses are piped into the egg casing. Totally gross and amazingly delicious.
Many many years ago I received this rubber Devil in a gift basket from Screemers at work. I loved this adorable red monster so much that I held on to him and decided to work him into my costume one year. It was such a hit and I took home the first prize in a costume contest.
These deviled eggs were the next inspiration. I developed these so they look super creepy and there are many that have refused to eat them – after all, they aren't for the faint of heart.
Over the years I have made these several times and this year I decided to remake the recipe and take better photos and video. It was absolutely a great co-incidence that my BFF decided to throw the best ever Halloween party so I got to dress up and make these delicious eggs as well. Make sure to watch the video as well for scenes from the party!
[youtube-subscriber nickname=kravingsblog]
Satan's Spawn – Halloween Deviled Eggs
Ingredients
12 hard boiled Eggs
4 tbsps Mayonnaise
1 tbsp Sriracha
Salt to taste
24 Coriander seeds
1/4 cup Sriracha
1/4 cup gelatin soaked in water
Instructions
Slice the eggs in half and reserve the yolks
Mix the Sriracha and gelatin together and pour into the eggs and chill to set
Mix the yolks well with the Mayo and the Sriracha
Add salt to taste and try and get this as smooth as possible.
Prep an icing bag and fill with the filling
Using a 12 tip pipe the head and body into the eggs
Switch to tip 4 and pipe the horns, arms, legs and a tail
Add one Coriander seed for the eyes
https://kravingsfoodadventures.com/satans-spawn-halloween-deviled-eggs/