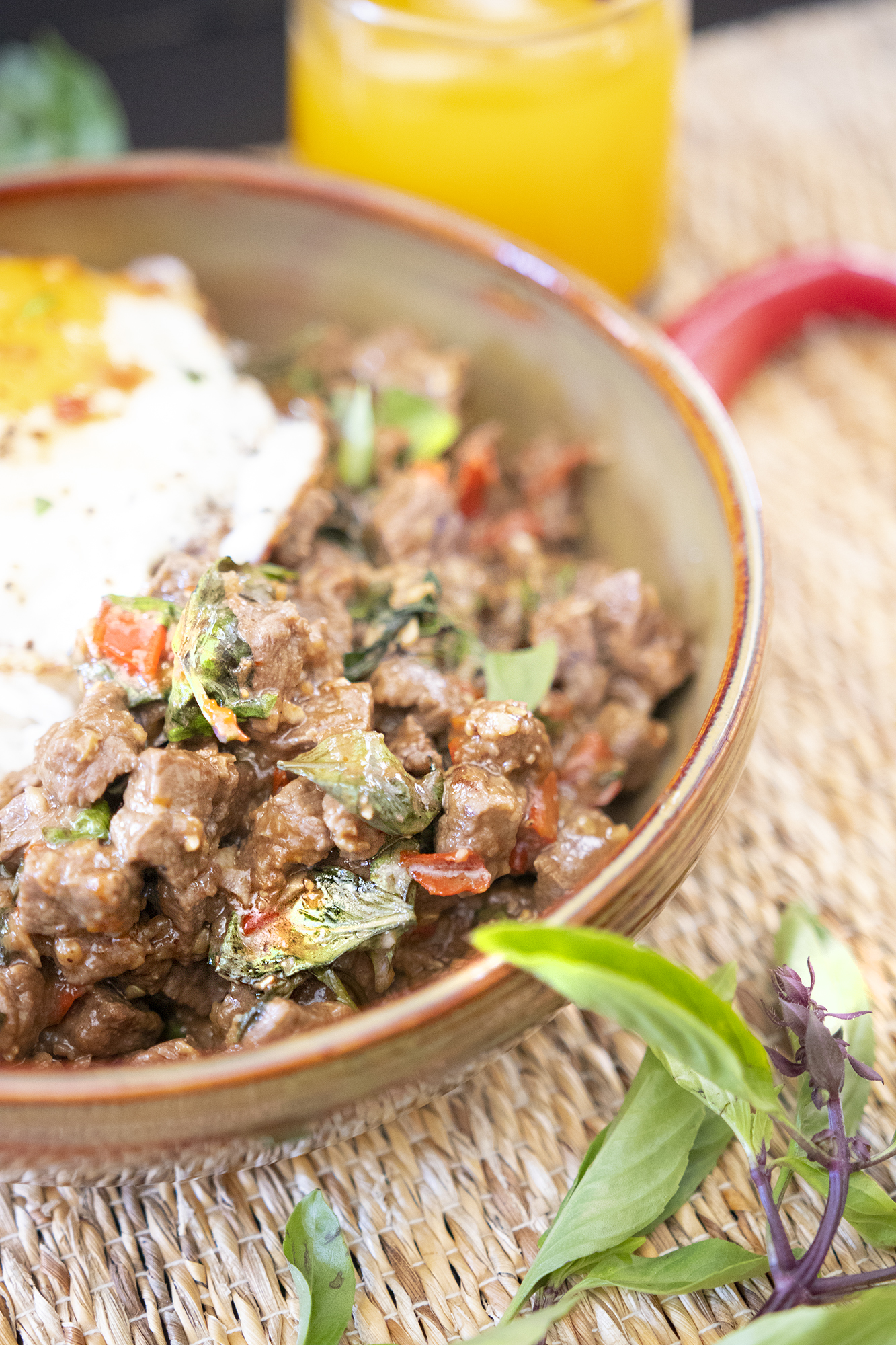 Like all Thai food lovers, I'm obsessed. From Red to Green curry, Satay & Panang to Khao Soi, I've made and relished it all. When I heard of Pad Kaprow Gai or Pad Gra Pow, I was fascinated as I'm a huge fan of Basil. I made this recipe followed by Pad Kaprow Goong also known as Thai Basil Shrimp, now it's Beef's turn! This dish compared to some of my other Thai dishes is very easy to put together and does not use a lot of ingredients.
Beef is sauted with ground garlic, pepper & chilli and Thai Basil is added to the stir fry for that unique Thai Basil Beef flavour!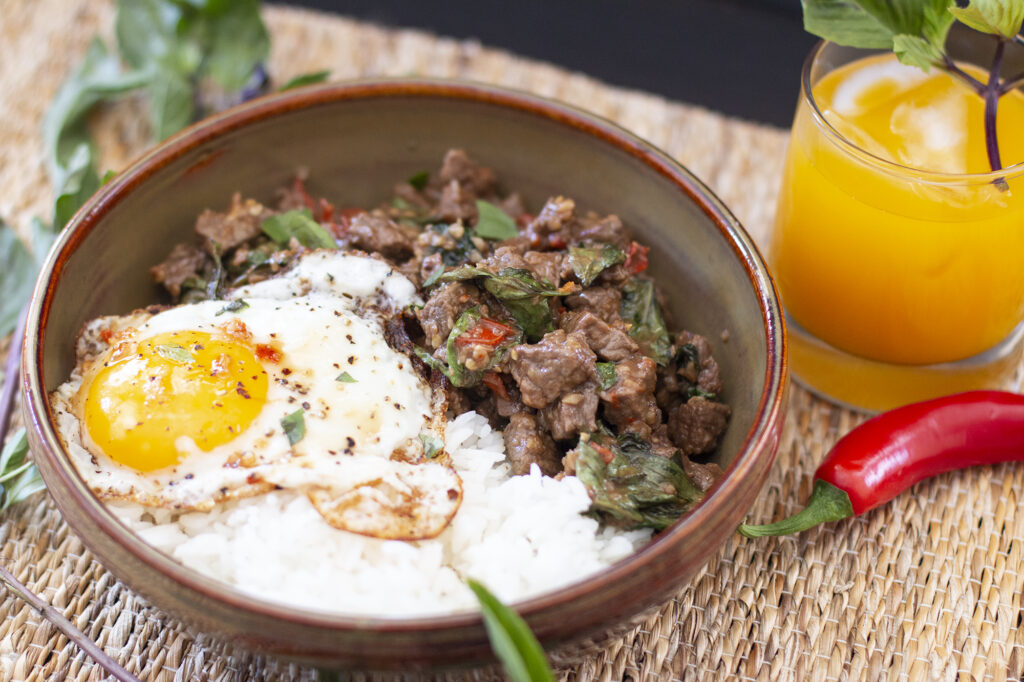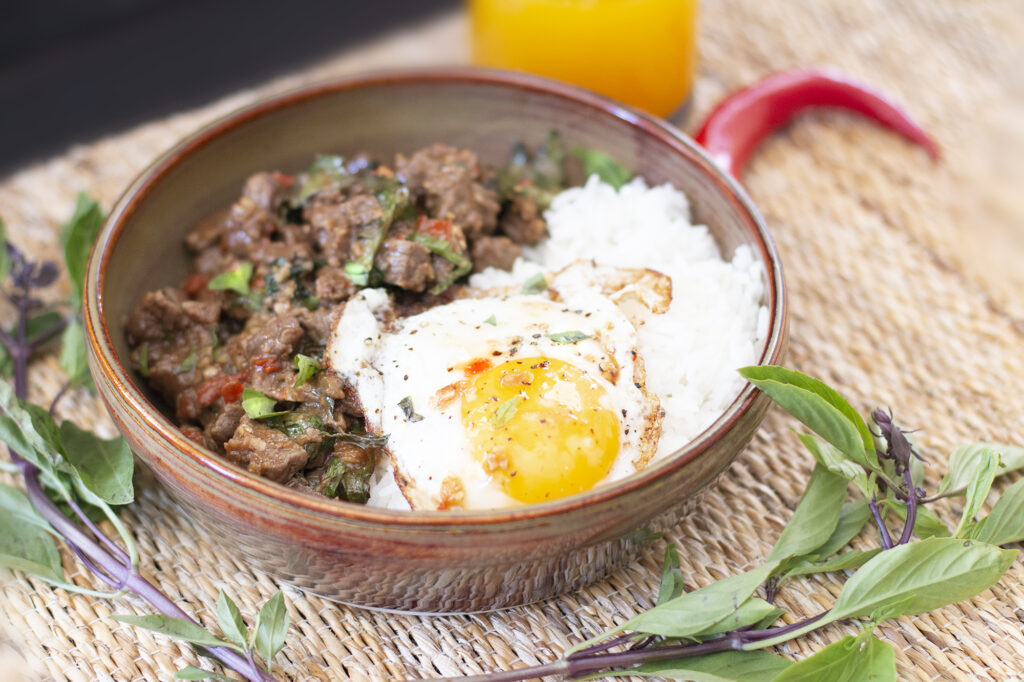 A word of warning, this is a spicy Thai dish as it is basically Chilli based. Pair it with white jasmine Rice and fried Egg to help distribute the heat!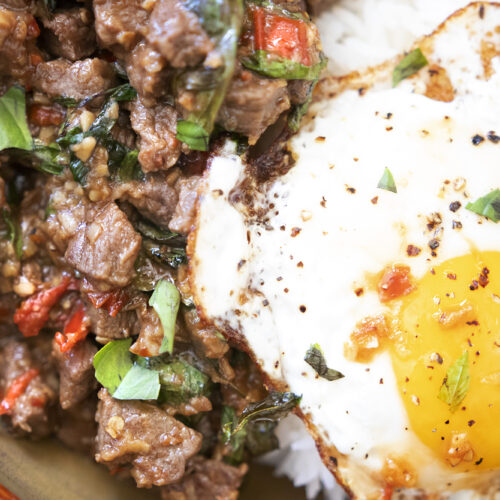 Thai Basil Beef
Ingredients
1

tsp

white Peppercorns

12

cloves

of Garlic

1

large red Finger Chilli

5

red Thai Chillies

1

tsp

Salt

1

lb

approx 500 gms Beef cubes

2

tbsps

light Soya sauce

½

tbsp

Fish sauce

¼

cup

Oyster sauce

1

cup

Thai Basil
Instructions
Crush the peppercorns, garlic and red chillies in a mortar and pestle

Cut the Beef into a small cubes

Heat some oil in a wok and saute the crushed peppercorns, garlic and chilli

Add the Beef and saute for 15 mins

Add the oyster, soya and fish sauce

Add the basil and serve with rice and a fried egg