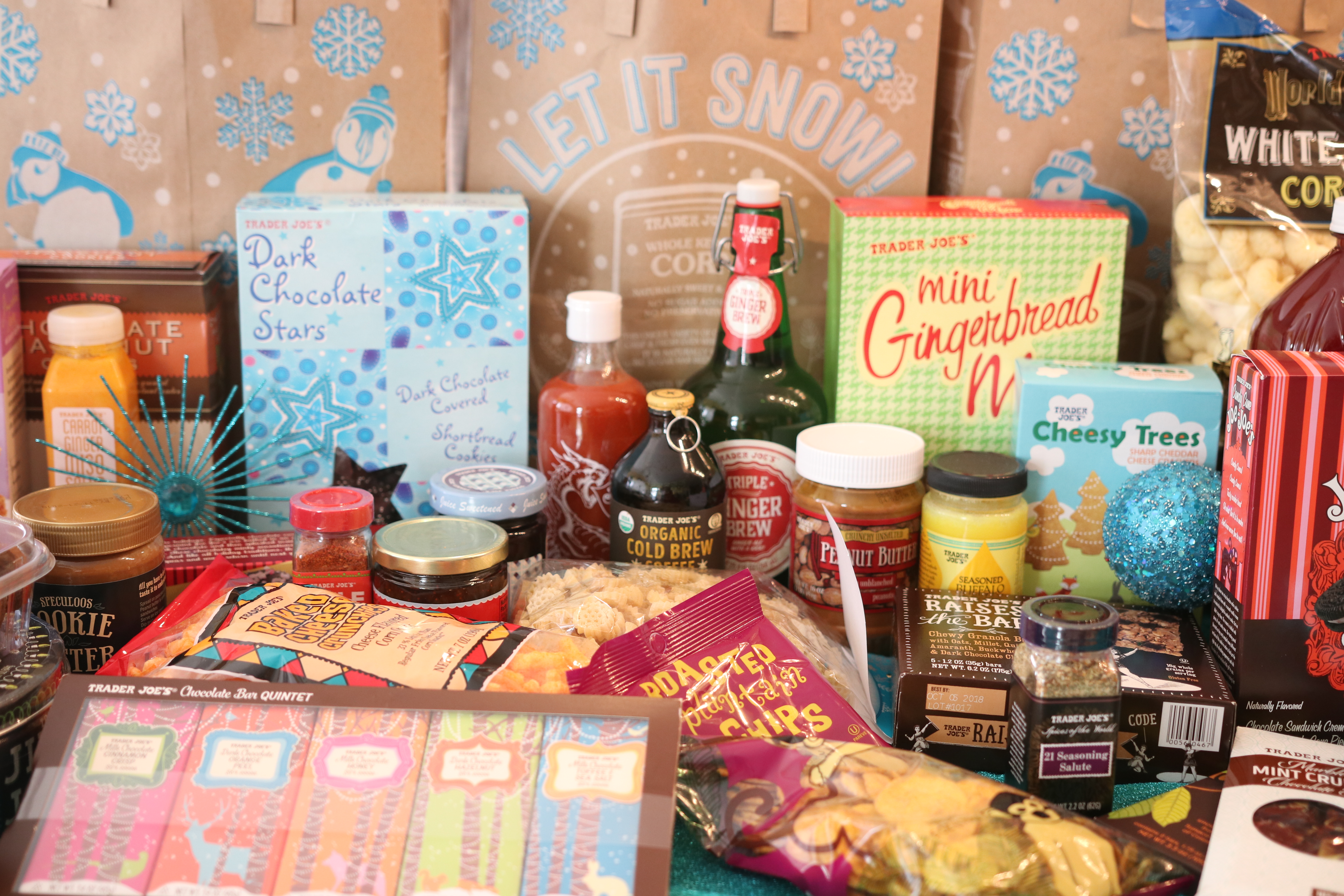 This is my maiden voyage to Trader Joes and I stocked up for the holidays. Tell me what your favorites are in the comments.
As I sample the products, I will post my reviews under each picture!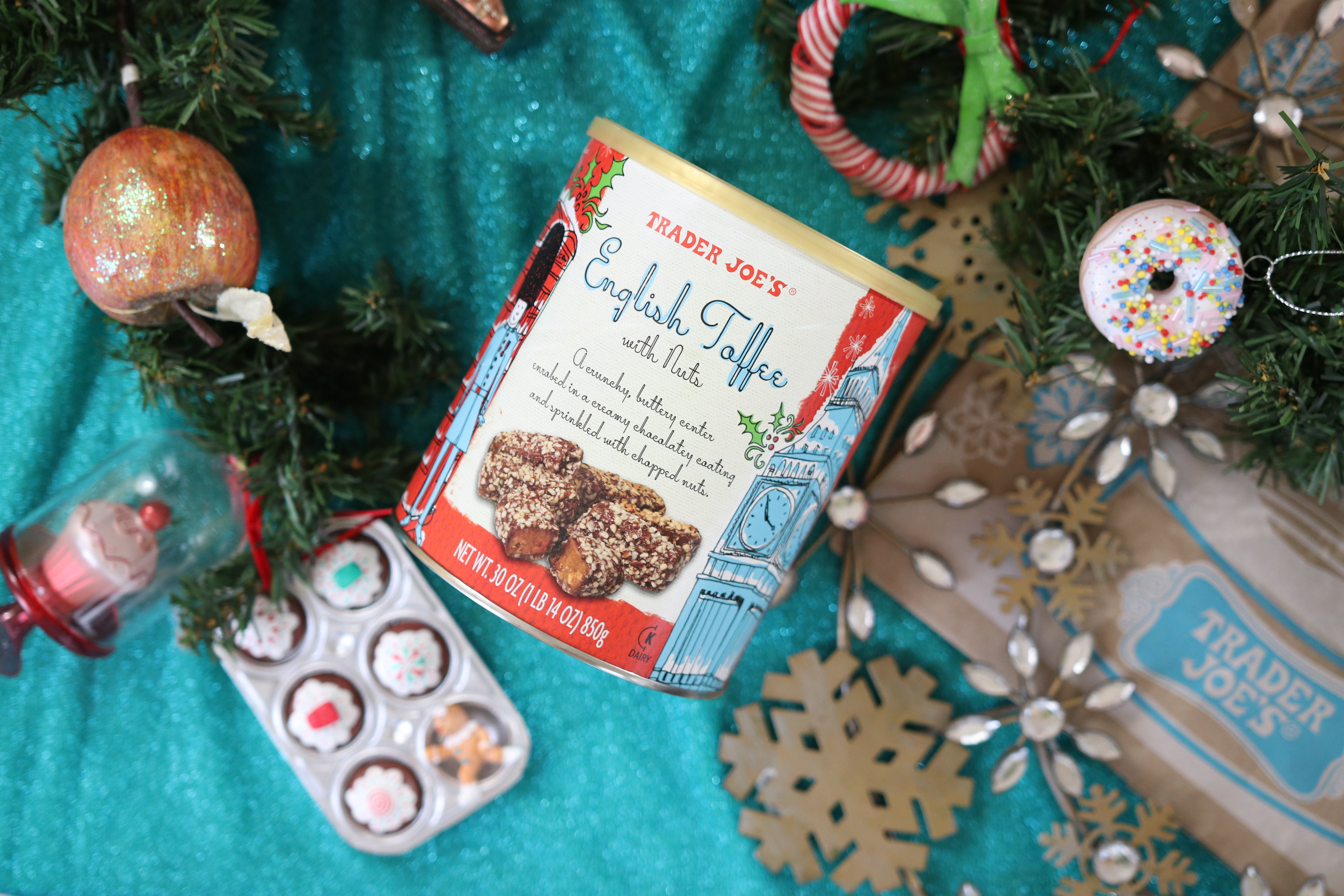 Trader Joe's review: English Toffee with nuts – 5 stars out of 5
Delicious! Cheaper by weight than Costco's Almond Roca and tastes almost the same. What I love more is that each candy is not individually wrapped, so less garbage I find all around the house during the holidays!
Check out all the products on my haul – http://bit.ly/TraderJoesChristmas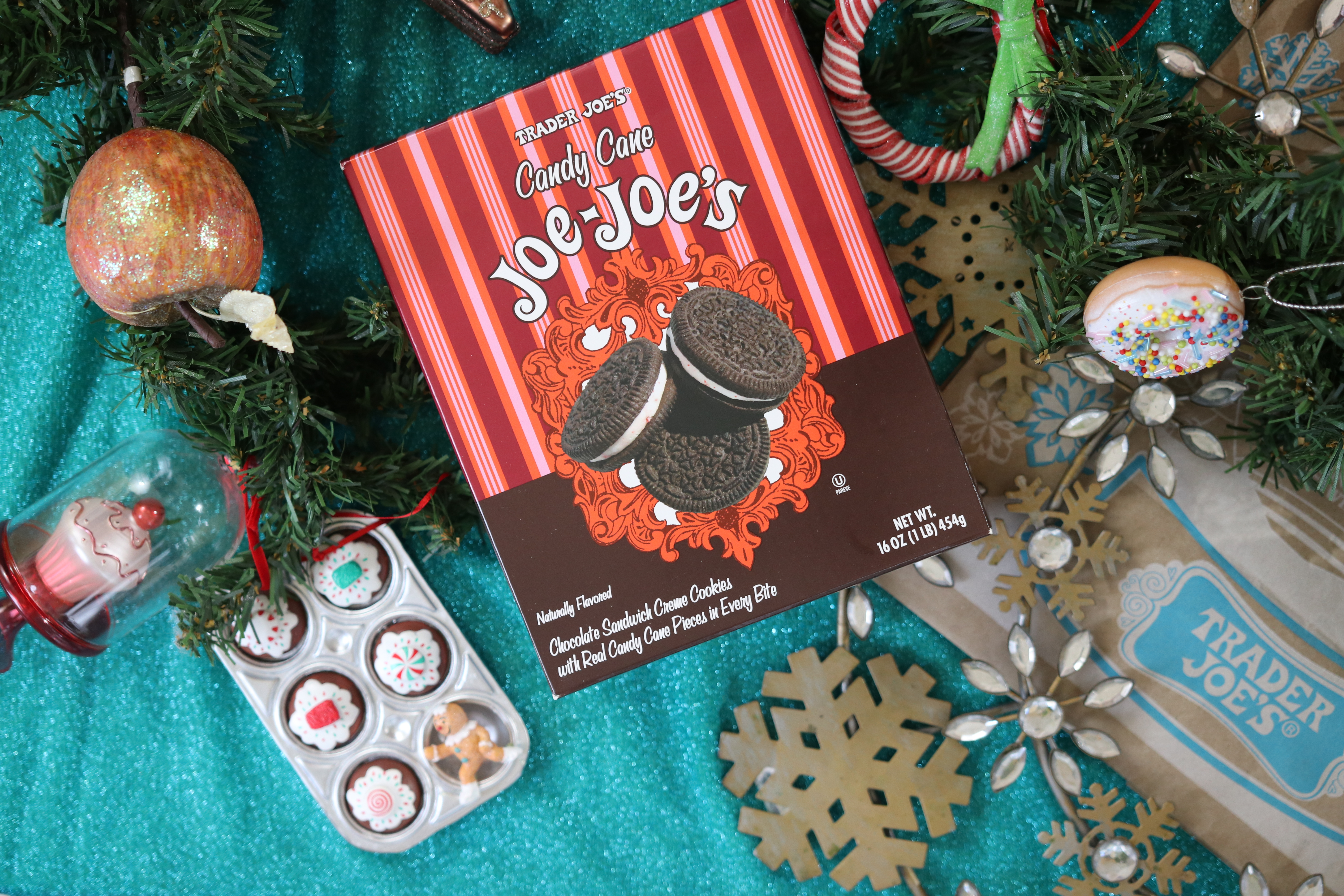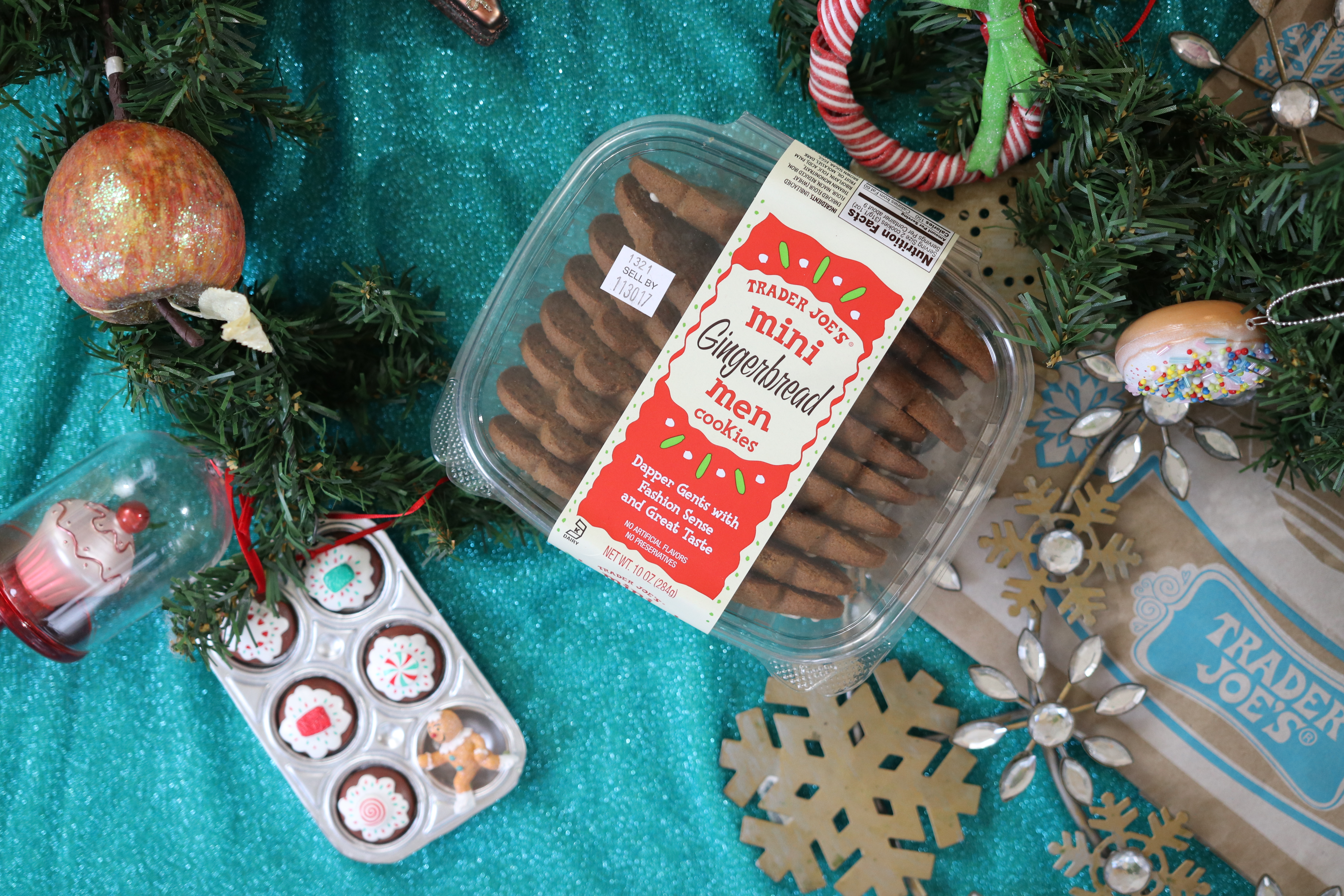 Trader Joe's review: Mini Gingerbread Men – 3 stars out of 5
These were good, but I was expecting to get slapped in the face with Ginger and that didn't happen
🙁 My co-workers enjoyed this though.
Check out all the products on my haul – http://bit.ly/TraderJoesChristmas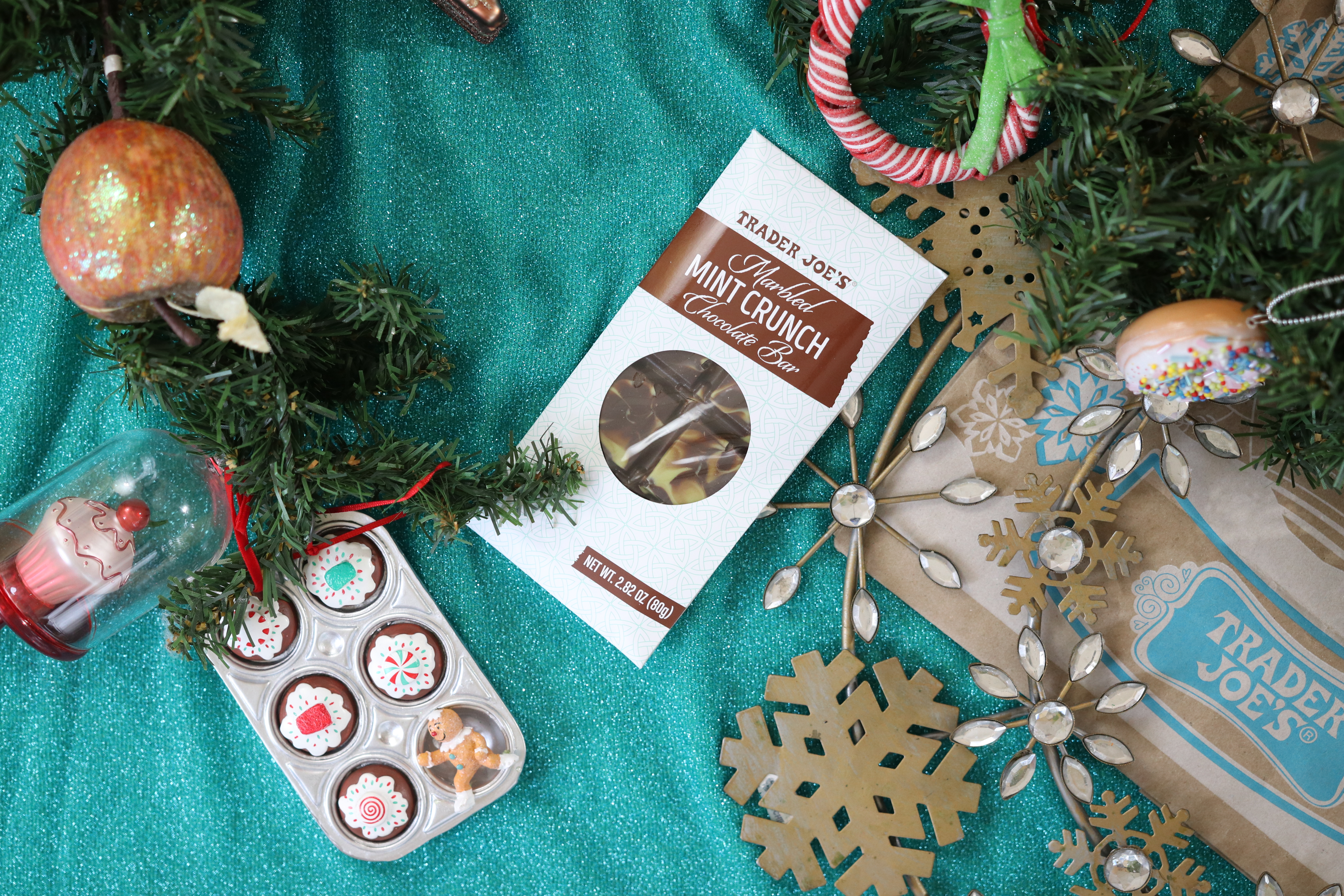 Trader Joe's review: Marbled Mint Crunch- 4 stars out of 5
I'd love to say I reviewed this myself, but my younger son Aaron ate the ENTIRE bar before I could even say 'Mint Crunch' He says it was very good!
Check out all the products on my haul – http://bit.ly/TraderJoesChristmas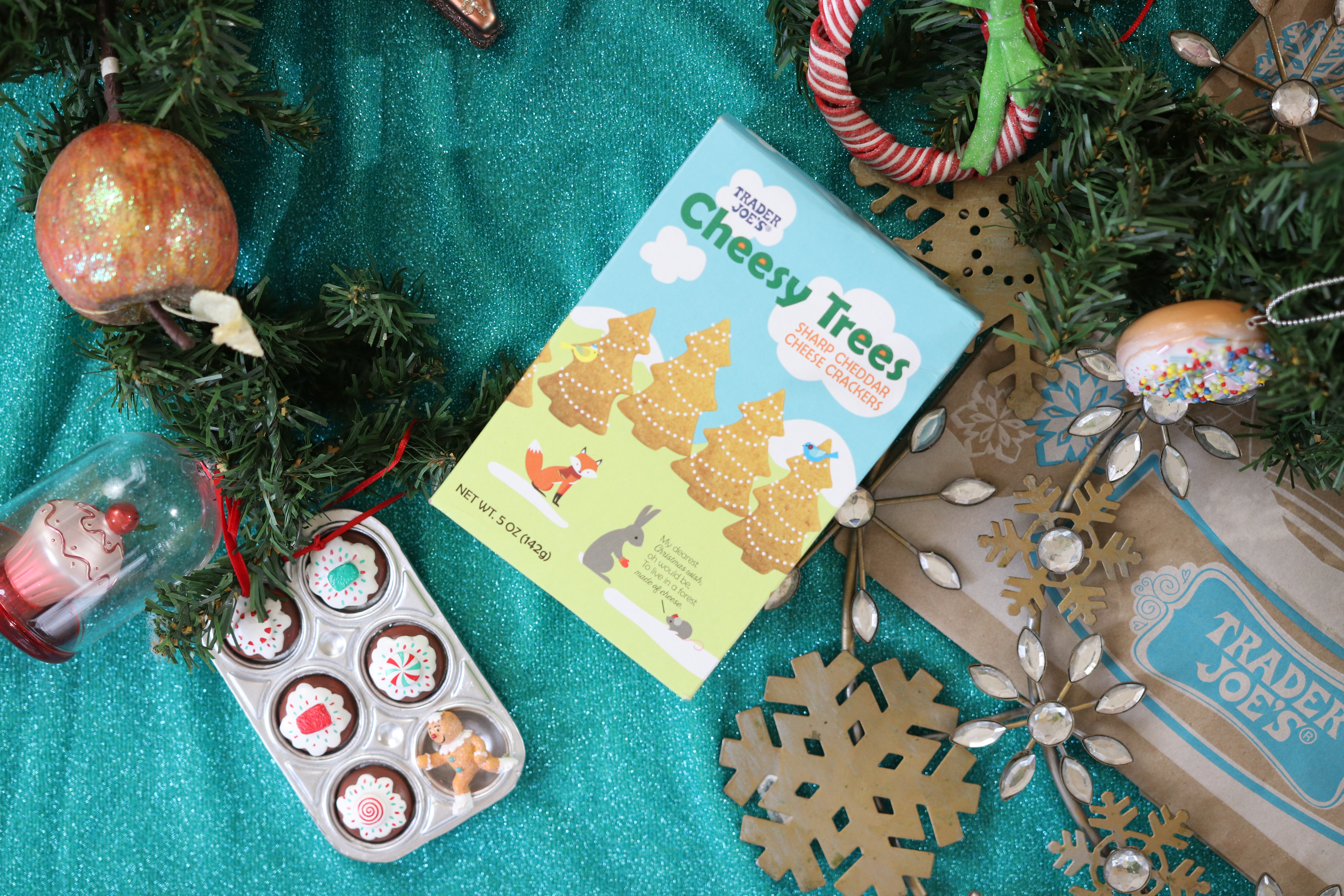 Trader Joe's review: Cheesy Trees – 4 stars out of 5
I loved these. They are crisp and deliciously cheesy. The only drawback is that many of the crackers are broken so it's really hard to tell they are trees. Great as a snack, but would be disappointing served with your holiday cheese ball because of the broken trees. I'd recommend you crush these in a ziploc bag and use them to coat a holiday cheese ball.
Check out all the products on my haul – http://bit.ly/TraderJoesChristmas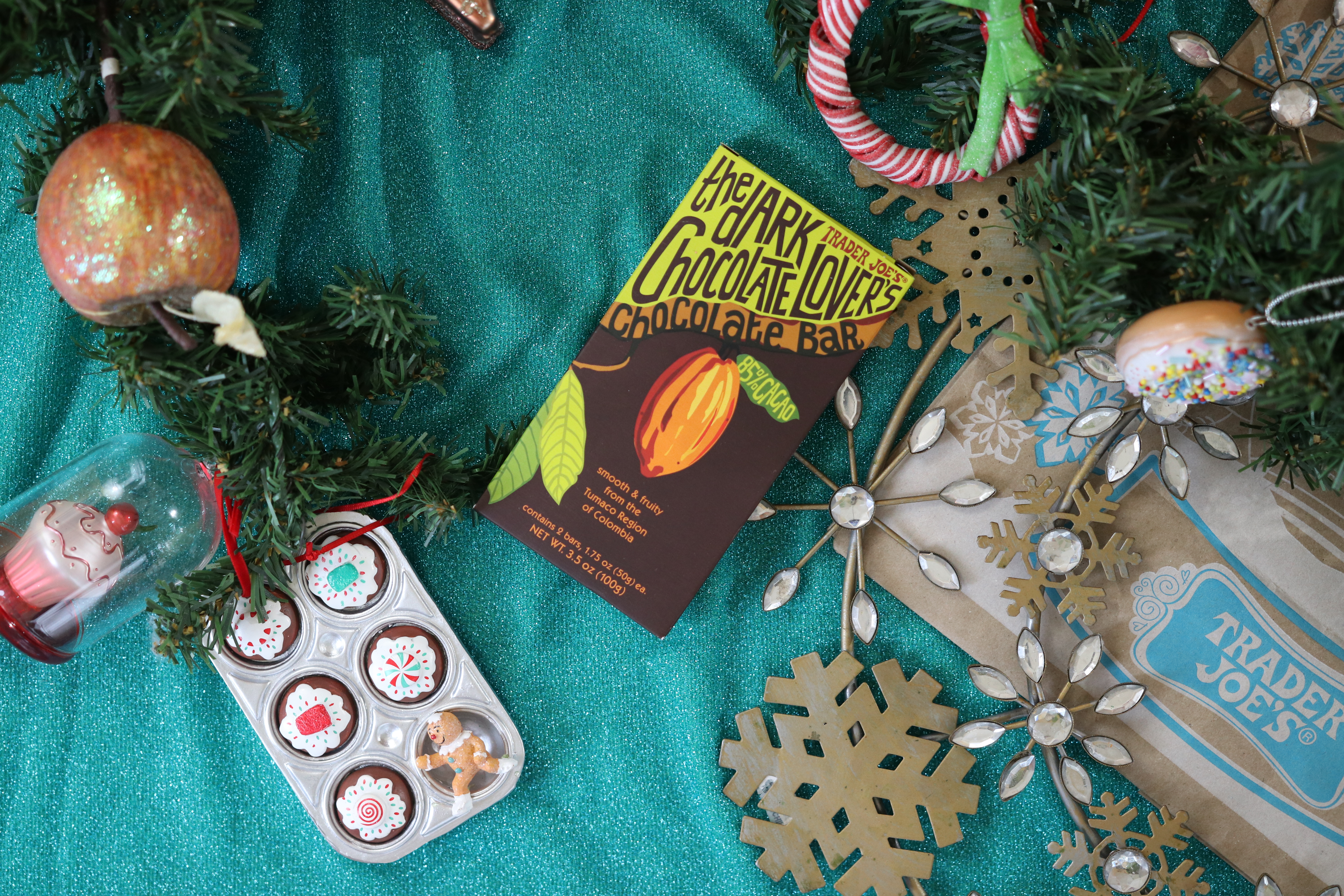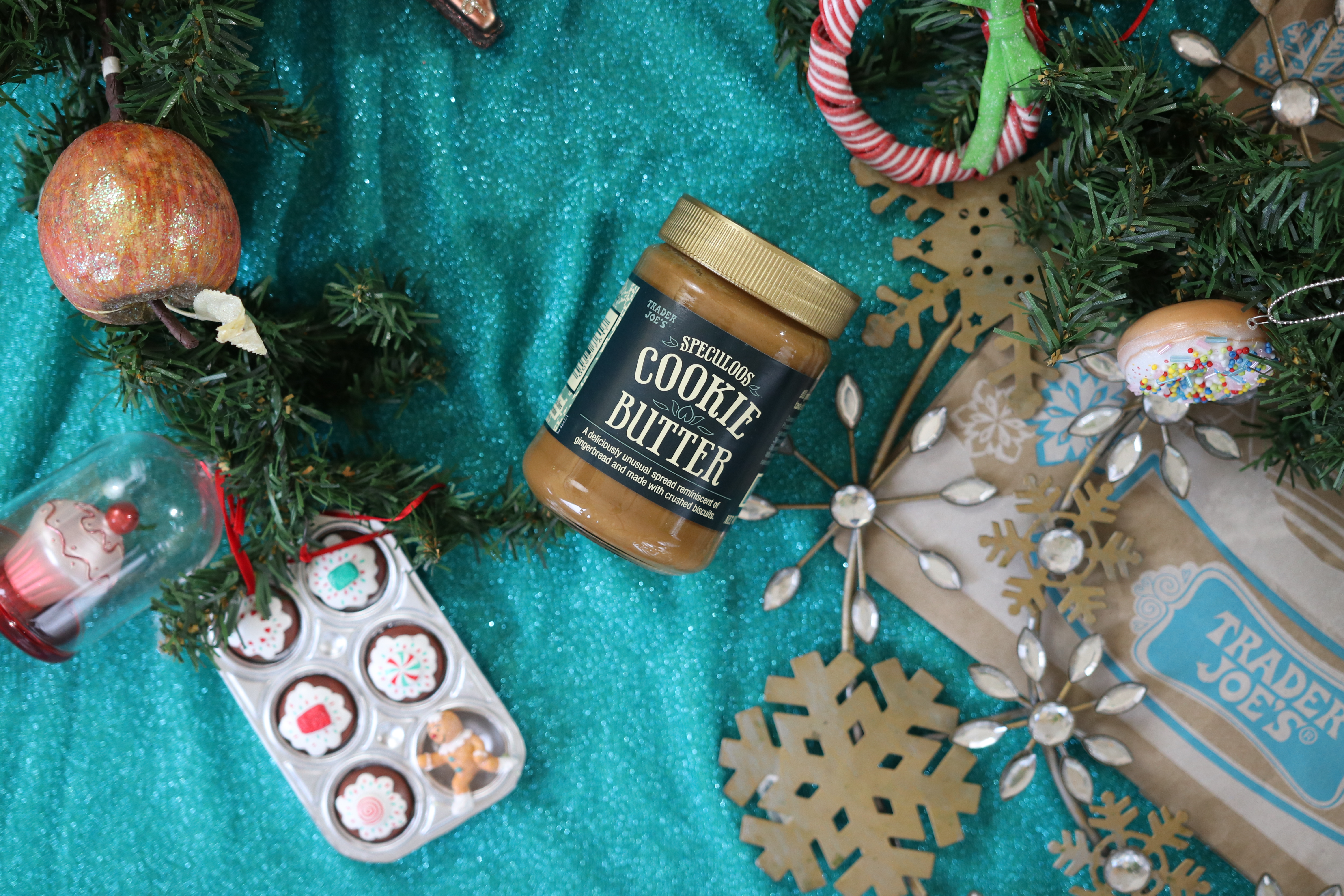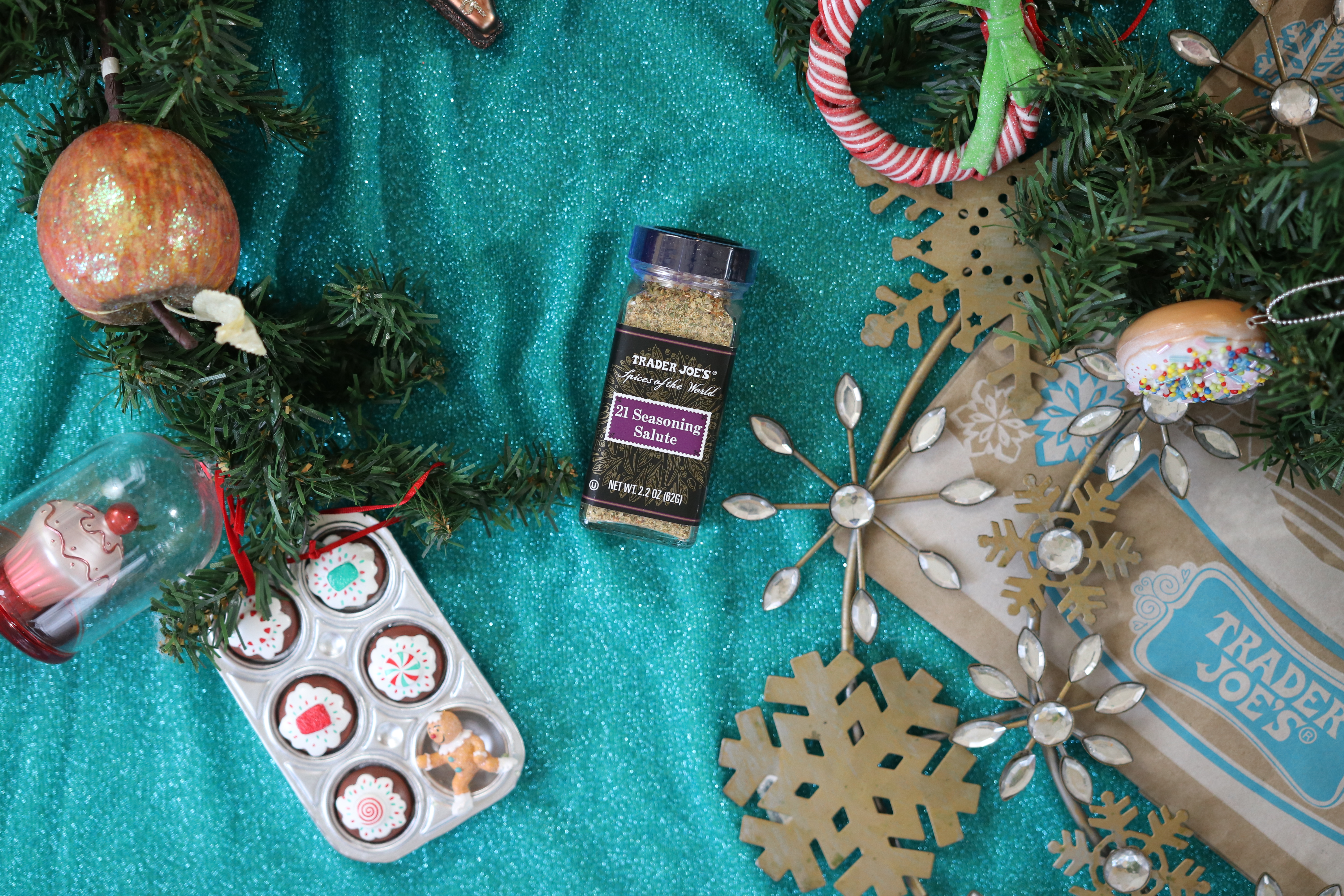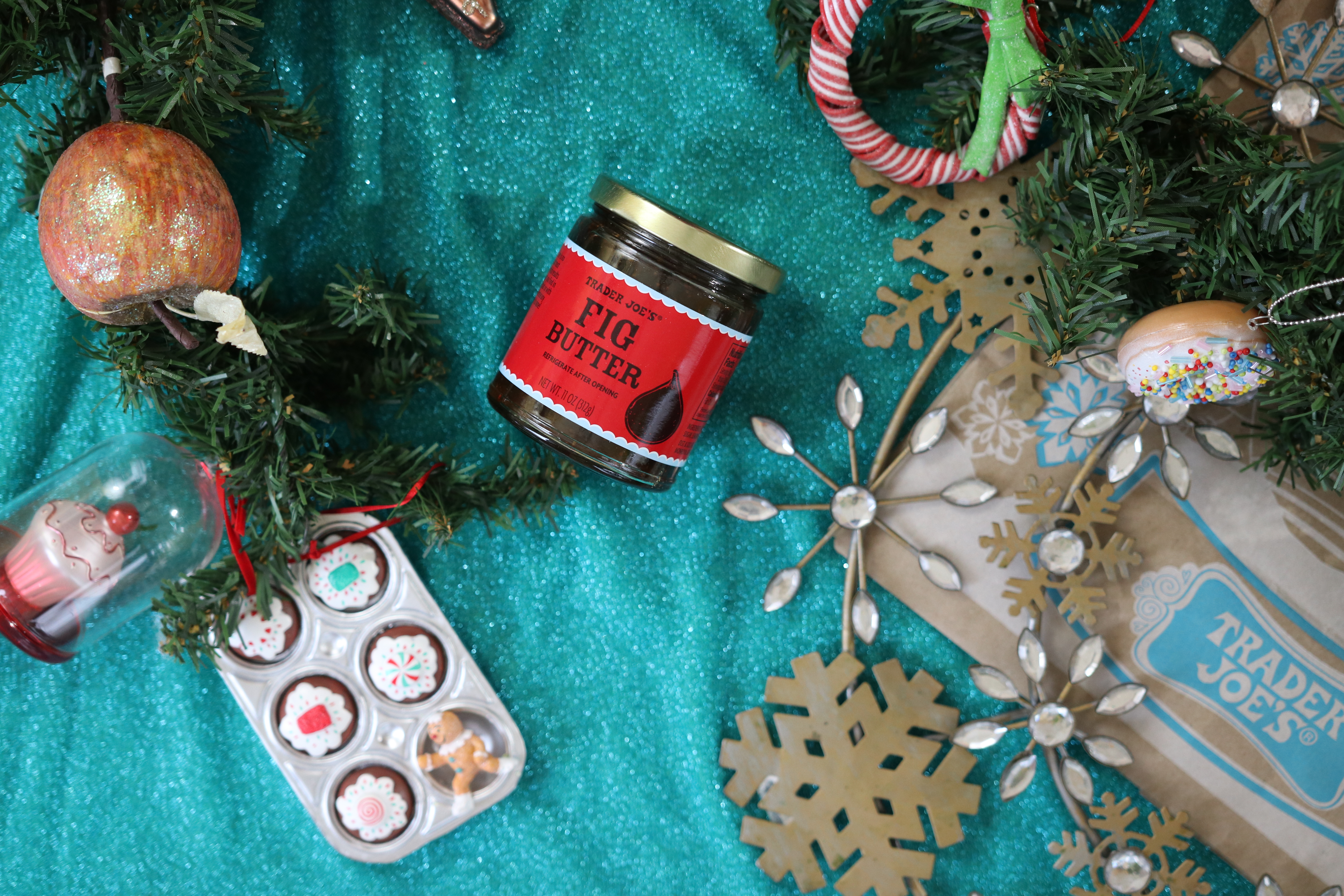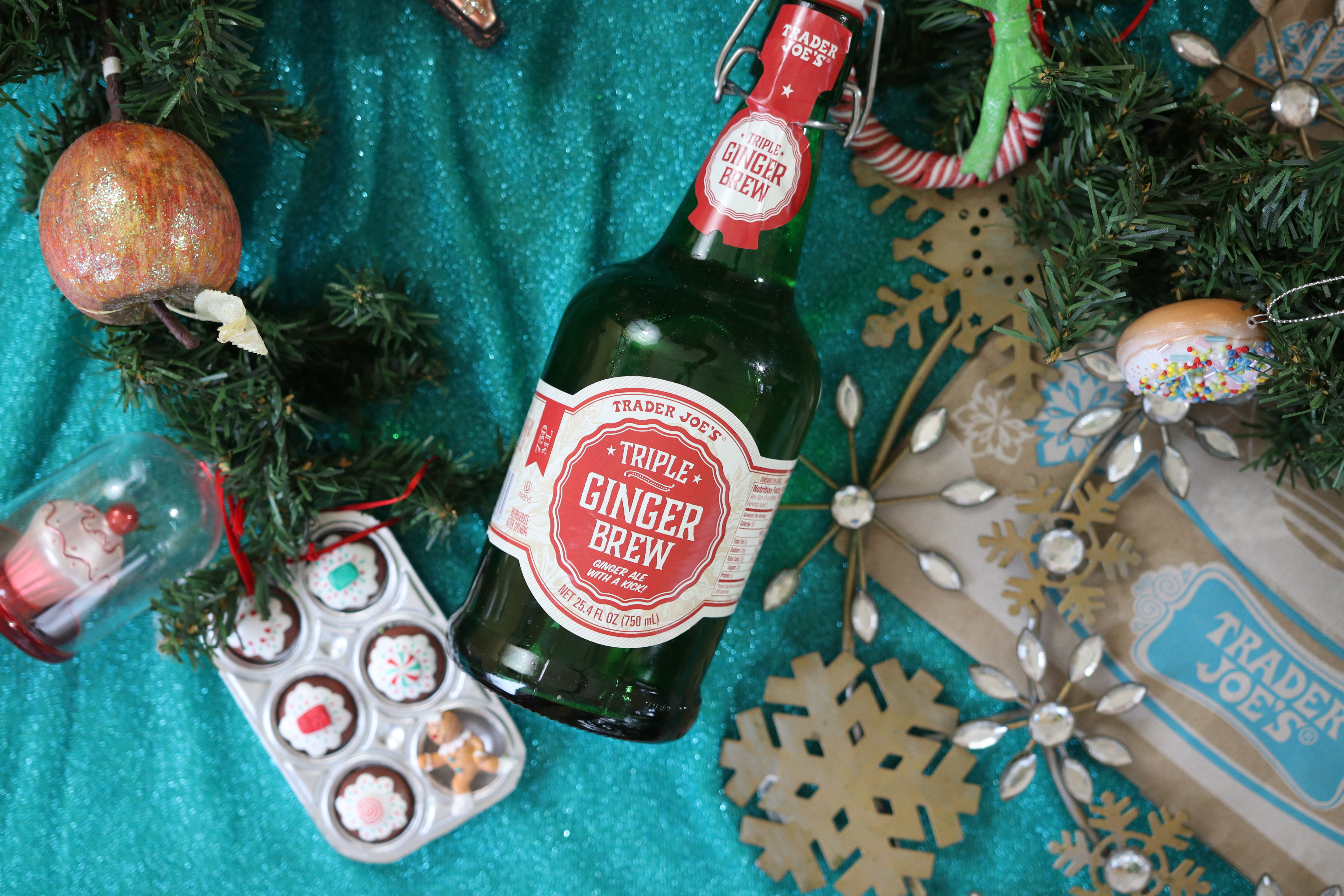 Trader Joe's review: Triple Ginger Brew- 4 stars out of 5
Really good stuff. I just wish they sold it in larger bottles.
Check out all the products on my haul – http://bit.ly/TraderJoesChristmas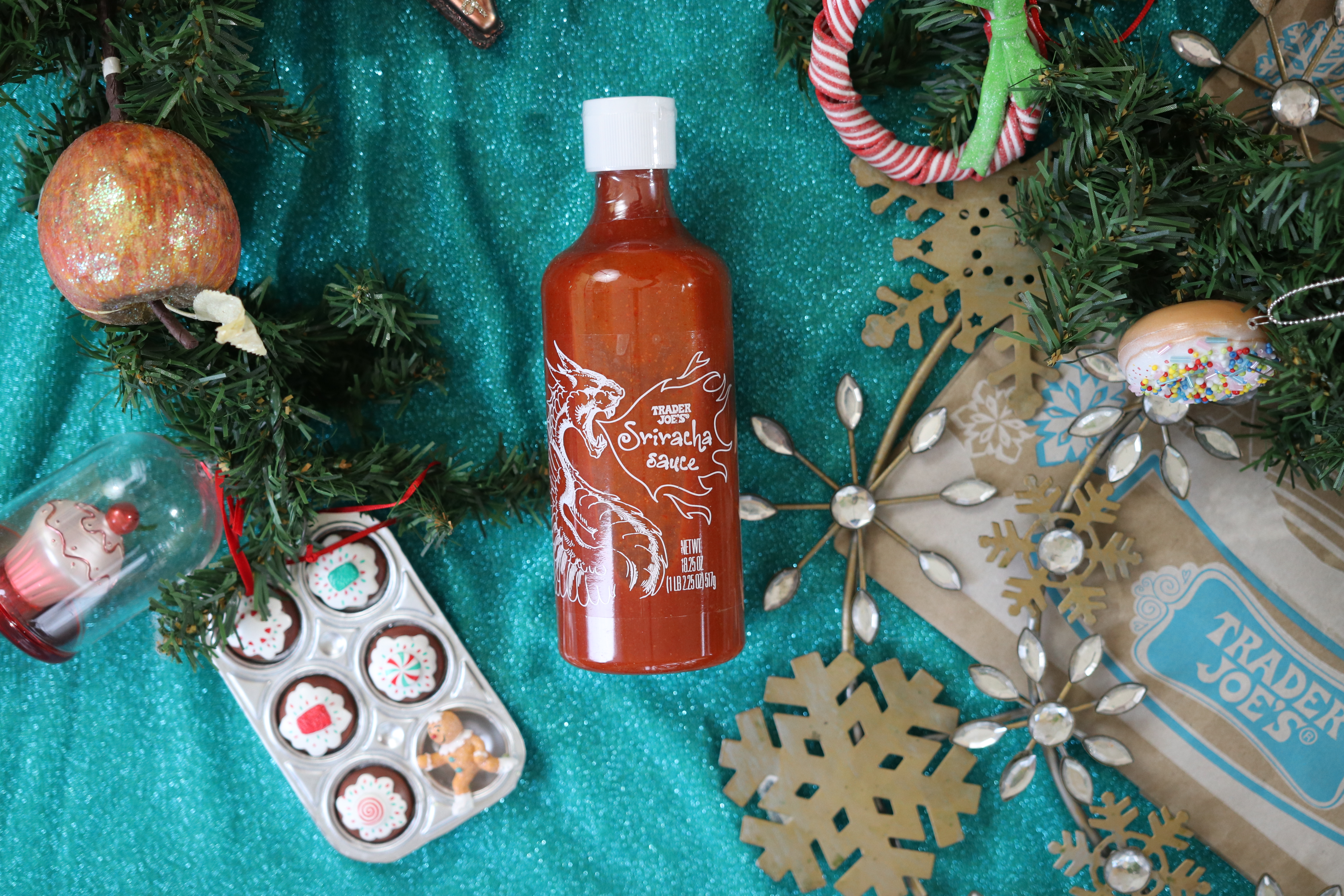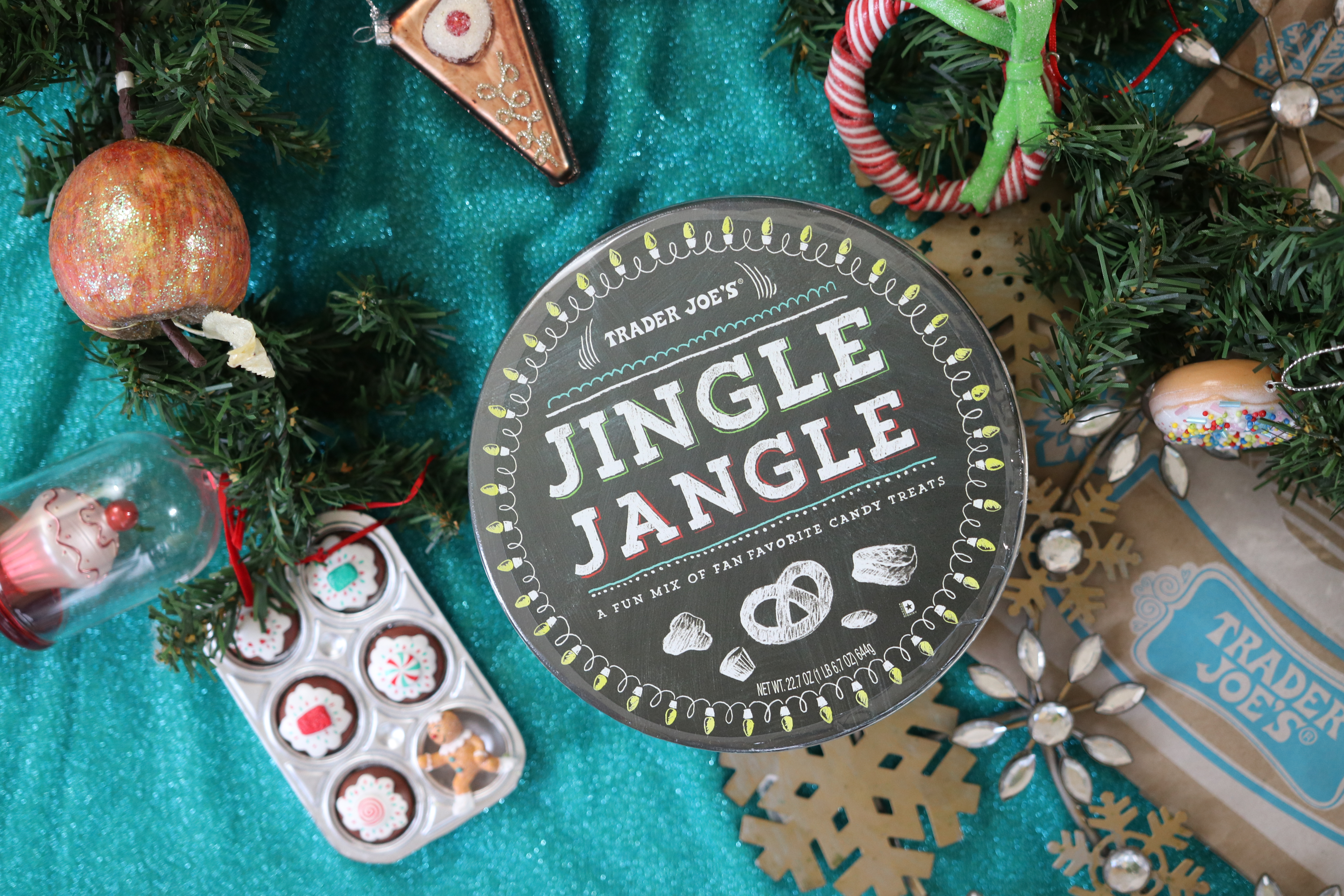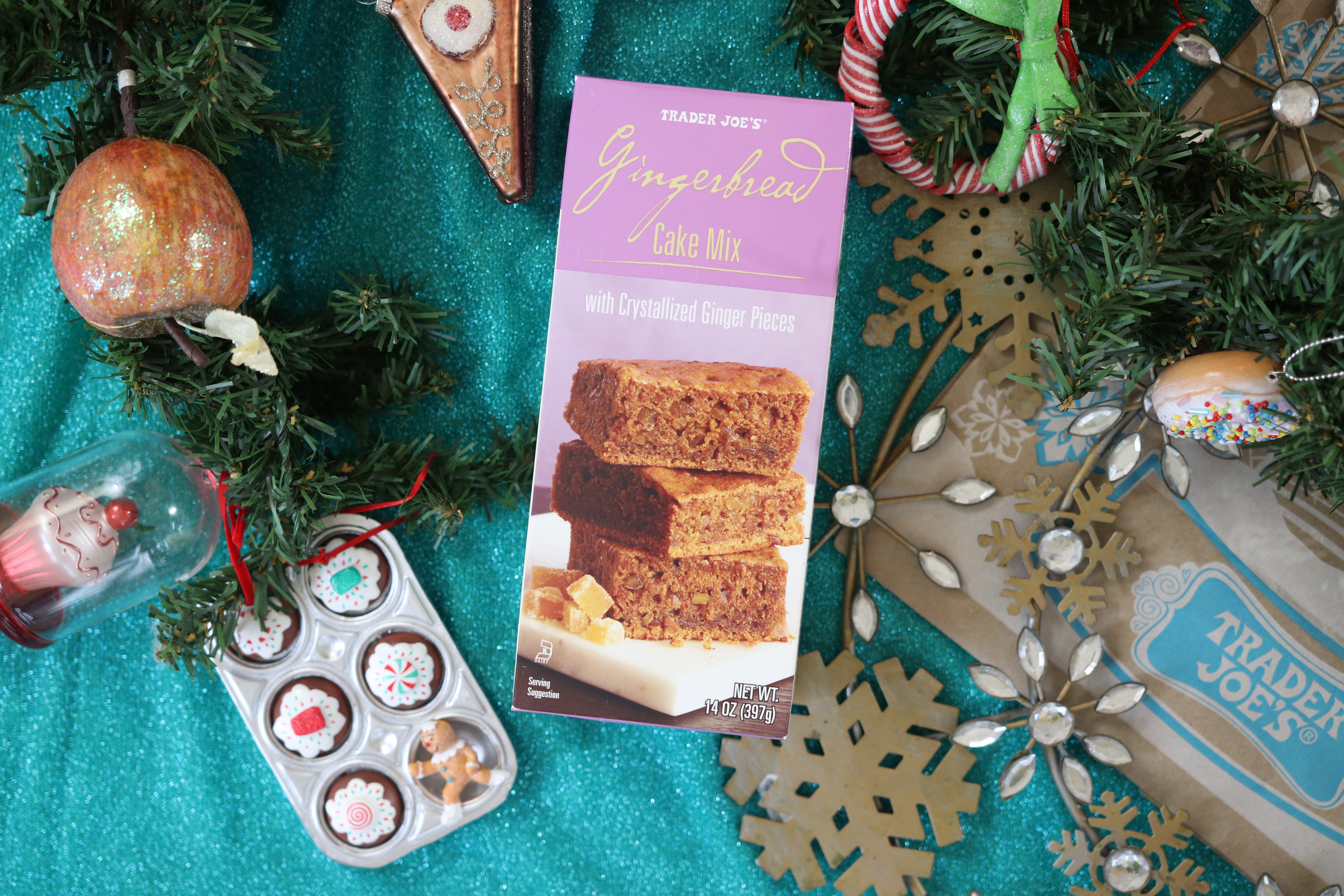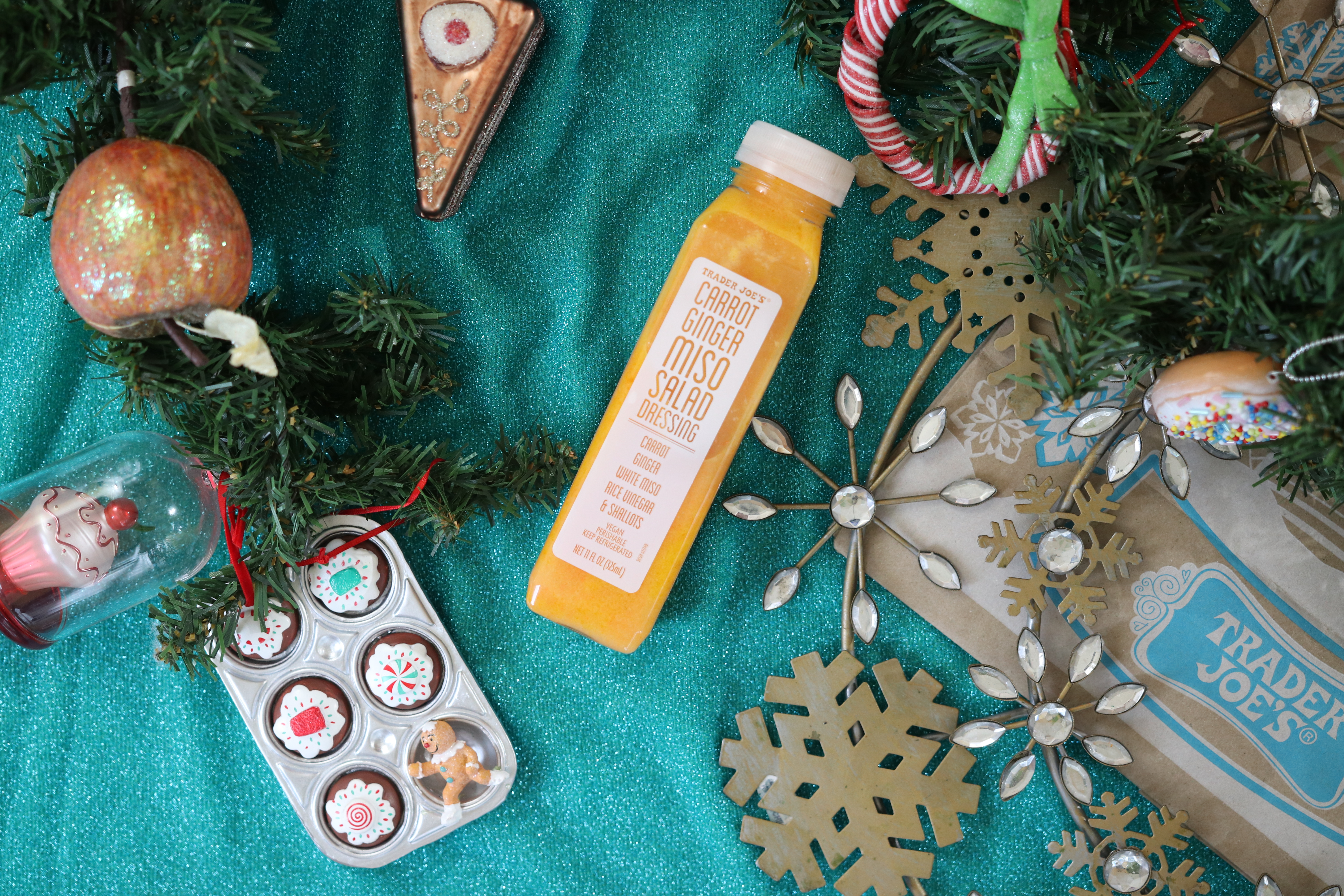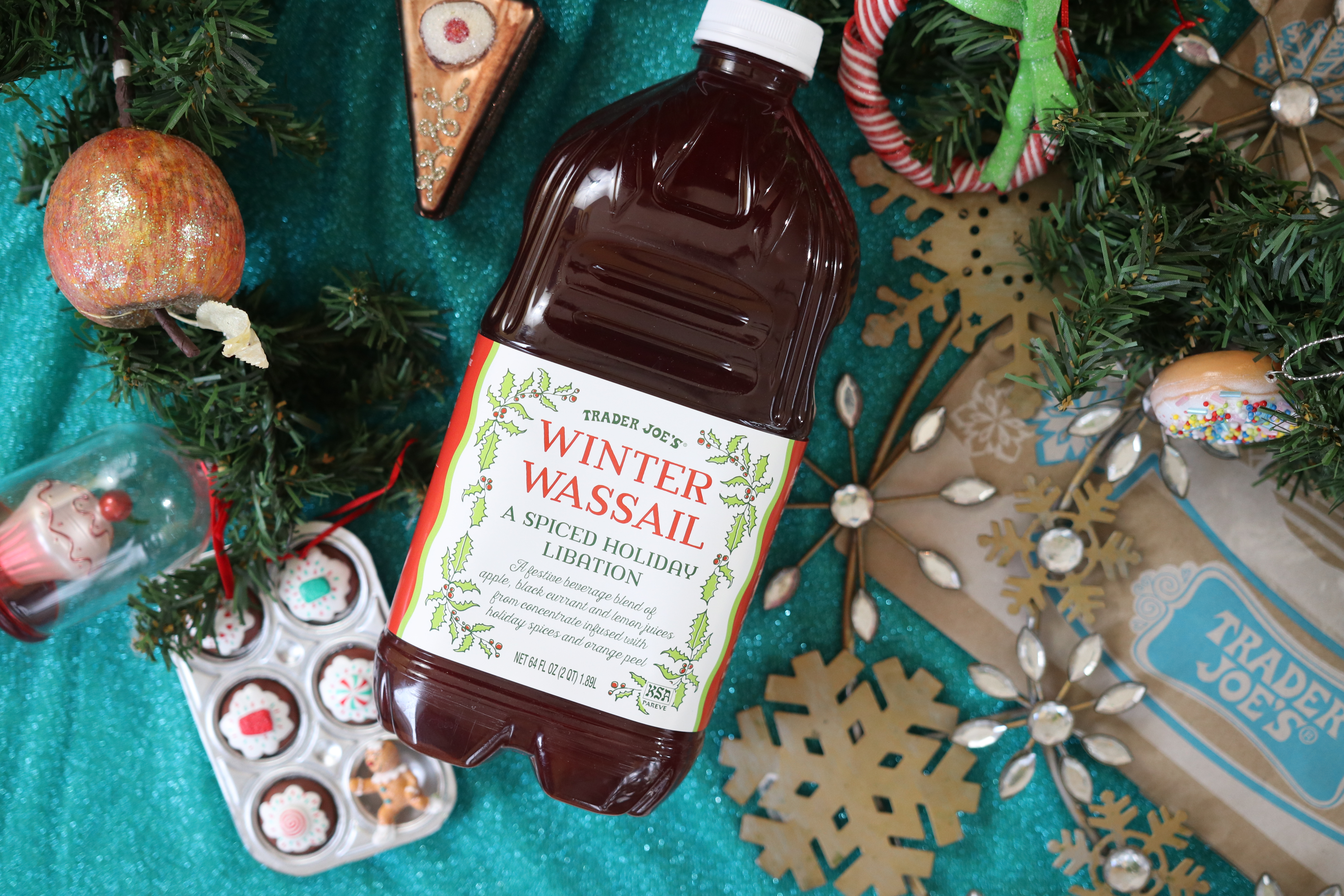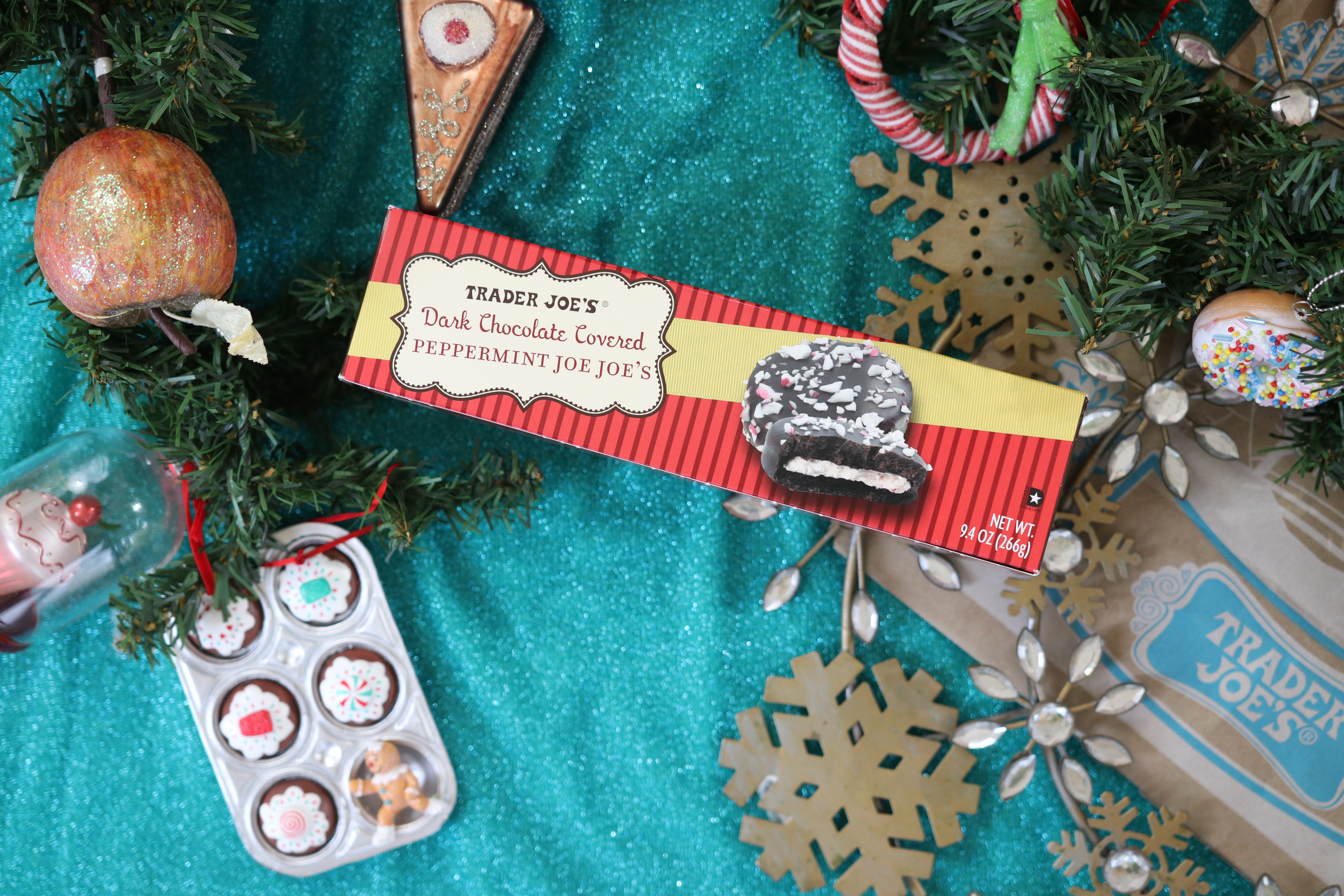 Trader Joe's review: Dark Chocolate Peppermint Joe Joes – 5 stars out of 5
I adored these and can tell why they're so popular. It's like After Eight kissed a mint Oreo and liked it!
Check out all the products on my haul – http://bit.ly/TraderJoesChristmas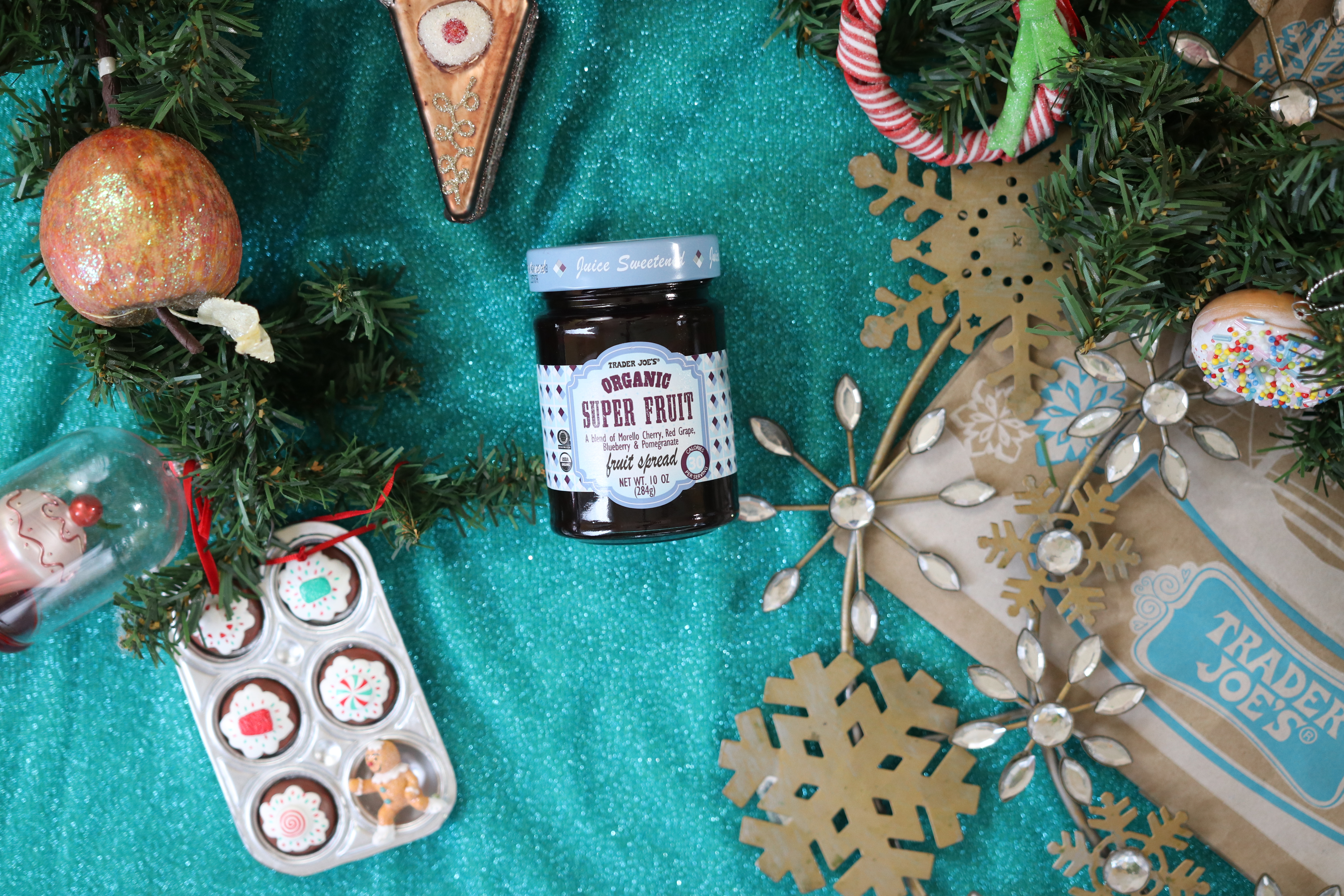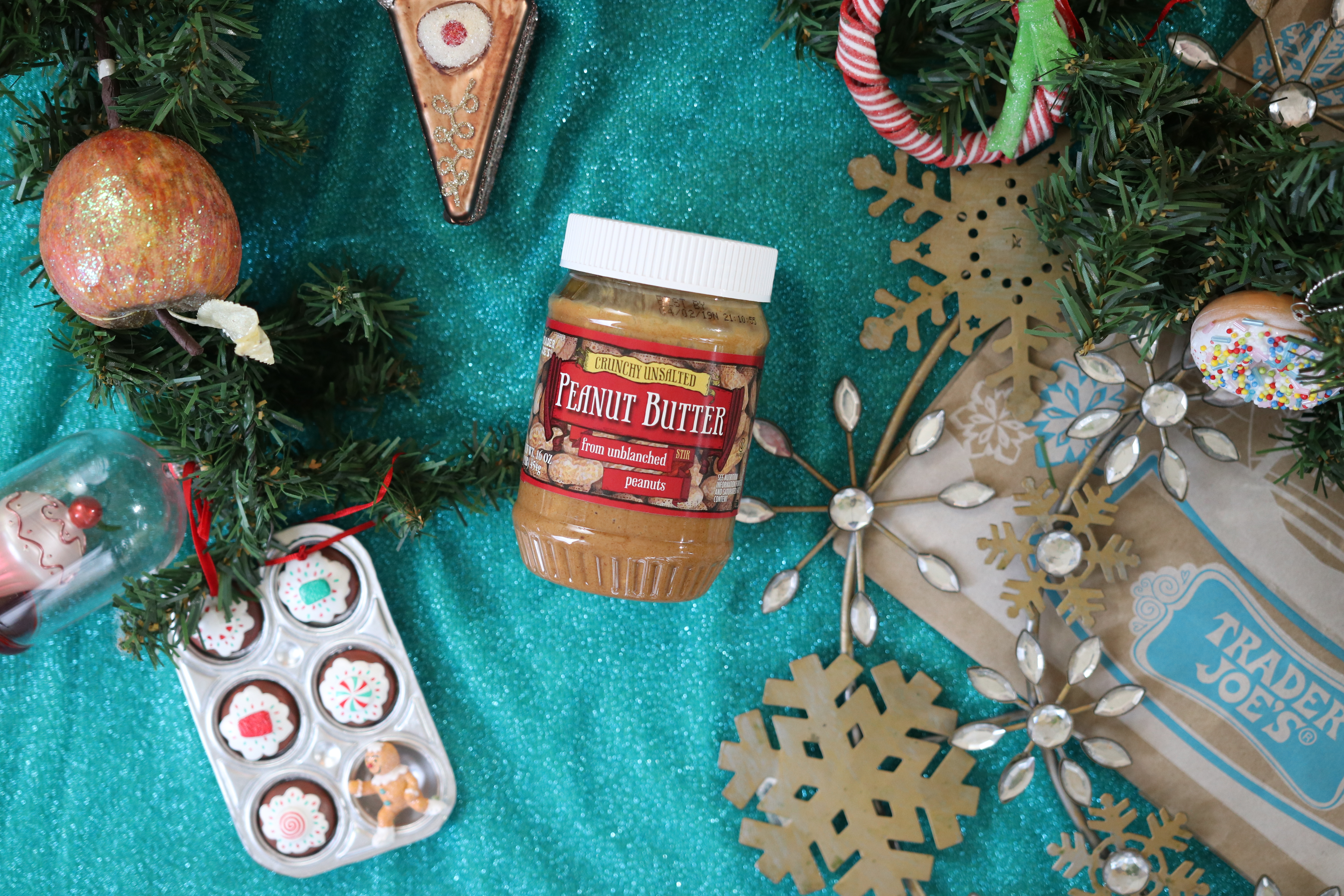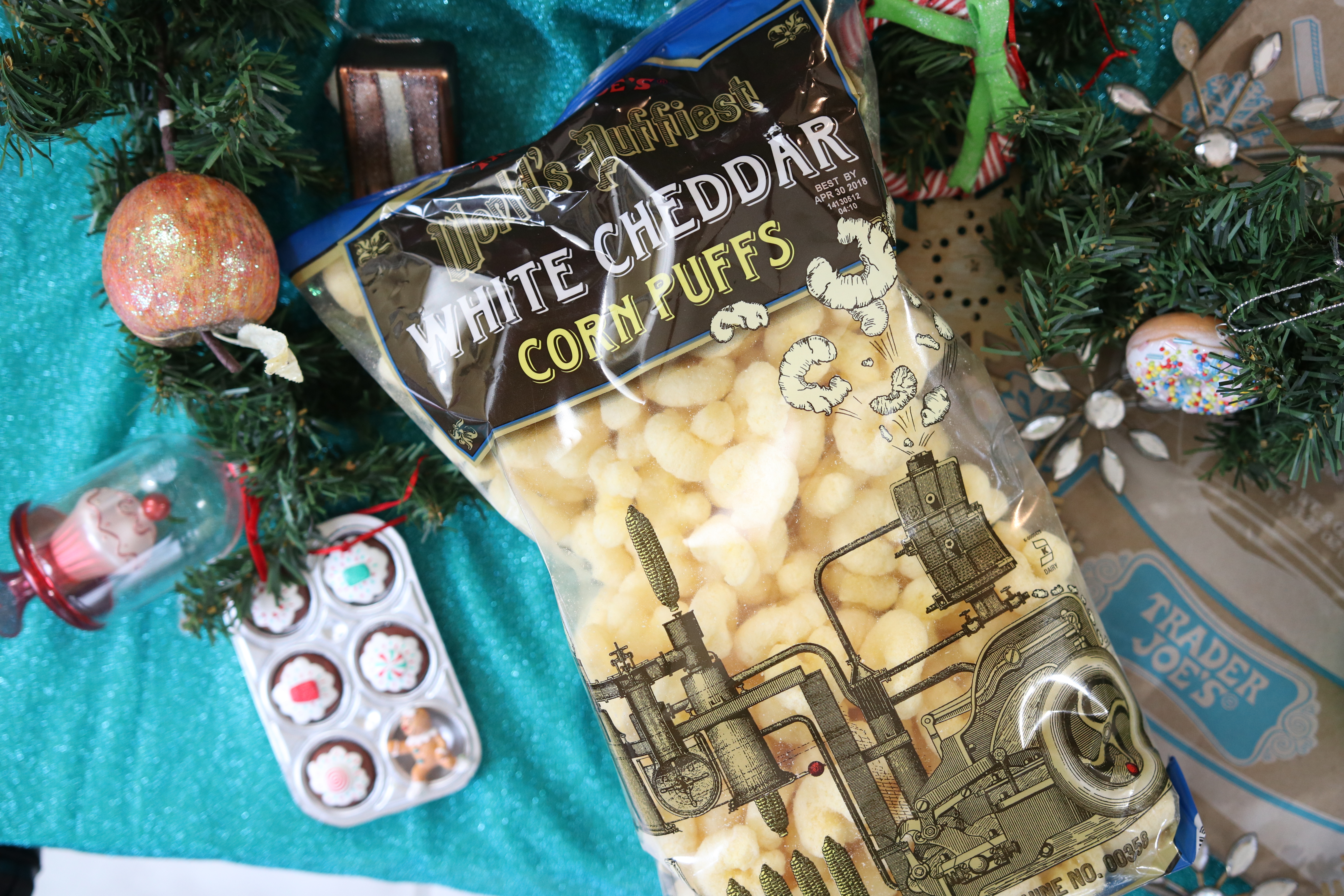 Trader Joe's review: White Cheddar Corn Puffs – 1 star out of 5
I was really disappointed. Calling this White Cheddar is a bot of white lie. All I could taste is corn.
Check out all the products on my haul – http://bit.ly/TraderJoesChristmas