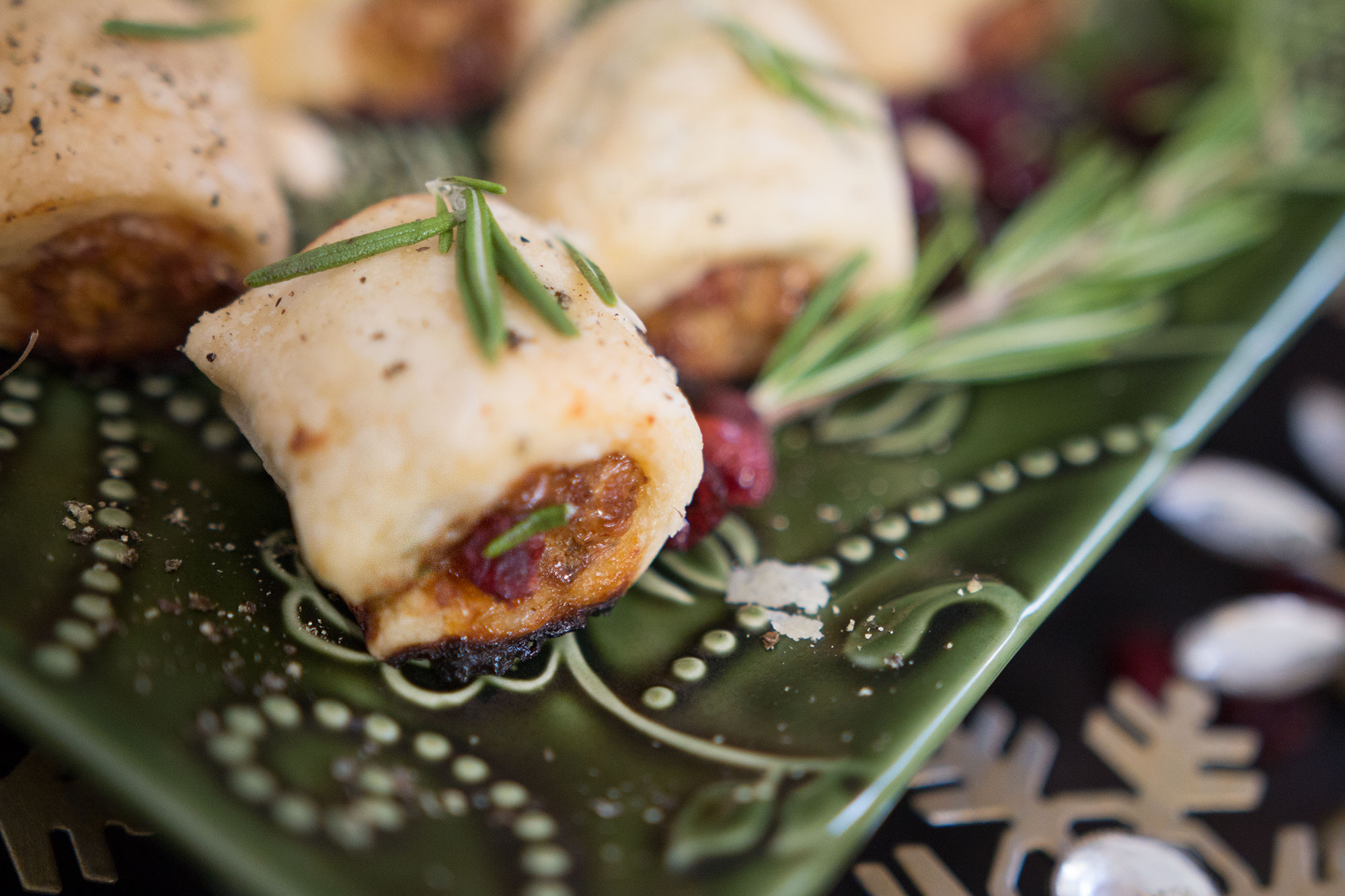 Christmas is my favorite time of the year. I always want to make sure I'm stocked up with holiday favorites. Sausage rolls are wonderful year round, but seem to make it up front and center over the holidays.
This year I decided to ditch the traditional beef filling and go with Turkey and all the trimmings – Rosemary, Cranberries, Cheese and Pinenuts. I also enhanced a buttery pastry with Rosemary for that traditional touch. The results are delicious. These are perfect to freeze ahead and can go straight from freezer to oven for no fuss entertaining.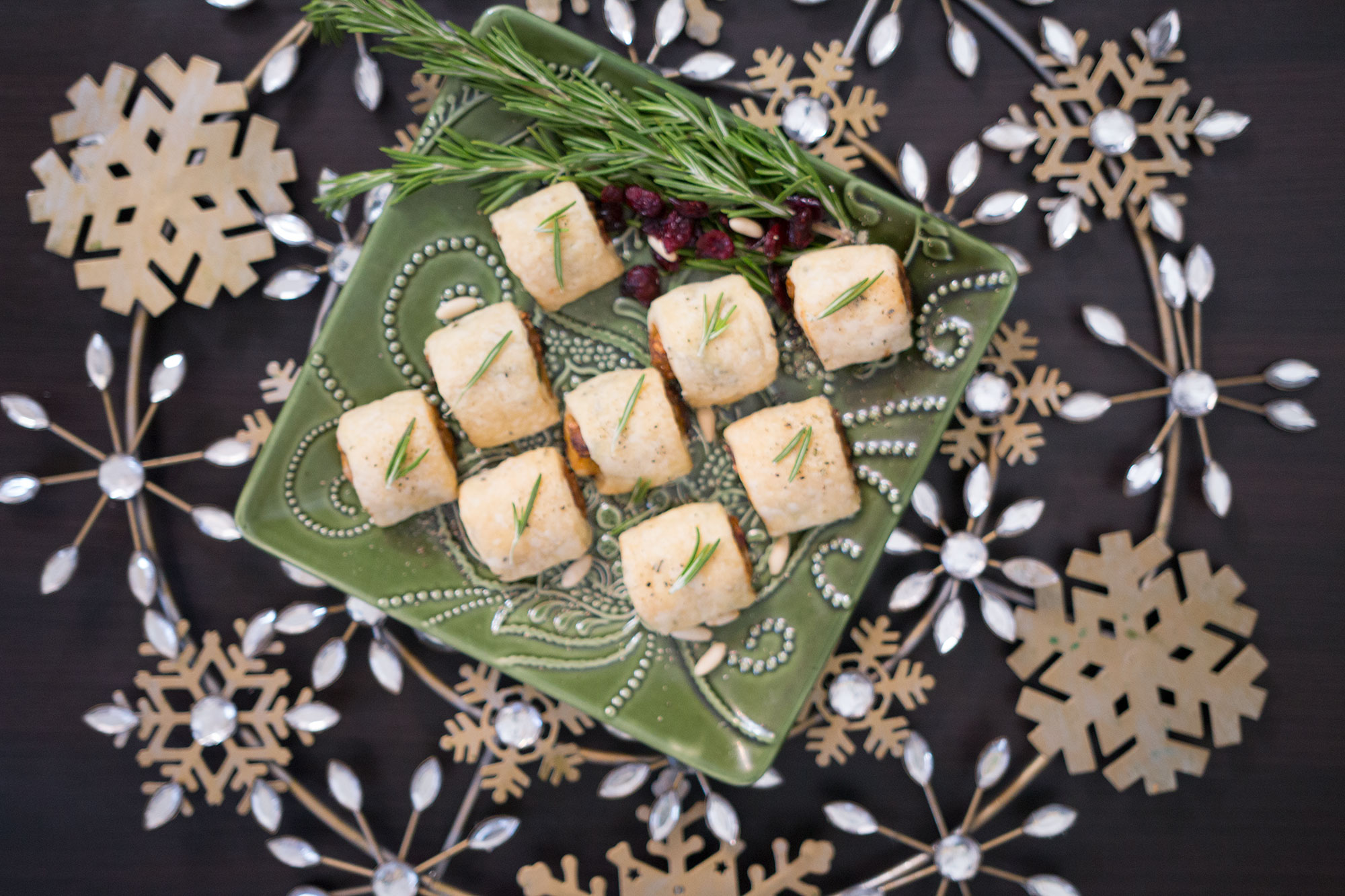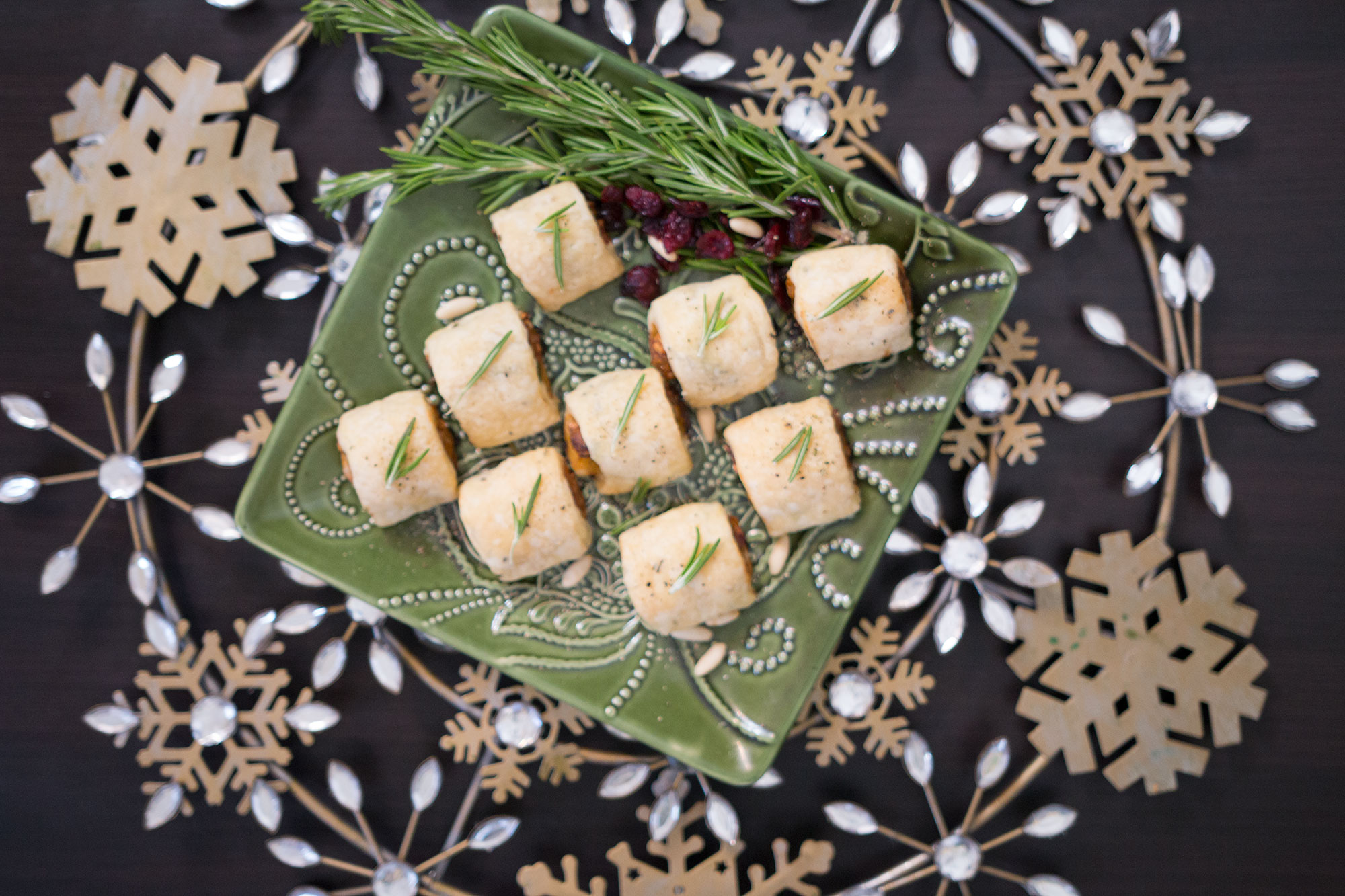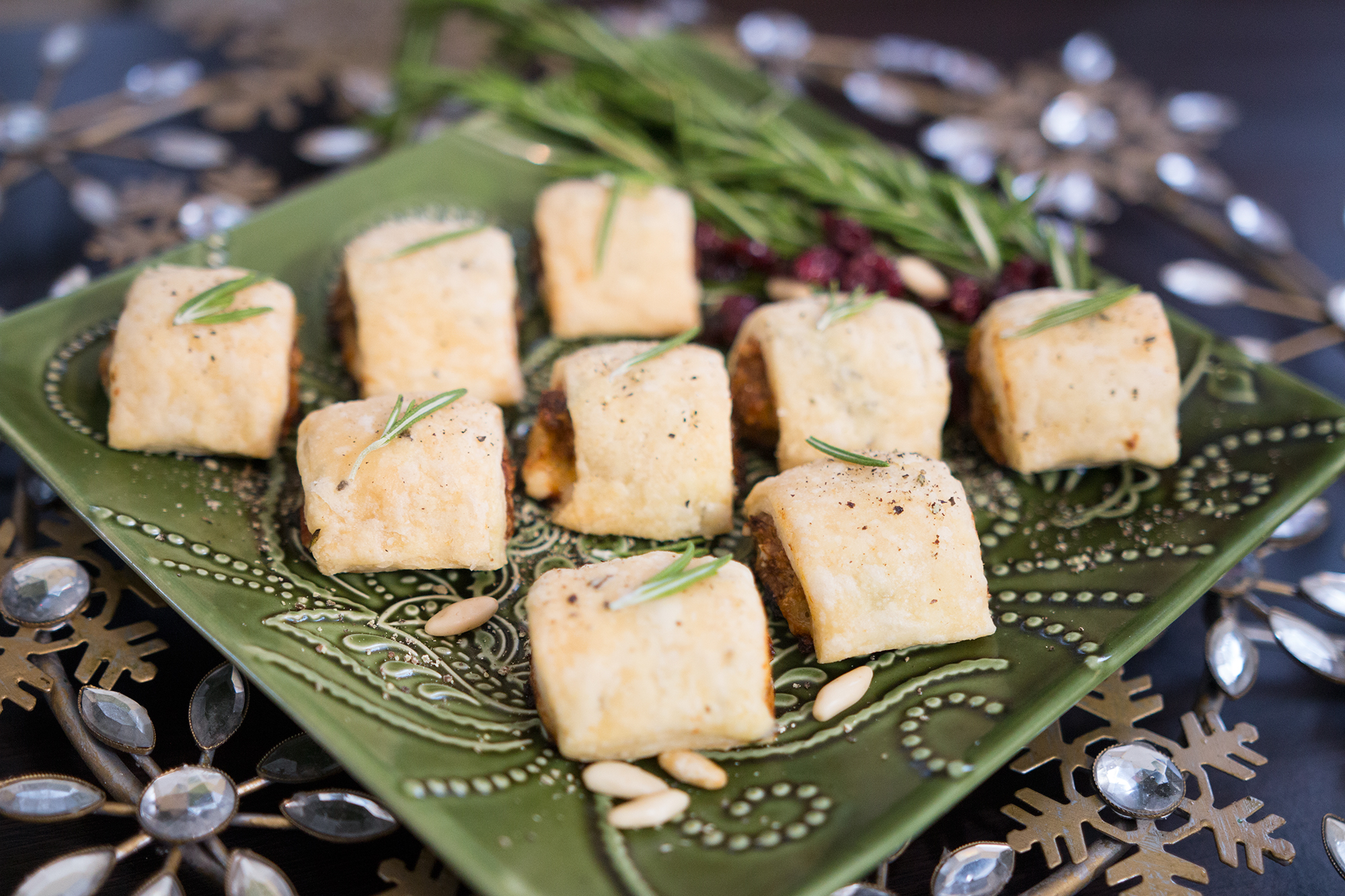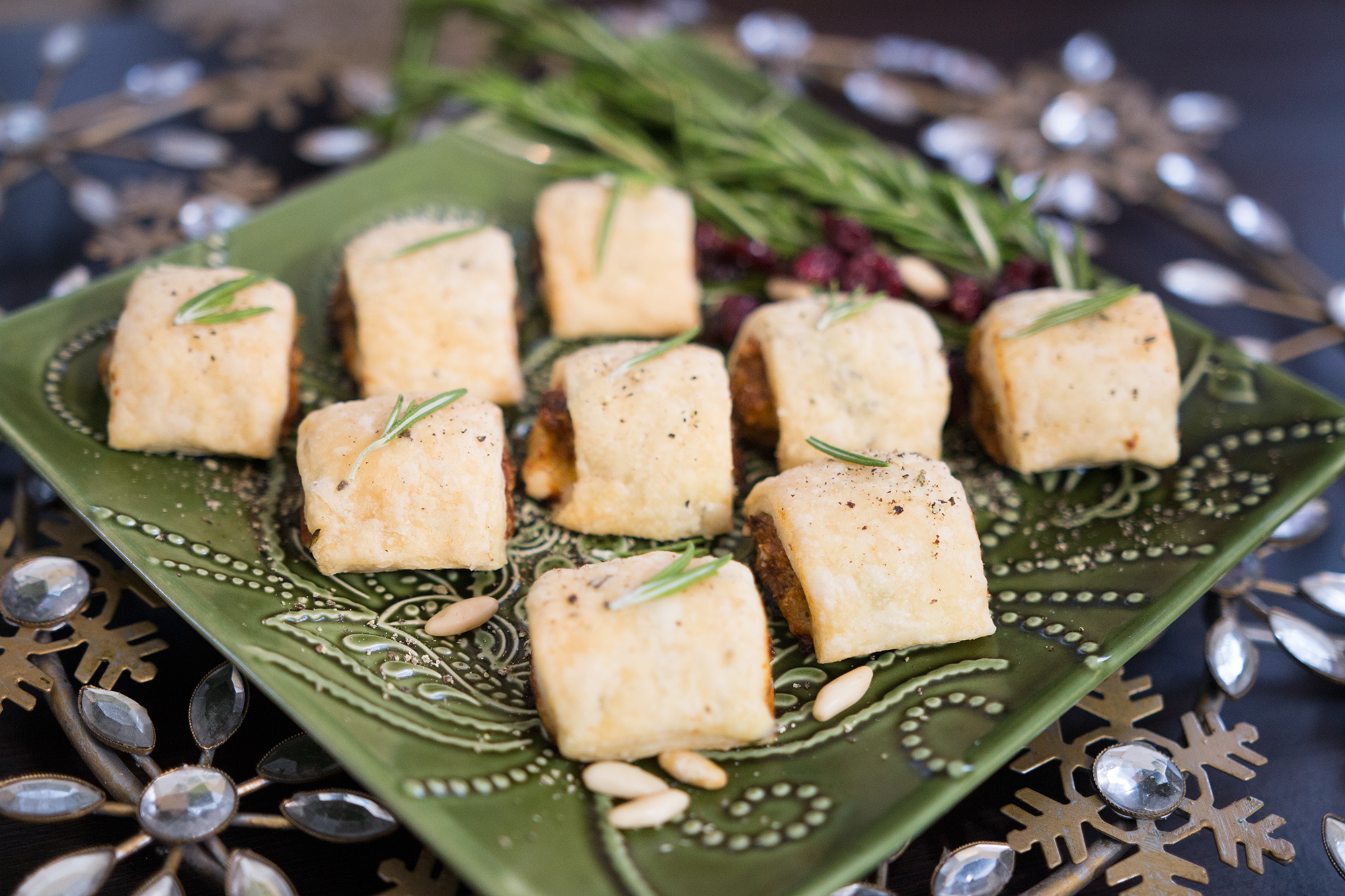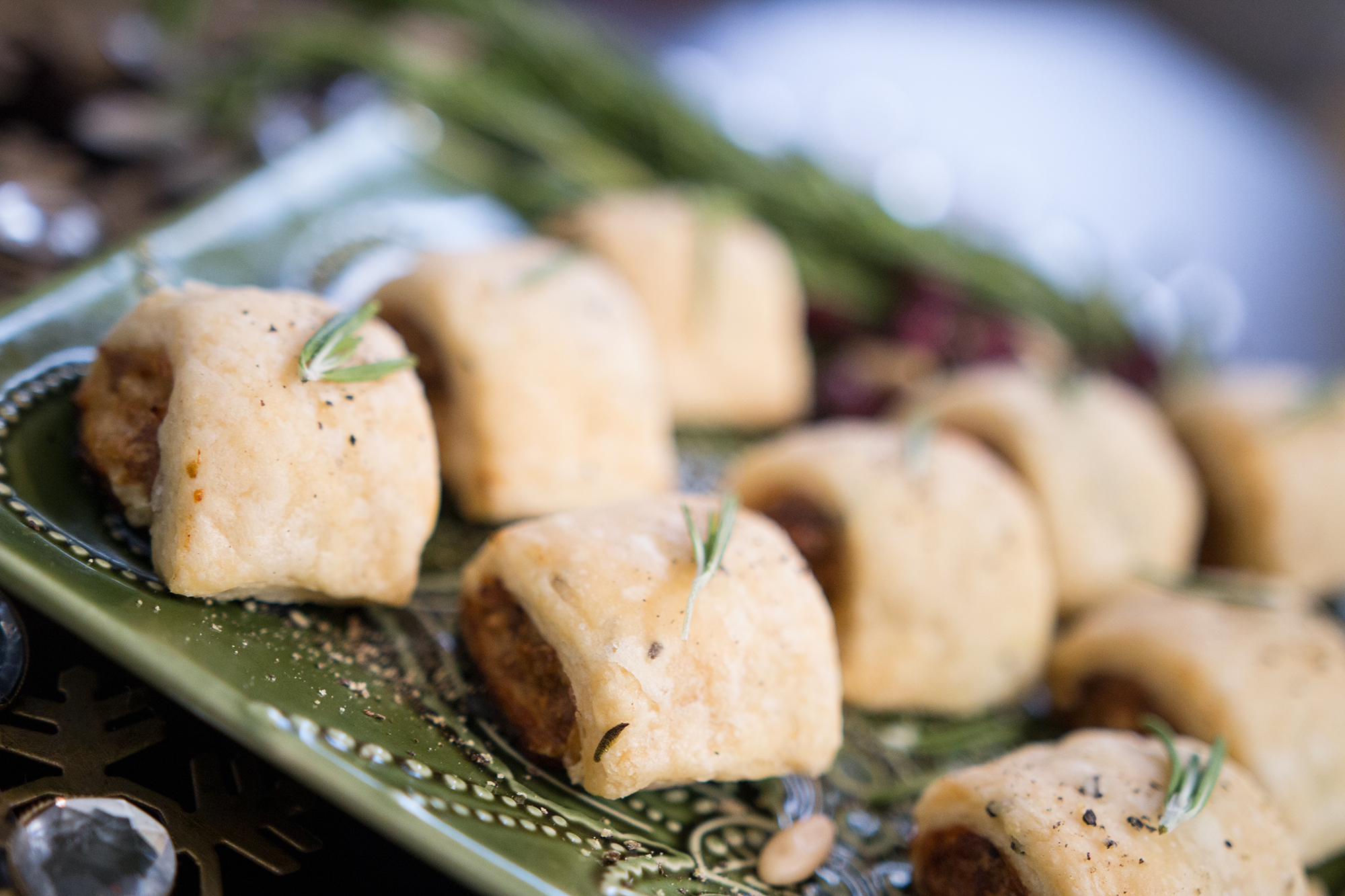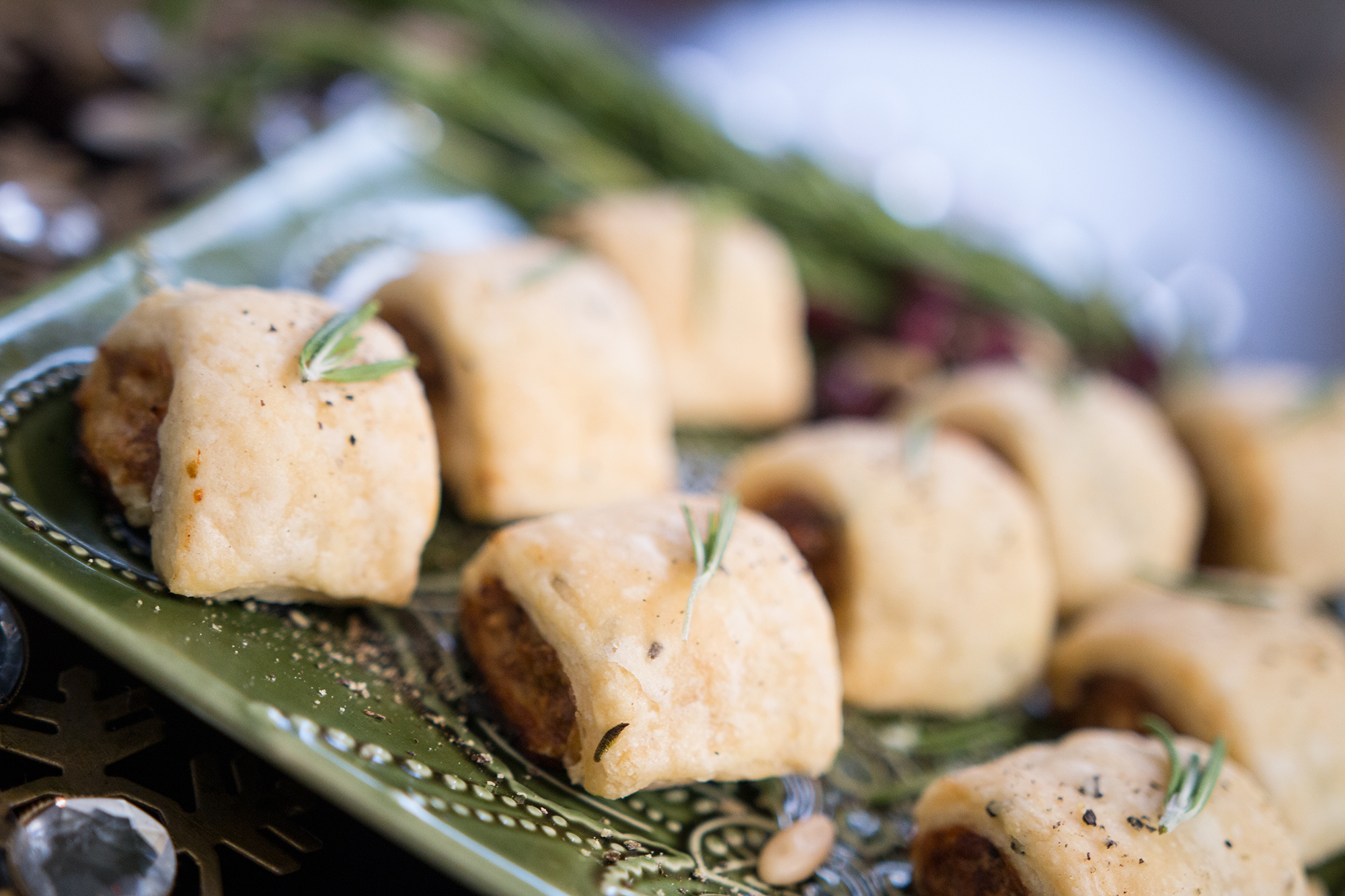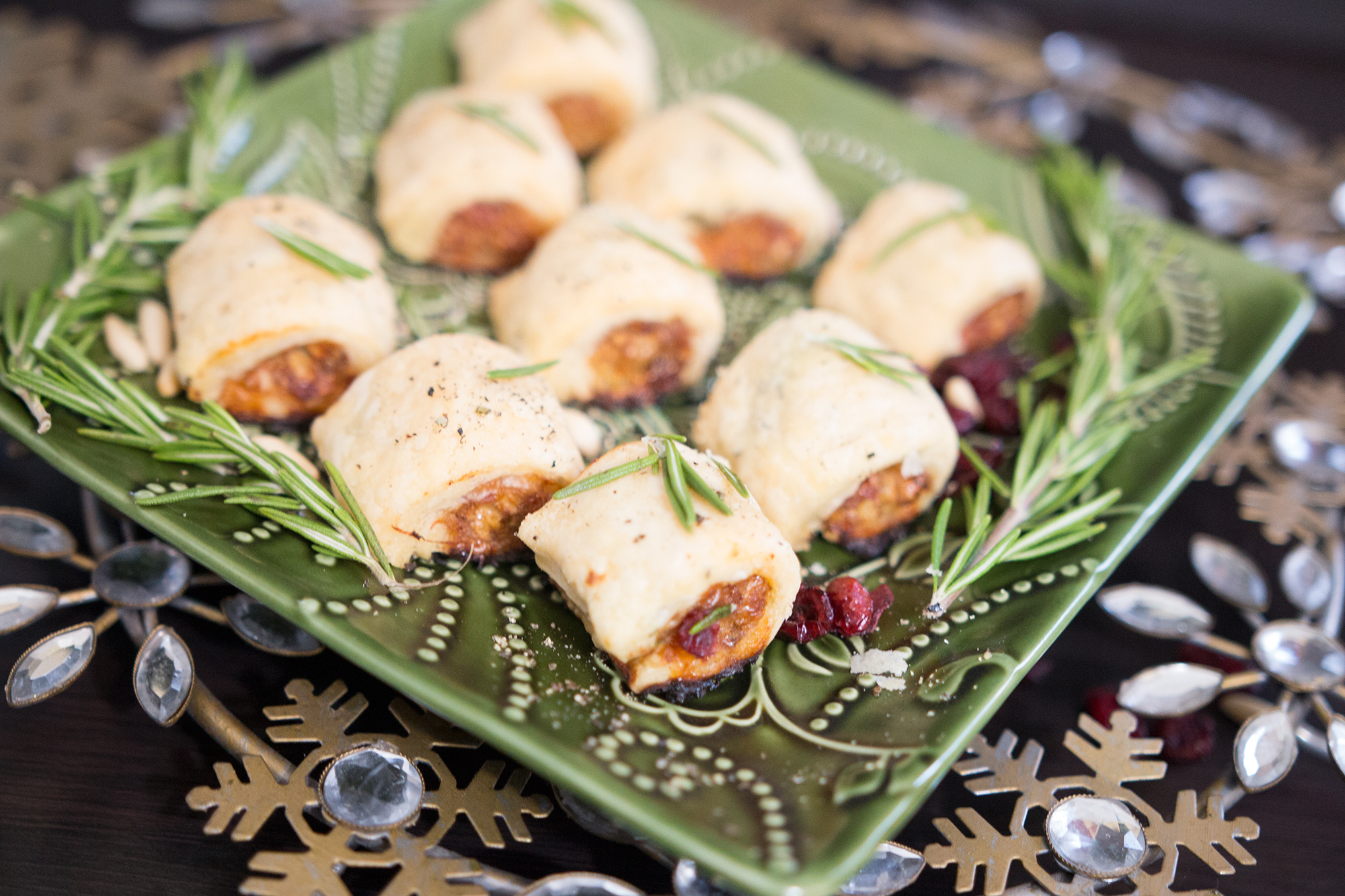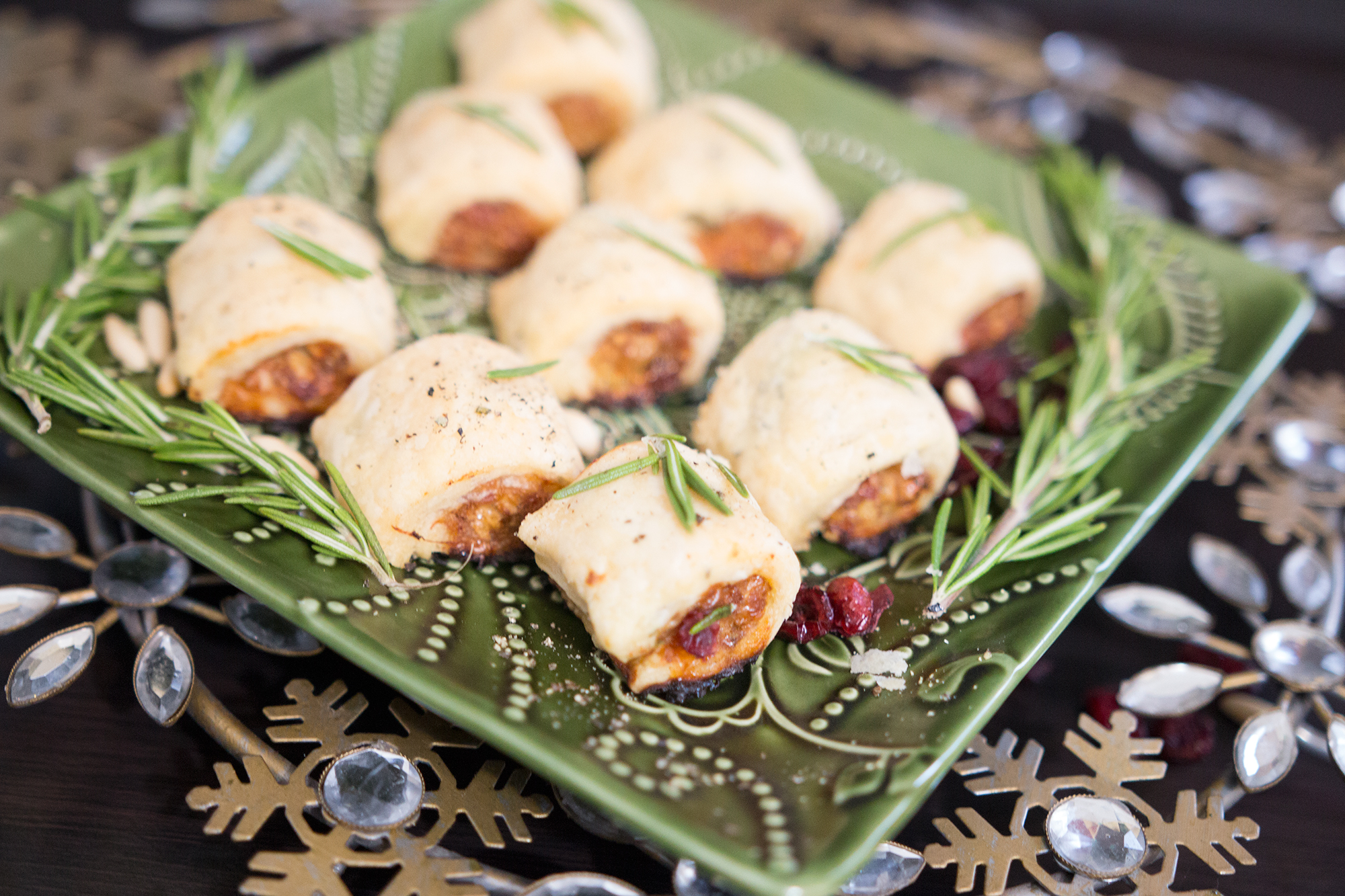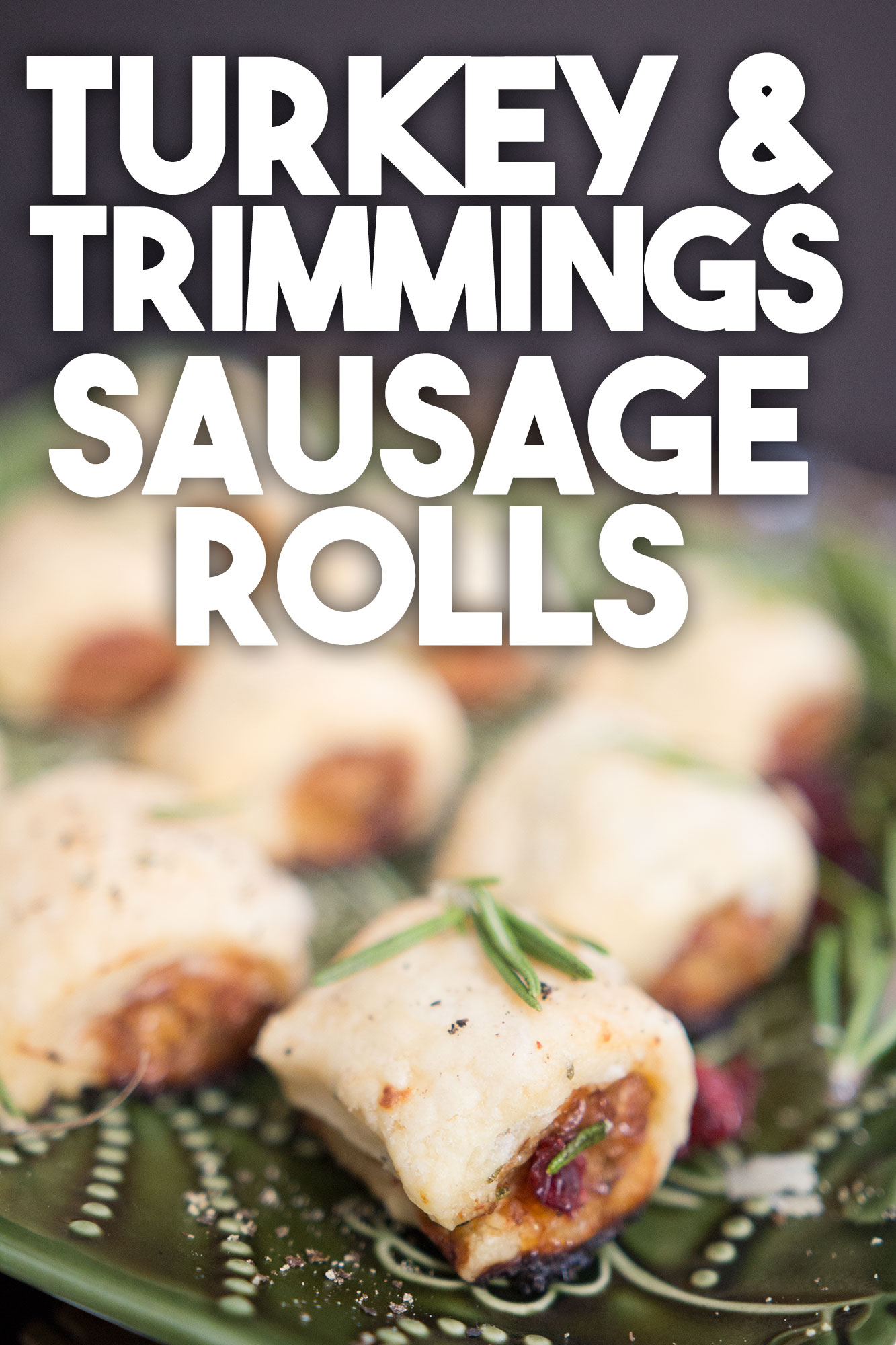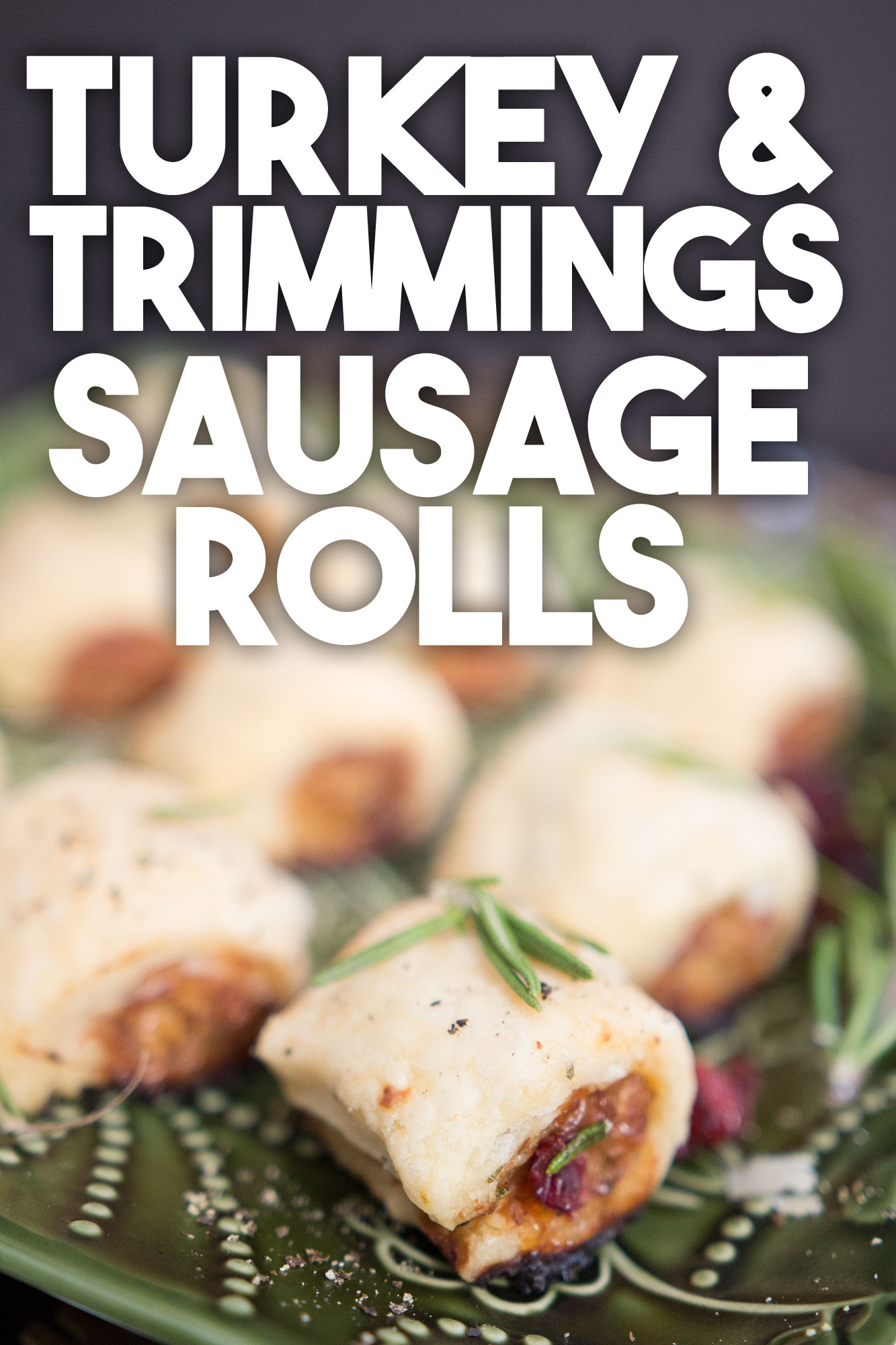 [youtube-subscriber nickname=kravingsblog]
Turkey with all the trimmings Sausage Rolls
Ingredients
Dough
2 sticks - 8 oz approx. 226 gms cold Butter
8 oz, 226 gms approx. all purpose
1 tsp Salt
1 tsp Baking powder
1 tsp chopped Rosemary
120 ml ice cold
Filling
3 rashers Turkey bacon cooked and finely diced(1/4) cup
¼ cup crushed Pine nuts
¼ onion
6 cloves of garlic
1 lb of ground lean Turkey
1 Egg
¼ cup shredded Cheese,
1 tsp Worcestershire sauce
1 tsp smoked Paprika
1 tsp salt
Fresh black Pepper
2 tbsps of chopped dried Cranberries
2 tbsps of finely chopped Rosemary
Instructions
Grate cold butter and after you grate it keep it in the fridge till you need it
Sift the flour and add the cold butter to this
Add 1 tsp each of salt & baking powder
Work the butter in till it resembles a very crumbly dough - to get a flaky crust, it's important to reduce the gluten and coating the flour with the gluten will ensure that there is no excess gluten formed when you add the water.
Add 1 tsp of chopped rosemary to the dough followed by 120 ml of ice cold water and knead to form a dough
Cover and store in the fridge for 30 mins.
Saute 3 rashers of bacon, cool and chop this into smaller pieces
Crush or finely chop the pine nuts
In the food processor, process the onion and garlic
Add the ground lean Turkey
Add the egg, cheese, Worcestire sauce, smoked Paprika and salt
Close the lid of your food processor and process the filling
Scrape everything off the blades and transfer to a bowl.
Add some fresh black pepper, chopped dried cranberries, finely chopped rosemary and the chopped turkey bacon
Mix well. Add the crushed pine nuts and mix again
Chill the filling
Remove your dough and divide in half
Give the cold dough a quick knead and then flour your surface and roll out the dough
Roll till it's a few mm thick and use a ruler to cut the dough into a rectangle
Use a disposable icing bag and fit it with a large icing tip about 1 cm in diameter
Fill the bag with the mixture and just pipe out the filling in a straight line
Roll the over over and use water or egg wash to seal
Cut the sausage rolls into 1 inch pieces or smaller discs if preferred
Using a damp cloth, clean the knife in between
Transfer to a freezer bag and freeze for later
Or brush with egg wash and bake for 15 – 20 mins and a bit longer if they're frozen till they are nice and golden brown.
https://kravingsfoodadventures.com/turkey-trimmings-sausage-rolls/