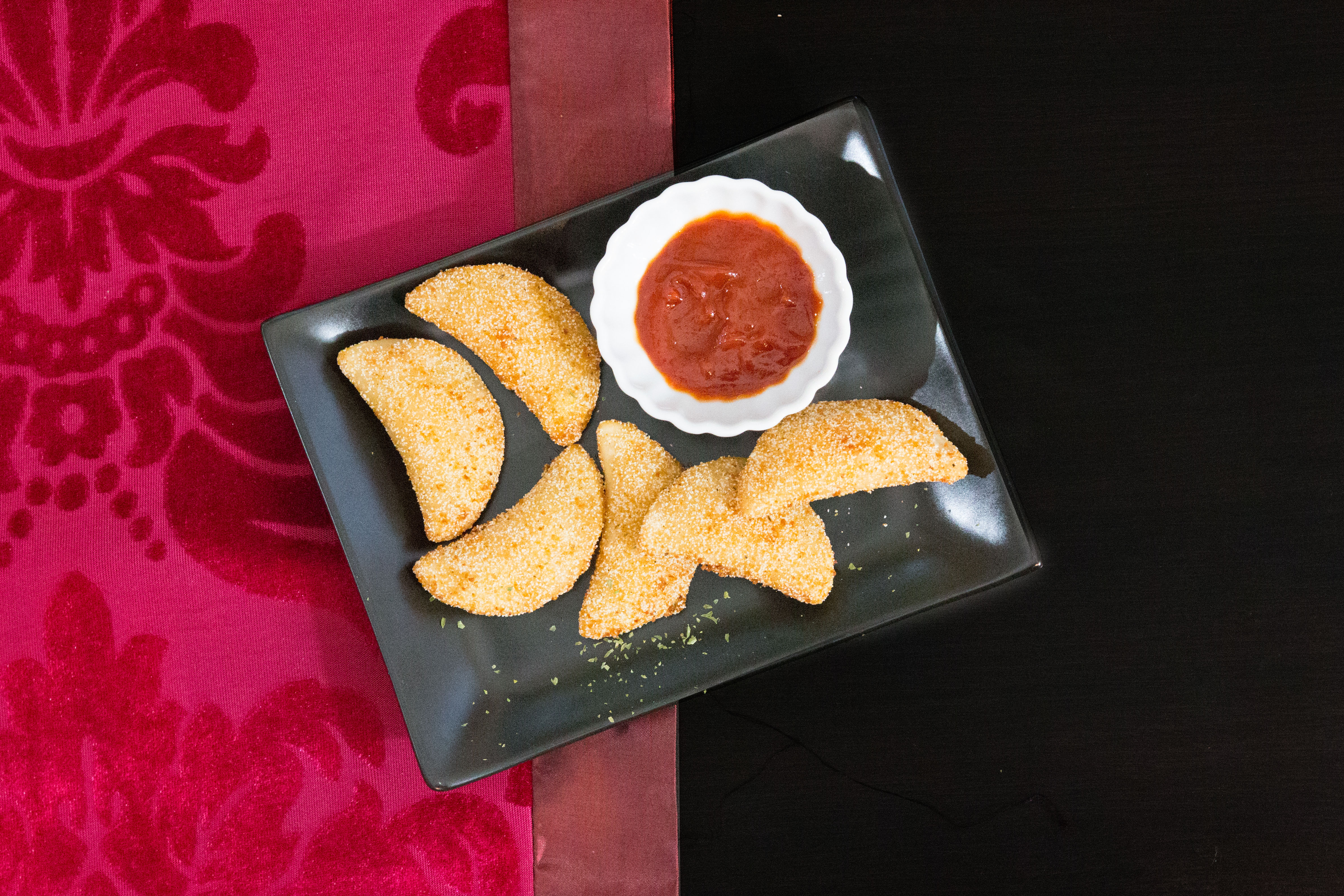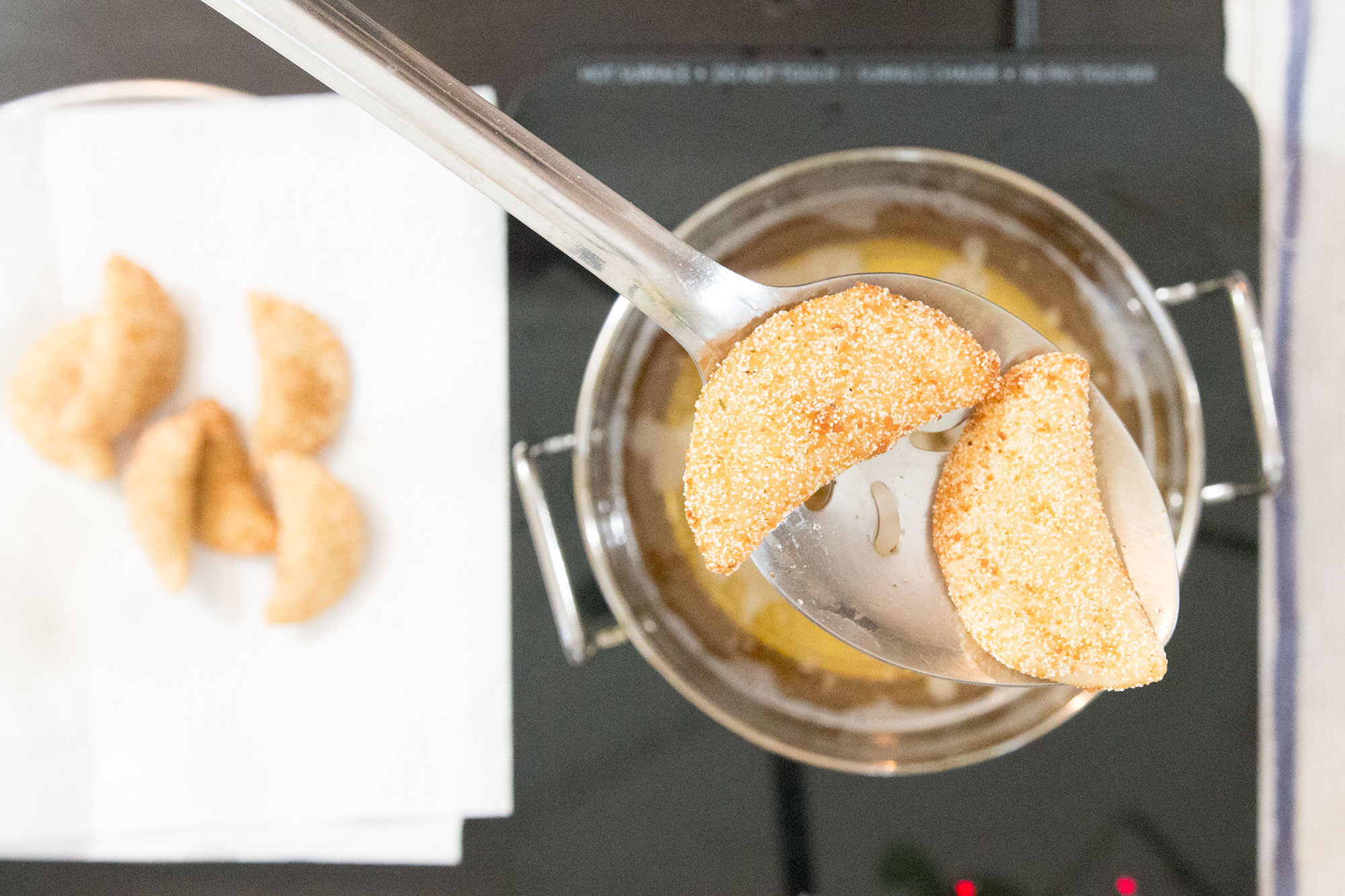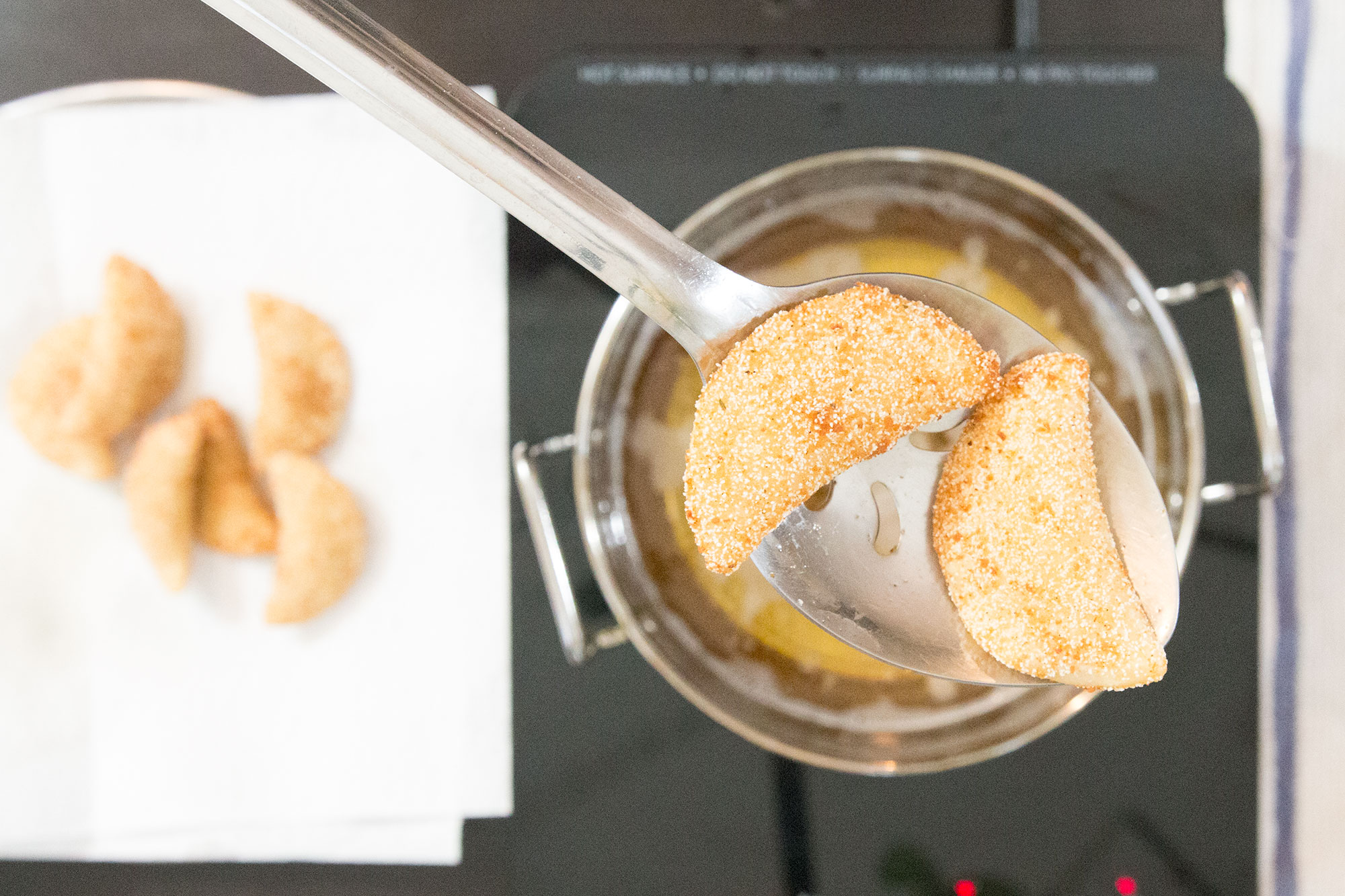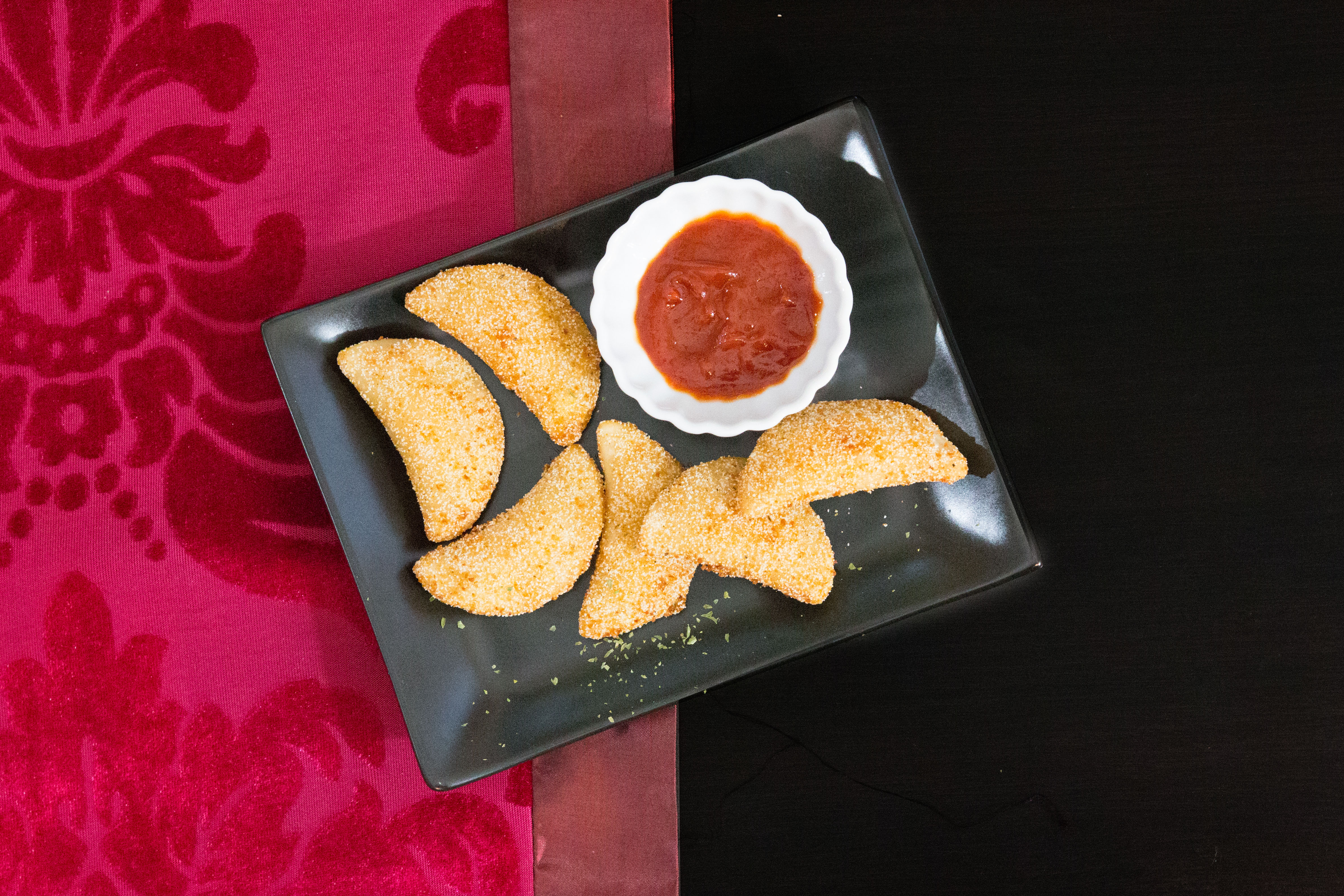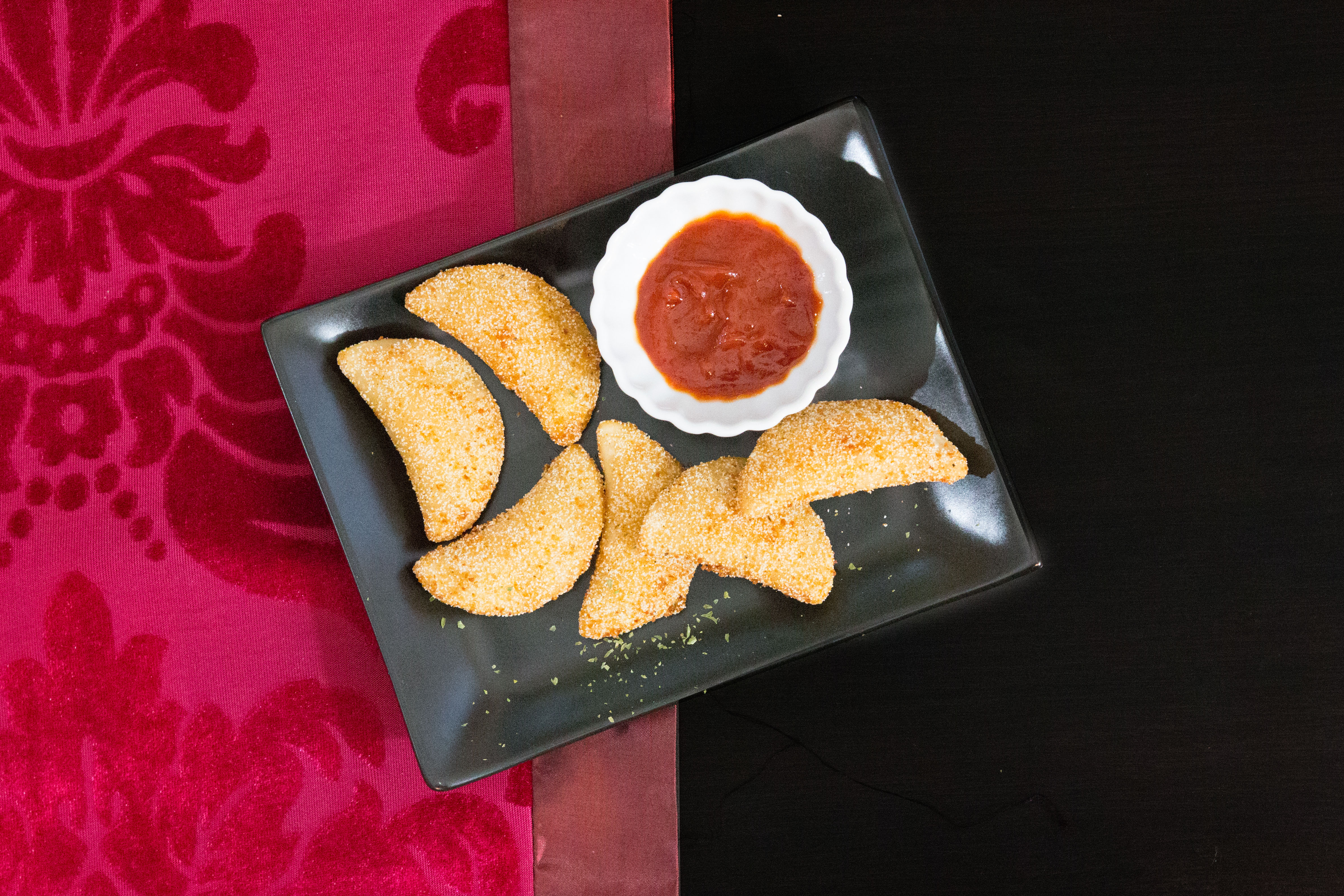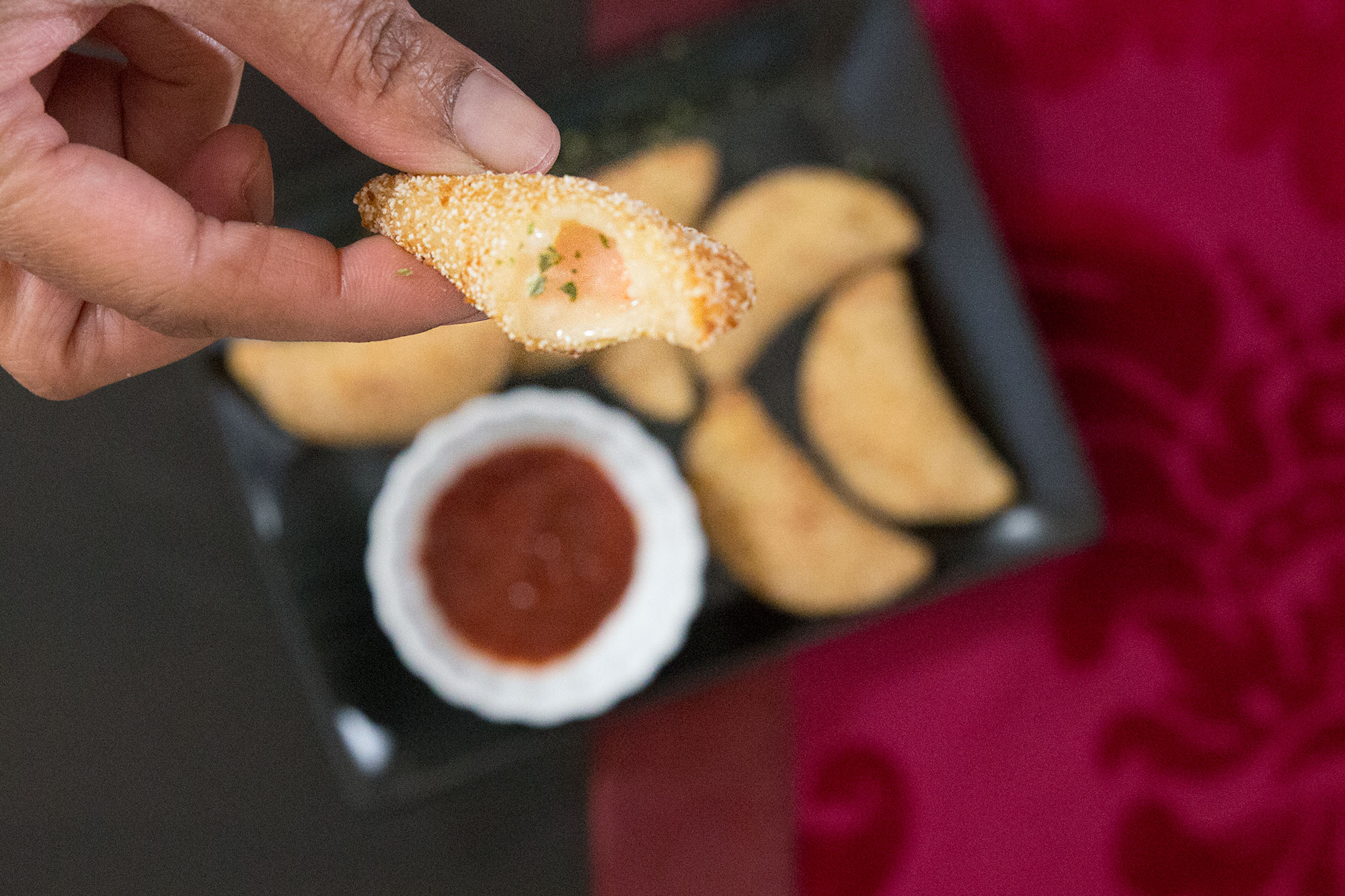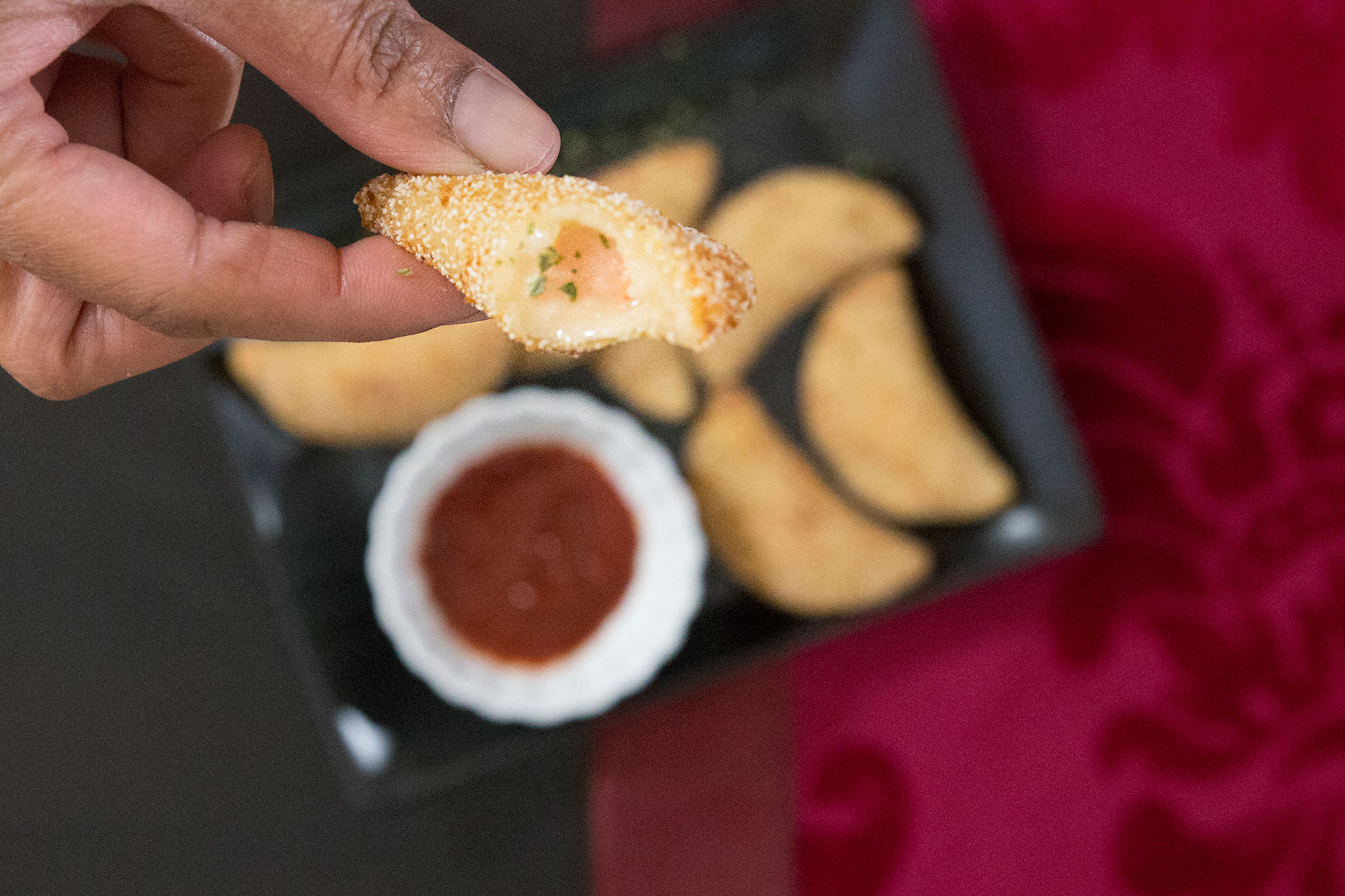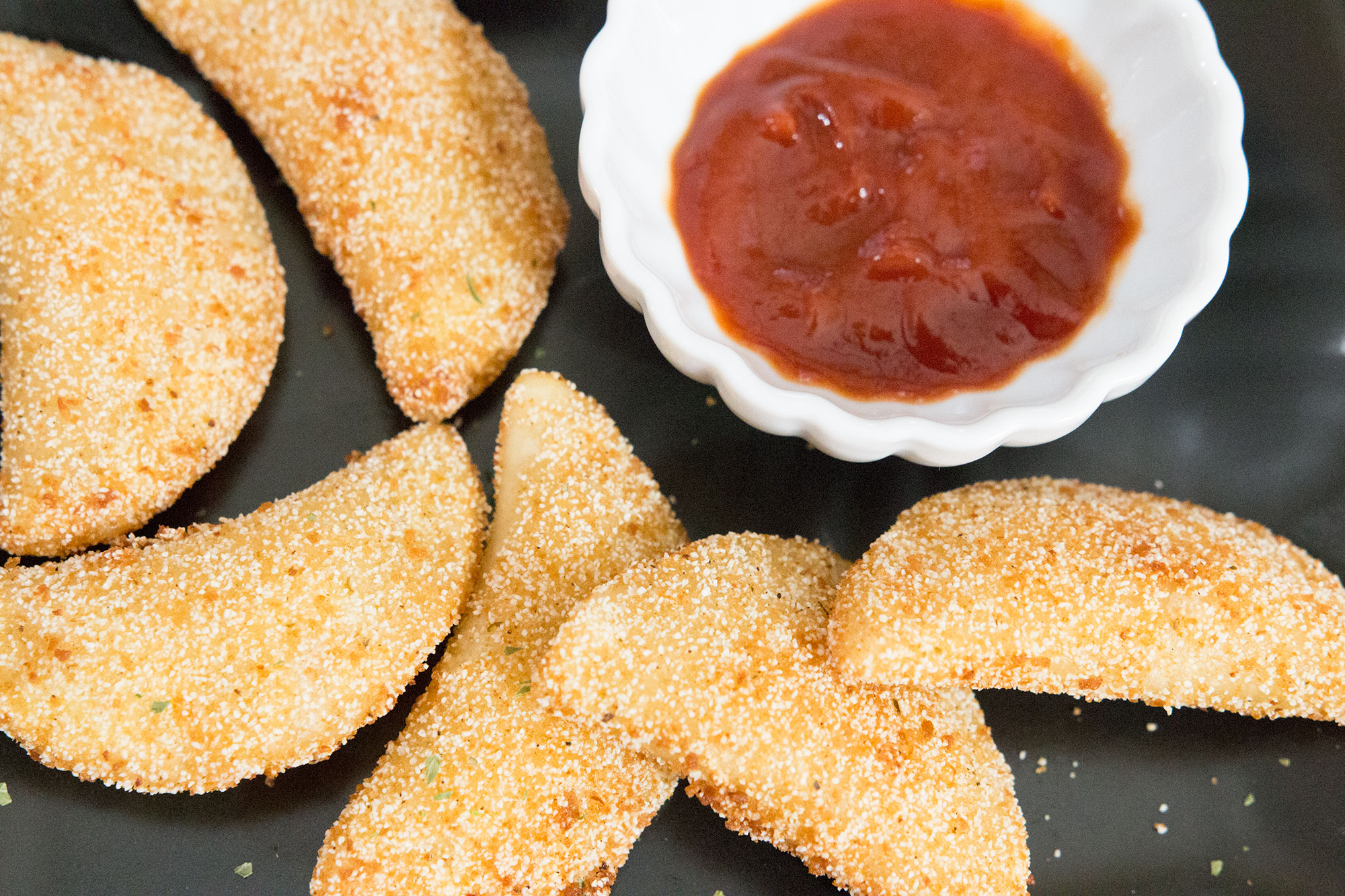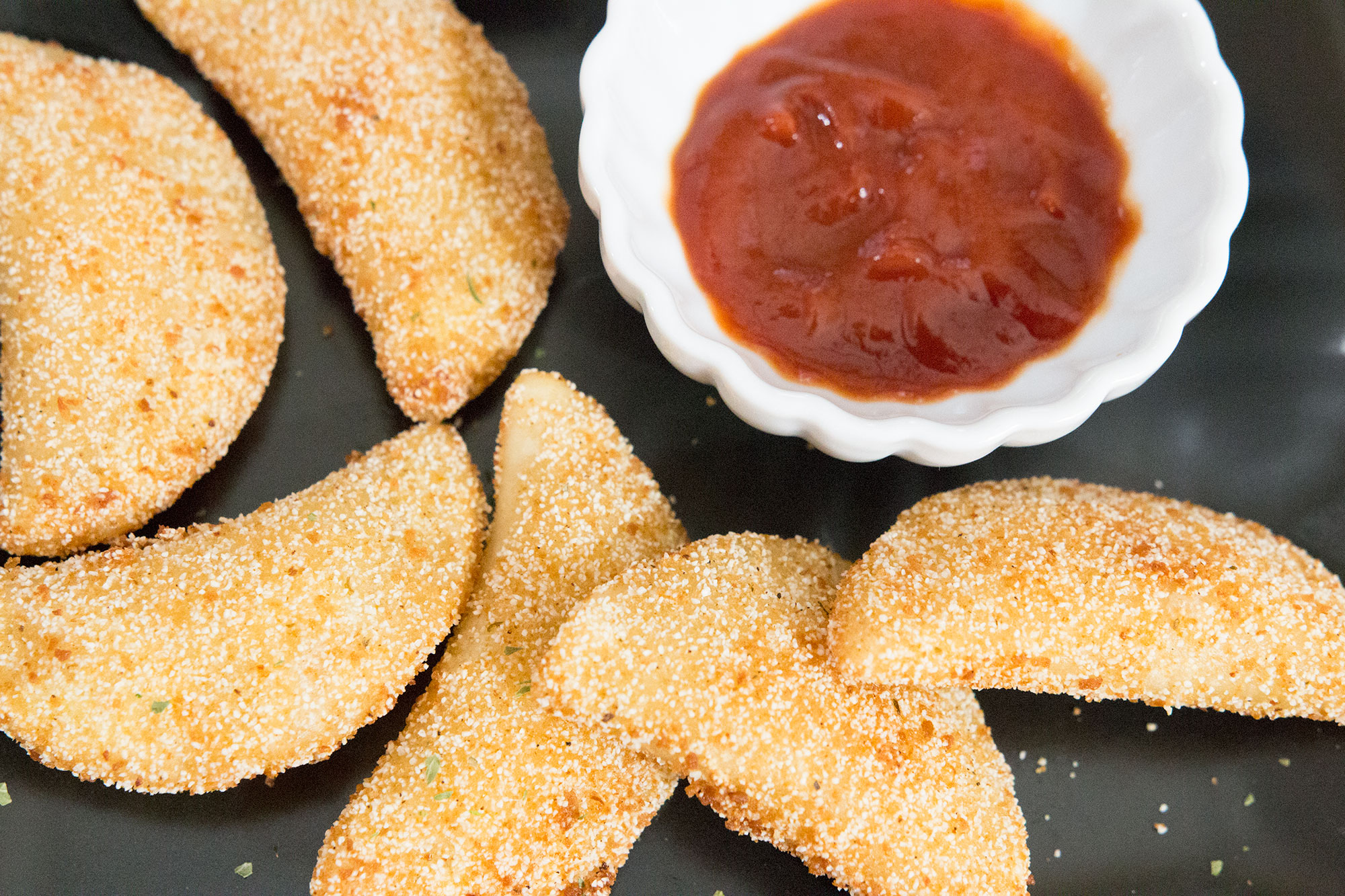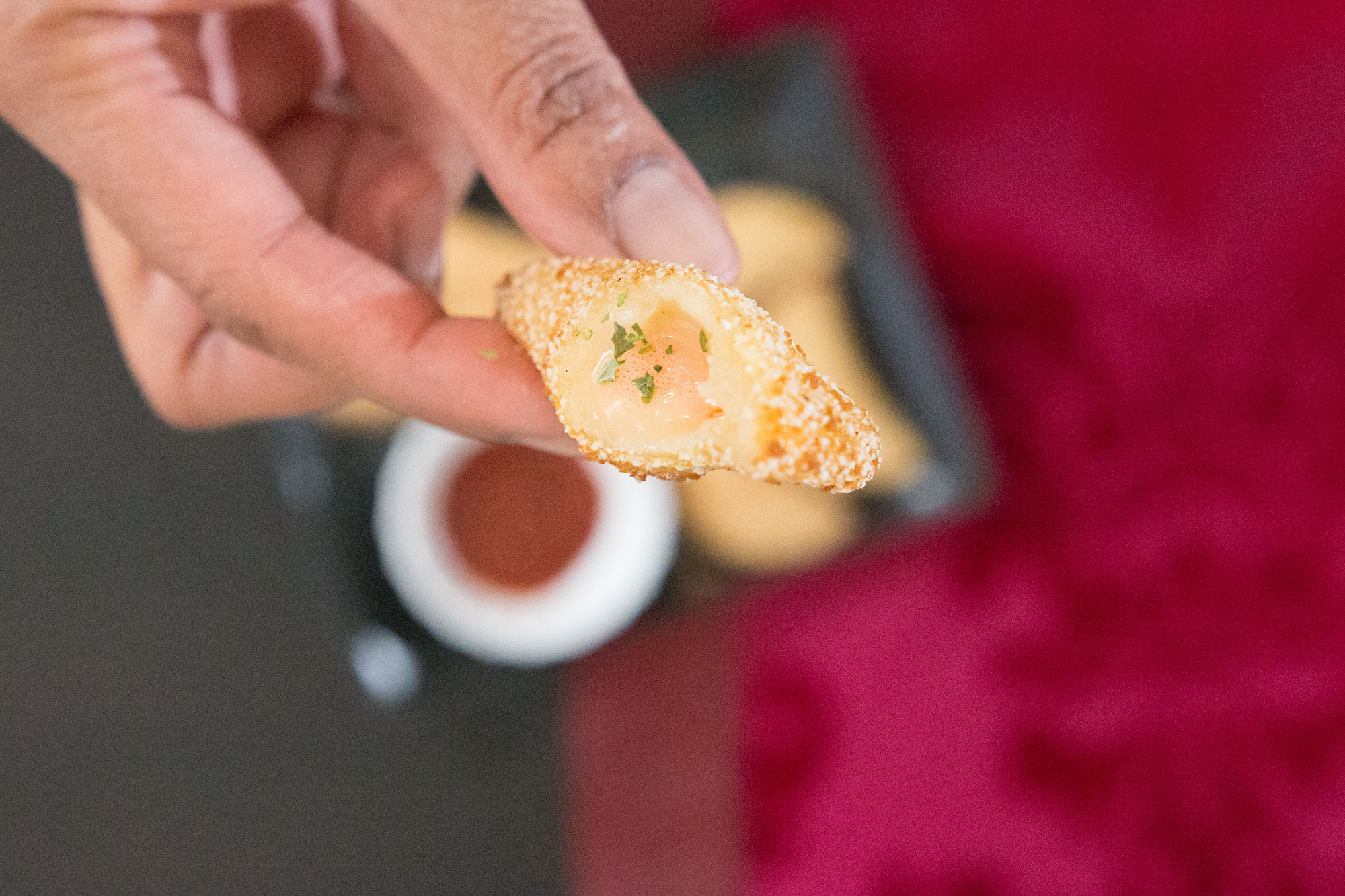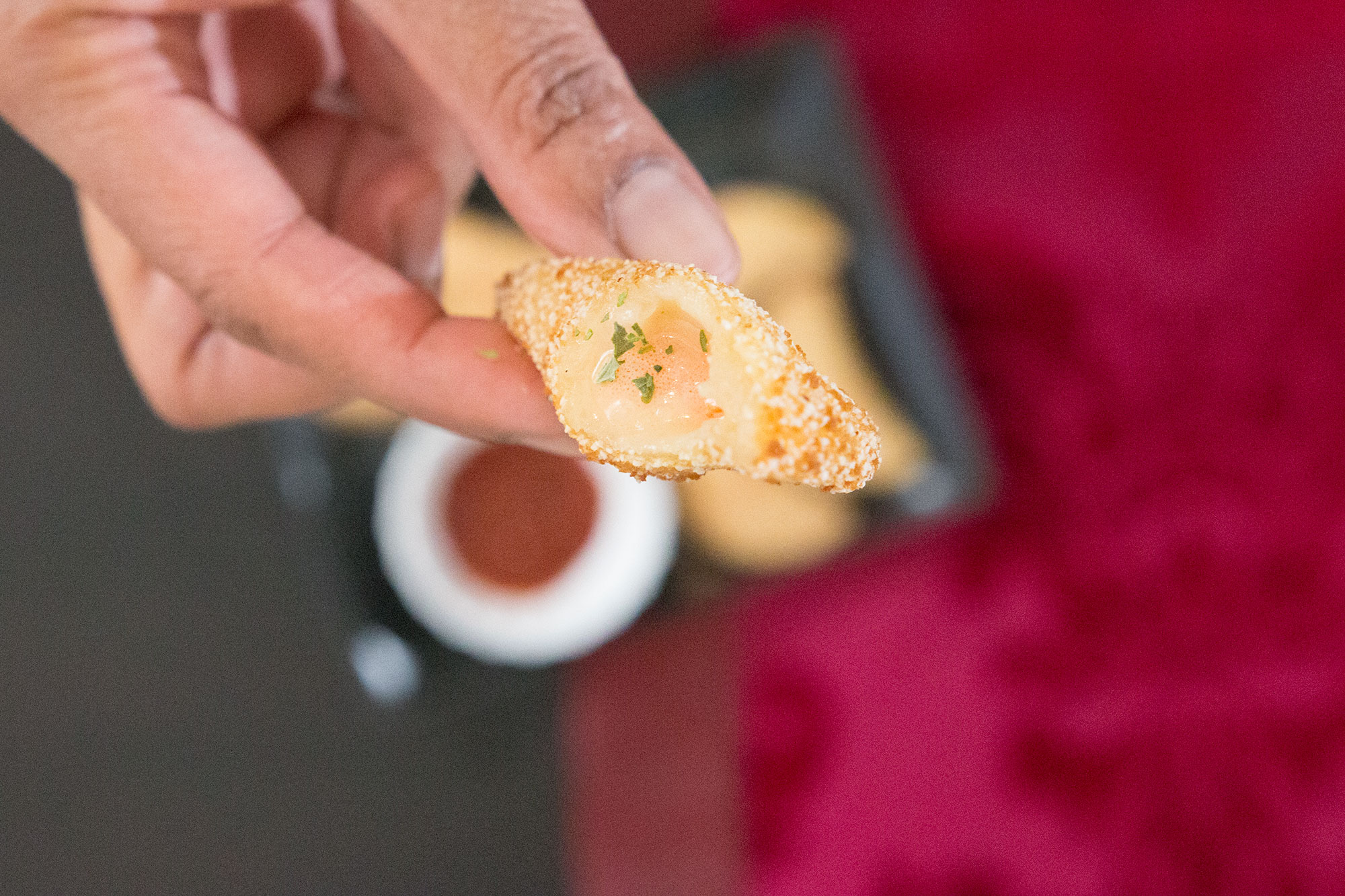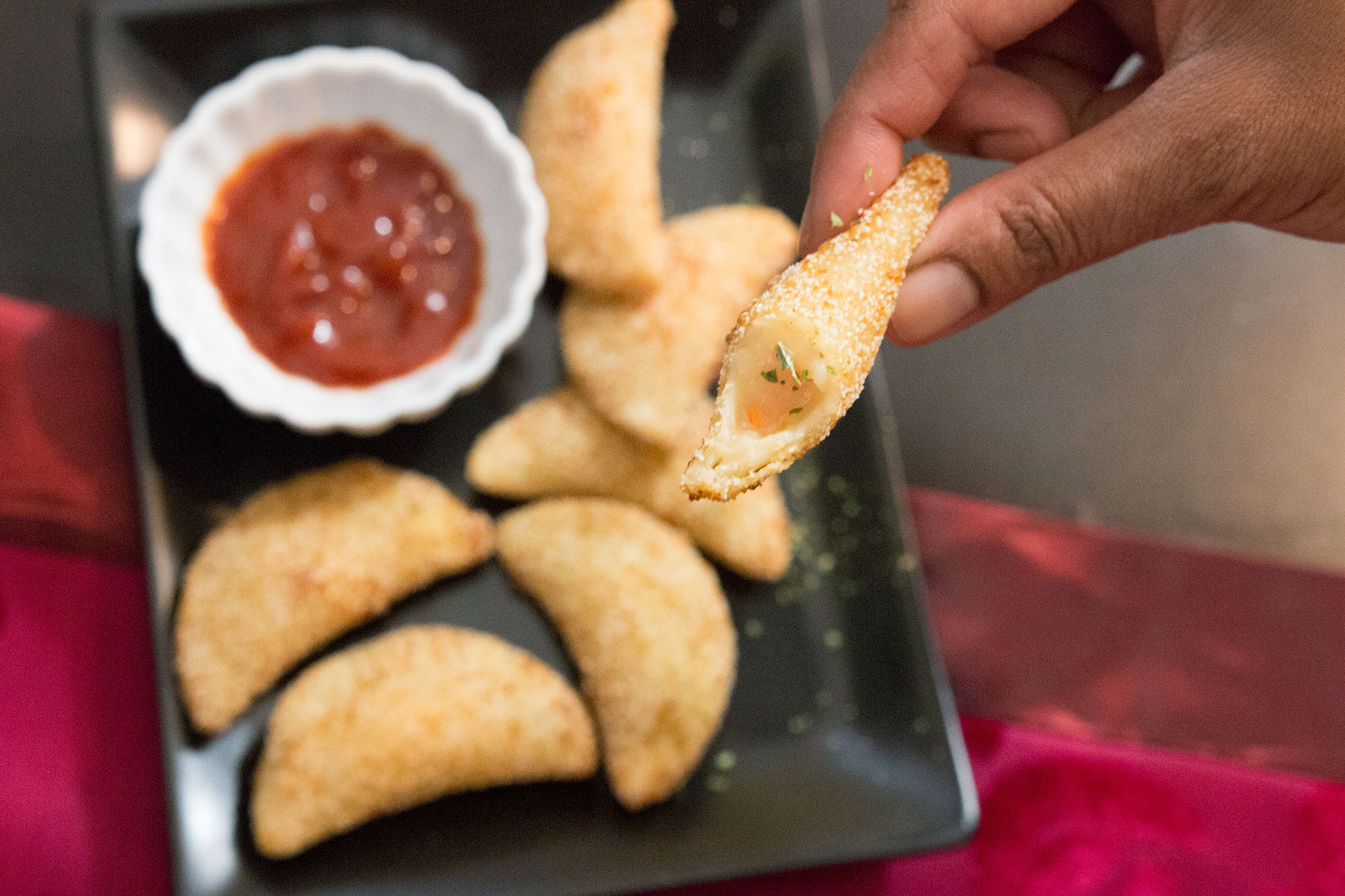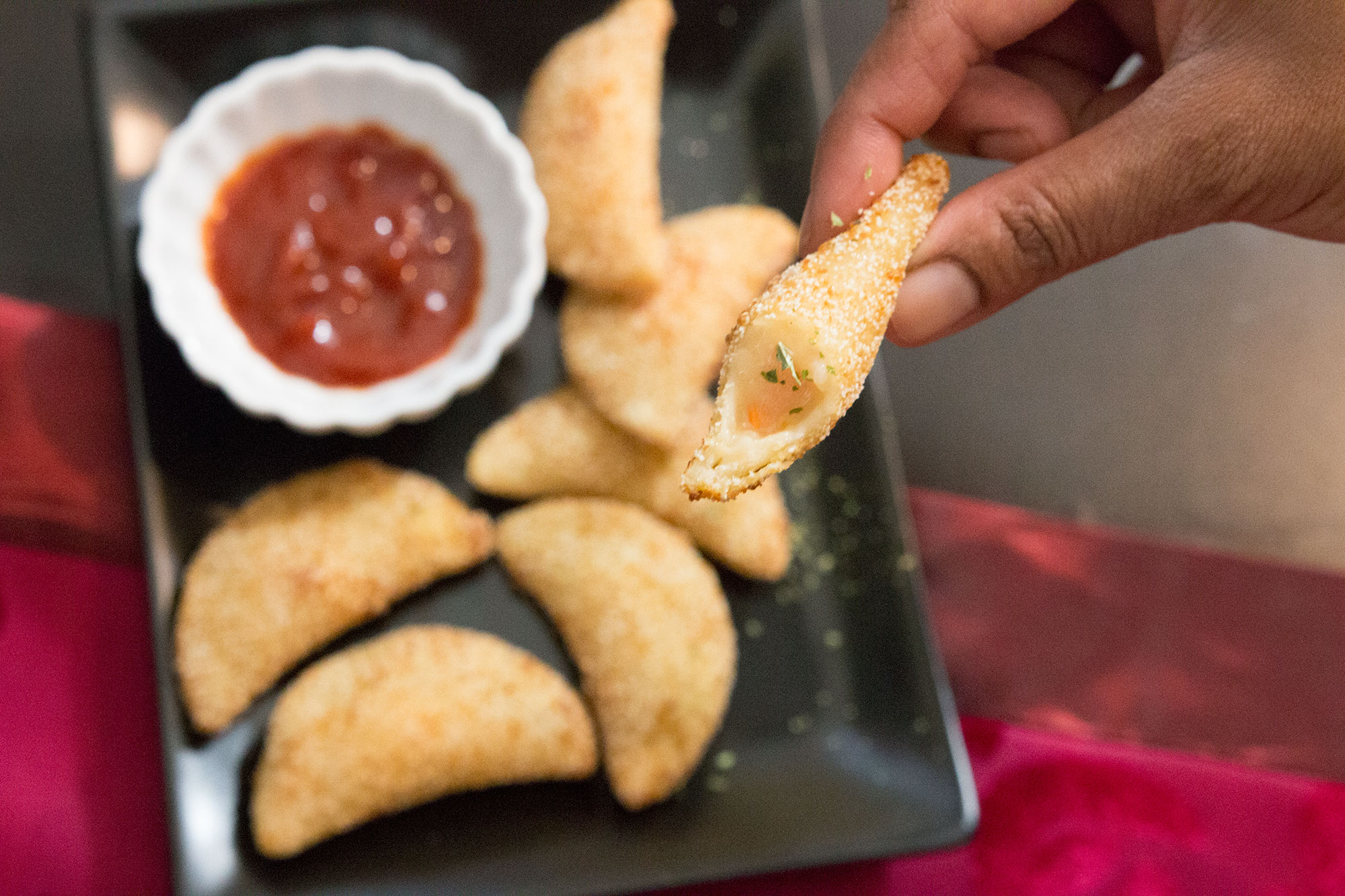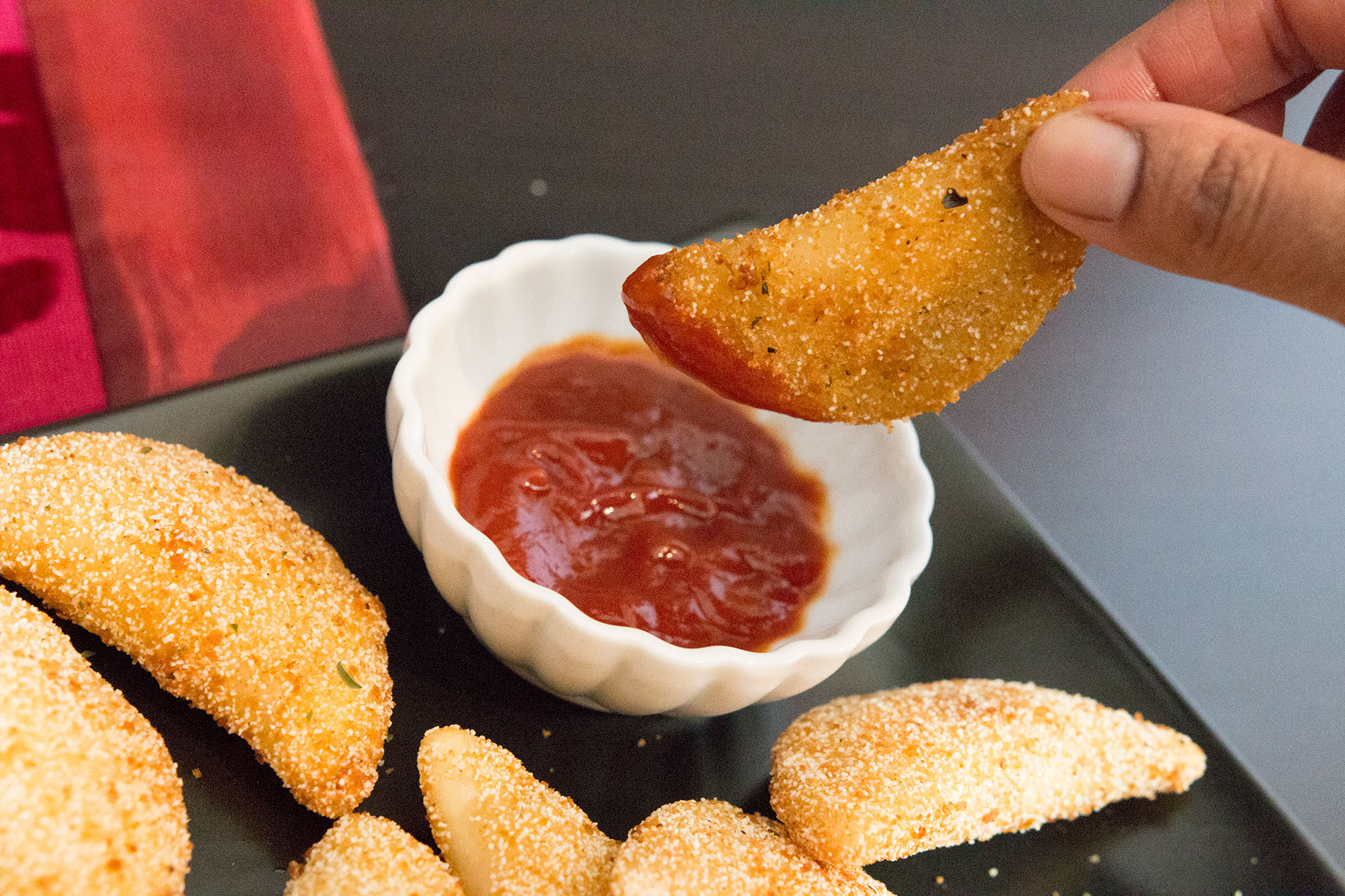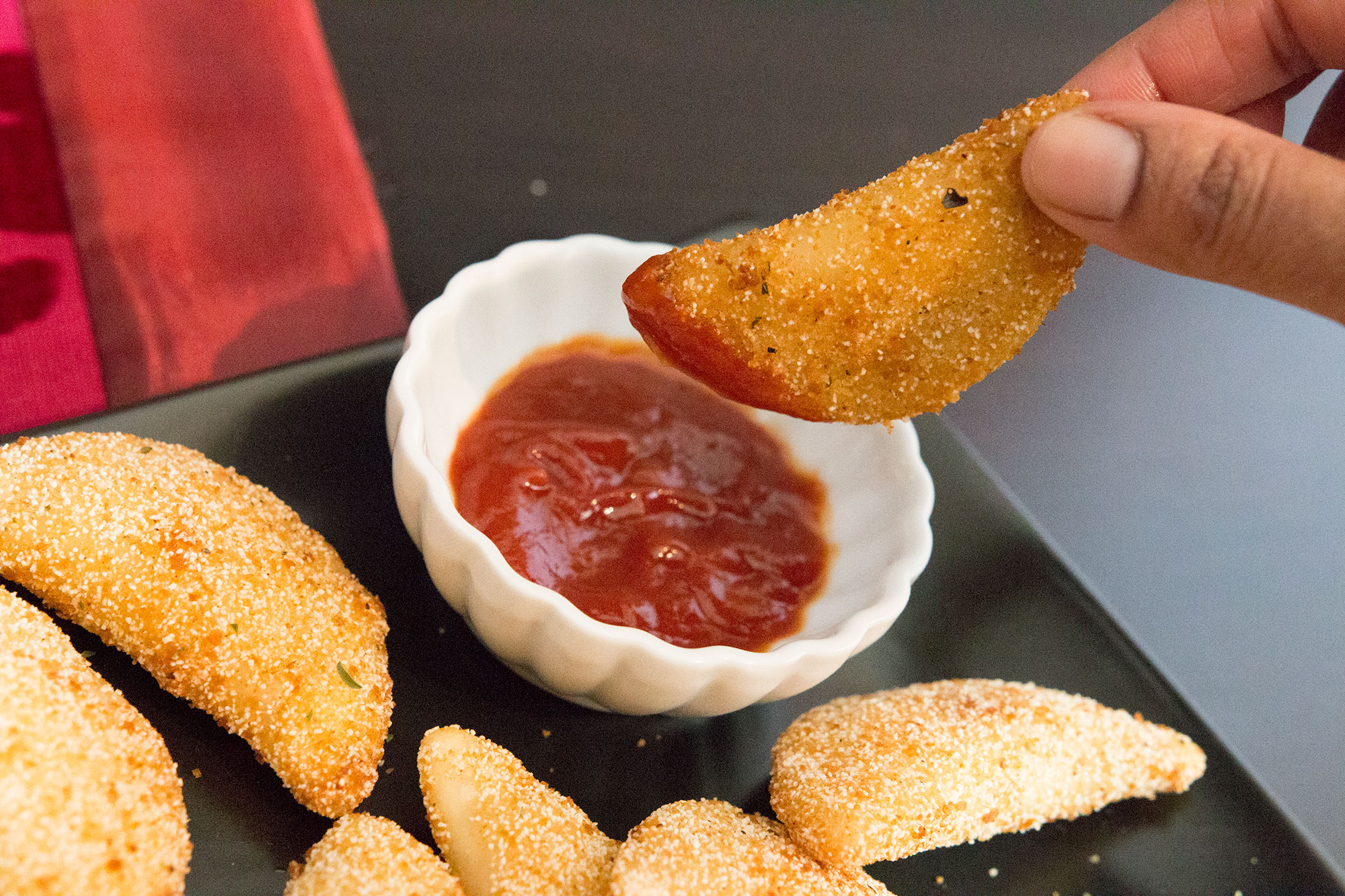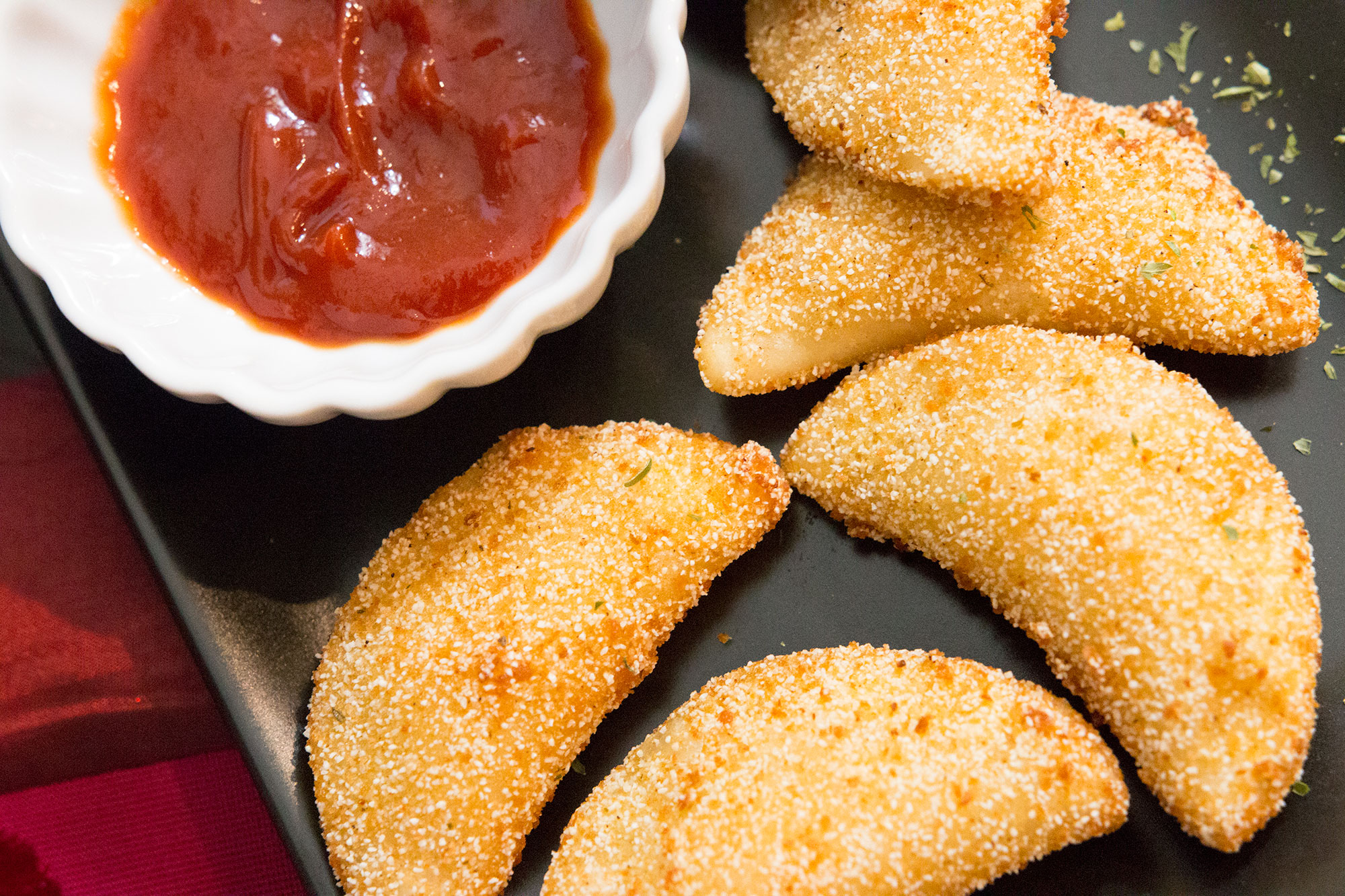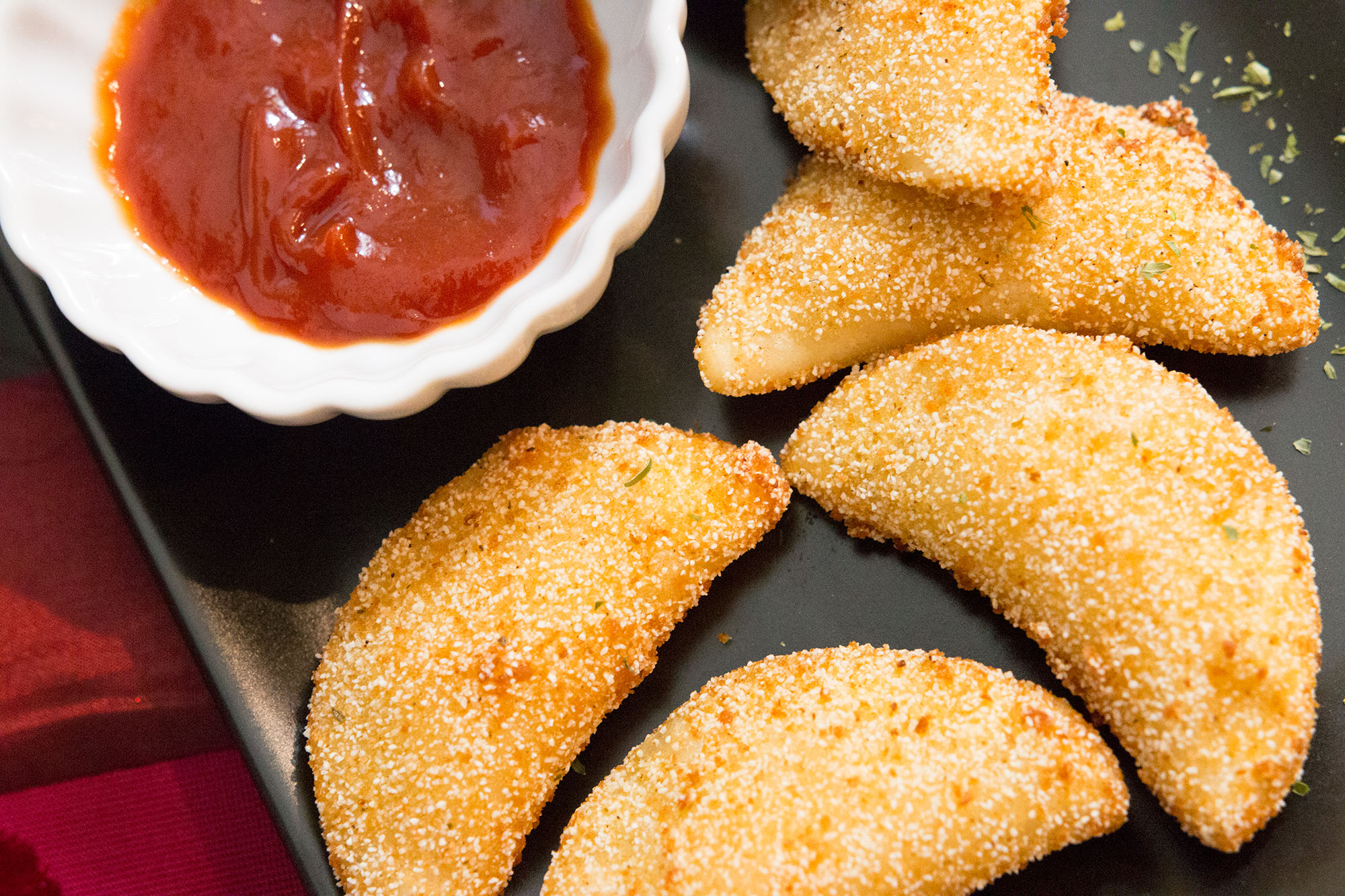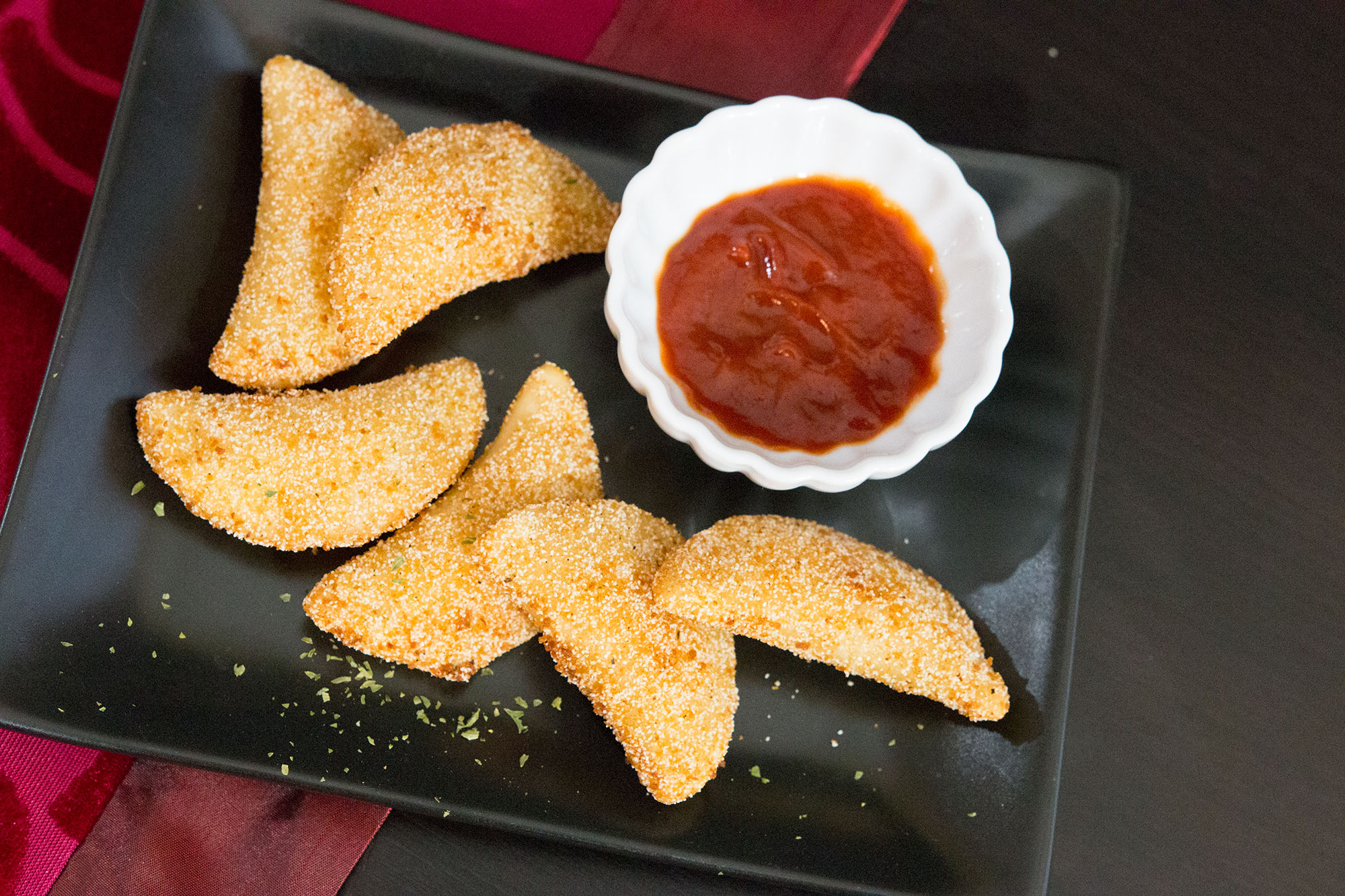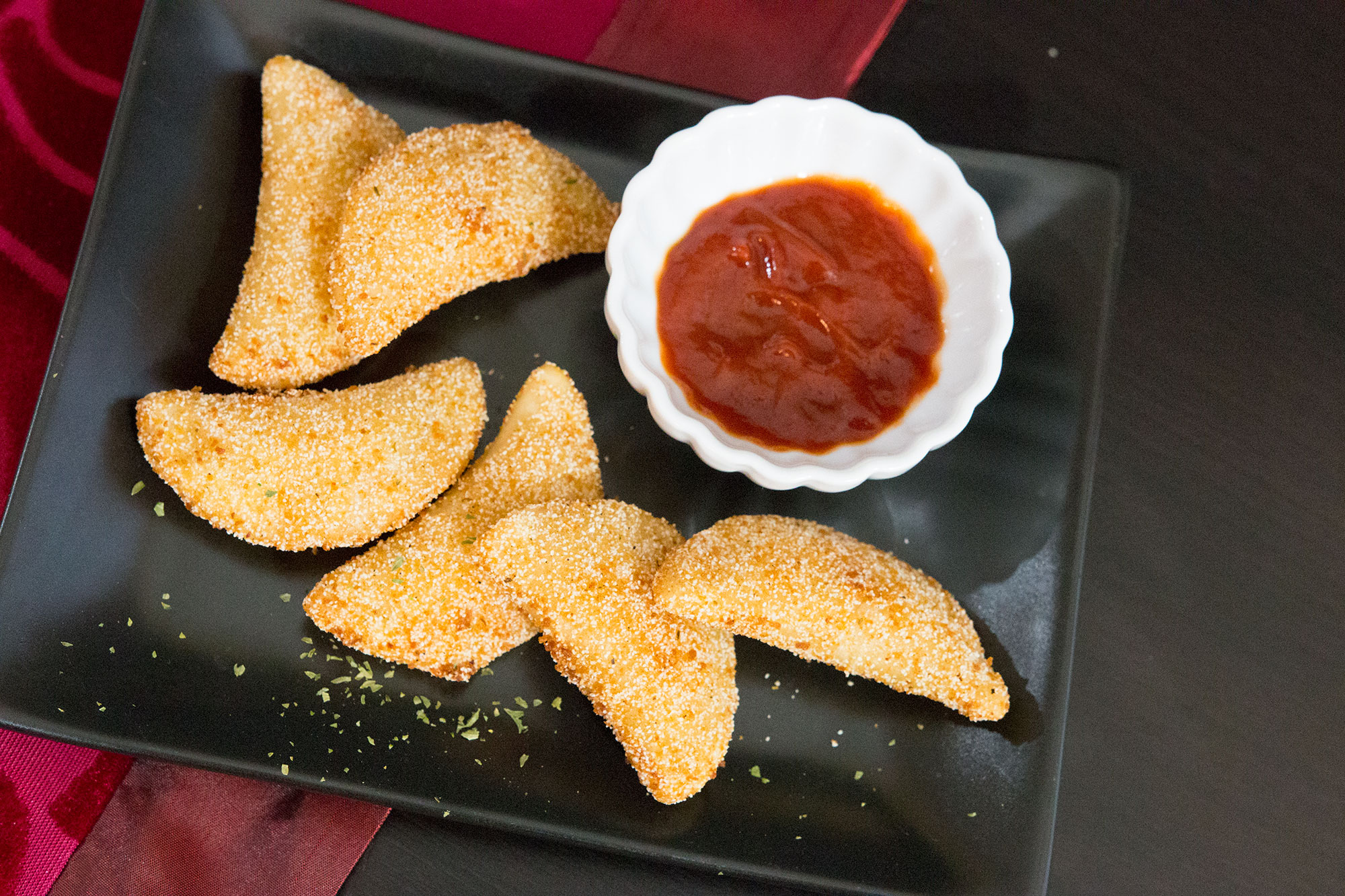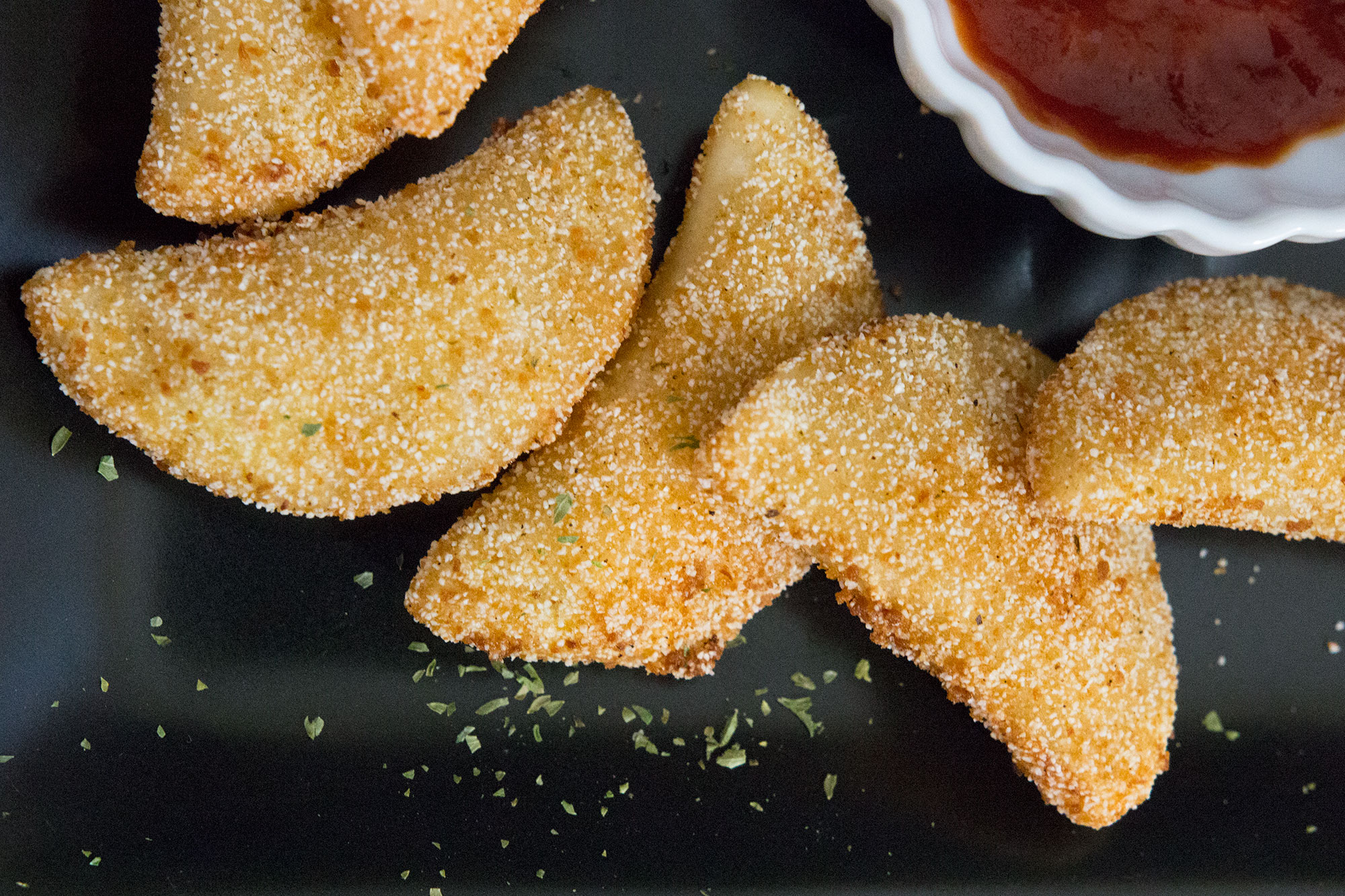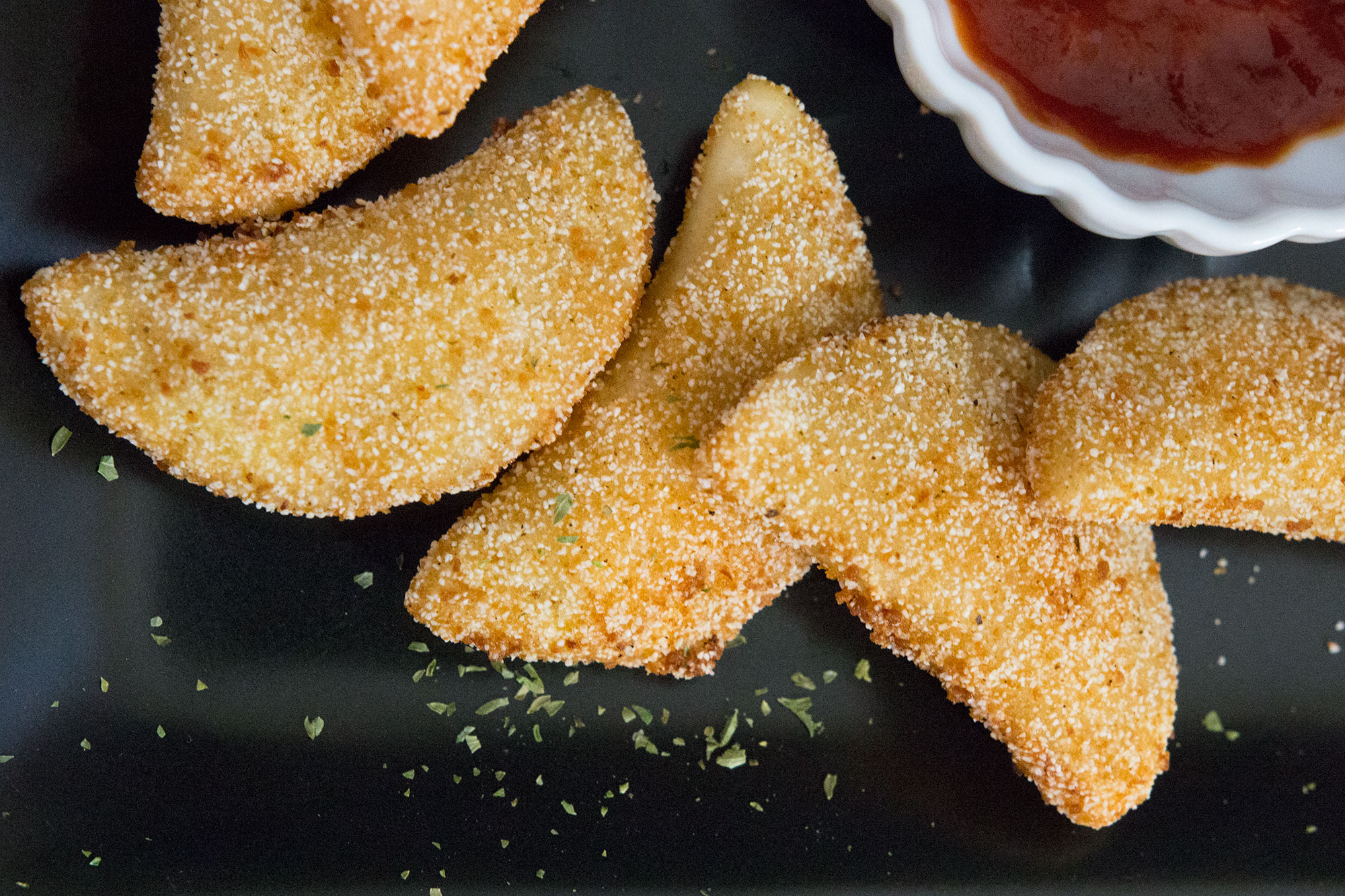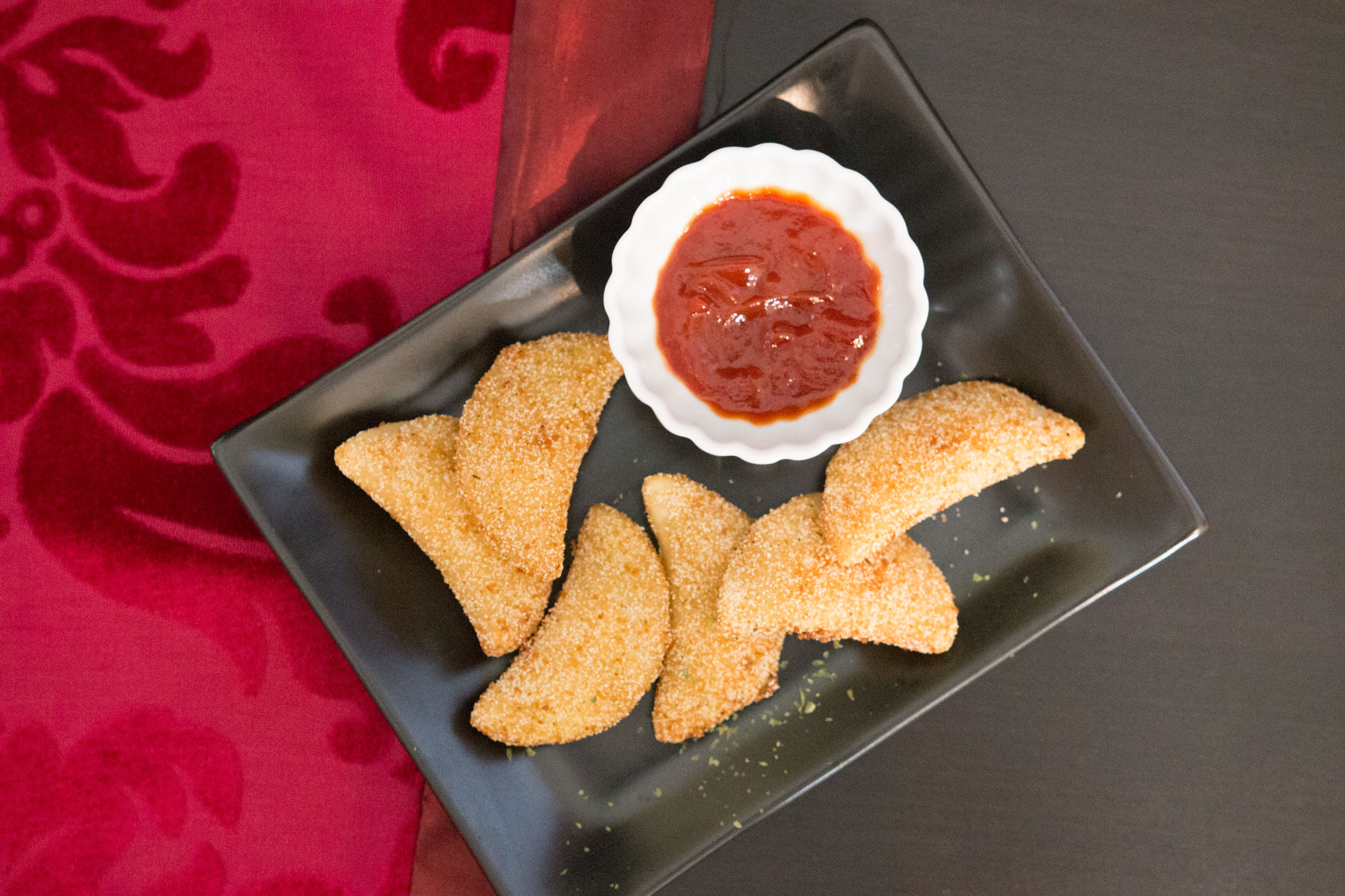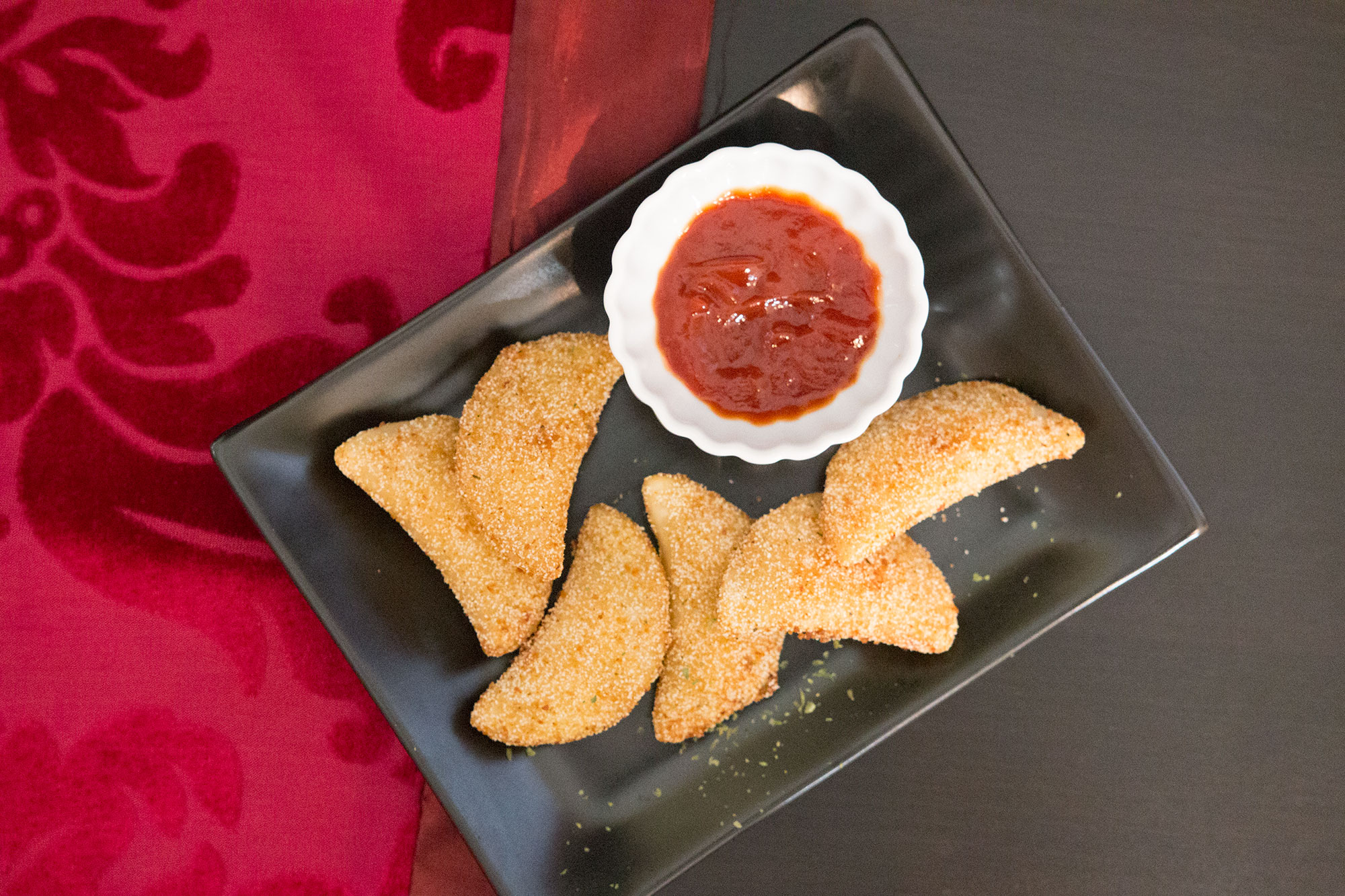 Rissois is a Portuguese deep fried favourite snack, traditionally stuffed with a shrimp and cheese filling although you can now get it with many other types of filling. Call me a traditionalist, but I love the combination of Shrimp & Cheese the best. When I first tried these at a friend's potluck, they looked like it took a lot of work to make them and although it was on my bucket list, I prolonged learning how to make it.
When I got a chance to learn how to make this at Audra's cooking school, I jumped at the chance. She went through the process step by step and although it is a lot of work, it does yield a large batch and these beauties can be frozen and fried up at the last minute to perfection.
The exterior is crispy and a perfect contrast to the silken cheese shrimp mixture inside. I also love the unique texture of the dough as it's partially cooked before it's rolled and gives the Rissois it's pillowy texture.
The holiday season is upon us and this is when I get into holiday prep and survival mode. This year I'm going to be making a bunch of freezer safe goodies that I can rely on for last minute guests, potlucks and holiday parties. Besides these delicious Rissois, I will be making some Samosa Pinwheels & a large batch of meatballs.
While Shrimp and Cheese is a great combination, I'm also excited to try this recipe with Crab. Watch the full process here.
[youtube-subscriber nickname=kravingsblog]
Ingredients
Dough (made in 2 batches)
2 cups water
4 cups all purpose Flour
4 tbsps Butter
2 tsps Salt
Filling
7 oz, 200 gms shelled and deveined raw Shrimp
4 tbsps Butter
2 tbsps Olive Oil
1 cup diced white Onion
2 tbsps minced Garlic
2 tbsps milk
1 tsp Shrimp stock or whatever is left from cooking the Shrimp
2 tbsps Corn Starch
1 tsp Parsley
1 cup grated cheese (mix white & regular cheddar)
Salt to taste
Breading
1 – 2 Eggs beaten
½ cup Semolina
½ cup breadcrumbs
Instructions
Melt 2 tbps butter and saute the Shrimp till just pink
Remove and cool and finely mince the Shrimp and keep aside
Heat up the rest of the butter and the Olive oil and saute the onion followed by the garlic
Add the Shrimp and saute in the onion and garlic
Add the milk and the stock if you were able to save any after sauteeing the shrimp
Add the corn starch to thicken the mixture
Turn off the heat and add the parsley and when just warm, fold in the cheese
Taste for salt and add salt to taste
Allow the mixture to chill
In a saute pan, add half the water, butter and salt and allow to simmer
Add half the flour an stir vigorously
Tip the mixture out onto a board and using some saran wrap to protect your hands, knead till smooth
Divide into half, and add one half back into the pot to stay warm
Flour your working surface and roll out the dough without flipping over
If your dough gets sticky add a bit of flour
Using a cookie cutter, cut out rounds and keep them aside
Keep rolling and cutting and repeat this process with the other half of the dough
Cook the second batch of dough and repeat the process
Lay out about 8 at a time and add about ½ a tsp of filling in the center of each one
Use a brush to wet the edges and then pinch each one at the top and two ends first, and then continue to seal the whole rissois
Repeat this process till you have all the rissois filled
Set up two bowls, one with the beaten egg and one with the breadcrumbs & Semolina
Use one hand to dip in the egg and the other to dip in the dry mixture
Lay all the completed Rissois in a single layer and add to the freezer
Layer these on parchment paper and bag once they are frozen all the way through
To cook, just defrost them on a kitchen towel for 15 – 30 mins
Deep fry these on a medium flame so the filling gets heated through the center
https://kravingsfoodadventures.com/rissois/