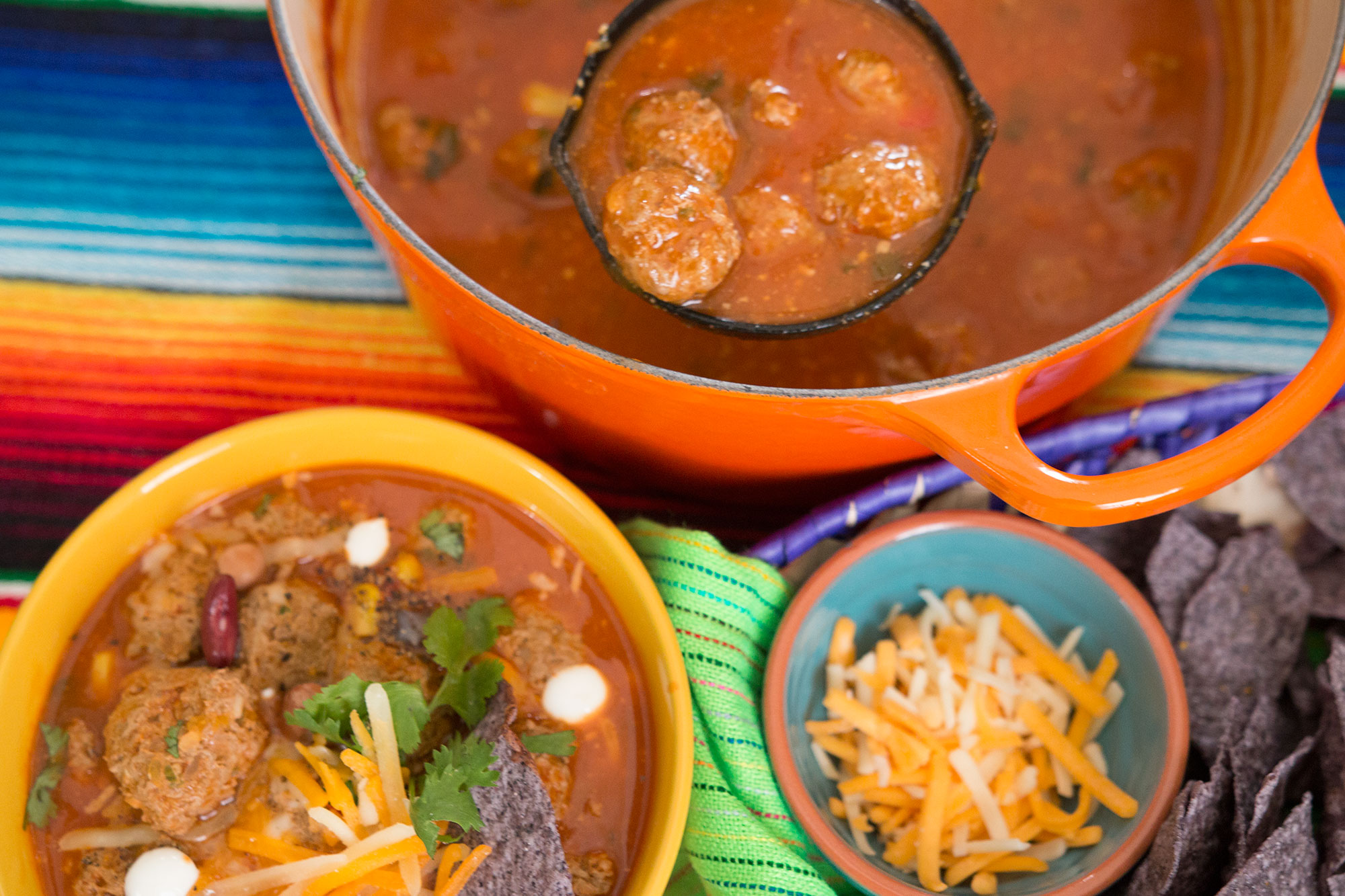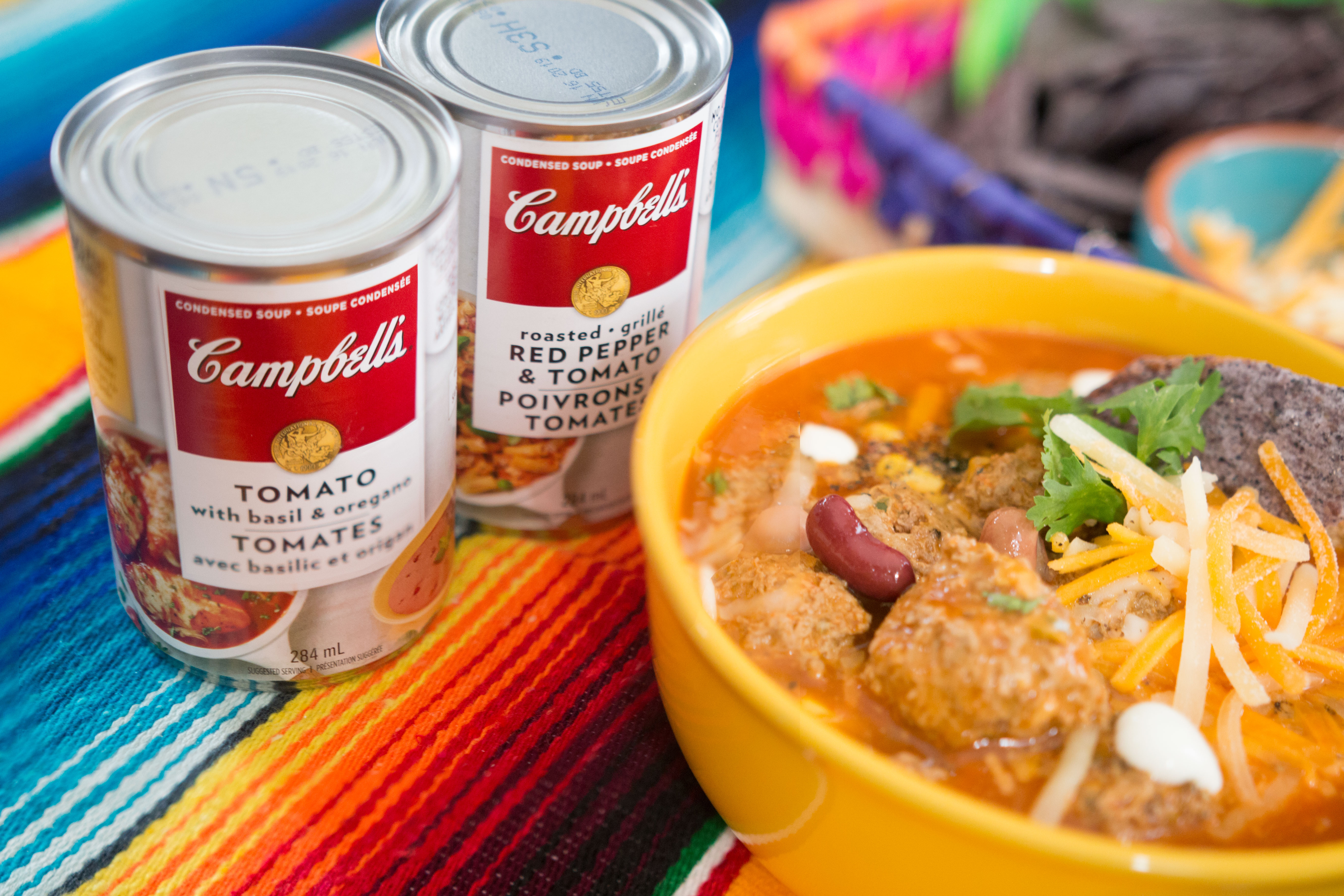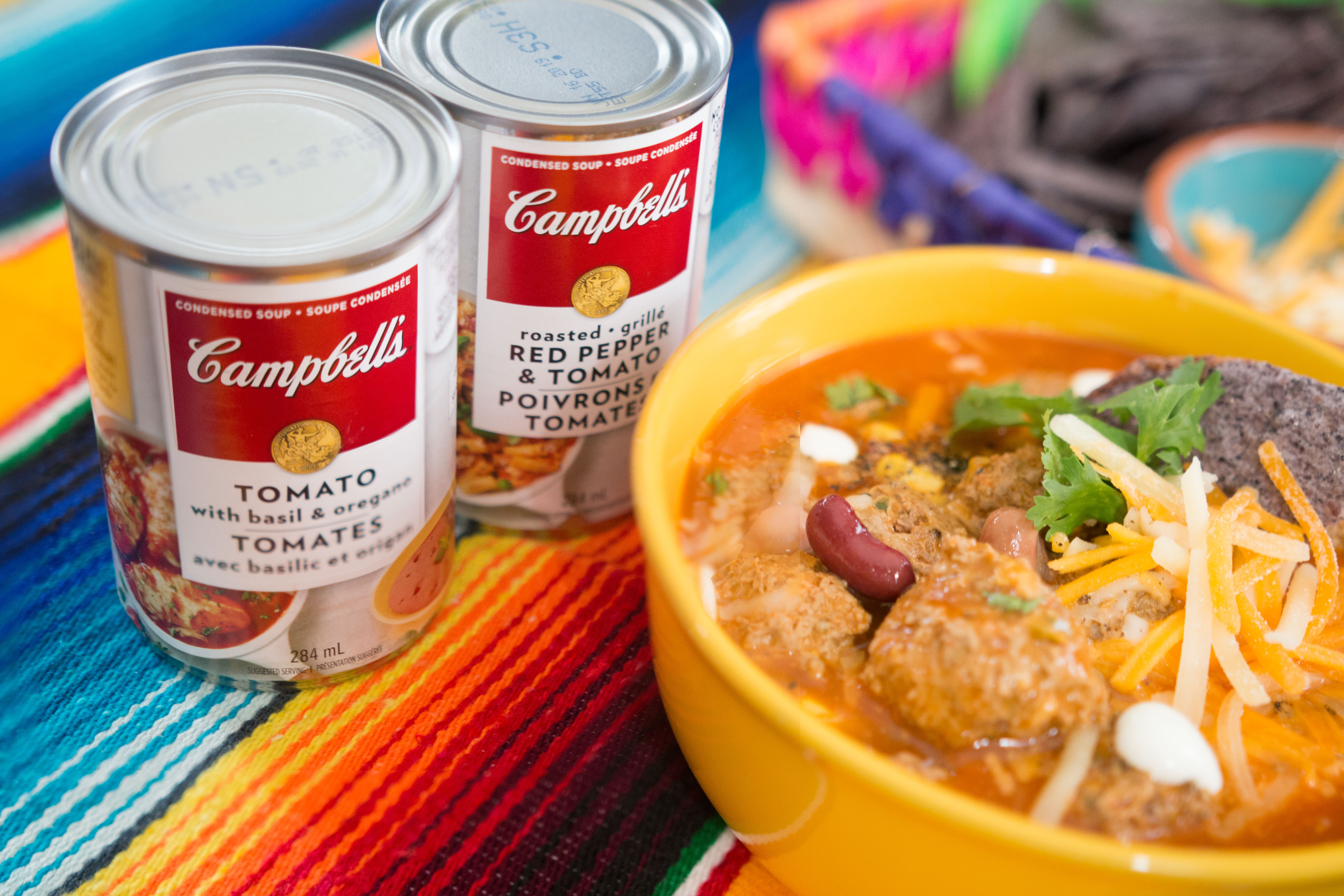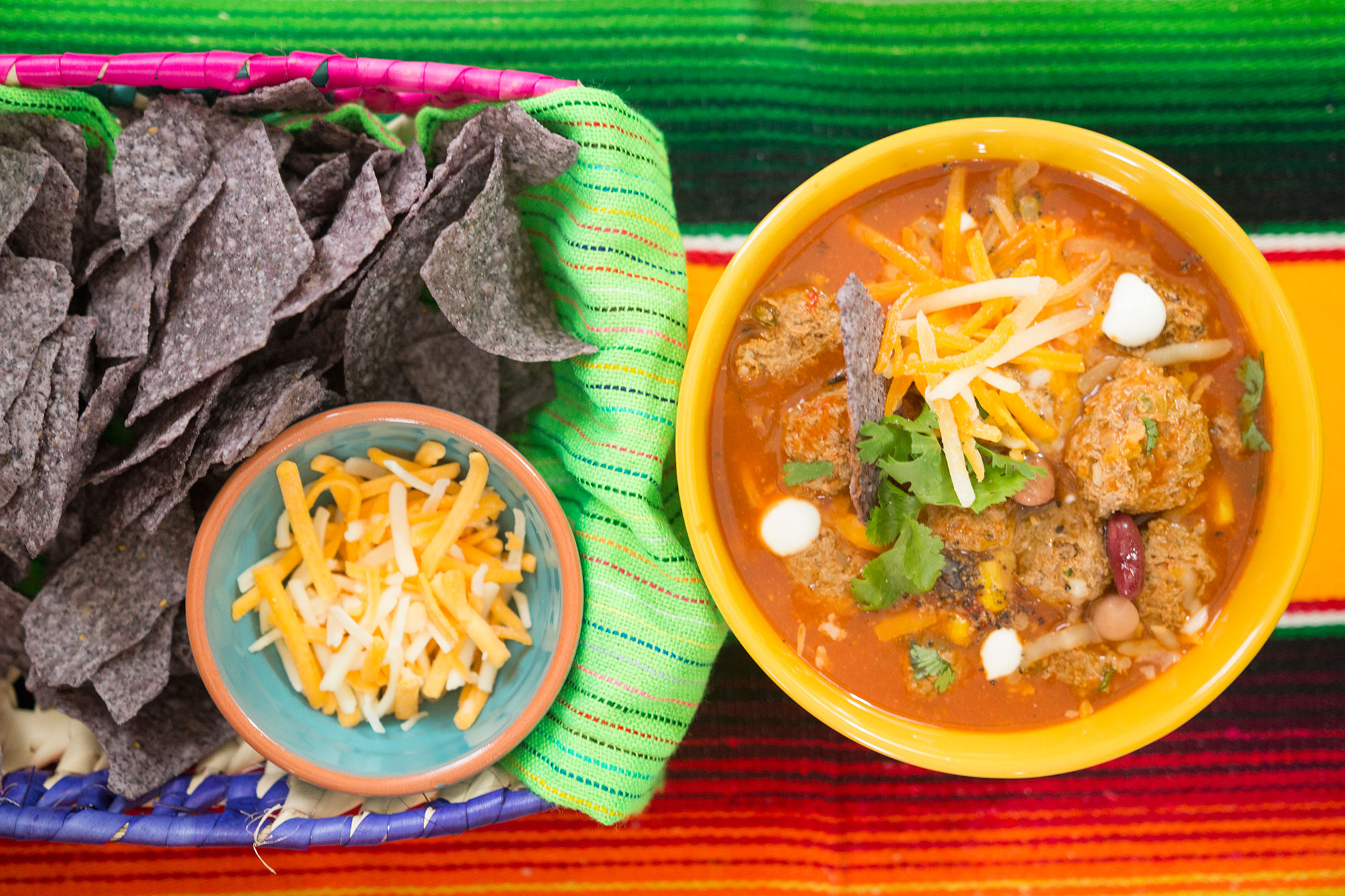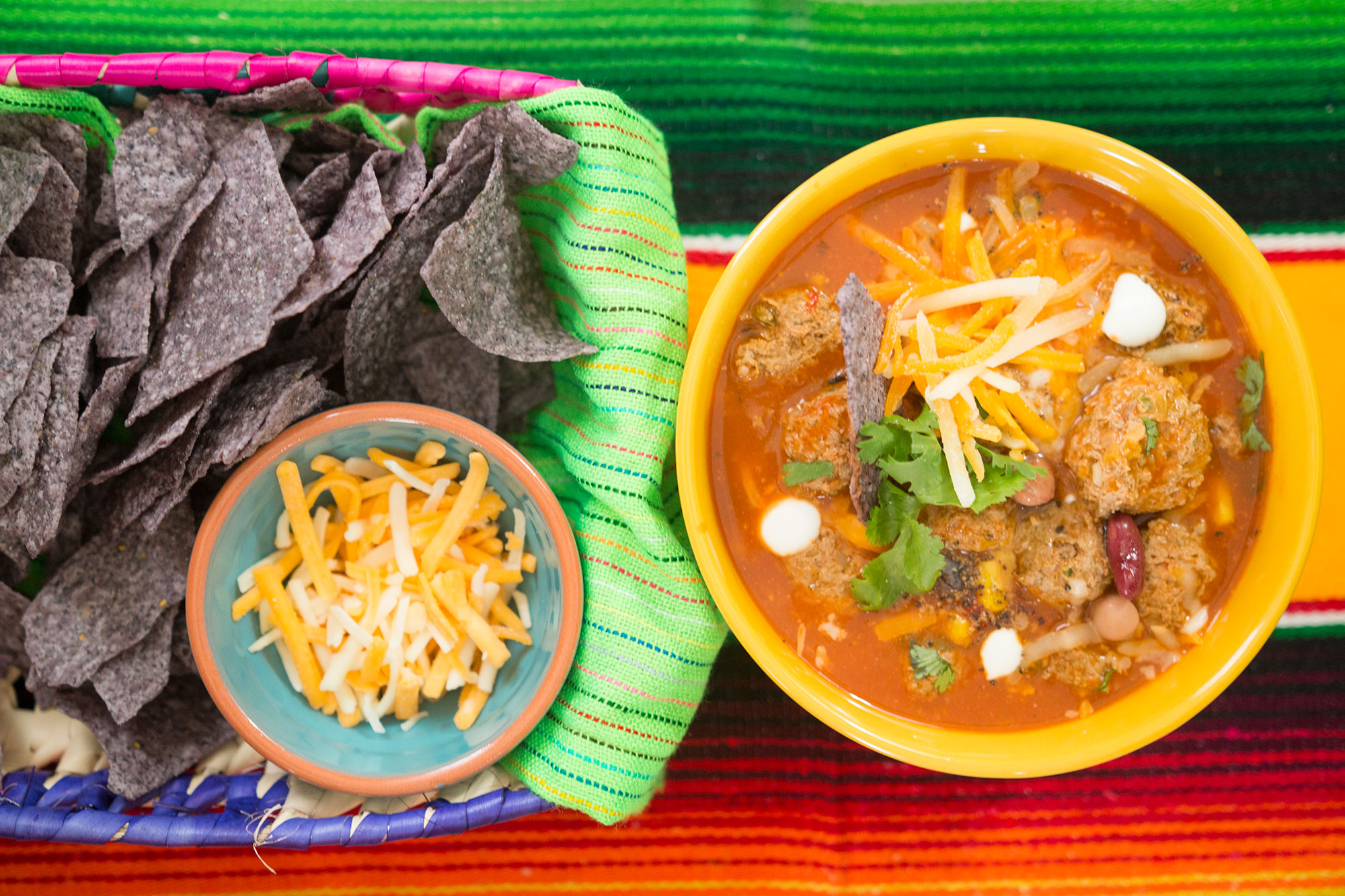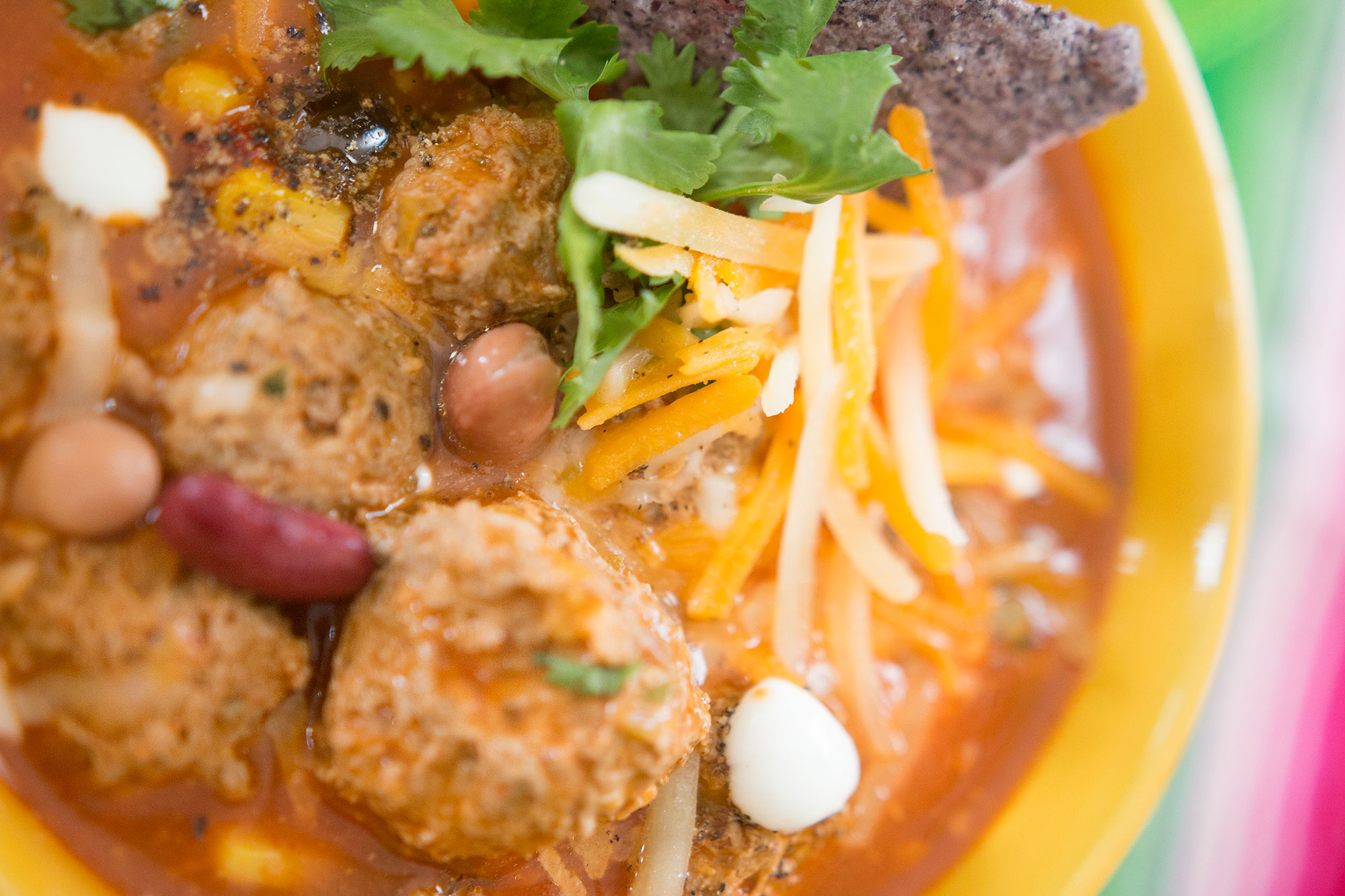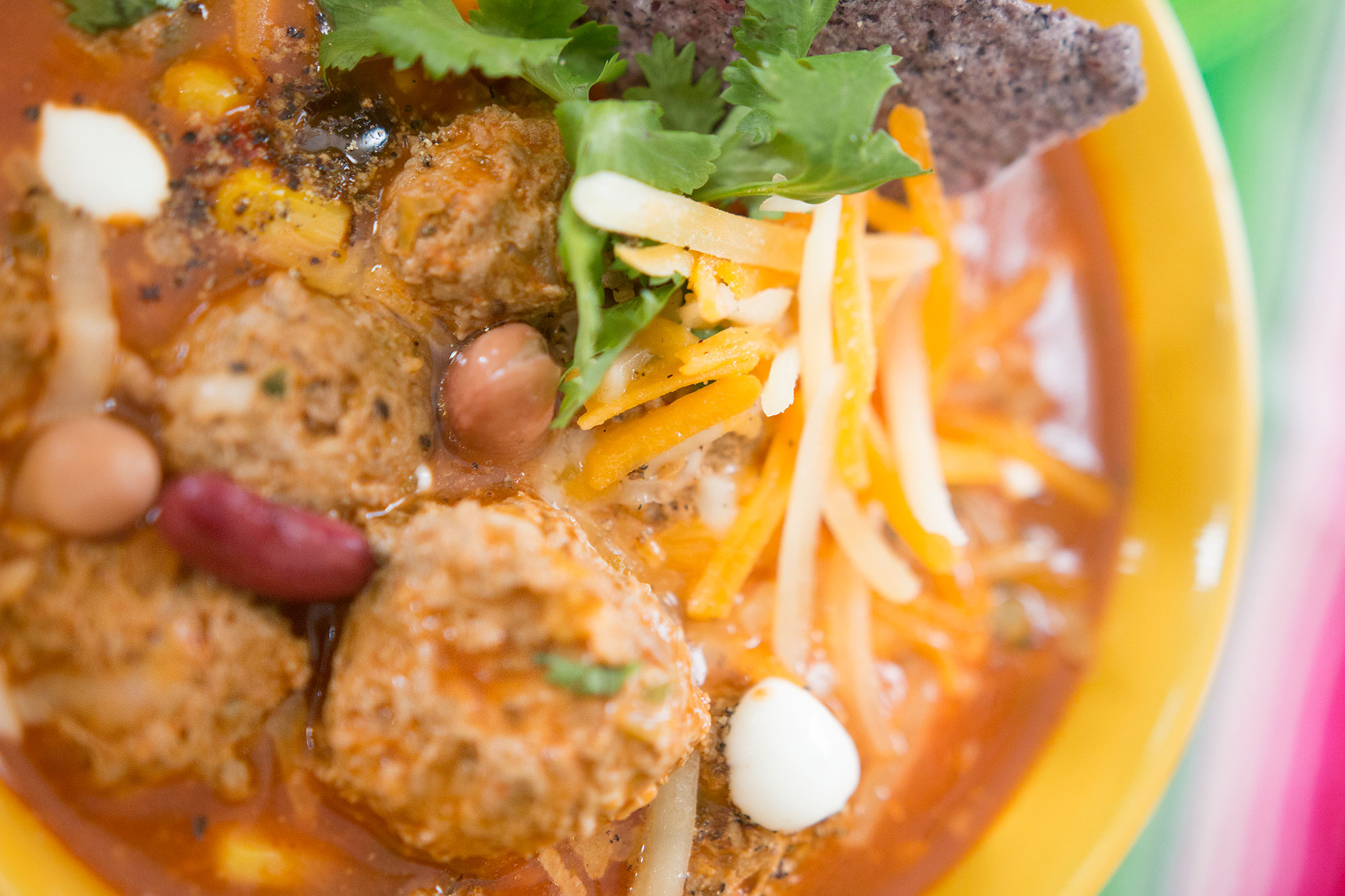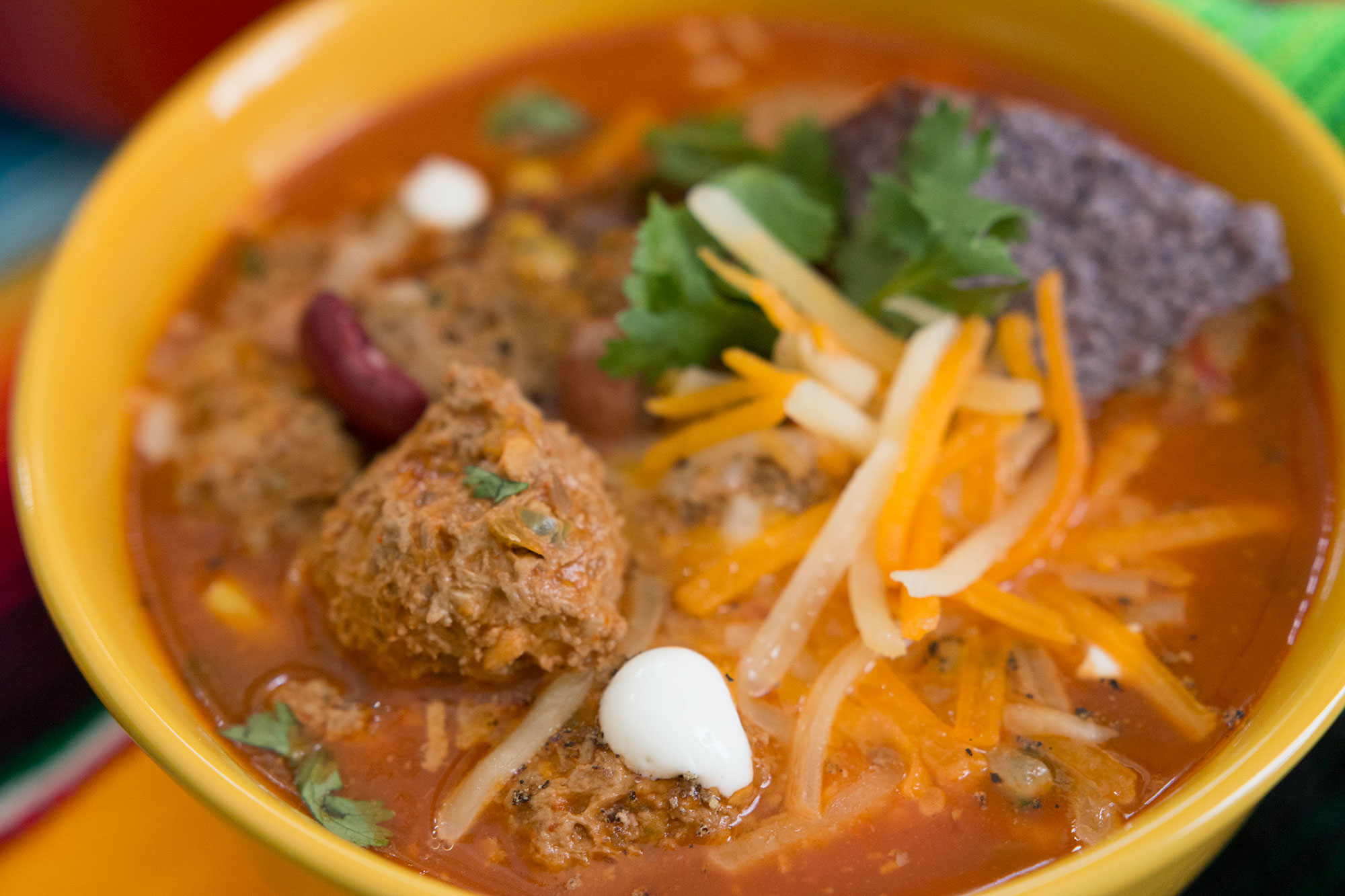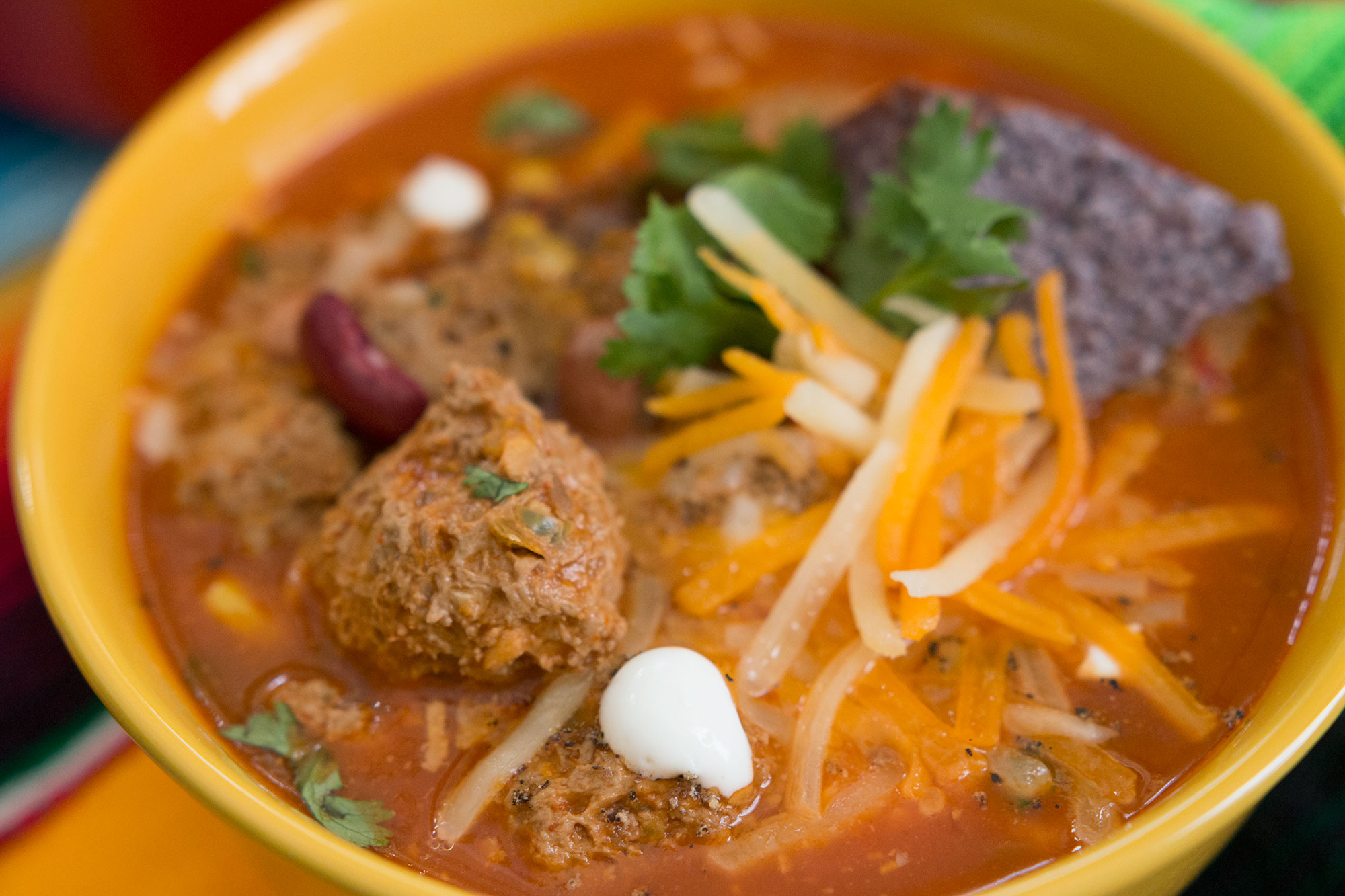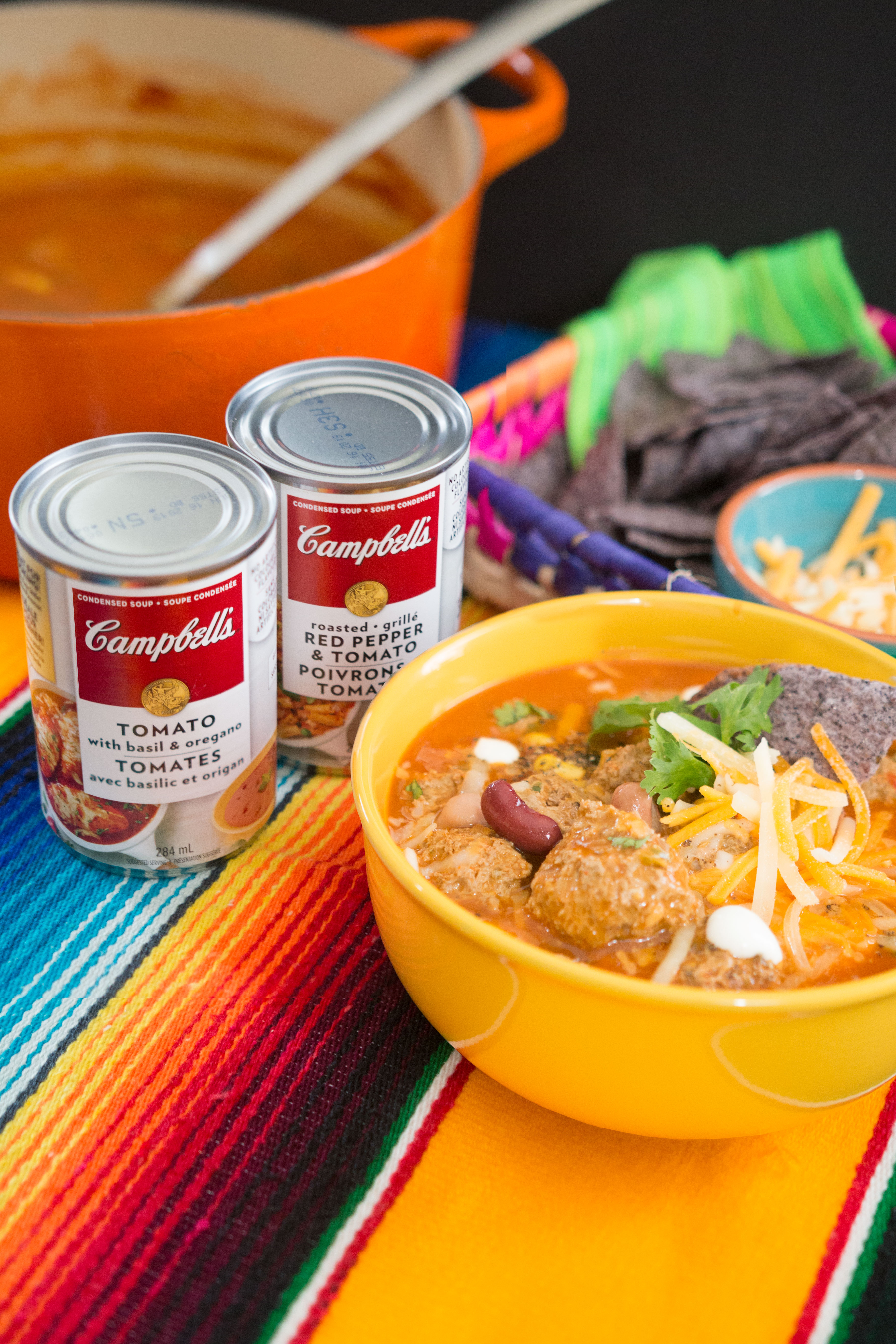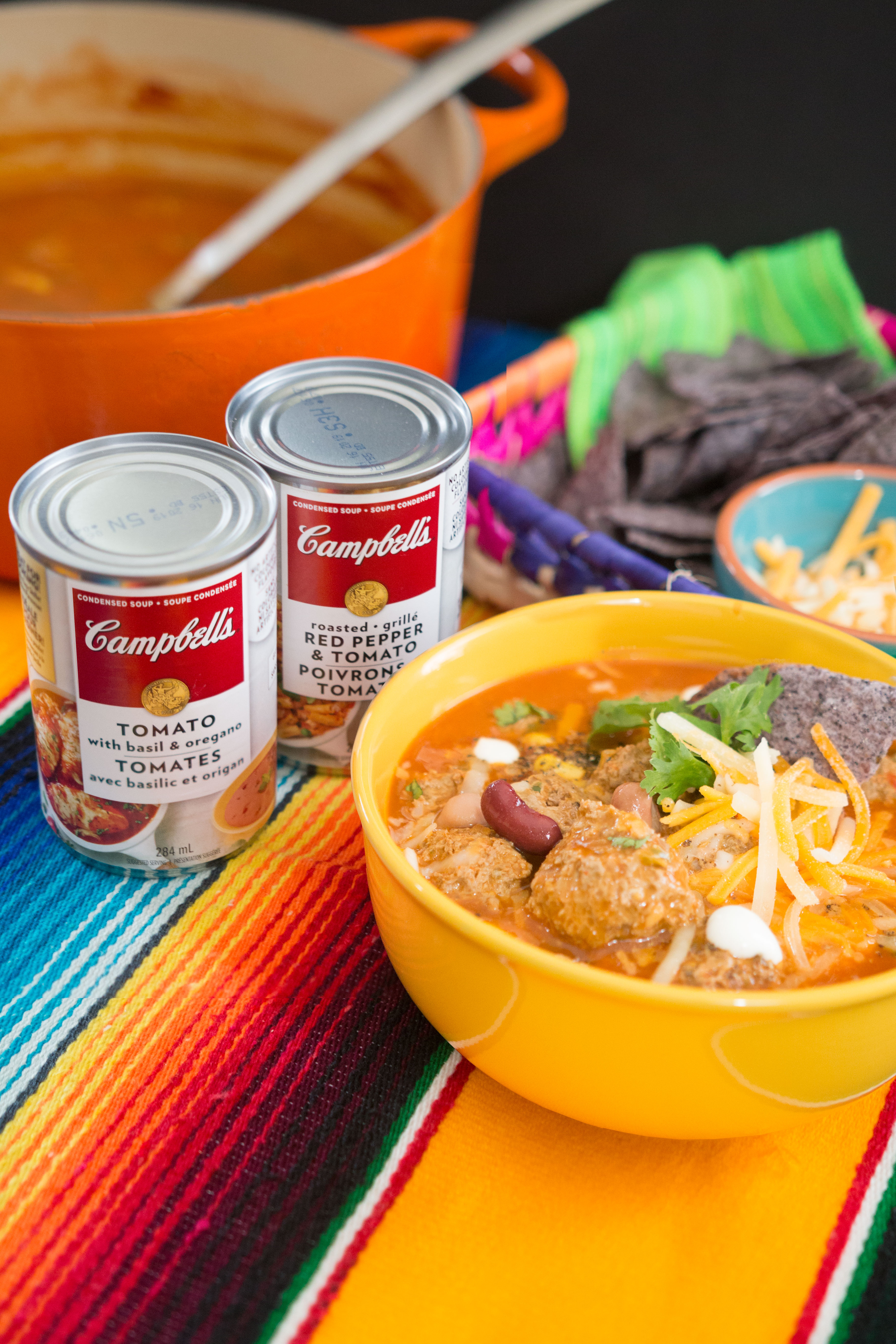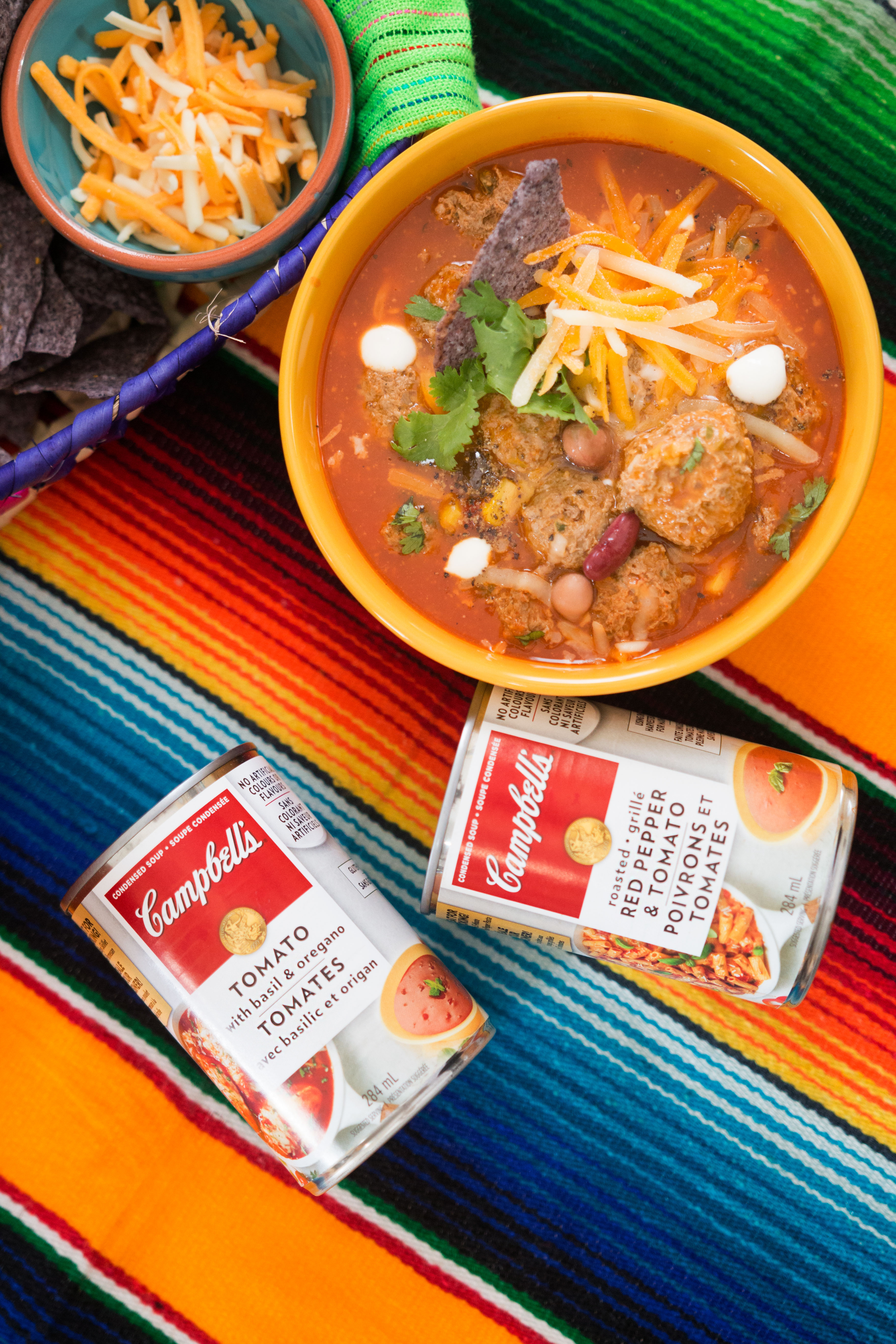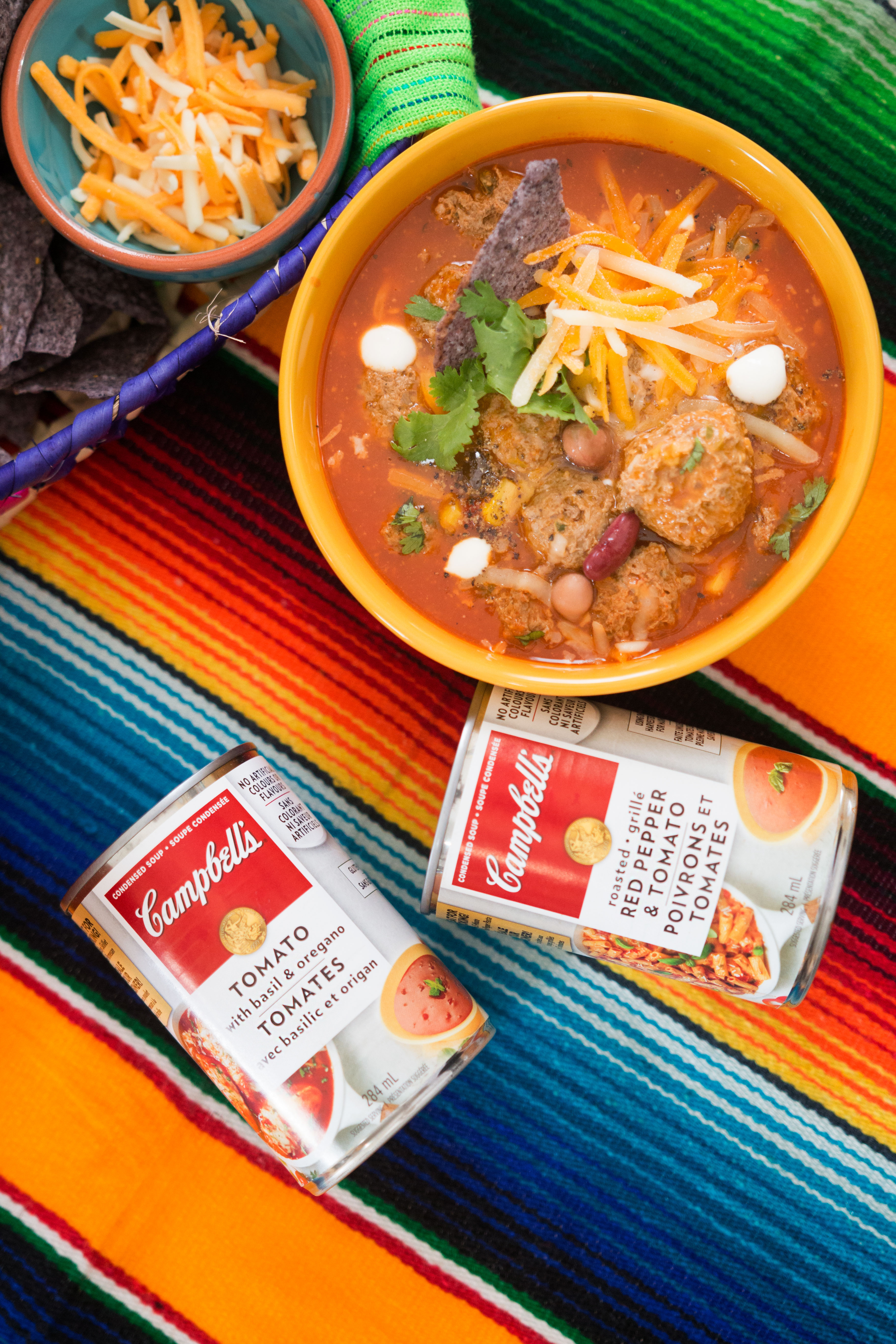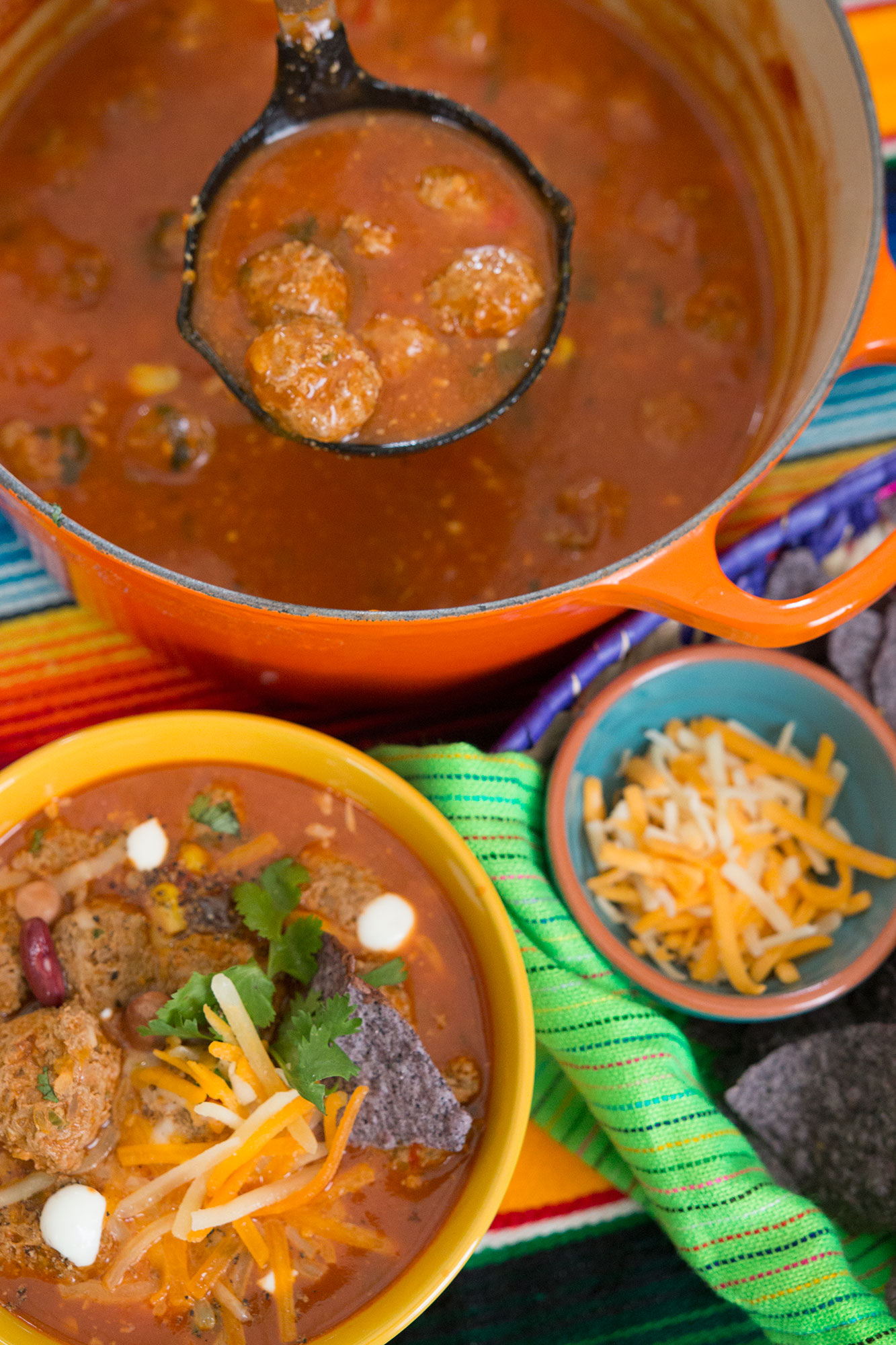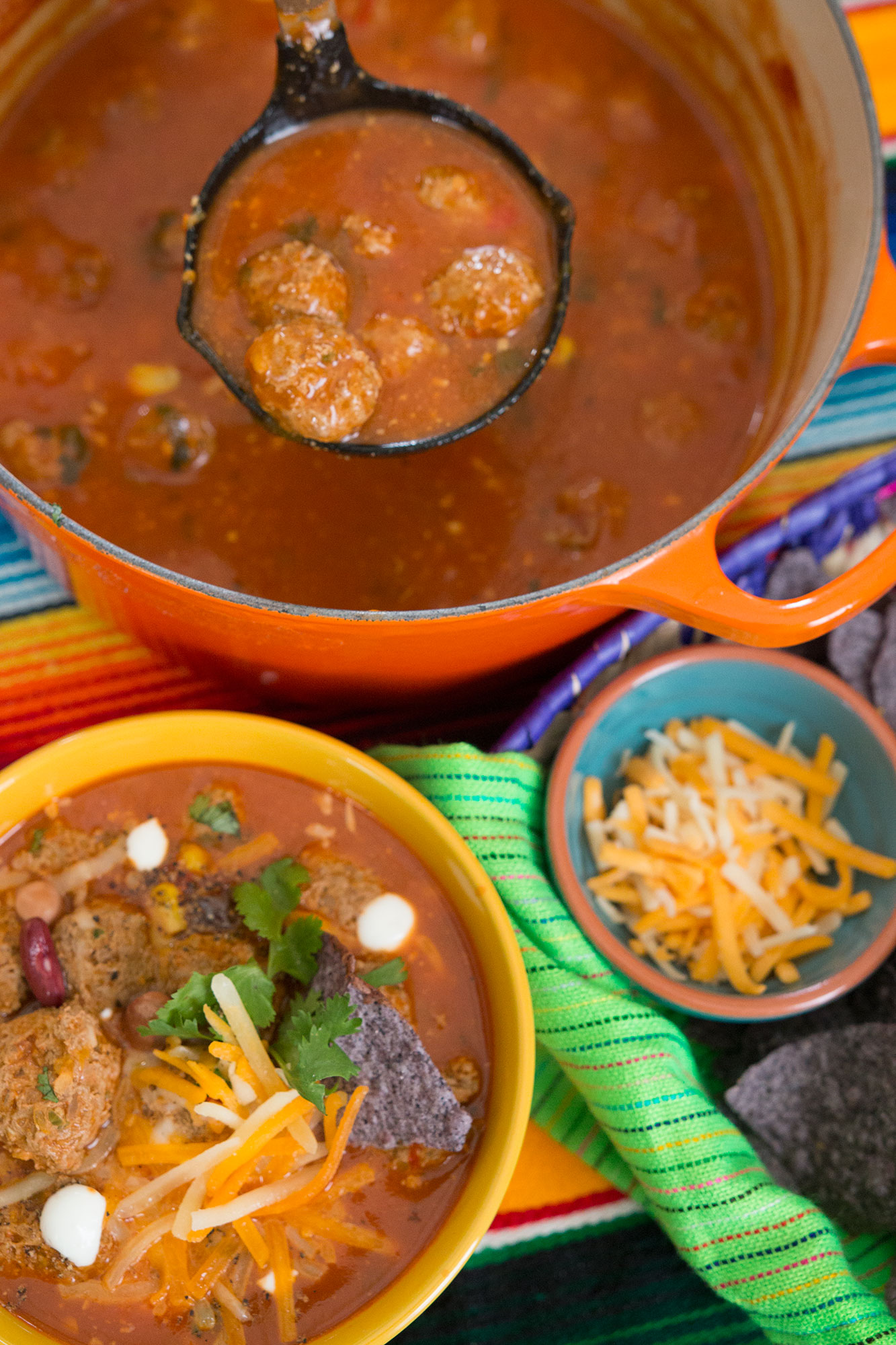 This recipe is sponsored by Campbell's® but the views are entirely my own.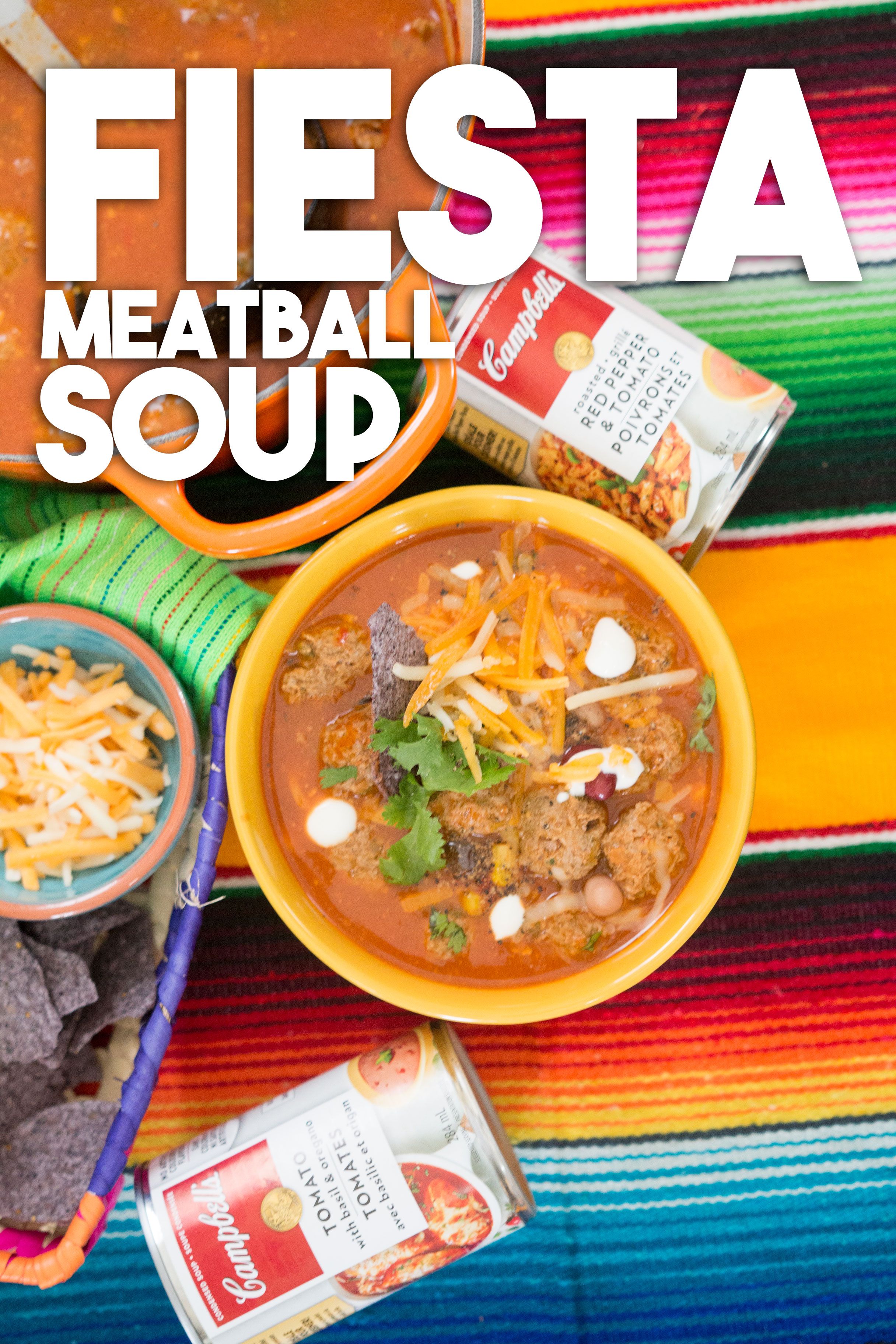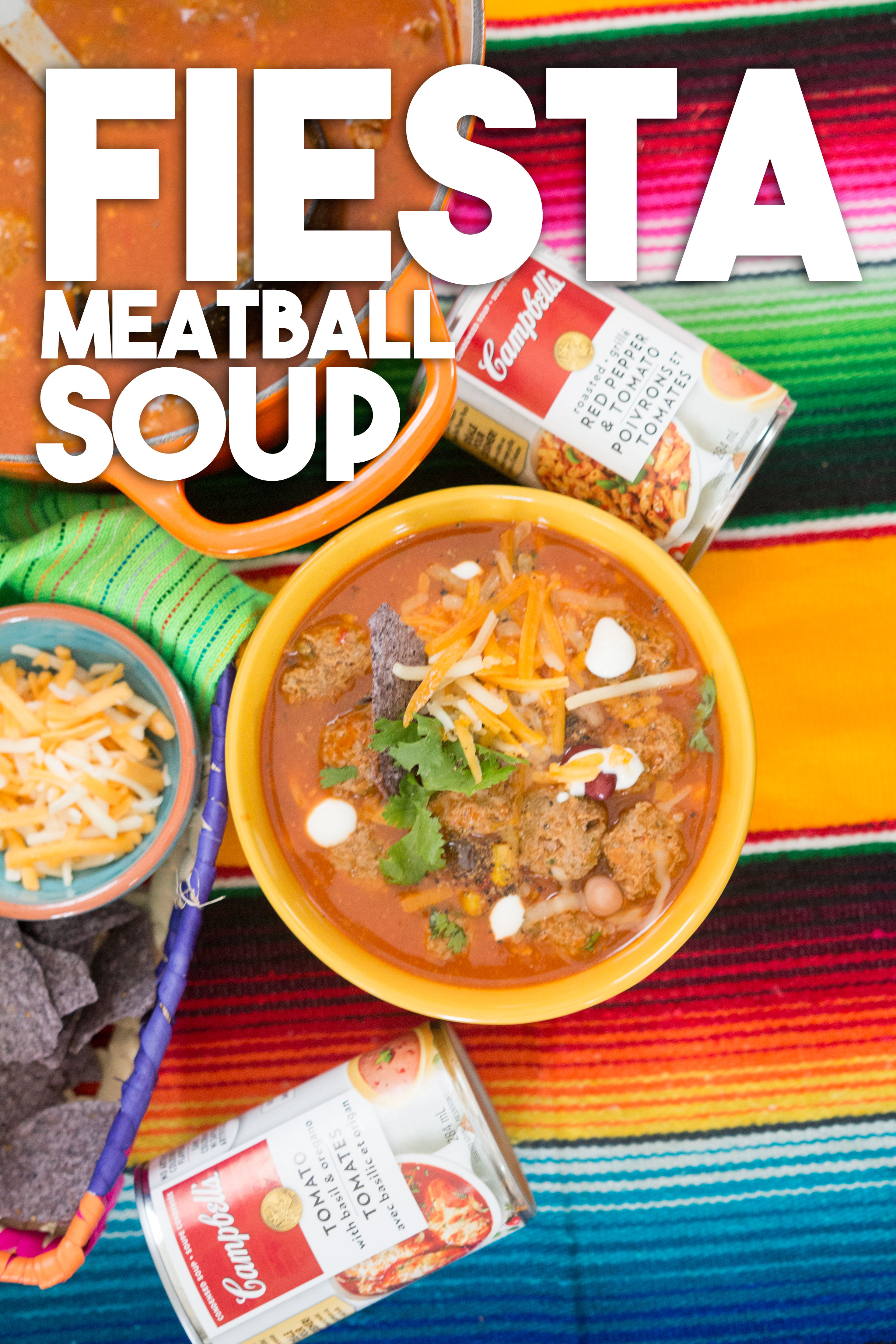 This hearty soup is a kid pleaser. Meatballs are simmered in a blend of roasted Red peppers & Tomatoes with hints of Basil & Oregano. It's studded with corn and mixed beans for additional protein and finished off with fresh cilantro and cheese.
When it comes to meals my kids just LOVE anything Mexican. From Tacos to Burritos, they can't get enough. We've been to Mexico several times and the flavours bring back so many fond memories! When it comes to Easy Weeknight Meals, I'm always looking for shortcuts to inject great flavor in a short time. Campbell's® condensed soups are a great way to prepare many recipes.
For this recipe I chose a combination of Roasted Red Pepper & Tomato and Tomato with Basil & Oregano soups. Together, these create the perfect base to simmer my meatballs in. Making meatballs for this recipe is super easy as well, just combine a few ingredients as listed in the recipe below and drop them into your soup. I also like to add beans and corn and finish off with cheese.
When I was developing this recipe and was playing with garnishes, I was surprised that my son who is also my taste tester, dunked the chip in the soup and asked for more. I also love that this soup is so filling that it's literally dinner in a bowl. With the meatballs and cheese, kids adore it but it's sophisticated and filling for the adults as well.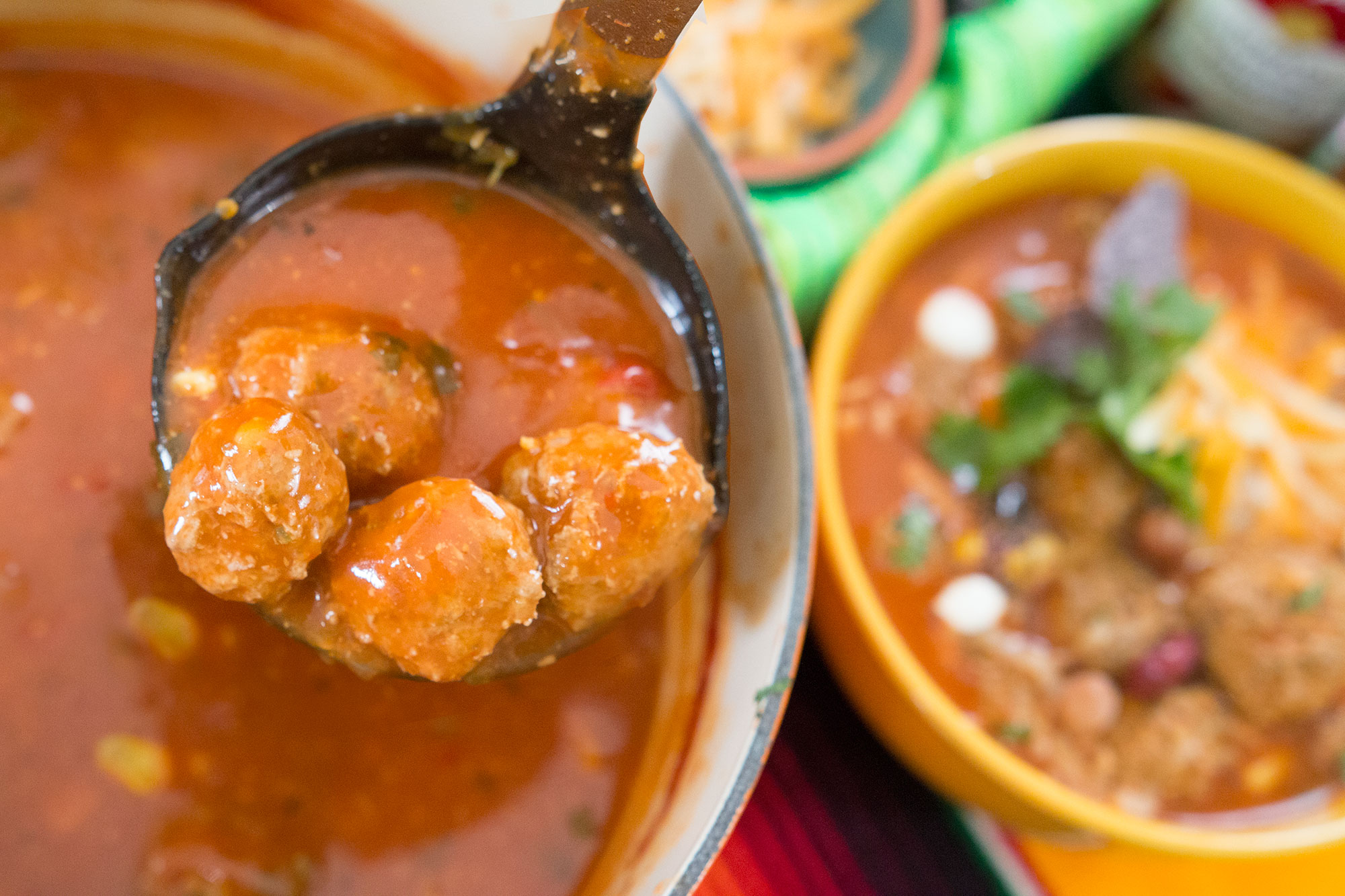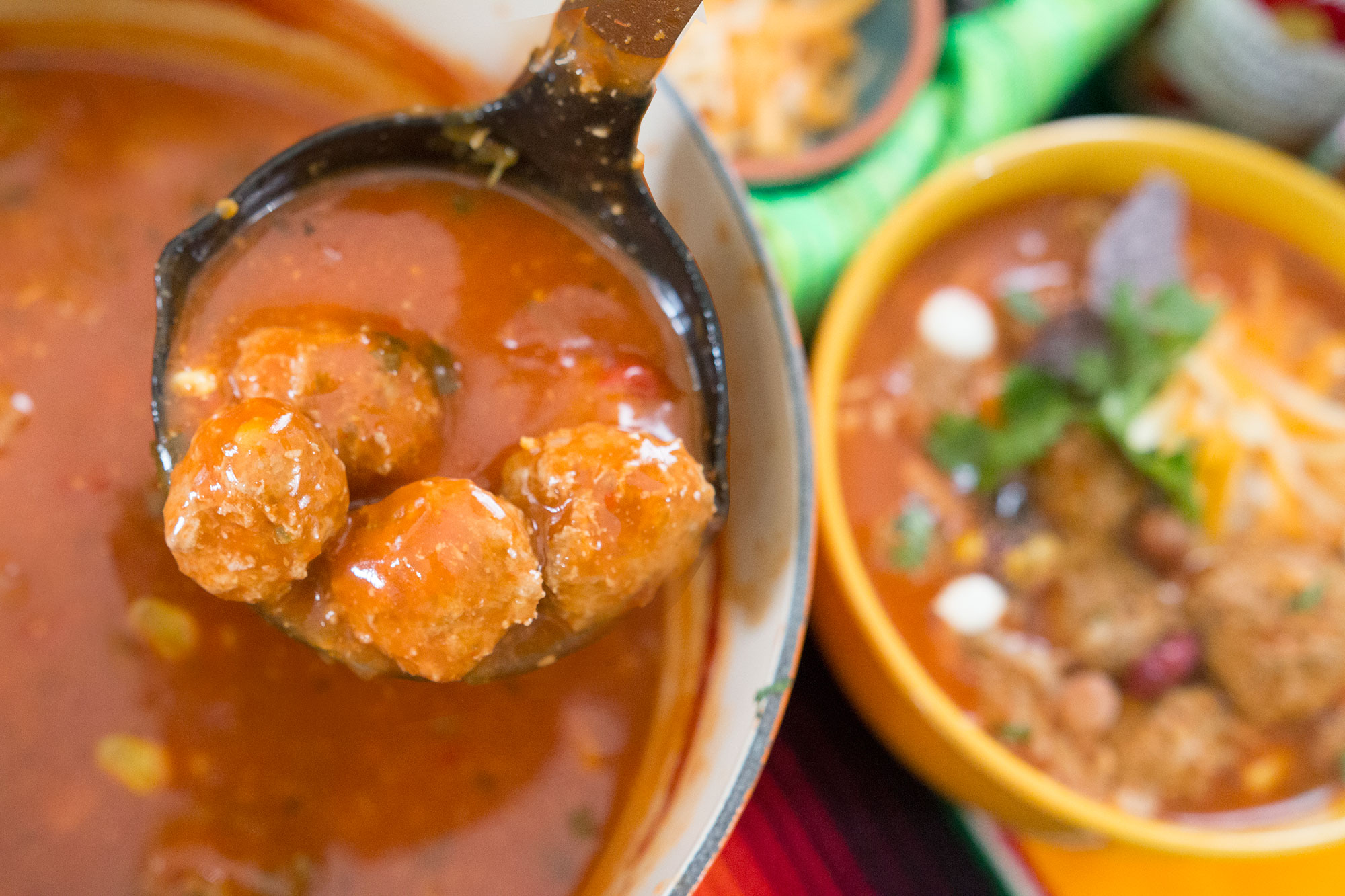 You can also make and simmer meatballs ahead and freeze them to make a quicker version of this soup. Or just freeze the soup after it's prepared. Leftovers make a tasty office lunch as well!
[youtube-subscriber nickname=kravingsblog]
Ingredients
Meatballs
10 oz 280 gms lean ground Beef
½ Onion (yield ½ cup)
½ Green Pepper (yield ½ cup)
4 cloves Garlic
1 tsp Salt
1 tsp Taco seasoning
½ Egg
Soup
1 can each Campbell's® Roasted Red Pepper & Tomato & Tomato with Basil & Oregano
½ cup mixed Beans
½ cup Corn
½ cup chopped Cilantro
¼ cup Cheese
Optional hot sauce
Garnish
Cheese, Cilantro, Tortilla chips and Sour cream
Instructions
Process the onion, green pepper and garlic together
Add the ground beef, salt, taco seasoning, egg and grind again
Chill the meat mixture for best results
In a soup pot, heat the Campbell's® soup together with 852 ml water
Add salt to taste
Remove the chilled meat, form meat balls and drop into the soup to cook
Add mixed beans and corn
Add cheese
Add hot sauce if required
Garnish with cheese, coriander, tortilla chips and dollops of sour cream
https://kravingsfoodadventures.com/fiesta-meatball-soup/