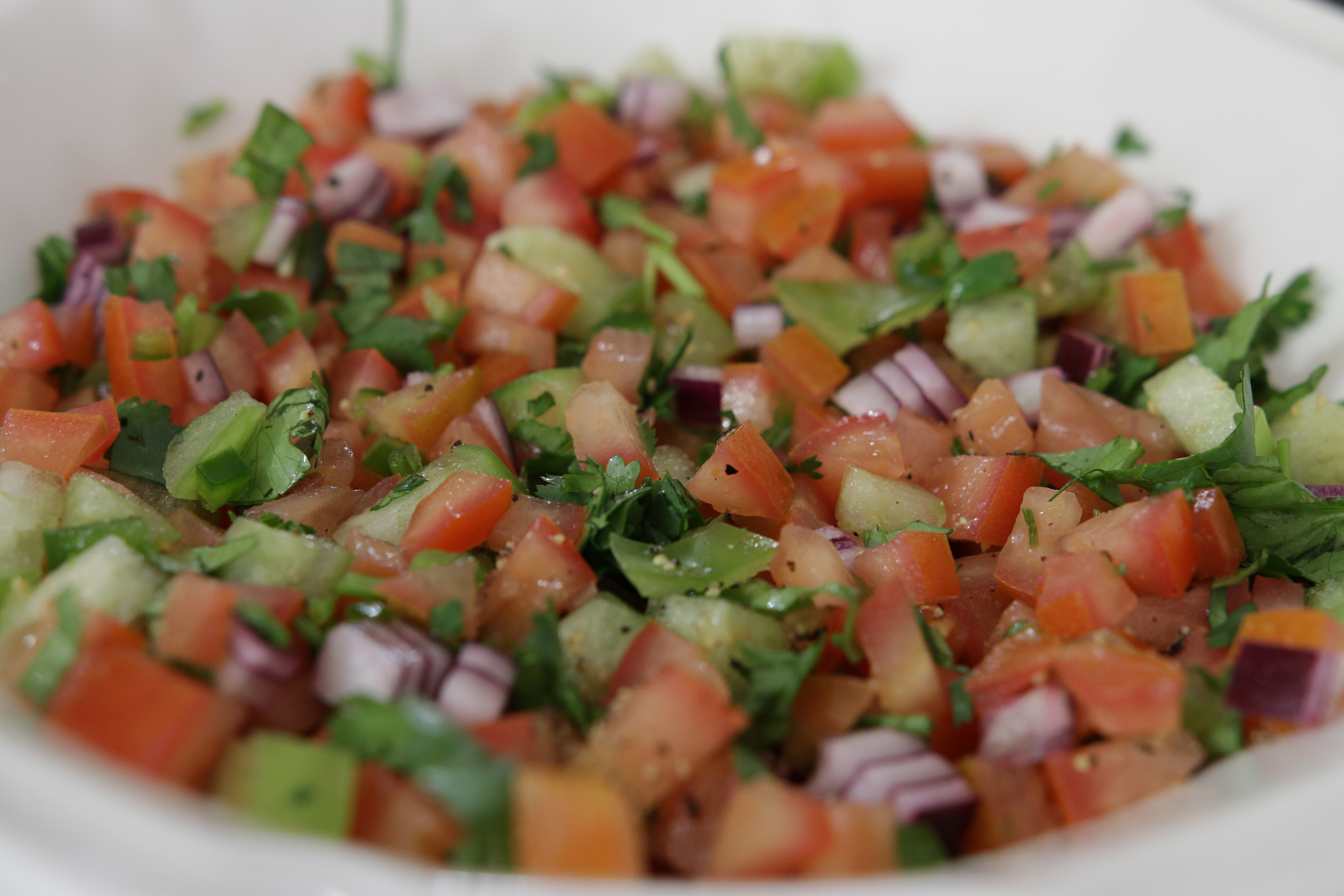 View step by step video instructions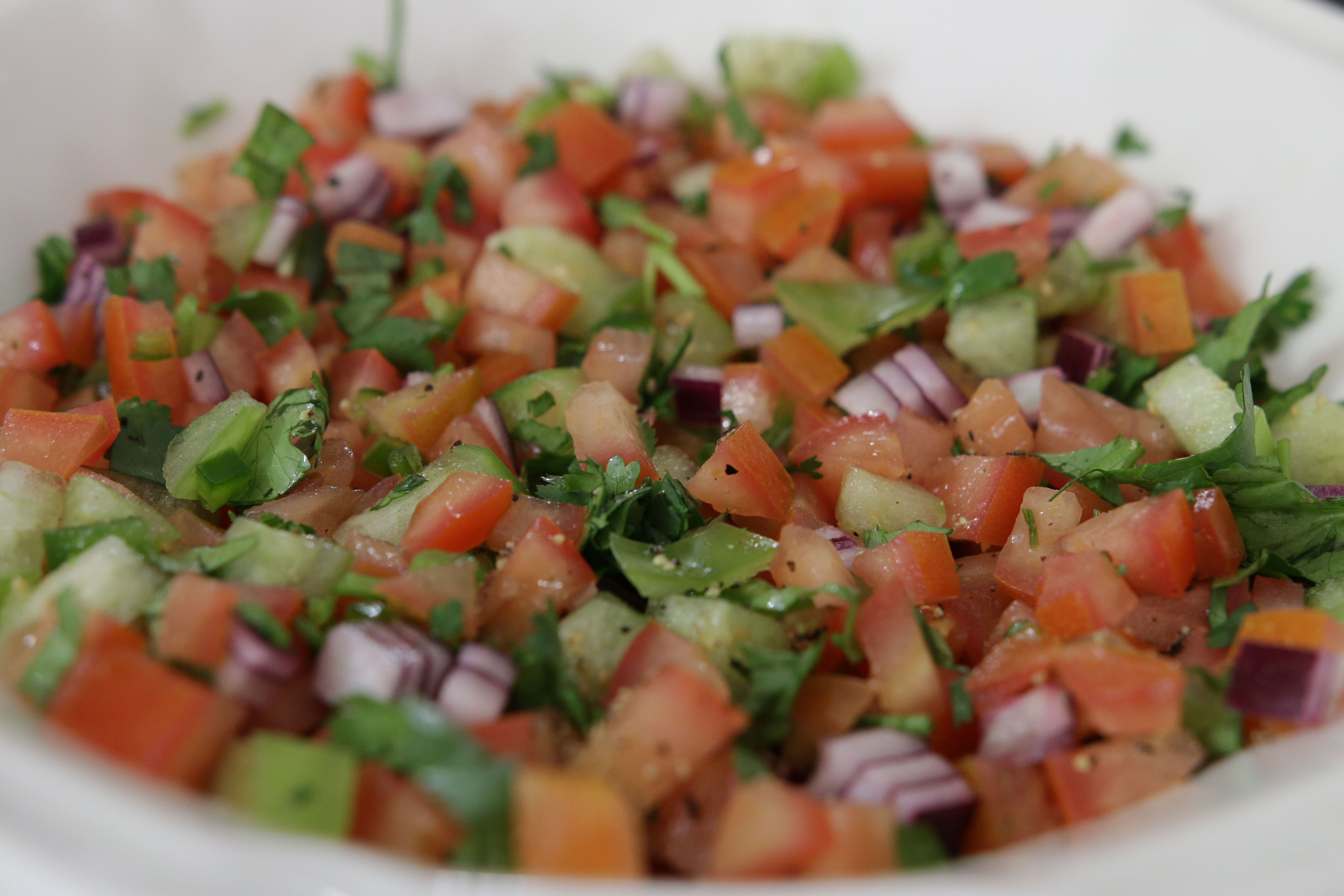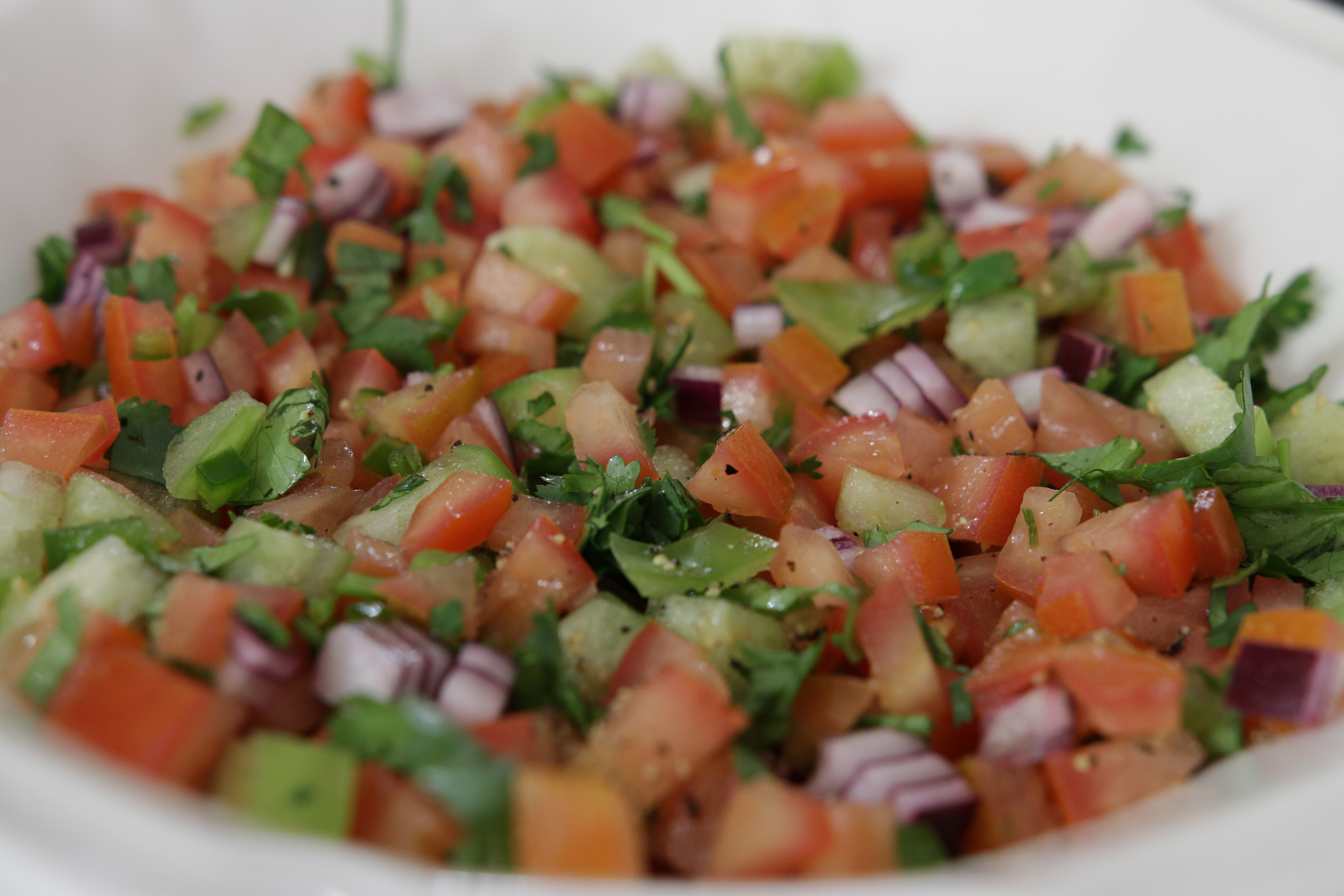 Pico de gallo screams 'FIESTA', it's also super tasty. I think of Pico as a simple fresh salad that can accompany anything but best with some delicious fish or shrimp. I've visited Mexico many times, and the one thing that I kept going back for more was the Pico. I like to deseed my tomatoes before I chop them, it's really a personal preference but the tomatoes excuse a lot of water anyway, so reducing the seeds will just reduce the amount of liquid in the Pico.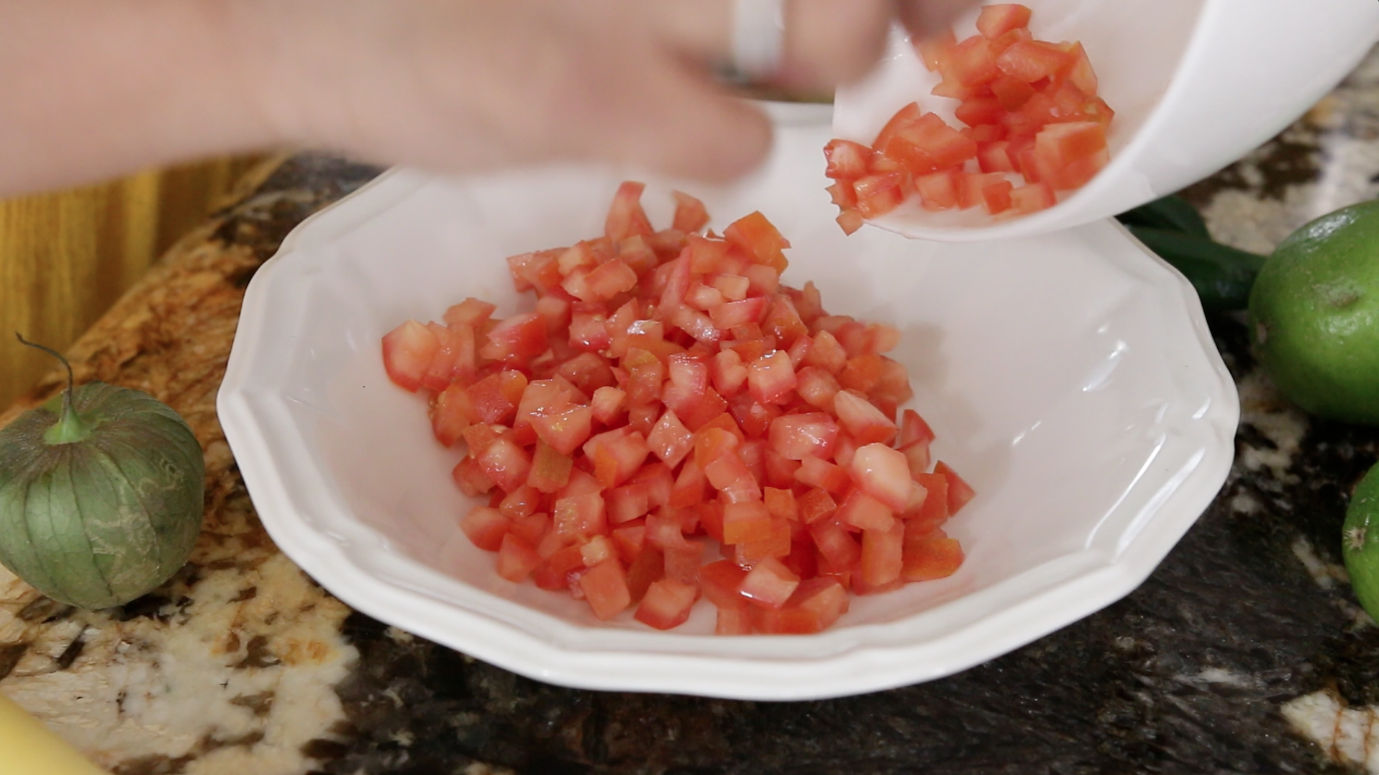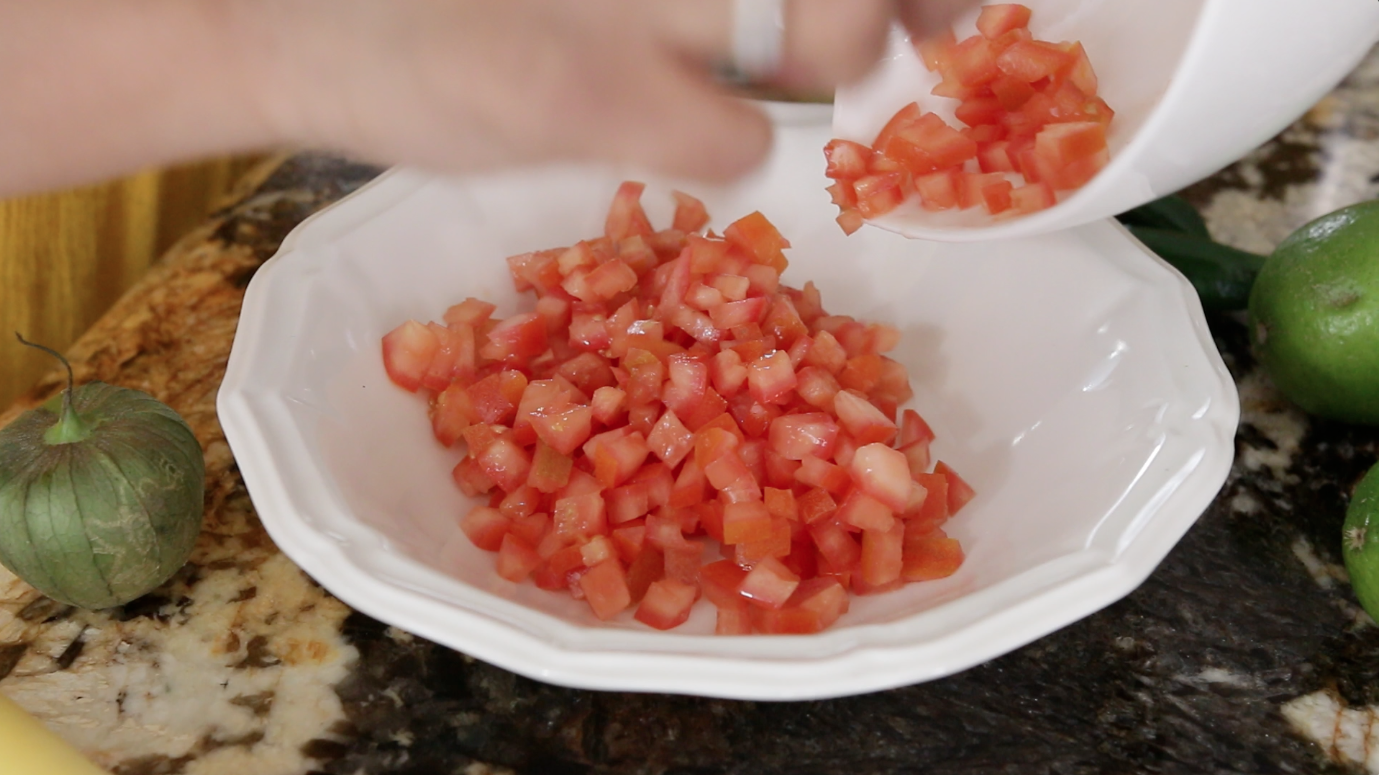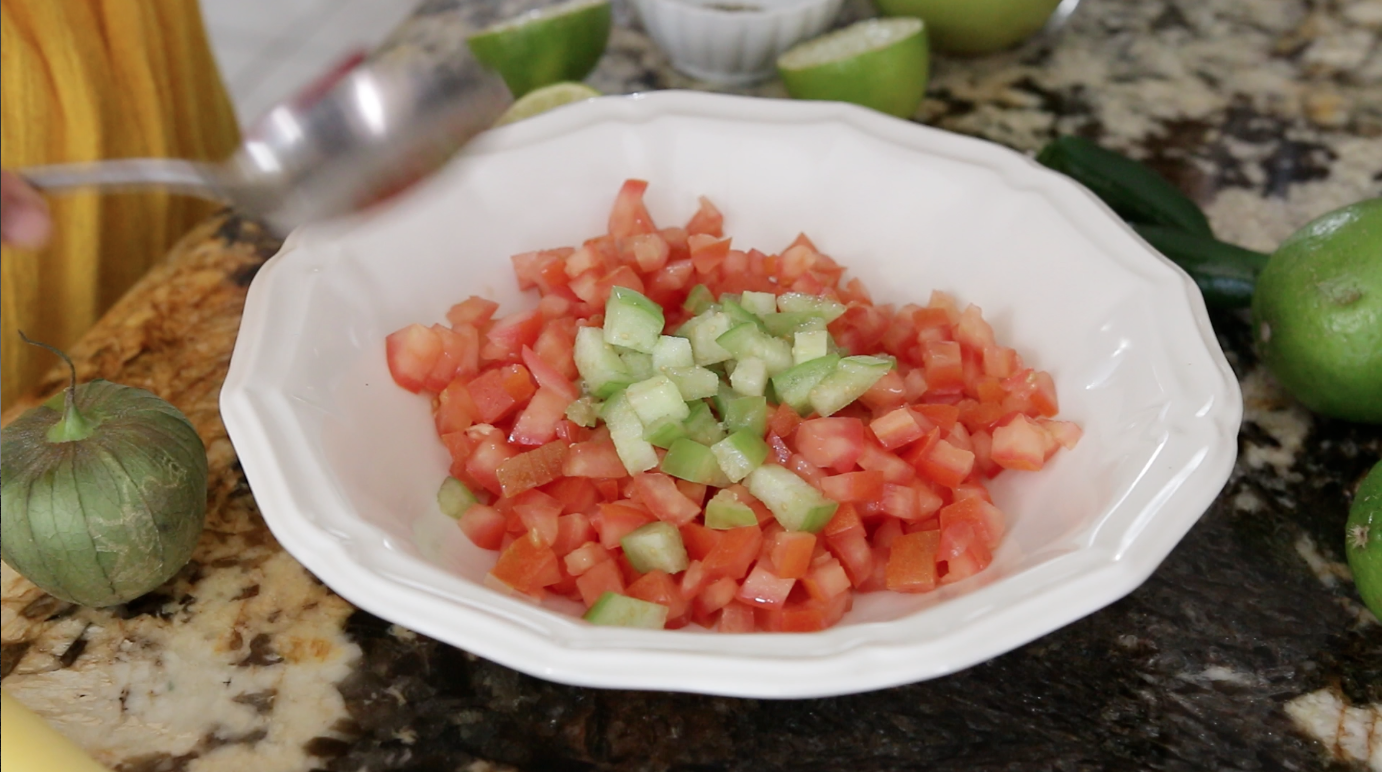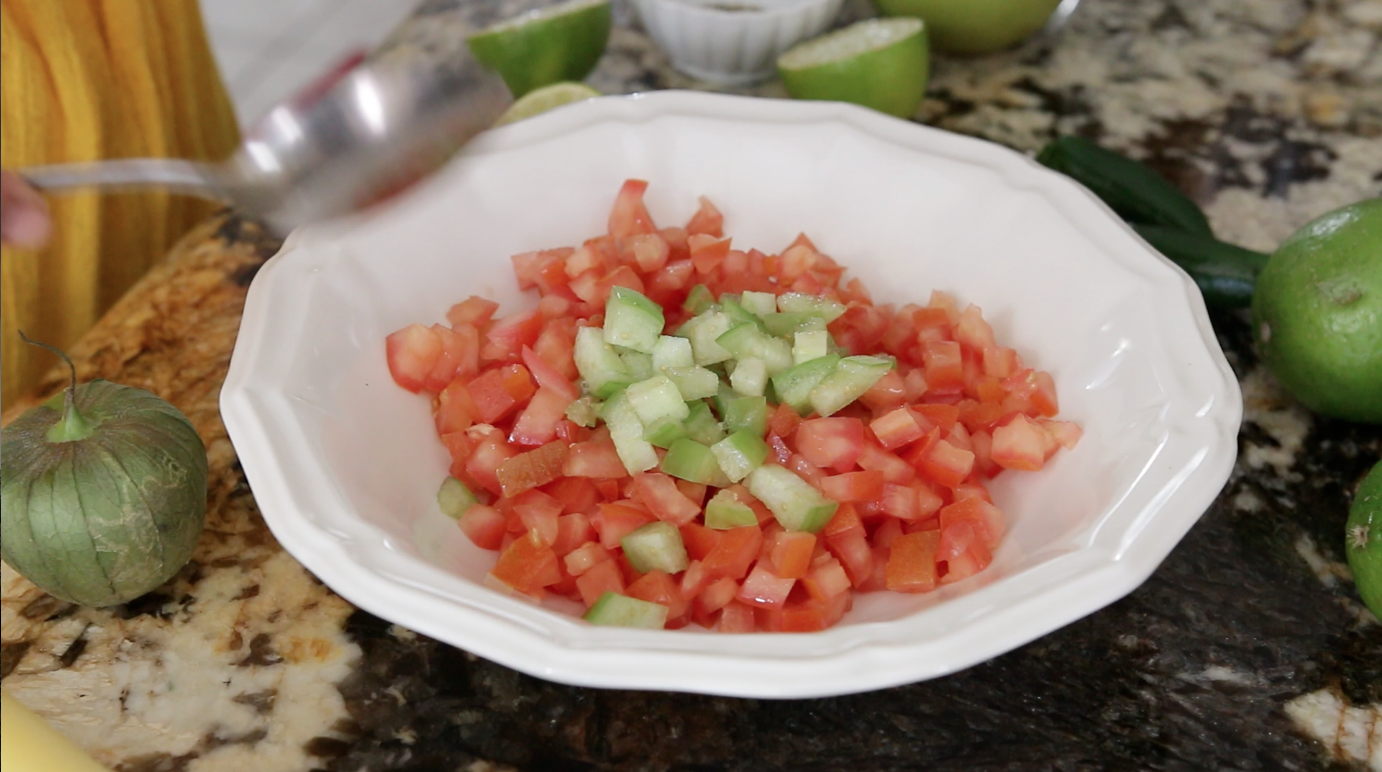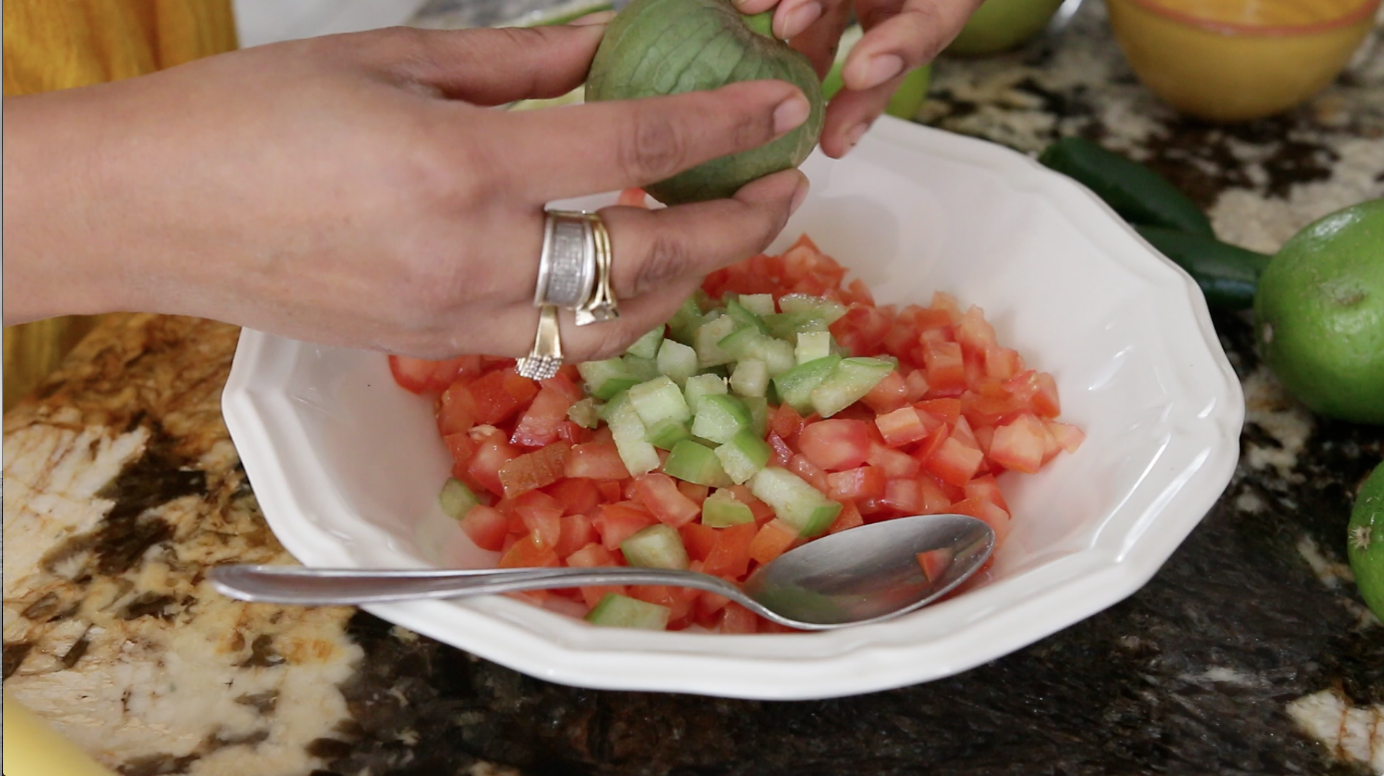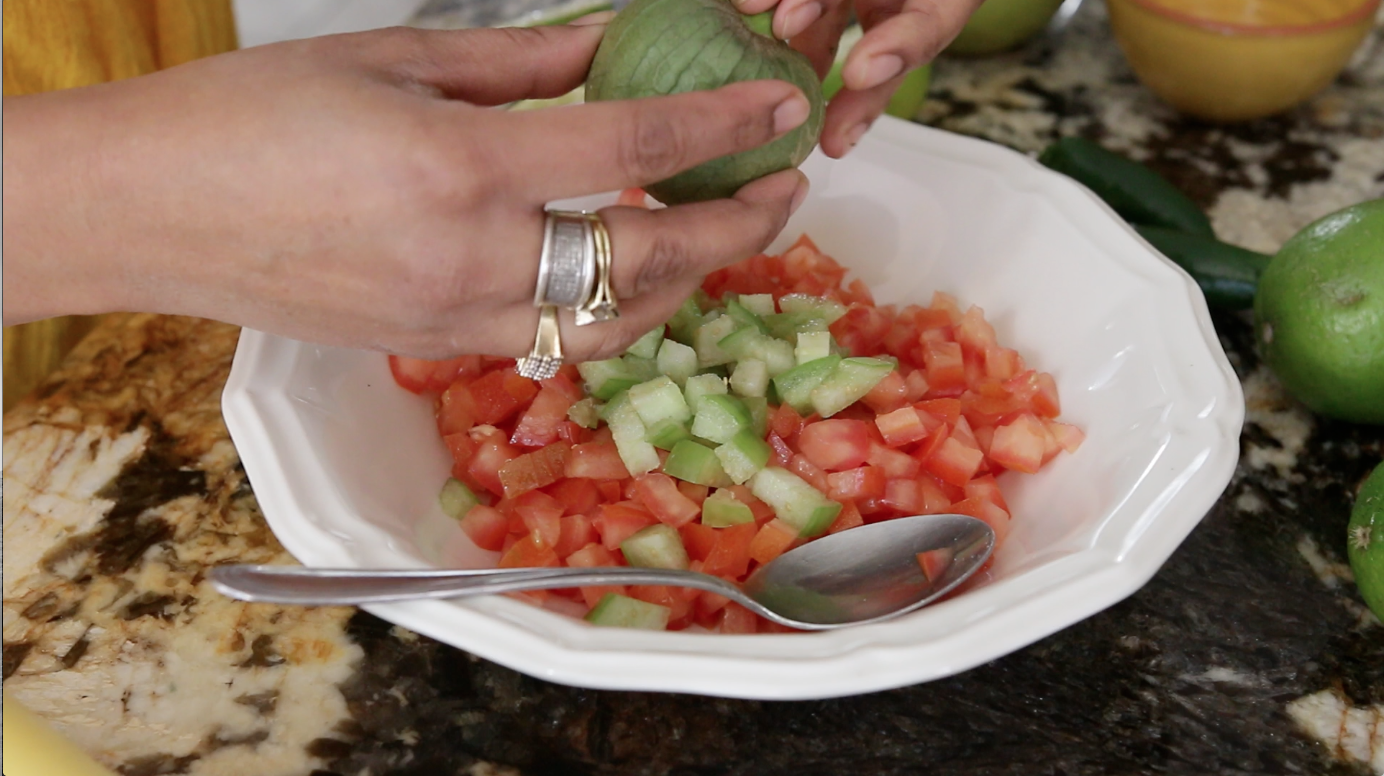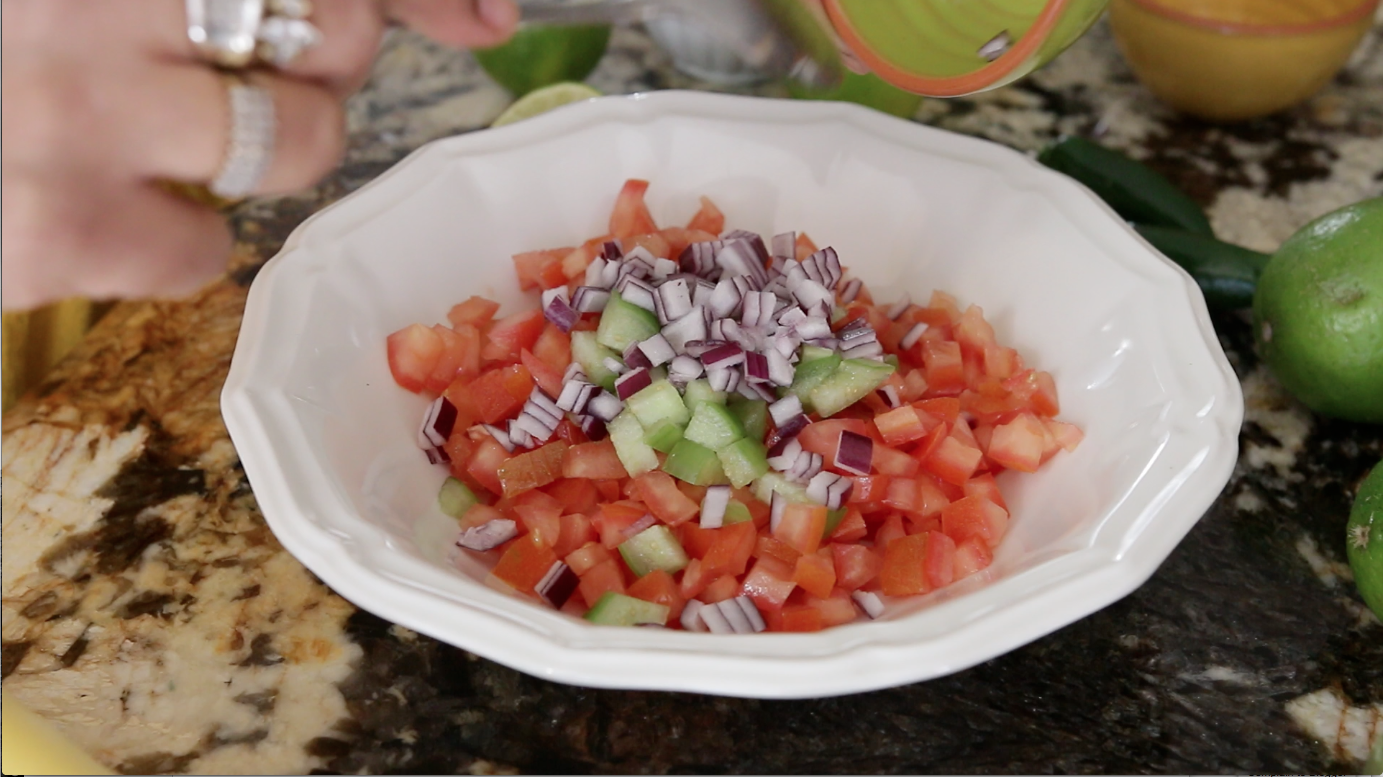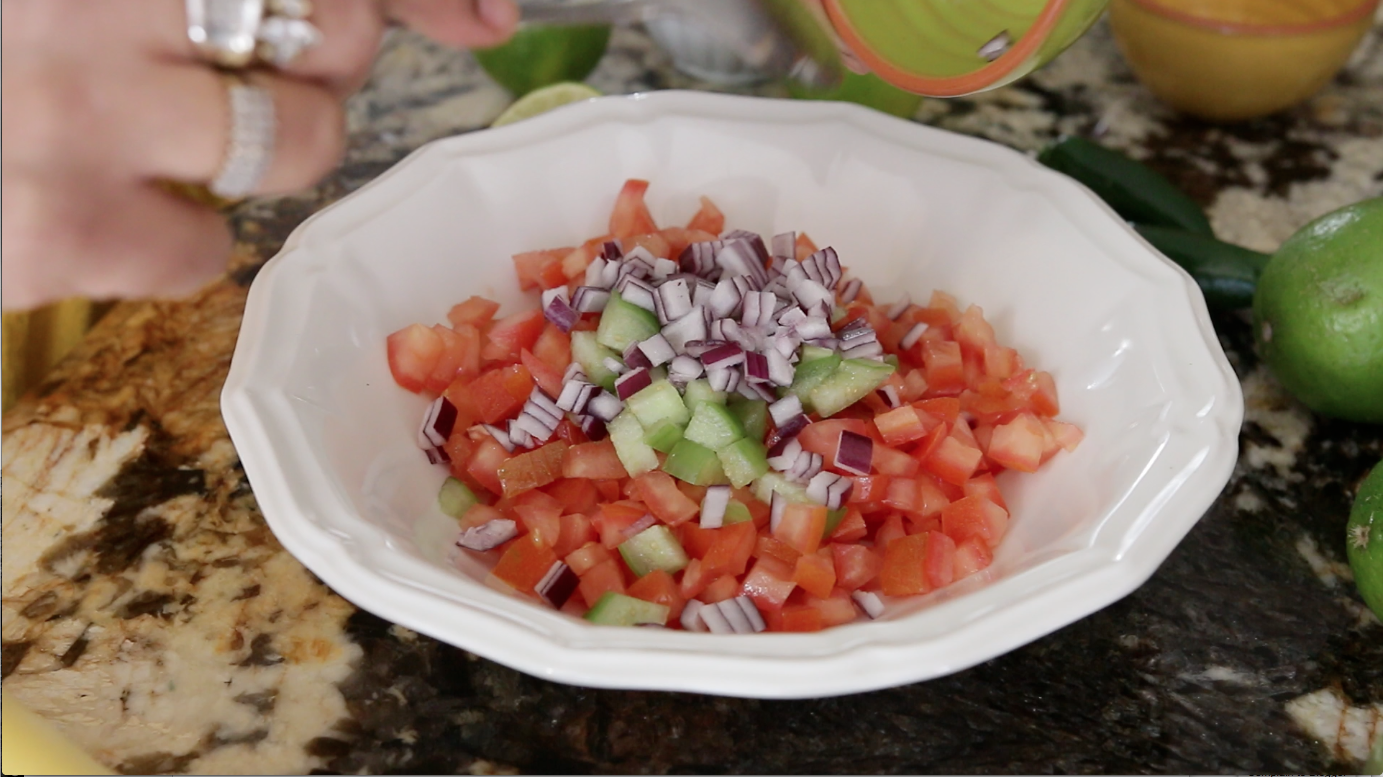 Ingredients
Ingredients
2 ripe tomatoes – seeded and diced
1/2 jalapeño pitted, deseeded and finely chopped
2-3 tbsps red onion
1 tomatillo chopped (optional)
Juice of a lime
Salt to taste
Cilantro
Instructions
Mix everything together and serve!
https://kravingsfoodadventures.com/pico-de-gallo/