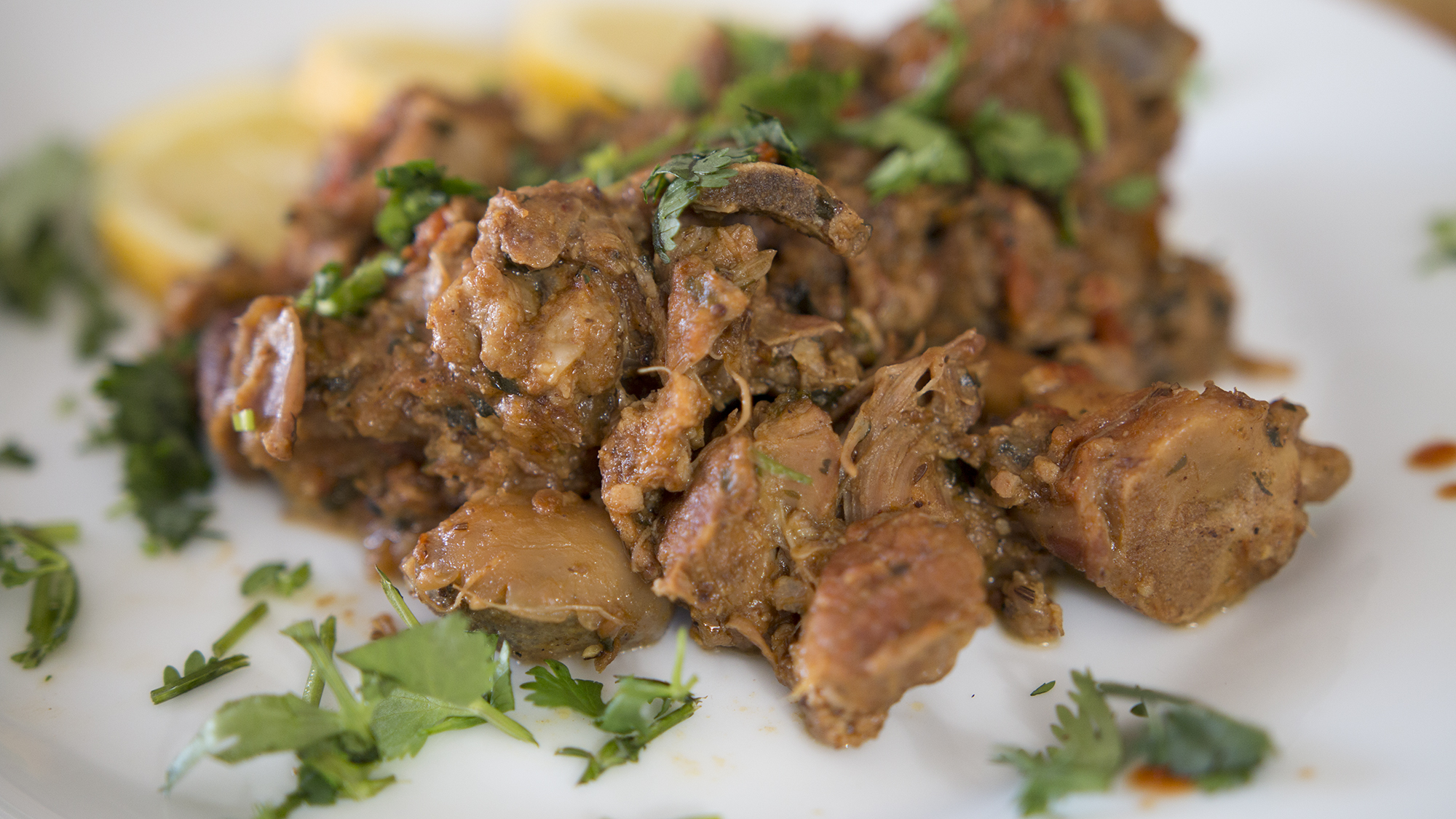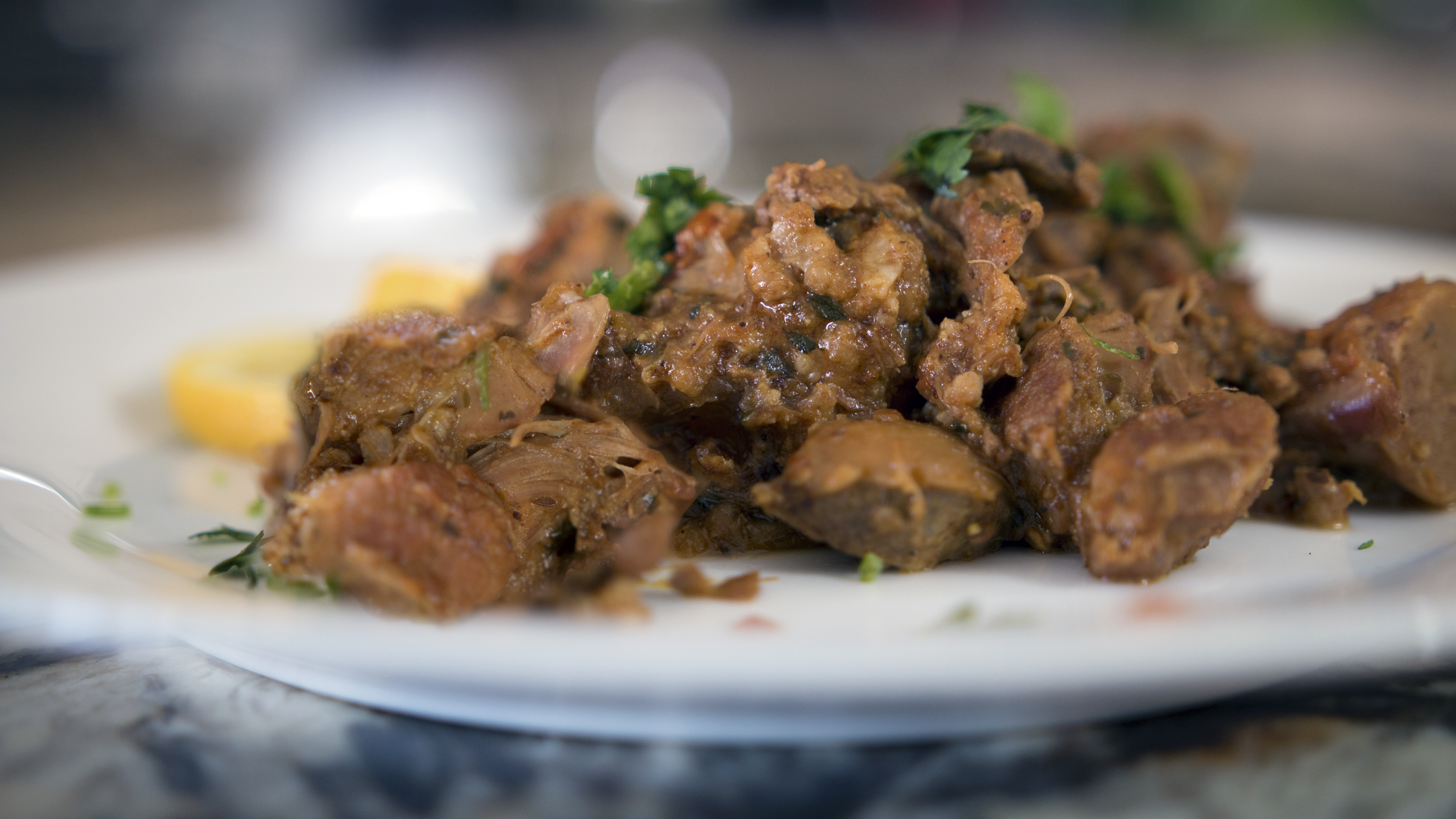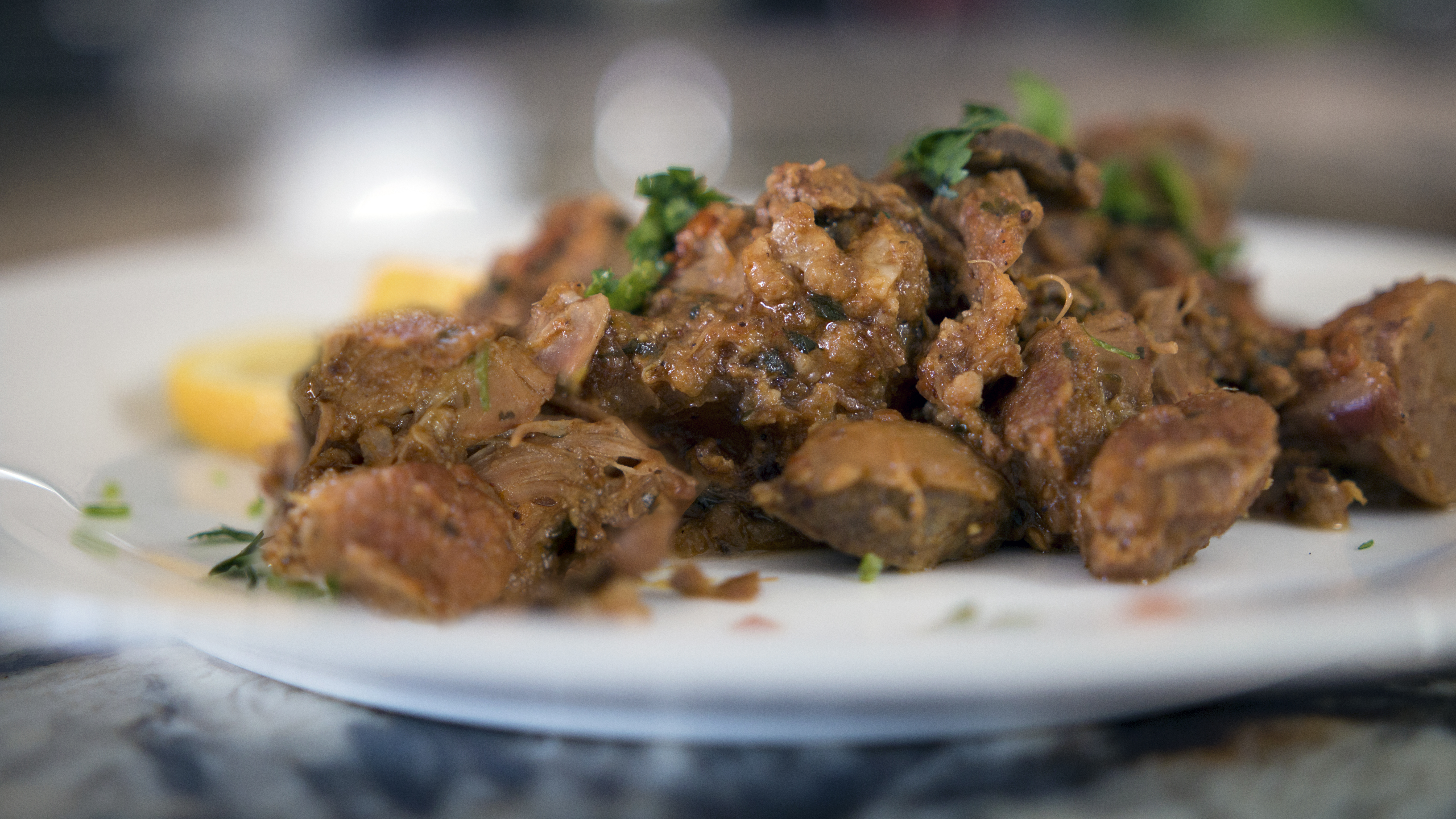 Most Canadians love their double double … most Indians too …2 is always better than one and when my friend told me about a dish that was prepared with both mutton chunks and ground mutton, I was all over it! I have no idea where the name come from, I tried to research it and didn't find anything that made sense. If I do find it, I will post an addendum, or if you find it, please let me know in the comments below. This curry is usually slow cooked and requires patience and TLC. If you have a pressure cooker, it can cut down the cooking time quite a bit.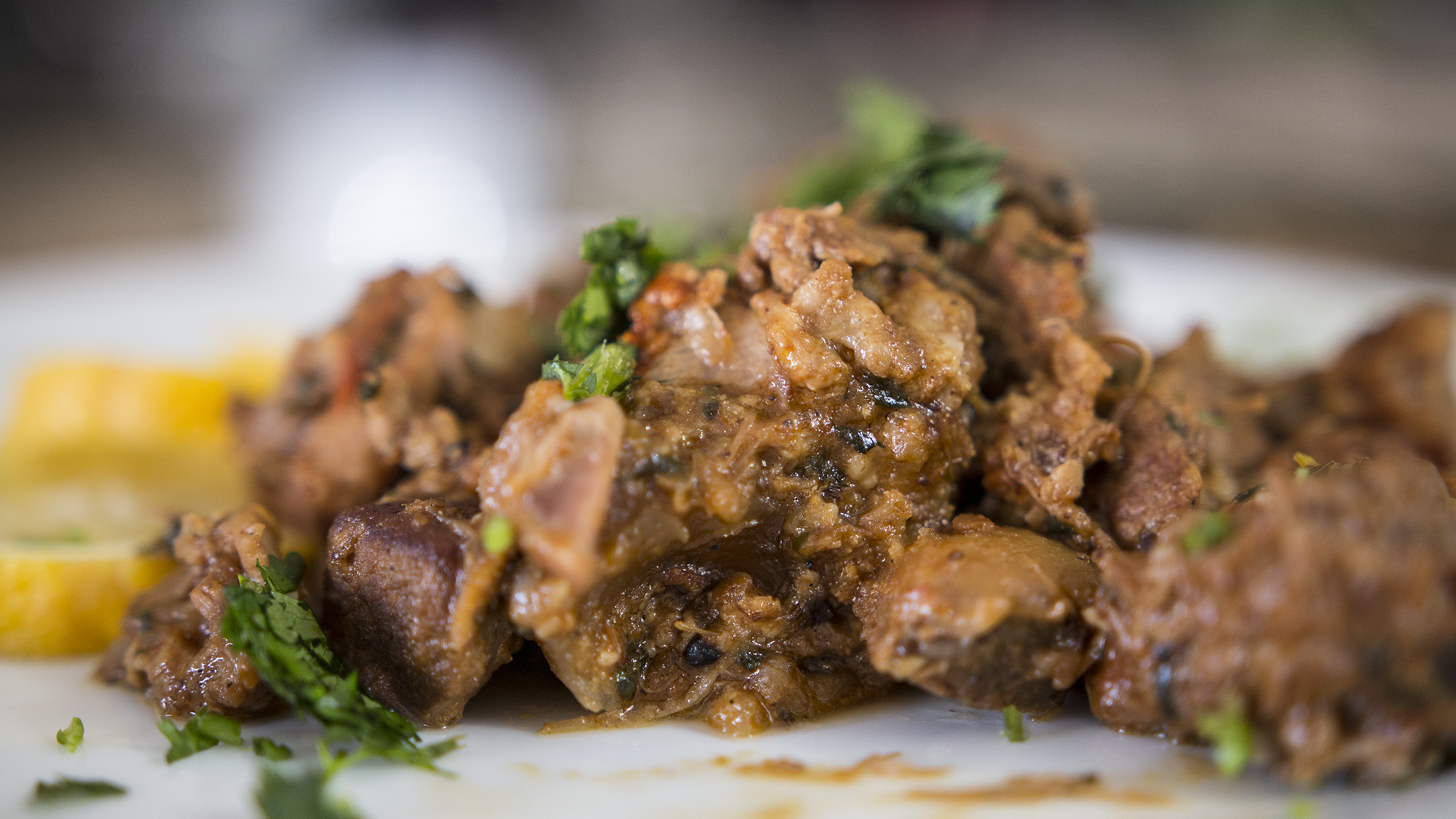 [youtube-subscriber nickname=kravingsblog]
Ra Ra Gosht – Chunks of meat and ground meat cooked together in a spicy curry
Ingredients
2. 2 lbs Mutton or lamb
1/4 pound ground mutton or lamb
2 red onions sliced
2 tsps coriander powder
Garam masala – Roast and grind 1 tsp each regular and black cumin(shahi jeera), 2 pieces mace(javitri), 2 black cardamoms and a stick of cinnamon. Can sub 3 tsps garam masala
2 tbsps ginger and garlic paste
3 tsps red chilli paste (recipe)
2 chopped tomatoes
6 – 8 cups of water
1 cup stirred yogurt
1 cup chopped coriander
Salt to taste
1 tsp fresh ground pepper
Oil for frying
Instructions
Making sure the mutton is quite dry, heat some oil in a sauté pan and brown the meat on both sides. This can take about 5 – 7 mins.
In a separate frying pan fry 2 sliced red onions till a light golden brown.
Remove the onions and add to the meat and mix well.
Add the coriander and garam masala(previously roasted and ground).
Add the ginger and garlic paste and chili paste and mix really well.
Add the chopped tomatoes.
Add a cup of water, cover and cook for about a half hour. Squish the tomatoes down with the back of your spoon, add salt and more water and continue cooking for another hour, stirring at intervals and adding water when the gravy gets dry. If you have a pressure cooker, you could just cook it in the pressure cooker.
Once the meat is nice and tender, add the yogurt and coriander and more water if required.
Cover and cook for 15 mins, add the raw ground meat, salt as required, pepper and more water and cook till done for another 15 mins.
https://kravingsfoodadventures.com/ra-ra-gosht-chunks-of-meat-and-ground-meat-cooked-together-in-a-spicy-curry/