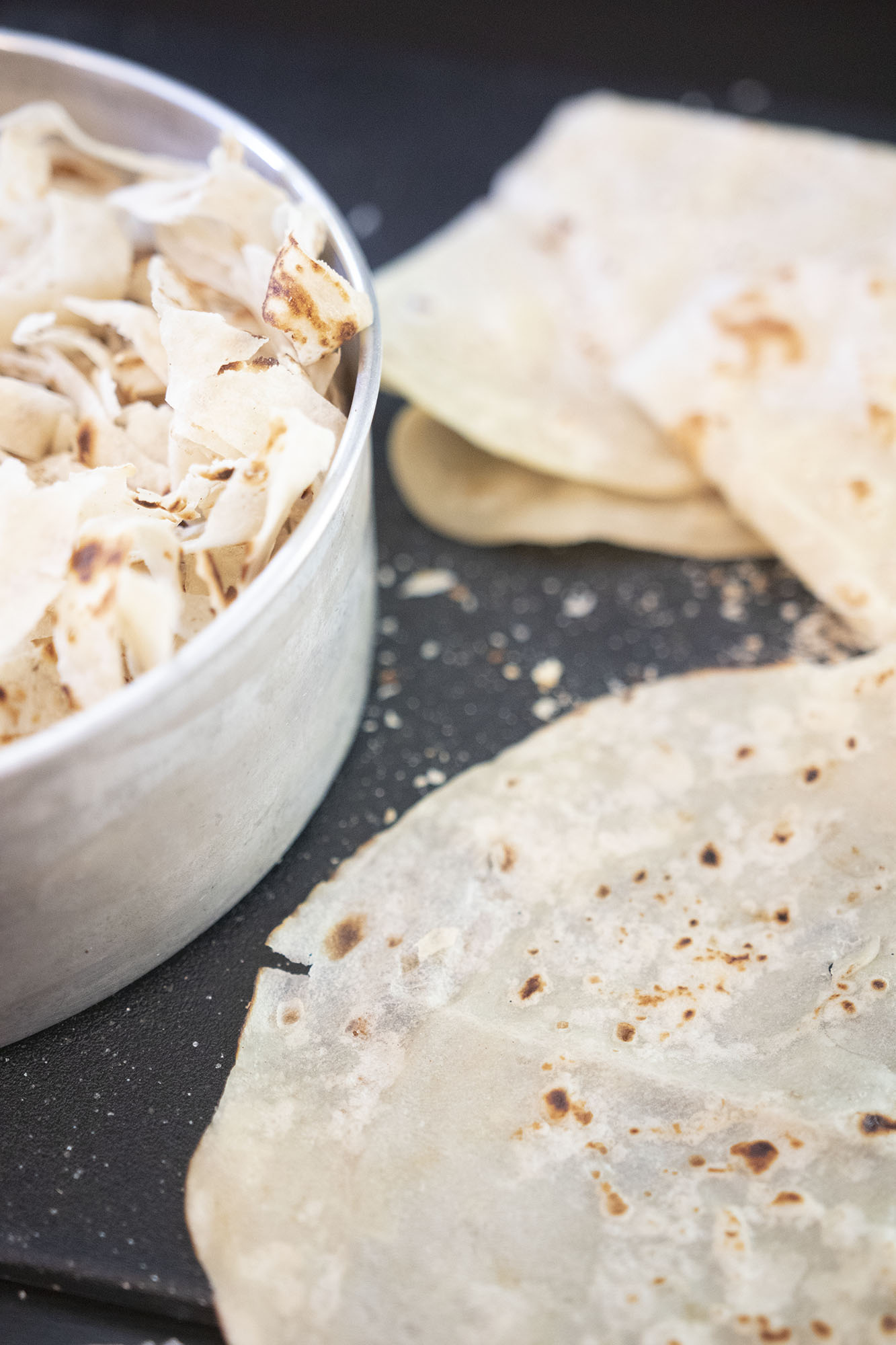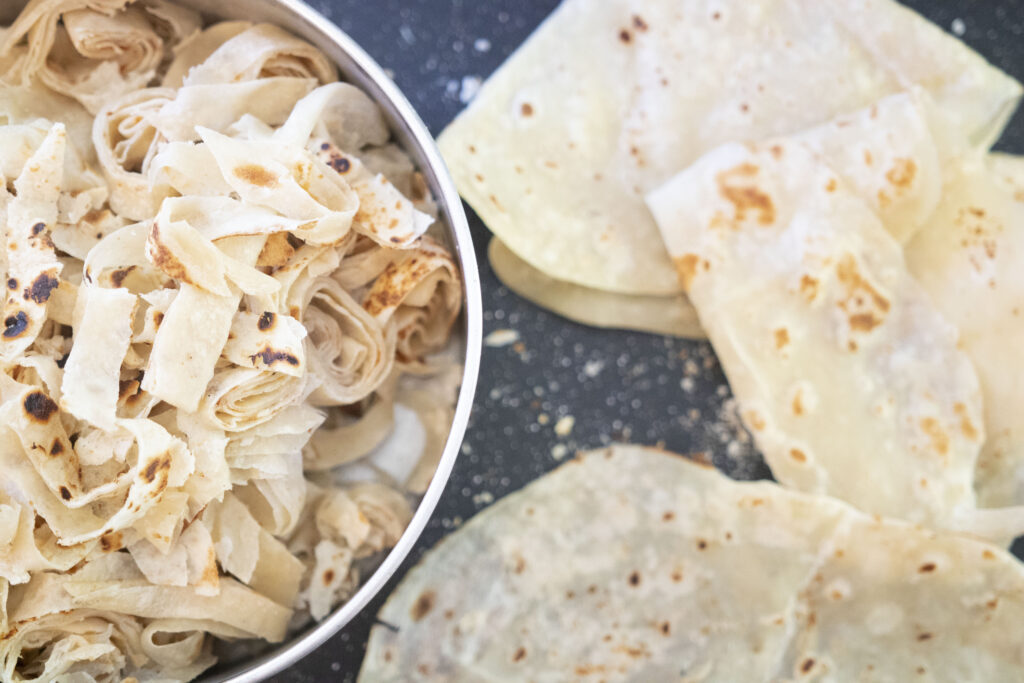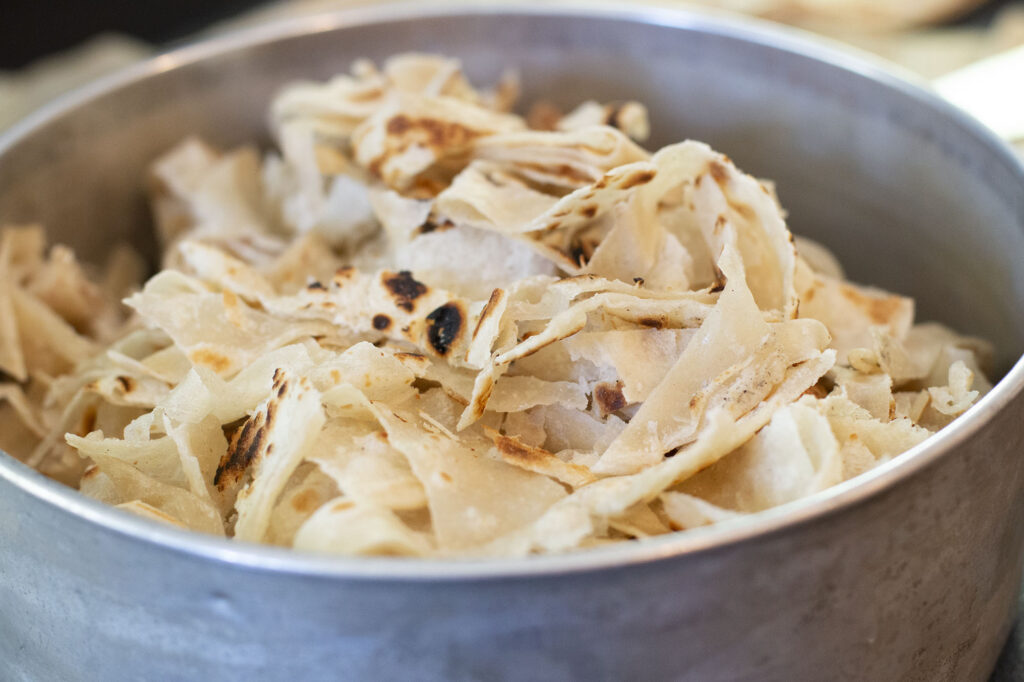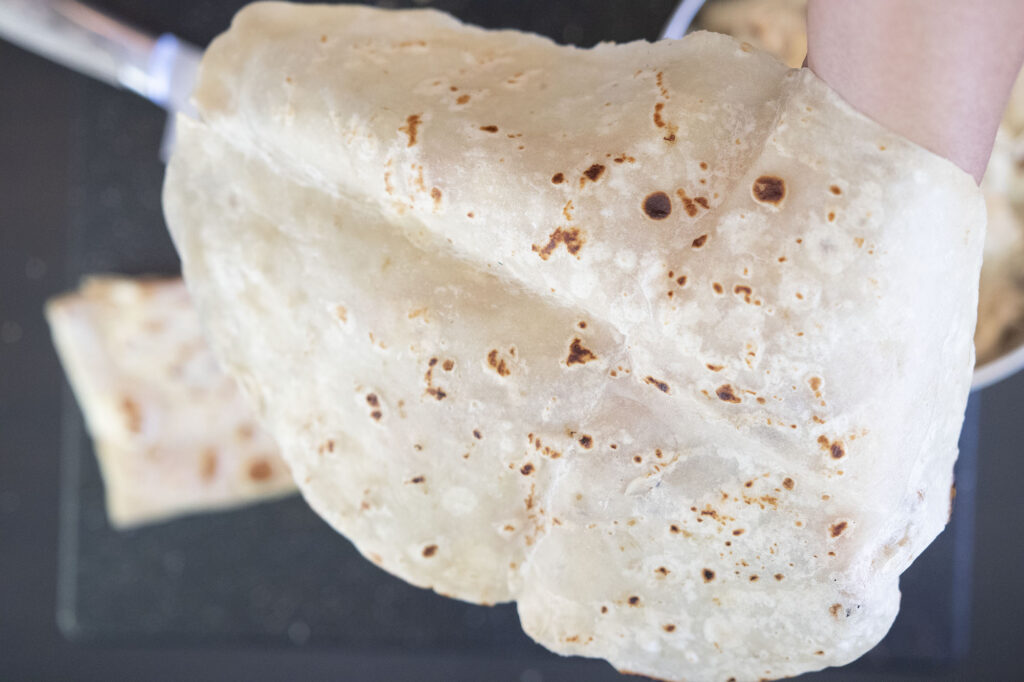 These paper thin Sri Lankan flatbreads are made with white flour. It gets it's elasticity from it's soaking in oil. Once soaked, the roti is stretched by either flipping, stretching or stacking them one on top of the other and rolling. Follow the video to learn the tips and tricks to make this in your own home.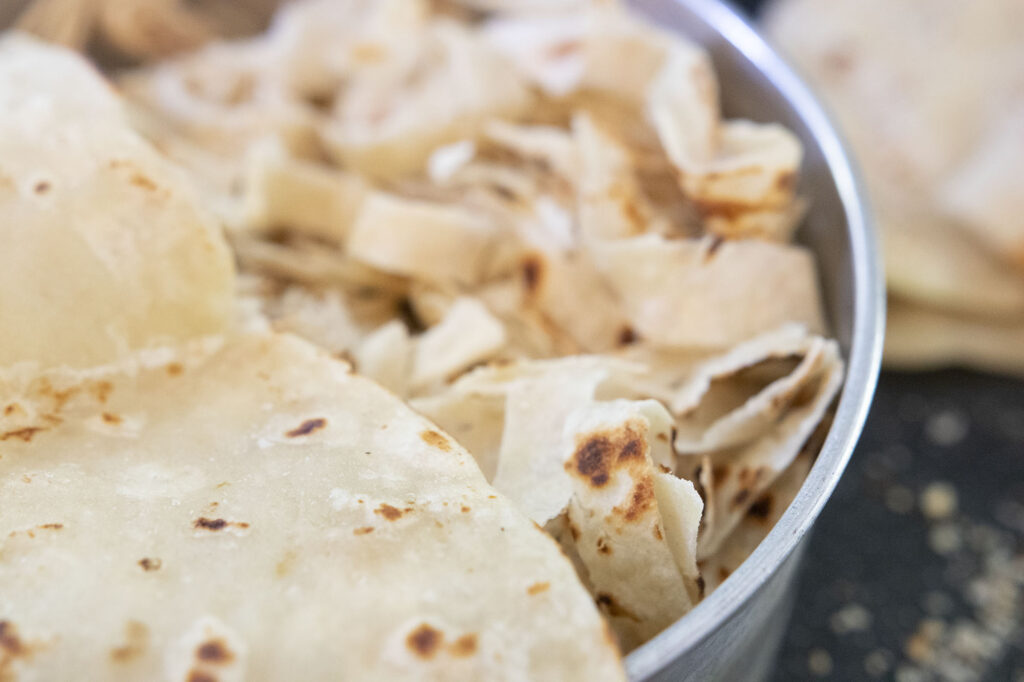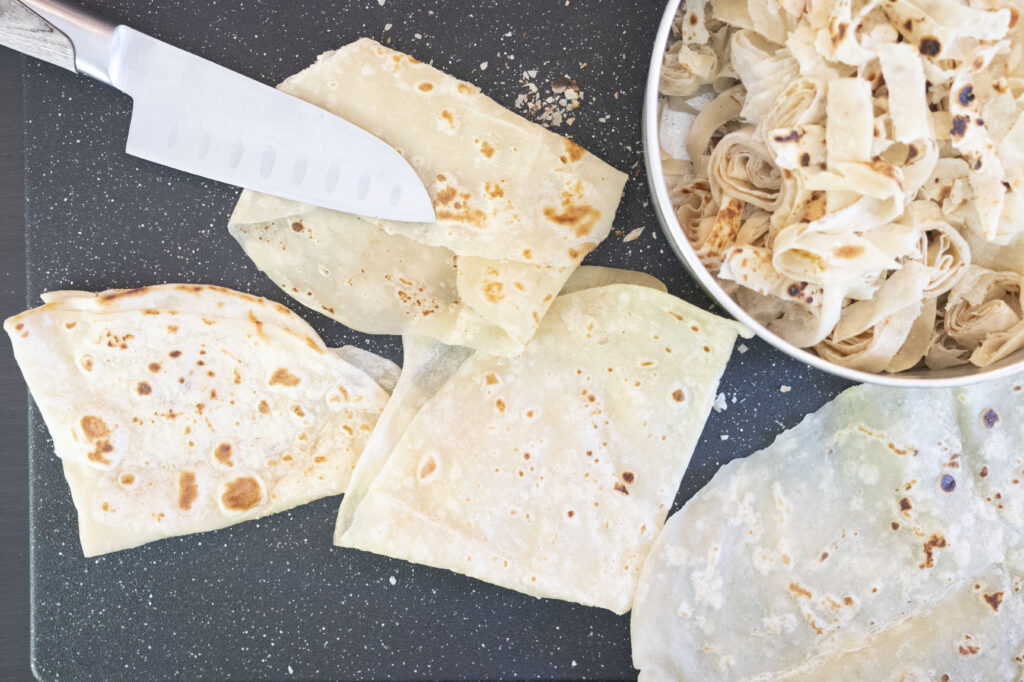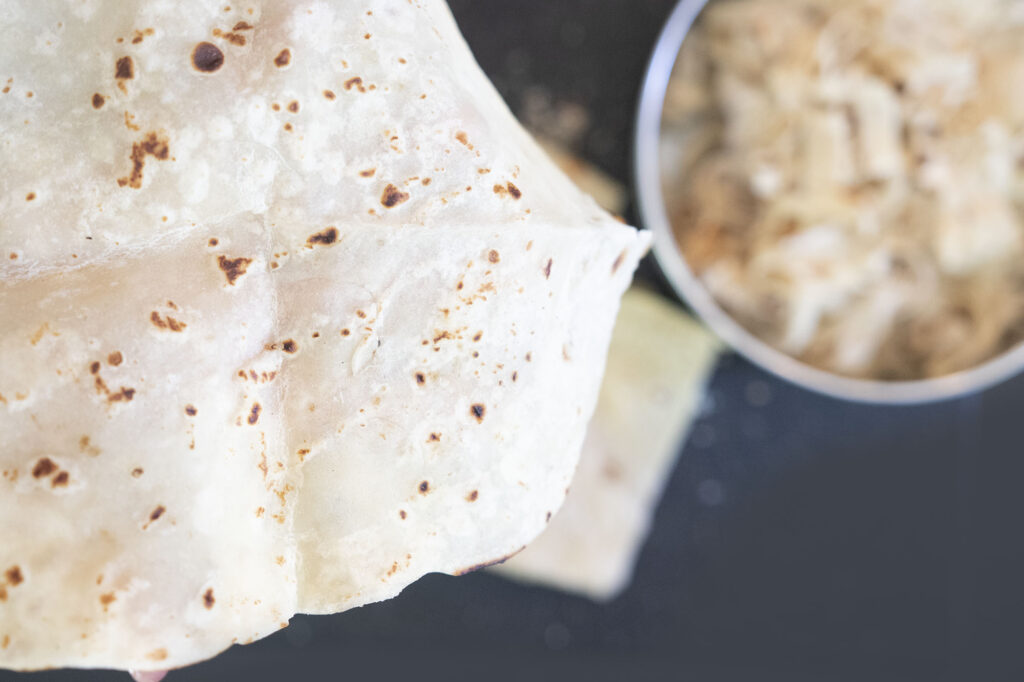 This roti is also cut into pieces to make Kuthu Roti – a popular street side dish in Sri Lanka. In South India the same is made with paratha and is called Kothu Paratha. Leftover roti is tossed together with leftover gravy, meat, chicken or seafood, eggs and veggies to make a delicious and hearty dish.
This roti is similar to Roti Canai in Malaysia and is rolled into a spiral tube after stretching and re rolled to make parathas in South India.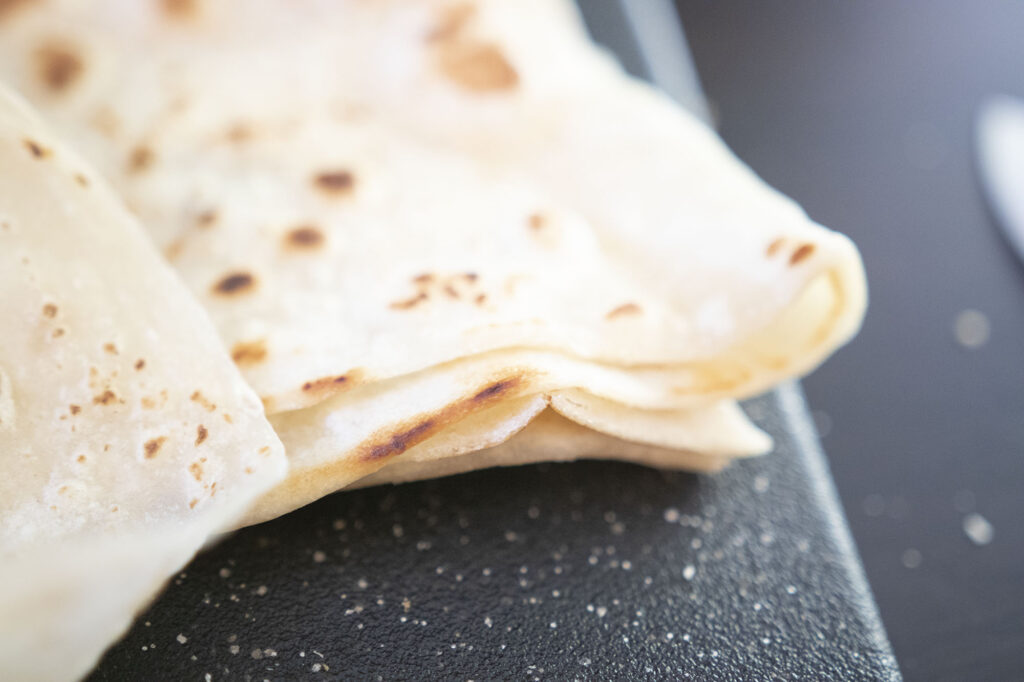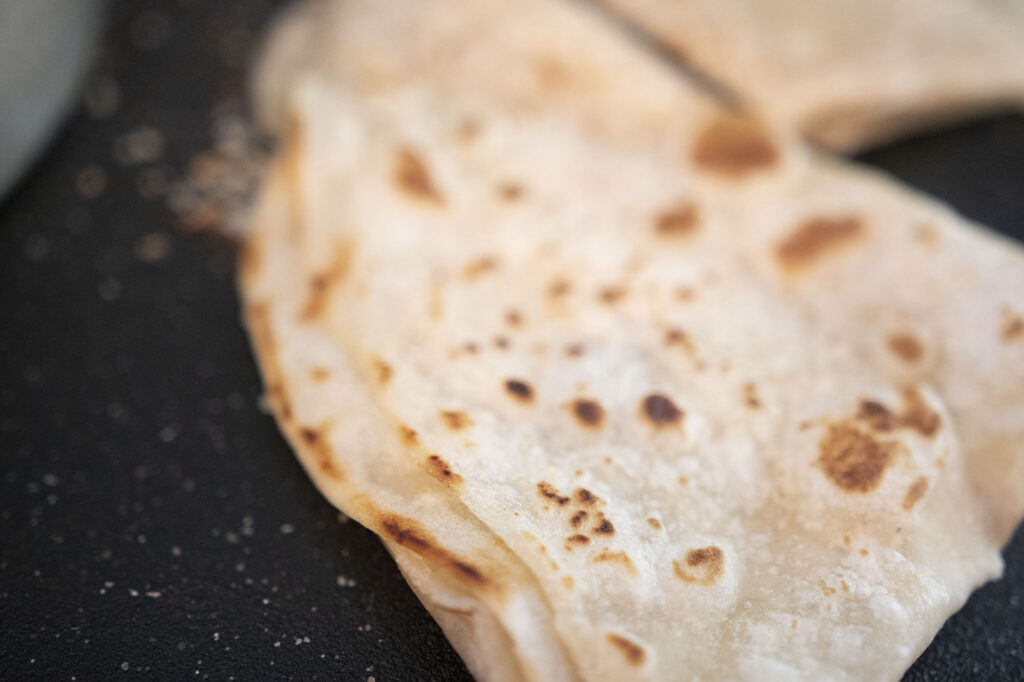 Please note that many recipes use and egg and butter. After recipe testing this many different ways, I found the end result didn't change too much so I have omitted the use of egg and butter in this recipe. This makes it easy to serve vegetarians and also prepare a veggie Kothu roti if you wish.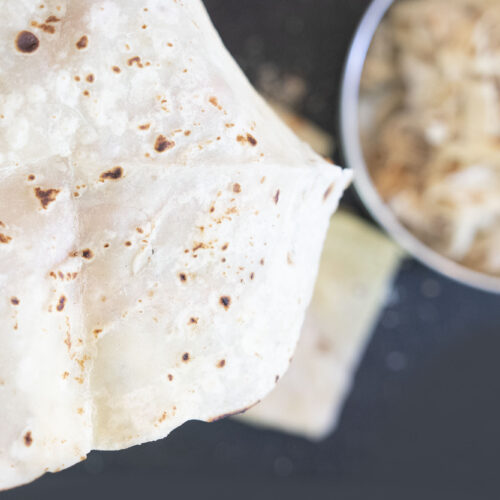 Godamba Roti
Ingredients
400

gms – 3 cups all purpose Flour

maida

3

tbsps

Oil

1

tsp

Salt

1 – 1.5

cups

Water
Instructions
Mix 2 tbsps of the oil and salt with the flour and work it in making a crumbly mixture

Add the water a little at a time till it forms a straggly dough and then knead it till smooth

Rub a tbsp of oil over the dough and leave it covered for 30 mins

Divide the dough into golf size balls and place in a deep dish and cover with oil

Flip the dough balls to ensure that the dough is covered in oil on both sides

Cover for 2 – 8 hrs

Once done remove each dough ball and stretch(watch video)

Cook on a hot griddle