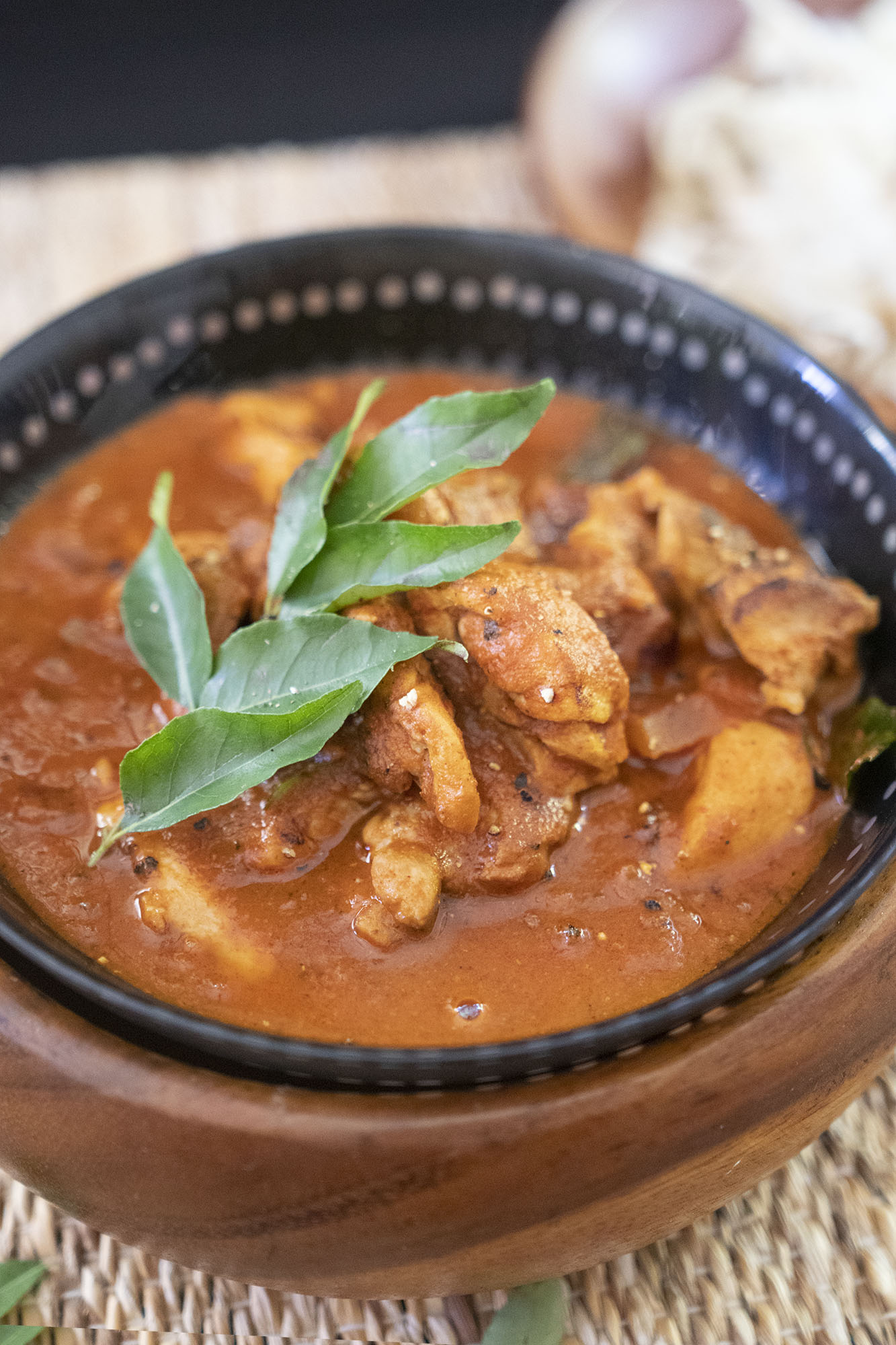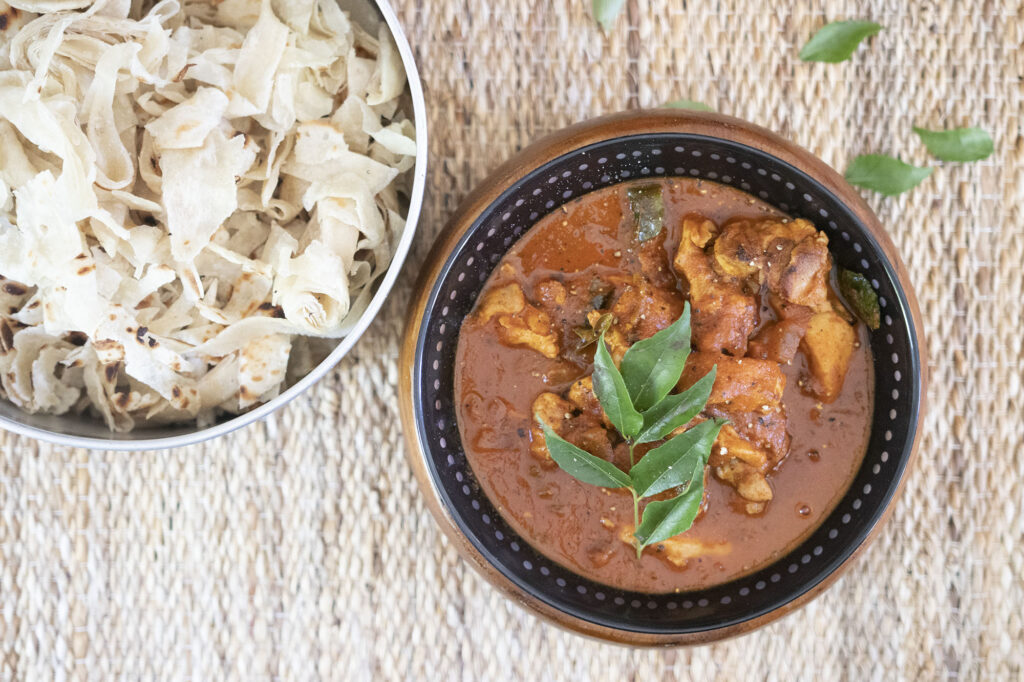 This Sri Lankan curry is spicy and intense and is perfect used on it's own but I also like to use it in a Kothu roti. In this recipe, chicken is sautéed with onions chilies, curry leaves, ginger & garlic and spices and submerged in pureed tomato.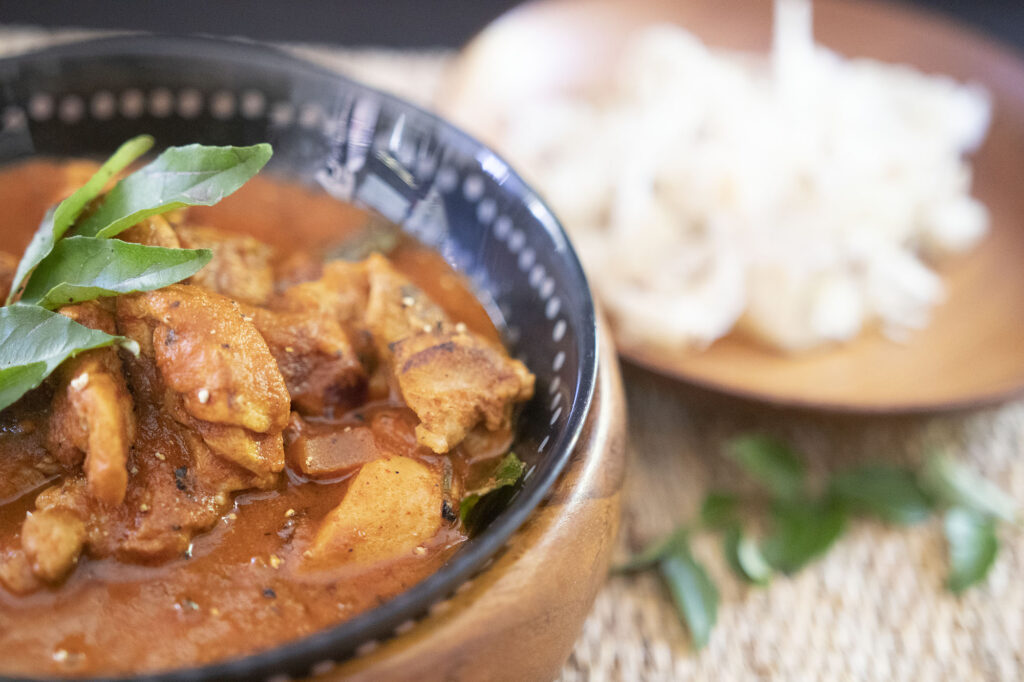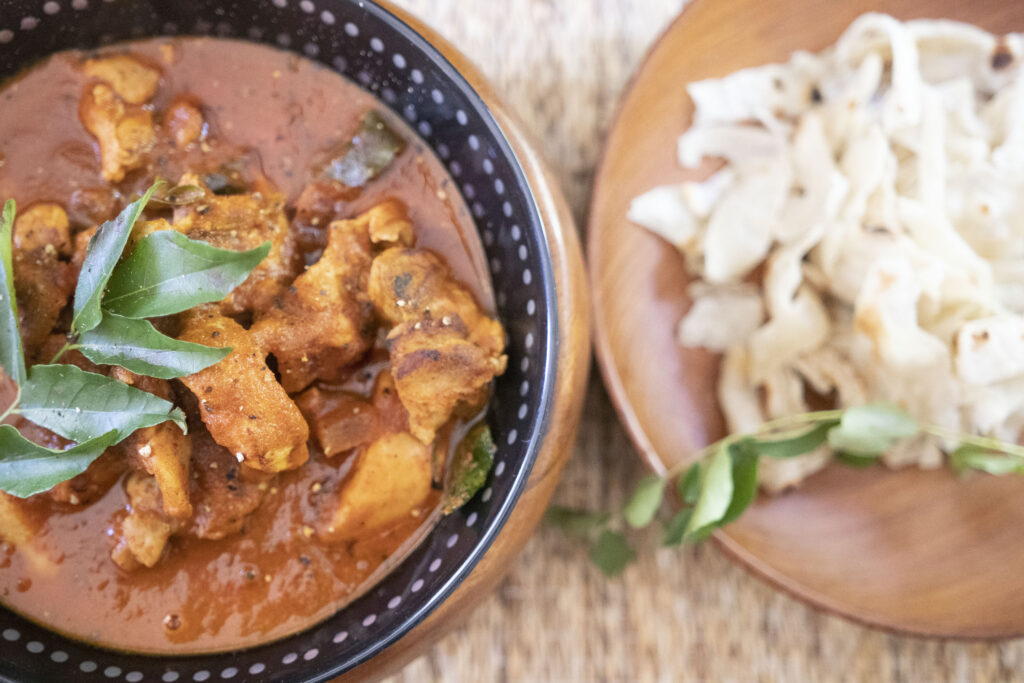 I've traveled to the tip of India to Kanyakumari so South Indian spicy food is not new to me and just across the Indian ocean is Sri Lanka. Although I have never visited, there is a pretty large expat community both in Dubai and Toronto where I now live and authentic Sri Lankan restaurants are everywhere.
It was only last year that I tasted Kothu roti for the first time and to make an authentic and delicious one, a curry like this is very important! Give it a try!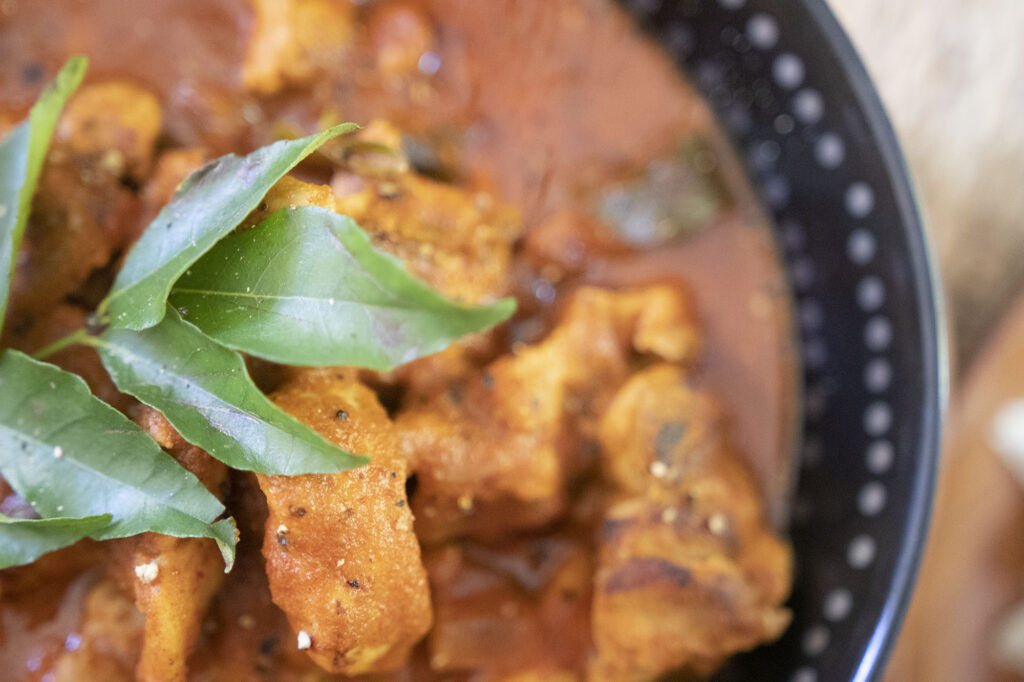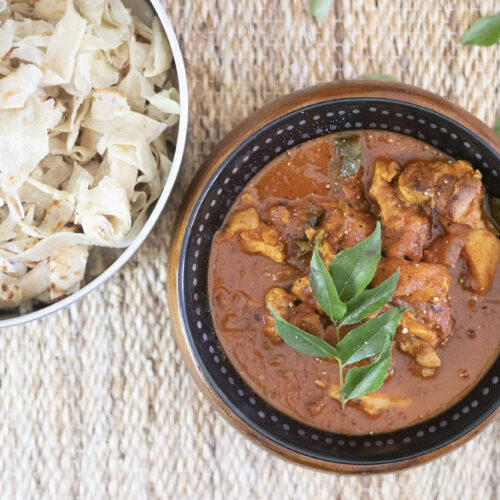 Sri Lankan Spicy Chicken Curry
Ingredients
1.5

cups

diced Onions

1 – 2

tbsps

sliced green Chillies

1/2

cup

Curry leaves

2

lbs

boneless Chicken

2

tbsps

Ginger & Garlic paste

2

tbsps

Tomato paste

4

tbsps

roasted Sri Lankan curry powder

1

tsp

Chilli powder

2

cups

blanched & pureed Tomatoes

1

cup

Water

Salt to taste
Instructions
Heat some oil and saute the onions followed by the green chilli and the curry leaves

Add the chicken, salt to taste followed by the ginger & garlic paste and tomato paste

Add the spices and mix well to coat the chicken – leave this for a few minutes without stirring so the masala can coat the chicken

Stir the chicken as it continues to cook

Add the blanched tomatoes and the water and stir again and cook this for 5 – 7 mins or until the chicken is cooked

Note that the cooking time will increase for bone in chicken