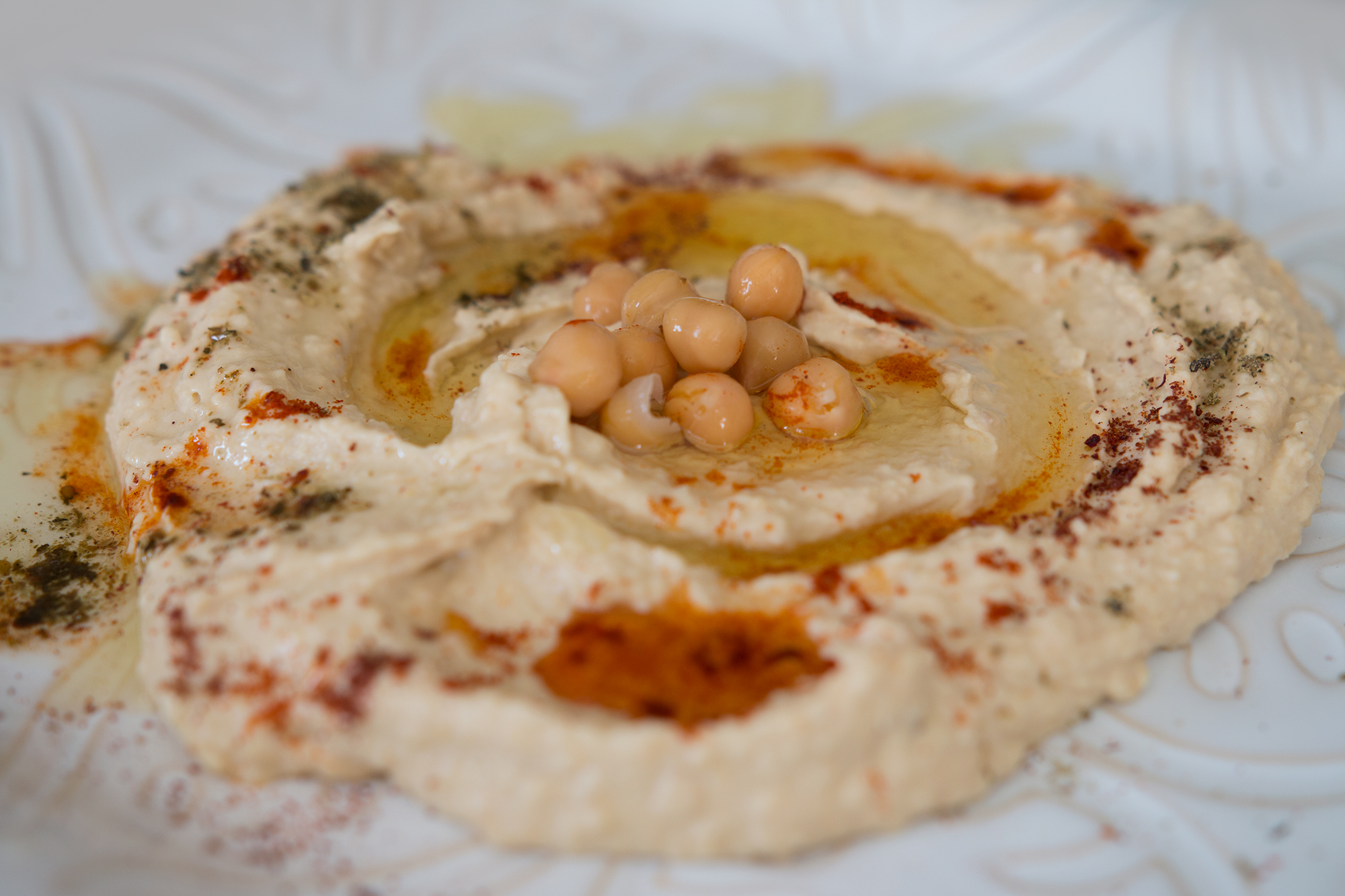 Click here for my step my step video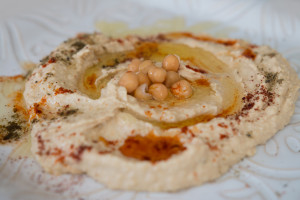 I love hummus especially since I grew up in the Middle East. It's so easy to make, so nutritious either as a snack or even as a spread. Can be made in minutes! If I'm throwing a party, 9 out of 10 times, I will likely have a large platter on my menu.
This is so versatile, once you've mastered the basic recipe(which will take all of 5 minutes), you can move on to some interesting variations – extra Garlic, Red Pepper, Herb or Olive.
Ingredients
Ingredients
19 oz can Chickpeas or Garbanzo beans (reserve a few)
Juice of a Lemon
2 tbsps Olive oil
4 cloves Spiced Garlic
3 tbsps Tahina (sesame paste)
Salt and white pepper
Water as required
Instructions
Place all the ingredients in a food processor and start to blend together
As water as required and blend till the hummus is smooth
Serve on a platter, covered with Olive oil, a pinch of paprika, cumin, oregano and sumac.
Garnish with reserved chickpeas and eat with pita bread.
https://kravingsfoodadventures.com/basic-hummus/