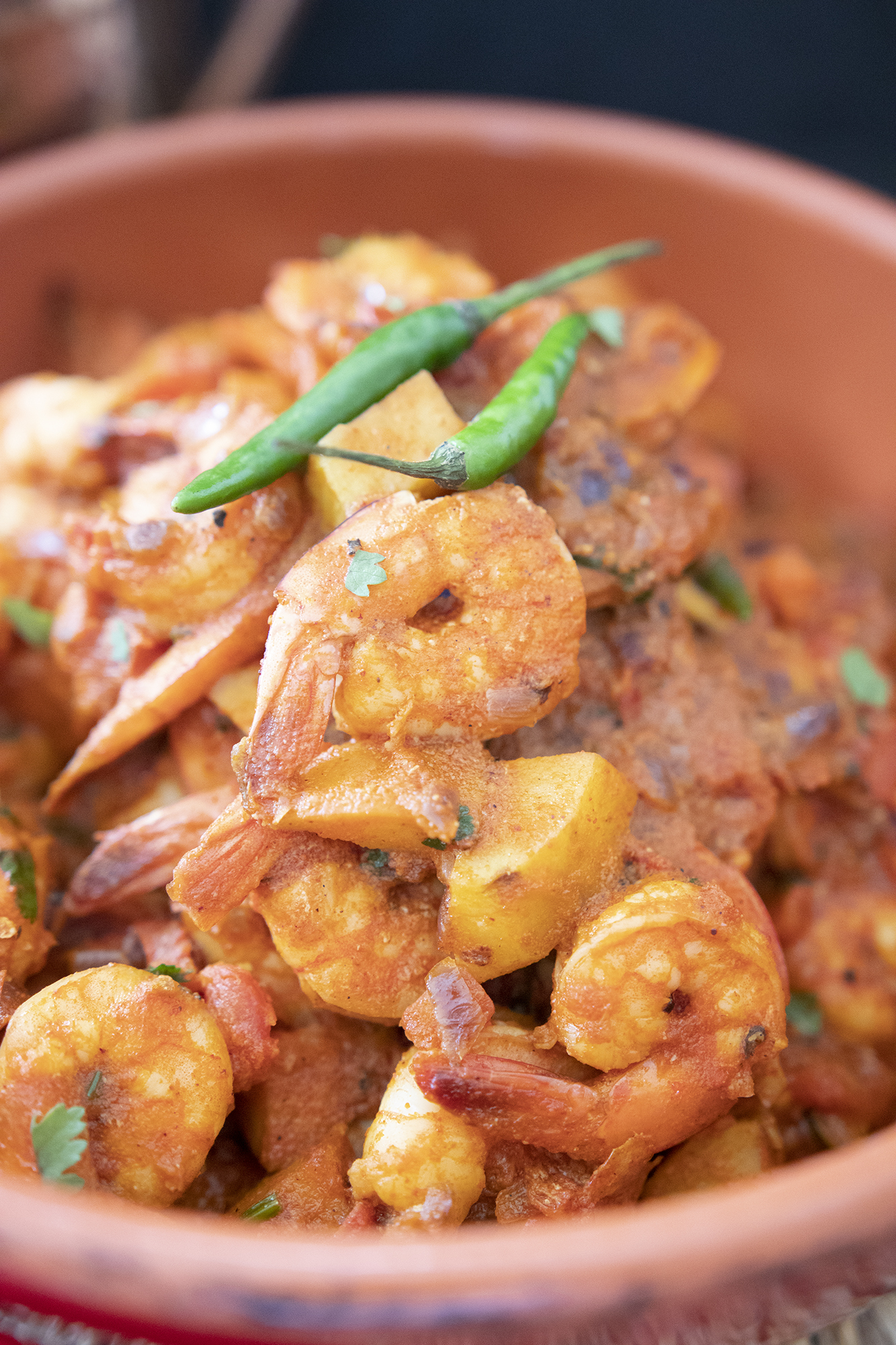 Shrimp is cooked with Onion, Tomatoes and Bottle Masala – this is a special spice blend made out of 28 secret spices.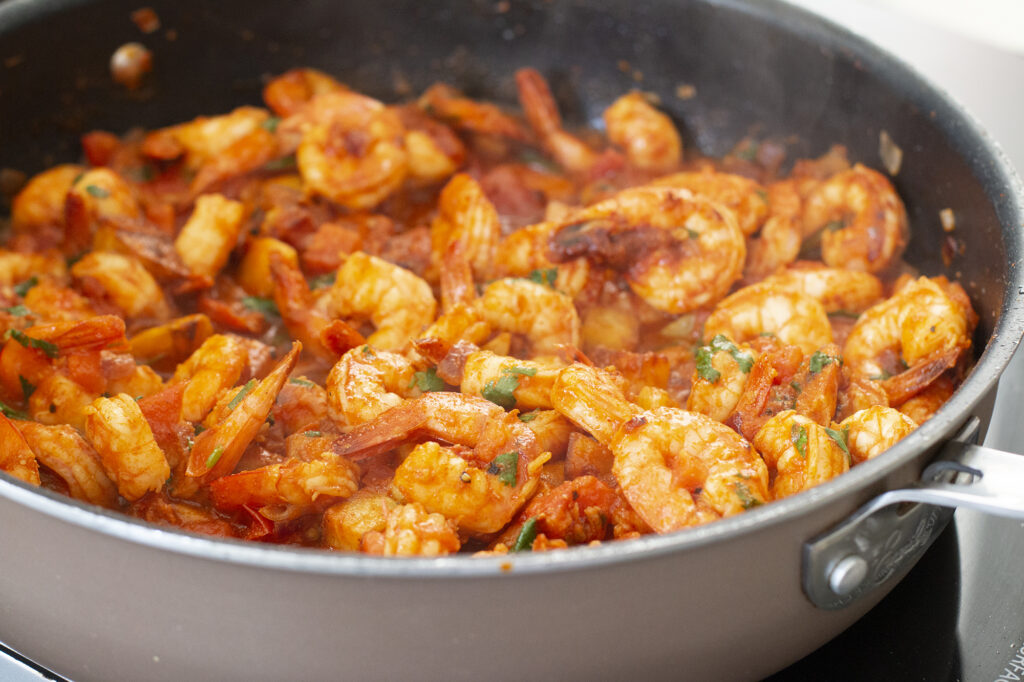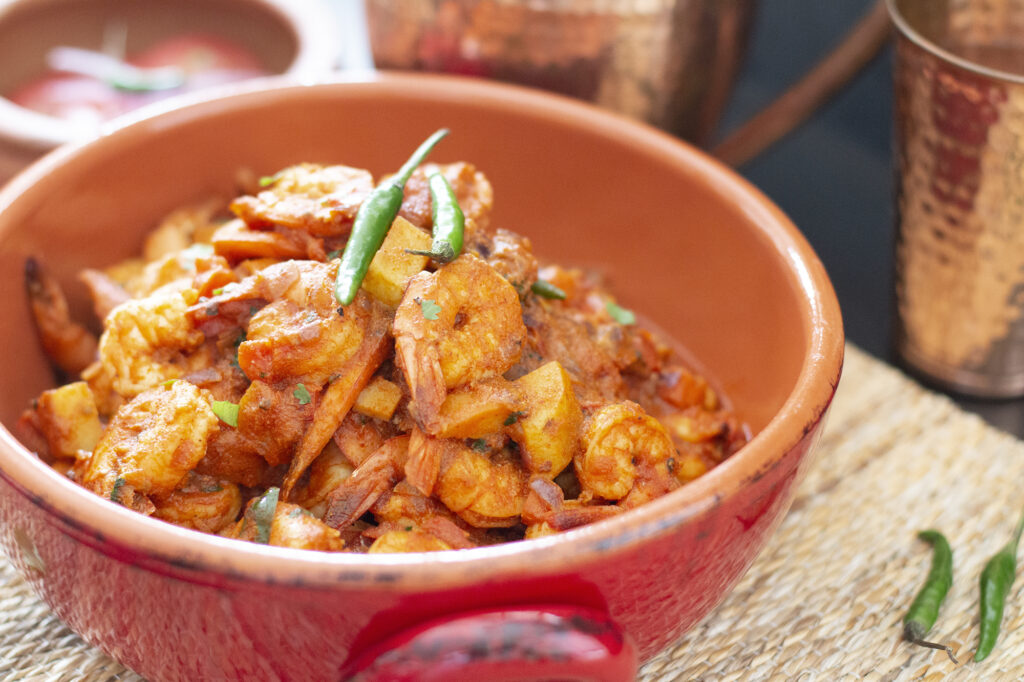 The East Indian community love their dance, and their food. There's an old saying that and East Indian never parts with their recipes, lucky for you my mom's side of the family are East Indians and all fabulous cooks and I am a blabber mouth who loves to relay those recipes to you. The East Indian community has roots that can be traced to the 16th century and were converts at the hands of St. Bartholomew. Originally Hindu, They embraced a new Catholic religion but held on tight to their culture and traditions and a new blend of culture was born.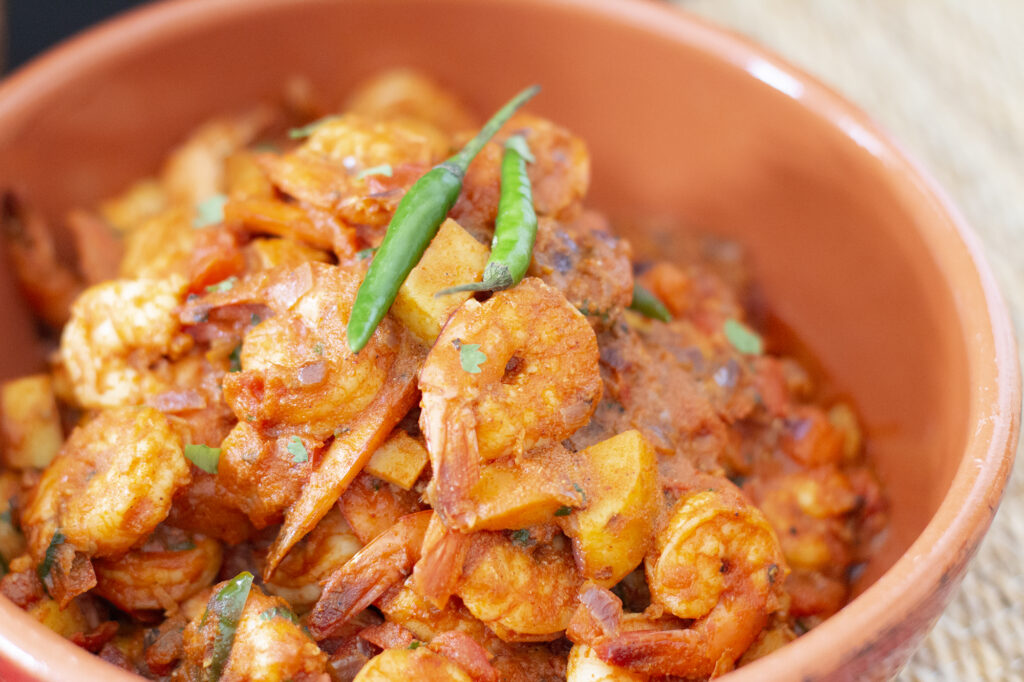 I love this recipe as it uses Bottle or East India Masala made of 28 spices in it's unique blend. It can be used in practically anything to prepare seafood, meat, chicken or even veggies.
Unfortunately this blend is not easy to find, to buy it you can contact these sellers directly below.
North America
Sarina Miranda – [email protected]
Mumbai
Chris Kane – [email protected]
https://www.facebook.com/thesinginghomechef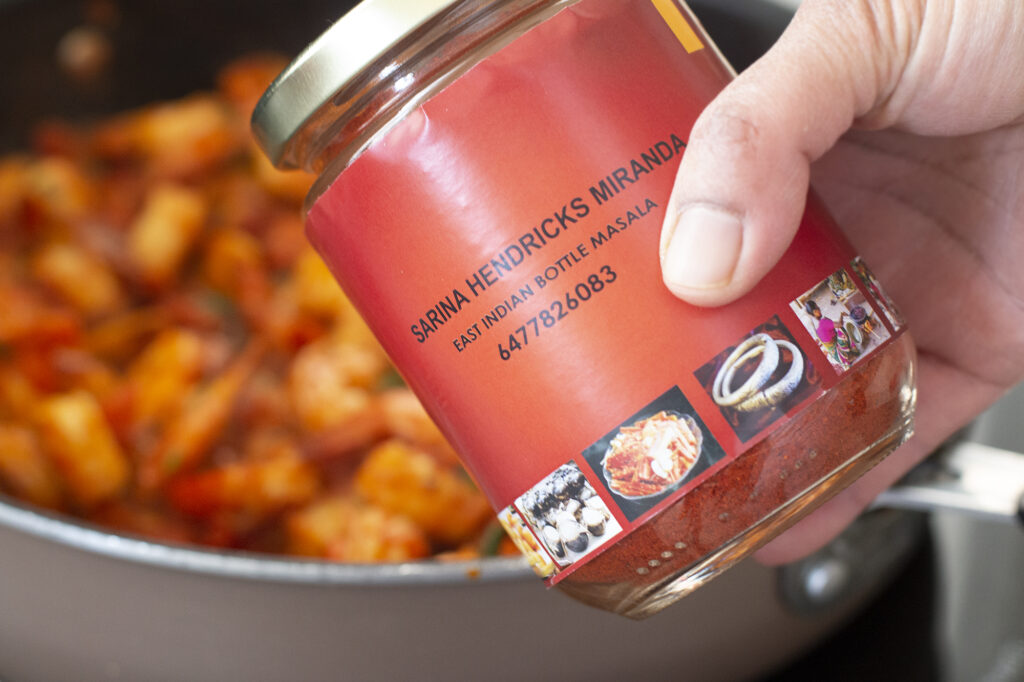 As a special token of my love, I'm running a giveaway of 250 gms of this 'magic masala' on my channel for Valentines Day. For details, click on the video and the details are in the description.
The East Indians live primarily in Bombay, now known as Mumbai and it's surrounding areas. Their dance, traditions and cuisine are very unique. Some of their cuisines are influenced by Goan & Mangalorean dishes and similarly, East Indian dishes have influenced these communities as well.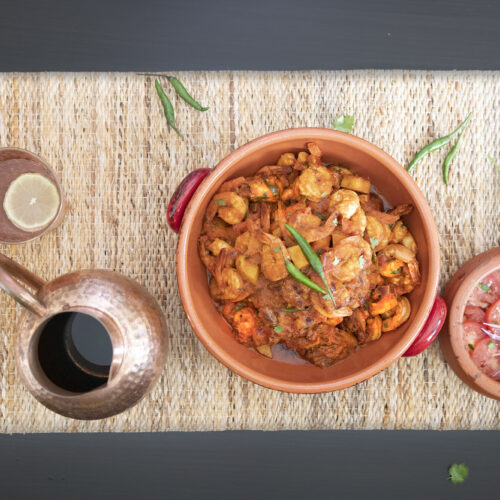 Bottle Masala Chilli Fry
Ingredients
4

tbsps

Oil

add more if required

1

cup

cubed potatoes

2

cups

finely diced Onion

2

tbsps

sliced green Chillies

2

tbsps

Ginger & Garlic paste

2

lbs

907 gms Shrimp

3

tbsps

Bottle Masala

add 1/2 tsp more if required

2

cups

diced Tomatoes

Salt and pepper to taste

1/4

cup

diced Coriander
Instructions
Heat the oil and cook the potatoes and keep aside

In the hot oil add the onion, chilli and allow the onion to sweat and turn light brown

Add the ginger and garlic paste and cook off the raw flavour

Add the shrimp, bottle masala, salt & pepper to taste

Coat the shrimp in the masala and allow to caramelize a little

Add the tomatoes, cover and cook for about 5 mins till the tomatoes are squishy

Add salt and pepper to taste again and add more bottle masala if required

Add the cooked potatoes back in and the coriander and serve