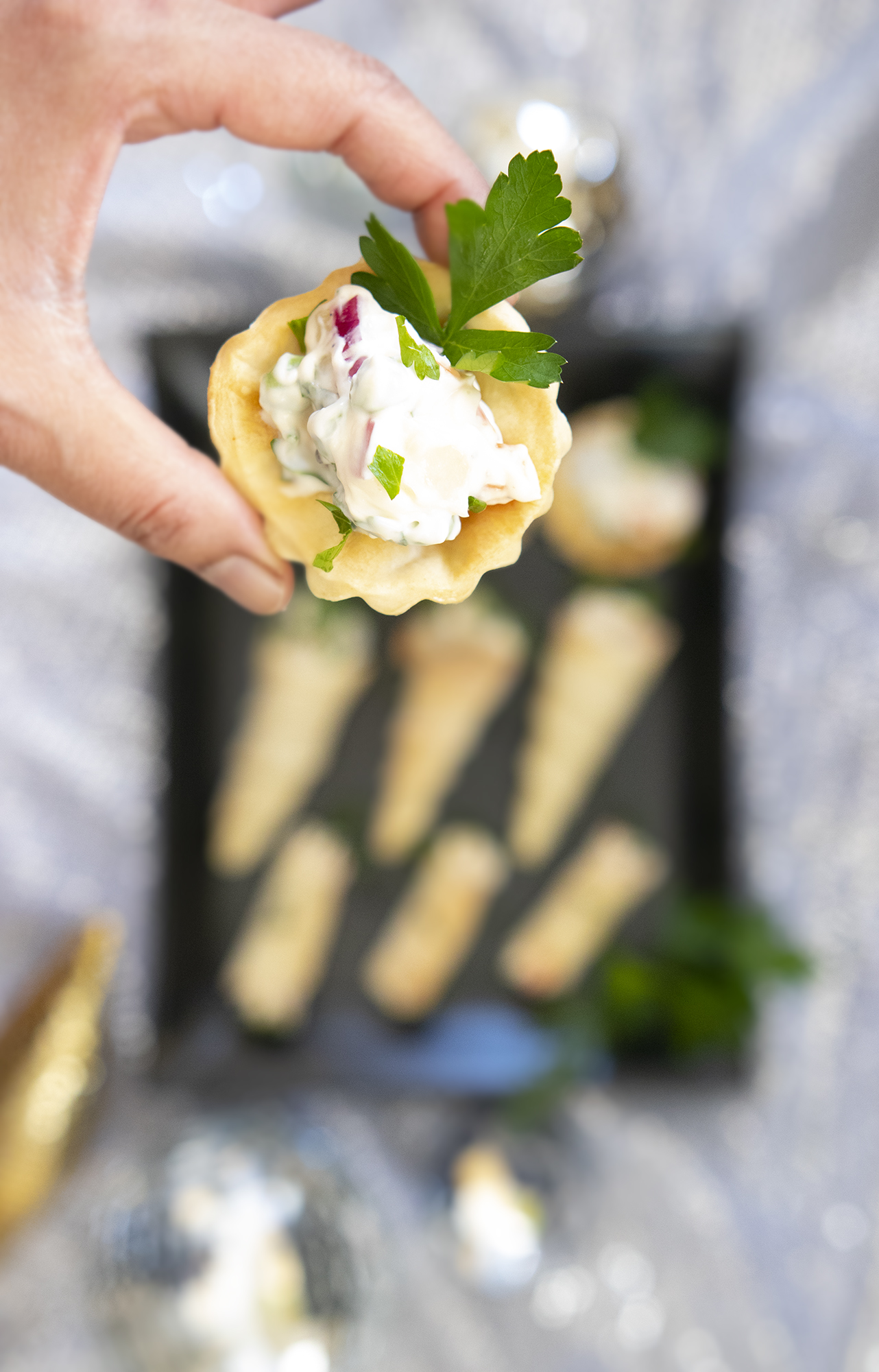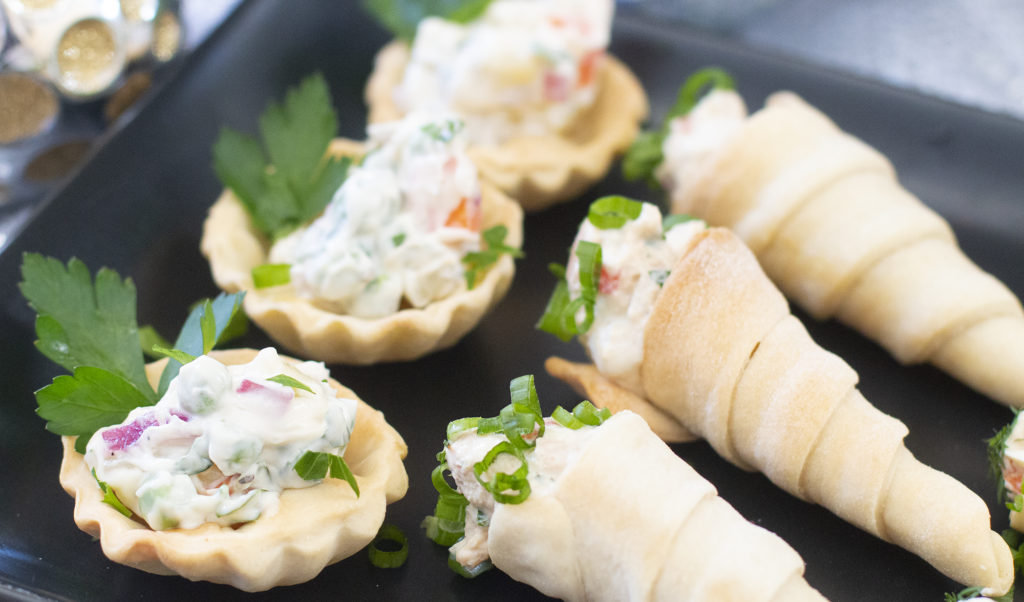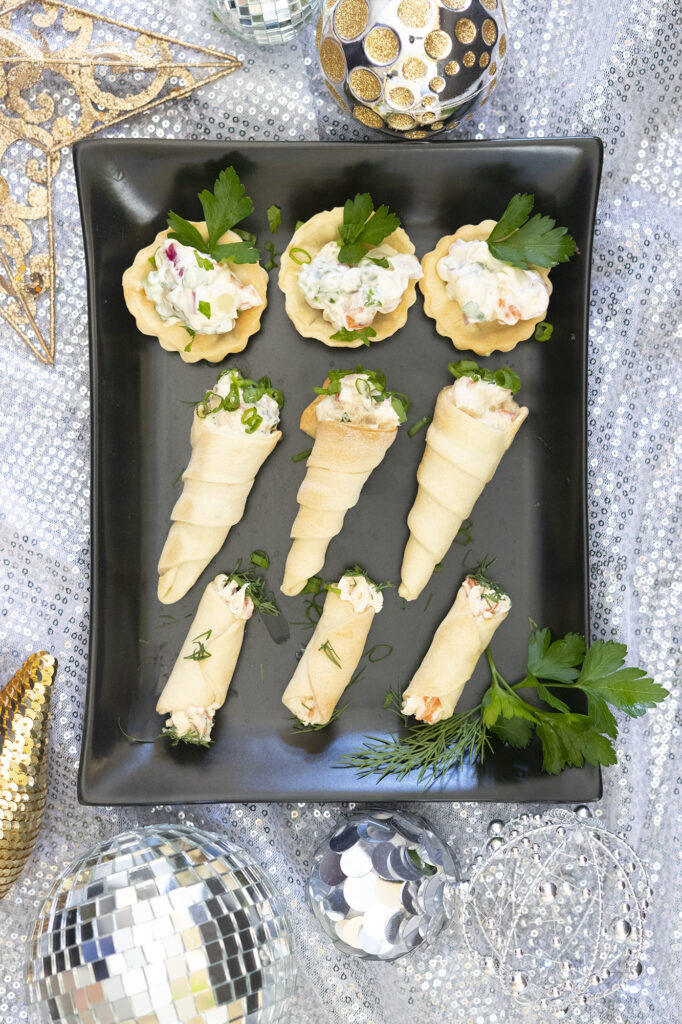 This has been on my bucket list for a long time – 3 canapes made with the same dough – Forminhas, Fish Cones and Cheese Rolls. In Mumbai and Goa you can purchase these shells making it very easy to whip up a batch of these canapes, but since I wouldn't know where to find them, I decided to make them myself. It's not hard to whip up a batch, economical and I can customize it anyway you wish.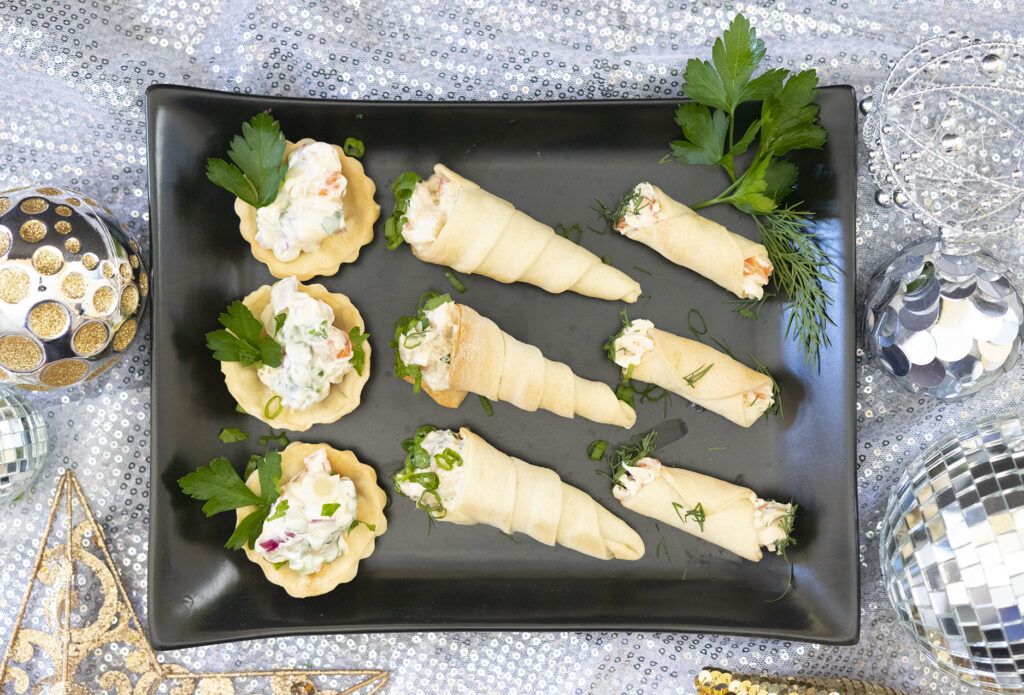 For the holiday season, I decided to make three different types of canapes and fillings but you can mix and match this anyway you like!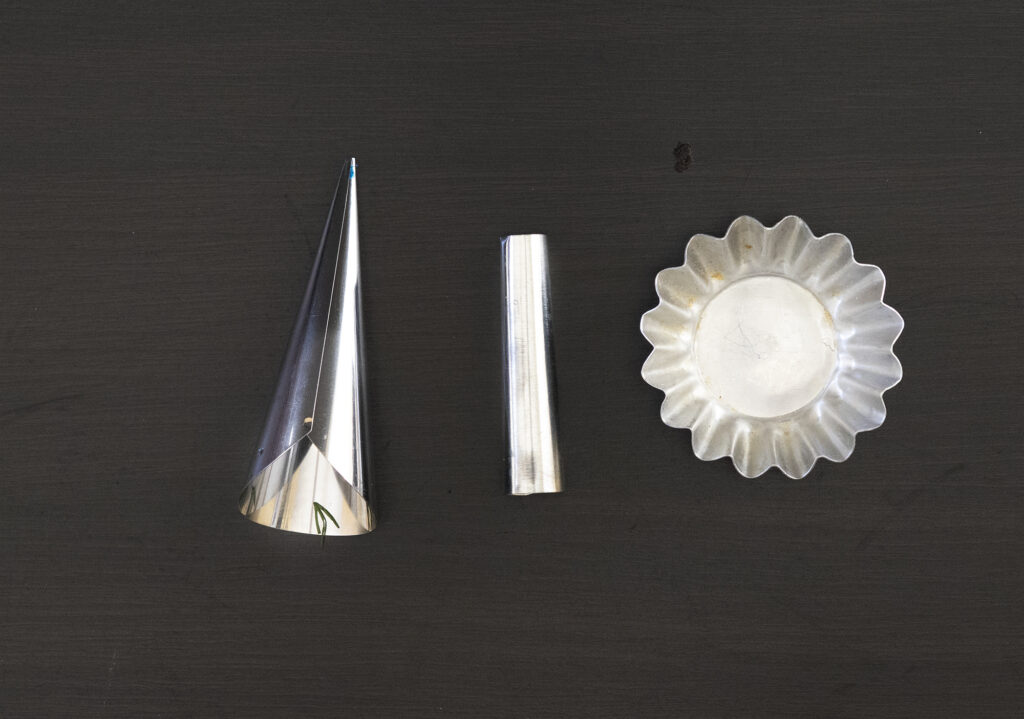 To make these you will need these simple tools. You can easily find these on amazon.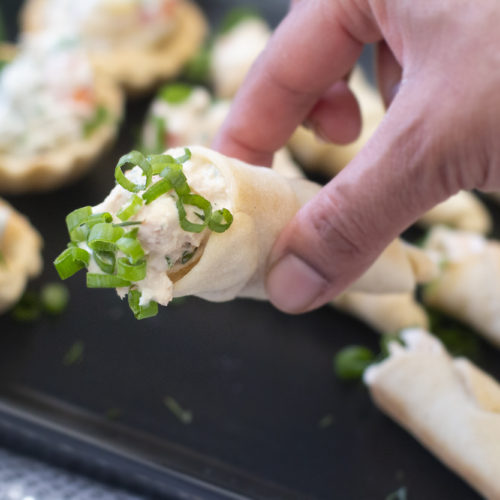 Canapes – Forminhas, Fish Cones & Cheese Rolls
Equipment
Tools

Tart Shells

Cones

Cannoli tubes
Ingredients
Pastry
2

cups

sifted Flour

4

tbsps

cold Butter

1

Egg optional

1

cup

Warm Water

Oil for brushing tart shells cones and tubes
Vegetable Filling
Salted Water

1/2

cup

cubed Potatoes

1/2

cup

diced Carrots

1/2

cup

frozen Peas

Salt and Pepper

1/4

cup

finely diced Onion

1/4

cup

Parsley

3

tbsps

Mayonnaise
Tuna filling
120

gms drained canned Tuna

Salt & Pepper

1

tbsp

Mustard

1

tbsp

Parsley

I tbsp diced Spring Onion

1

tbsp

finely diced Red Pepper

2

tbsps

Mayonnaise
Cheese & Smoked Salmon filling
2

tbsps

Cream Cheese

1

tbsp

fresh Dill

1

tbsp

finely chopped Smoked Salmon
Instructions
Prepare the dough by rubbing in the cold butter to form a breadcrumb like dough

Add the warm water and knead to make a supple dough and allow it to rest for at least 30 mins covered

Prepare the vegetable filling by cooking the potatoes first, followed by the carrots and then the peas

Allow to drain and cool

Once completely cool add the salt, pepper onion, parsley and mayonnaise and mix well

Prepare the tuna fish filling by adding salt & pepper followed by the mustard, parsley, spring onion, red pepper and mayonnaise, mix well and keep aside

Prepare the cheese filling by whipping the cream till it's soft, add the dill and smoked salmon and keep aside

Flour your work surface and divide the dough

Roll out a portion till it's a few mm thick

Using a cookie cutter, cut out a few circles

Using some oil and a brush, to grease the inside of a tart shell and then just press the cut out circle into the mold for the Forminhas and print the bottom with a fork

Repeat the same process for the cheese rolls but this time to grease some canolli tubes and roll the circles over the tube and press down to seal where they overlap

For the fish cones, roll out the rough but cut it in strips about an inch wide

Grease a cone, grab a strip and just wrap it around the cone, slightly overlapping.

Press it down to keep it together

Whatever combination of canapés you want to make, get them on a baking tray and bake in a preheated oven at 350 degrees

If the tarts start ti bubble you can just prick it with a fork or knife

The forminhas shells or tarts will cook faster so I will remove them and let the others go a bit longer in the oven

Once cool, if you don't plan to use them right away, you can store them in a stainless steel container for freshness

The tarts are very easy to unmold, for the cones just twist in a circular motion

And do the same with the cannoli tubes.

When ready to serve, get the tuna fish filling into a piping bag fitted with a large tip and do the same for the cream cheese using a tip that's just as large as the canolli tube

To assemble spoon the vegetable filling into the forminha cases and pipe the fish filling and the cheese in the cones respectively