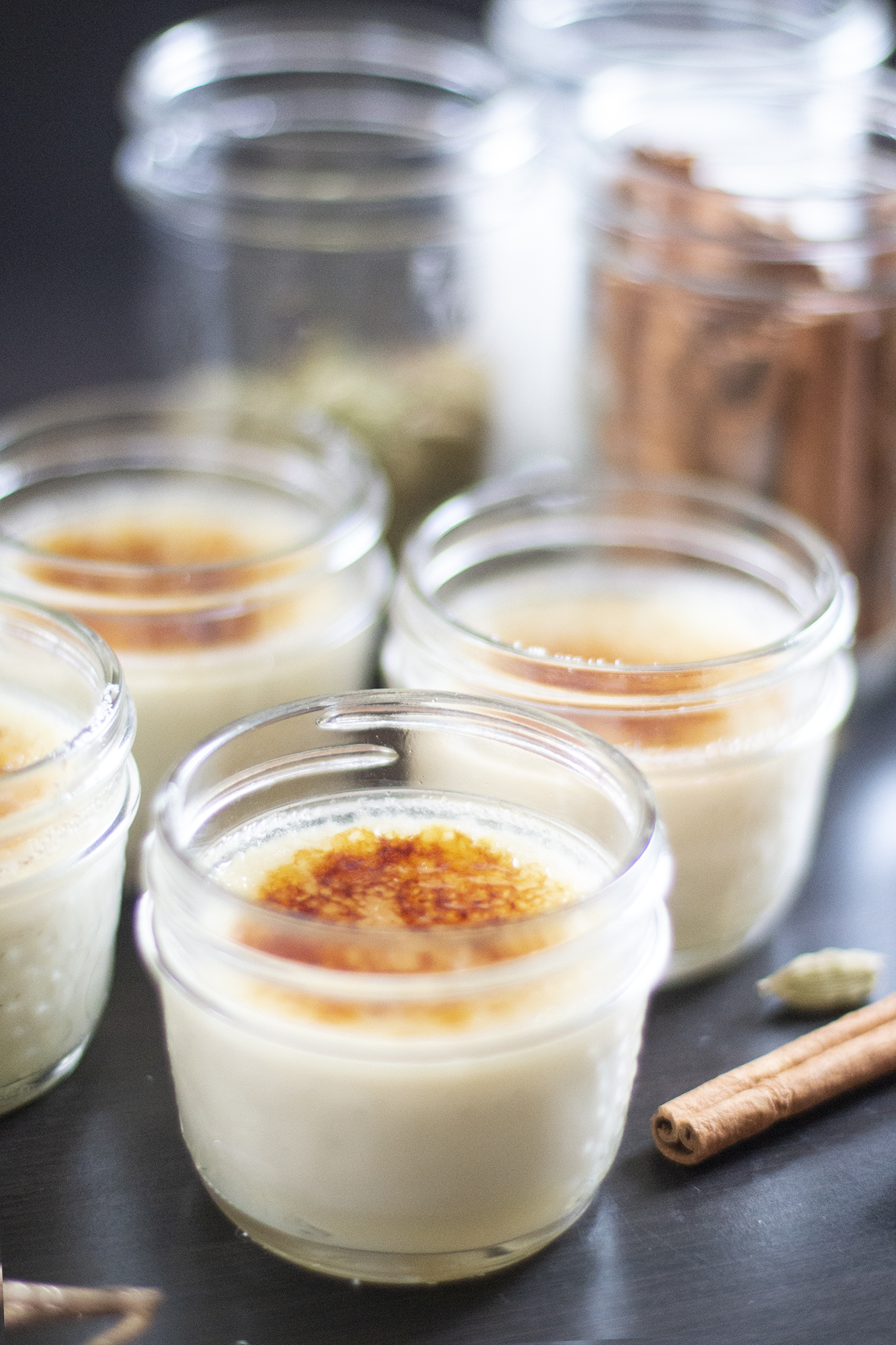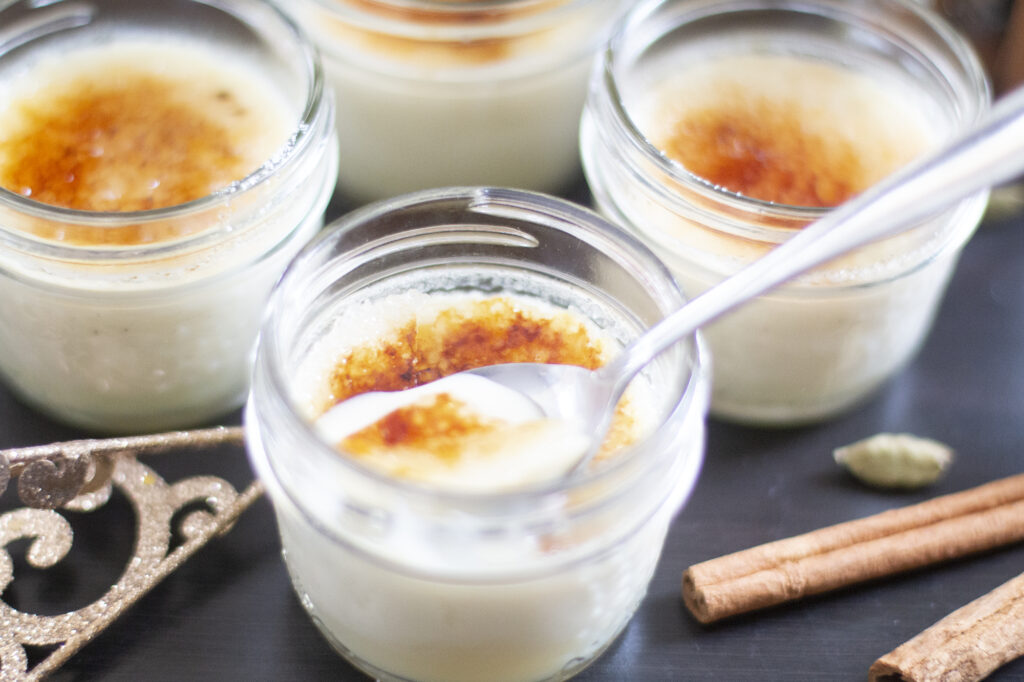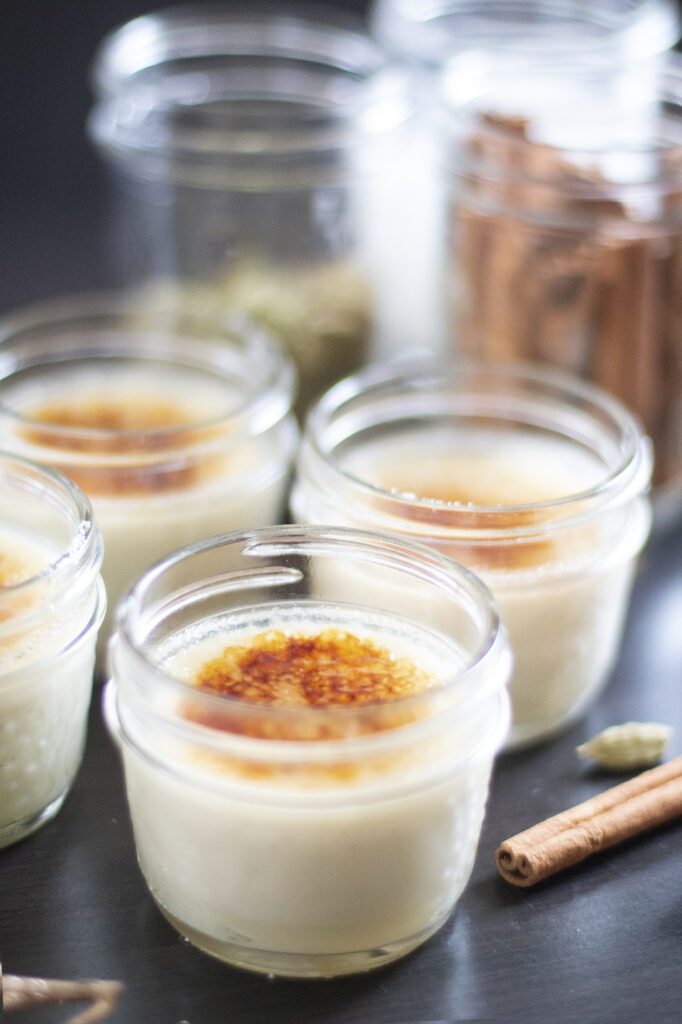 You can never go wrong with preparing crème brulee for your family and friends. The custard itself is delicious but when you brulee it in front of your guests, it takes it to a whole other magical level. Years ago I invested in small 4 oz mason jars I love these because you can set the custard and jut pop a lid on and store them stacked in your fridge till you're ready to serve. And once you are, just sprinkle over some sugar and brulee – it's that easy!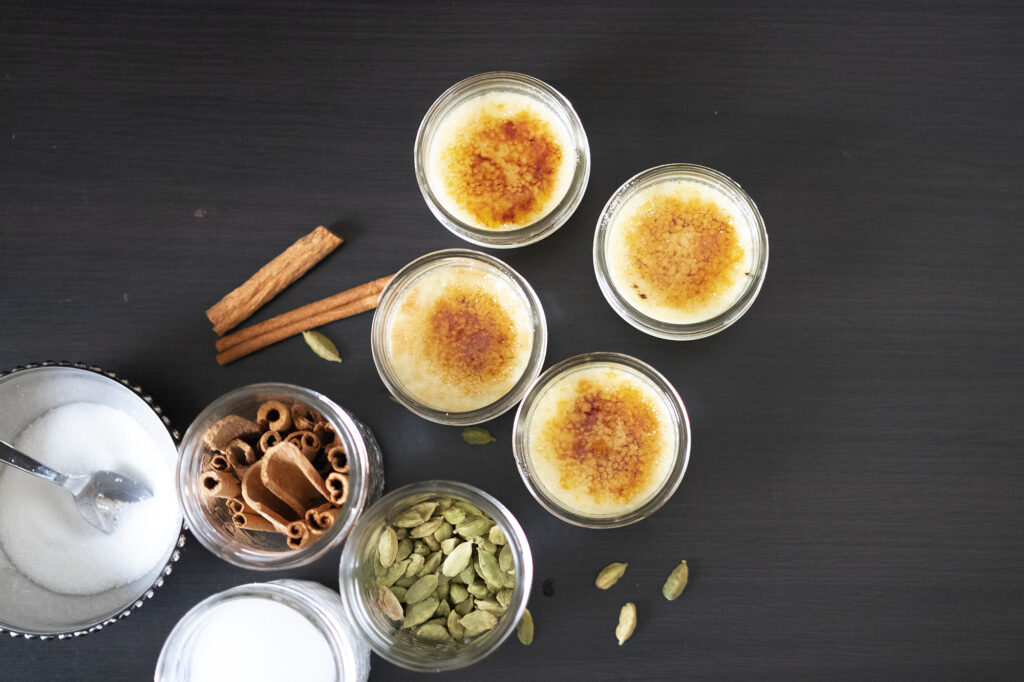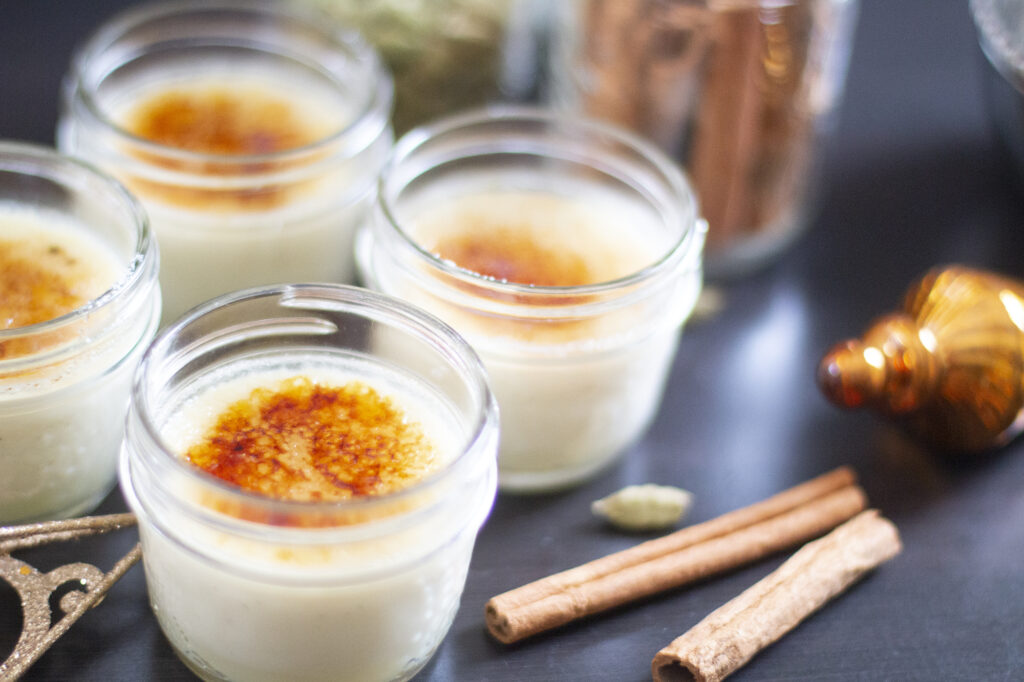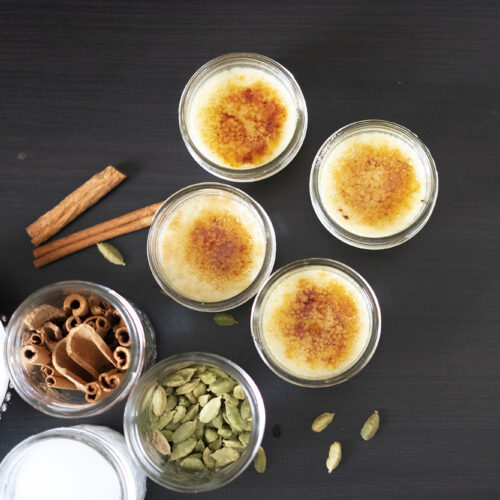 Spiced Creme Brulee
Ingredients
2

cups

canned Coconut Cream

4

Egg yolks

1

whole Egg

1/2

cup

Sugar

Extra sugar – 1 tsp per mason jar

Seeds of 3 Cardamom's crushed

1, 2

inch

stick Cinnamon
Instructions
Beat the yolks and the whole egg together and slowly incorporate the sugar

Heat the coconut milk and add in the cardamom seeds and cinnamon stick so it gets a chance to infuse till a simmer

Allow the milk to cool down a little bit and slowly drip into the egg mixture while whisking

Strain the custard and divide into mason jars or ramekins

Place the jars in a baine marie or an oven proof dish with hot water and allow it to cook for 30 mins

The cooked custards should be slightly jiggly

Allow to cool once cool, chill for 4 hours to overnight
But did I mention this is dairy free? And spiced? Just in time for the holidays, this recipe uses Coconut milk and spices like Cardamom and Cinnamon to infuse the custard with the taste of the holidays.Here are the ingredients and steps to make this recipe!