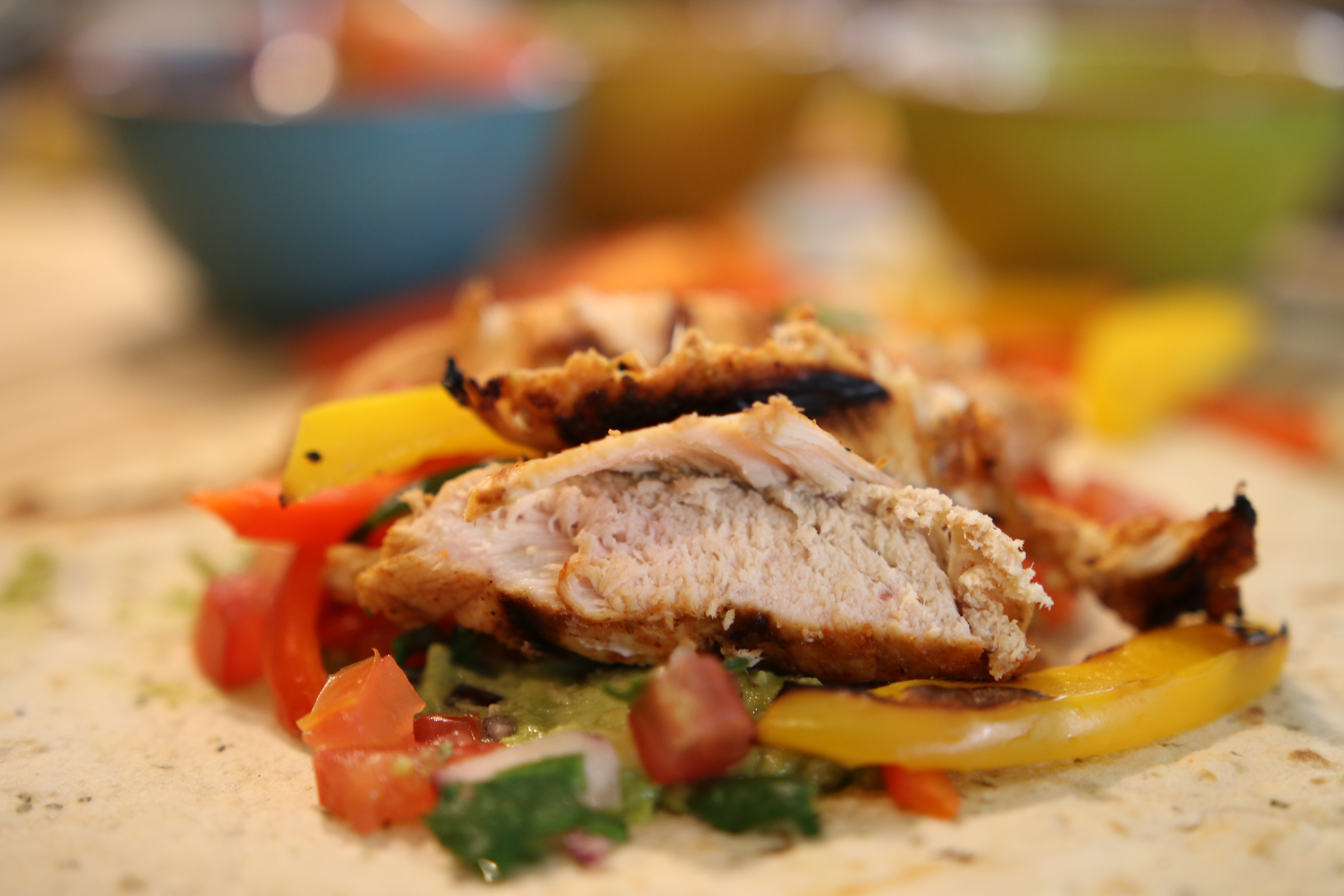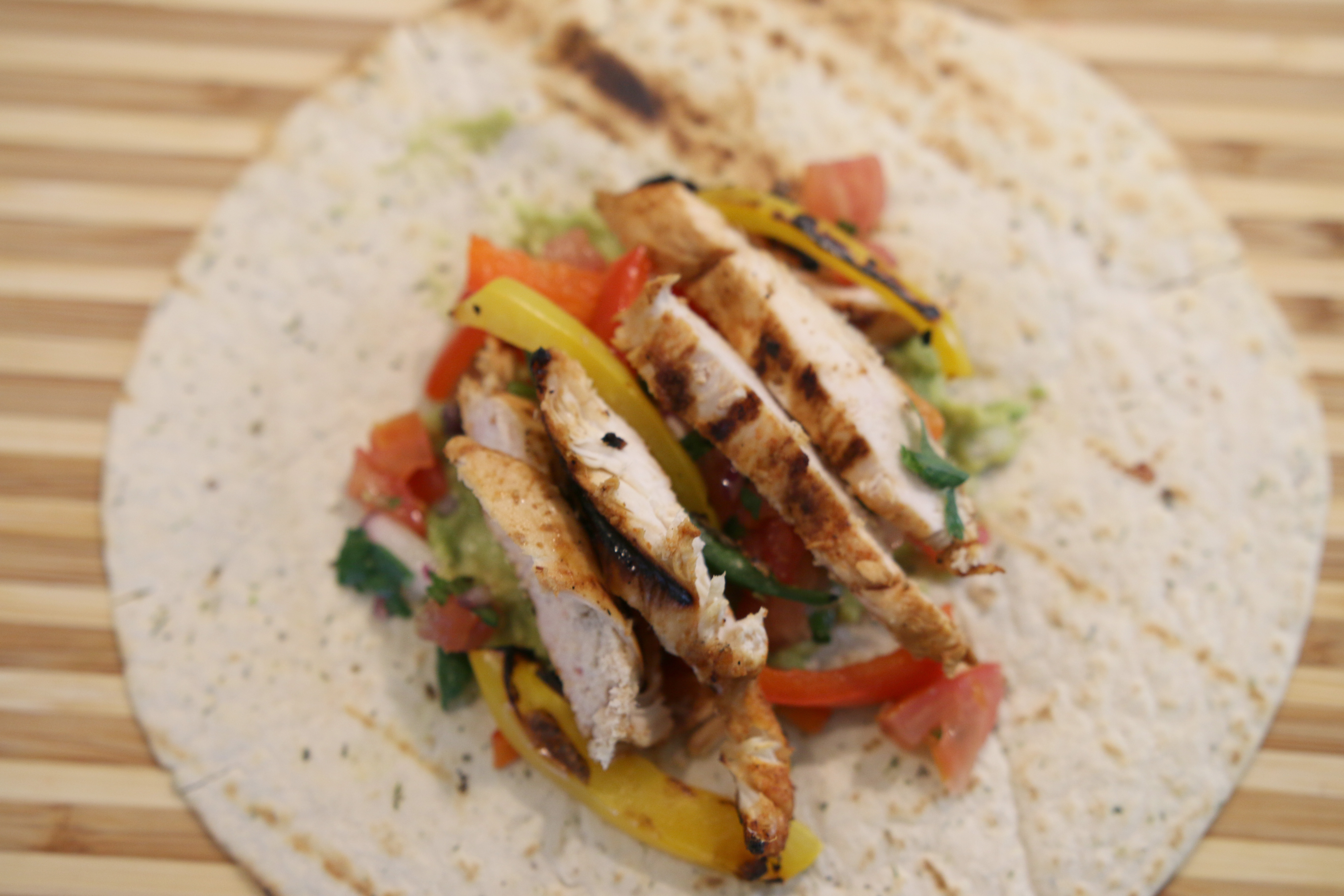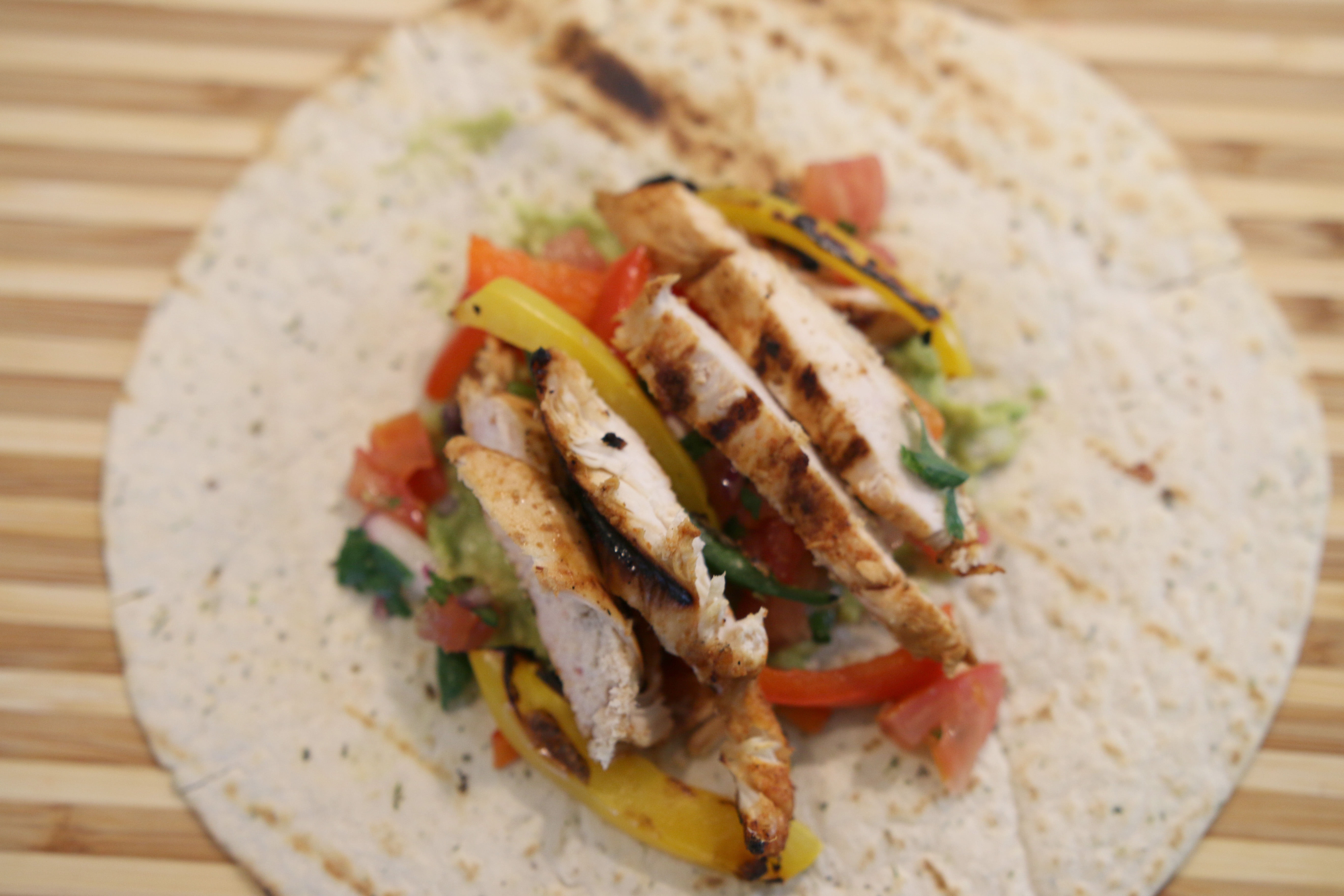 Food Revolution is an event I like to participate in yearly. It resonates so well with me as this is something I live with my own kids. Growing up with grandmothers, aunts and my own mother who are excellent cooks, it never occurred to me that there are so many kids out there that have to fill themselves up with empty calories like deep fried foods and candy.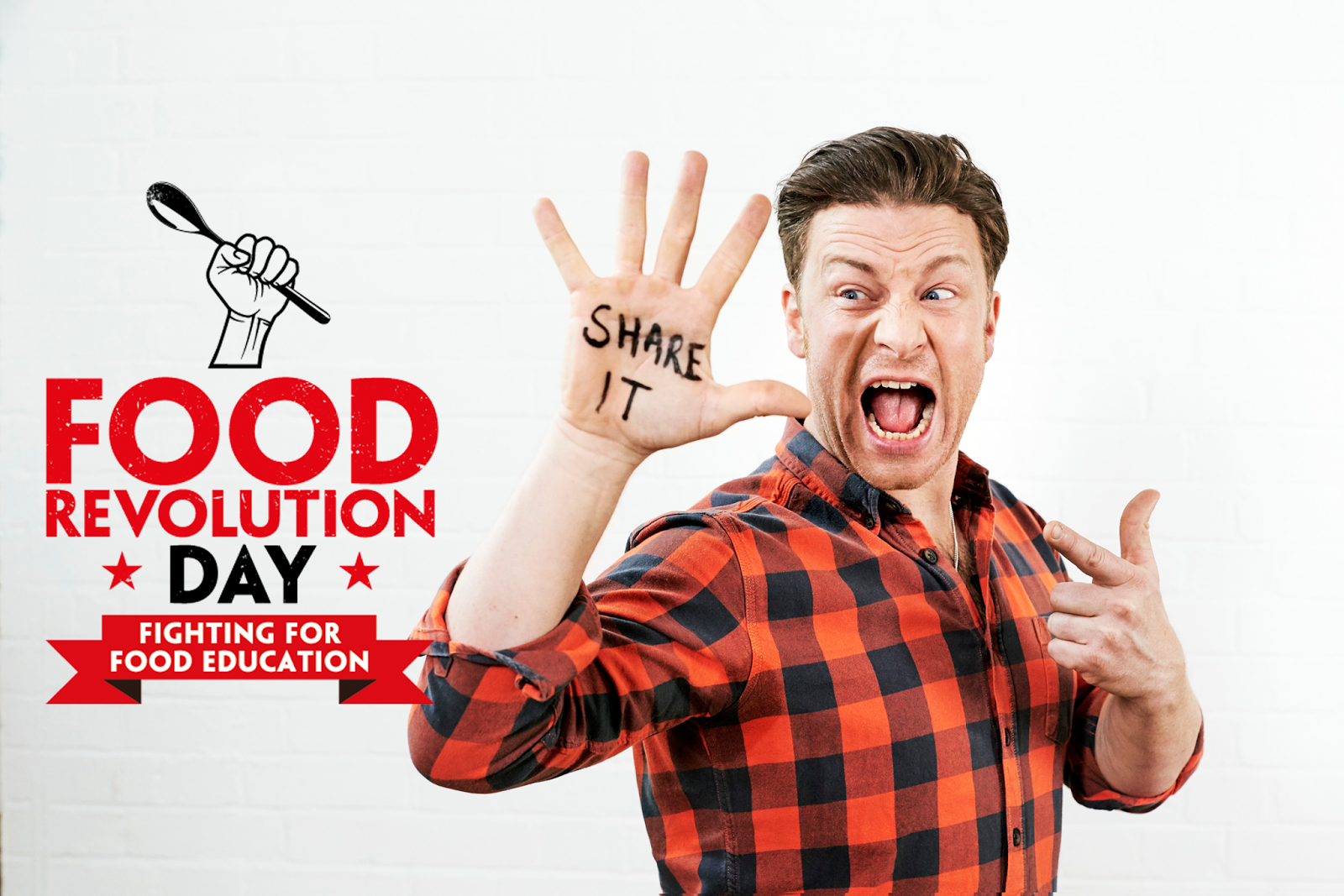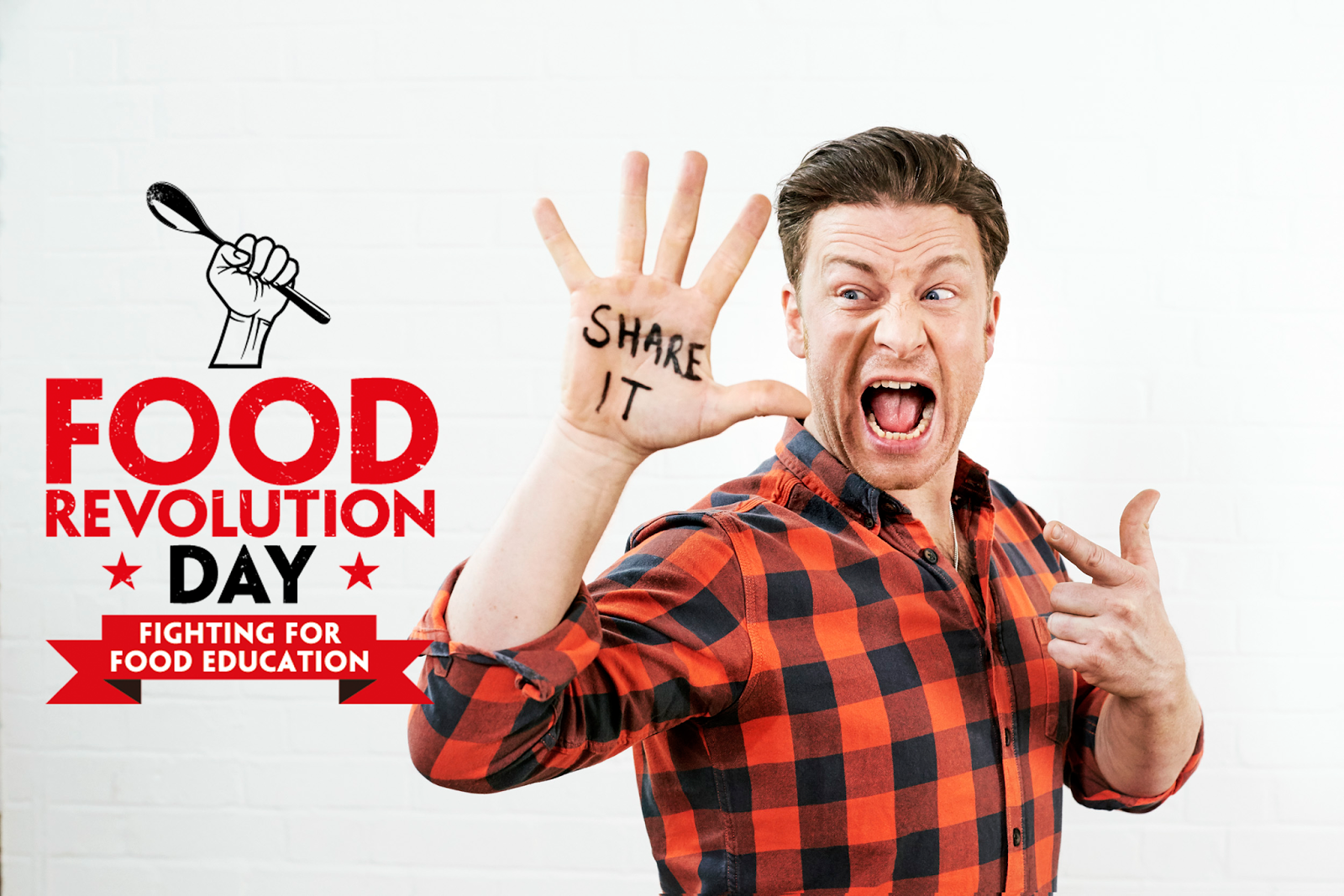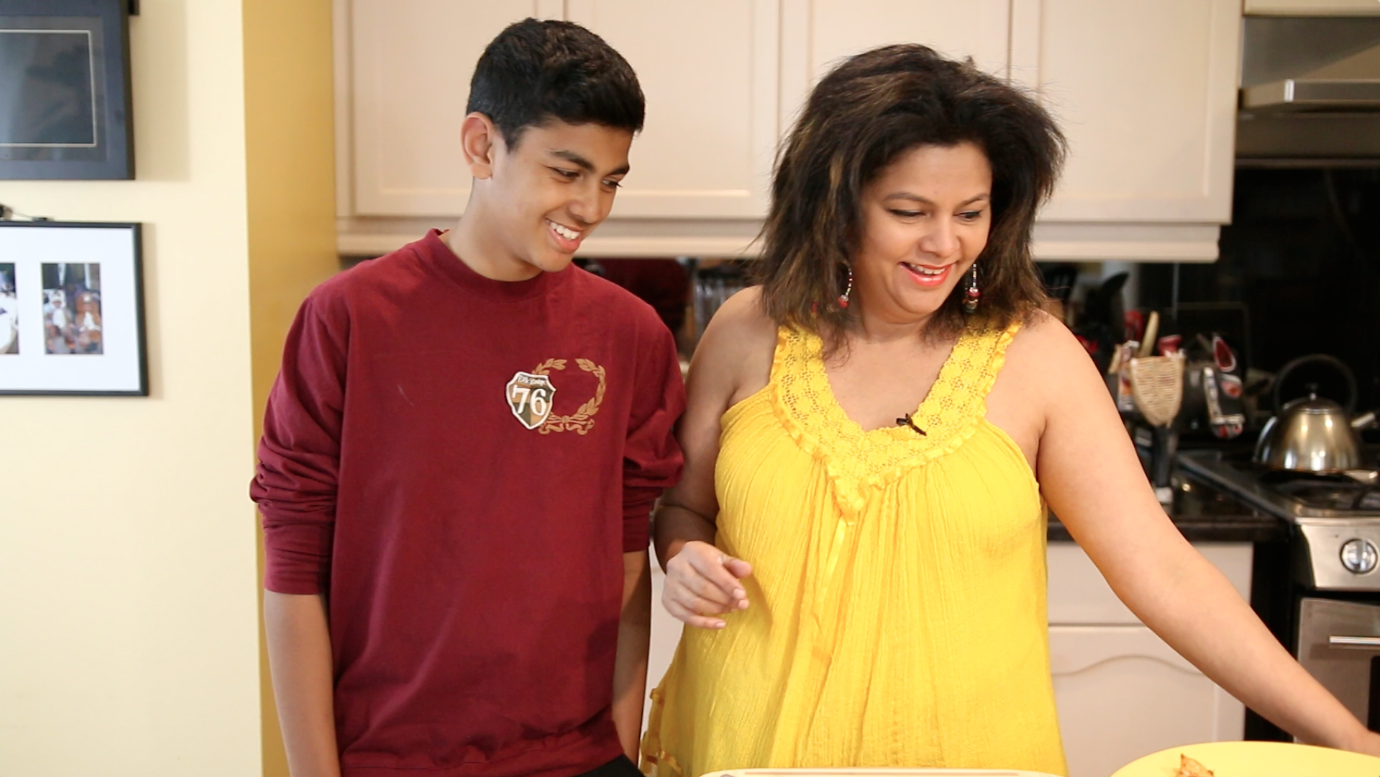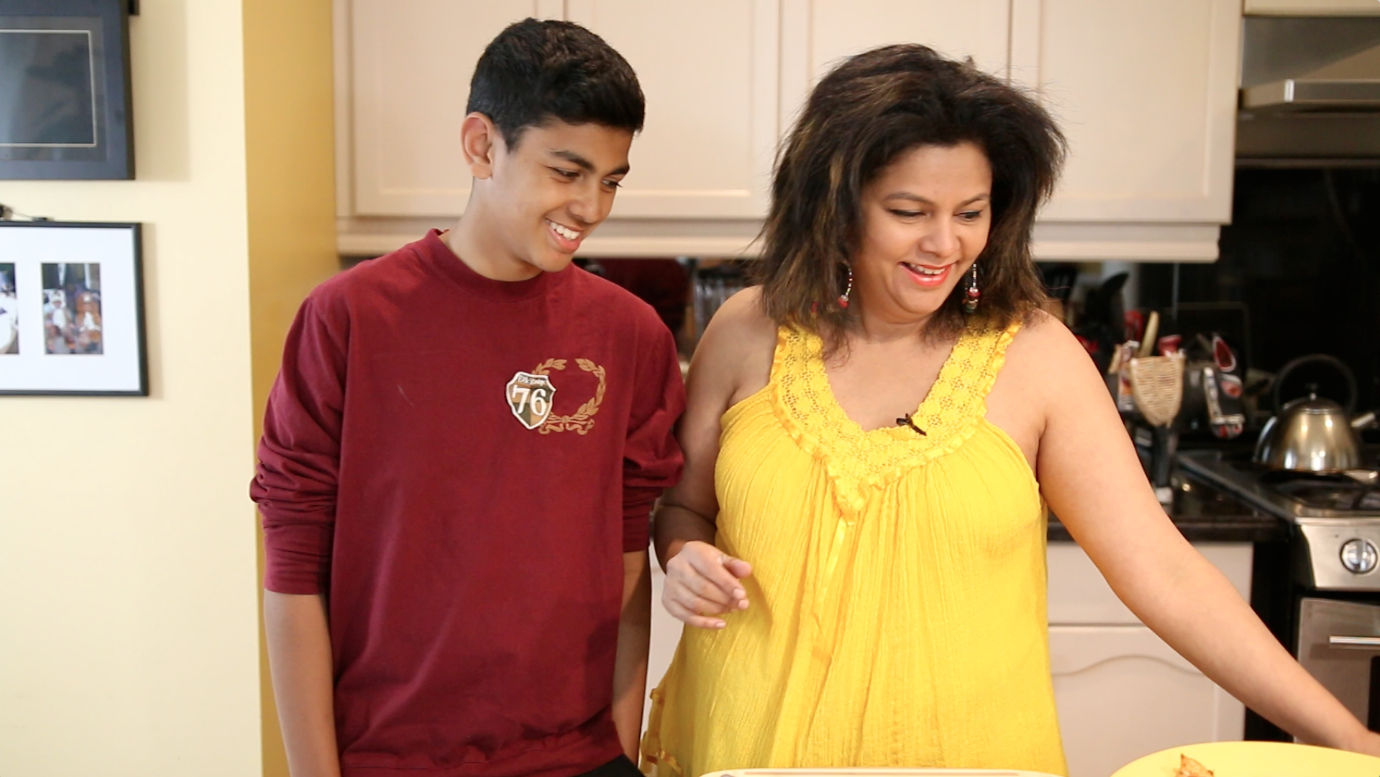 Did you know that diet related illnesses are the no 1 reason for childhood obesity? This is a global epidemic – over 42 million children are obese or overweight under the ages of 5. We need to stand behind Jamie and support instituting compulsory practical food education in schools across the world, share it via your social networks and educate the kids around you. Do your part and help change our children's futures – sign the petition link at the end of this video.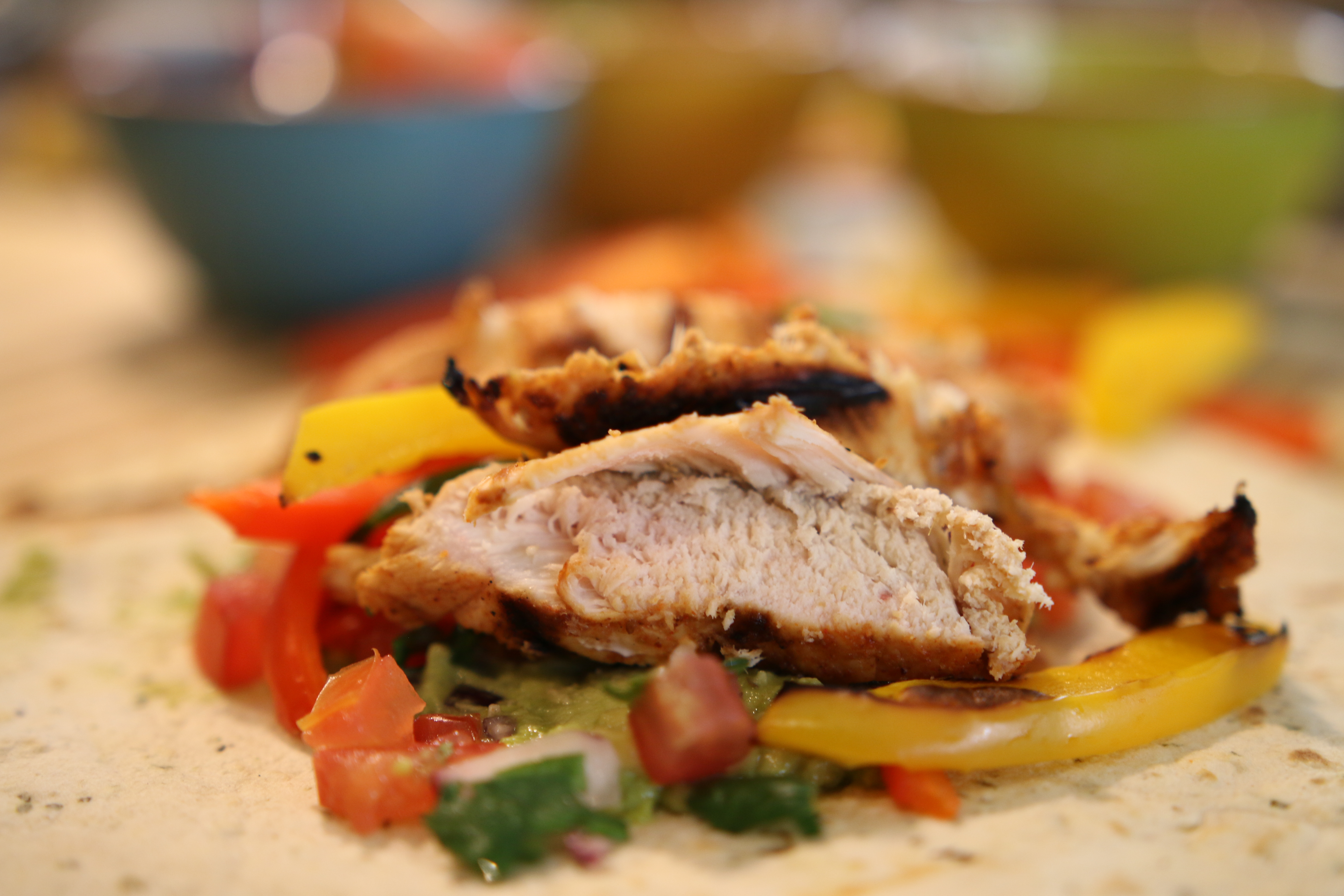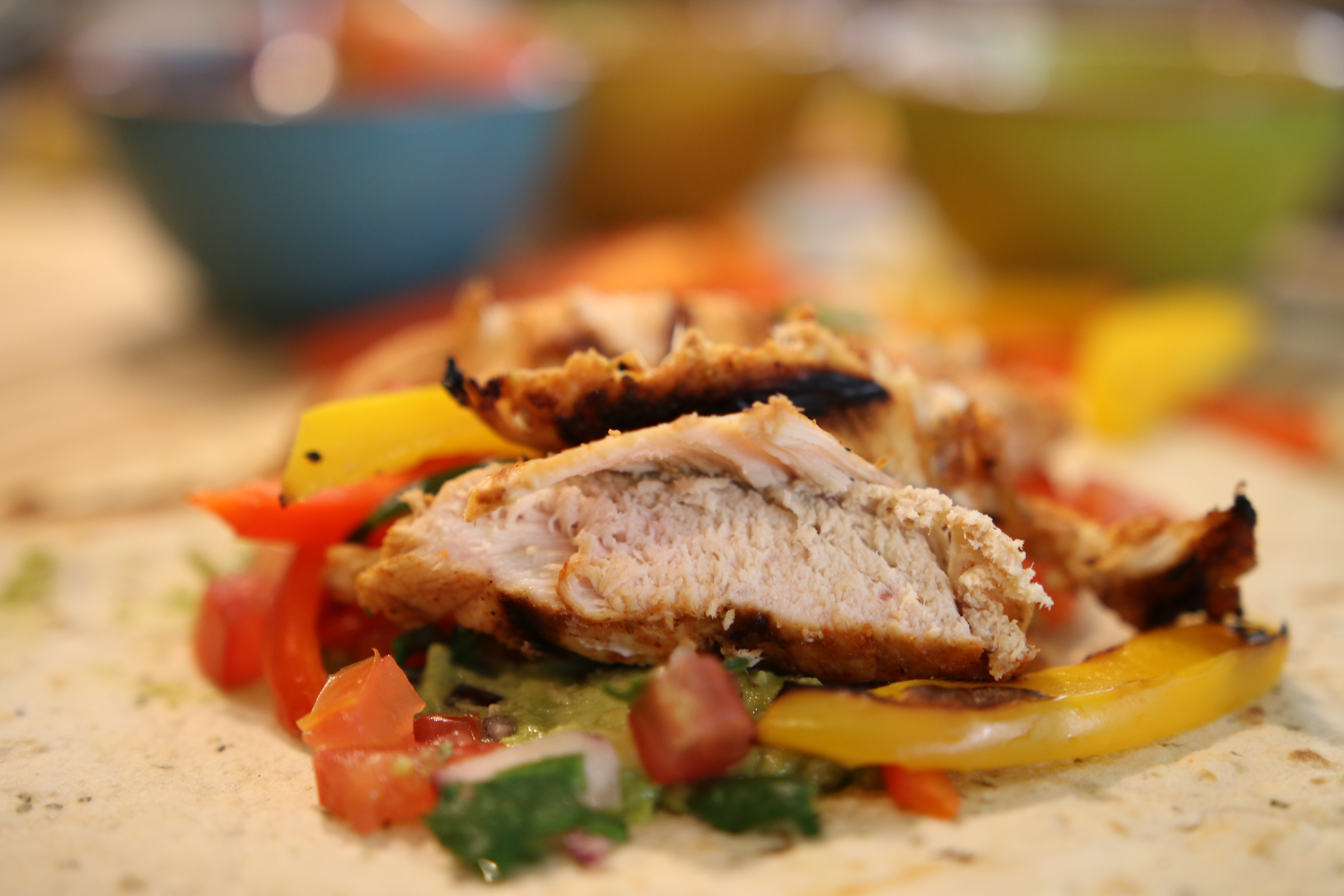 To mark this event, I decided to remake DJ BBQ's recipe for Chicken Fajitas and show my son Aaron how to prepare this himself. Both my boys will soon be off to University and while I'm sure they will not always find the time to prepare their own meals, they will at least make the right food choices. Well that's the hope anyway.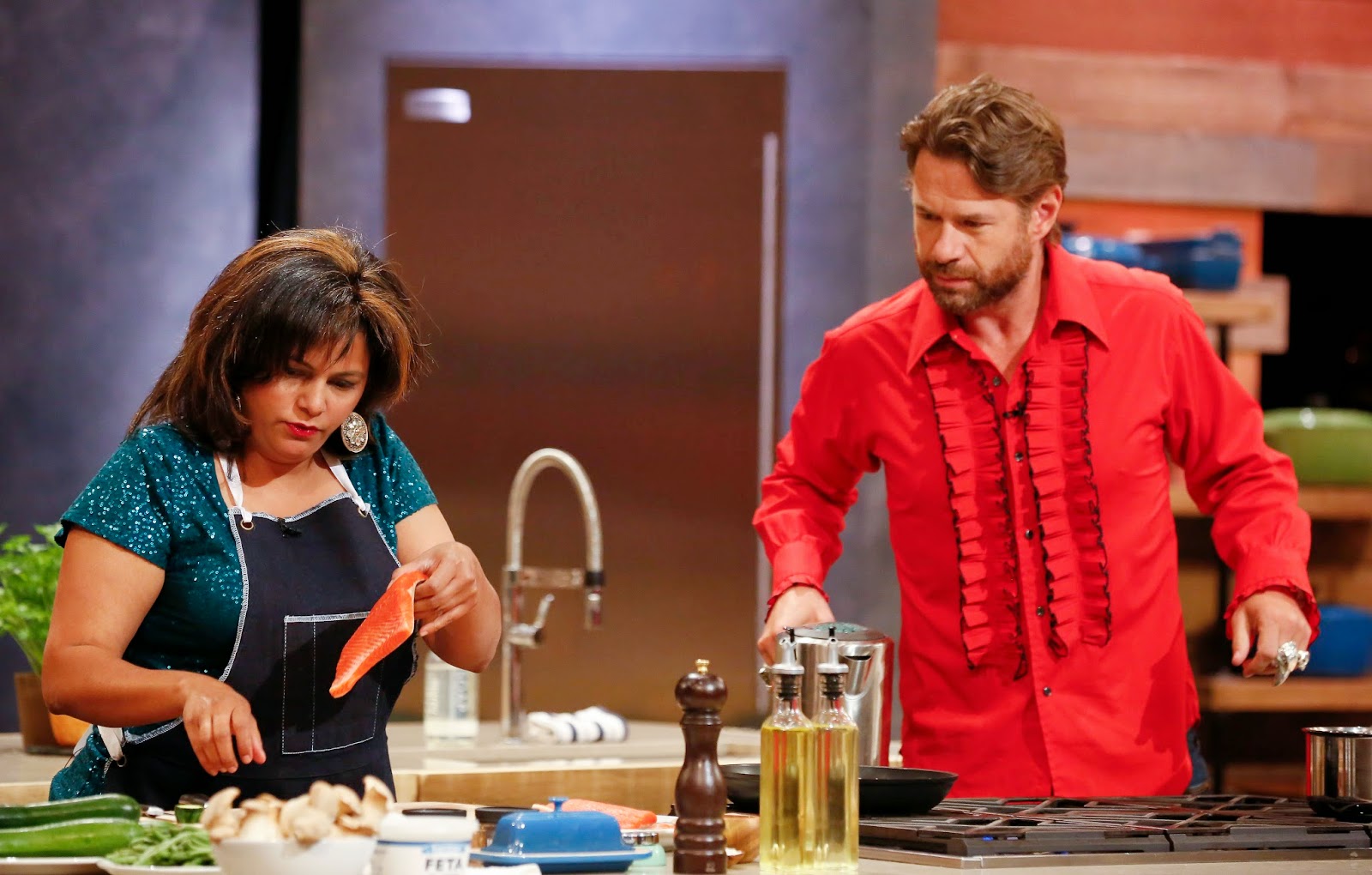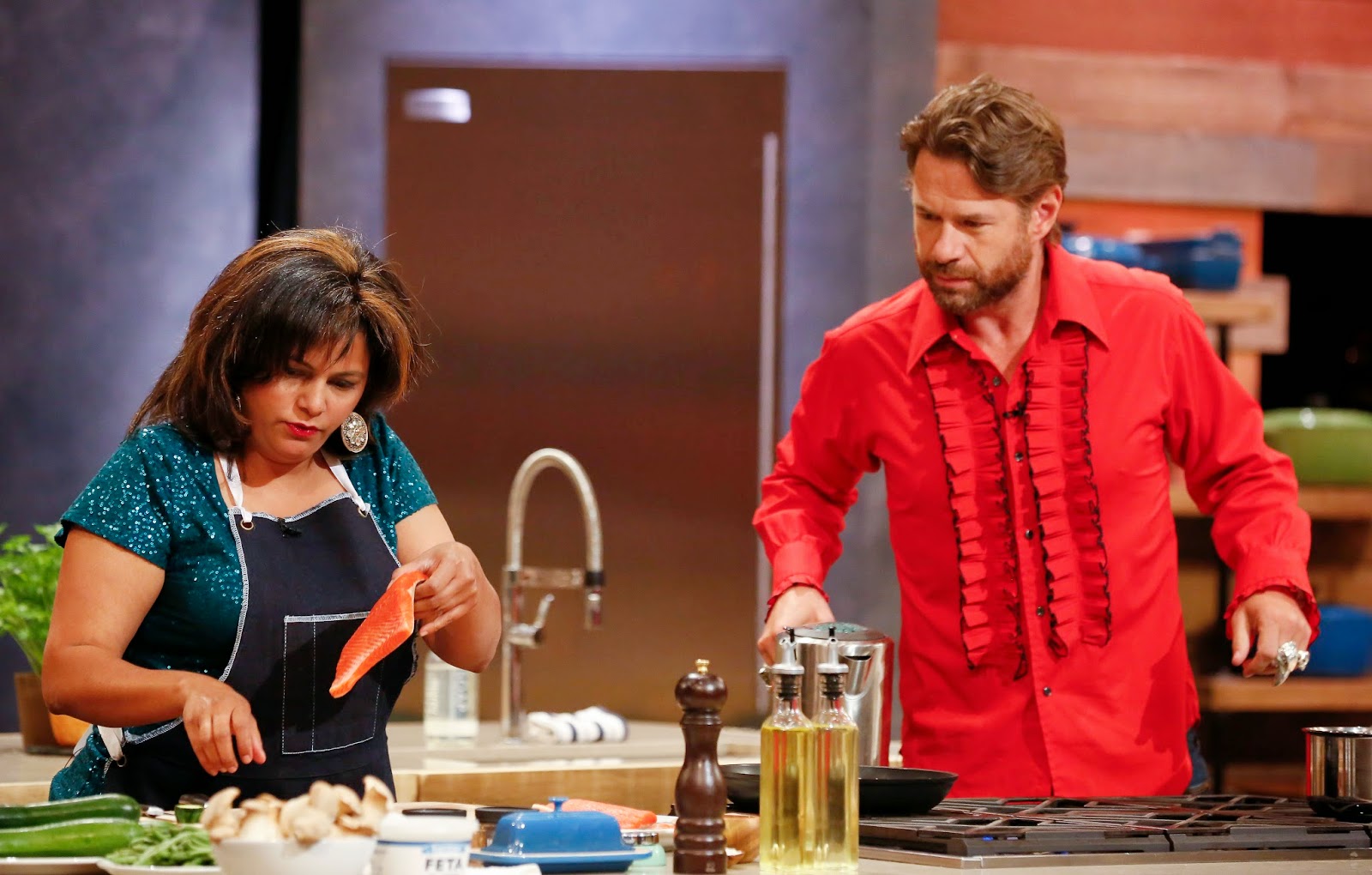 I met DJ BBQ on the set of Jamie Oliver's Pressure Cooker a reality show that pita home cooks against each other producing a gourmet meal under a tight timeline for the Time's restaurant critic Giles Coren. Hid recipe for Chicken Fajitas is not only delicious, it's fresh and nutritious when you make your own pico de gallo and guacamole. Making food fun is a great way to get your kids into the kitchen and in charge of what they put into their mouths.
Chicken Fajitas – A DJ BBQ recipe for Food Revolution Day
Ingredients
Ingredients
2 pounds chicken butterflied chicken breasts
Marinade
1 tsp each Paprika, Cayenne, Garlic and Onion powder, Cumin powder, Mexican Chilli powder, Sea Salt and Brown Sugar
Juice of one Lime
Splash of Ginger Ale
2 Peppers
2 –3 Jalapeños
Tortillas
Guacamole
Pico de gallo
Sour Cream
Instructions
Process
Make the marinade by mixing the dry and wet ingredients together
Marinade the chicken for an hour
Slice the Jalapeños horizontally and remove the seeds
Cut the peppers into strips
Cook the peppers on a hot grill so they are slightly charred
Add the chicken and the jalapeños
Remove when cooked and slice
Heat the tortillas
Assemble the Fajita – Guacamole, Sour cream, Pico de gallo, Chicken and peppers and top with the sliced jalapenos
Enjoy!
https://kravingsfoodadventures.com/chicken-fajitas-a-dj-bbq-recipe-for-food-revolution-day/