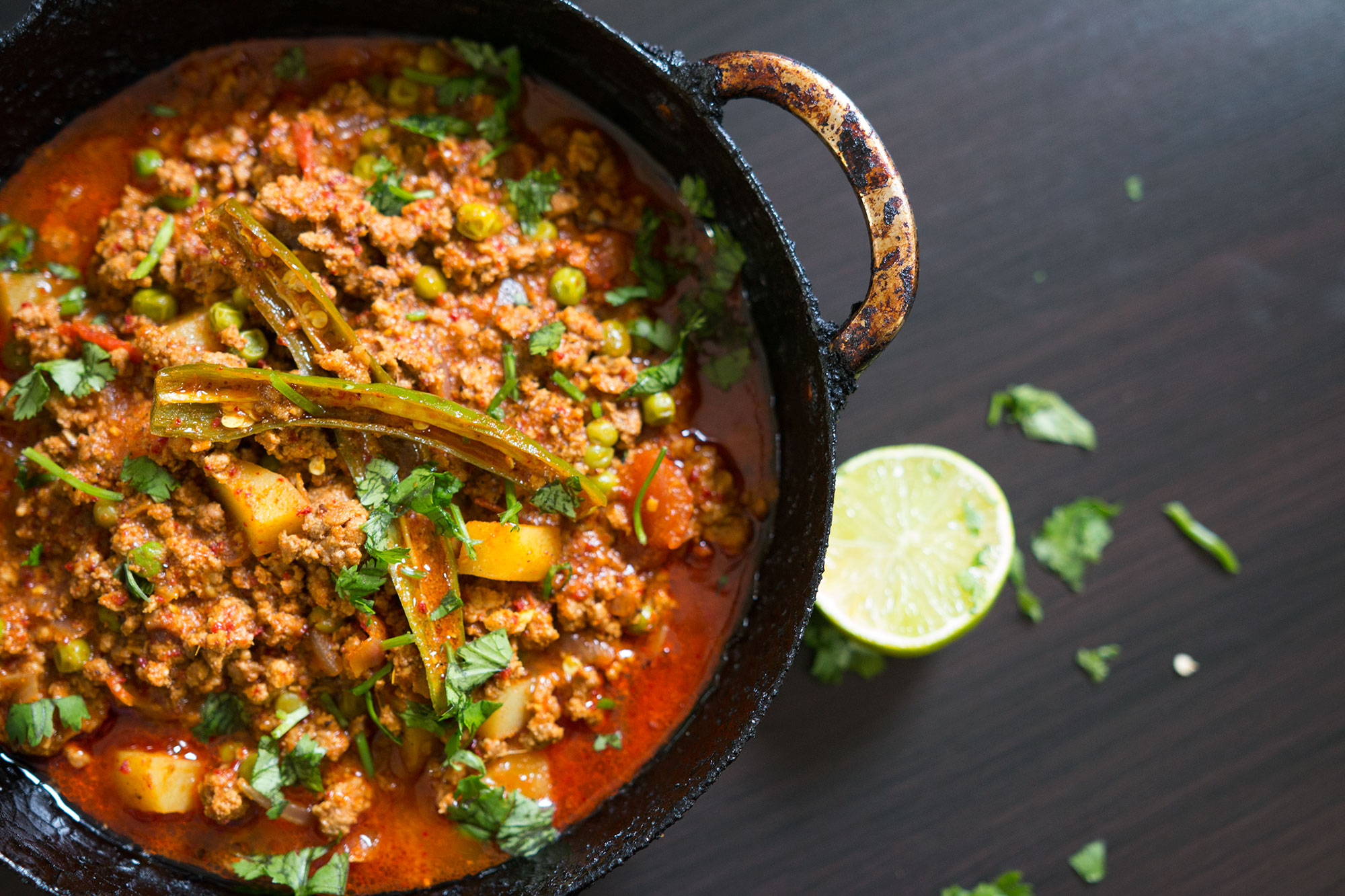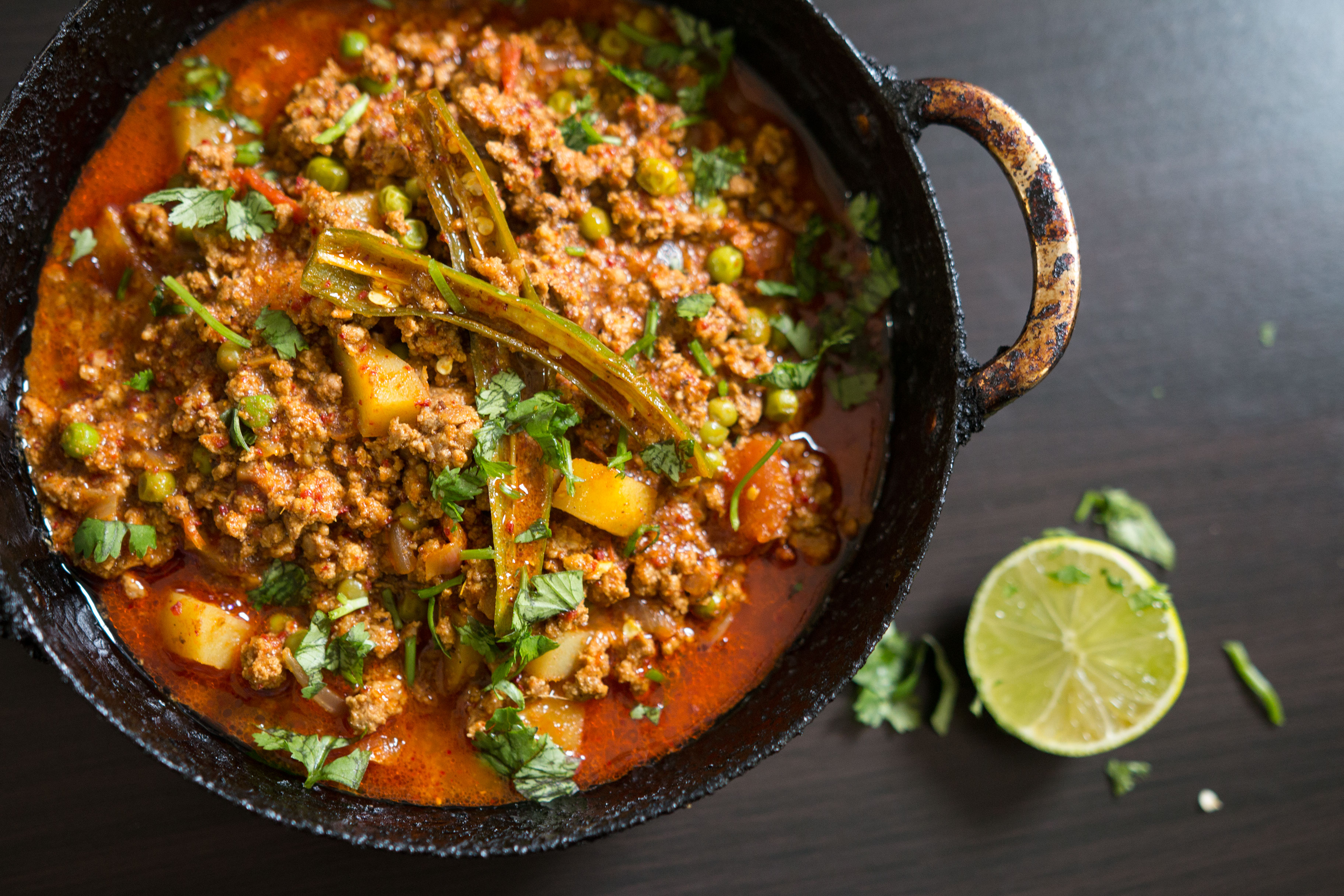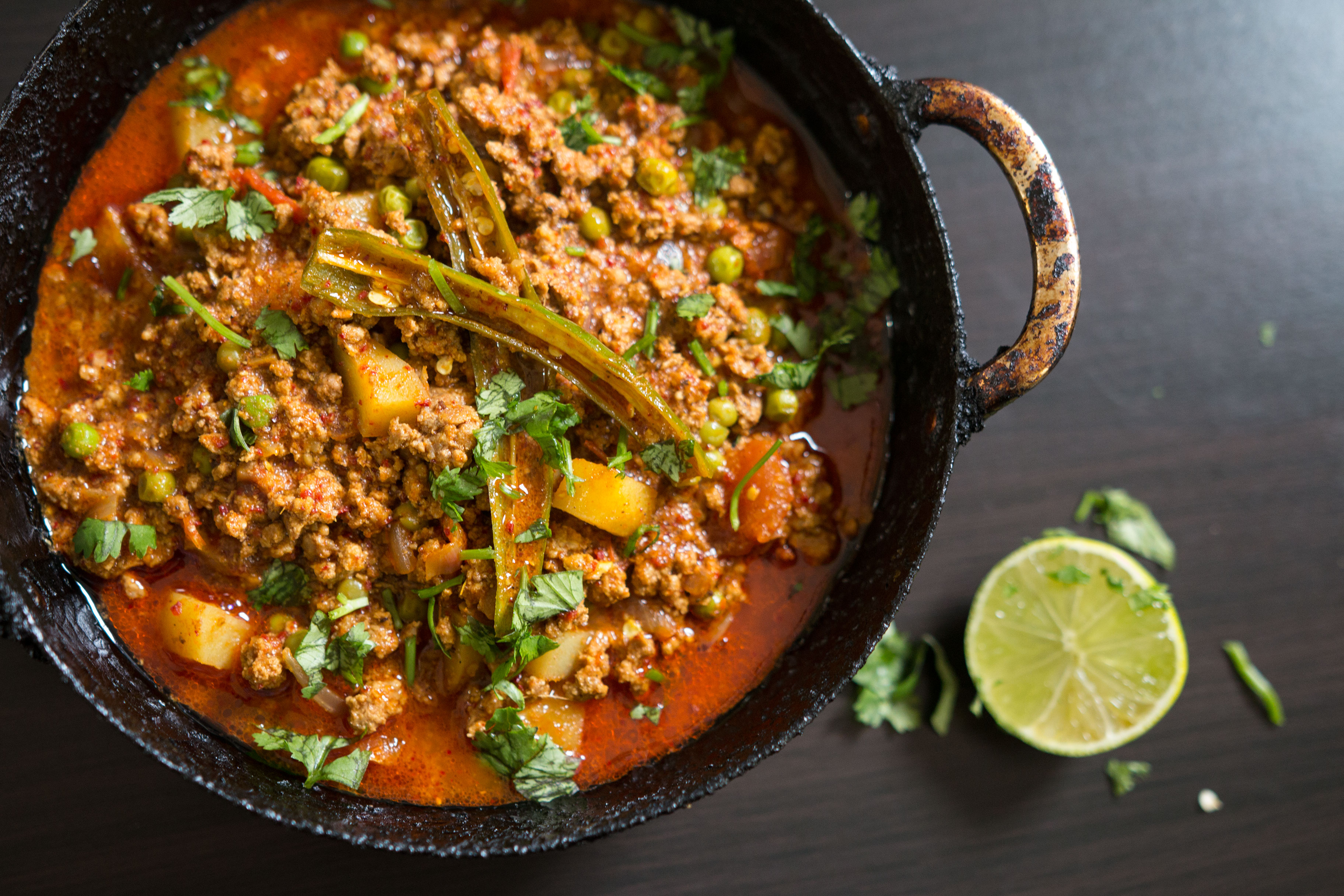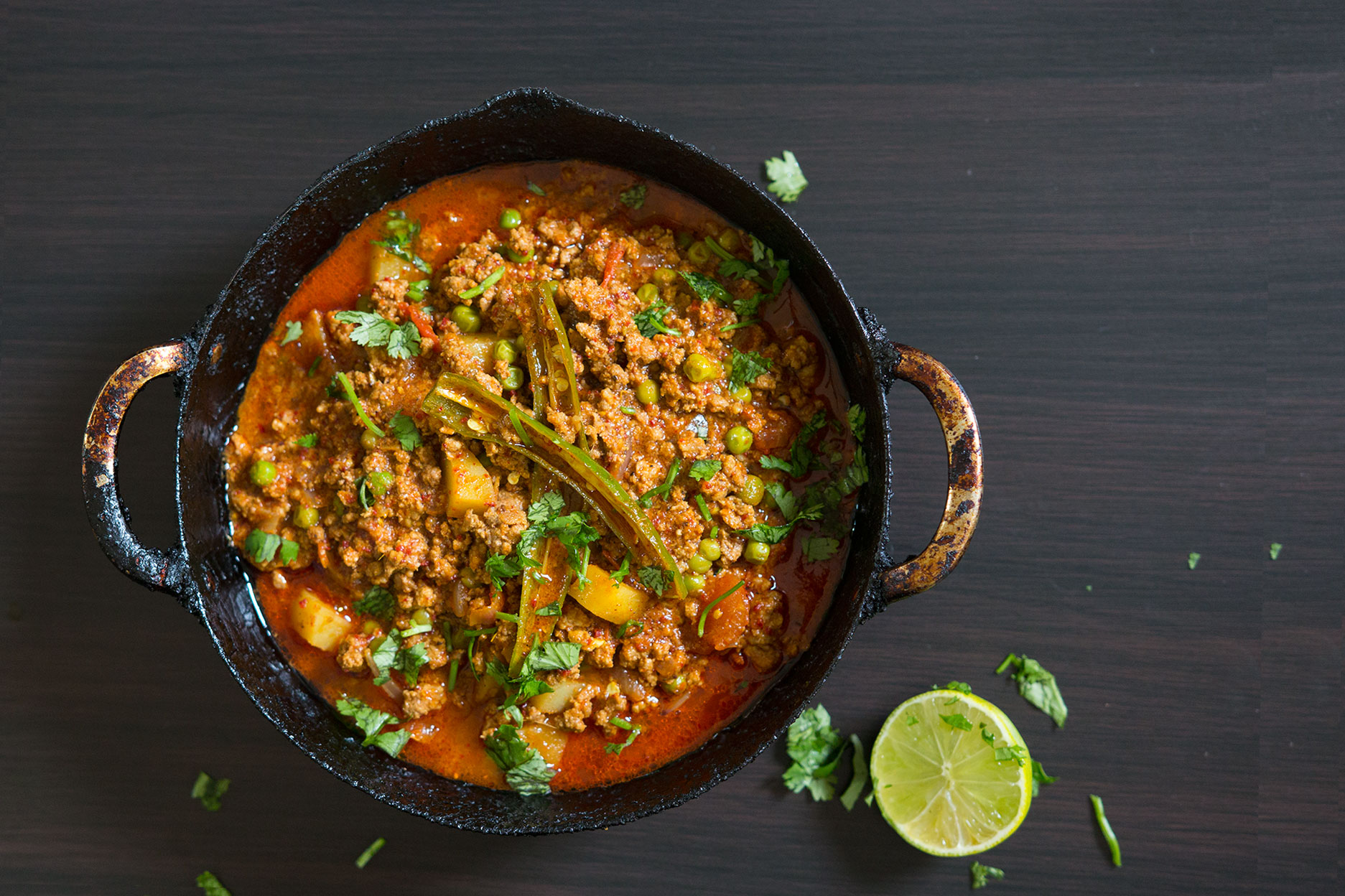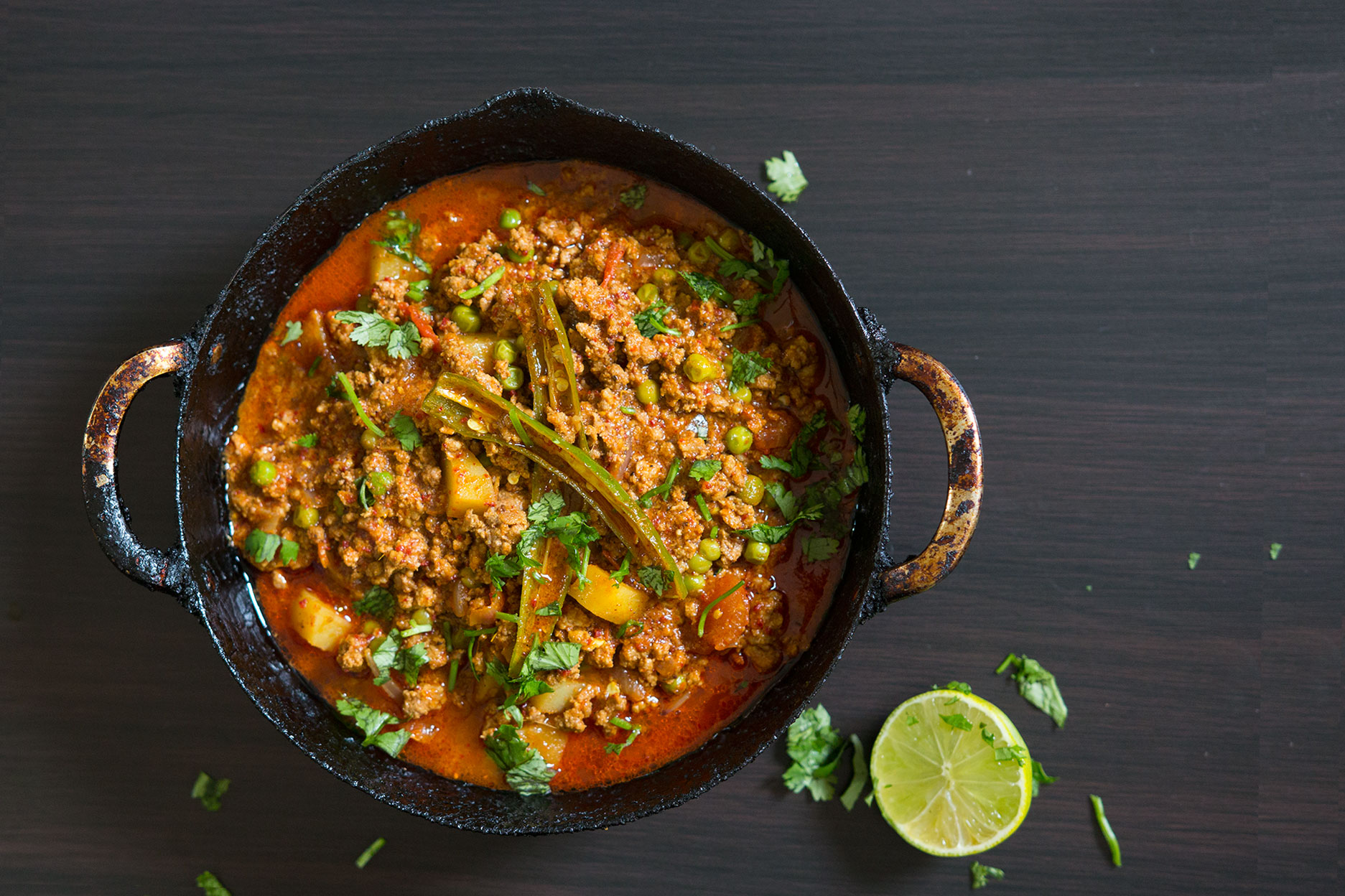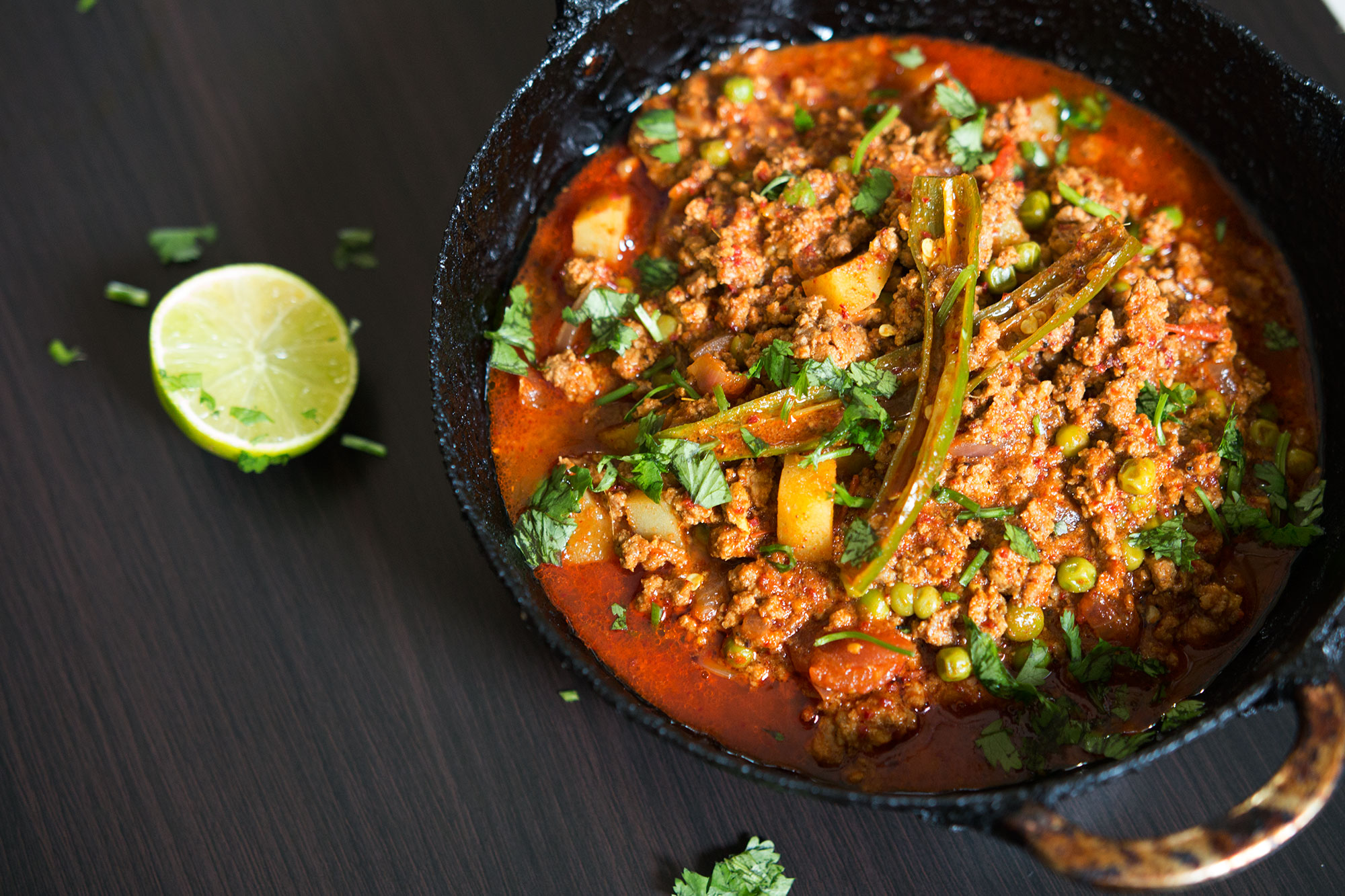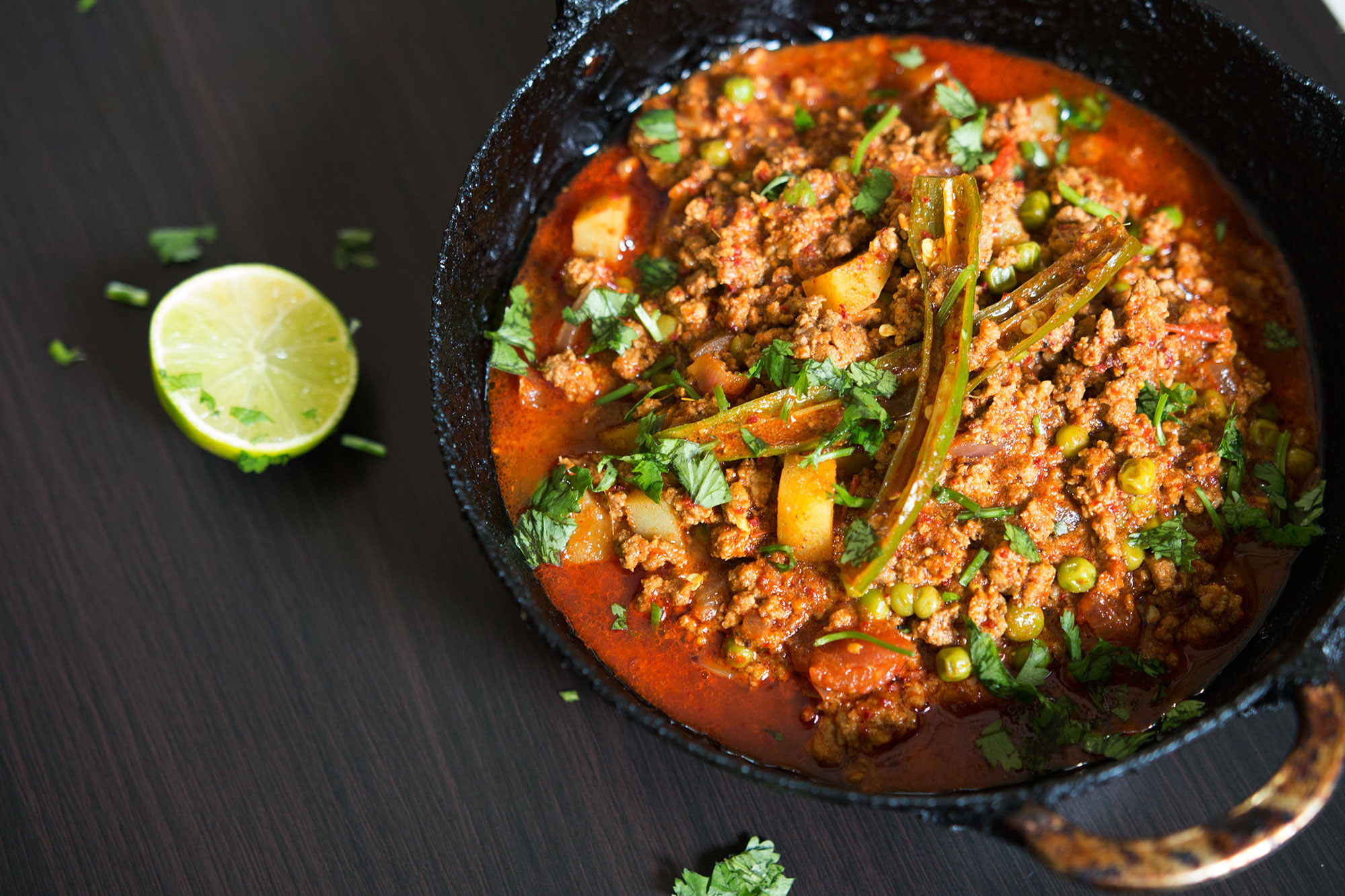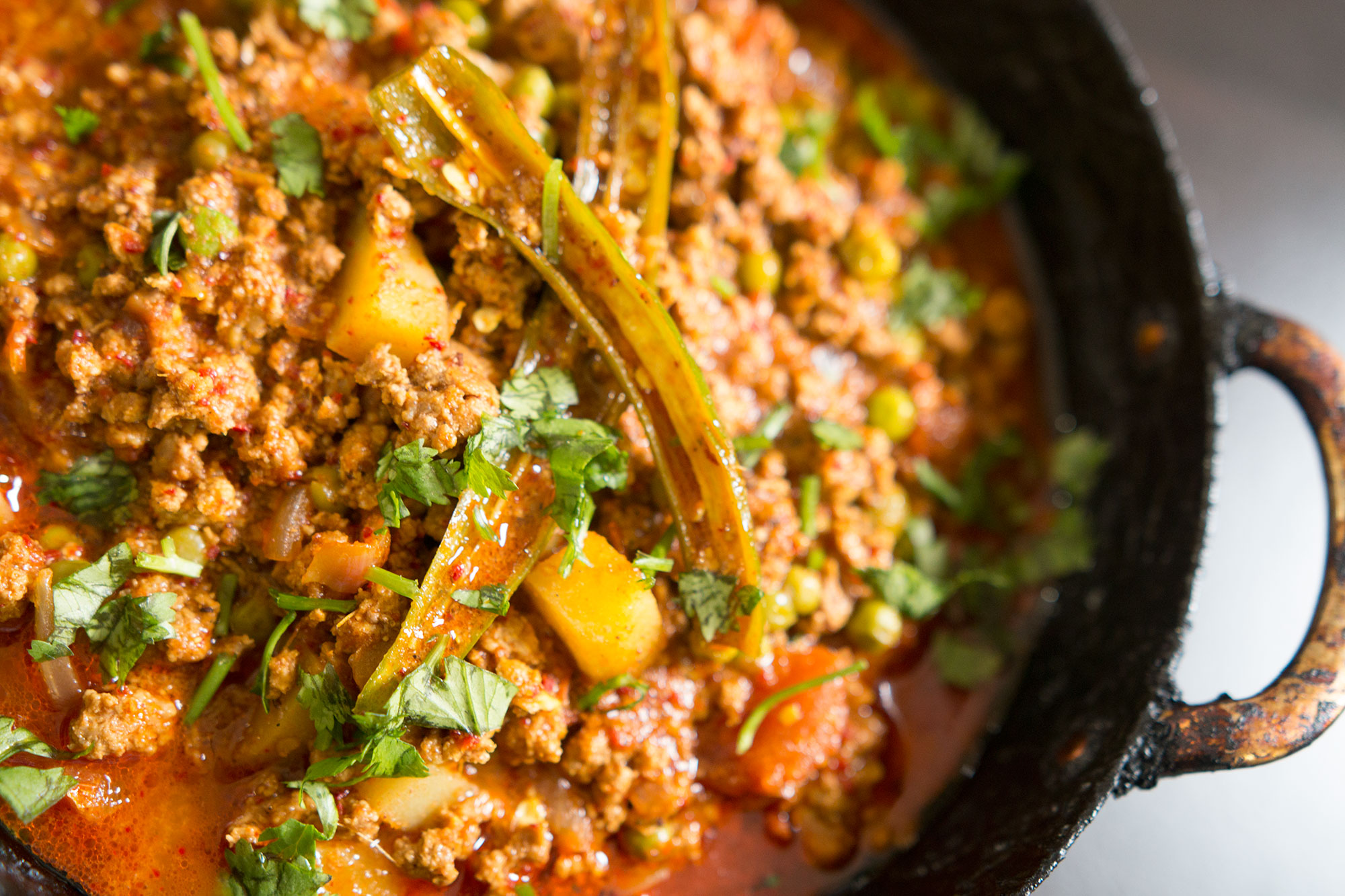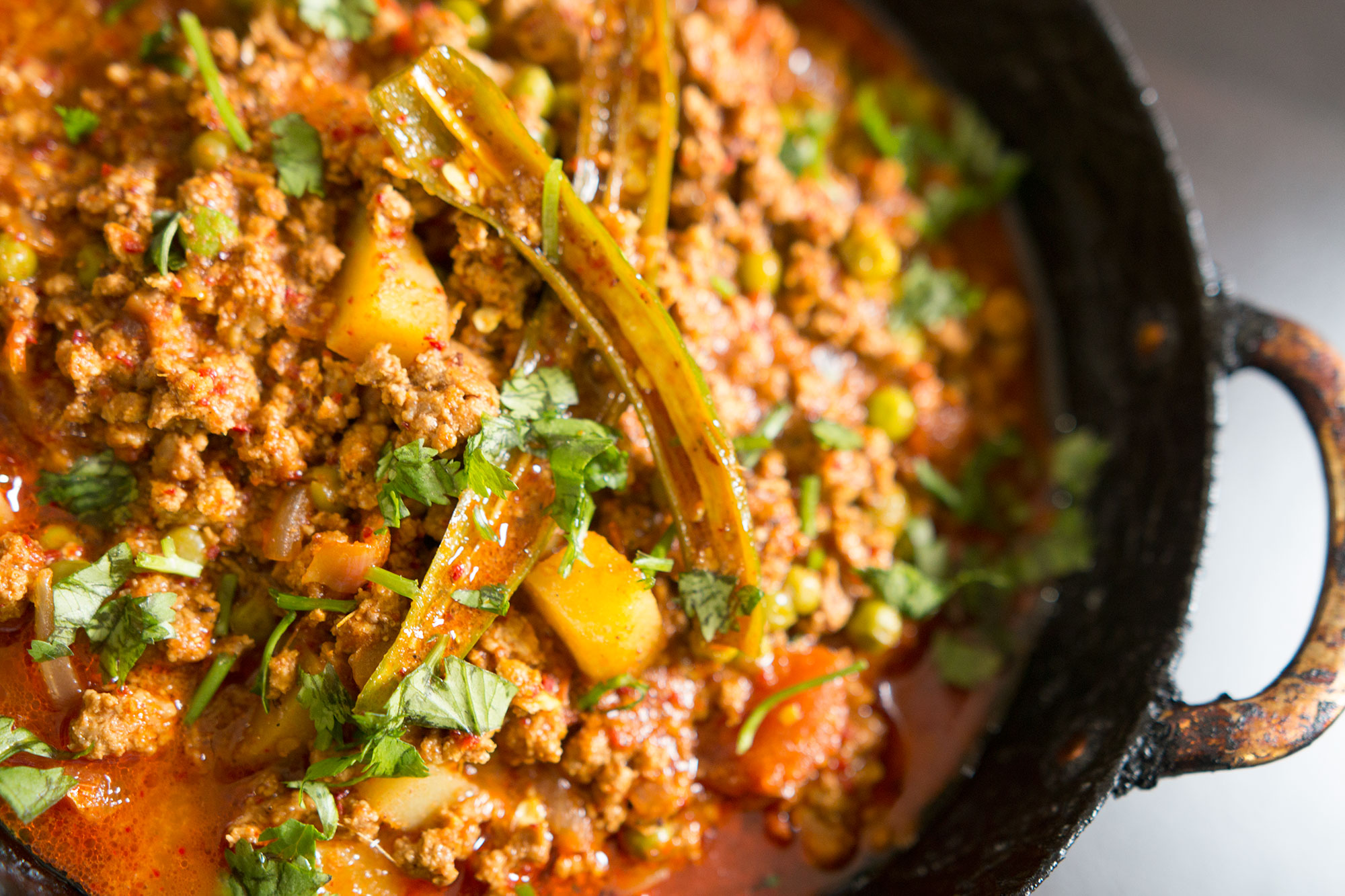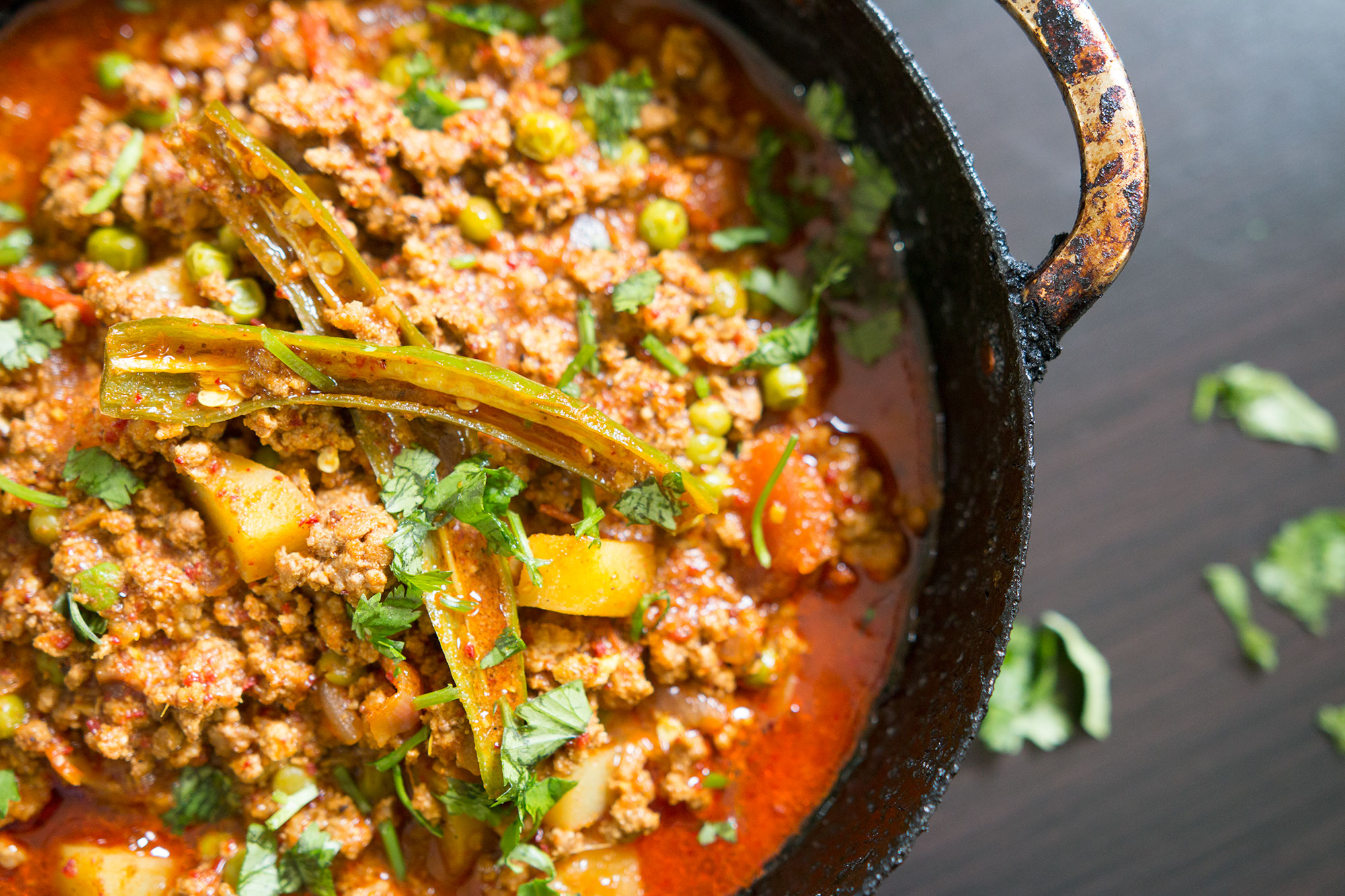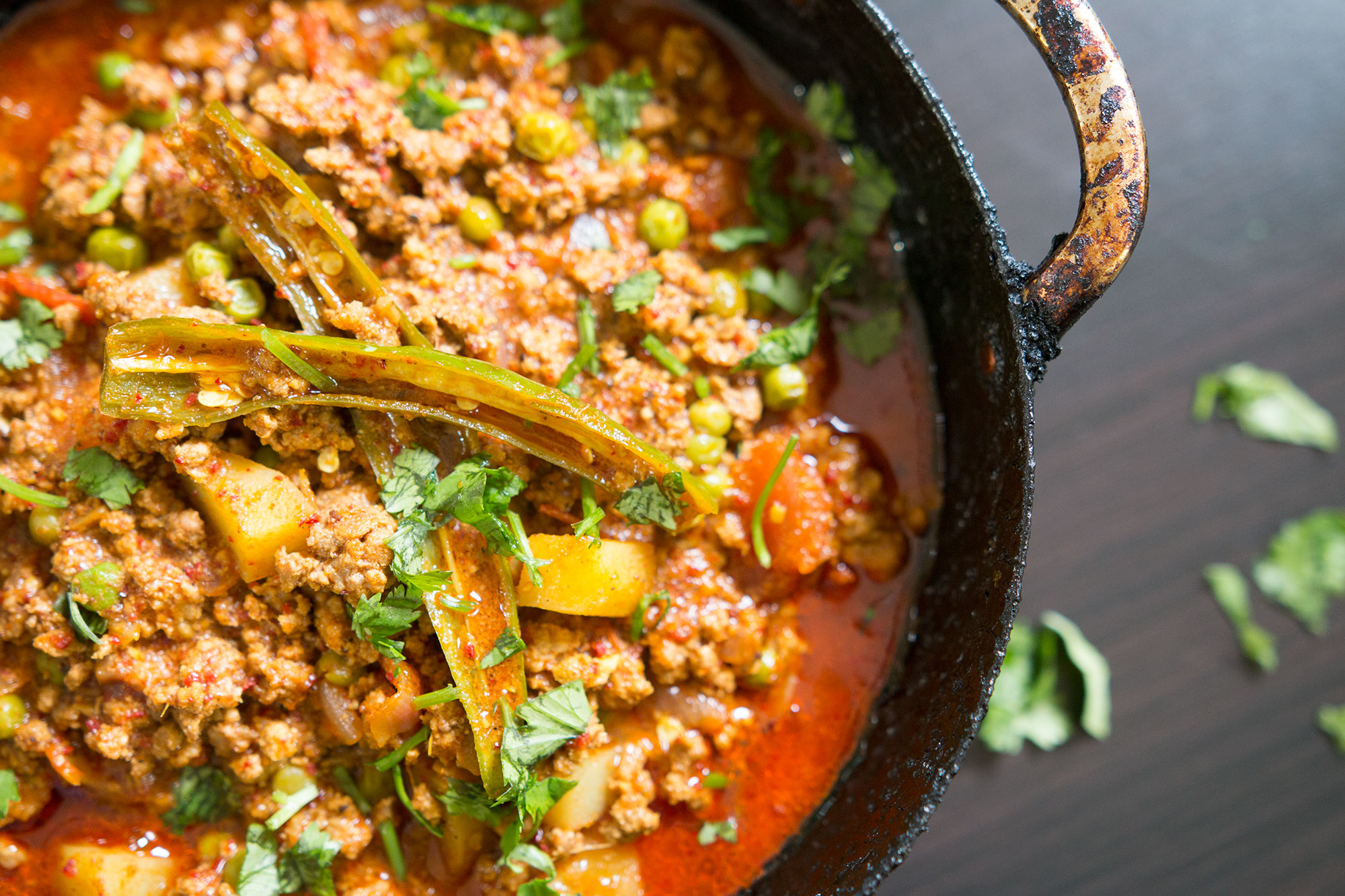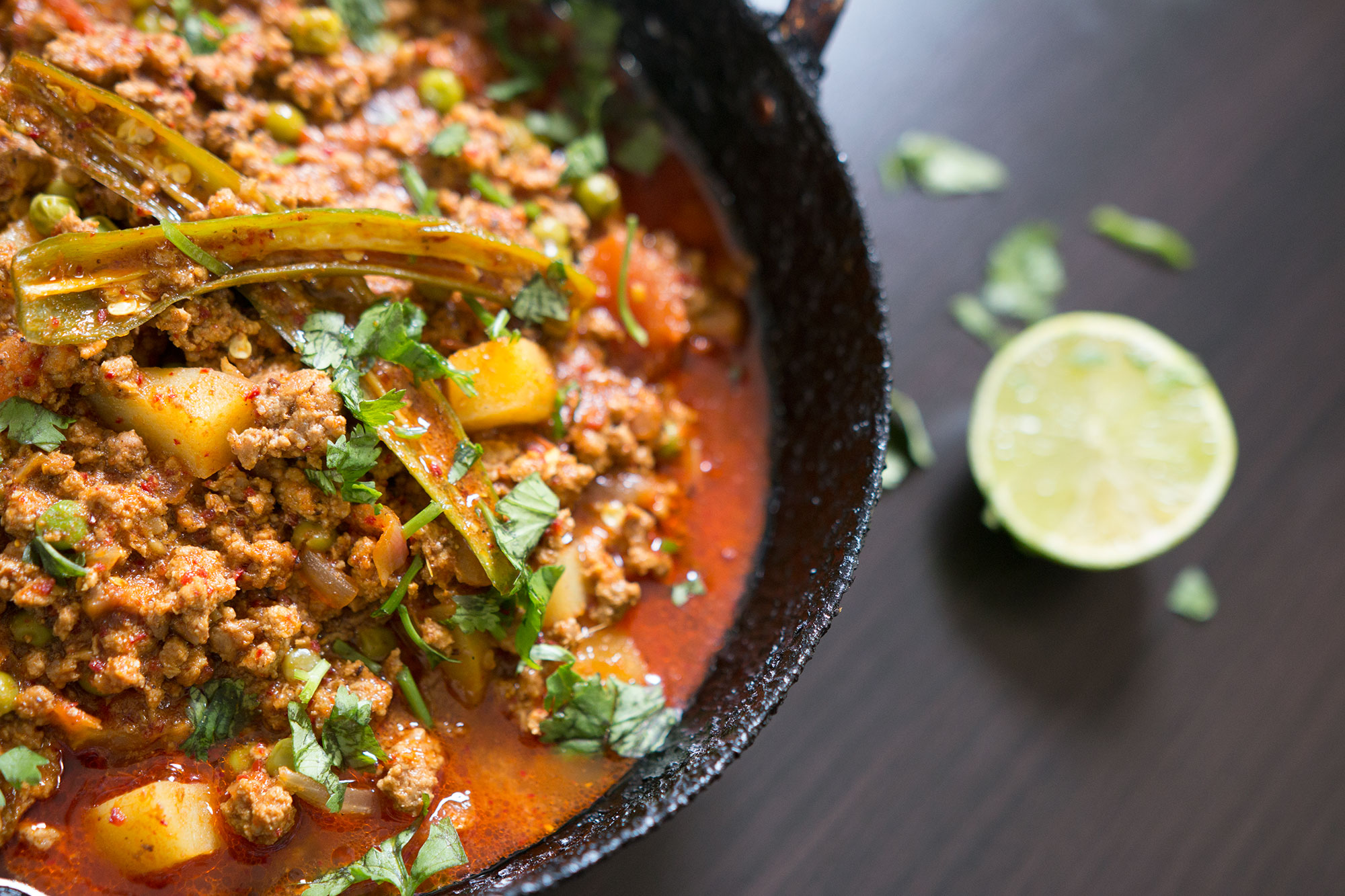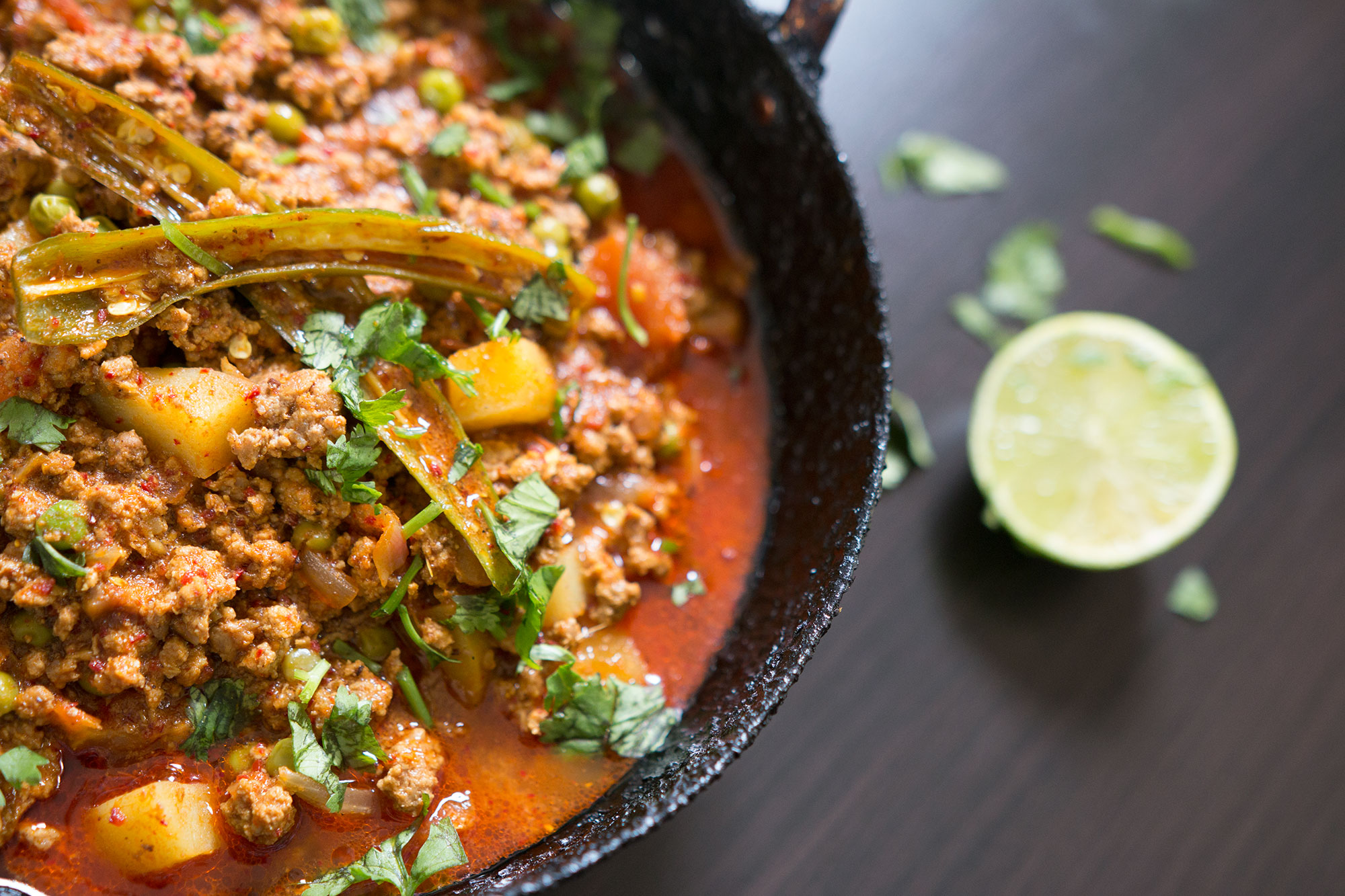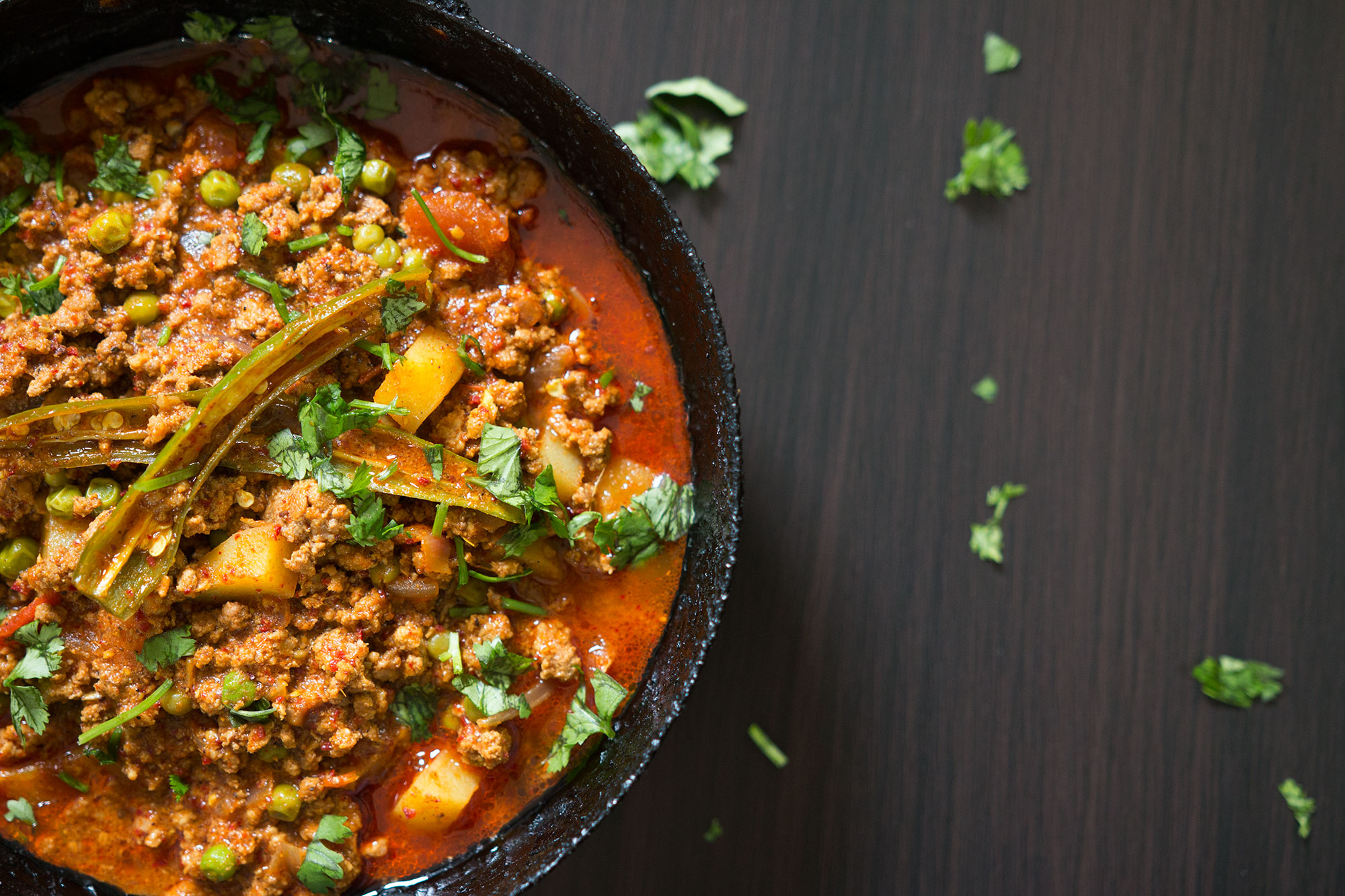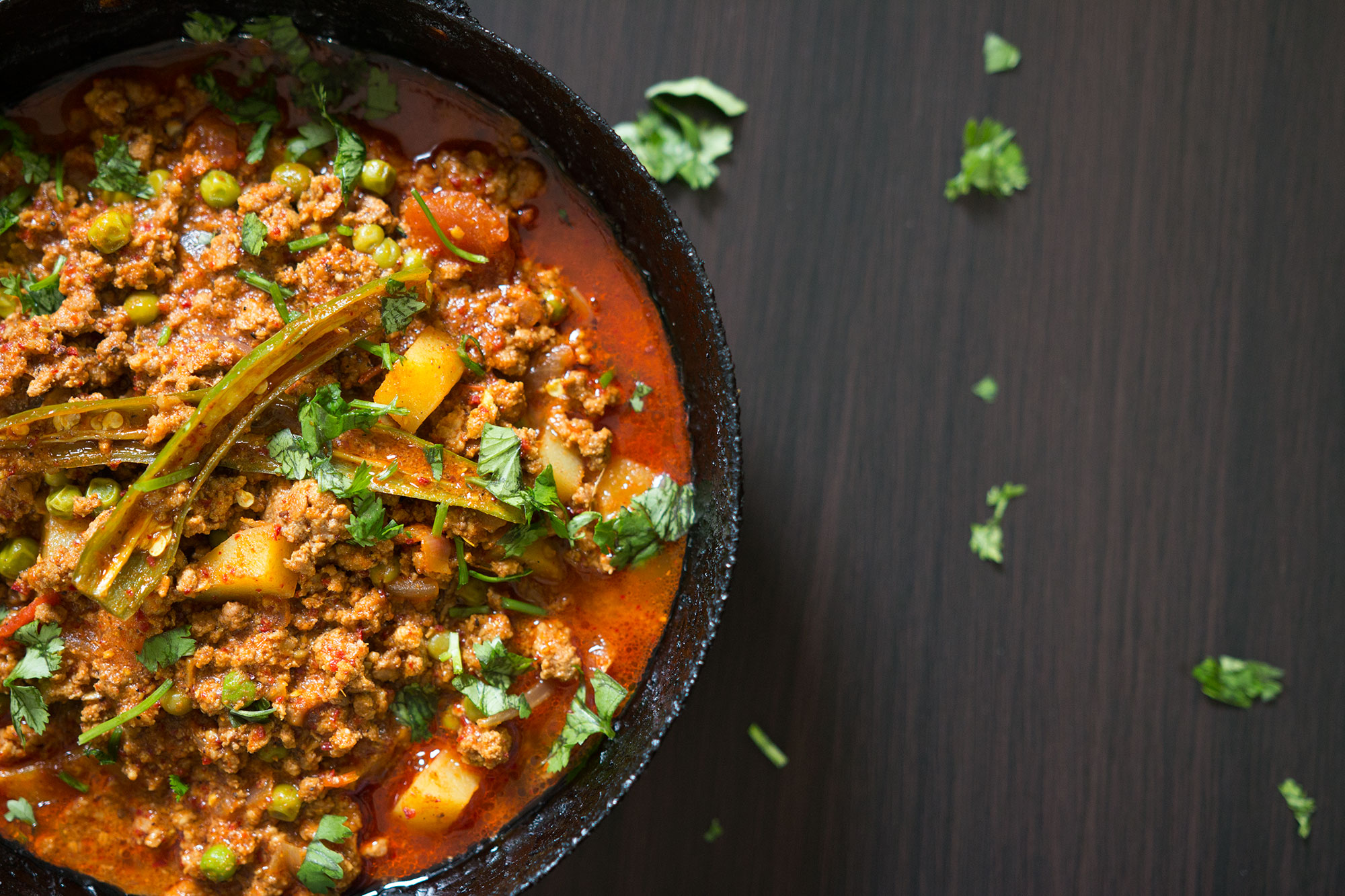 I've made Kheema so many different ways and it's only last year that I made Xanti Pinto's Goan Kheema. I've heard Xanti(pronounced Shanti) and a few others RAVE about Alves Fernandes's recipe on the facebook group – Traditional Goan Foodies. Now, I know that Alves is an amazing cook and his blog is top notch, but I wondered why everyone was raving about this kheems so I decided to try this for myself! They weren't lying … this recipe is stellar. There are a few steps to making this recipe, but it truly is worth the effort.
I call this Goan Masala Kheema as the ground beef is slathered and simmered in a delicious Goan masala blend.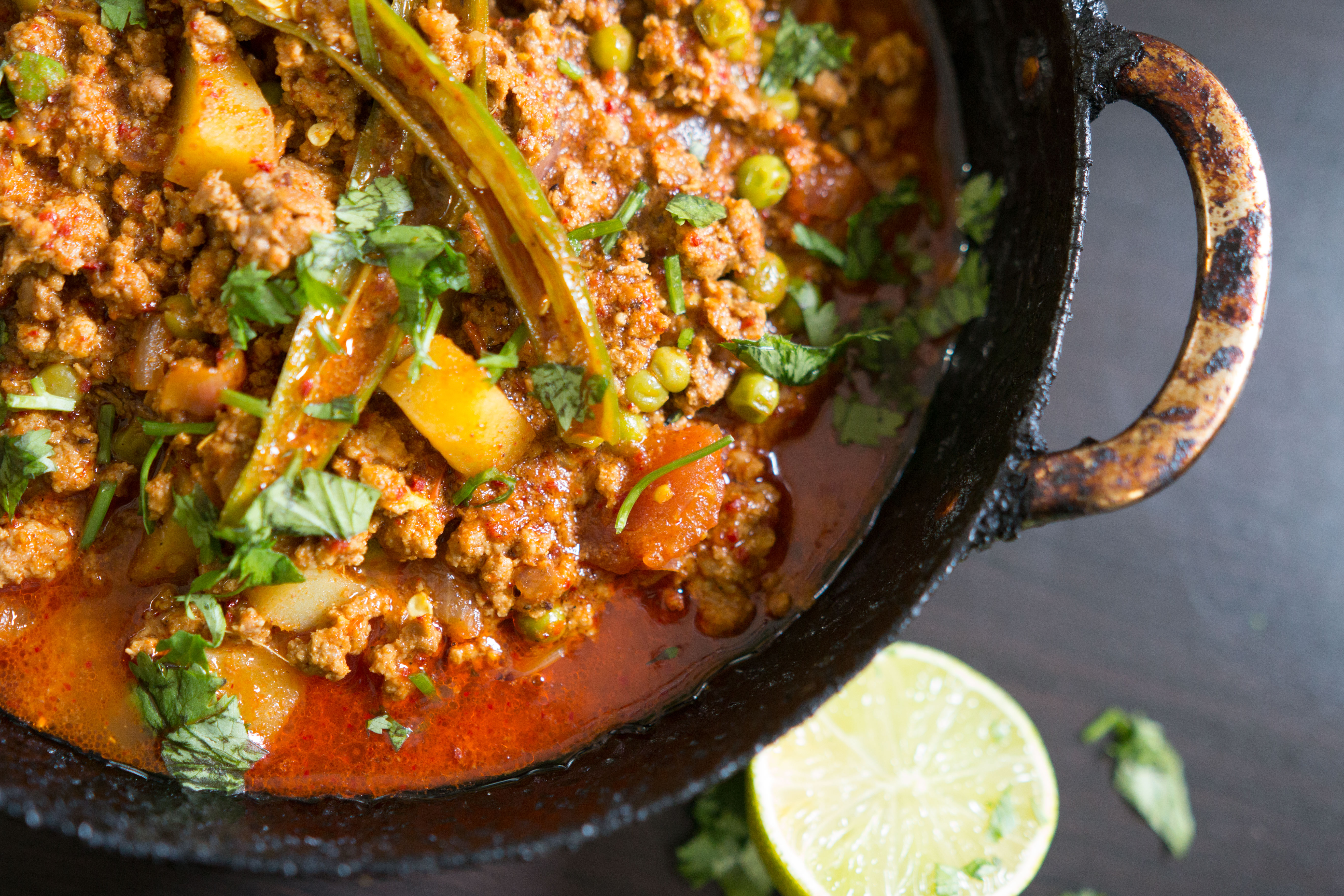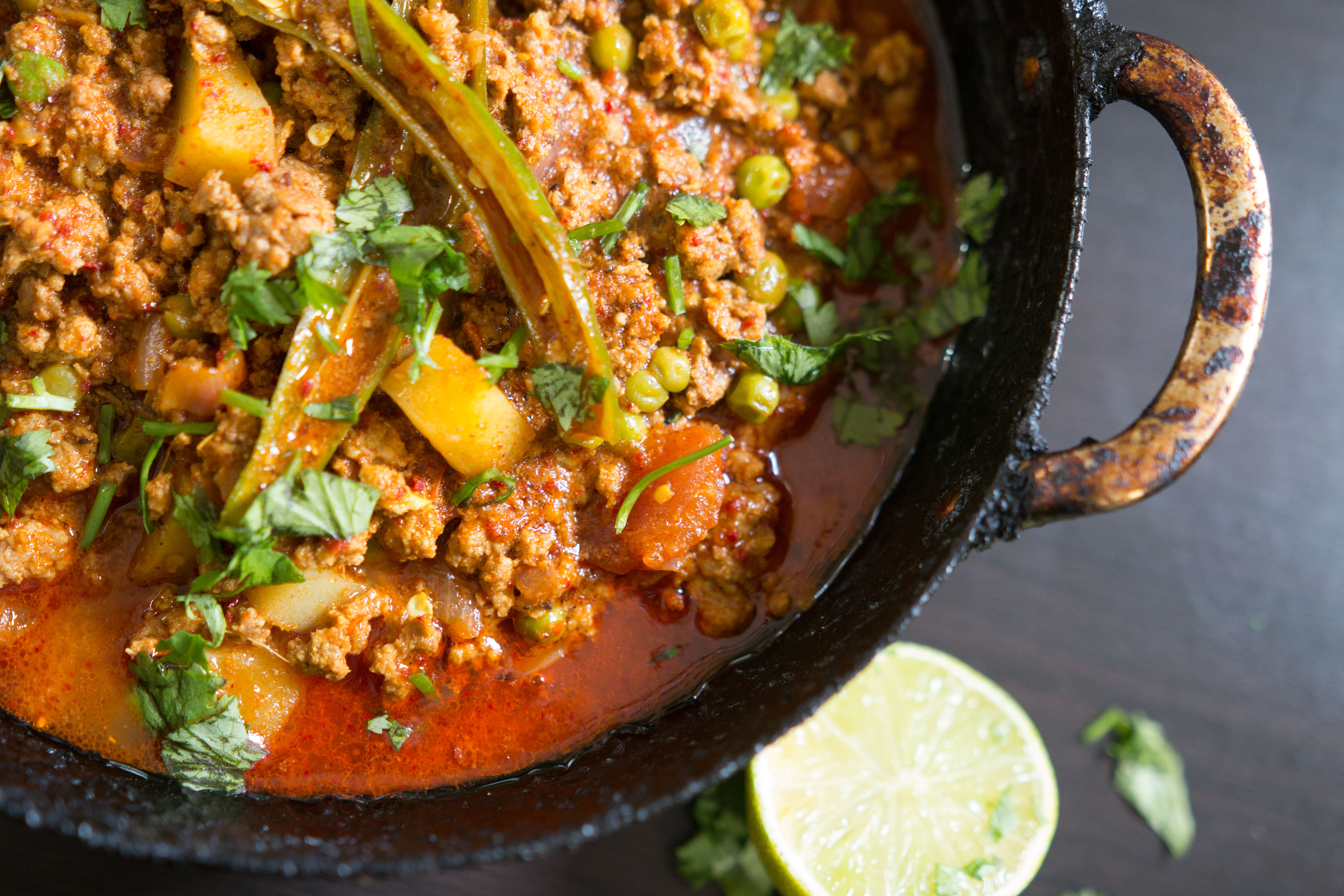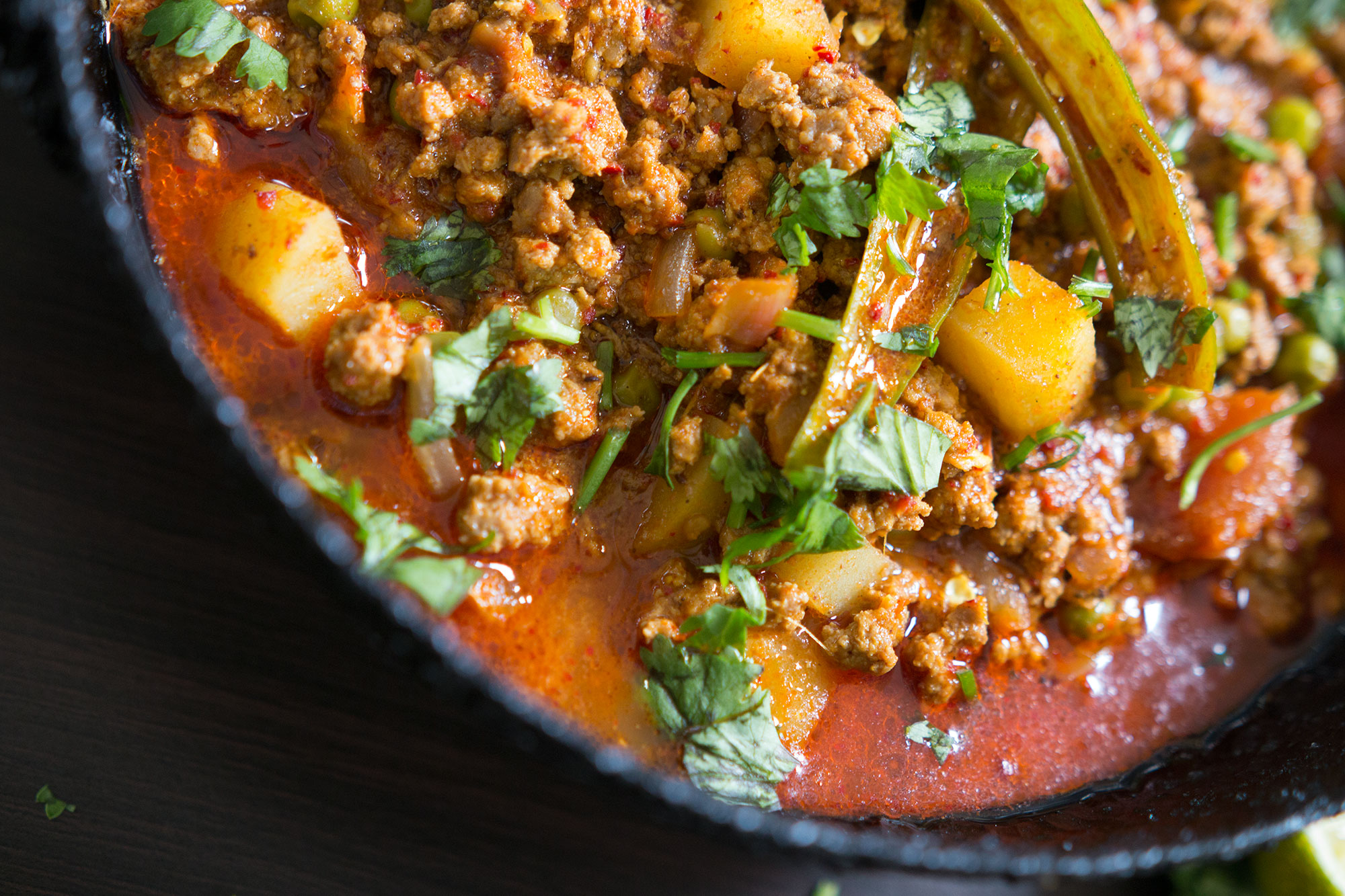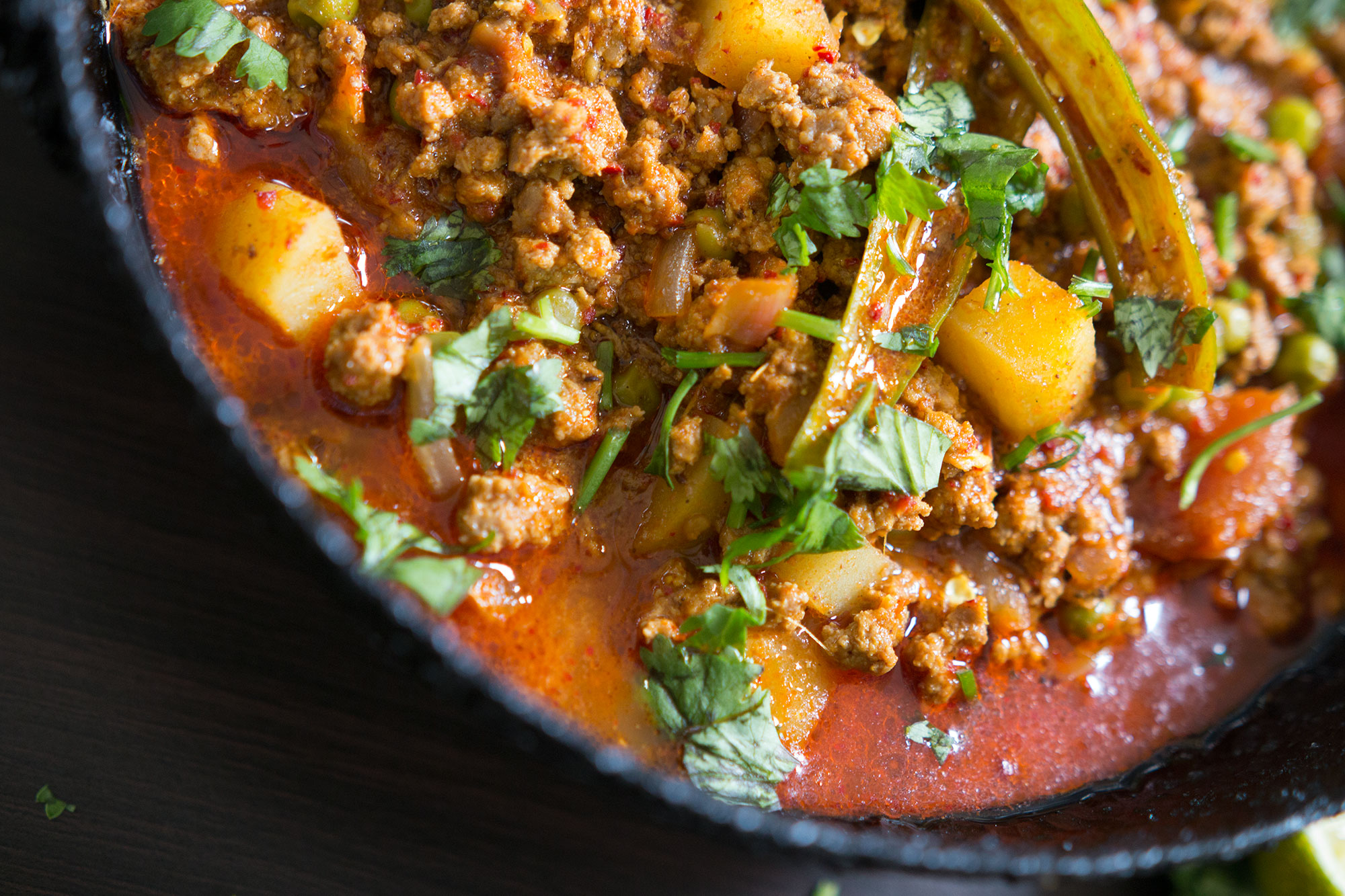 I've adapted the recipe to make it easier to prepare, I hope you enjoy it! Thanks Alves for publishing such great recipes! Please check out his amazing blog right here!
[youtube-subscriber nickname=kravingsblog]
Ingredients
2 lbs regular ground Beef
1.5 tbsps each of Ginger and Garlic paste
Juice of 2 Limes
10 Kashmiri Chillies
2 inch stick of cinnamon
4 cardamons
2 tsps Cumin
2 tsps white poppy seeds or khus khus
1 tsp cloves (30)
1.5 tsps of Black Peppercorns (60)
1 tsp Turmeric
1 cup of roughly chopped Garlic (12 cloves)
½ cup of roughly chopped Ginger (2 inch piece)
1 cup of Goa Vinegar
1 stock cube
2 horizontally slit green chillies
2 cups diced Onions
1 cup cubed Potatoes
Instructions
Marinate the ground beef with salt, the juice of a lime and the ginger & garlic paste
Add the chillies, Cinnamon, cardamom, Cumin, Poppy seeds, cloves, black peppercorns, turmeric and process, followed by the Garlic, Ginger and half the vinegar
Boil the ground beef with one cup of water and cook till 75% done
If there's any meat scum that floats to the top, just remove it – after it's about 75% cooked just remove it from the heat
Add Salt to taste
Add some oil to another pan and just fry the cubed potatoes till half done, remove and drain on kitchen towel
Add the diced Onions and saute this till it gets nice and
Add the masala back into the pan
Add 1 cup of fresh diced tomatoes, give it a few moments to heat up and then mix everything together
Cook the masala base for 10 – 15 mins till the tomatoes have had a chance to soften and blend in with the masala
Add the boiled ground beef and the water back into the saute pan.
Mix this in and allow that masala mixture to coat the ground beef.
Add some water to my food processor and add this in as well.
Cover and cook
Add the stock cube and salt to taste
Add the juice of a lime
Add 1 cup of frozen peas,& the green chillies
Add the half cooked potatoes in cover in and allow it to cook
Garnish with Coriander
https://kravingsfoodadventures.com/goan-masala-kheema/