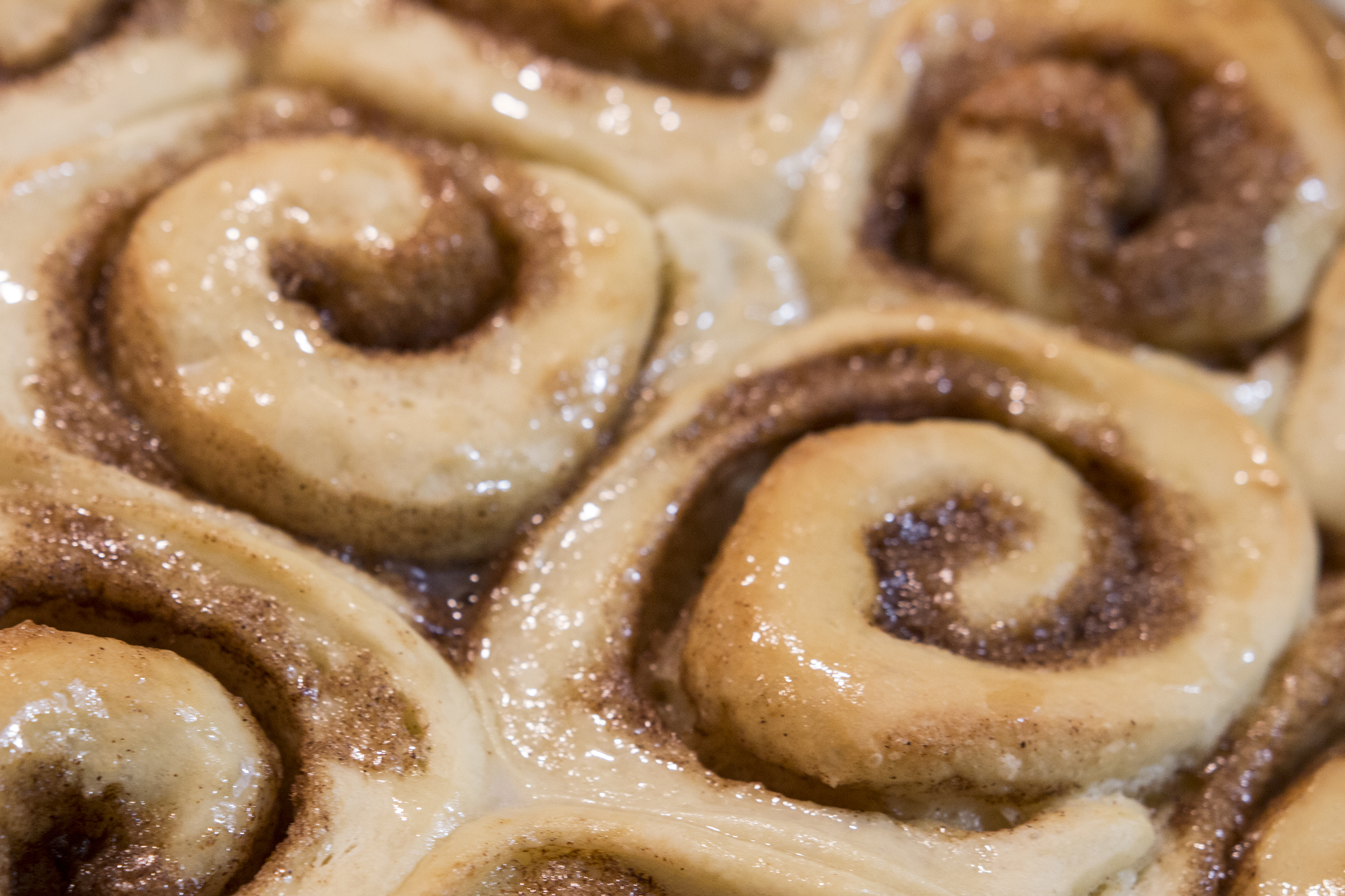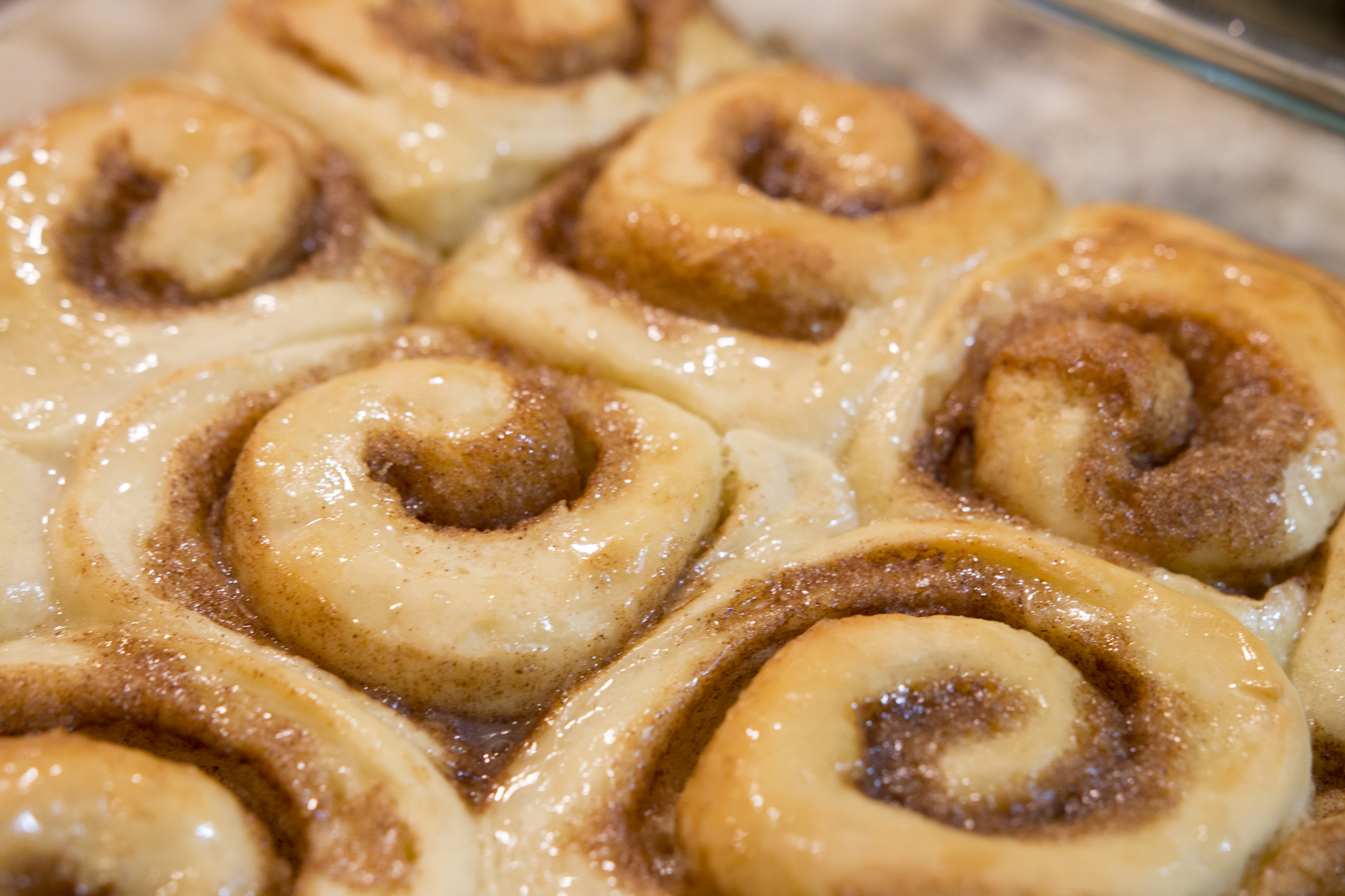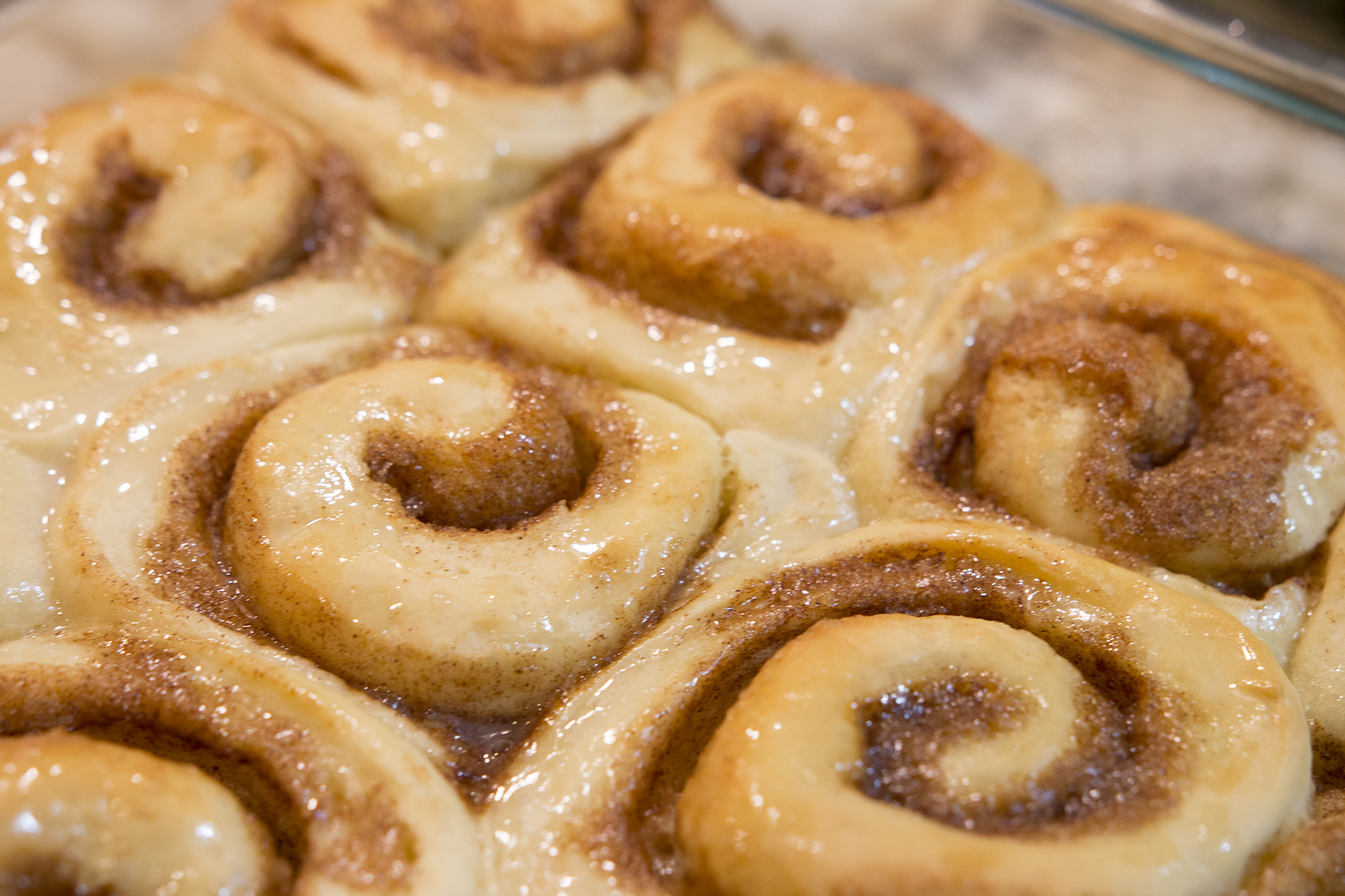 The scent of cinnamon in the air is extra special during the holidays, and there's nothing quite like the taste of a warm Cinnamon rolls just out of the over drizzle with a sticky sweet glaze.
This recipe does take some time to prepare because of all the proofing time, but is well worth the wait. Yeast is activated till frothy and bubbly and mixed in to a flour and egg dough. It's slathered with a sugared cinnamon spread. The very first time I made these I was so intimidated to get started but once I got started, I realized that's it's really simple, you just need to have time to leave the dough alone so it has time to rise to perfection. I've been making these often now, much to the delight of my boys.
This recipe makes 16 rolls
[youtube-subscriber channelname=kravingsblog]
Ingredients
4 cups sifted all purpose Flour
3/4 cup warm Milk
1 Egg
1/4 cup melted Butter
1/4 cup Sugar + 1 tsp + 1/4 cup white Sugar
3/4 cup brown Sugar
1/4 cup Butter and room temperature
1 1/2 tsps Cinnamon powder
3/4 cup Icing sugar
2 – 3 cold Milk
2 1/4 tsp Yeast
1/4 cup warm Water
Instructions
In the warm water add 1 tsp of Sugar and sprinkle the Yeast over it and keep it aside till it becomes frothy
In a stand mixer add the Milk, 1 Egg, melted Butter, 1/4 cup white Sugar and a cup of the Flour and start mixing
Add the Yeast mixture and all the flour a cup at a time till it forms a dough
Add it to an oiled bowl, cover and leave in a warm place to rise for an hour
Prepare the filling by adding 1/4 cup white Sugar to 3/4 cup brown Sugar together with 1 1/2 tsps Cinnamon powder and 1/4 cup soft butter and blend
Roll the dough out to a large rectangle and spread the filling over and roll the large side like a jelly roll
Divide the dough by slicing into 16 pieces
Add to a greased oven proof dish and cover and leave to rise further for another hour
Once risen, bake for 30 mins in a 350 degree oven
Make a simple glaze with the Icing Sugar, Milk and melted butter and pour over the warm rolls!
https://kravingsfoodadventures.com/cinnamon-buns/