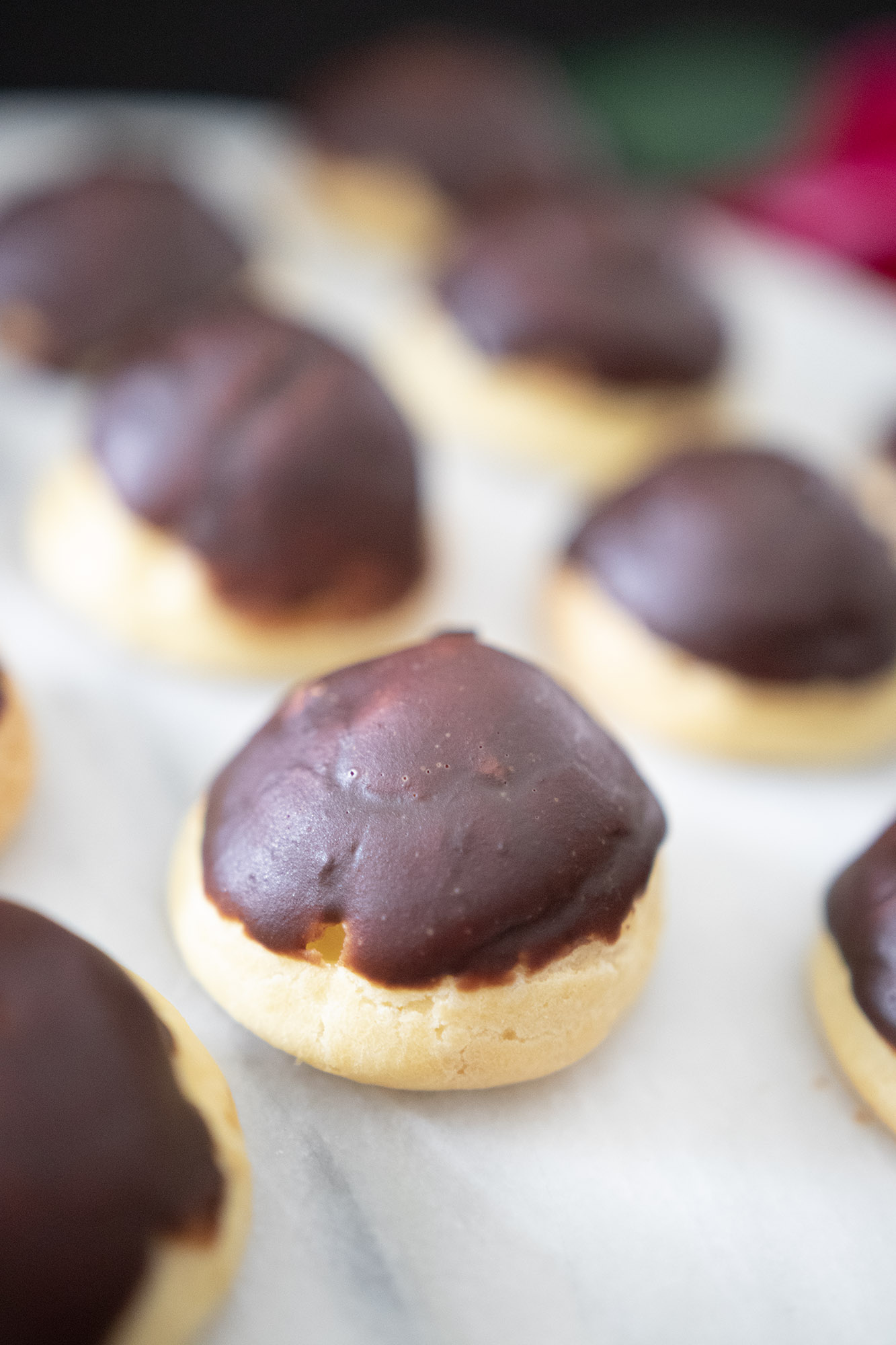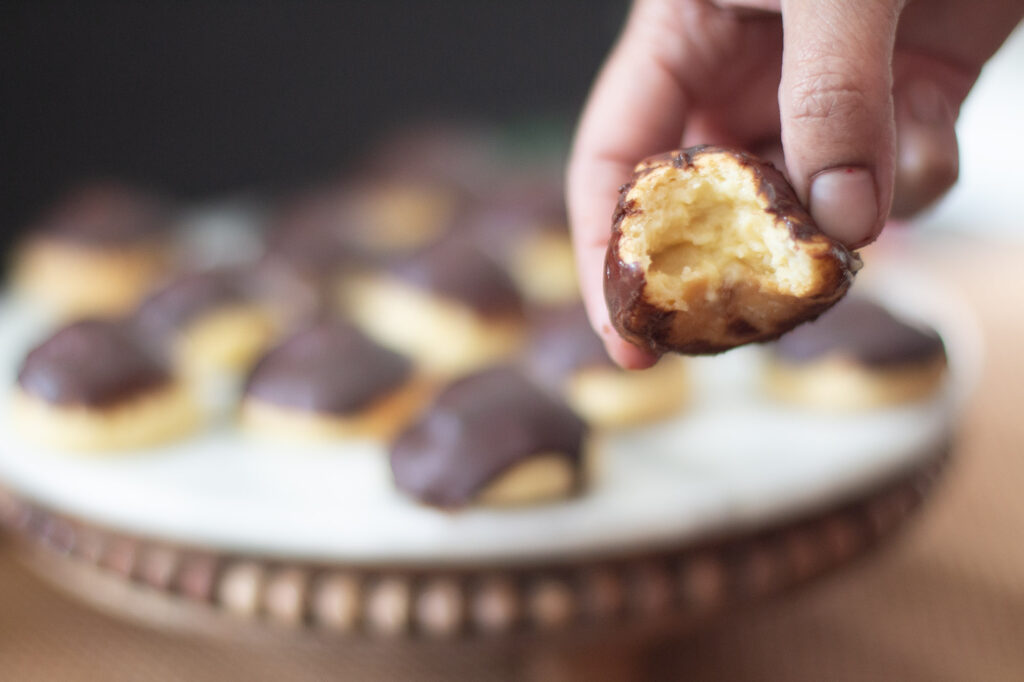 Profiteroles are a type of French pastry that are made from choux pastry dough, which is piped into small balls and baked until they are crisp and hollow inside. The pastry balls are then filled with whipped cream or pastry cream and typically served with a drizzle of chocolate sauce.
Although these are easy to make, there is definitely a science and a technique involved, so don't be disheartened if you have to experiment with these a bit. While most people use regular all purpose flour, I liked the results I got with cake and pastry flour. I also tried bread flour but wasn't happy with the results.
I've always been a big fan of the eclair and this is one step in that direction. My cousin makes these Profiteroles at the drop of a hat, so I knew I had to try it for myself.
Crème pâtissière, also known as pastry cream, is a rich and creamy custard that is used as a filling for a variety of desserts, such as éclairs, cream puffs, and fruit tarts. It is made from a combination of milk, sugar, eggs, cornstarch, and vanilla. This is literally one of the easiest things to make. You can use this to fill your profiterole, but if you want a lighter filling, you can fold in some whipped cream.
This recipe is a classic version, but I can't wait to make variations to share with you all.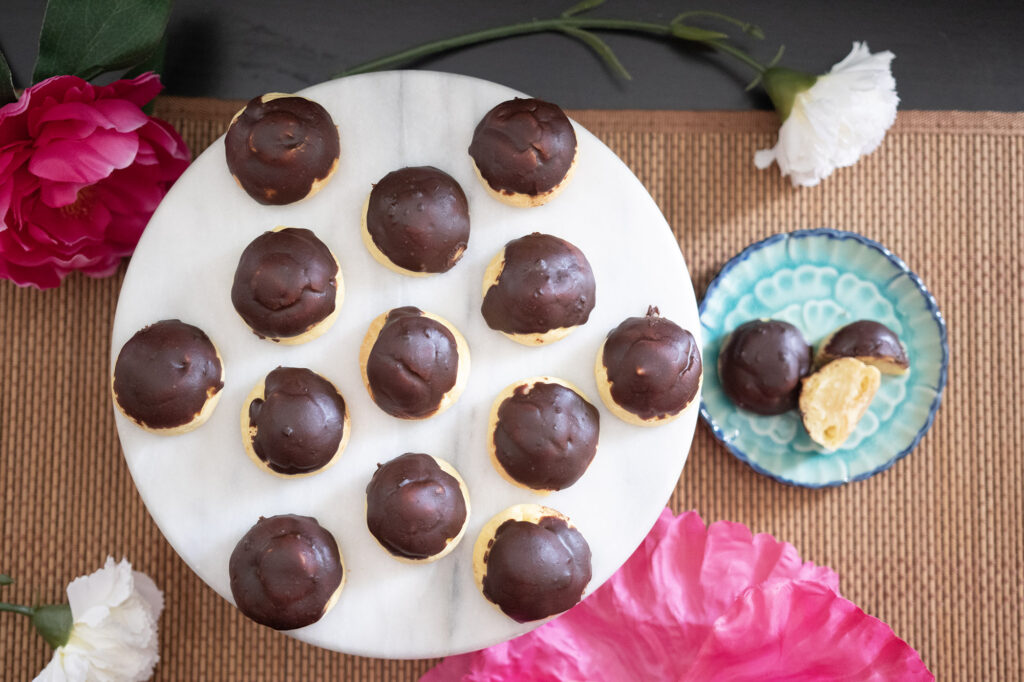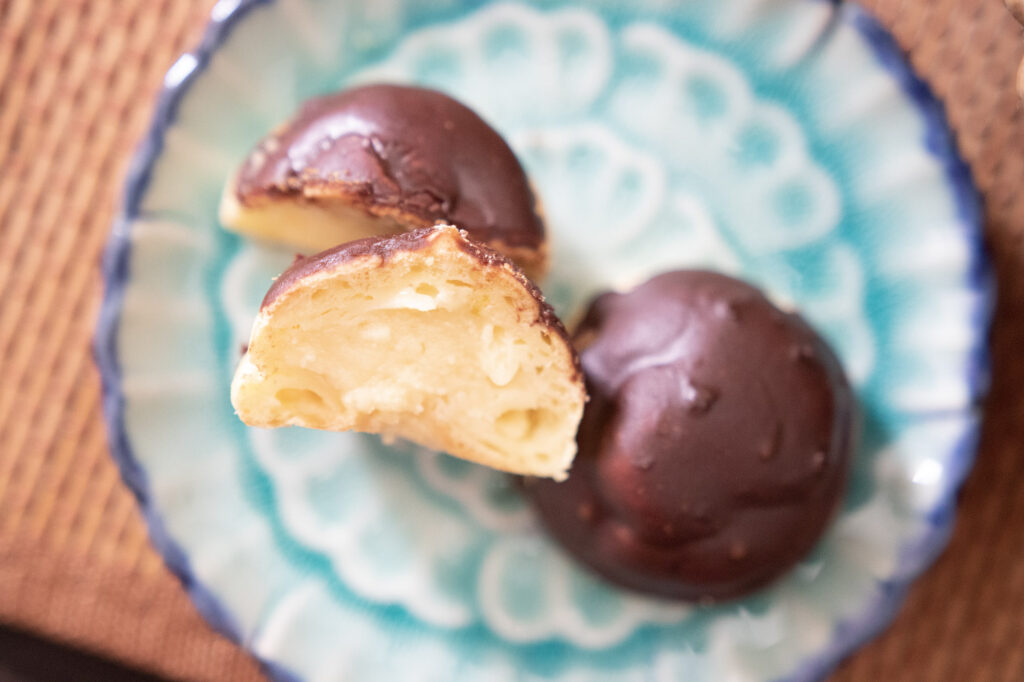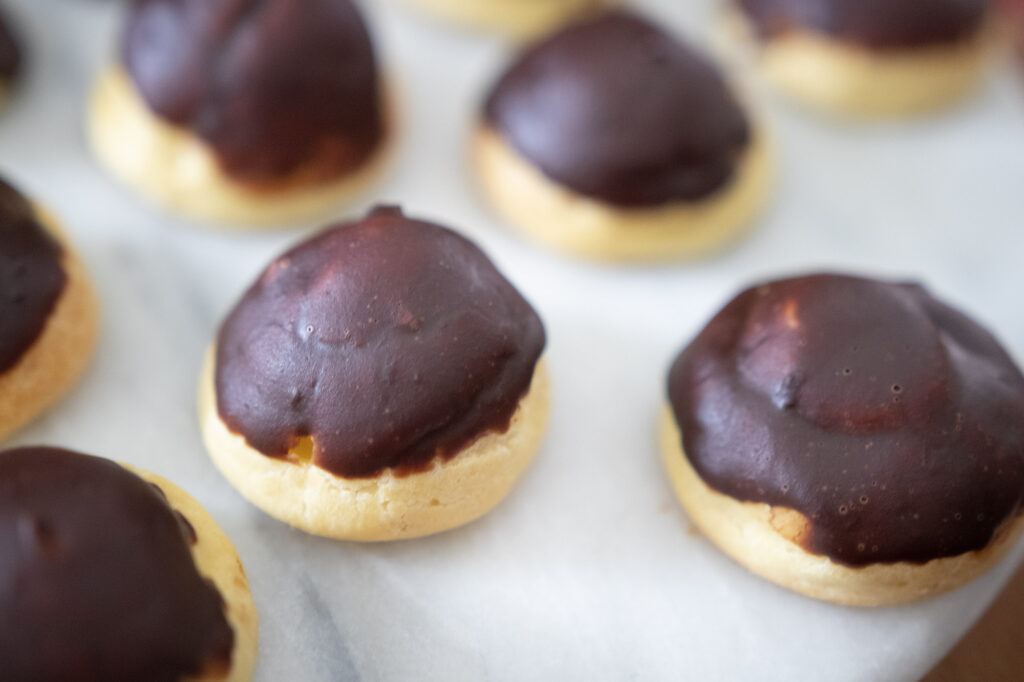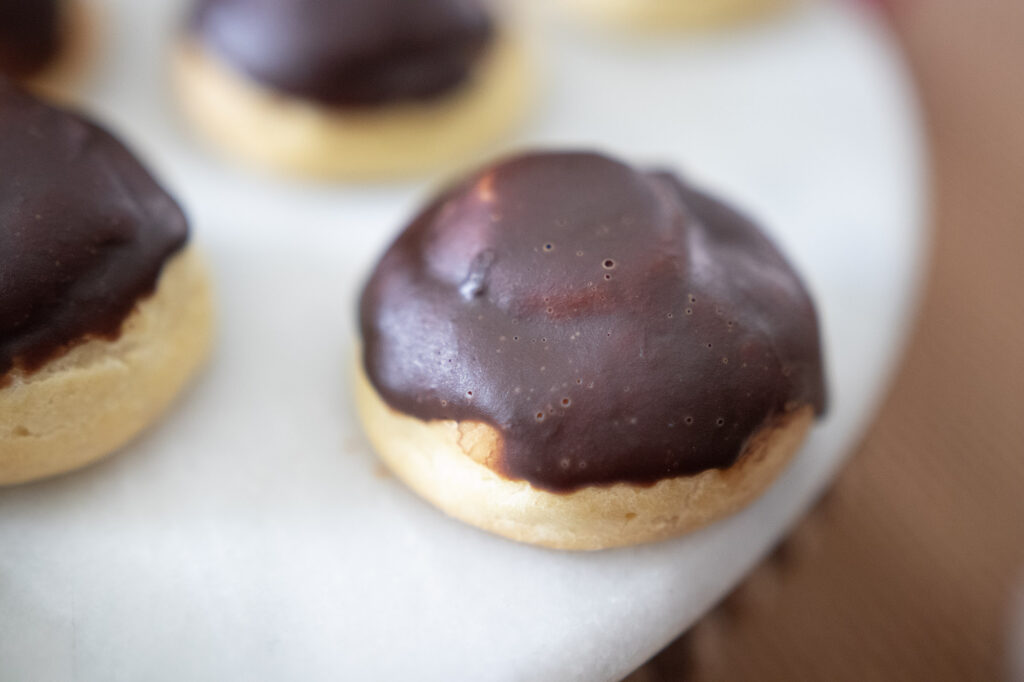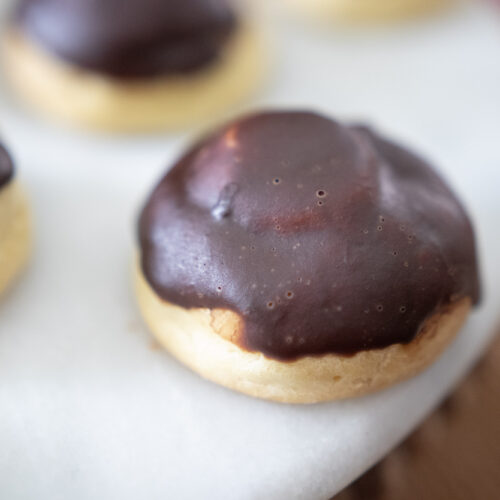 Profiteroles
Ingredients
Crème pâtissière
1

whole Egg

3

Egg yolks

1/2

cup

Sugar

1

tbsp

Vanilla essence

1

cup

Milk

1

cup

Cream

Pinch

of Salt

3

tbsps

Corn starch

Optional 1 tbsp Lime zest

Optional 2 – 3 tbsps Butter
Choux Pastry
1

cup

Water

1

tbsp

Sugar

1

pinch

Salt

1/2

cup

Butter

1

cup

presifted Cake & Pastry Flour

4

Eggs
Chocolate top
1/2

cup

grated Chocolate

1/4

cup

heavy Cream
Instructions
Crème pâtissière
Beat the eggs together with the sugar and the vanilla

Heat the milk & cream till bubbles just start to form and slowly trickle into the egg mixture while whisking

Add the salt and cornstarch and return to the pot and heat on a low flame till the custard thickens, whisking continuously

Add the lime zest and butter, optional

Chill in Tupperware overnight, and add cling film on the surface to prevent a skin from forming
Choux Pastry
Heat the water and add the sugar, salt and butter

Add in the flour and mix vigourously

Once the dough come together, stir and cook for another minute

Remove and allow to cool down

Beat the eggs and slowly whisk into the warm dough

Transfer the batter into a piping bag with a 1/2 inch round tip

Pipe onto a sheet and lift upwards

Wet your fingers and smooth out the tops

Bake in a preheated oven at 450 degrees and bake for 25 – 30 mins

If getting too brown, flip the tray around

When the Choux is golden brown, remove and pierce a few times with a bamboo skewer to release the steam

Remove and allow to cool down
Profiteroles
Pierce the back of each profiteroles with a sharp knife

Fill a pastry bag with the pastry cream fitted with a no 12 tip

Insert the tip into the profiterole and gently press to fill

Pour hot cream over the chocolate

Dip the tops of the filled profiteroles into the melted chocolate and allow them to harden