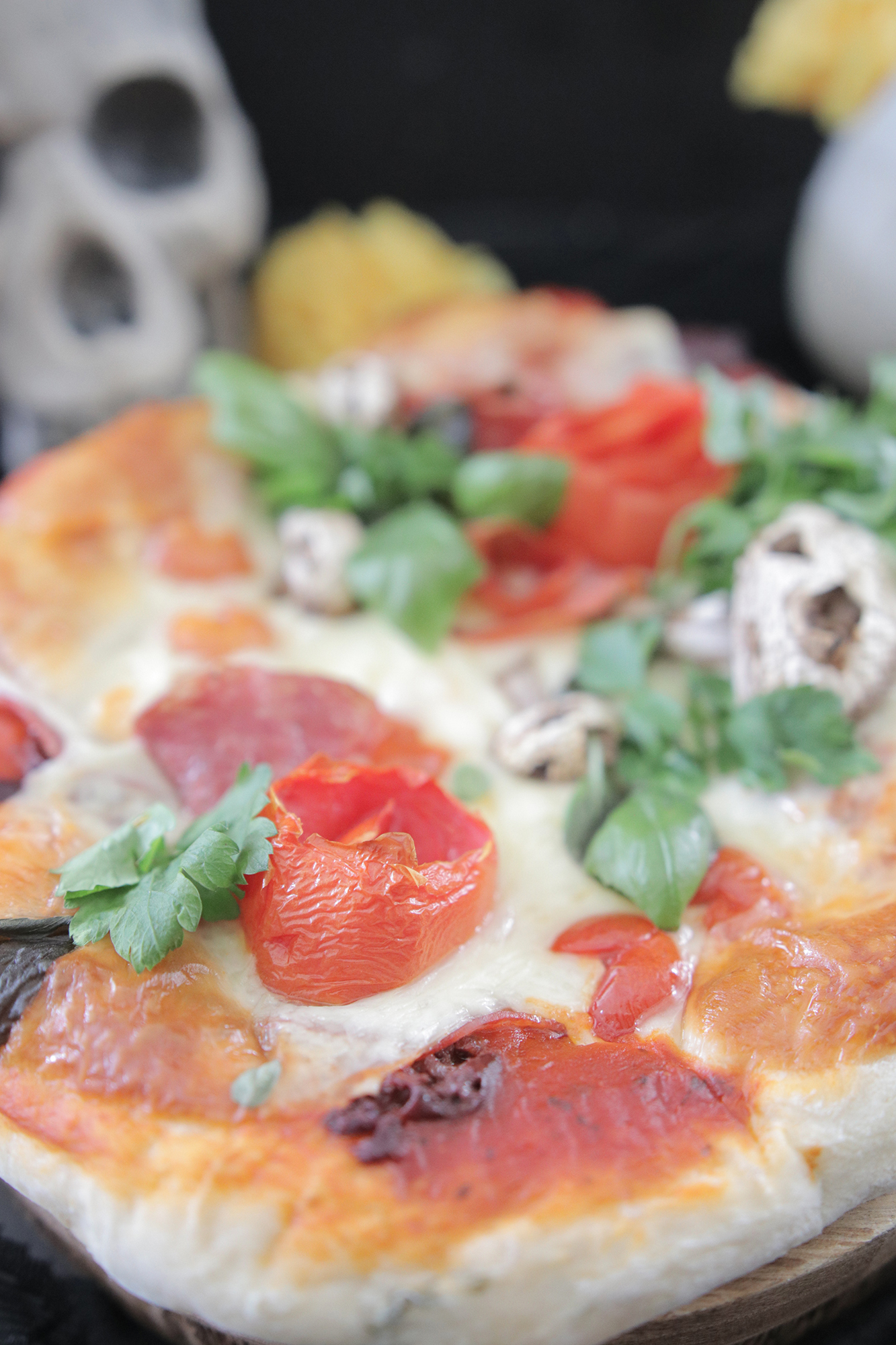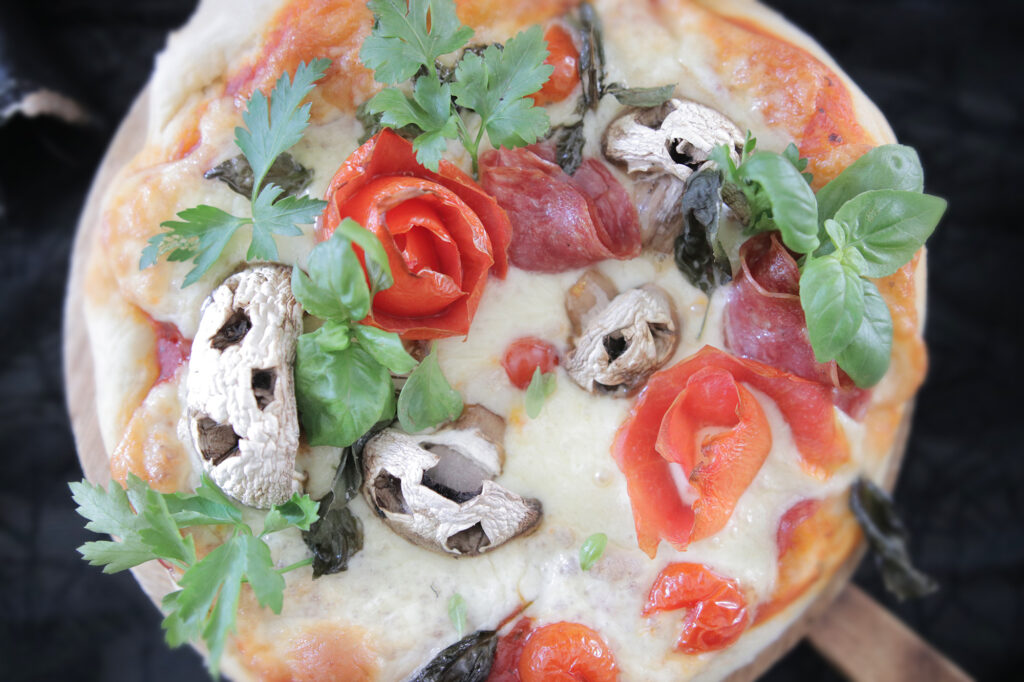 Day of the Dead pizza! This Mexican celebration of the head is close to my heart. Having lost someone so near to my heart, I love the opportunity to celebrate her and invite her soul to celebrate with us even if it's just for a day.
.
.
Often confused with Halloween, the timing is close and it involves skulls, but DOTD is not gory and scary. Instead it's a beautiful celebration of life.
Pizza dough is enhanced with Basil, left to double in size, and then rolled. It's topped with Pizza sauce,
Kalamata Olives, Beef salami, Sliced cheese, Mushrooms that I've carved to look like skulls, Tomato roses, Cherry Tomatoes, Beef Salami roses and fresh Basil it's baked and then adored with more fresh Basil and Parsley!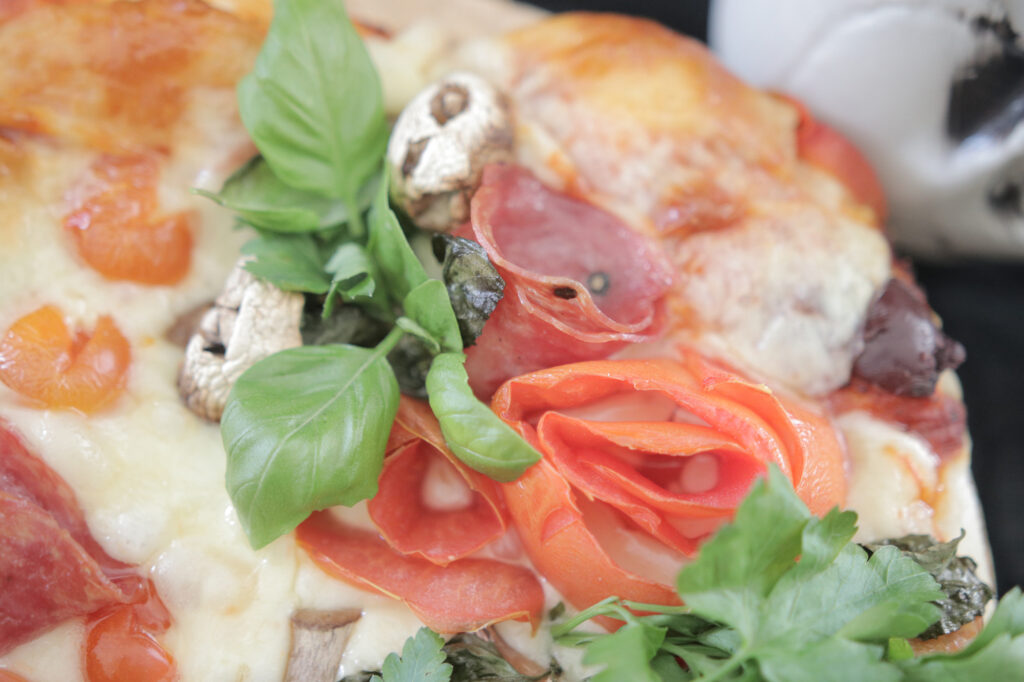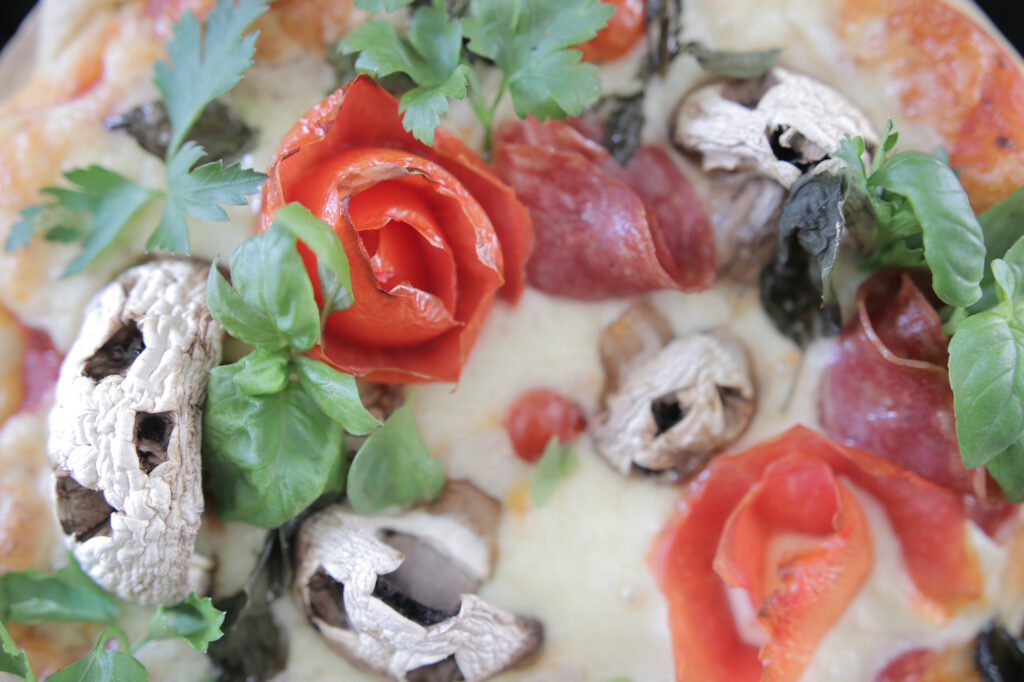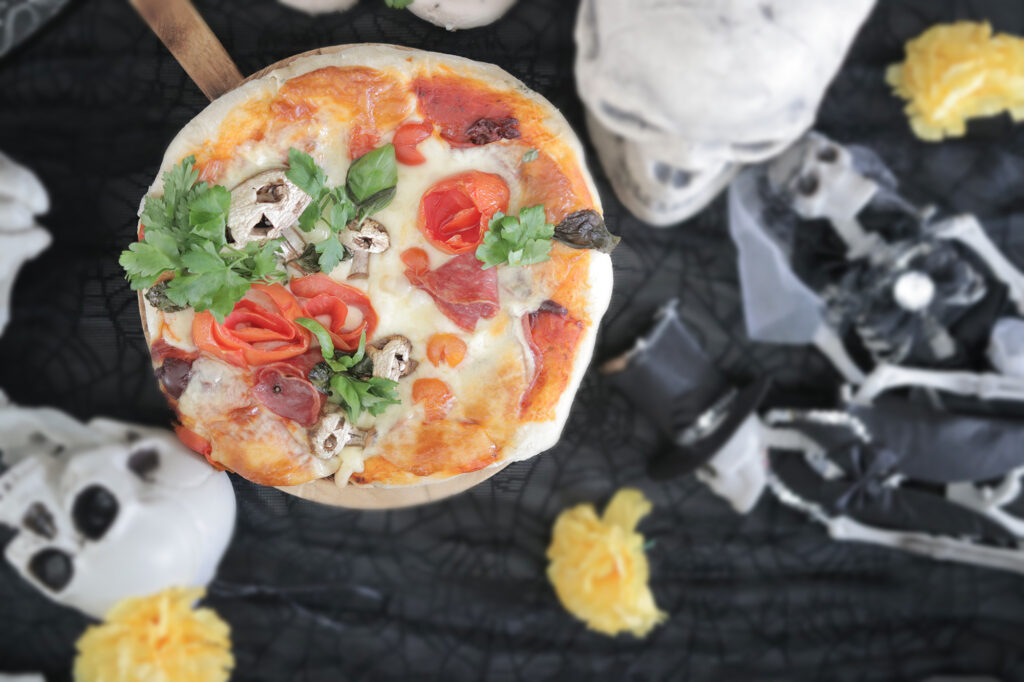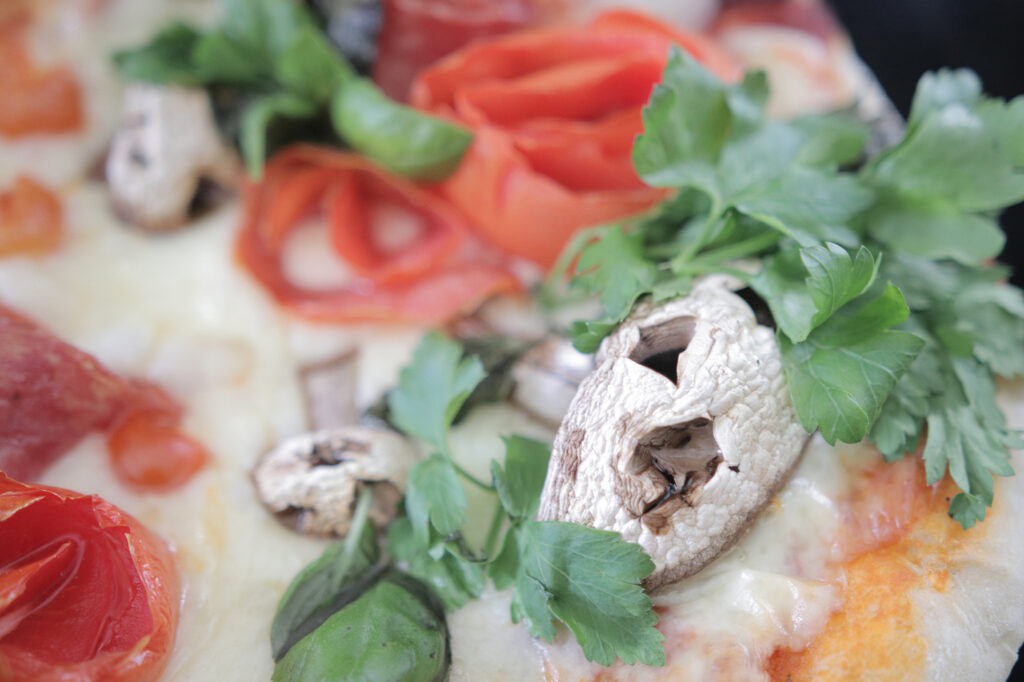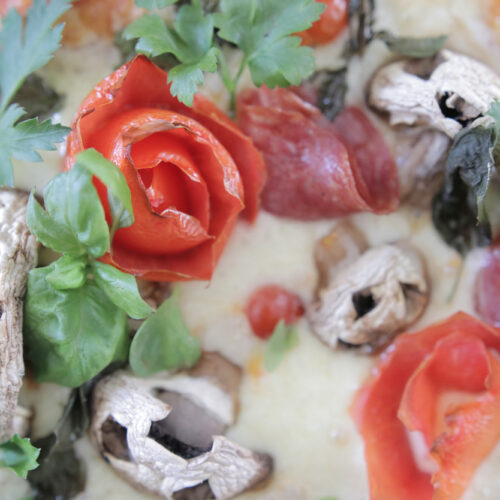 Day of the Dead Pizza
Ingredients
Pizza Dough – makes 2
1

tbsp

Sugar

1

tbsp

quick rise Yeast

1

cup

of warm Water

2

tbsps

Olive Oil

Salt to taste

2.5

cups

pre sifted all purpose Flour

2

tbsps

chopped fresh Basil
Toppings per pizza
4

Mushroom halves – Small & Large Mushrooms

3

Tomato Roses

6

Cherry tomatoes halves

4

tbsps

of Tomato sauce

3

tbsps

of Kalamata Olives

4 – 5

slices

Beef Salami

5

and 1/4 slices Provolone Cheese

2

Beef Salami roses

1/4

cup

of Basil

1/4

cup

of Parsley

More fresh Basil
Instructions
Add the sugar and yeast to a bowl and cover with warm water and allow the yeast to froth for about 10 – 15 mins

Add the olive oil, salt and the flour in additions to form a dough

Add the basil at the end and transfer the dough to an oiled bowl and leave in a warm place for 1 -2 hours till doubled in size

Prepare the skulls and tomato roses as shown in video

Add more flour if needed to knead the dough again and divide in half

Roll out one half and cover with tomato sauce, Kalamata olives, beef salami, cheese and decorate with mushrooms, tomato roses, cherry tomato halves, beef salami roses and some fresh basil

Make in a preheated oven at 350 for 10 – 15 mins