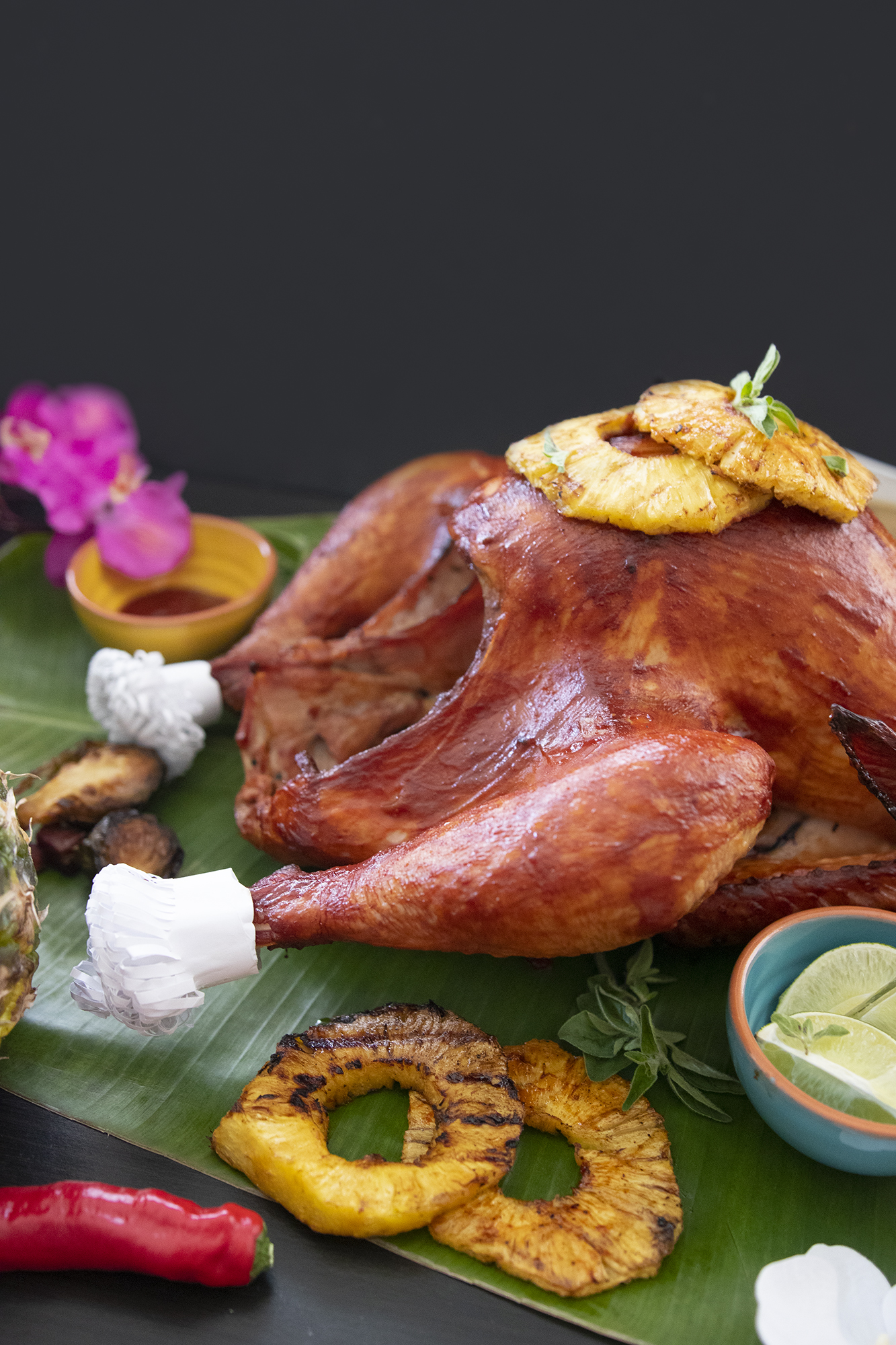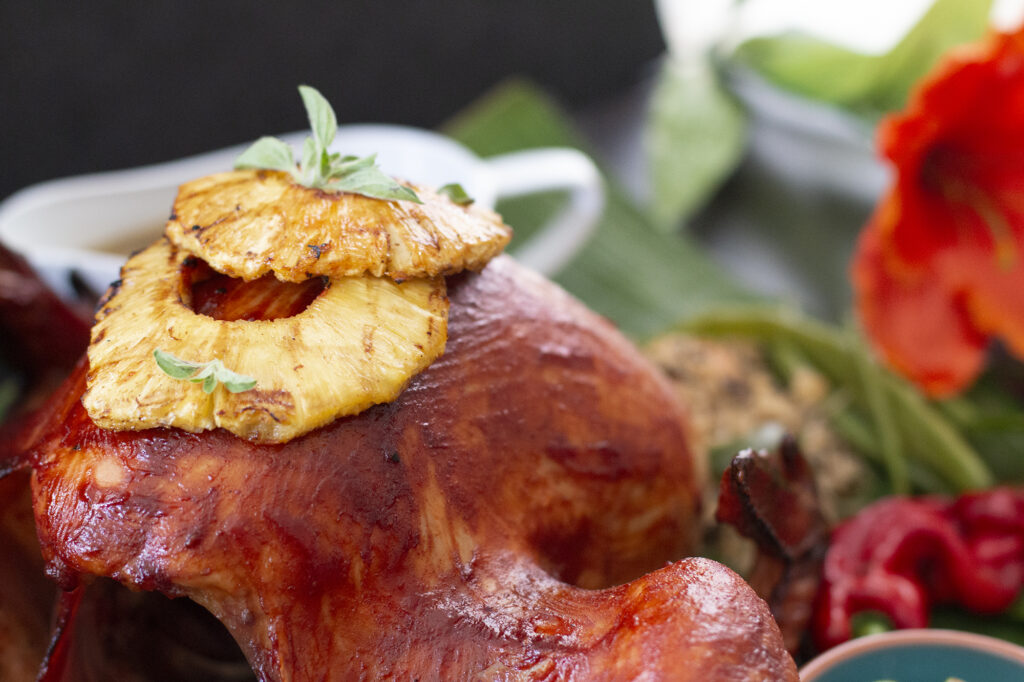 A special blend of Pineapple juice, Soya sauce, Ginger and Chillies makes a wonderful brine for my young Turkey. A simple blend of Ketchup, Garlic powder, Paprika, Soya sauce and other ingredients make a wonderful marinade that is painted on in layers as the Turkey is smoked low and slow.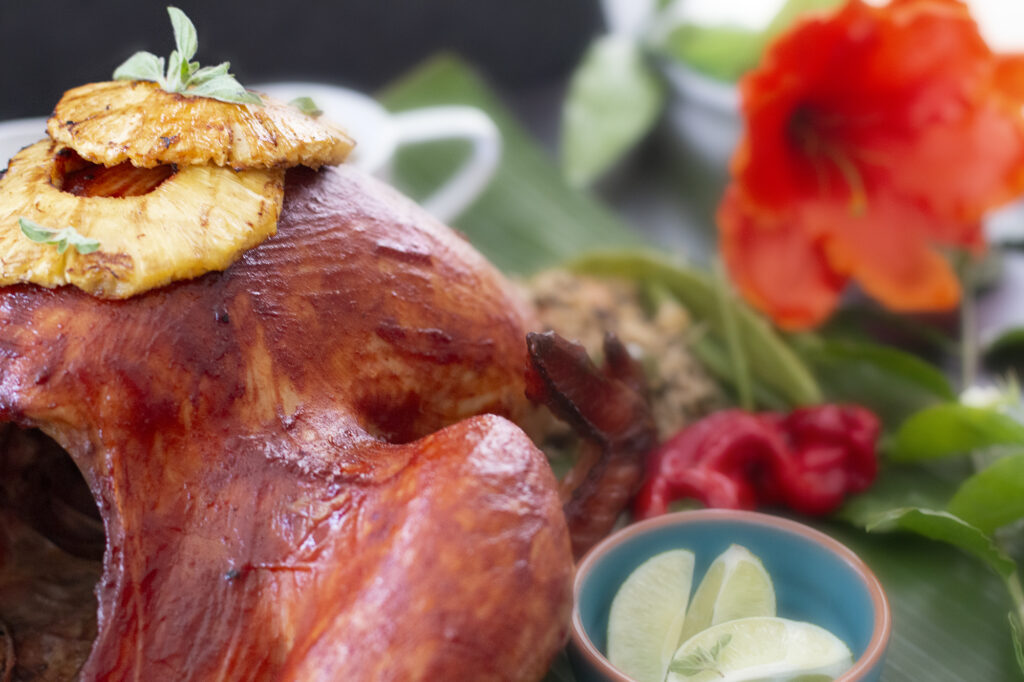 Every year for Thanksgiving, I try a different style bird from a different culture or cuisine.
Here are some of the other recipes you can try
Buttermilk brined Mustard Turkey
and this one!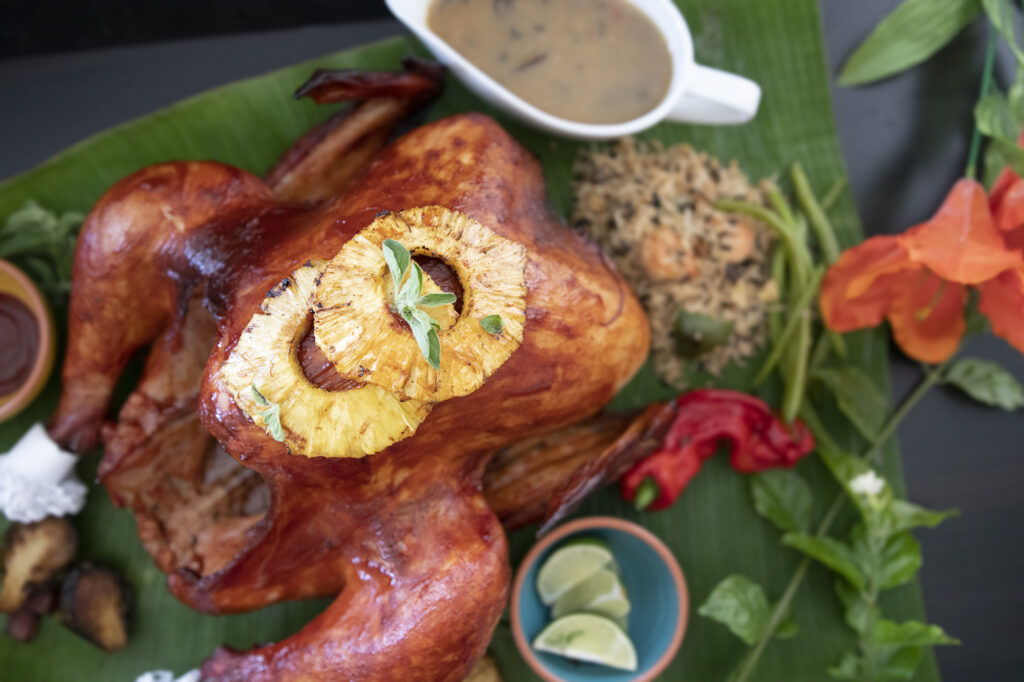 I have never been to Hawaii, although I would really really like to go one day. From what I've researched the ingredients are simple, what's found tropically on the island and the asian influence from early settlers and immigrants. Pork is widely used in Hawaii but other protein is prominent too. I'm not sure if Turkey is popular but it is in Canada and I'm going to be applying Hawaii flavors to our traditional feast.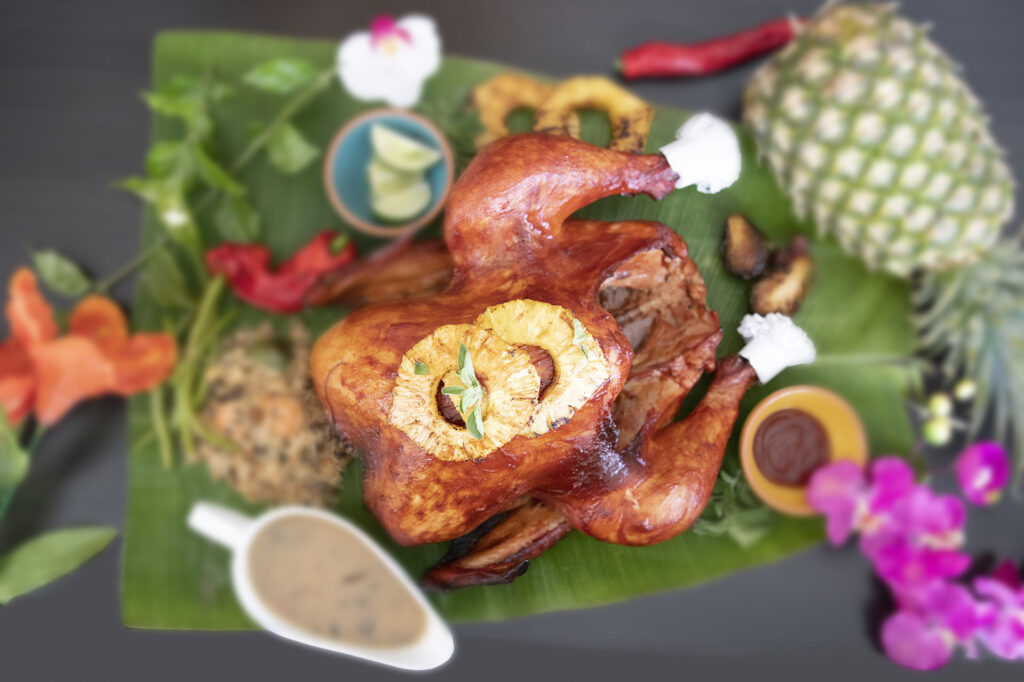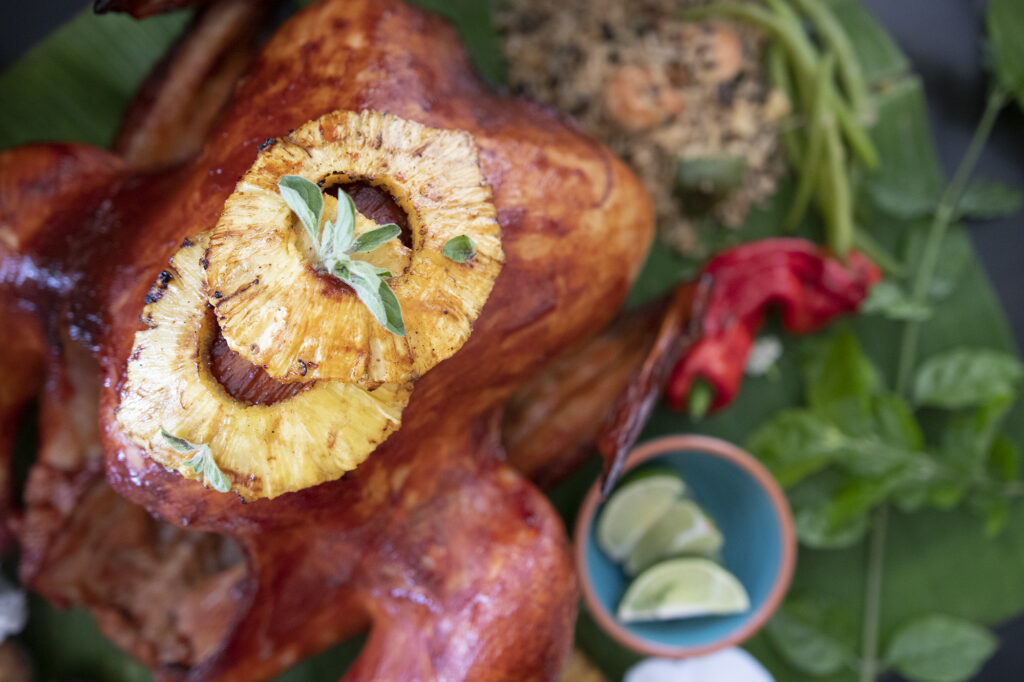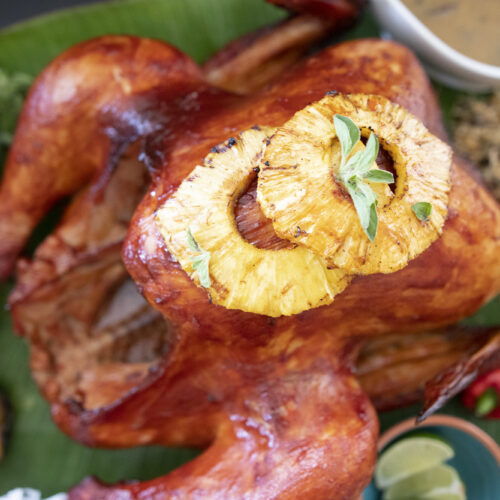 Hawaiin Turkey
Ingredients
Brine
2

litres Pineapple juice

1

cup

light Soya sauce

1/2

cup

Sherry or cooking Wine

1/2

cup

Apple Cider

1/2

cup

Hot sauce

1/2

cup

Ginger slices

1 – 2

tbsps

Chillies

1

tbsp

crushed Pepper
Turkey
12

lbs

Young fresh or frozen Turkey
Marinade
1

cup

Ketchup

1

tbsp

Garlic powder

1

tbsp

smoked Paprika

3

tbsps

Soya sauce

2

tbsps

Honey

1

tbsp

Hot sauce

Garnish

Herbs

Pineapple slices
Instructions
If using a frozen Turkey, defrost according to the package instructions

Prepare the brine, rinse and remove all the liver etc from the Turkey and allow to brine for 2 – 4 hrs

Pat the bird dry and using a brush, coat the Turkey on both sides

Add this to a smoker (or oven)

If using a smoker, keep the temp at 200 and it will take 23 – 4 hrs till the internal temp is at 172 degrees.

Add some fresh Pineapple slices for grilling