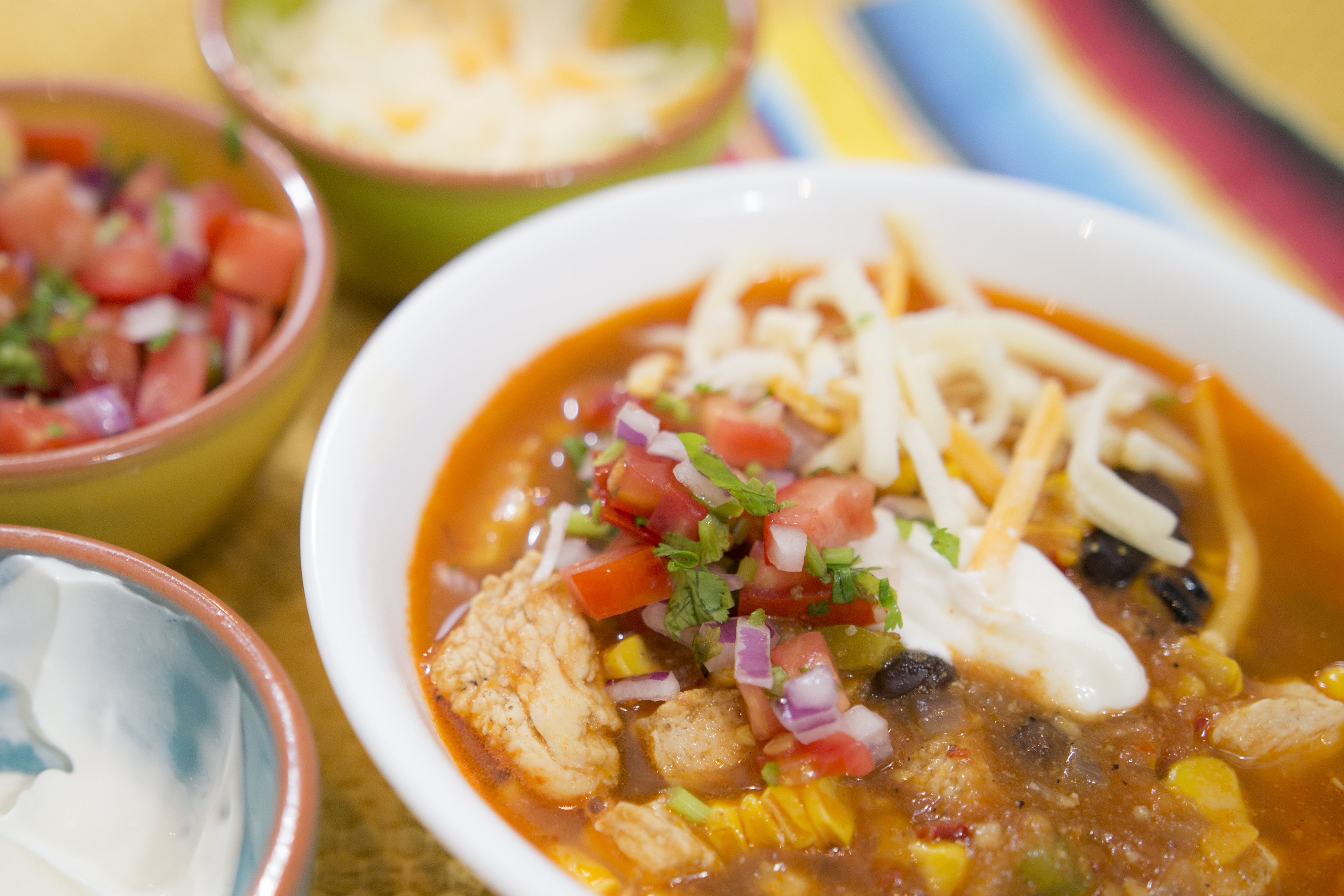 Click here for my step by step video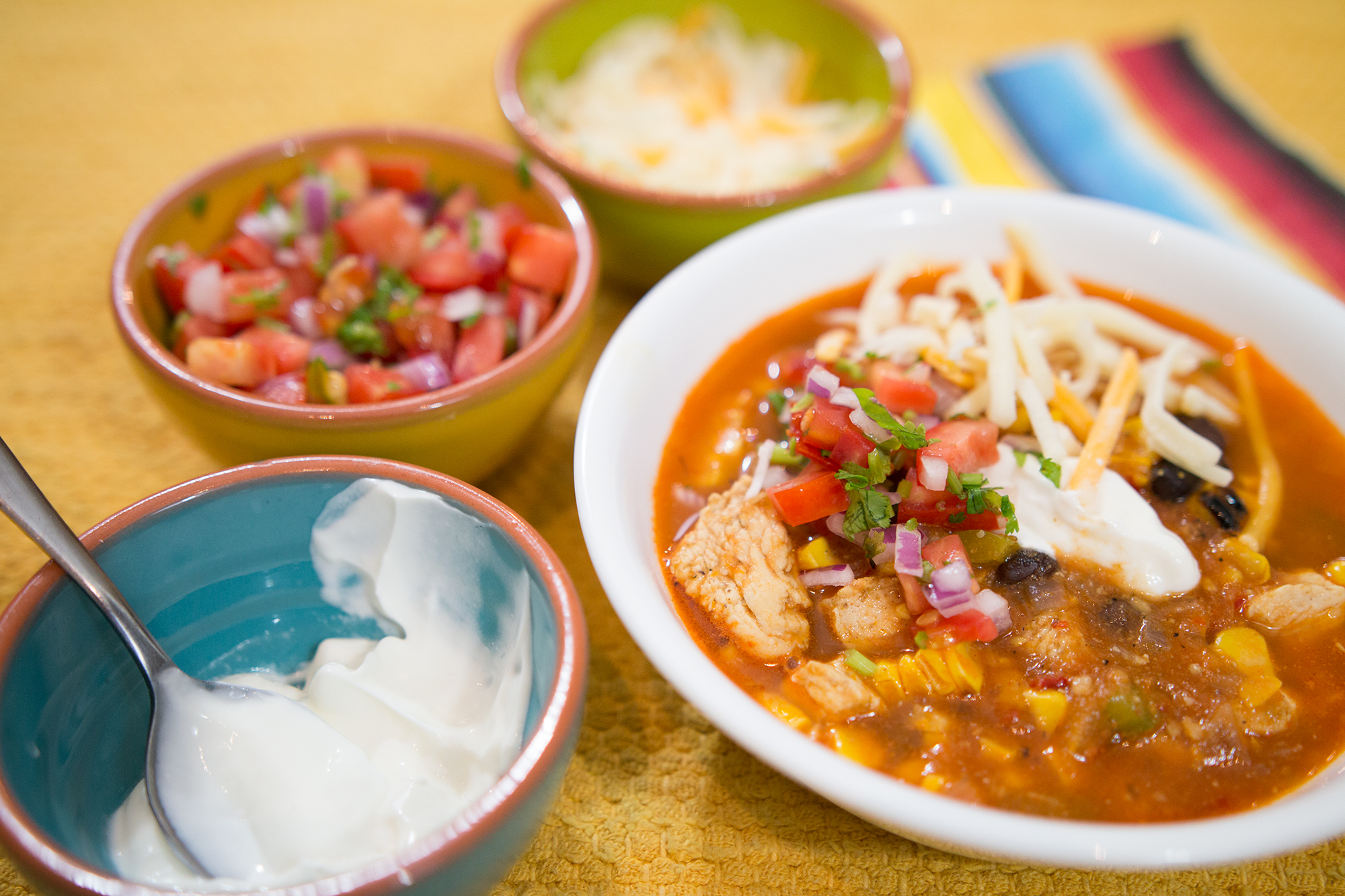 Arrrrrriba Arrrriba, I'm in the mood for a little Mexican party and we're going to prepare a Fiesta Chicken Soup. In this recipe, I'm going to use fresh ingredients combined with the smokiness of Mexican chilli and cumin. I'm using large red mexican chillies, these can be purchased dried and I'm simply going powder this in my food processor. If you can't find regular Mexican dried chillies, you can substitute guajillo, ancho or even chipotle dried peppers. You can even just use Mexican chilli or chipotle powder.
This soup is great as is but even better garnished with a dollop of sour cream, some cheese and some fresh Pico de gallo. If I have any leftovers I heat it up in a pan and poach my eggs in them as a great kick start to the day.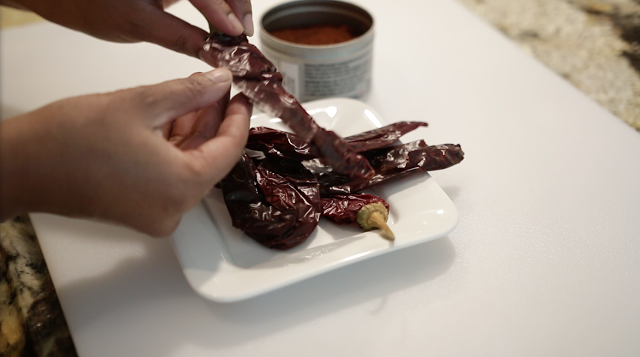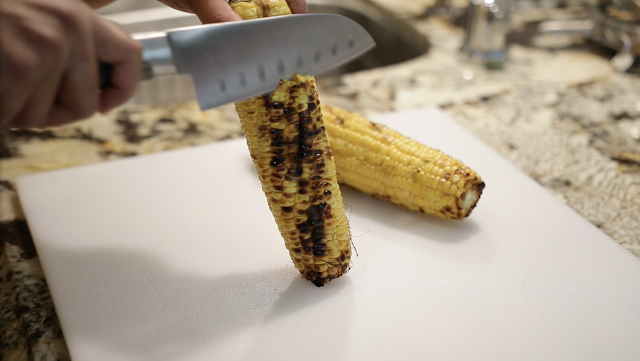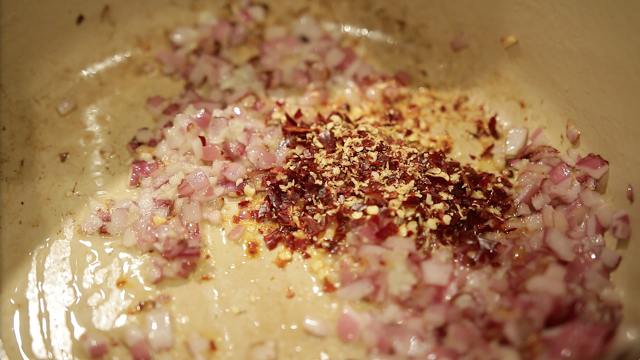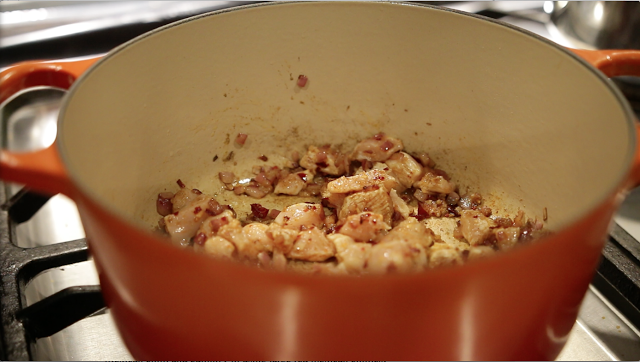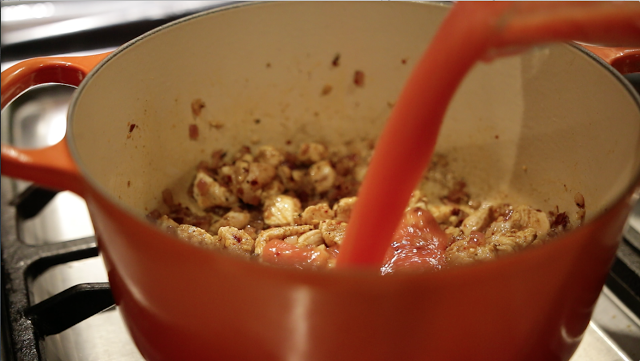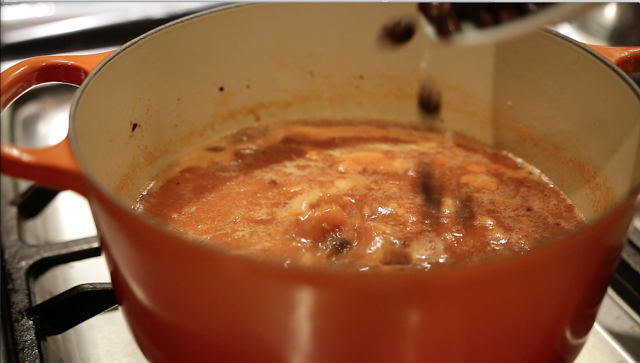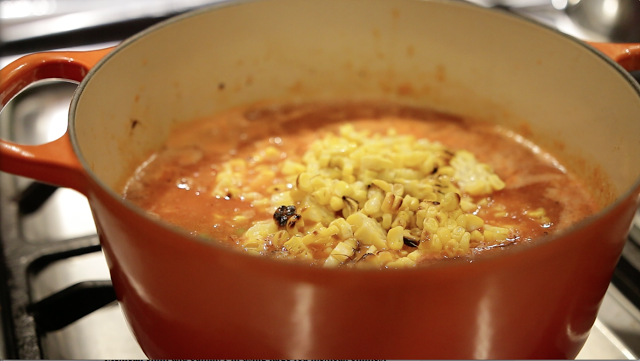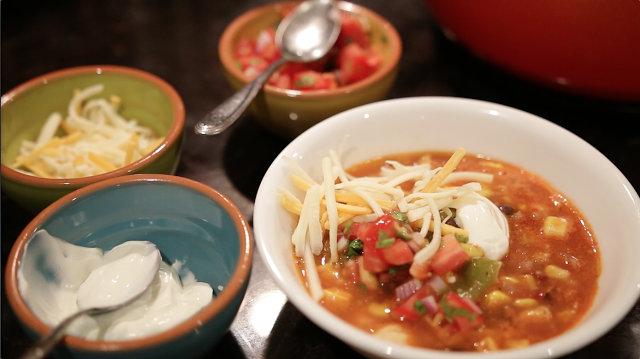 Ingredients
1 medium finely diced red Onion
4 cloves of Garlic crushed
1 dried New Mexico red chilli, powdered
1 tsp cumin powder
1 Chicken breast diced
Salt & pepper
3 Tomatoes, blanched and pureed
2 cups Chicken stock
1/4 cup black Beans
1/4 cup green diced Peppers
2 cobs of corn roasted and de husked
Garnish – Sour Cream, Pico de Gallo & Mexican shredded cheese
Instructions
Heat some oil and saute the onion
Add the garlic followed by the Chili powder and Cumin
Add the Chicken and cook
Season Chicken with salt and pepper
Add the tomato puree and the Chicken stock and taste for salt
Add the beans, peppers and the corn
Cover and cook for a few minutes
Garnish with a dollop of sour cream, some pico de gallo and cheese
https://kravingsfoodadventures.com/fiesta-chicken-soup/