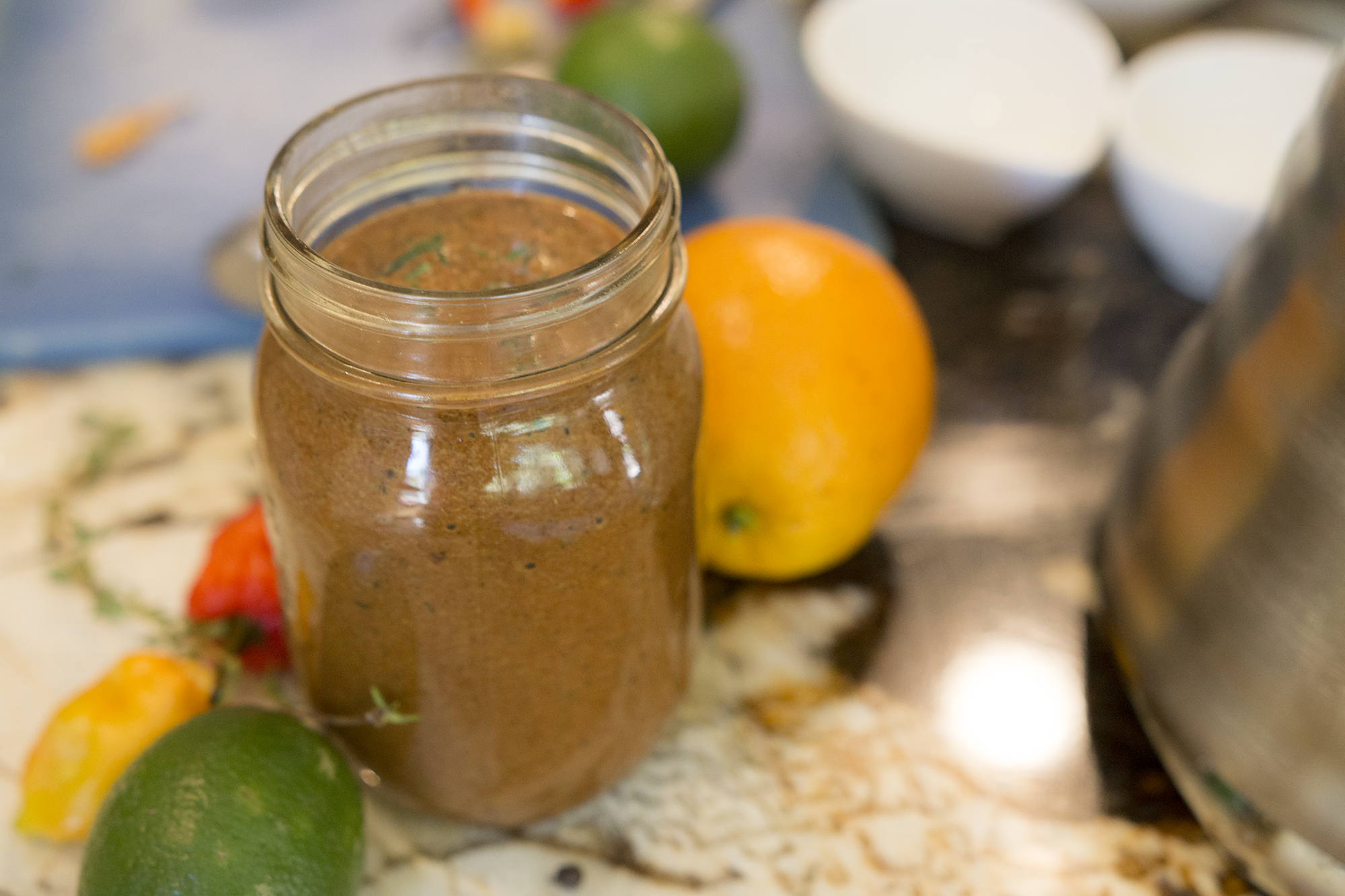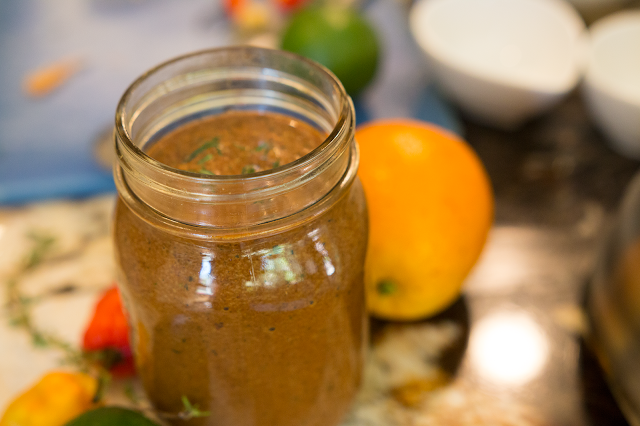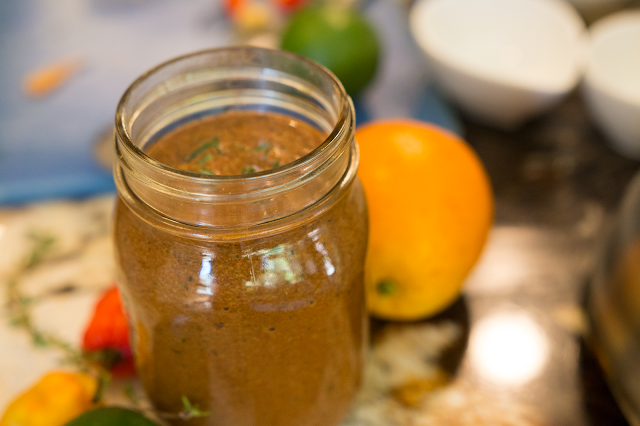 Jerk is one of my favorite flavors and you can't make delicious Caribbean Jerk without one hot fiery recipe and you're in luck as I found the perfect combination of jerk goodness.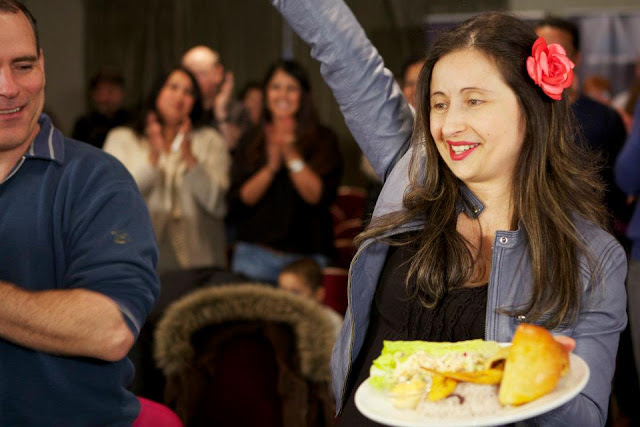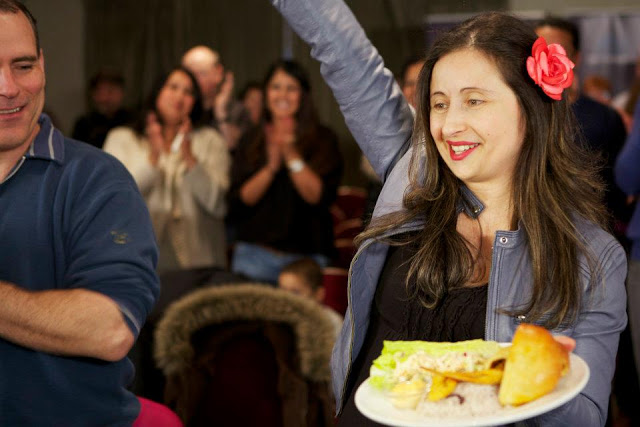 This recipe came from my good friend Mary Rocto, she not only sent me a recipe but also a video with a note – use as many scotch boniness  as you like– you da boss and Mary does know her jerk, we were both finalists in the show Recipe to Riches that aired both on the Food Network and CBC and in her season Mary won over the judges with her Jerk Bundles. Now I have to admit, before I tried this recipe, I tried several others but this one won hands down! This recipe yields a marinate with a sauce like consistency that is good to marinate about 4 pounds of chicken, meat or fish. I like that this can be made ahead and just poured on. I am developing another more paste like, thicker, jerk marinade so stay tuned for that recipe soon.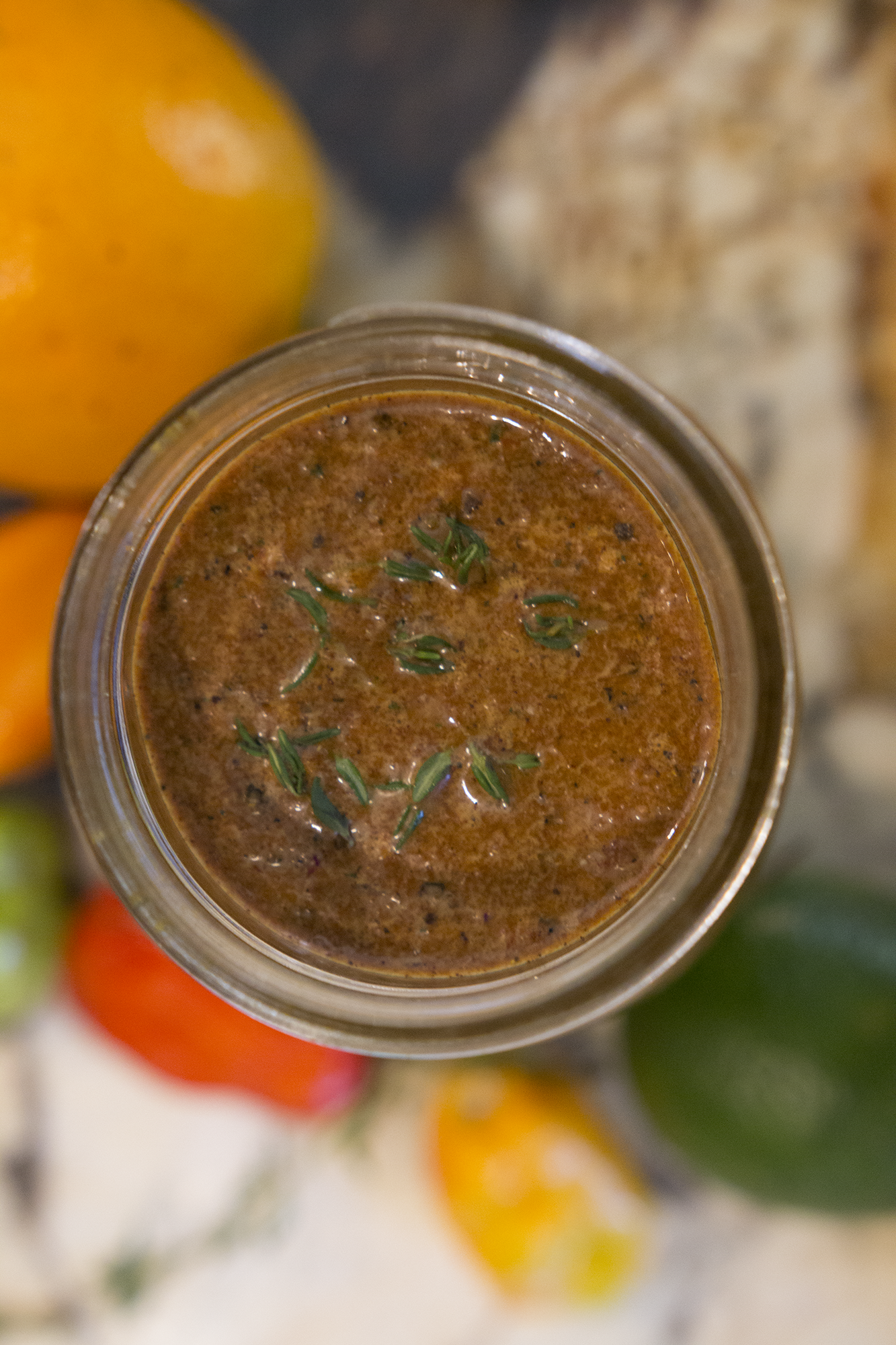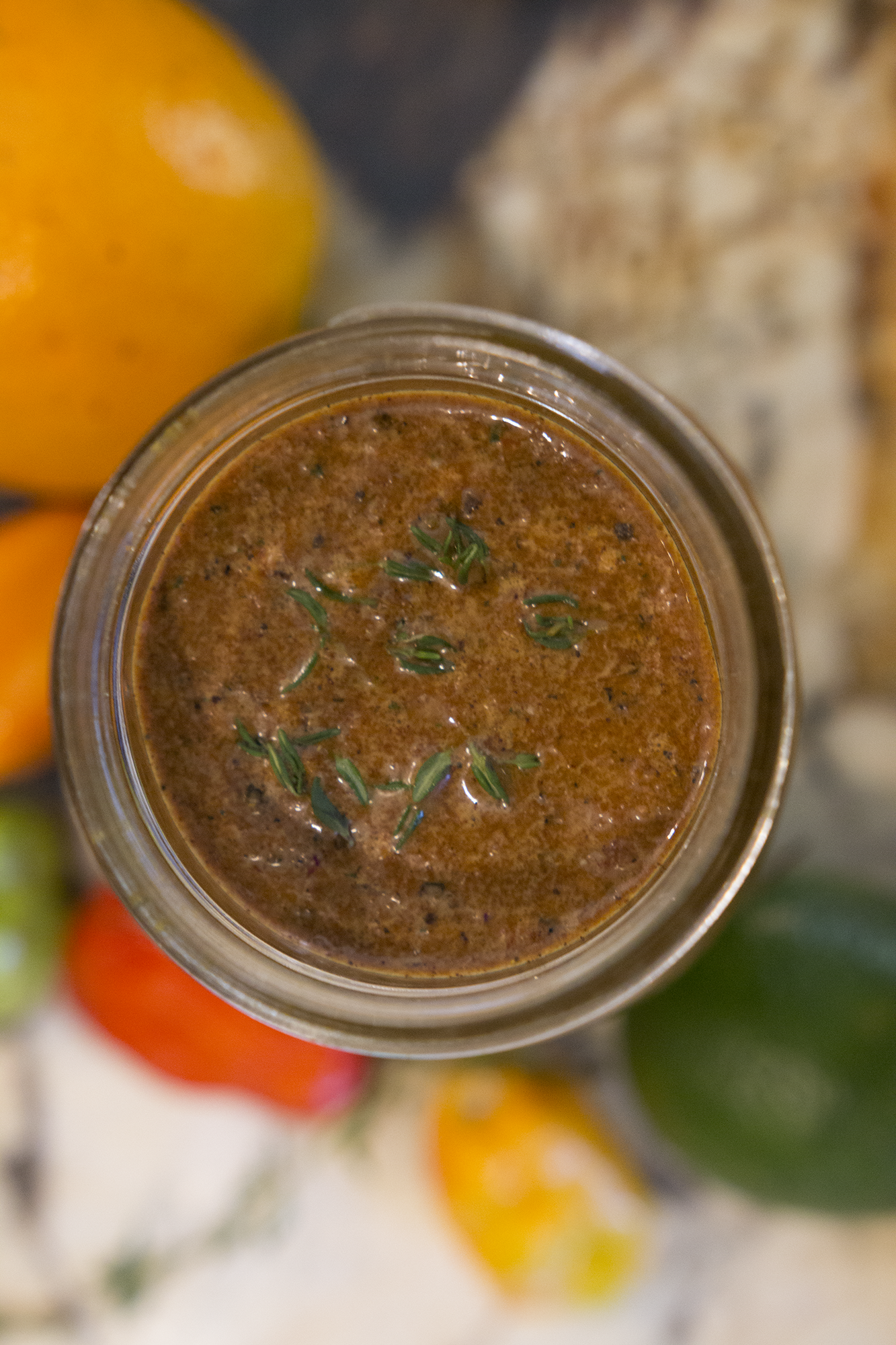 Making Jerk sauce from scratch this is not hard at all but there are several ingredients that go into into my blender and gets blended to jerk perfection.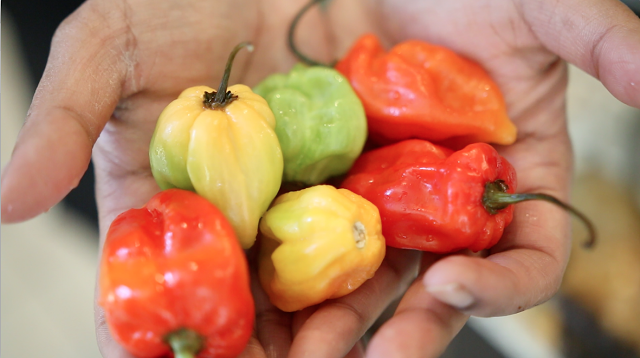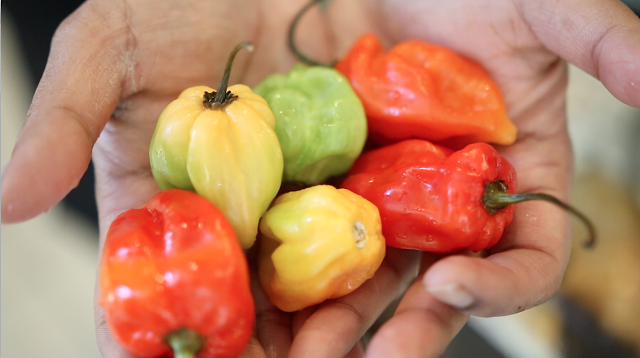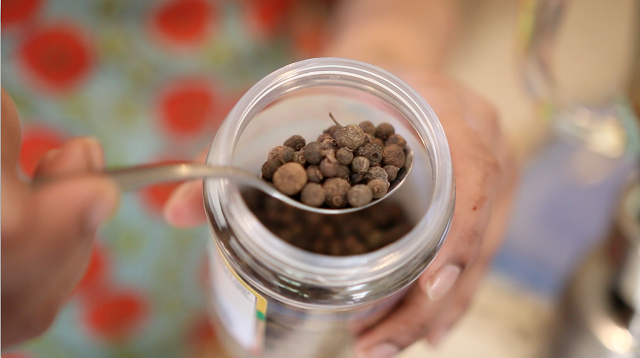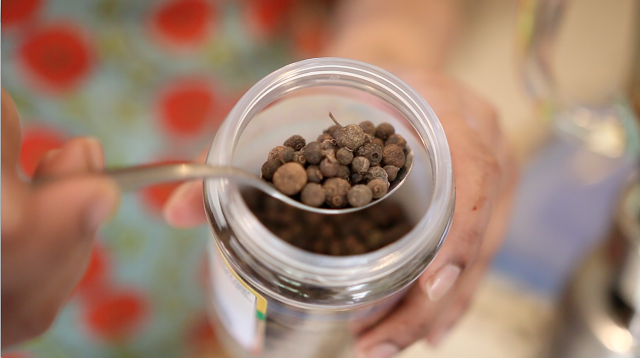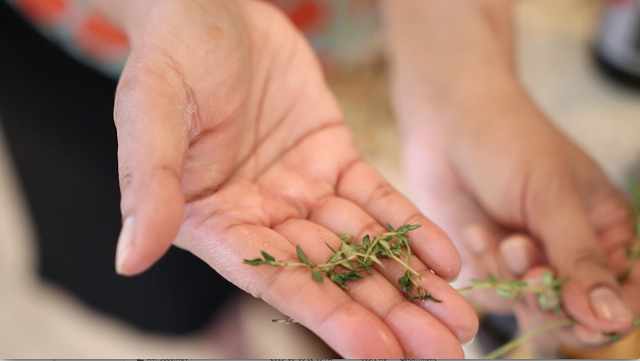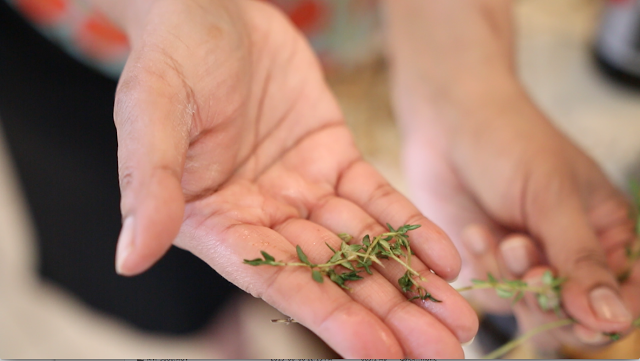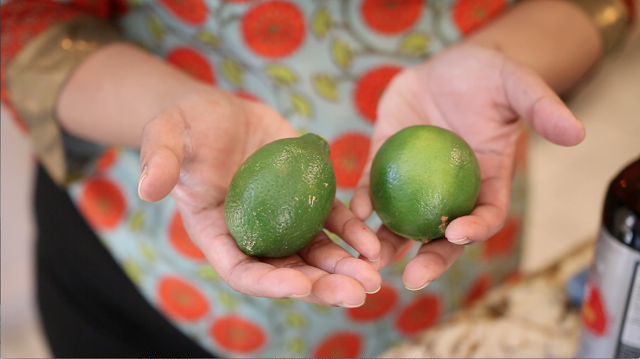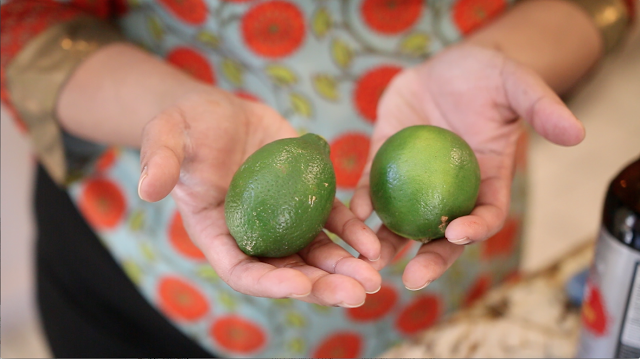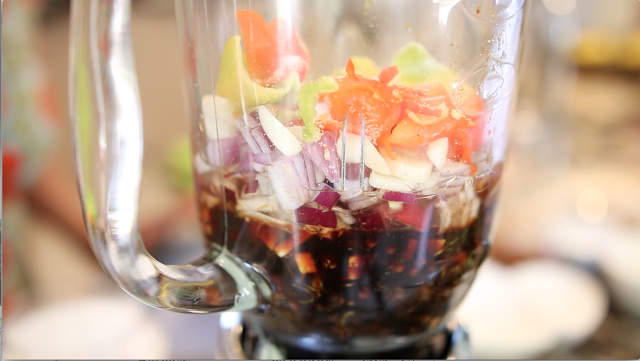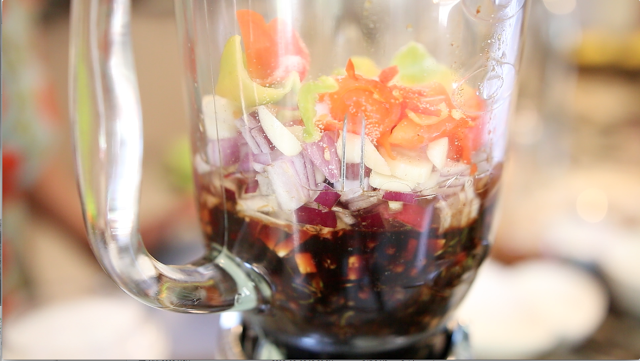 Jerk Sauce – Perfect Marinade for Chicken, Fish & Meat
Ingredients
Ingredients
1/2 cup of oil (your choice)
1/3 cup of vinegar
1/3 cup of soya sauce (dark, mushroom flavor)
1/4 cup of lime juice
1/2 cup of a freshly squeezed orange preferable Florida oranges
3 teaspoons of Pimento allspice
3 teaspoons of salt (or to taste)
1 tablespoon of black pepper
1 1/2 tablespoons of brown sugar
1 1/2 teaspoons of cinnamon
1 teaspoon of coriander powder
1/2 teaspoon ground cloves
2 tablespoons of fresh thyme leaves (or 3 teaspoons of ground thyme)
3 stalks of small spring onions scallions 1/3 cup (chopped)
2 tablespoons of fresh ginger (chopped)
1 cup chopped onion
3 large cloves of garlic 1/3 cup (peeled)
3 scotch bonnet peppers ( substitute habanero, Jamaican pepper)
Instructions
Process
Process all the ingredients into a smooth paste
Store in an airtight bottle till needed
https://kravingsfoodadventures.com/jerk-sauce-perfect-marinade-for-chicken-fish-meat/