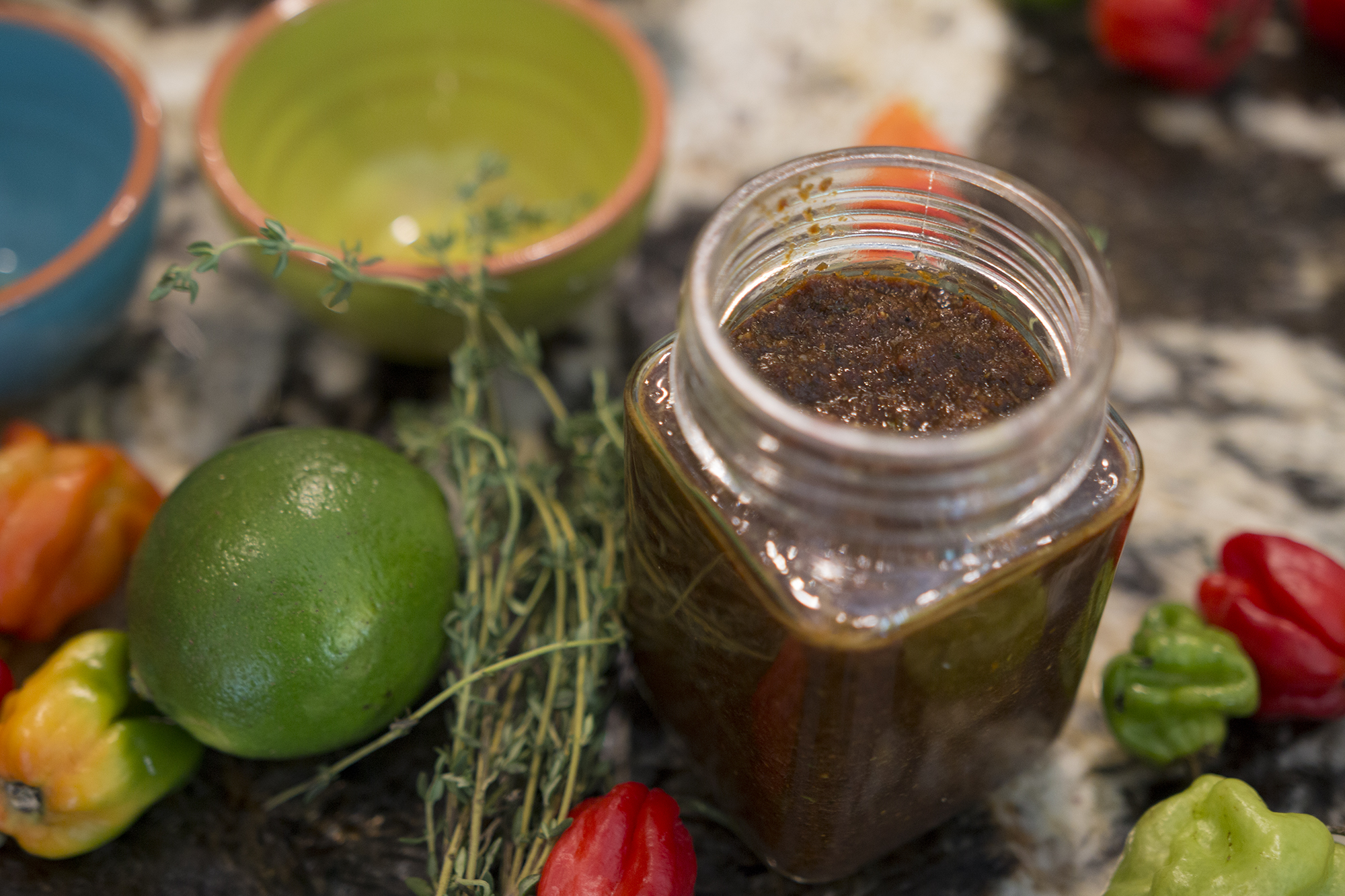 Click here to watch my step by step video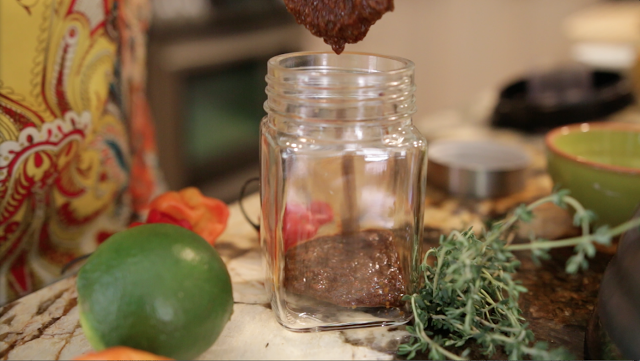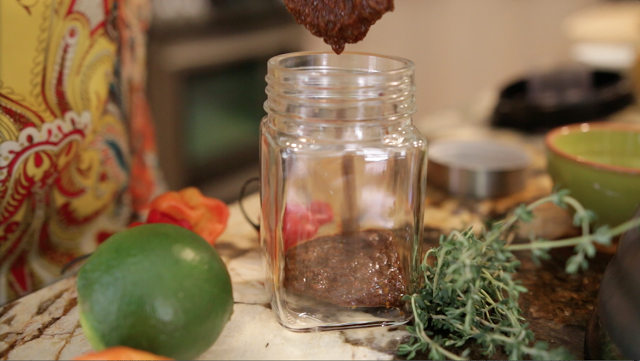 Inspired by my friend Mary Rocto's Jerk sauce recipe, I created a new thicker Jerk marinade, perfect for burgers and pot roasts. Earlier I created a Jerk sauce recipe, perfect to marinate Chicken, but needed something thicker to flavour burgers without the patty falling apart.
I tweaked the recipe and happy to report that this marinade/paste is perfect for your homemade burgers. Just the smell of the marinade reminds me of sunny days in our backyard with the grass under my flip flops and the scent of seasonal blooms in the air.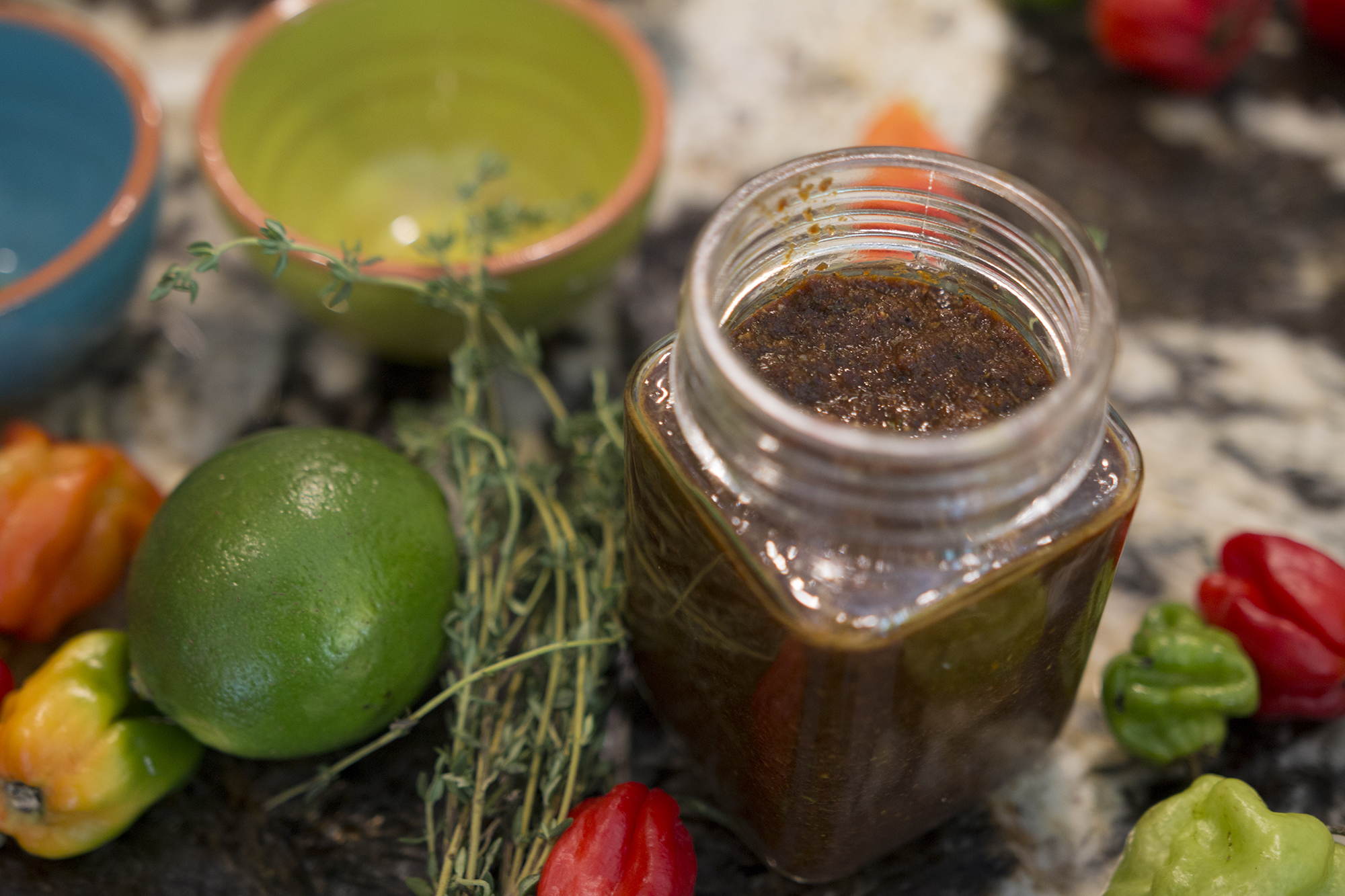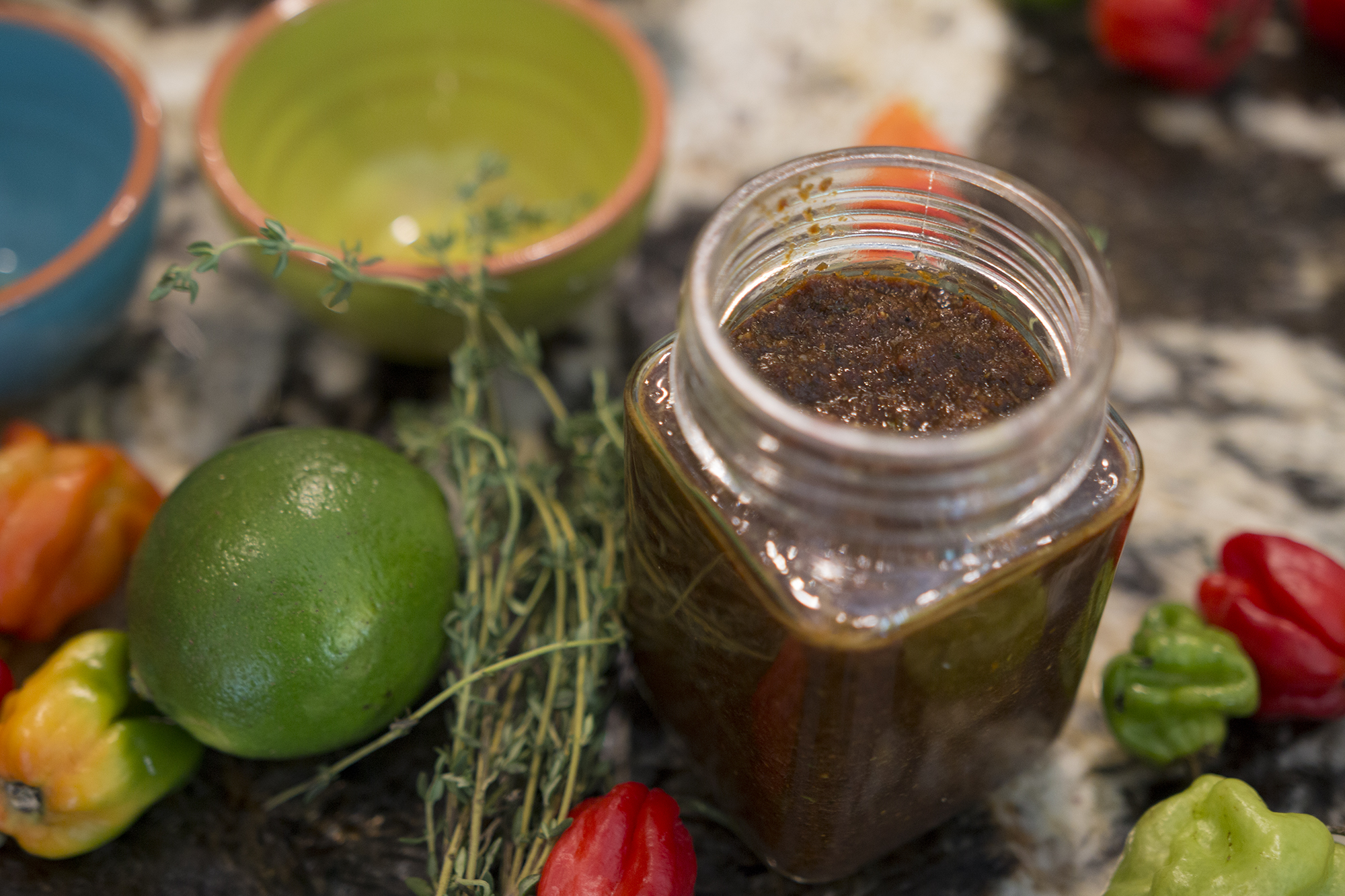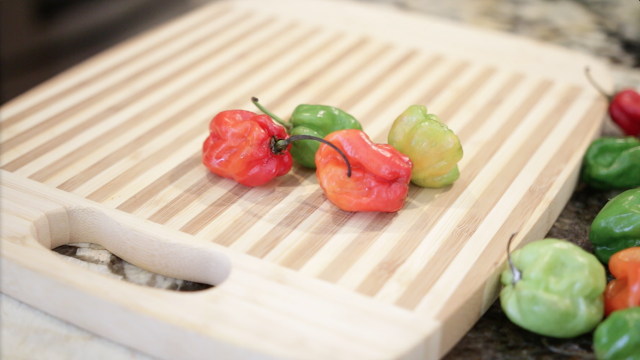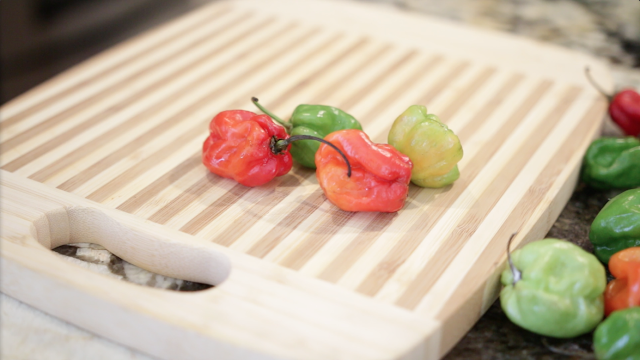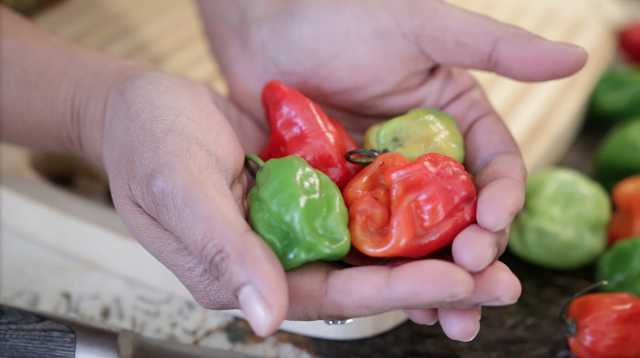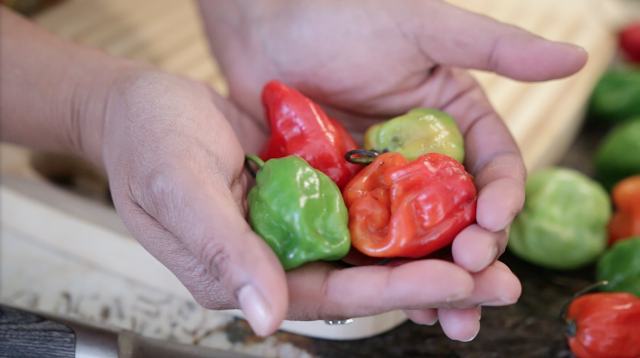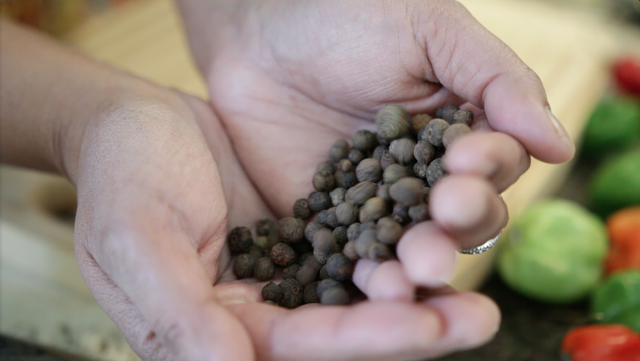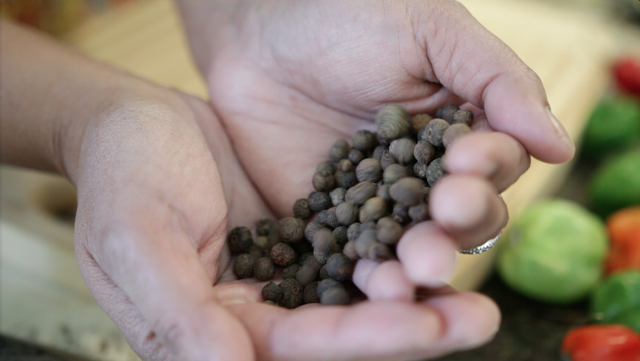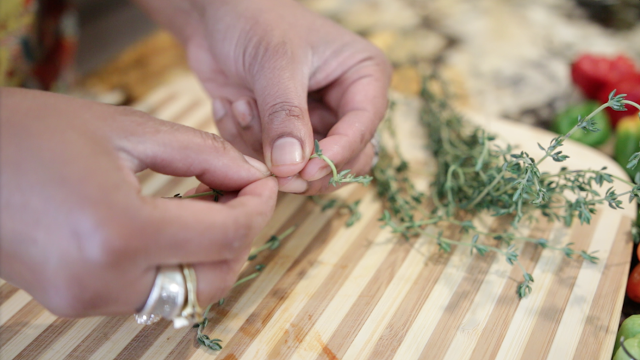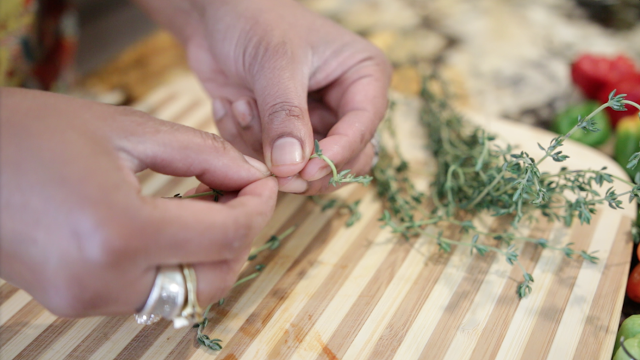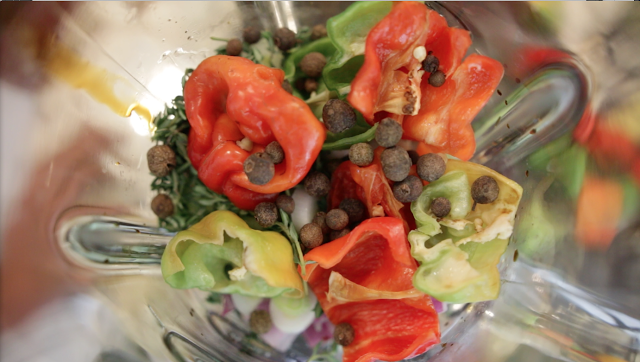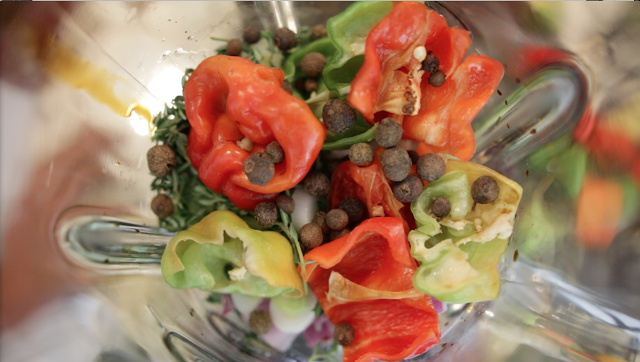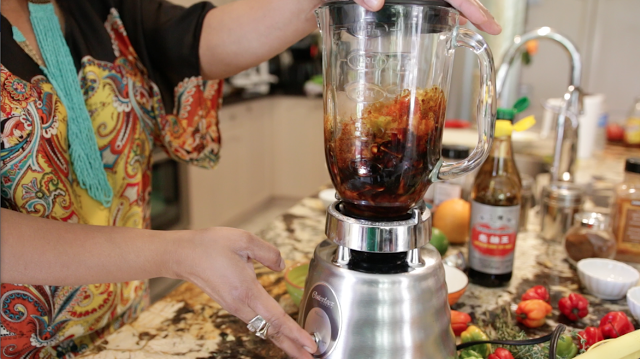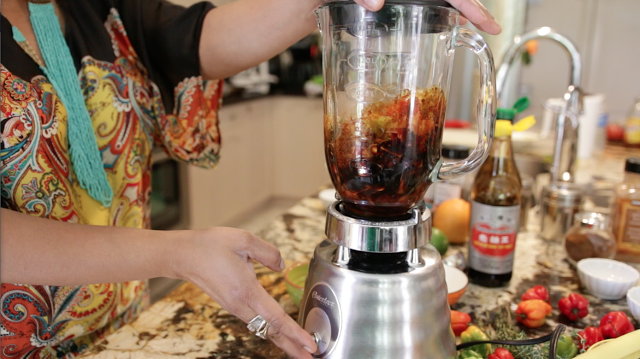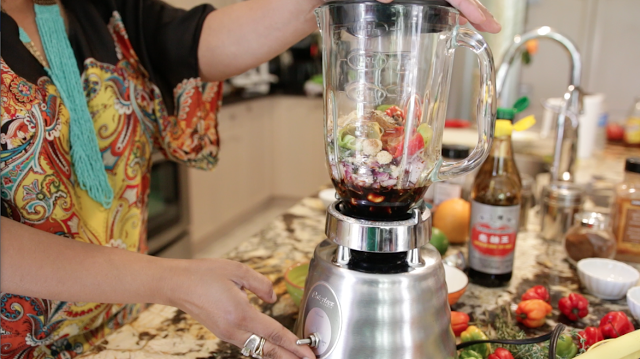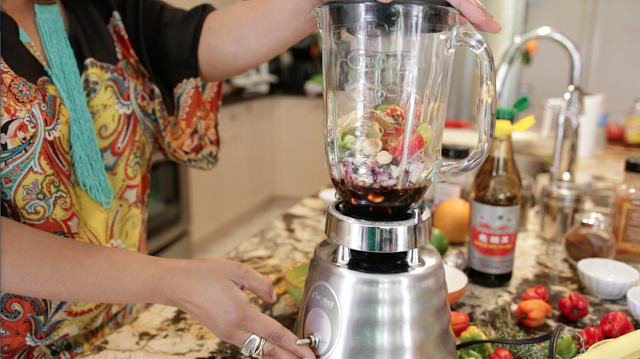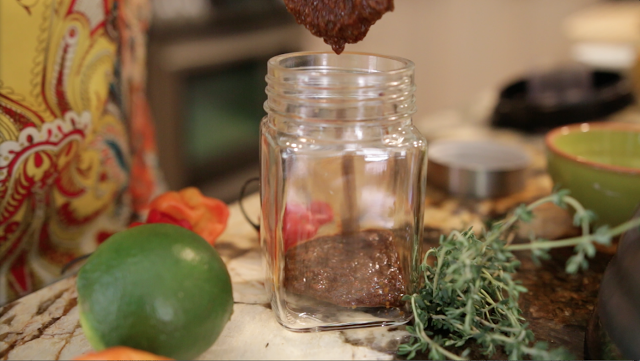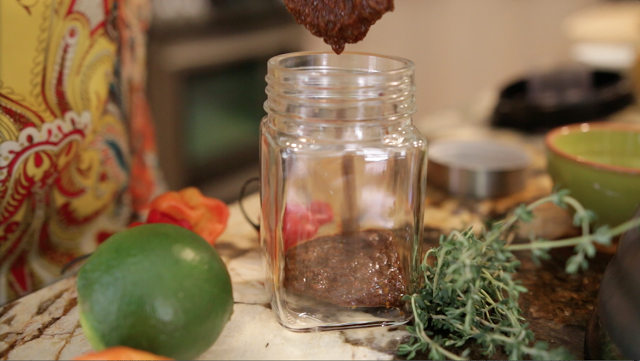 Jerk paste – The perfect smoky marinade
Ingredients
1/4 cup Lime juice
1/4 cup dark Soya sauce
1/4 cup vinegar
2 tbsps Orange rind
2 tbsps of roughly chopped Ginger
8 cloves Garlic roughly chopped
1/2 red onion chopped
3 Spring Onions bulbs
2 tbsps fresh Thyme
4 Scotch Bonnet peppers
1 tsp Pimento berries(allspice)
1 tsp black Peppercorns
1 tsp Coriander powder
1 tsp Cumin powder
1 tsp Cinnamon powder
1/4 tsp clove powder
1 tsp Salt
1 tsp Brown Sugar
Instructions
Process
Put all the ingredients in a food processor and blend till a smooth paste
Bottle and store in the refrigerator
https://kravingsfoodadventures.com/jerk-paste-the-perfect-smoky-marinade/