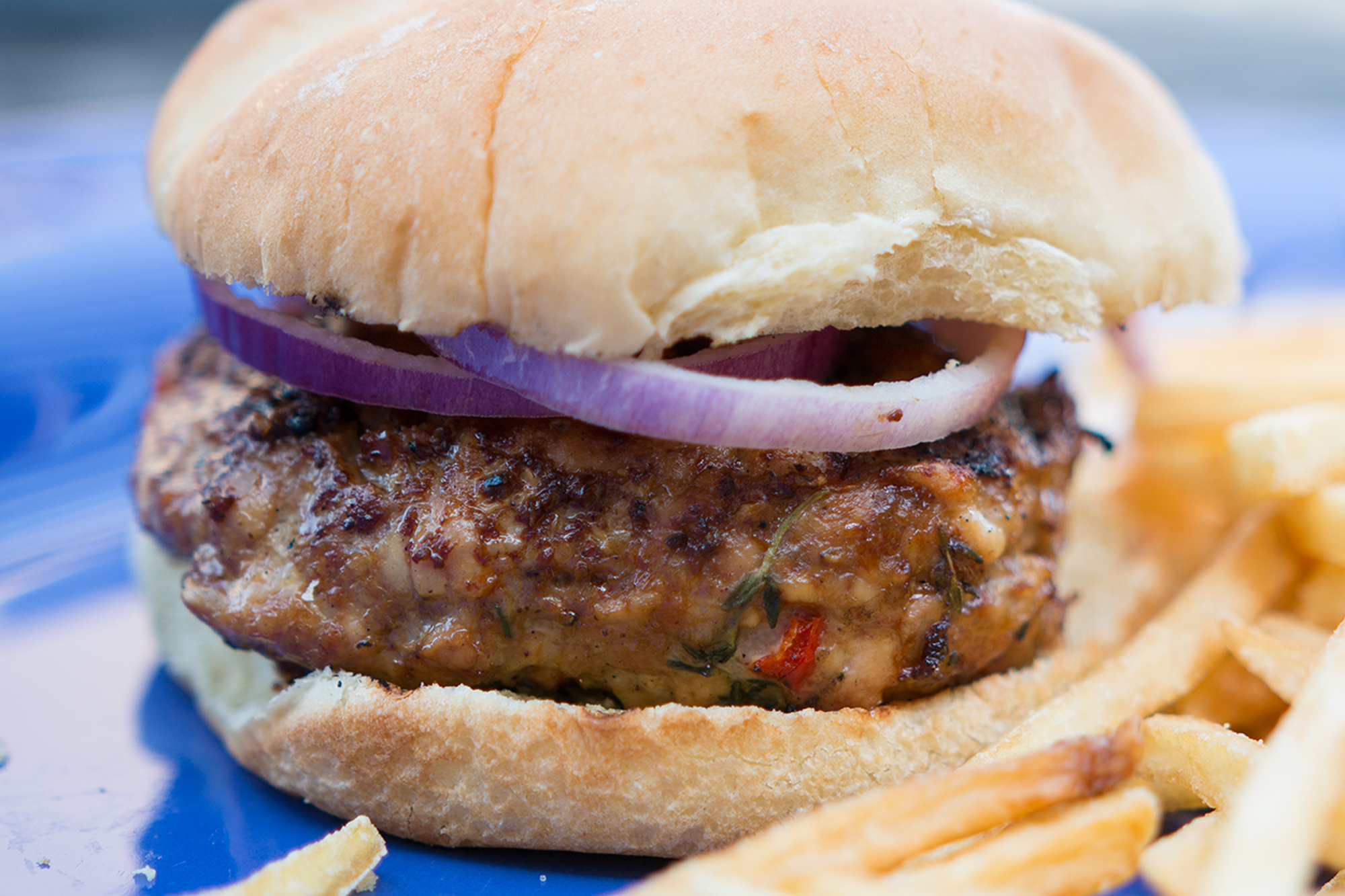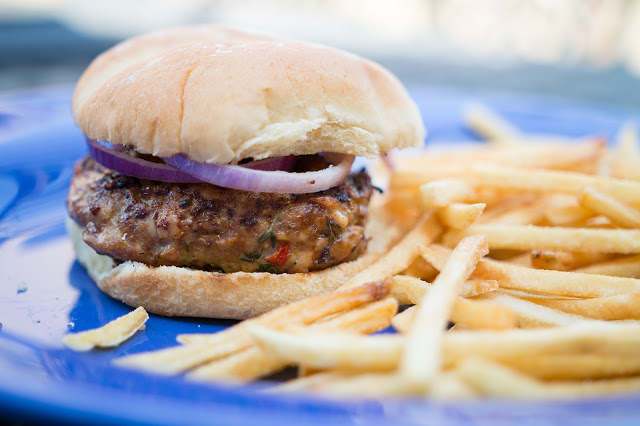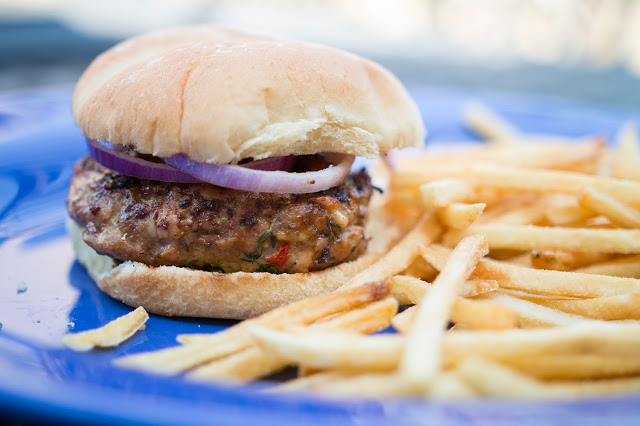 As part of a very special Burger collaboration, with my YouTube friends, I bring you a smoky Jerk Burger. This is the perfect crowd pleaser – ground Chicken is mixed with a smoky homemade
Jerk marinade
and studded with red pepper and thyme before grilling to perfection. I always prepare a special burger recipe for the summer and this year Jerk was on the top of my list. Prepare these ahead of time and freeze them.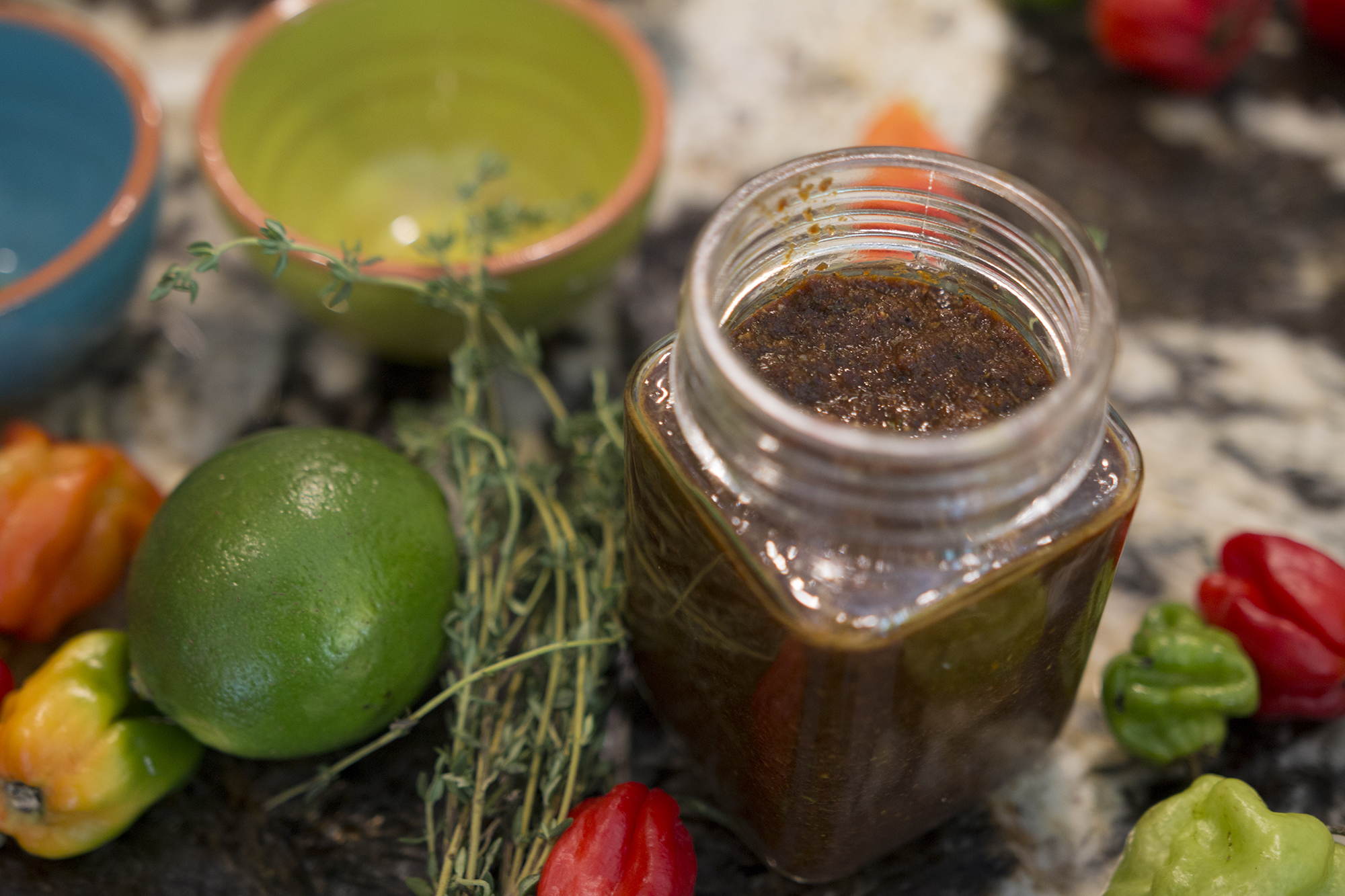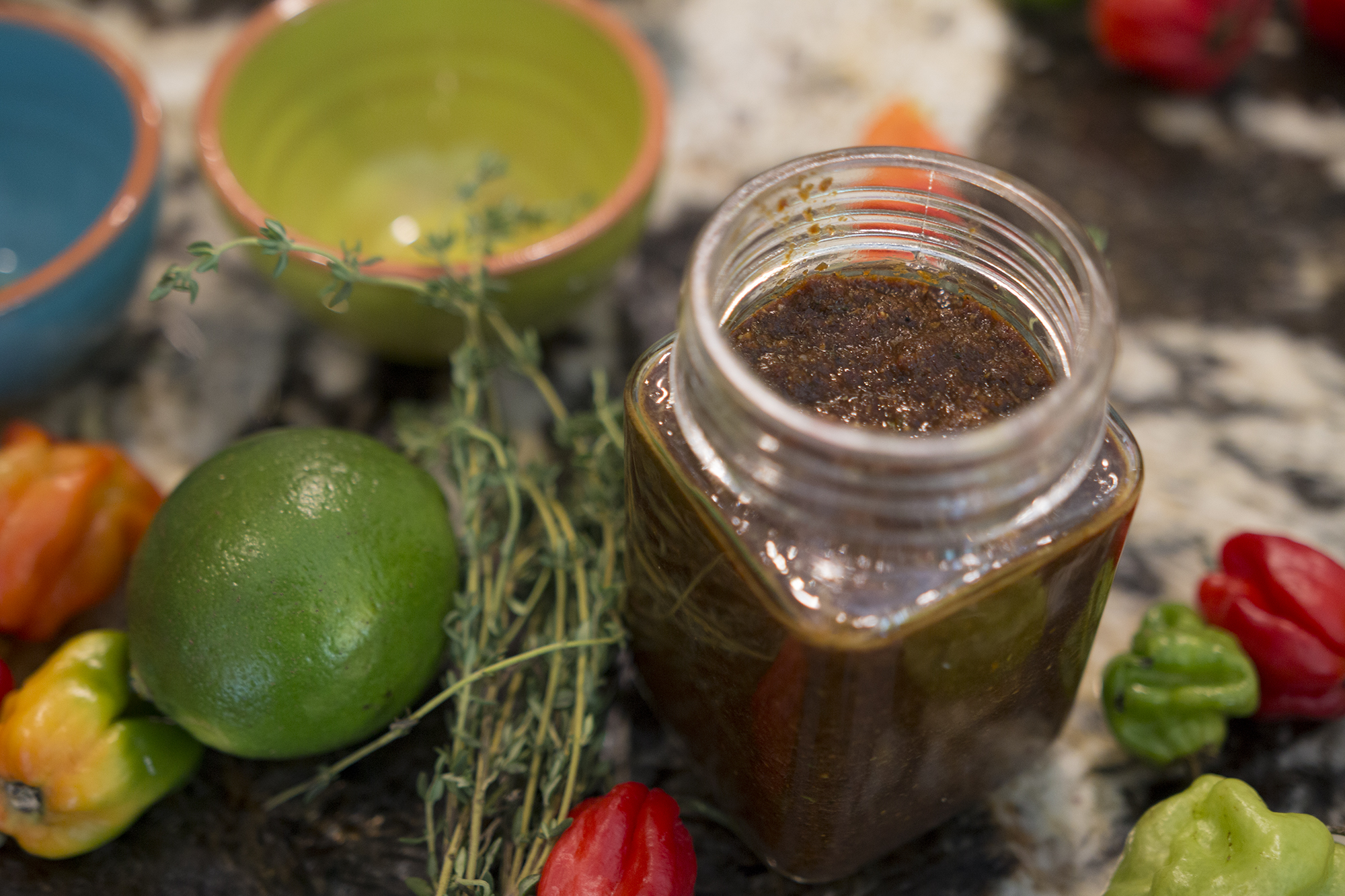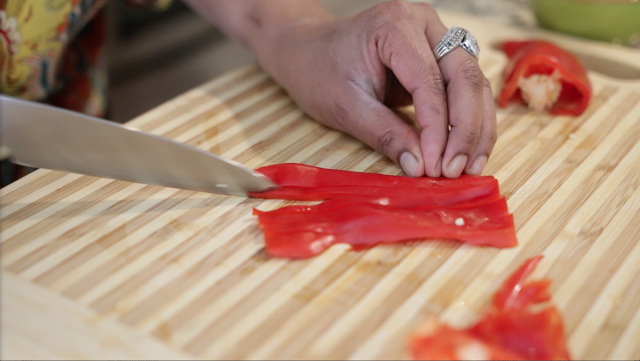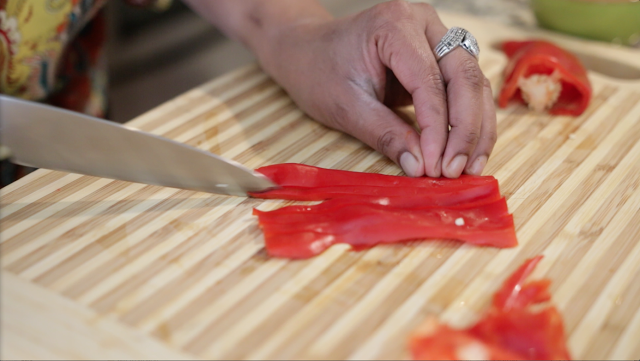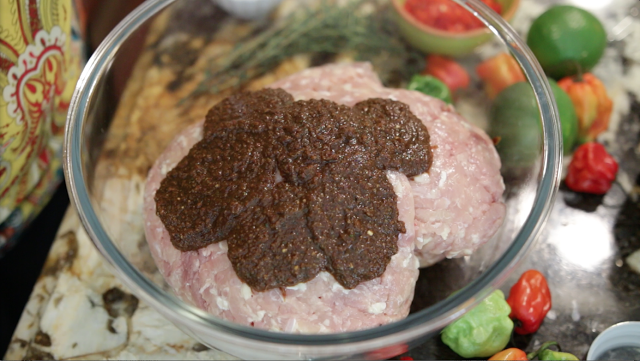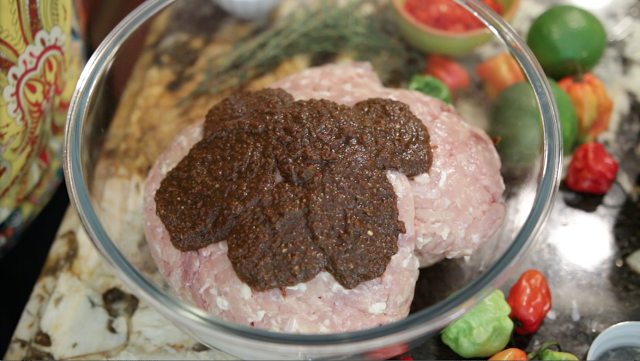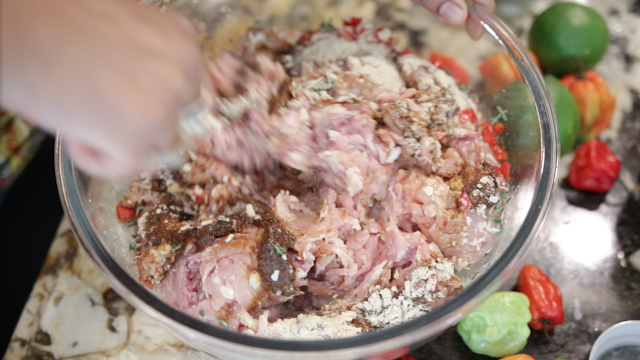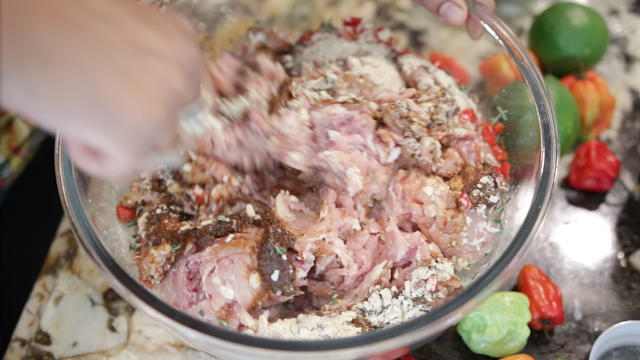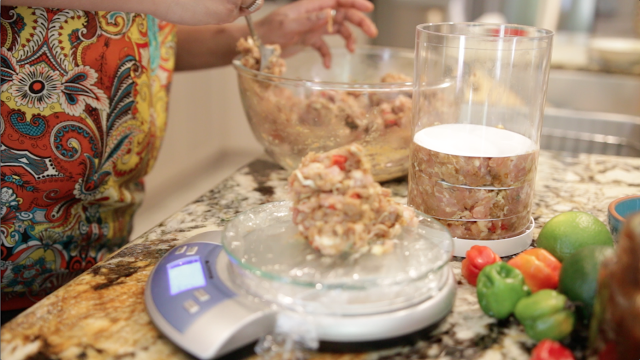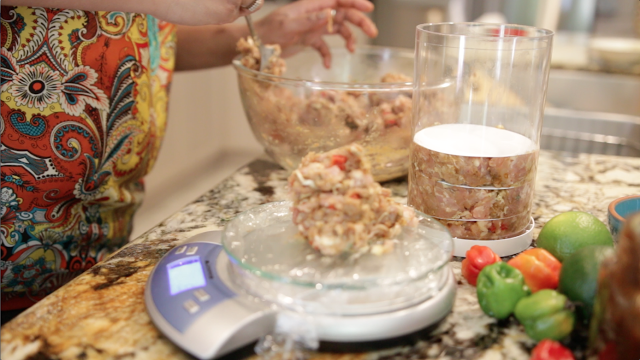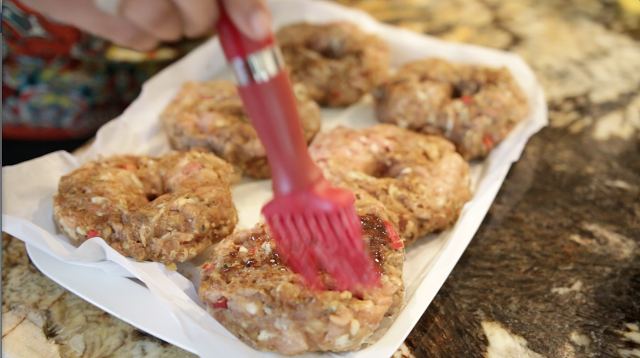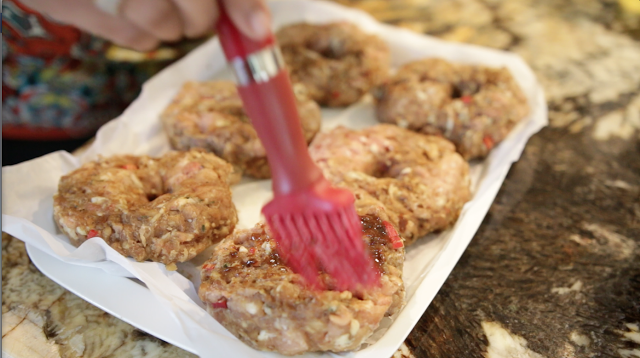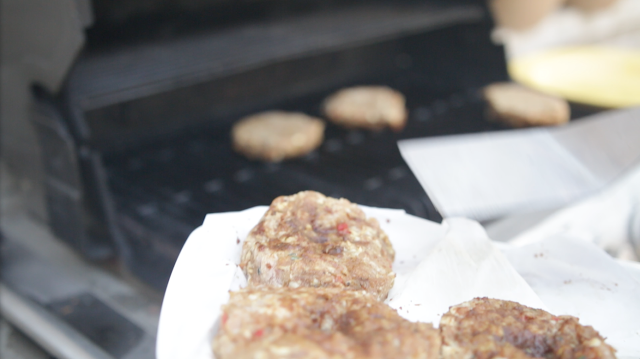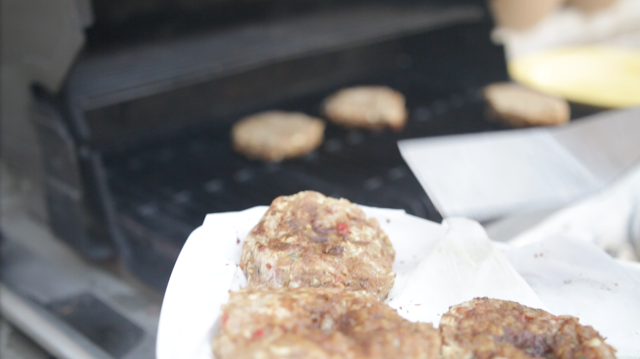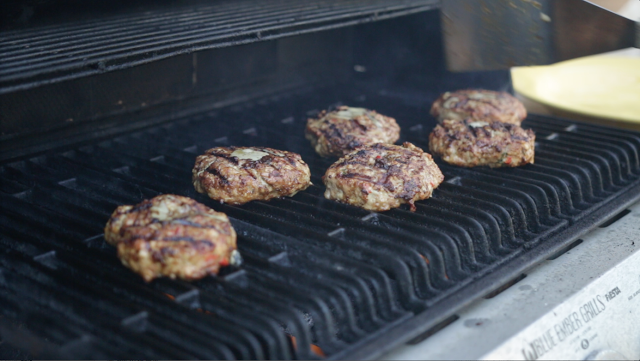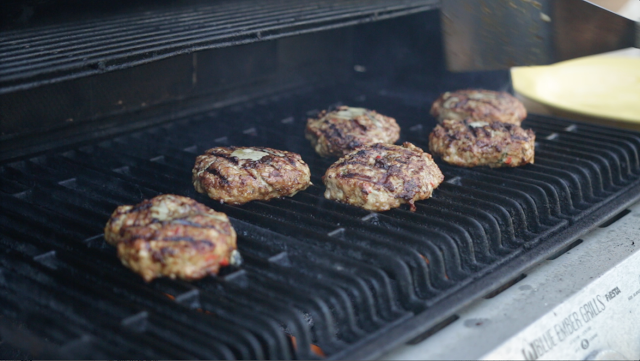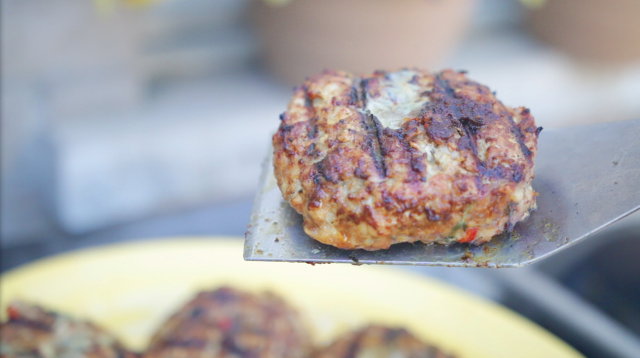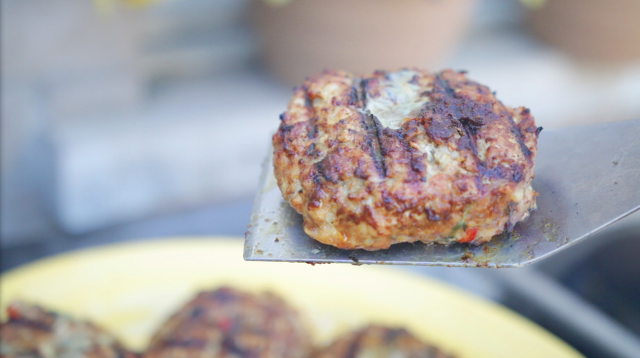 Ingredients
Ingredients
6 tbsps Jerk marinade + additional 2 tbsps
4 lbs ground Chicken
3 tbsps Red Pepper confetti
3 tbsps Thyme
Salt to taste
Oil
Instructions
Mix all the ingredients together and weigh them to make 7 oz patties
Freeze atleast for an hour before grilling so they are nice and firm
Brush the burgers with the 2 tbsps of jerk marinade mixed with oil and grill for a few minutes on each side till cooked.
https://kravingsfoodadventures.com/jerk-chicken-burgers/