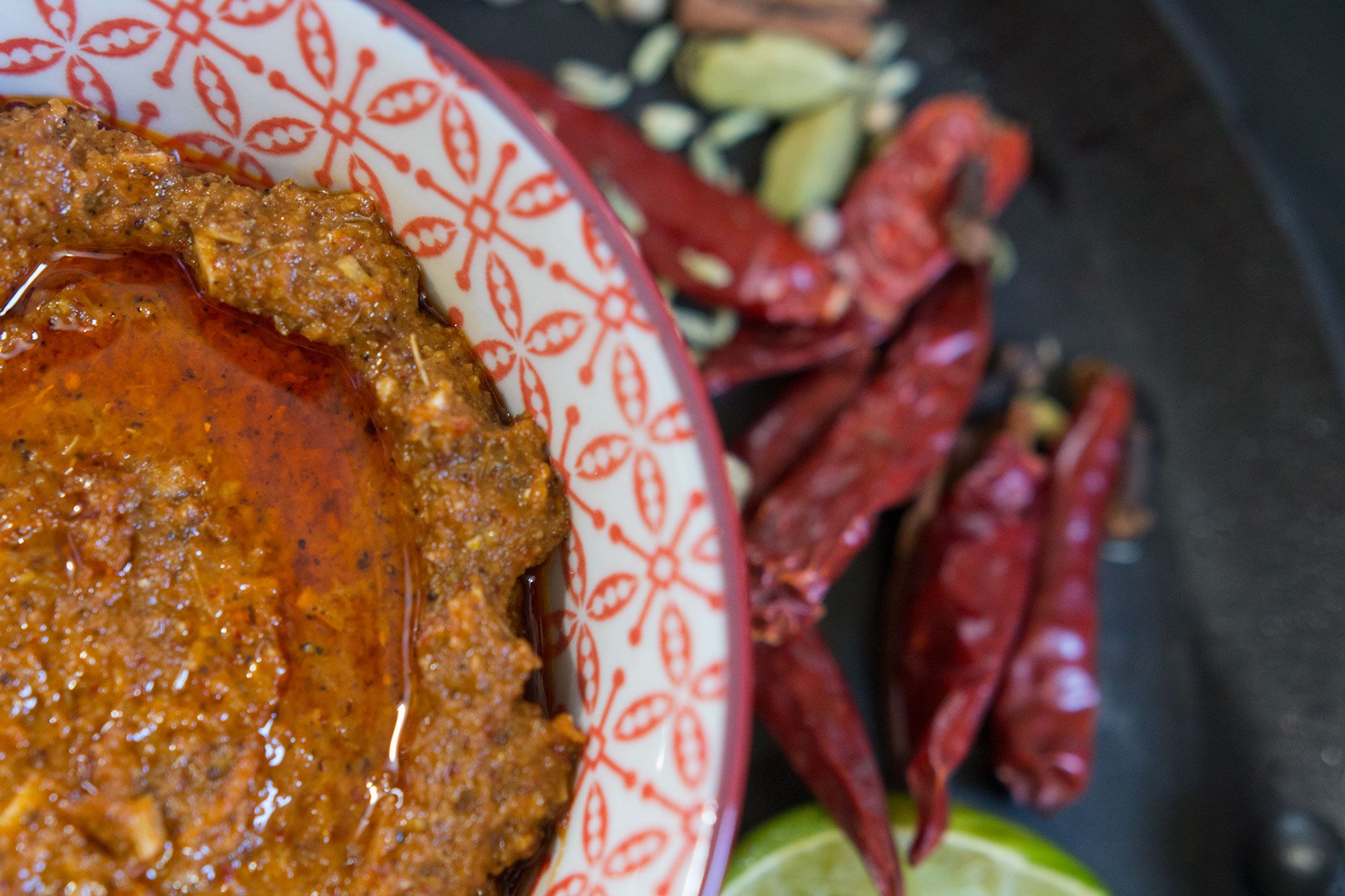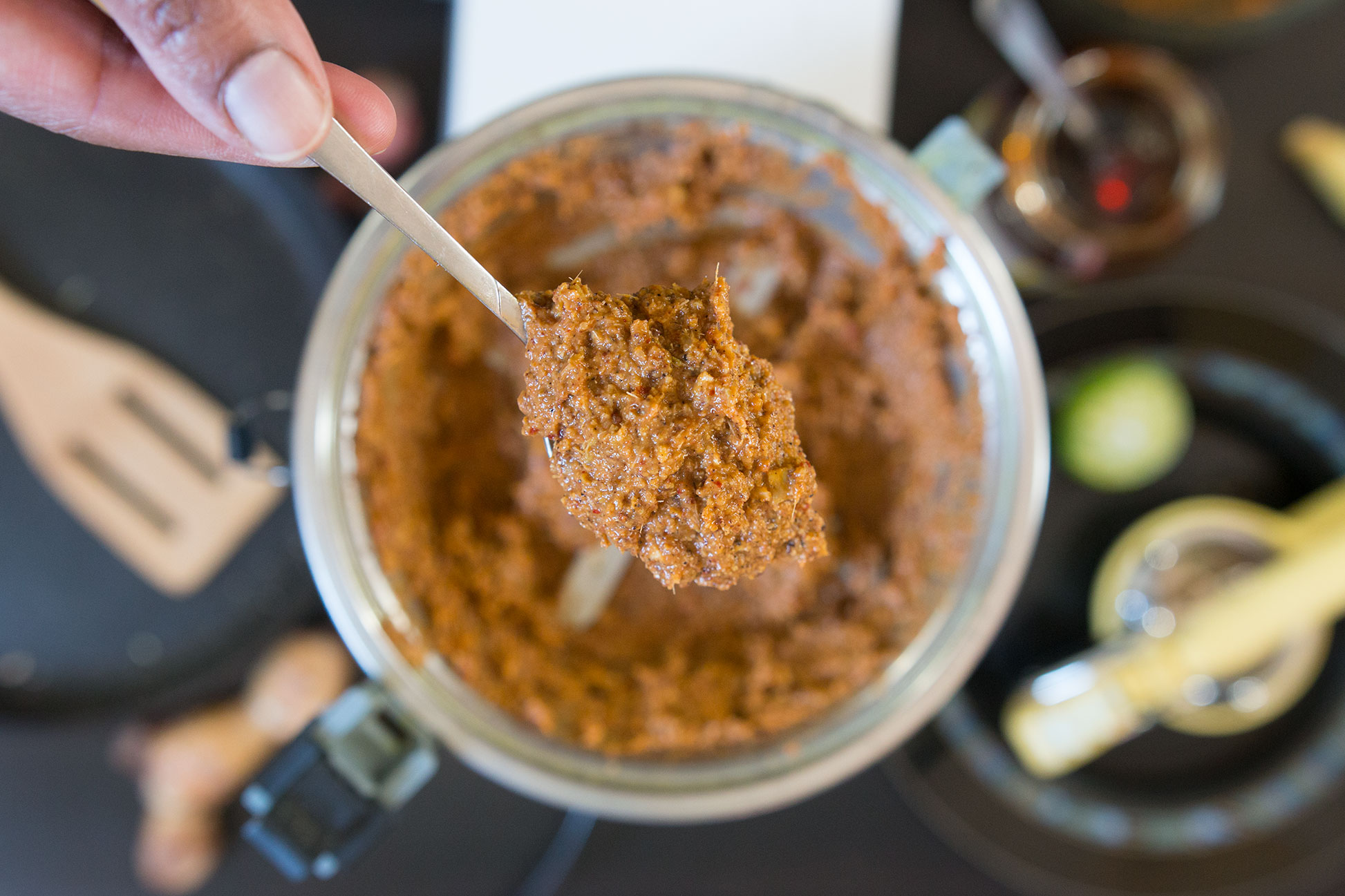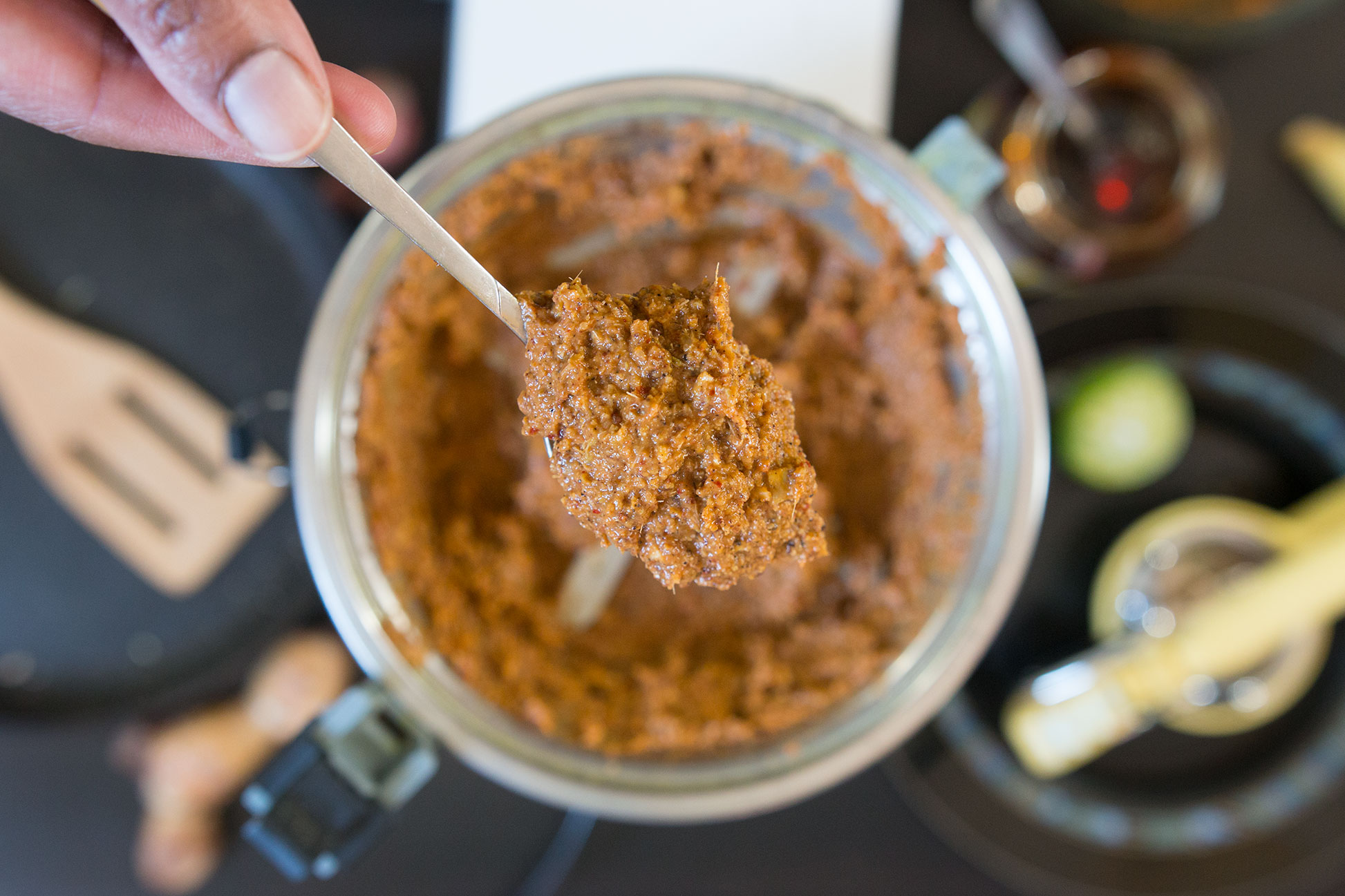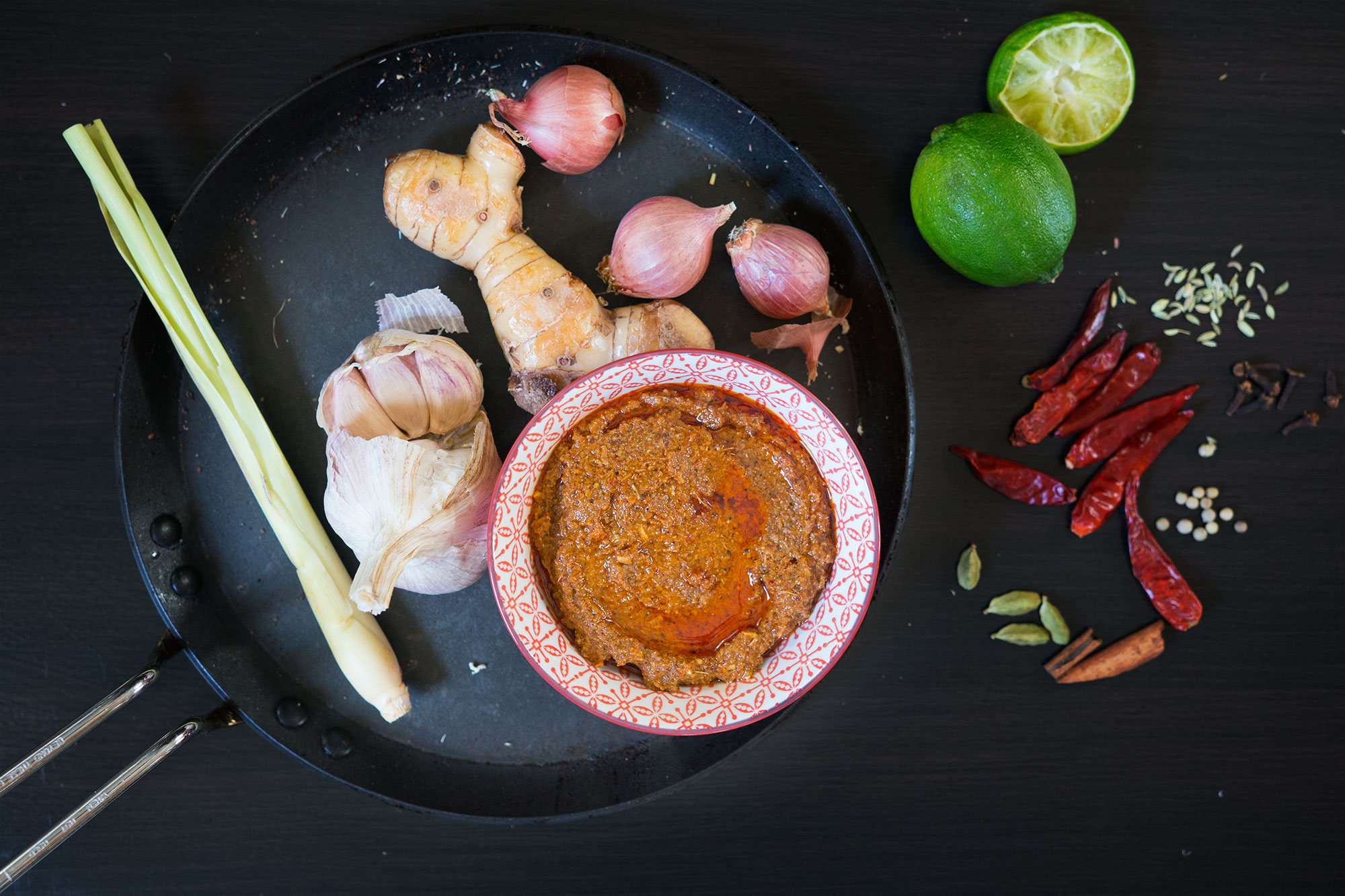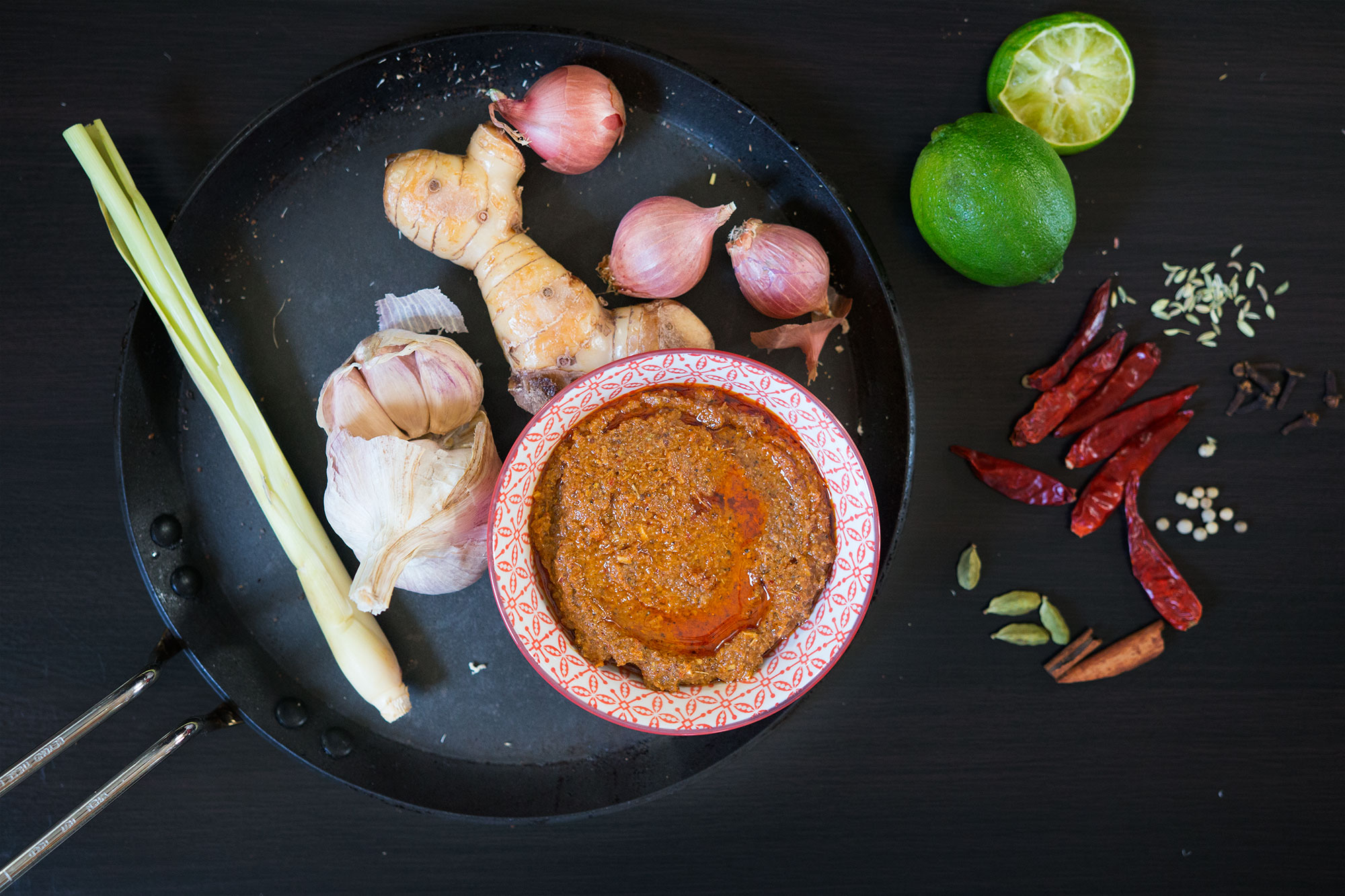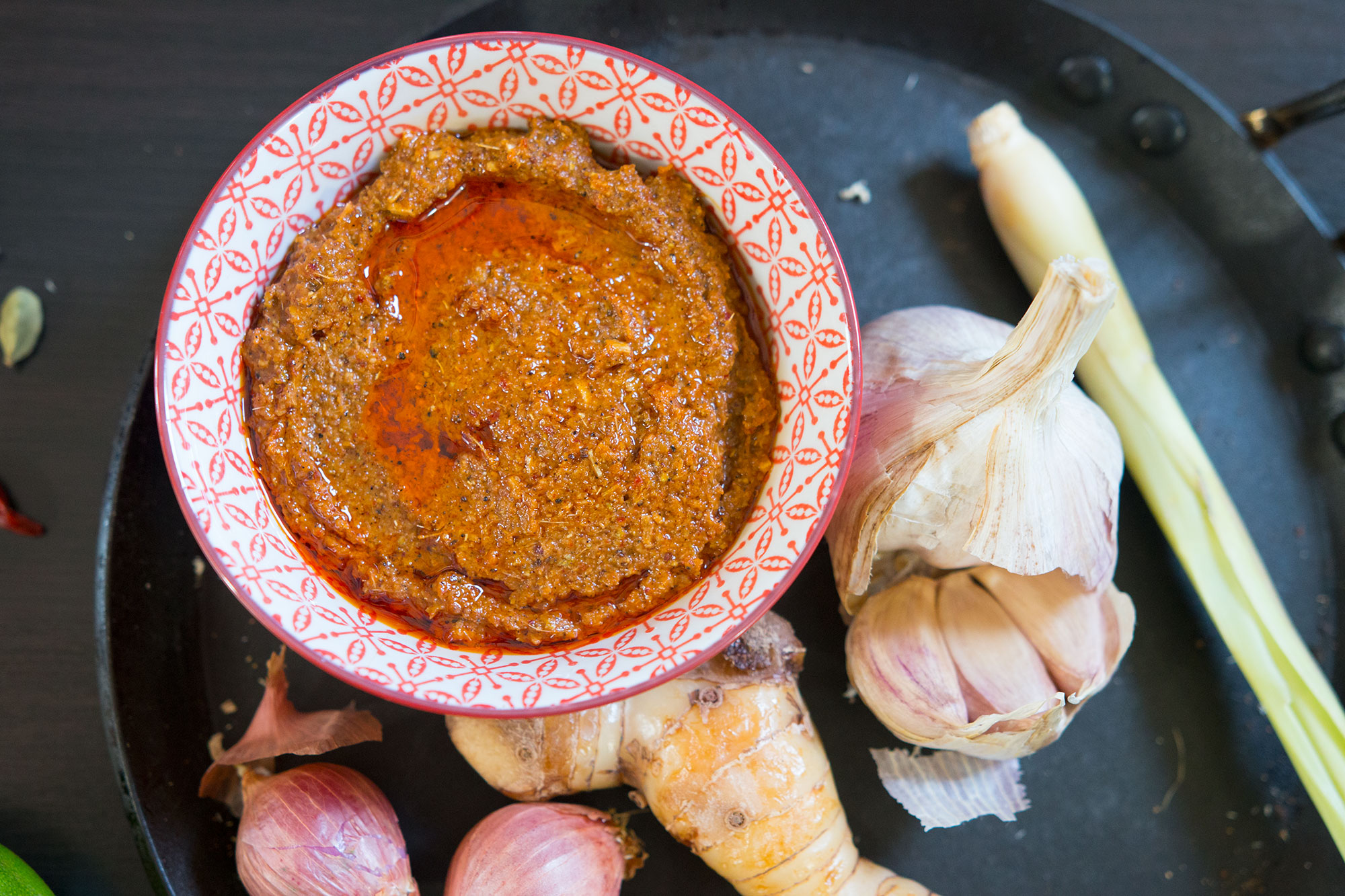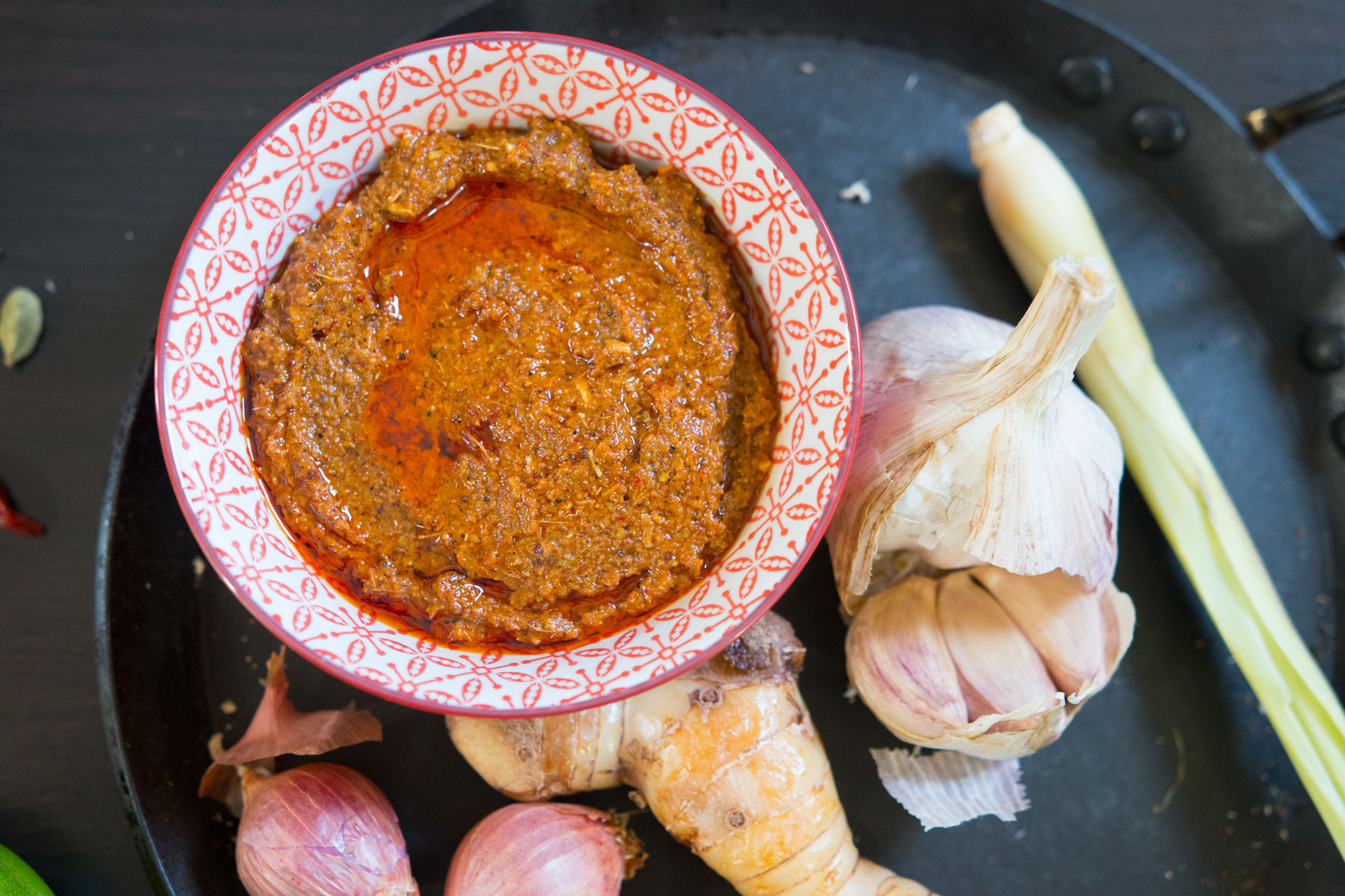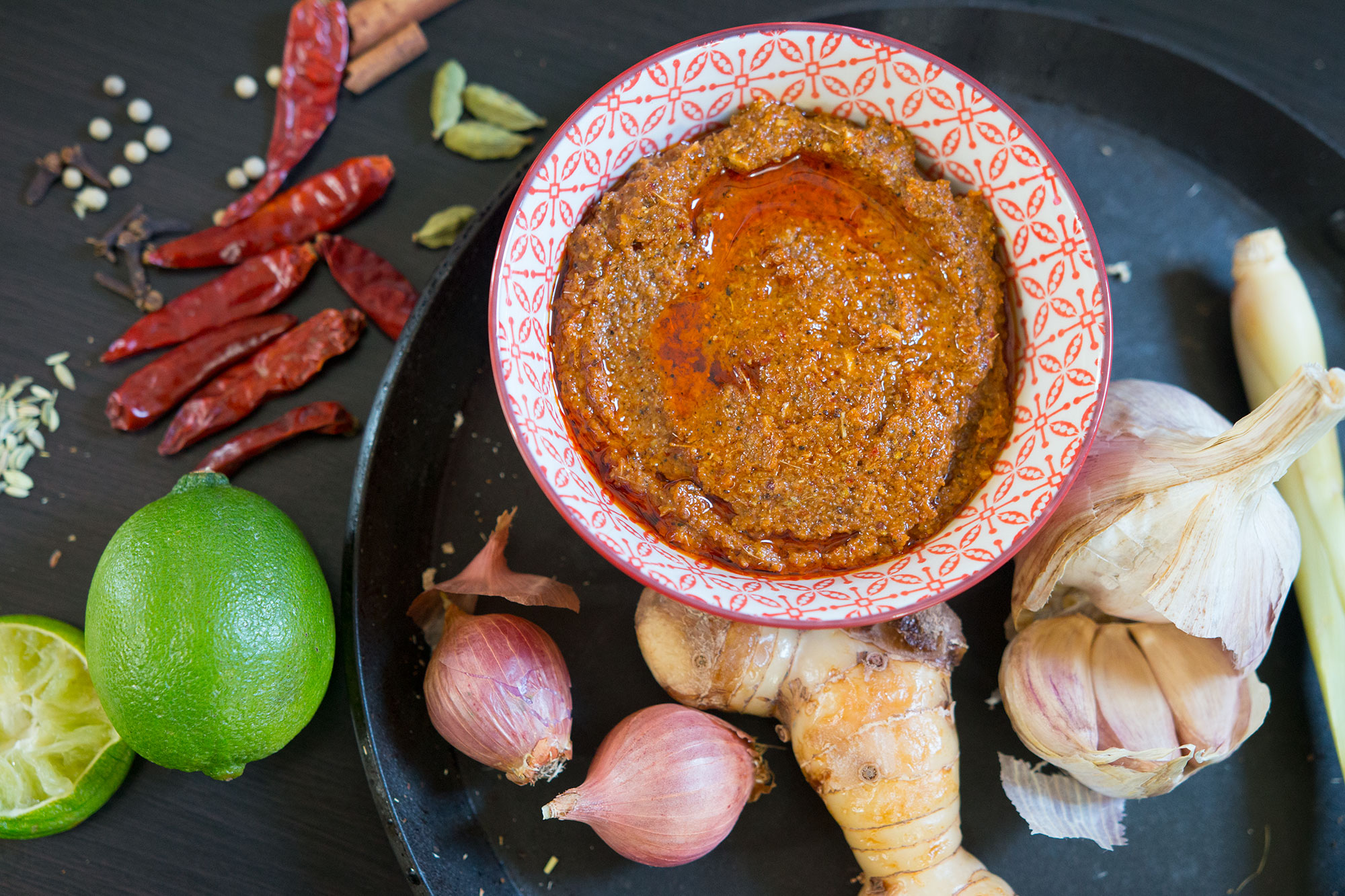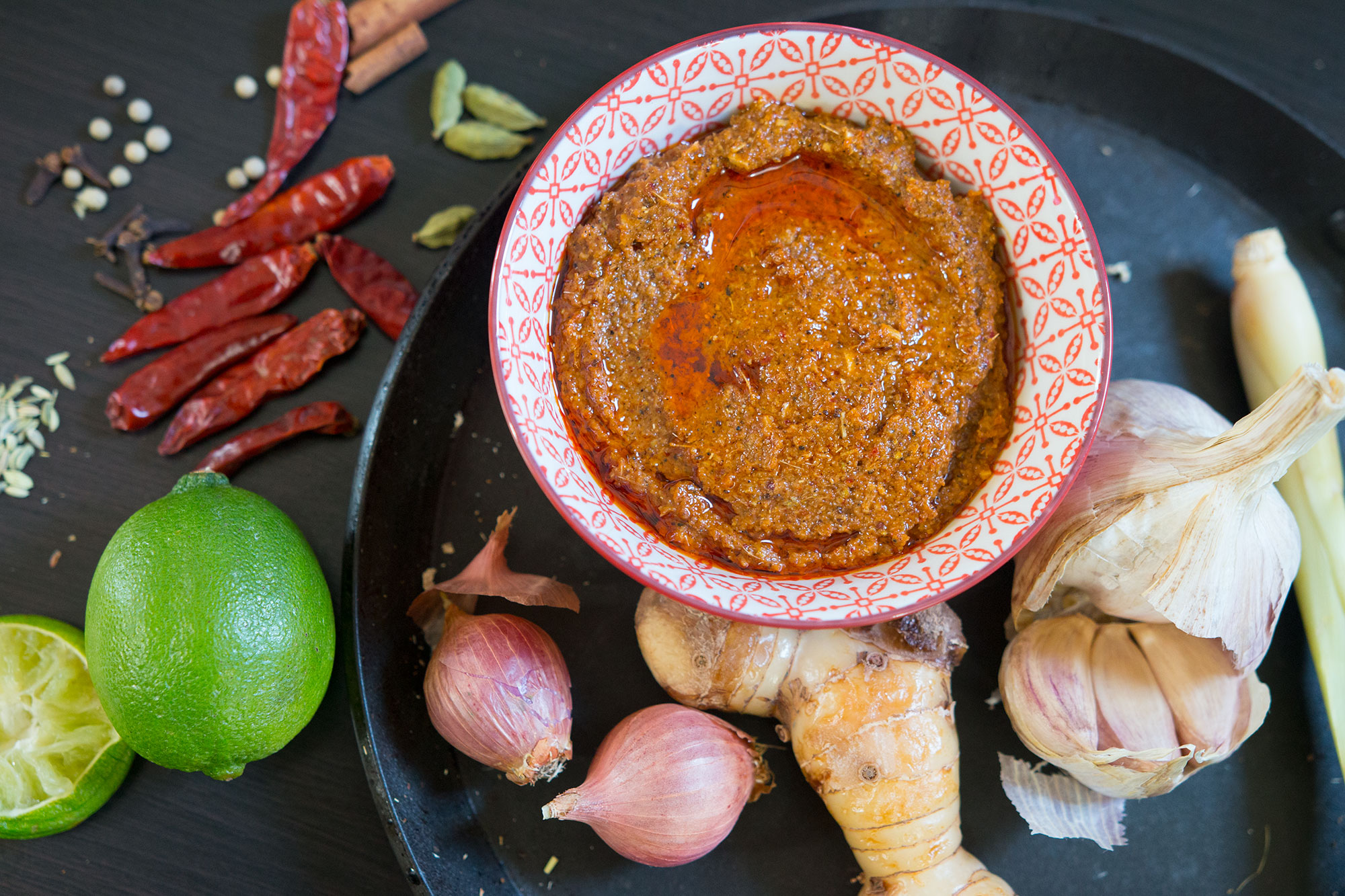 Over the last couple of years I've experimented with various Thai flavours and have become very familiar with it's Sweet, Sour and Salty trilogy. From Red & Green curry pastes to Pad Thai, I've made it all and loved it and now it is time to perfect the Massaman curry paste blend. In a lot of ways as one of my subscribers pointed out, Thai cooking is very similar to Indian. Spices & Chillies are roasted for this blend and then  ground together with Garlic, Lemongrass, Galangal & Shallots with Lime Juice and either bean paste or shrimp paste to make a delicious blend.
This will store in your fridge for a few weeks and you could also freeze it. It's great in a Massaman Curry obviously, but I also use it in a Peanut sauce to accompany my Satay and in a Massaman Noodle Salad.
[youtube-subscriber nickname=kravingsblog]
Ingredients
1 tsp each Fennel seeds, Coriander seeds, Cloves, Cardamoms, White Peppercorns, Black peppercorns & Cinnamom sticks
6 dried Red Chillies
2 tbsps each Garlic, Galangal, Lemongrass and Shallots
Juice of 1 lime
2 -3 tbsps Chilli bean paste or Shrimp paste
4 – 6 tbsps Chilli Oil
Instructions
Lightly toast all the dry spices and chillies and grind to a powder
Add the Garlic, Galangal, Lemongrass and Shallots, Chilli bean paste or Shrimp paste & Chilli Oil and grind it in your food processor to a smooth paste
If using a mortar and pestle, remove the shells from the Cardamom.
https://kravingsfoodadventures.com/massaman-curry-paste/