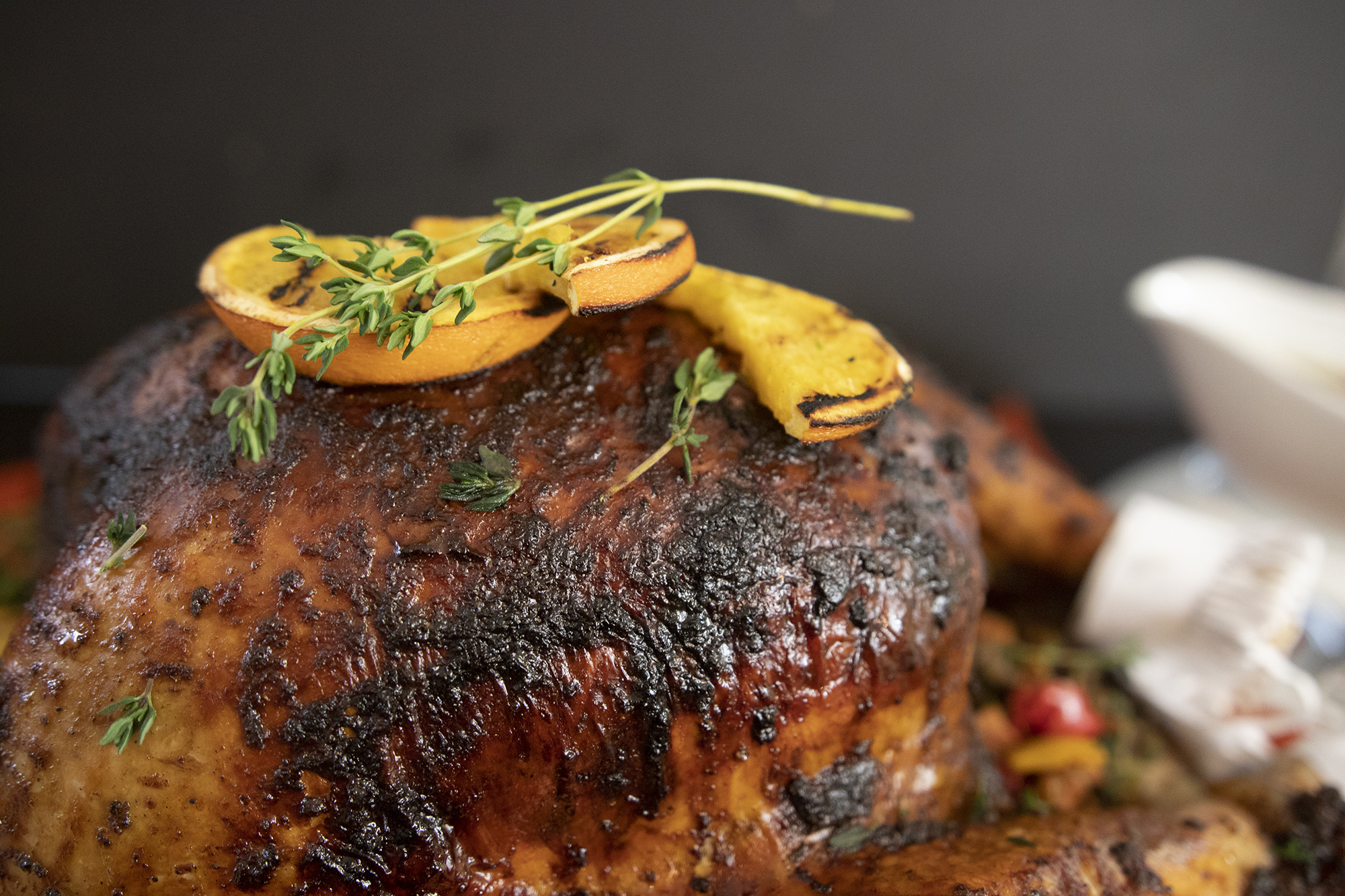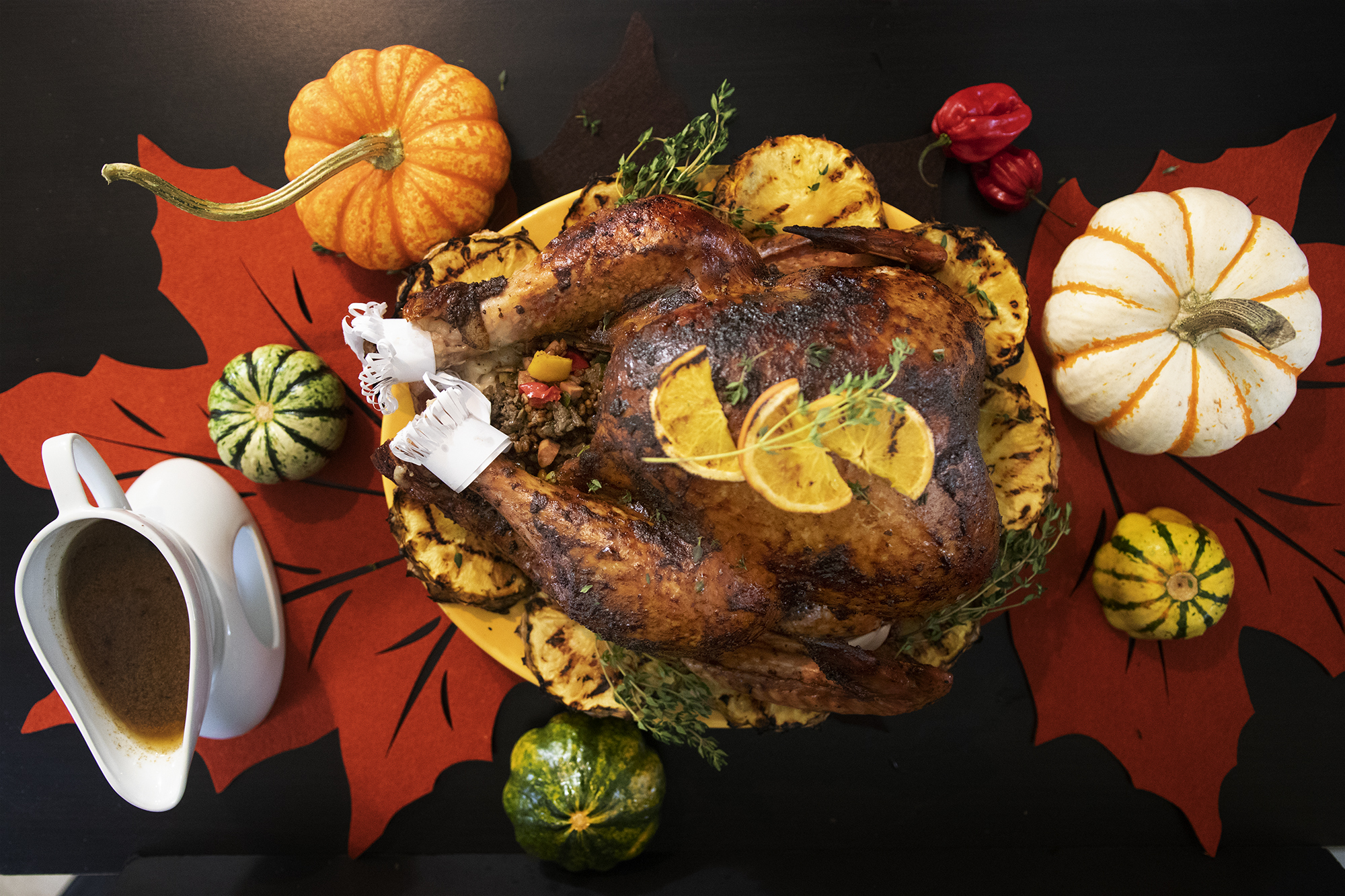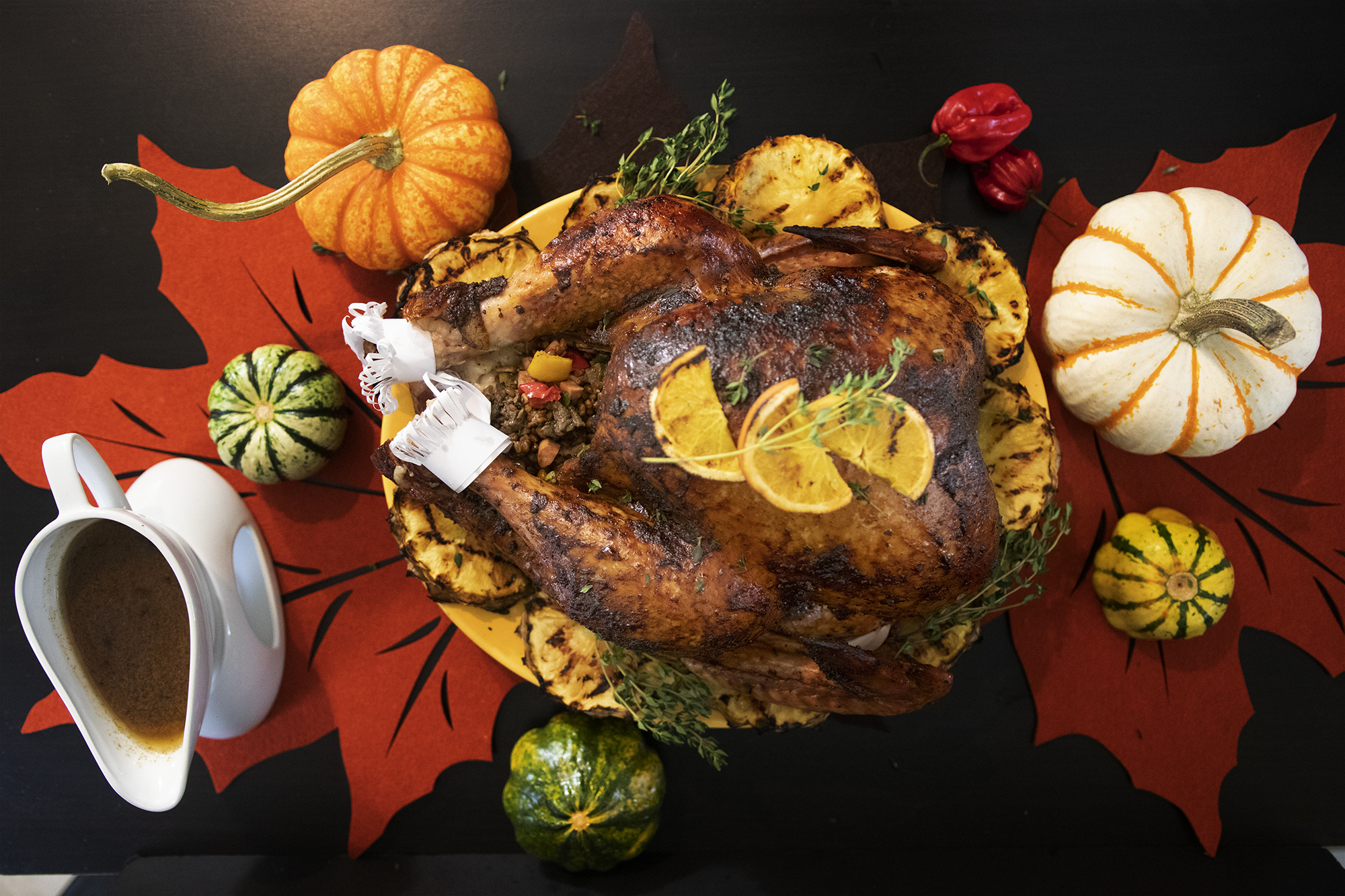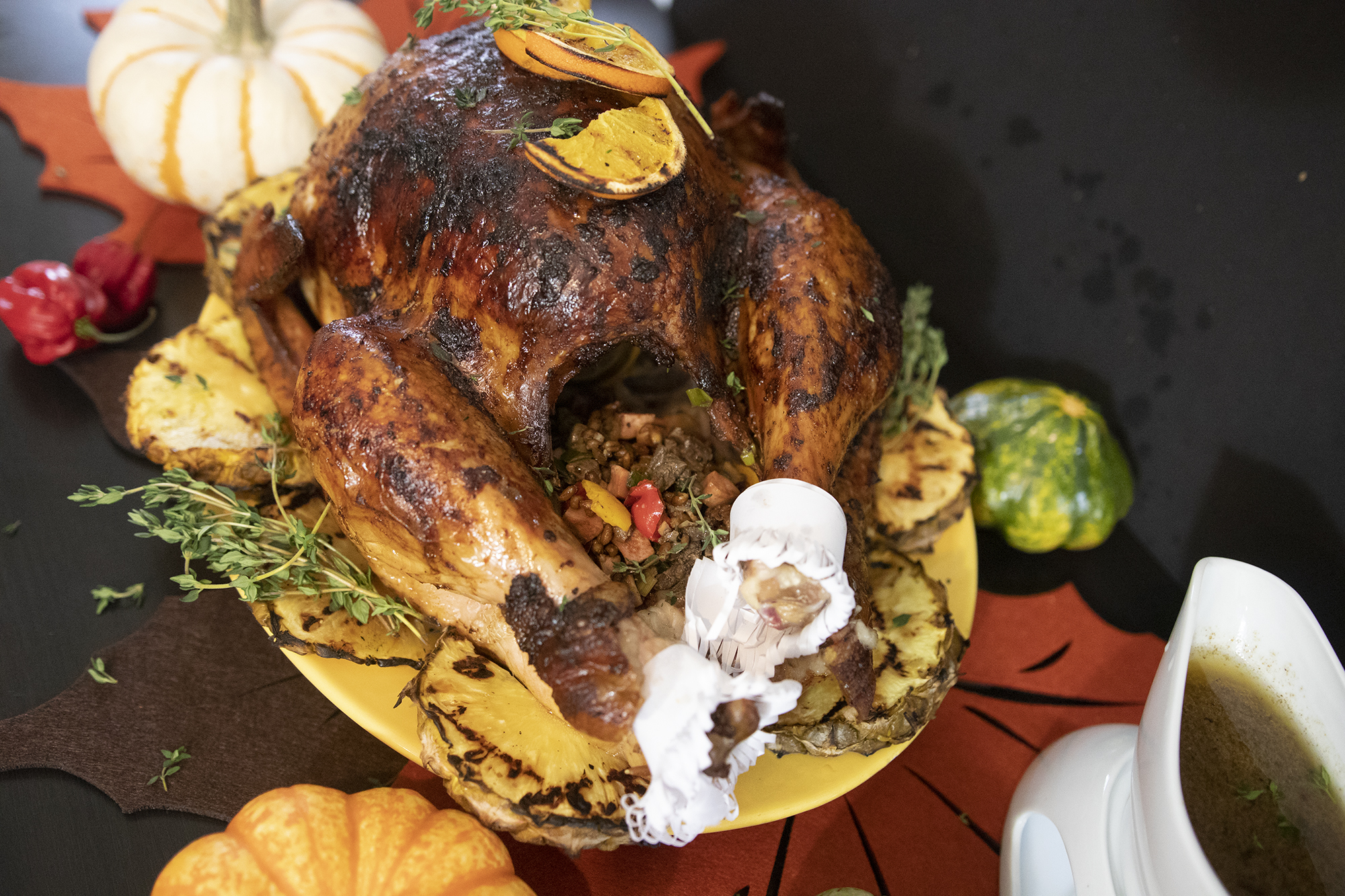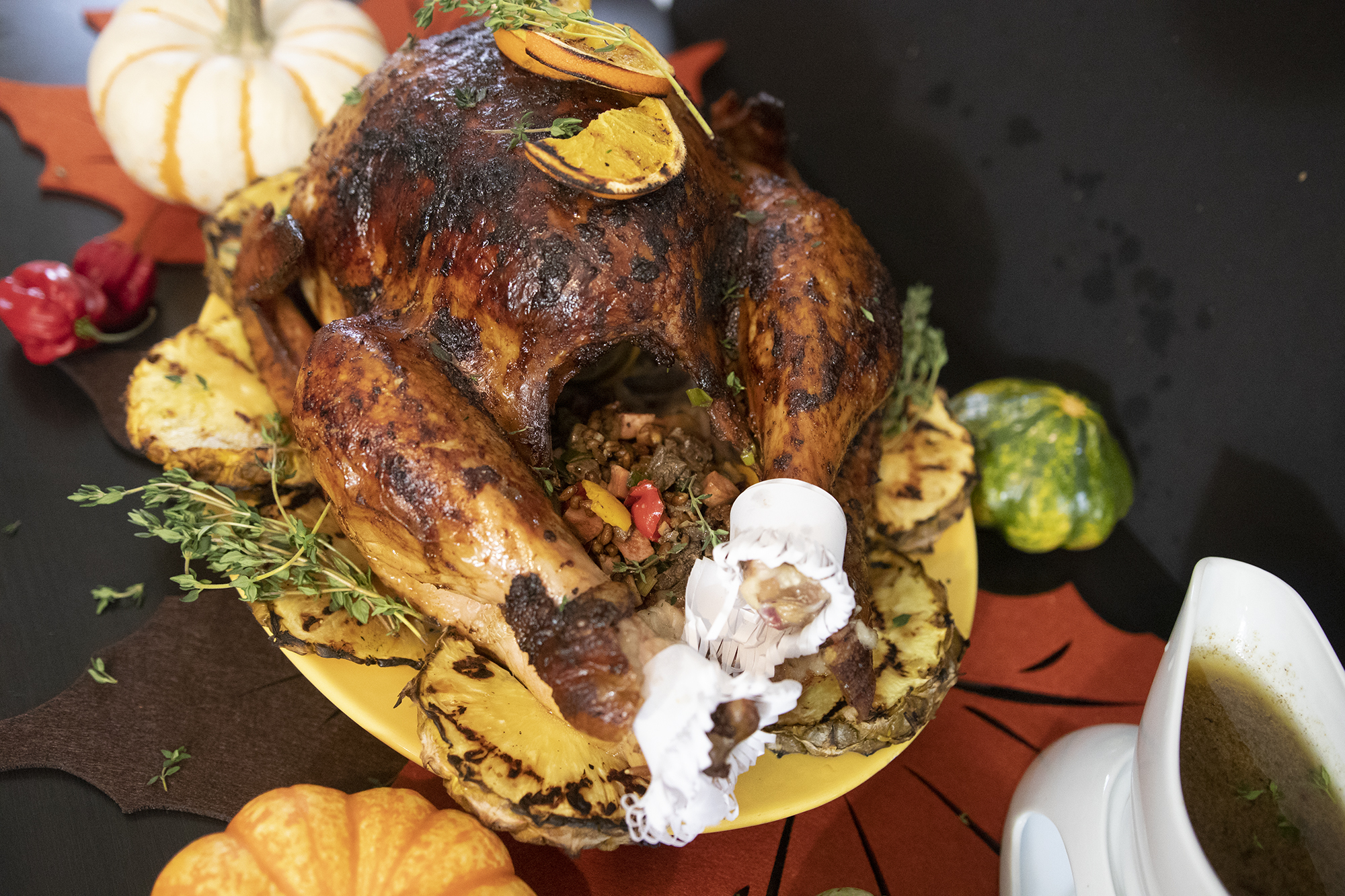 Every Thanksgiving, I like to try something different with my Turkey. Jerk is so popular on my channel, that I don't know why I never tried this before. I wondered whether to go with a dry or wet rub, but after much consideration, I decided that my original Jerk marinade recipe that was shared with me by my good friend Mary Rocto was best.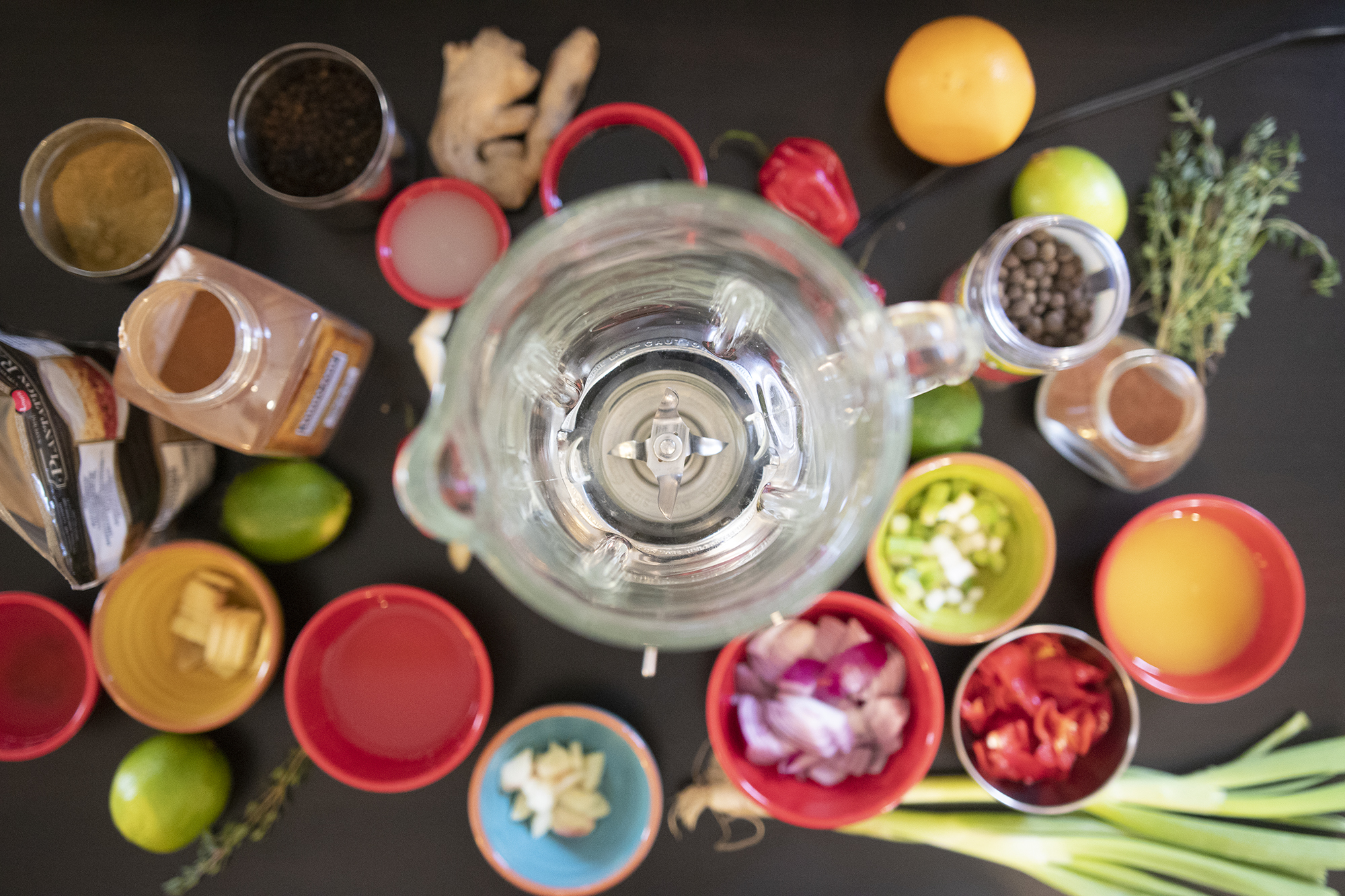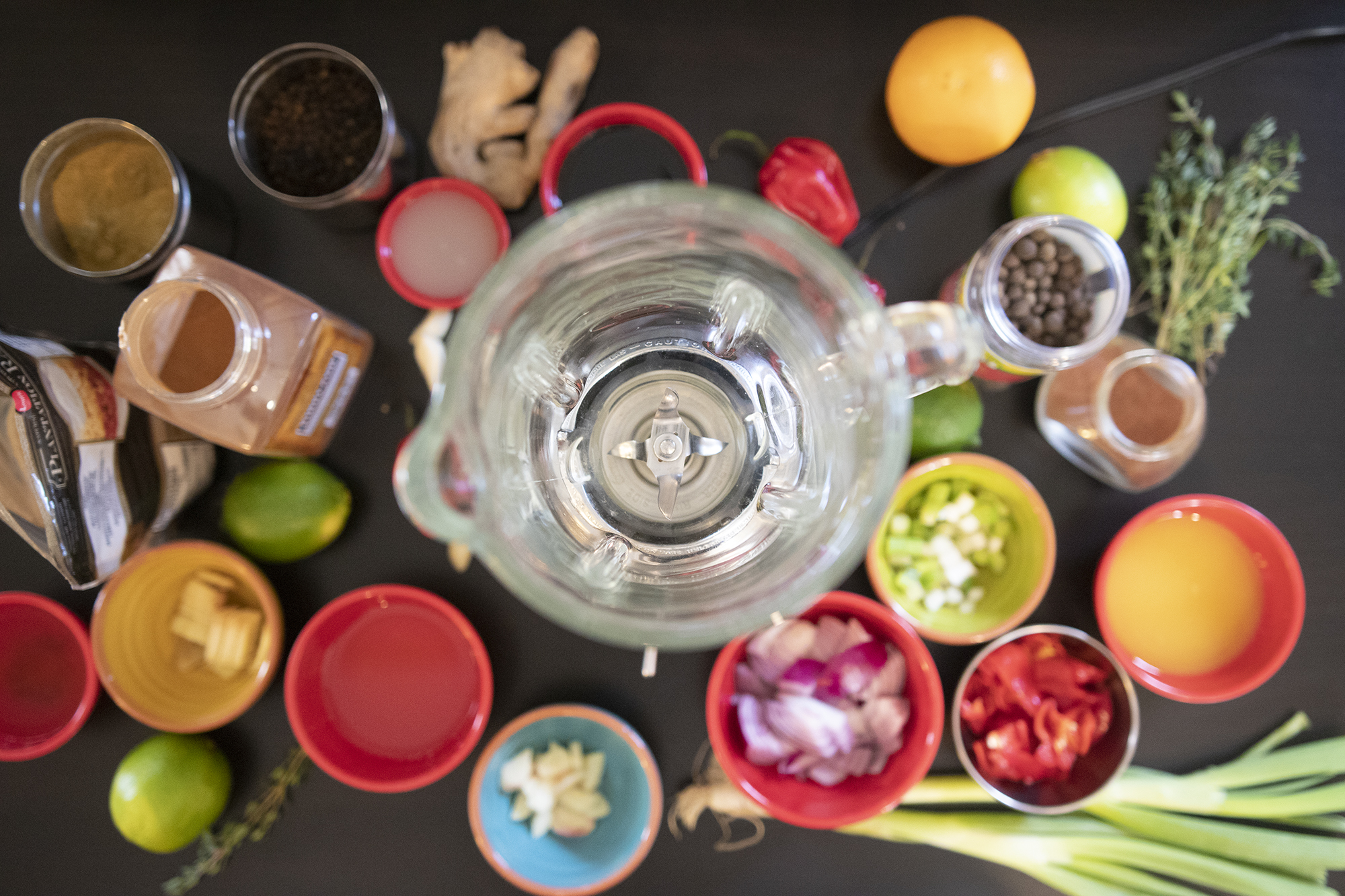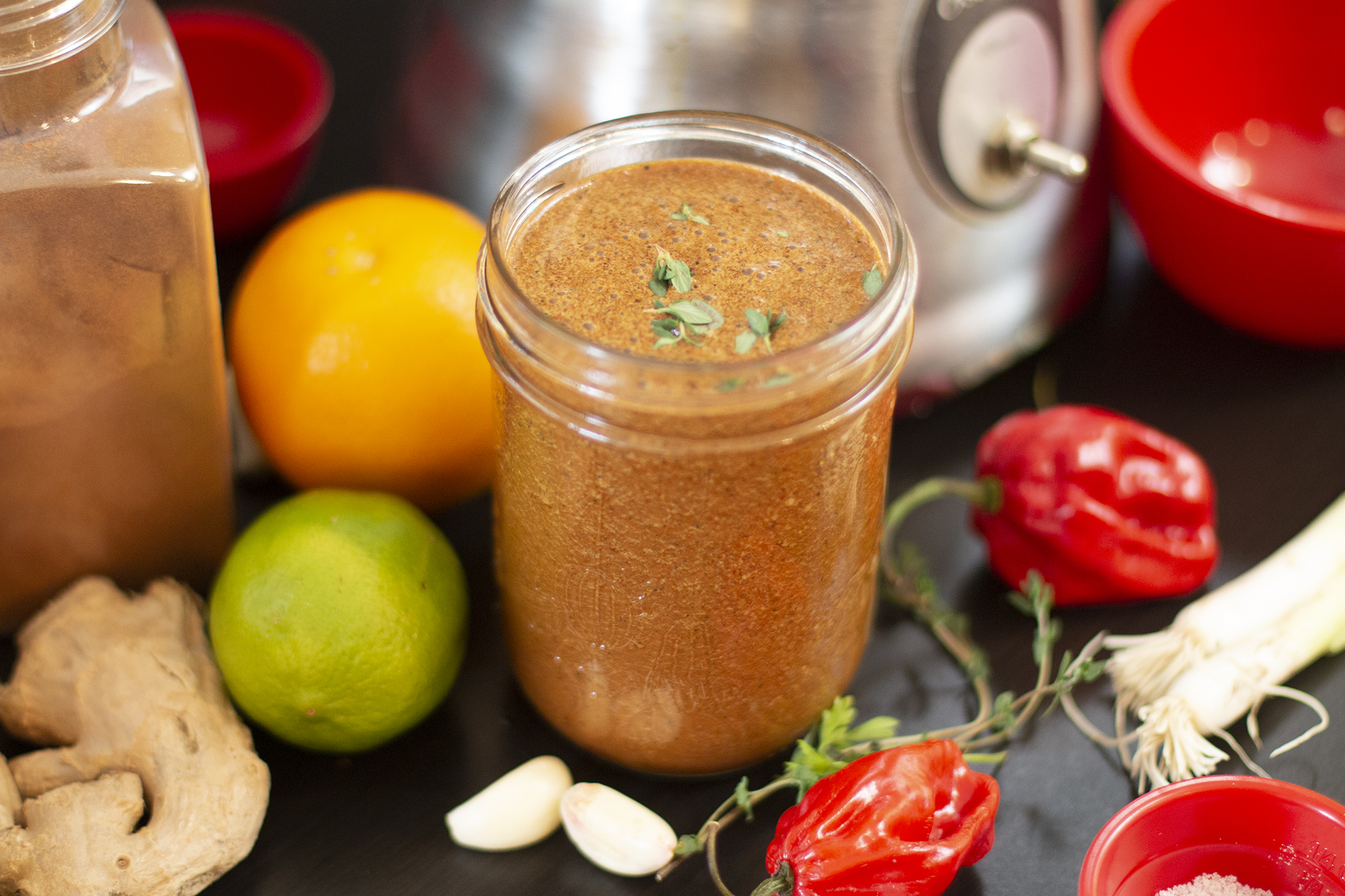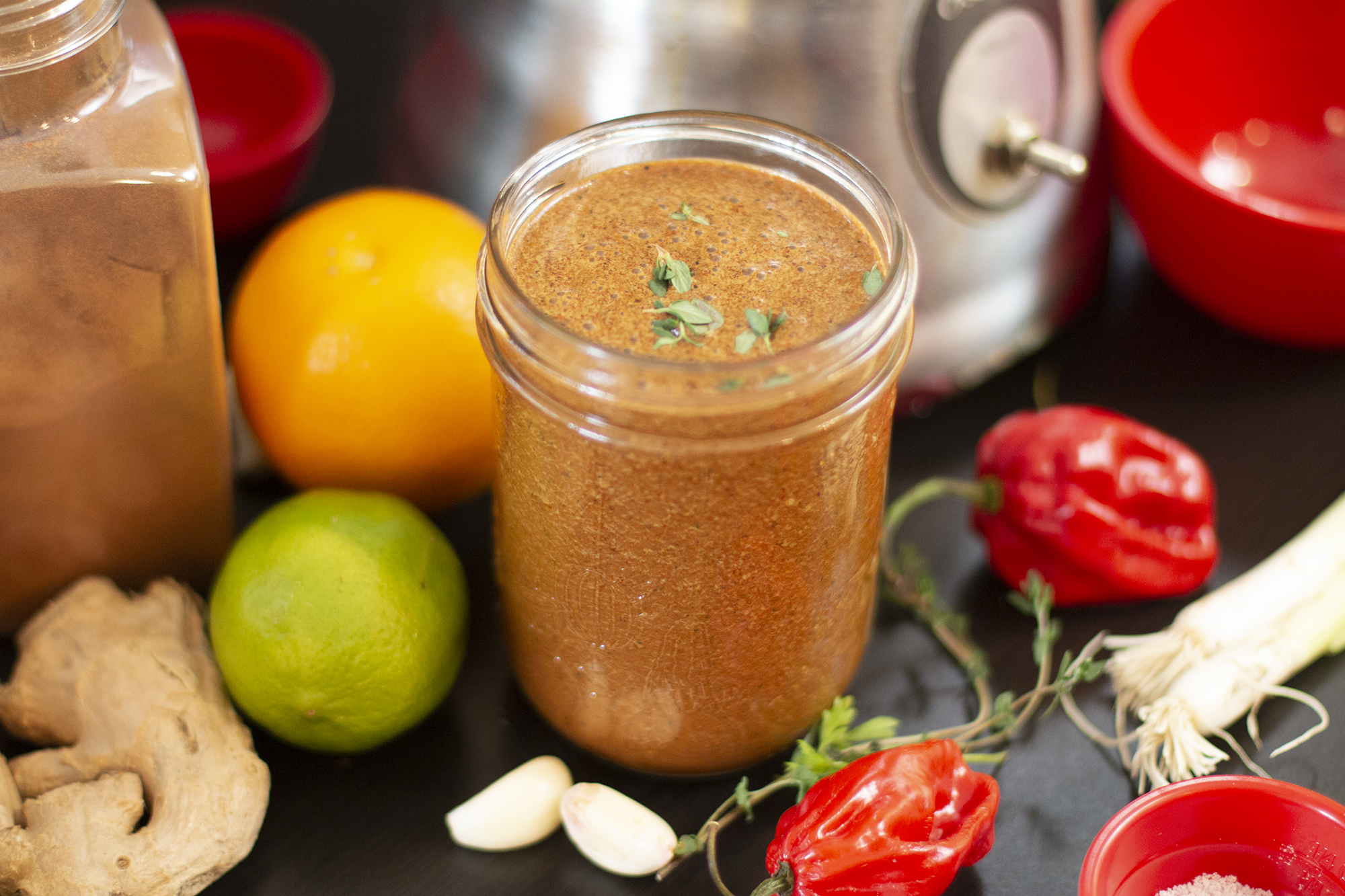 I made up a batch and although you don't need all of it for the bird, I used it in everything, the brine, the stuffing, roasted veg, gravy and I even marinated a cauliflower to make a Jerk Vegetarian Turkey for my vegetarian guests that was a big hit!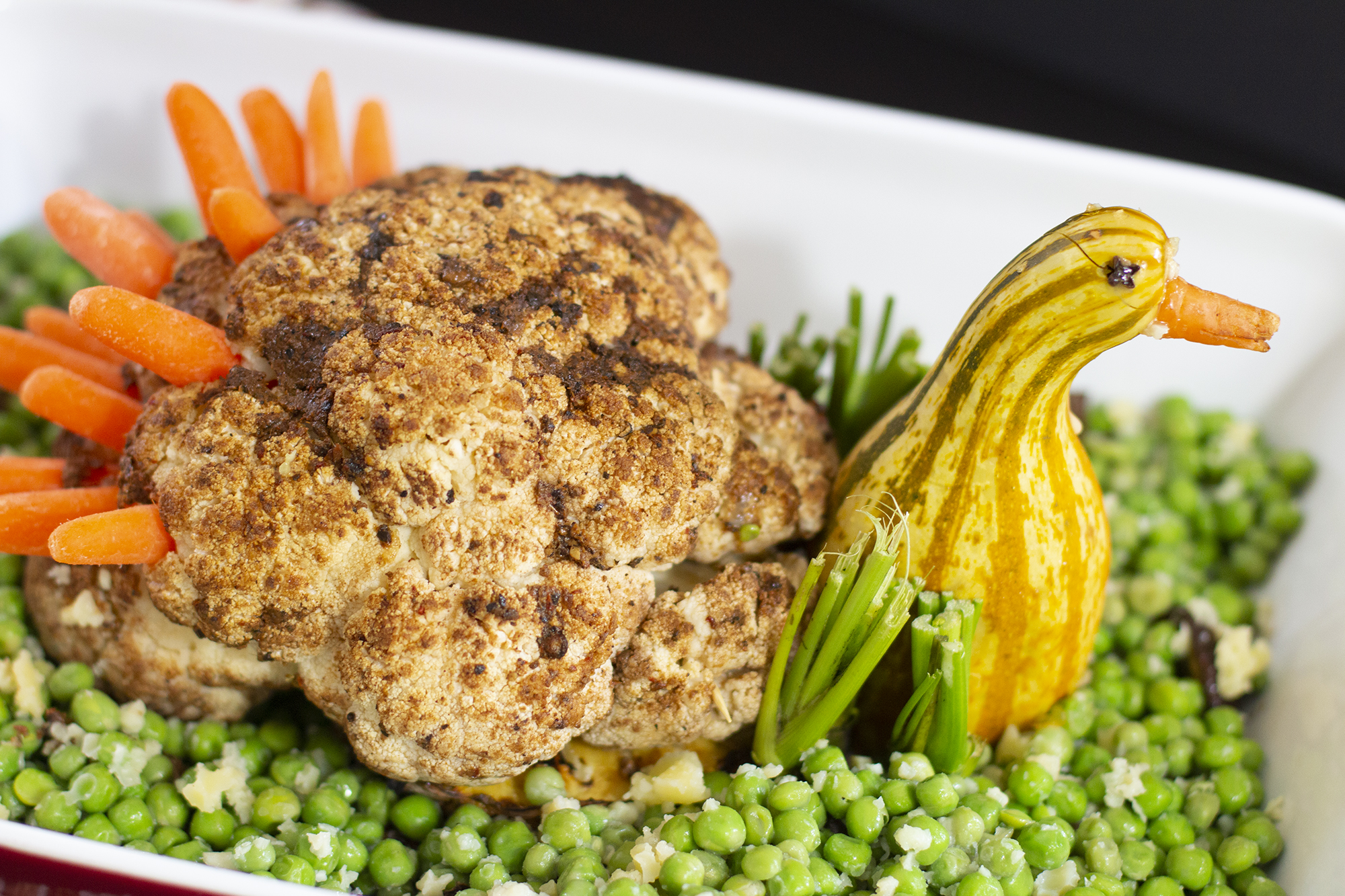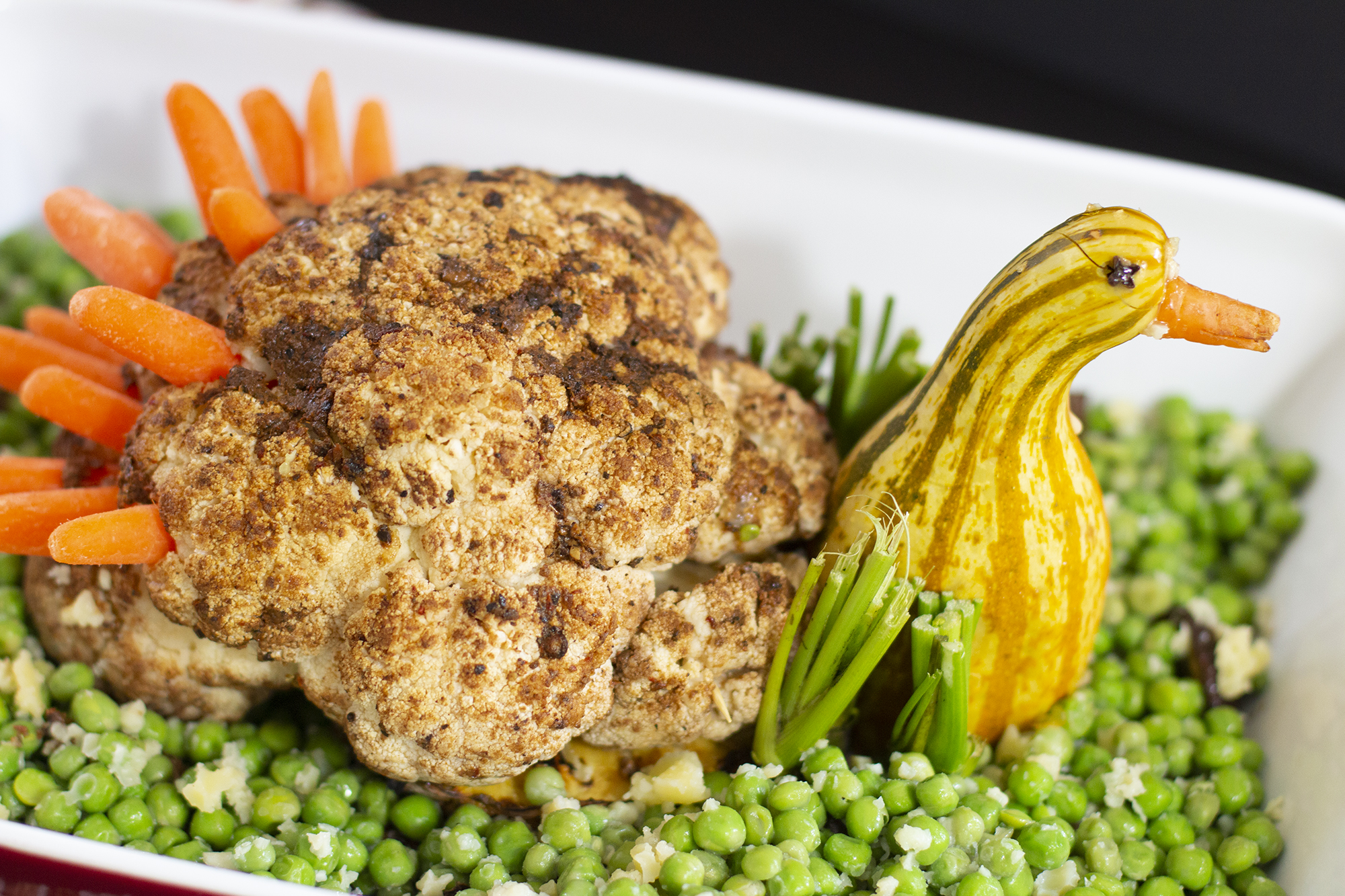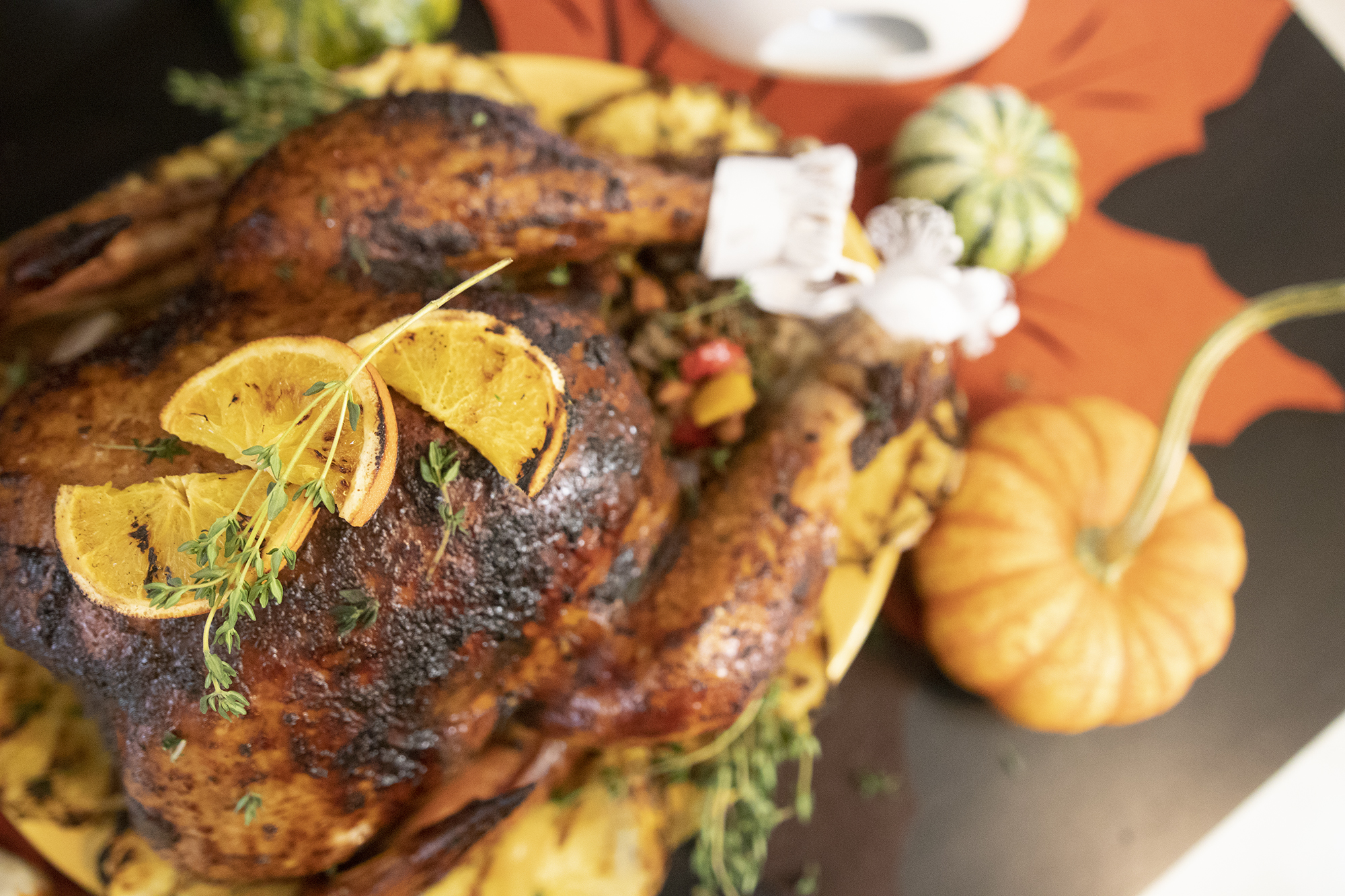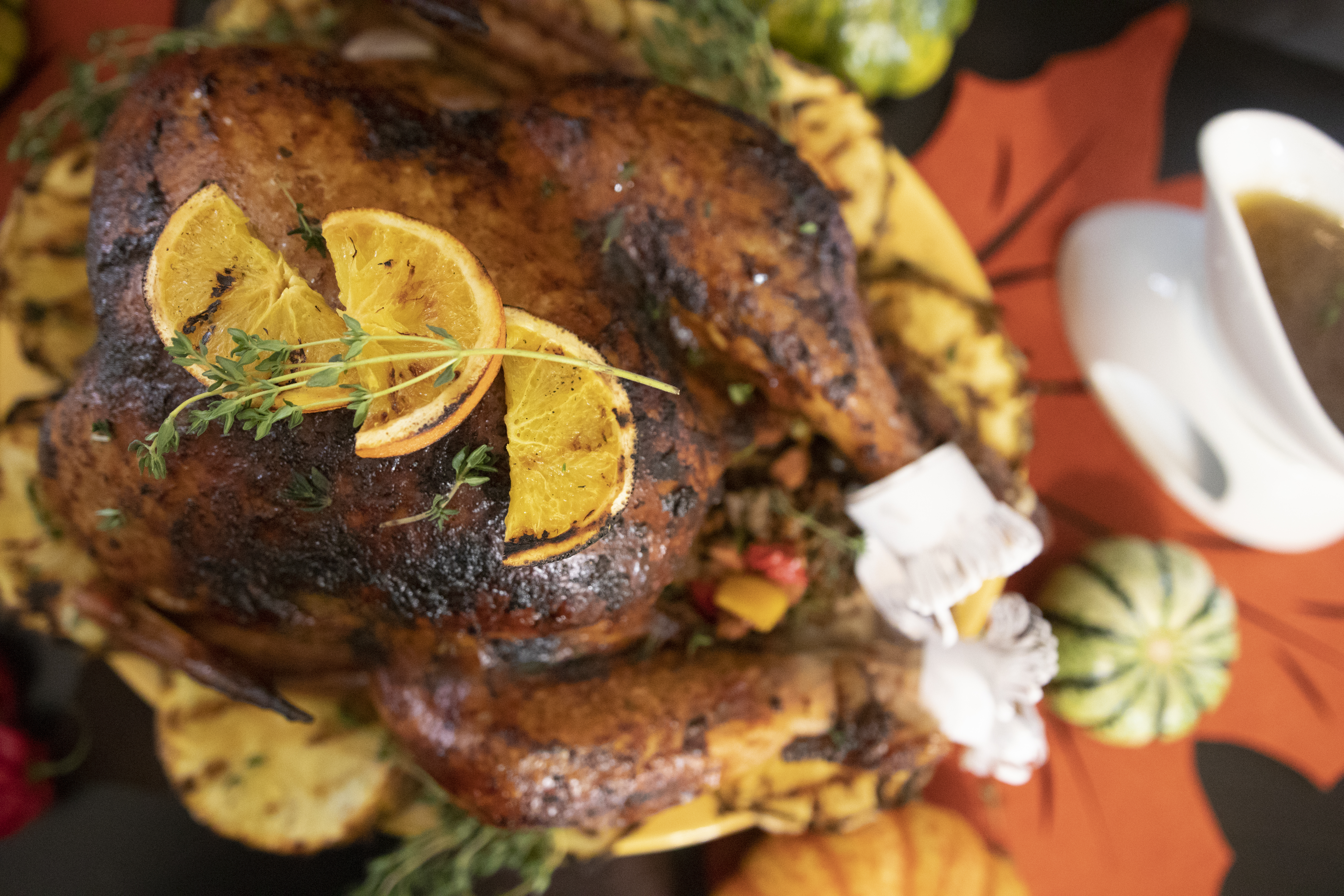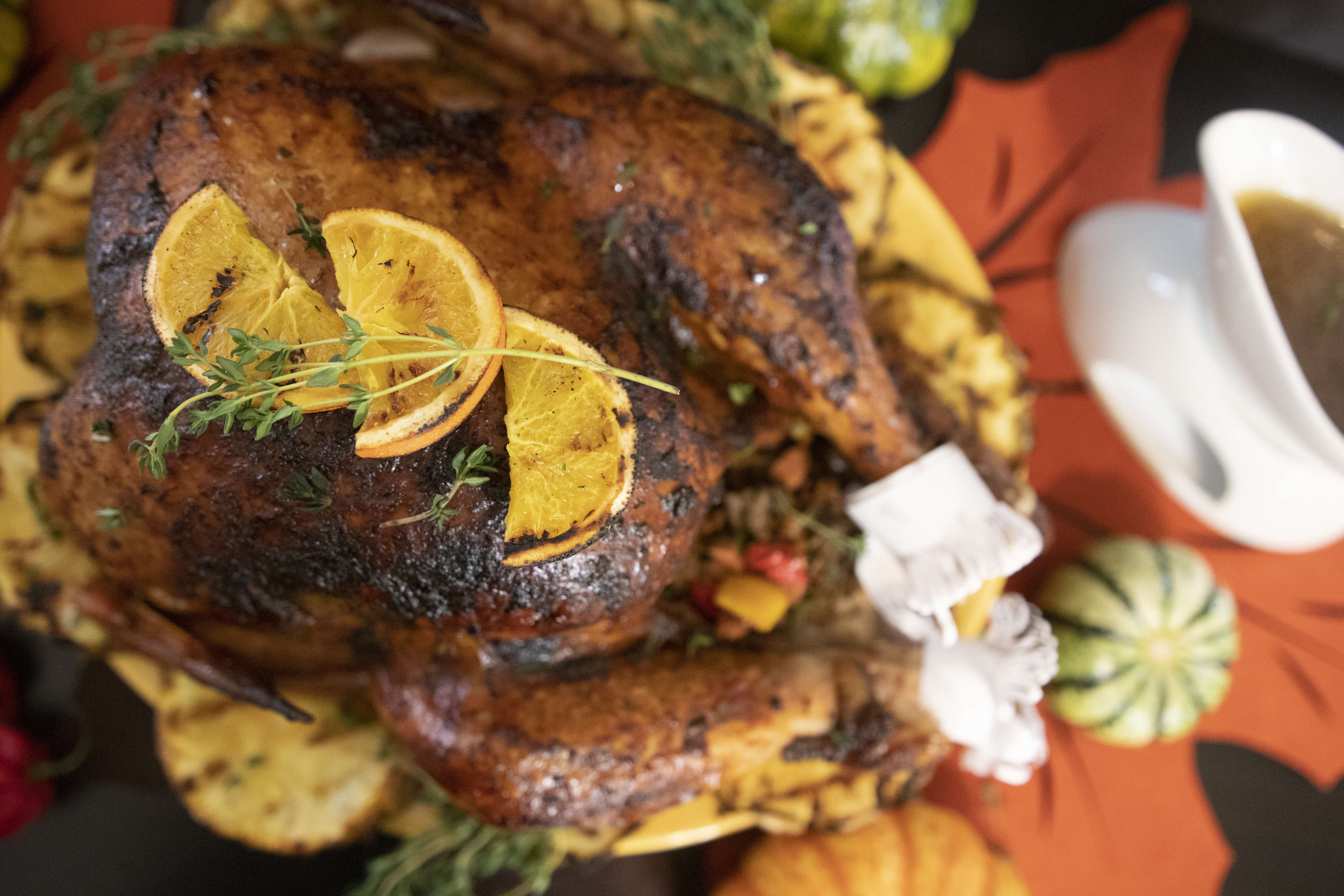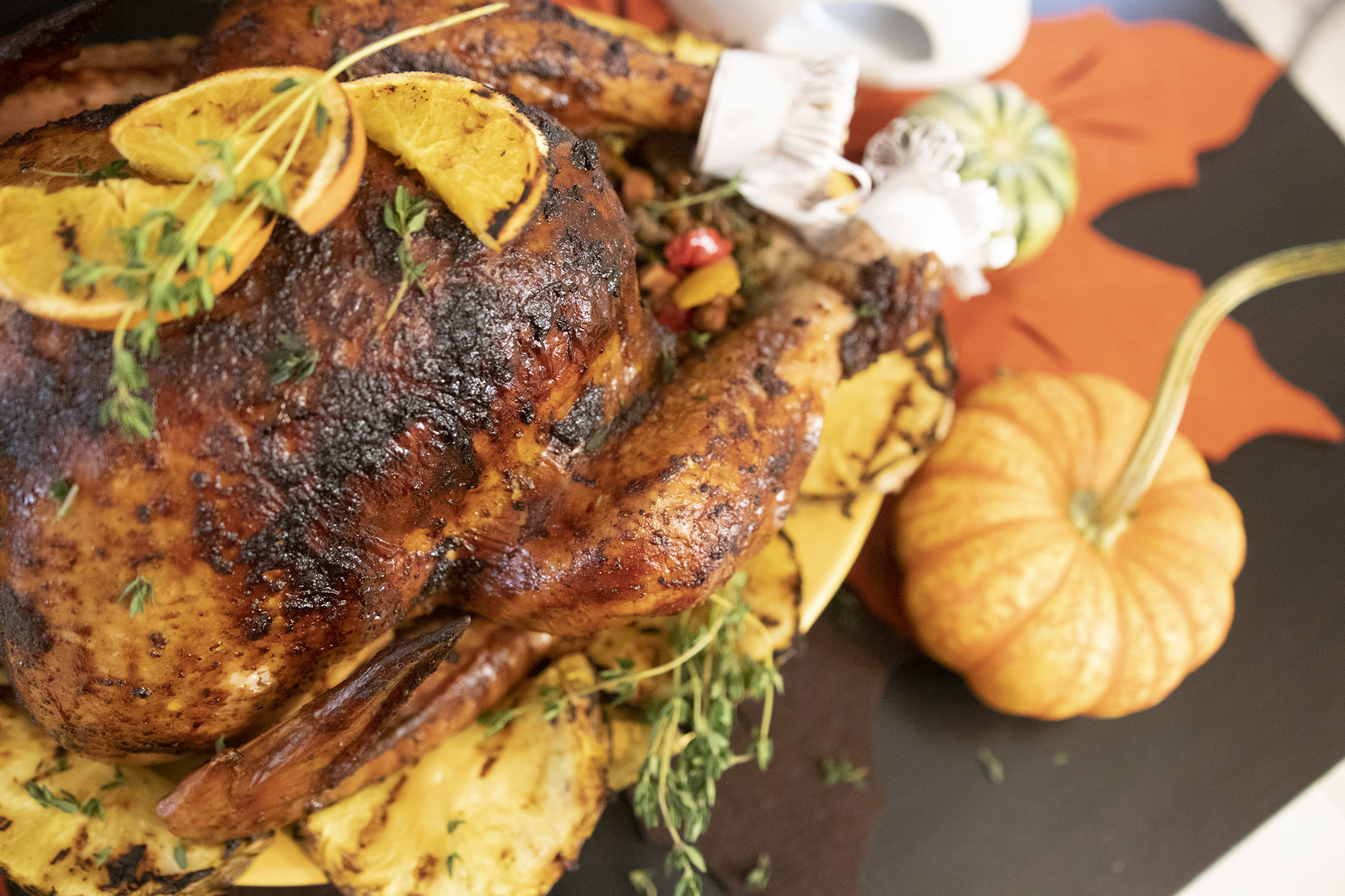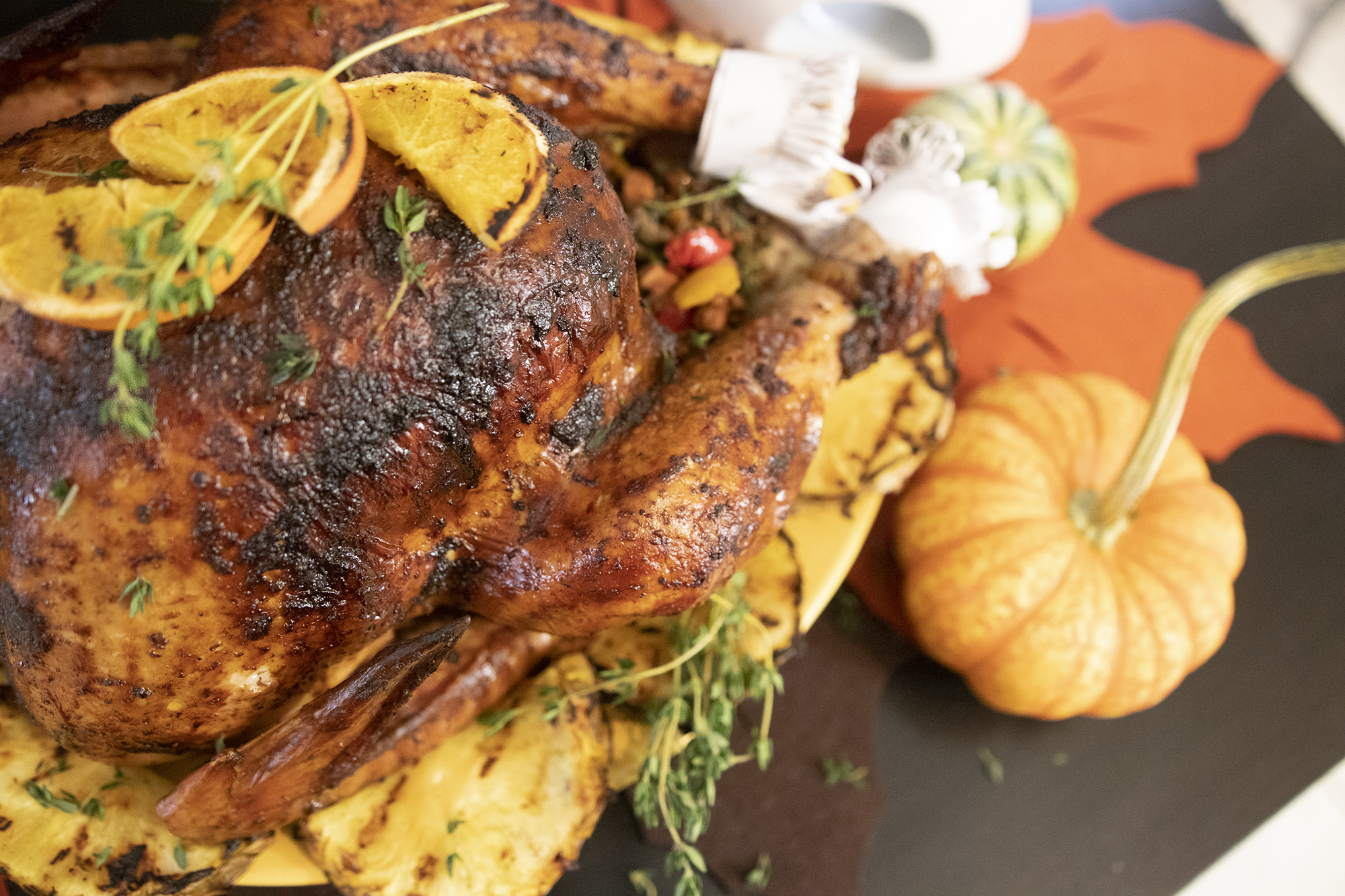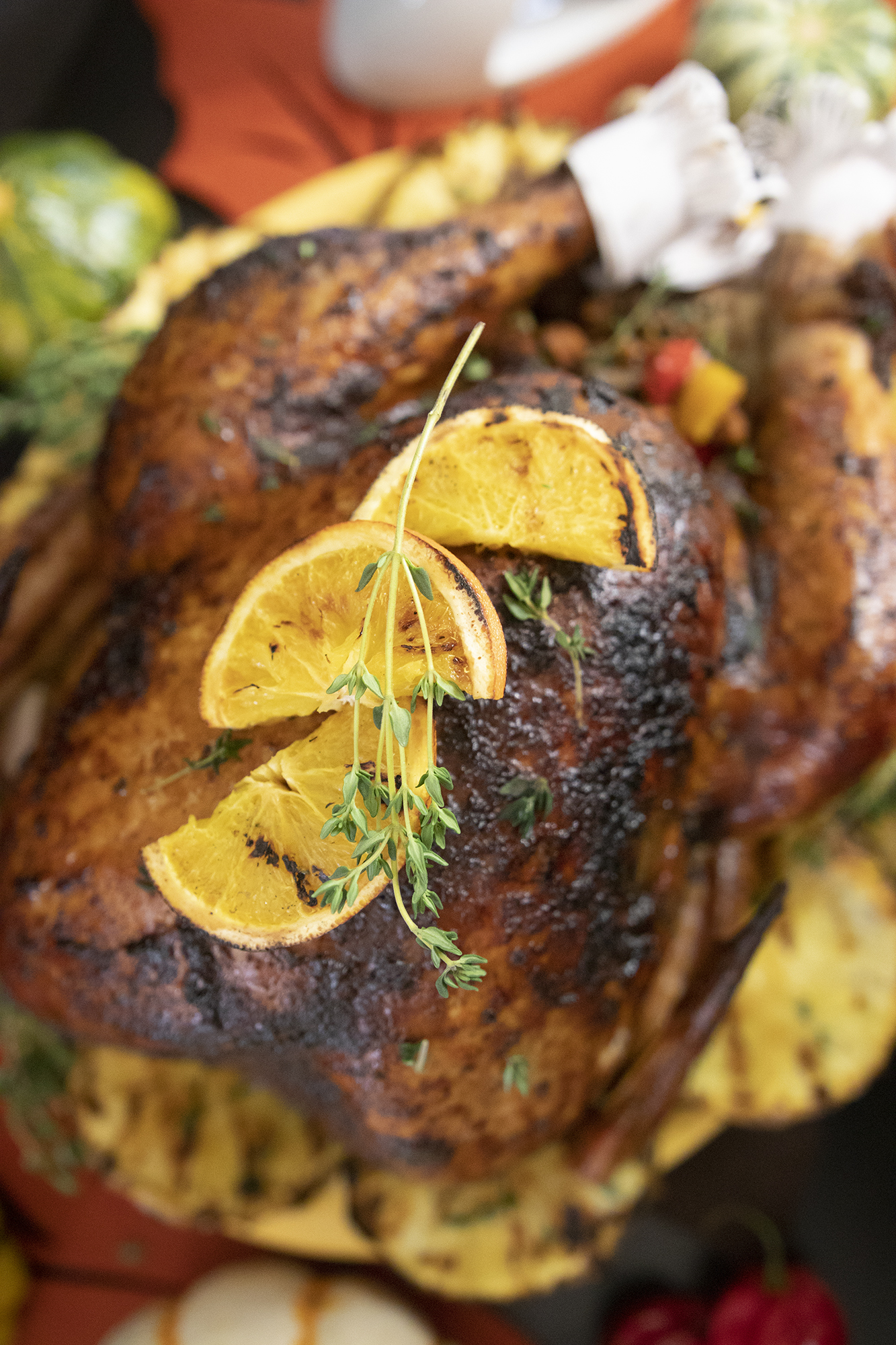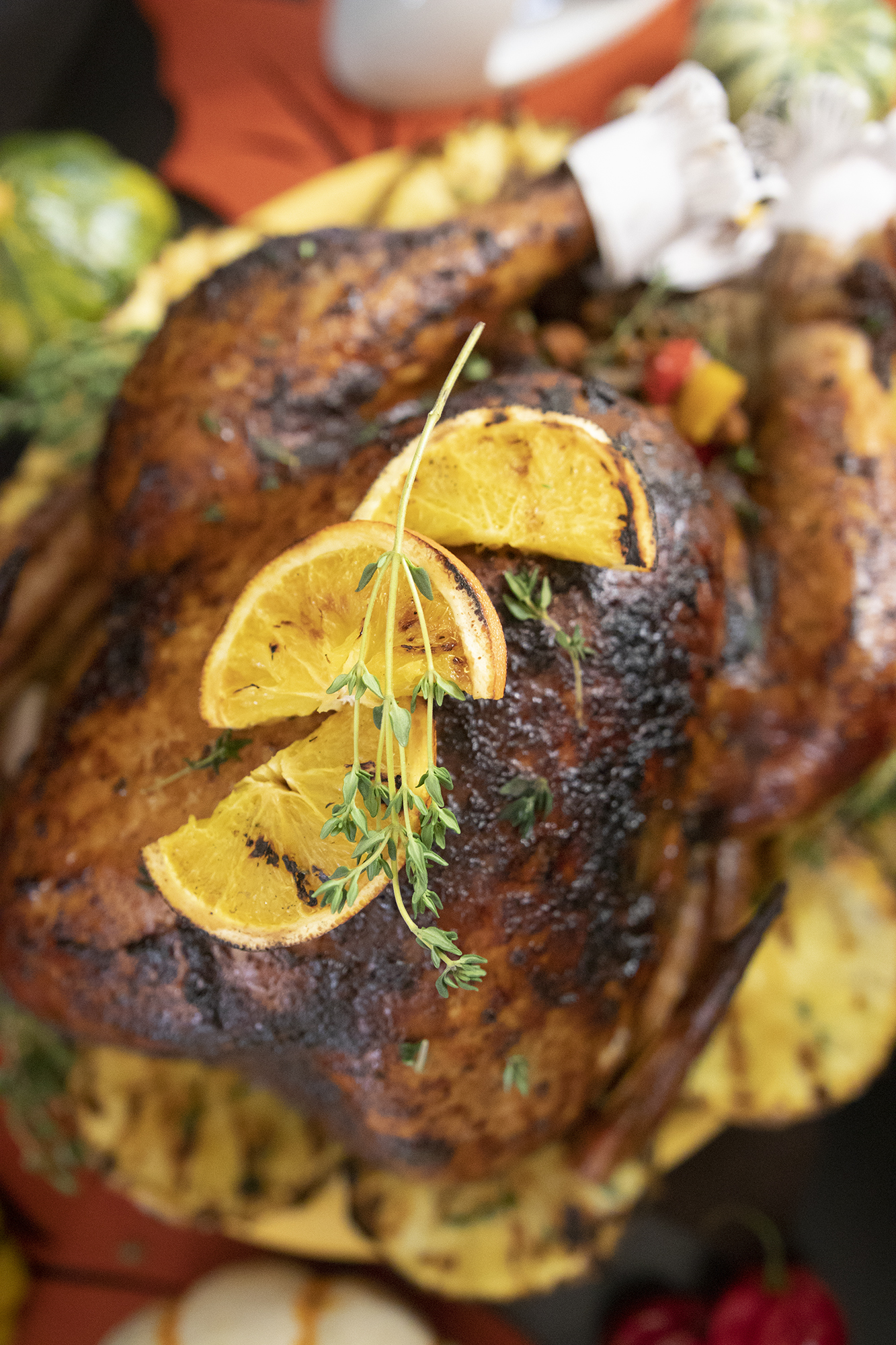 I followed the same principals of Turkey awesomeness that I do every year – try to use fresh, brine, dry the bird, apply an amazing marinade and cook for the appropriate time using a Turkey calculator.
Years ago I spatchcocked my Turkey, this is great if you are in a rush as it reduces the cooking time considerably.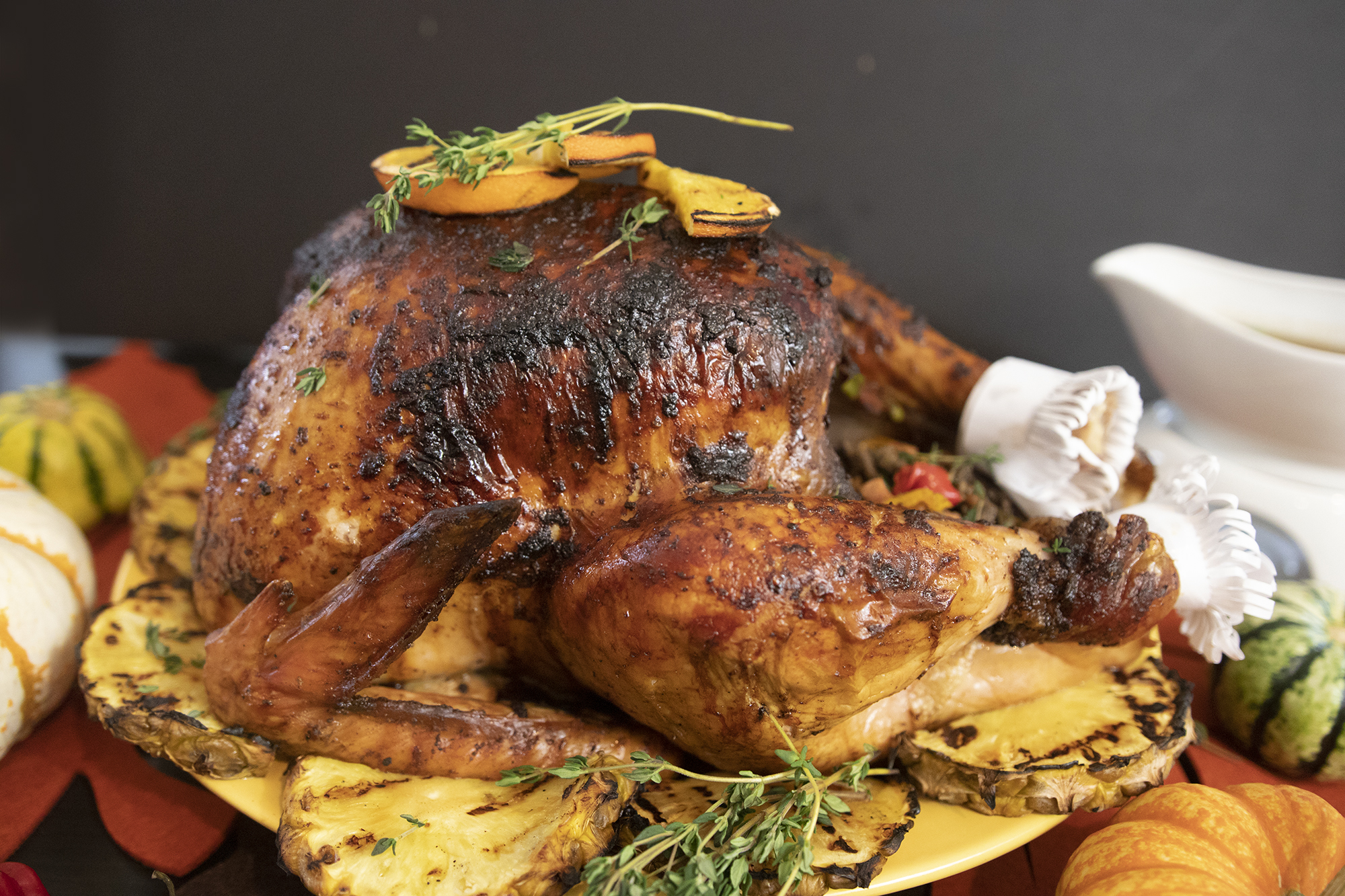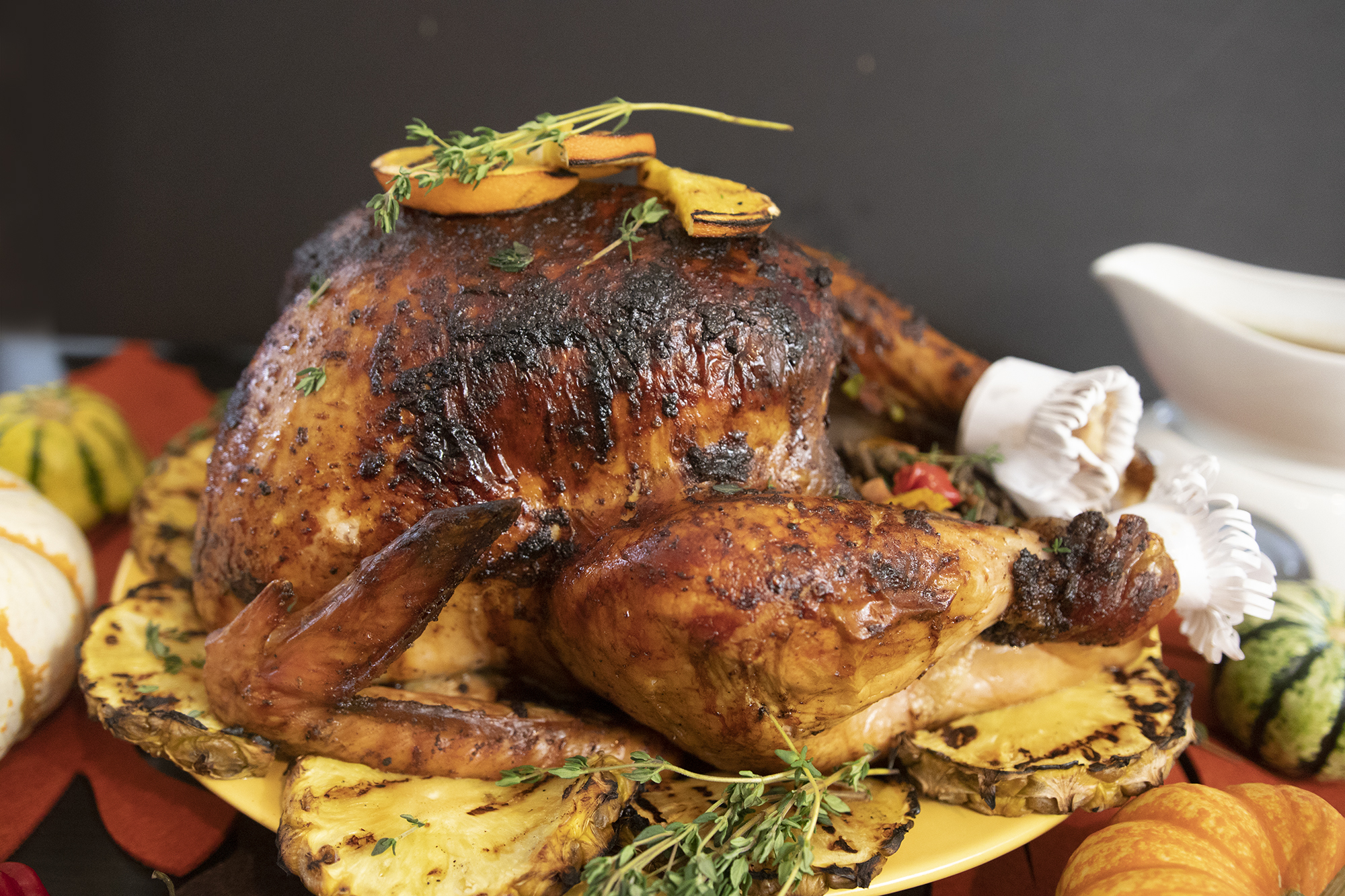 Some of my viewers have shared that they think cooking a turkey is a daunting task, if that is the case with you, start with a Chicken and work your way up.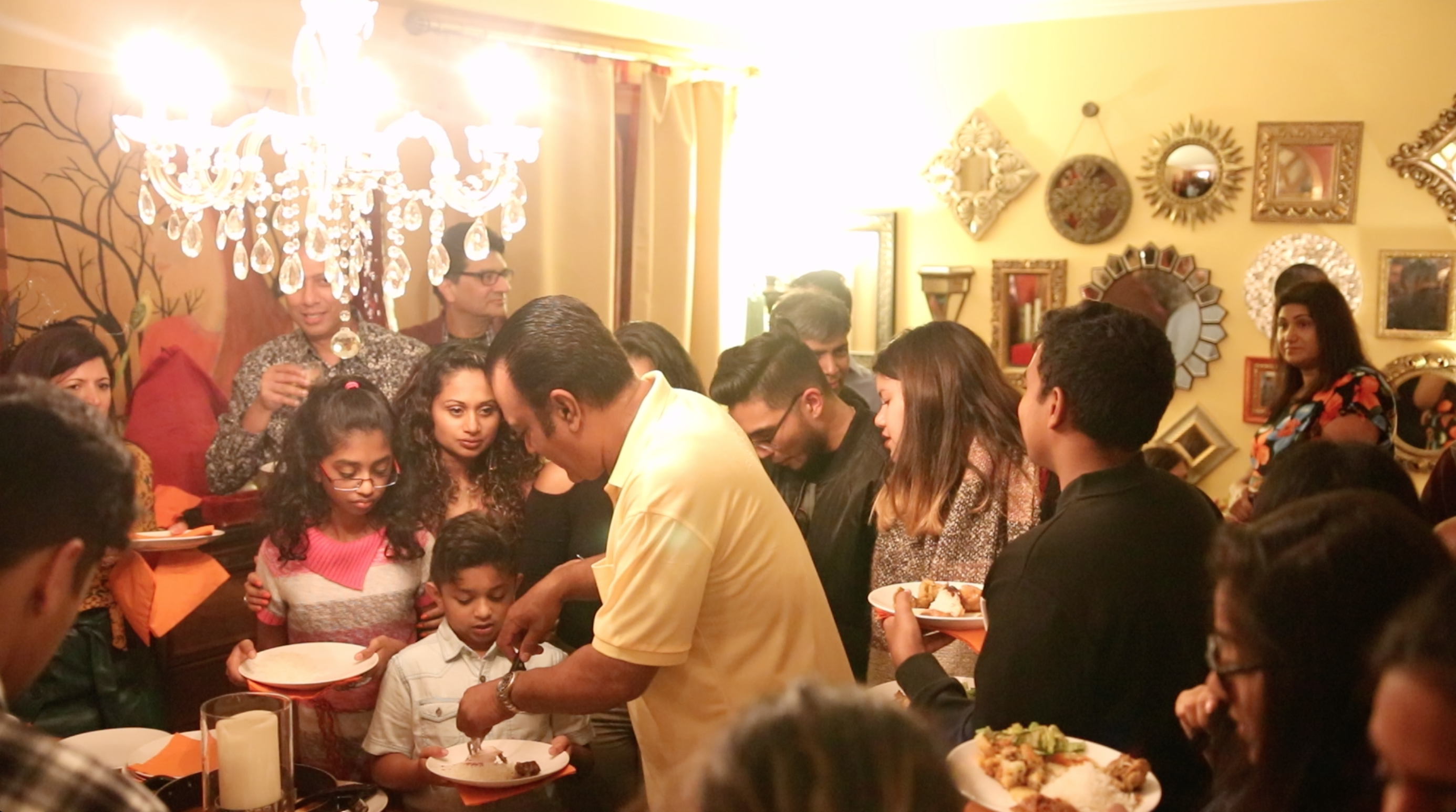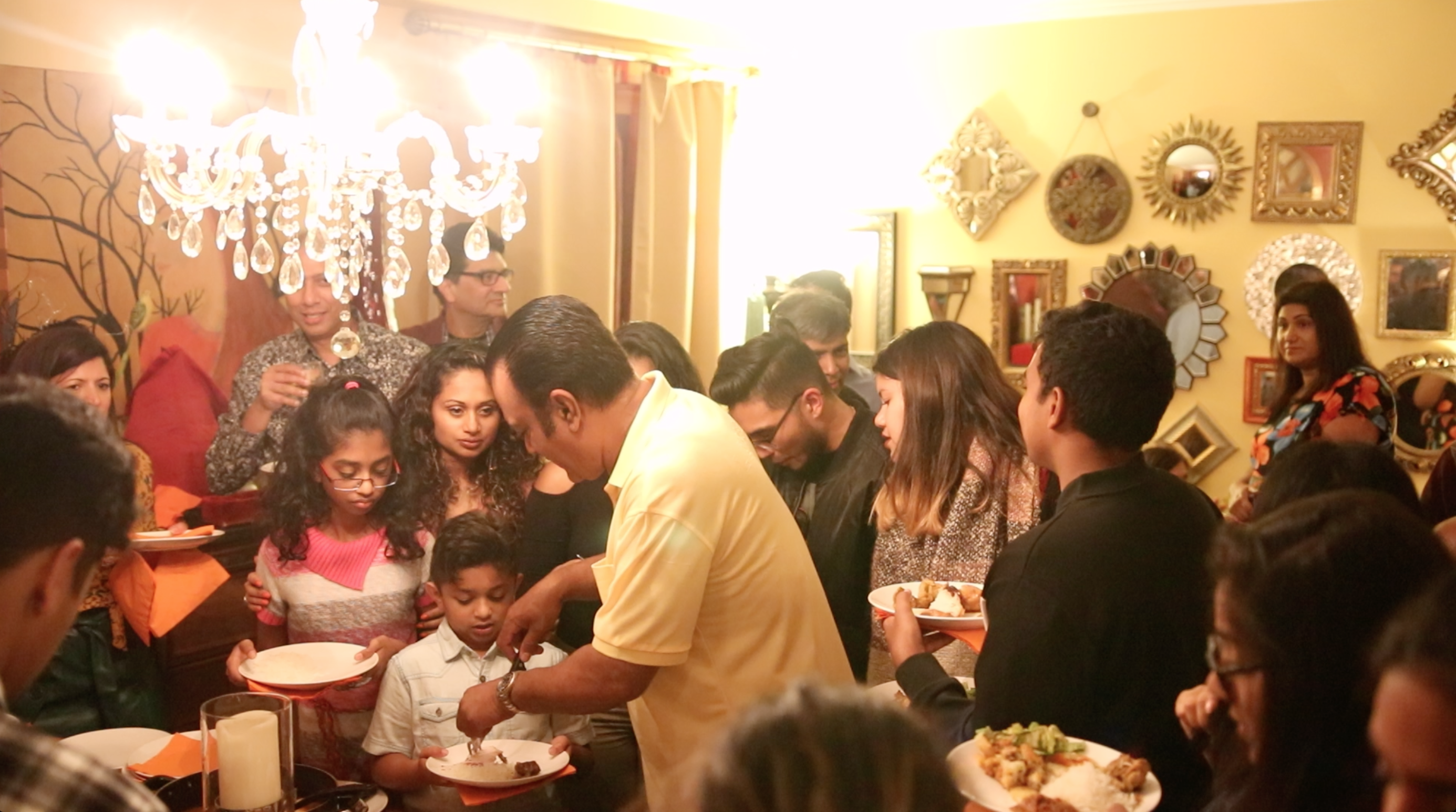 [youtube-subscriber nickname=kravingsblog]
Jerk Turkey – Thanksgiving Special
Ingredients
Jerk marinade
1/2 cup Oil
1/3 cup Vinegar - 60 ml
1/3 cup dark Soya
1/4 cup Lime juice
1/2 cup Orange juice
3 teaspoons of Pimento allspice - these spice berries are also called Jamaican all spice
3 teaspoons of salt (or to taste)
1 tablespoon of black pepper
1 1/2  tablespoons of brown sugar
1 1/2 teaspoons of cinnamon
1 teaspoon of coriander powder
1/2 teaspoon ground cloves
3 stalks of small spring onions scallions 1/3 cup (chopped)
2 tablespoons of fresh ginger (chopped)
1 cup chopped onion
2 tbsps Garlic (3 large cloves)
3 scotch bonnet peppers ( substitute habanero, Jamaican pepper)
2 tablespoons of fresh thyme leaves
Brine
1/2 cup Salt
1/2 cup Sugar
4 litres Water
2 tsps Jerk marinade
Slices of Limes & Oranges
Turkey 7.6 kgs (16 lbs and 7oz)
For garnish - optional
Thyme & Grilled Pineapple & Orange slices
For gravy
Turkey neck, Onion, Mushrooms, Garlic
Instructions
Prepare the Jerk marinade by blending all the ingredients together
Prepare the brine and brine the turkey for about 24 hrs, making sure to turn it half way through
Drain and dry the turkey completely
Reuse the slices of limes and oranges by placing in the cavity for flavour
Marinate the skin of the bird on both sides, in the cavity and under the skin
Add some veg to the bottom of the pan so it can flavor the gravy
According to the weight of this bird, this will cook for 4 - 4.5 hrs unstuffed
Cook covered for the first hour and then cook uncovered
Place a piece of foil on the top of the bird as that is the part that tends to over brown
Turkey does not really need to rest like meat does, but you don't want to be carving a super hot bird either
https://kravingsfoodadventures.com/jerk-turkey-thanksgiving-special/